Creative freedom is an aspect that makes anime so unique and appealing. Many anime series are known for defying conventions and exploring bold and unapologetic storytelling. However, it's also true that some of these series face censorship, particularly regarding content like violence, gore, and suggestive themes. This is true in both Japanese and foreign markets, although foreign editions tend to be more censored than their Japanese counterparts.
This article'll provide you with a list of the 20 best-uncensored anime series. These shows managed to maintain their original, unfiltered vision despite the challenges of censorship. They offer viewers a chance to experience the full impact of the creators' artistic and narrative intentions.
These are the Best Uncensored Anime that you should try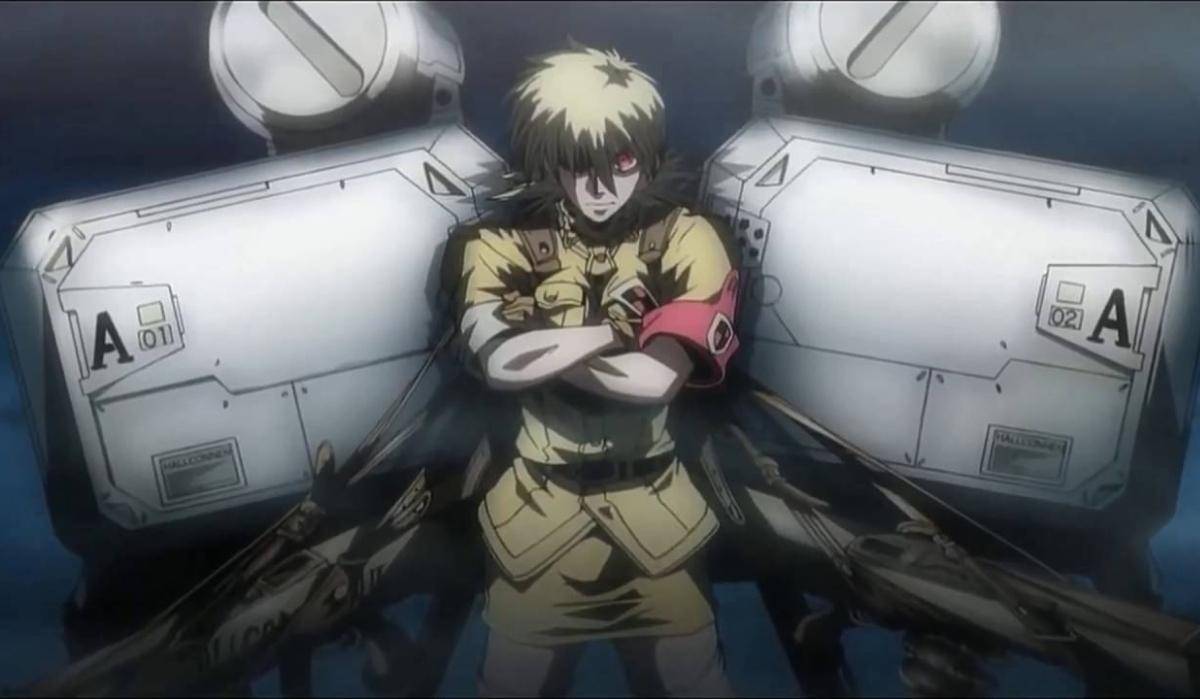 Genres: Action, Dark Fantasy, Horror
No of Episodes: 13
Hellsing Ultimate is a dark anime series that combines gory action and horror to create an immersive supernatural world. The story occurs in modern-day England, where vampires and ghouls constantly threaten humanity. The Hellsing Organization steps in to protect innocent people from these supernatural menaces.
The Hellsing Organization serves as a formidable barrier against these bloodthirsty creatures. New hybrids are also created from humans who have received vampiric abilities. Alucard, an ancient and powerful vampire, is a central character, along with his newly turned vampire companion, Seras Victoria. Together, they embark on a mission to cleanse London of these supernatural threats. Hellsing Ultimate is known for its explicit content, visceral violence, and gripping storyline. Anime fans who enjoy a blend of horror and action in their anime experience must watch this series.
---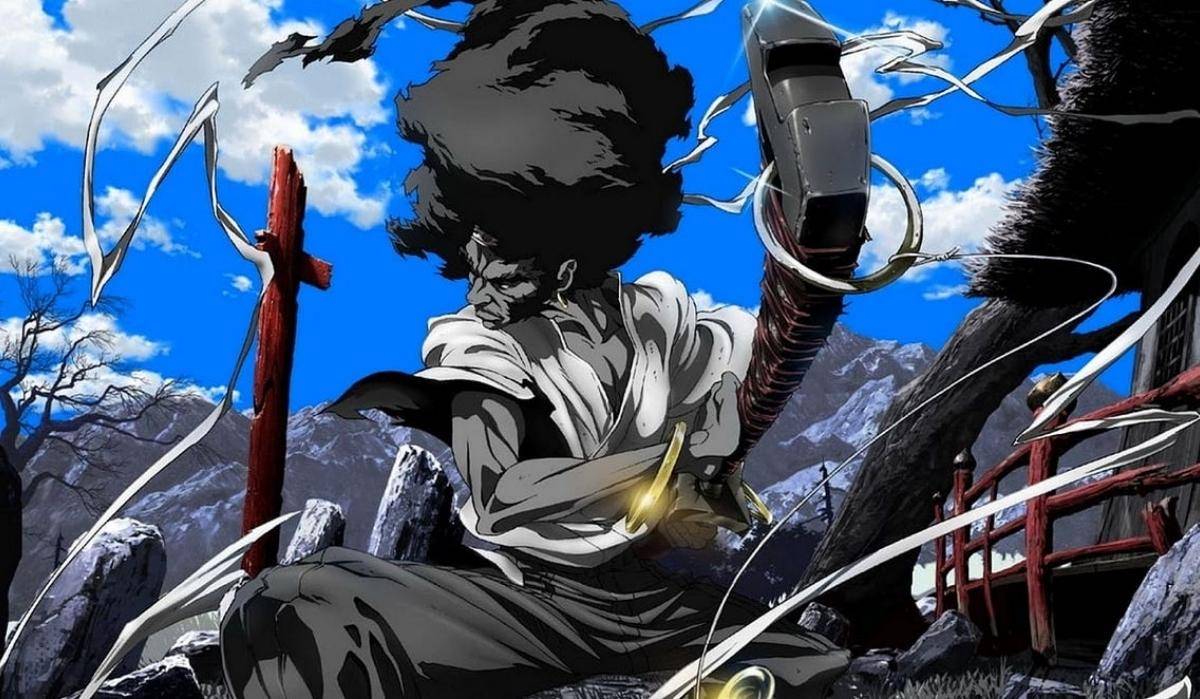 Genres: Action, period piece, post-apocalyptic
No of Episodes: 5
Moving on to the best uncensored anime list, we have Afro Samurai. It is a visually stunning anime set in a futuristic Japan where the feudal system still holds sway. The central premise revolves around the quest for the coveted Number 1 headband, which is believed to grant its wearer god-like power. One must challenge and defeat the current holder in a deadly battle to obtain this armband.
The story follows the protagonist, Afro Samurai, on a relentless journey for revenge. His father, the former Number 1 fighter in the world, was killed by a man named Justice. As a result, Afro's father lost his life and the Number 1 title. Through sheer determination and countless battles, Afro has risen to the rank of Number 2, and he is now on a mission to find Justice and exact his long-awaited vengeance. However, it's not easy for Afro, as many skilled fighters also vied for the coveted Number 2 position.  
---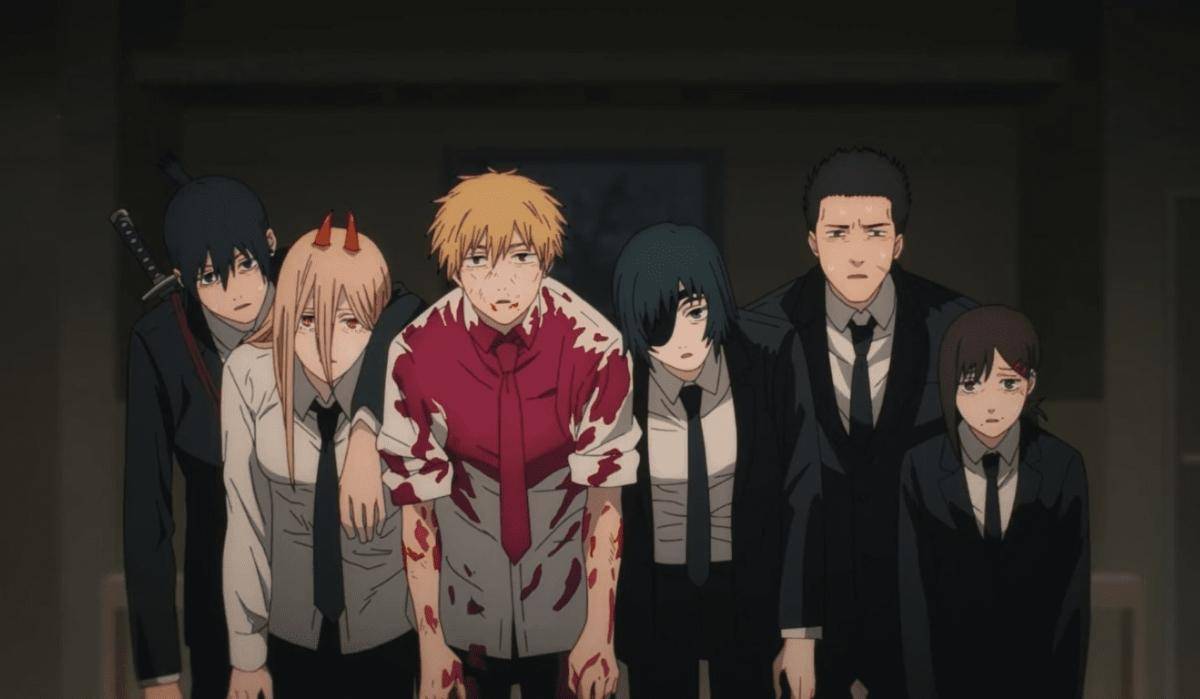 Genre: Dark Fantasy, Action
No of Episodes: 12
Fans of the Chainsaw Man manga had been anxiously awaiting the anime adaptation. When the anime came out, they were relieved that it did not disappoint them.  In Chainsaw Man, Denji, a year-old impoverished kid, is able to change into the Chainsaw Devil. The world of Chainsaw Man revolves around Devils and Humans making contracts. A Human contracts with a devil for its powers; in return, the person has to sacrifice something. 
He does his duties as a member of the Public Safety Division alongside his companions, Power and Aki Hayakawa. Denji encounters many new feelings, beginning in bliss and ending in grief, while a mystery figure controls everything. The audience is thoroughly engrossed in Chainsaw Man's grim and cruel universe. We have great hopes for the upcoming second season.
---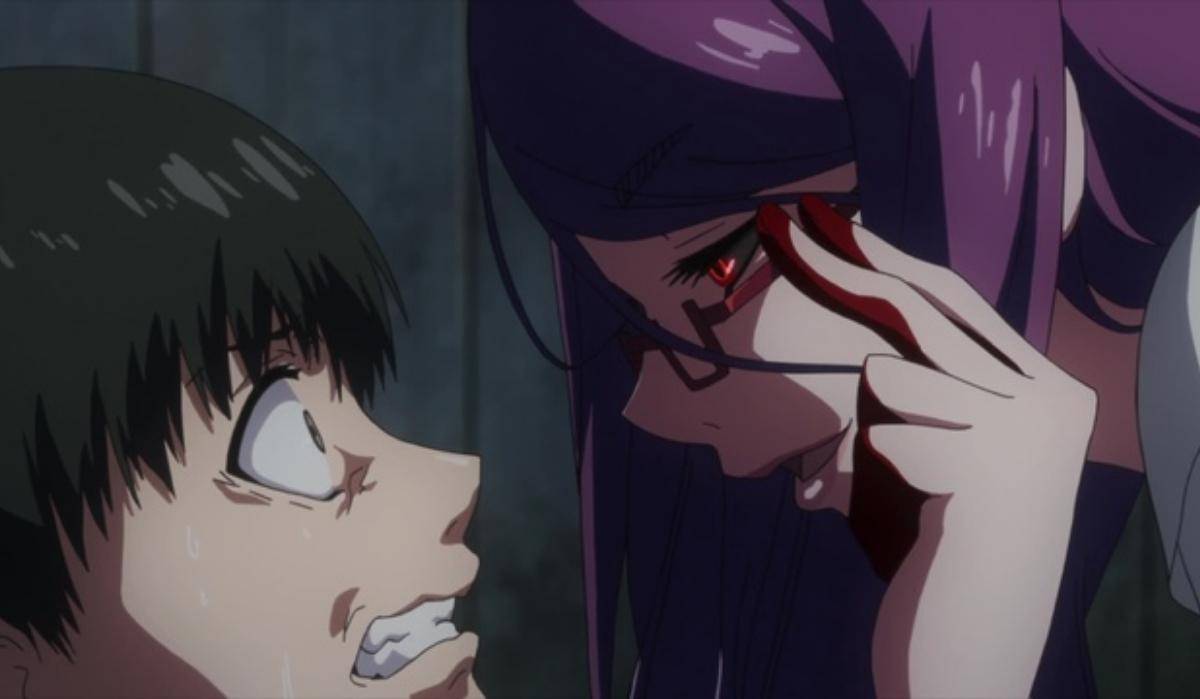 Genre: Dark Fantasy
No of Episodes: 4 seasons, 48 episodes
Tokyo Ghoul delves deep into the intricate relationship between humans and flesh-eating ghouls. The story follows the life of Ken Kaneki, a typical and introverted 18-year-old college student whose world is turned upside down by a life-threatening accident. In a twist of fate, he receives an organ transplant from a ghoul, resulting in his transformation into a hybrid being who must consume human flesh to survive.
As Ken grapples with this newfound existence, he faces the daunting challenge of preserving his humanity while concealing his ghoul identity. The anime balances elements of gore, intense action, and emotional depth, providing an unfiltered look at the struggle for survival and self-identity. If you're a fan of Ghoul or zombies, then Tokyo Ghoul might be the best uncensored anime for you.
---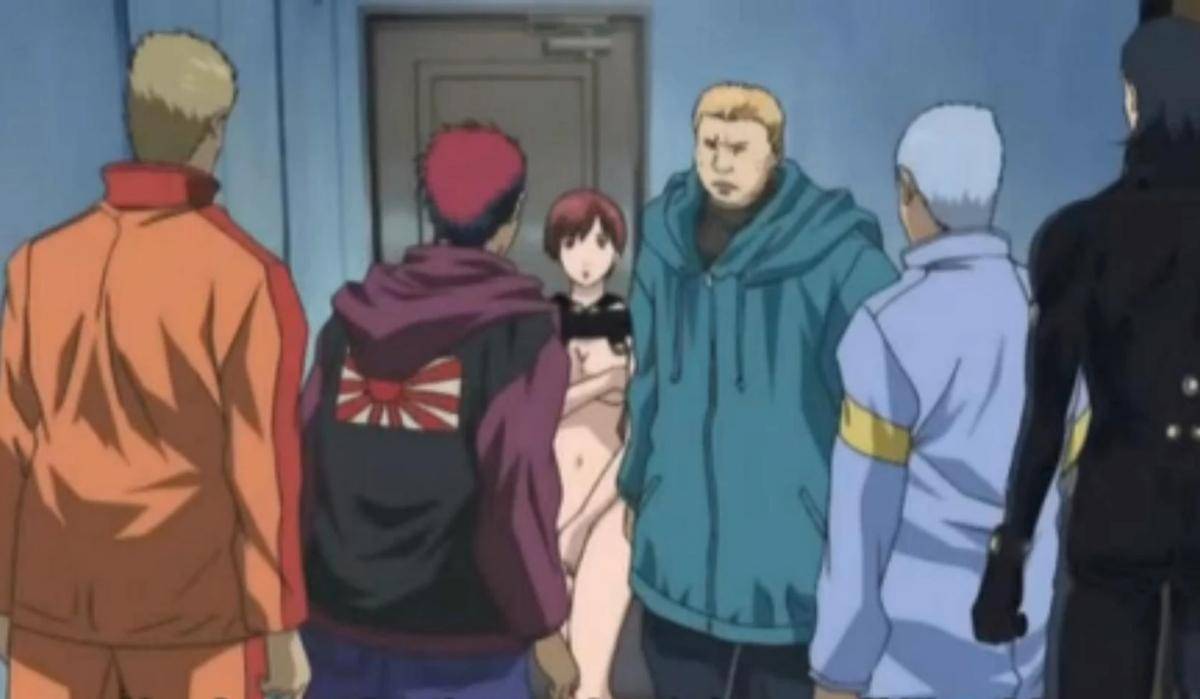 Genre: Action fiction, Psychological Horror
No of episodes: 26
Gantz is a Japanese manga series created by Hiroya Oku. It offers a suspenseful exploration of life, death, and the consequences of human actions in the face of extreme circumstances. The story centres around a teenager named Kei Kurono and a group of others who, after dying, find themselves resurrected in perfectly healthy bodies. However, their second chance at life comes with a bizarre twist—they are forced to participate in a deadly "game" where their mission is to track down and kill various aliens. 
New individuals swiftly replace those who perish during these missions in subsequent missions. Characters in "Gantz" initially undergo frequent changes, as many meet their demise during the dangerous alien-hunting missions. However, over time, a core group of characters solidifies. Gantz is known for its graphic violence, explicit sexual content, intense action sequences, and other mature.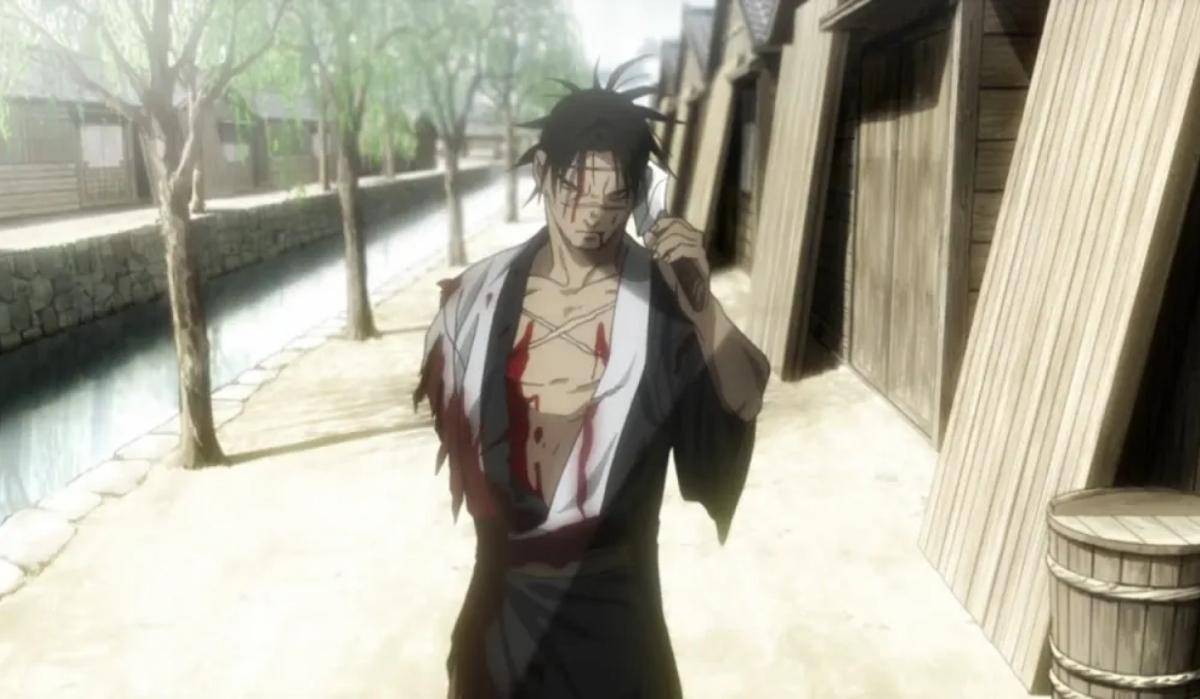 Genres: Dark Fantasy, Epic, Historical
No of Episodes: 13
Moving on to the best uncensored anime list, we have Blade of Immortal. The story revolves around former samurai Manji, who has sought refuge in the historic city of Edo. However, he carries the heavy burden of guilt for the deaths of his master, Lord Shigenobu, and a hundred followers. Despite his desire for death, Manji is cursed with immortality, thanks to parasitic worms called Kessenchu that reside within him.
These worms continually heal his wounds, denying him the release of death. In a desperate attempt to end his cursed existence, Manji seeks out the nun Yaobikuni, the one who bestows these worms upon him and pleads for their removal. The anime is action-packed with violence and tons of sword fights. So it's a must-watch for those who seek blood in anime. 
---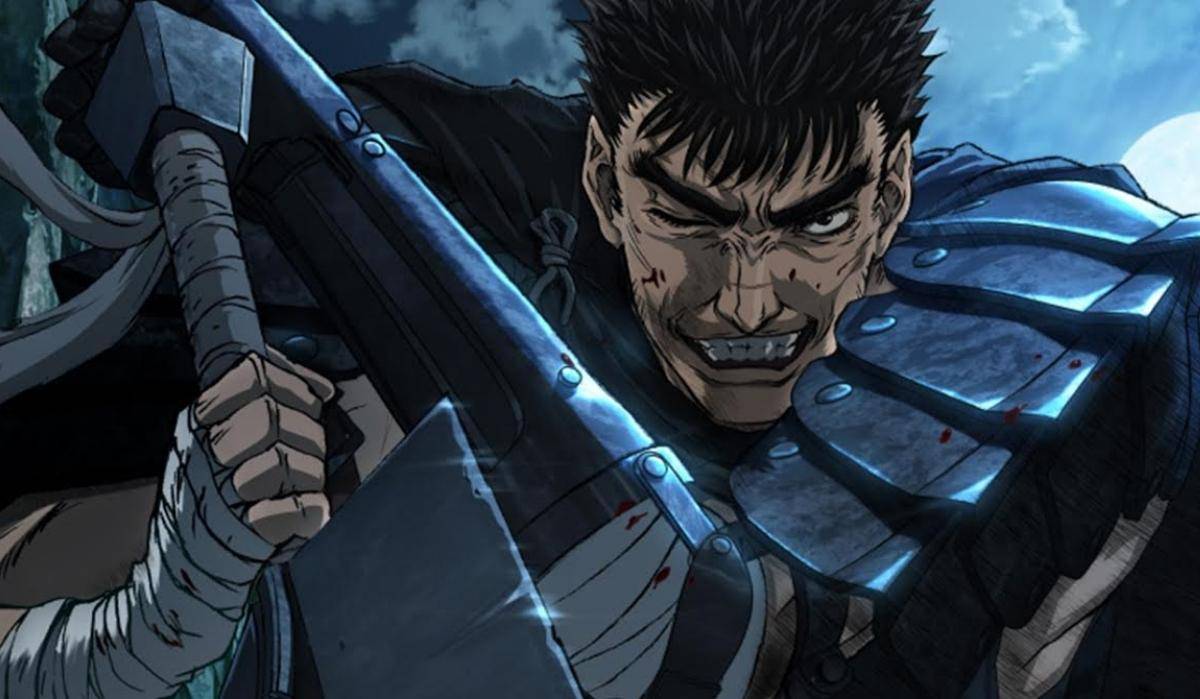 Genres: Dark Fantasy, Epic, Adventure, Action
No of Episodes: 25
Berserk is undeniably one of the top-rated TV anime series, and it's a must-watch for those seeking the best uncensored anime experiences. This anime immerses viewers in a dark, epic world that defies conventional storytelling, offering a brutal and unflinching narrative. The story follows Guts, a solitary swordsman driven by a relentless quest for vengeance. Throughout his journey, viewers are treated to blood-soaked battles, intricate political intrigues, and encounters with supernatural forces.
Guts eventually honed his skills and aligned himself with a mercenary group, "The Band of the Hawk," led by the charismatic Griffith. Berserk is known for its mature themes and graphic violence, making it unsuitable for weak stomachs. However, beneath the violence lies a richly detailed story with complex characters that captivates you.
---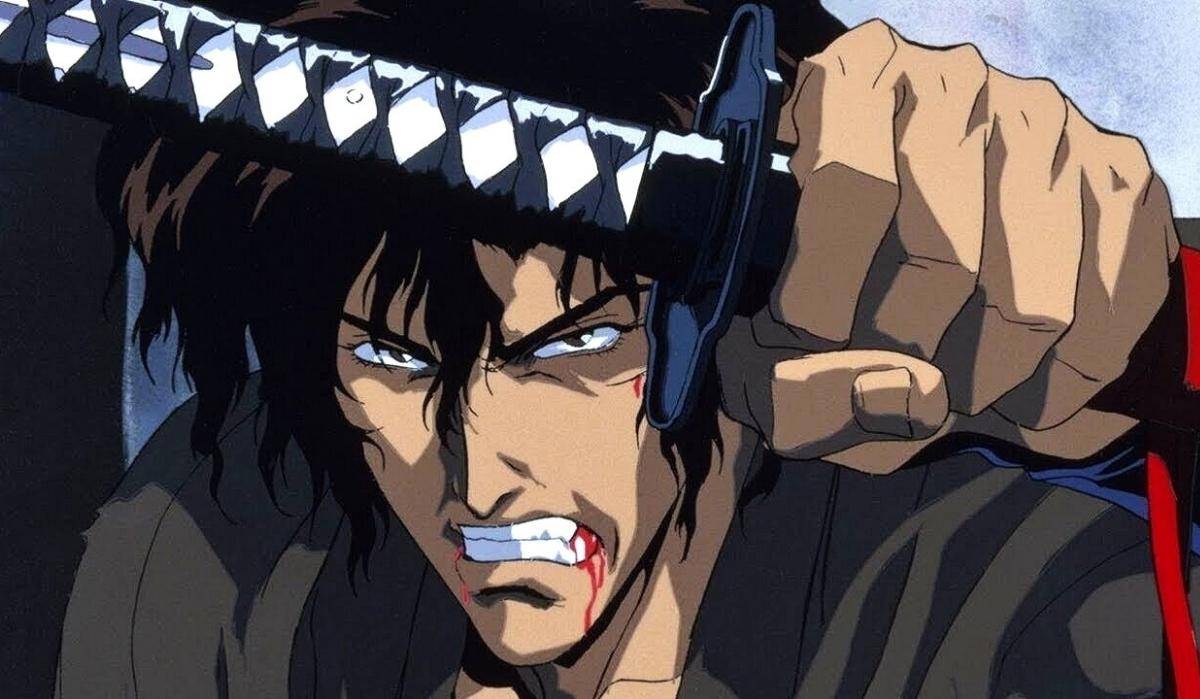 Genres: Action, Adventure, Martial Arts
Runtime: 1h 39m
Ninja Scroll is hands down one of the most violent and undeniably awesome anime out there. It doesn't pull any punches regarding gore or gratuitous nudity, and even after decades, it still stands tall as one of the finest animated action films ever made.
Hence, it is included in our best uncensored anime list. The story follows a wandering mercenary named Jubei.
Ninja Scroll is hands down one of the most violent and undeniably awesome anime out there. It doesn't miss when it comes to gore or gratuitous nudity, and even after decades, it still stands tall as one of the finest animated action films ever made.
Hence, it is included in our best uncensored anime list. The story follows a wandering mercenary named Jubei.
---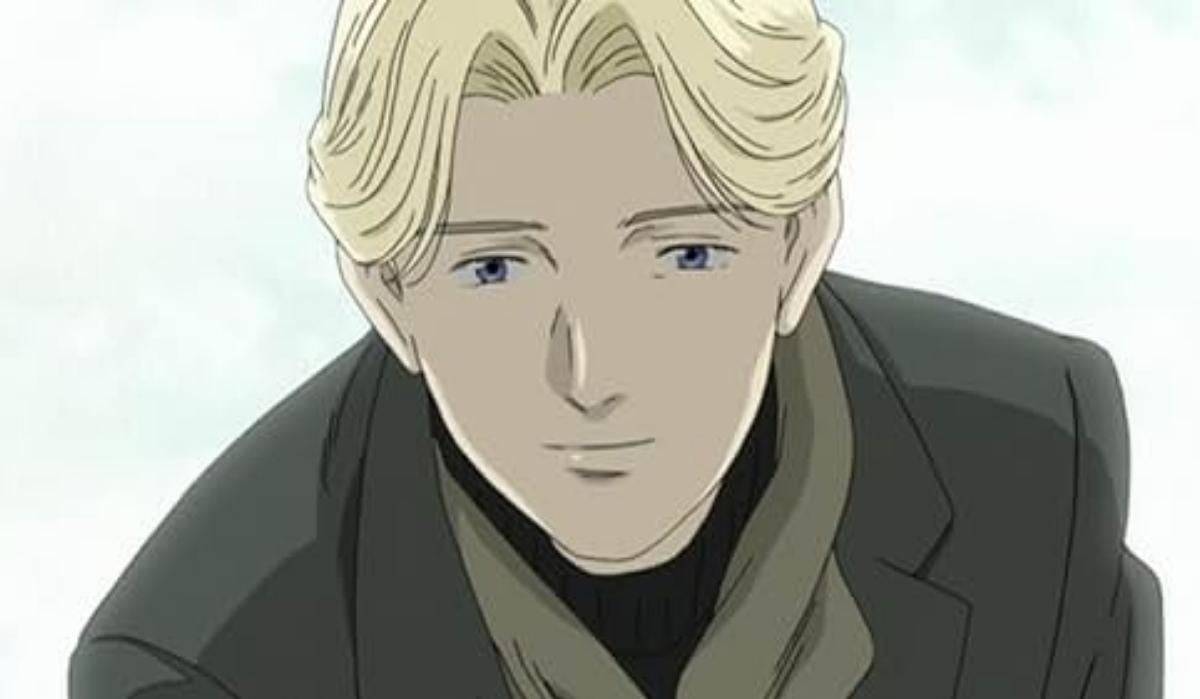 Genre: Crime, Mystery, Psychological thriller
No of Episodes: 74 Eps
Monster is a chilling anime that thrusts viewers into the unsettling world of Johann Liebert. The story begins when Dr.Tenma, a skilled surgeon, makes a life-altering decision to save a young boy's life instead of a prominent political figure. This choice jeopardizes his career and triggers a series of events that unleash a twisted and genius psychopath upon the world.
The heart of the series revolves around the deadly cat-and-mouse game between Dr. Tenma and Johann, two polar opposites on the moral spectrum. Monster delves deep into the darkest recesses of the human psyche, relentlessly exploring the moral dilemmas its characters face. The show takes an uncensored approach to mature themes and disturbing content. This series is a must-watch for those who crave a psychological and morally challenging narrative.
---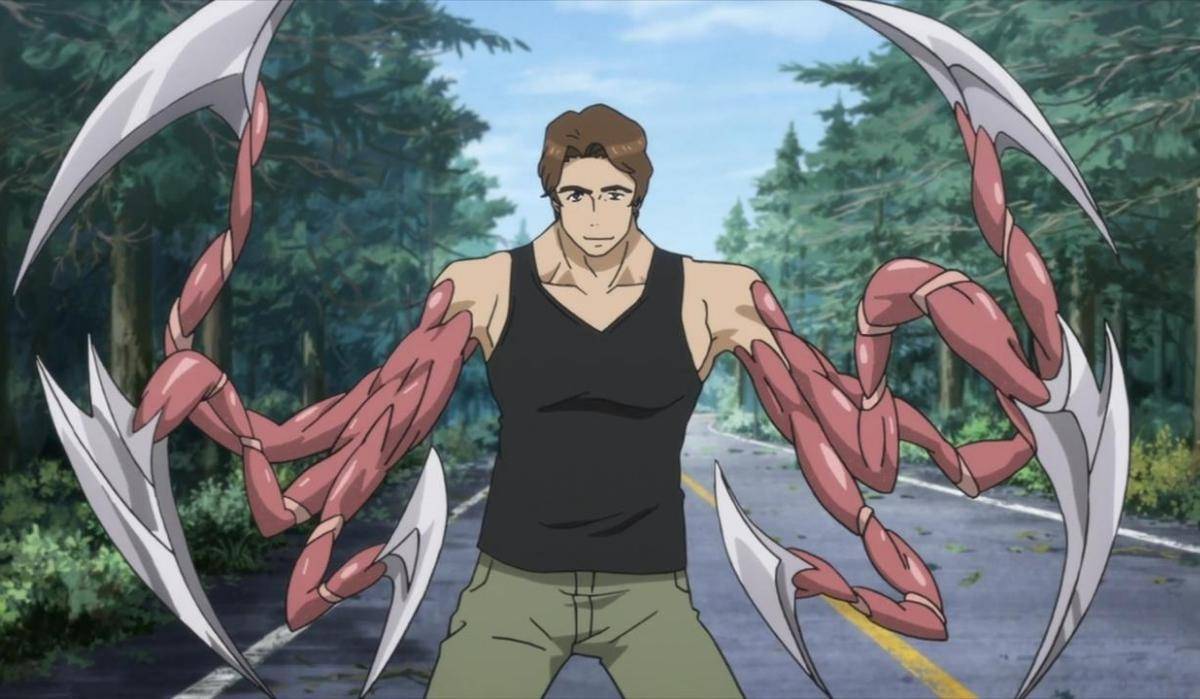 Genres: Seinen, Action, Science fiction
No of episodes: 24
Parasyte is another of the best uncensored anime that keeps viewers feeling spooked. In the anime, an alien is trapped in our protagonist Shinichi Izumi's right hand after he fails to get his mind possessed by the parasite. The two natural enemies must work together to stop parasites from ending humanity. 
Parasyte discusses a number of important themes, such as the balance between humanity and their environment, as well as moral values. The series adeptly combines elements of horror, action, and profound emotional depth and explores the essence of humanity. So, you must brace yourself for a thrilling experience packed with disturbing visuals and intense action sequences in this anime.
---
Phantom: Requiem for the Phantom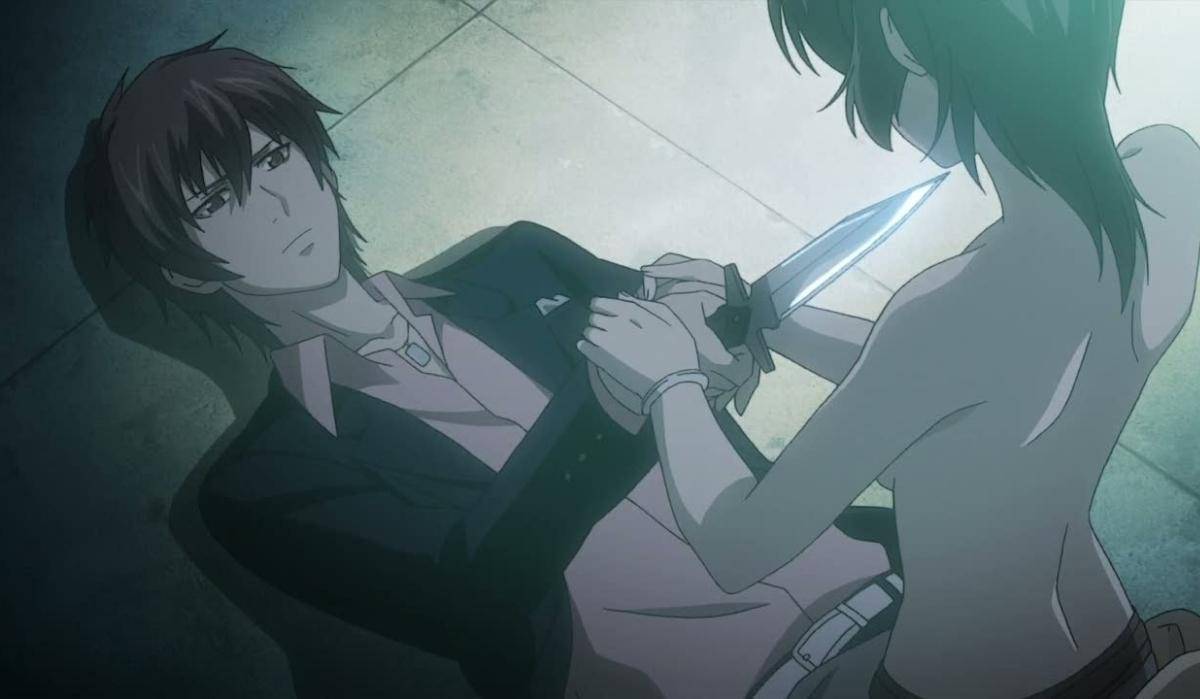 Genres: Crime, Mystery
Episodes: 26
Phantom: Requiem for the Phantom is an anime directed by Koichi Mashimo and brought to life by Bee Train. The story starts with a Japanese teenager waking up in a mysterious, memory-less room. A notorious gang called Inferno is out to get that teenager(Zwei). Later, He reluctantly joins Inferno, and the anime really dives into his emotional journey. 
From a reluctant killer, he transforms into a survivalist, determined to break free from Inferno's clutches and live life on his own terms. The series doesn't skimp on the visuals – it has impressive animation, character design, and action scenes that really pack a punch. The soundtrack adds to the atmosphere with emotionally charged and tense tunes that set the mood just right. In a nutshell, Phantom: Requiem for the Phantom is a captivating cocktail of action, character development, and manipulation.
---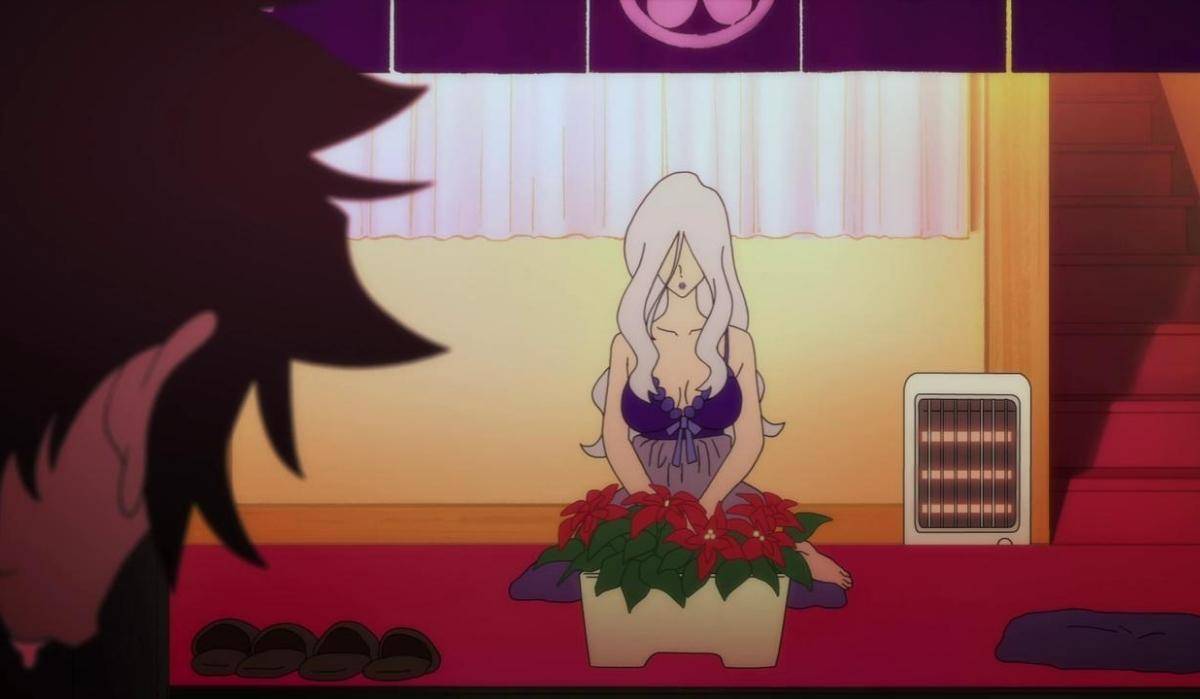 Genres: Dark Fantasy, Action fiction
No of episodes: 10
Devilman Crybaby is sure to make younger viewers with parents in the room extremely uncomfortable with its explicit depictions of sex, violence, and profanity. The series is visually striking and combines mature themes with unapologetic gore. Devilman Crybaby combines raw storytelling with dynamic animation.
Devilman Crybaby is a profound study of love, sacrifice, and God's love (or disdain) for humanity. Since humans are pretty much powerless against these devil creatures, Ryo comes up with the idea of teaming up with a demon. When Akira transforms into Devilman, he becomes this powerful demon-human combo. It's not a show for those easily rattled, but it'll get you thinking about right and wrong in this world.
---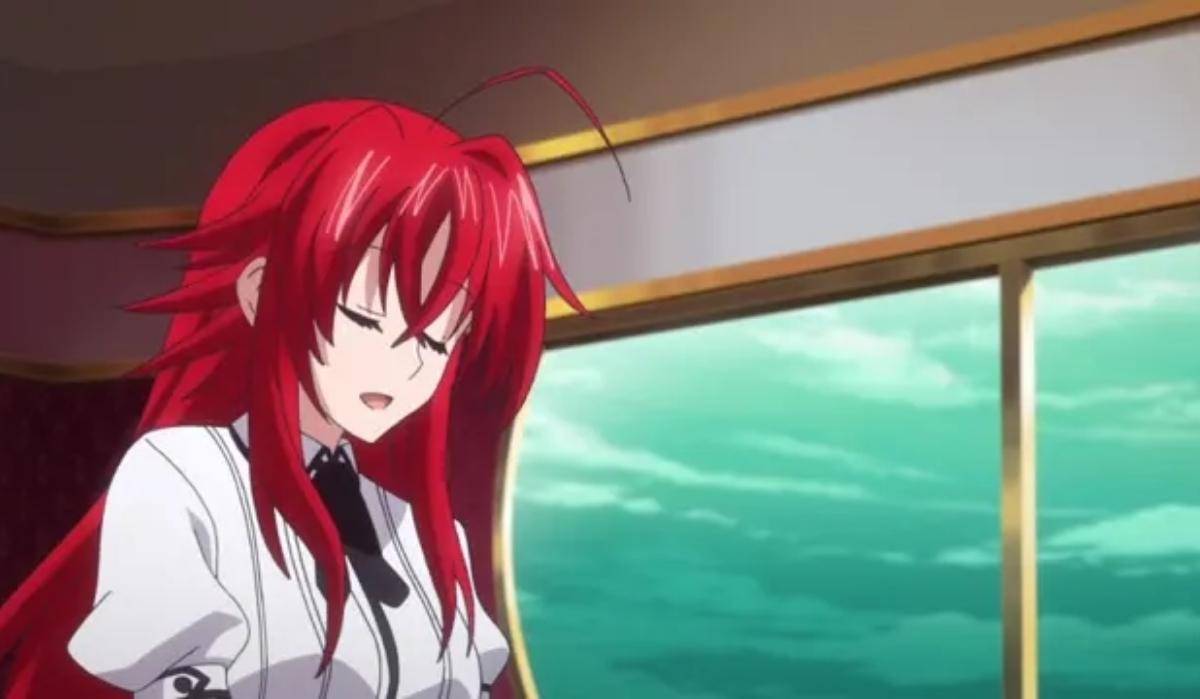 Genre: Romance, Harem
No of episodes: 53
Moving on to the list of best uncensored anime we have, High School DxD. This anime follows the adventures of Issei Hyoudou, your typical harem anime protagonist. He goes on a date, gets killed, and is then resurrected by a demon named Rias Gremory, who also happens to be the head of a school club. There are more demons, some action, and all the usual ingredients you'd expect from a harem anime.
Our MC is Issei, and harem anime protagonists tend to be pretty bland, and he's no exception. The anime has different races like demons, angels, fallen angels, vampires, and some intriguing world-building. There's more going on here than your typical harem anime, which will keep you invested. High School DxD is infamous for its fan service; you won't be disappointed if that's your thing.
---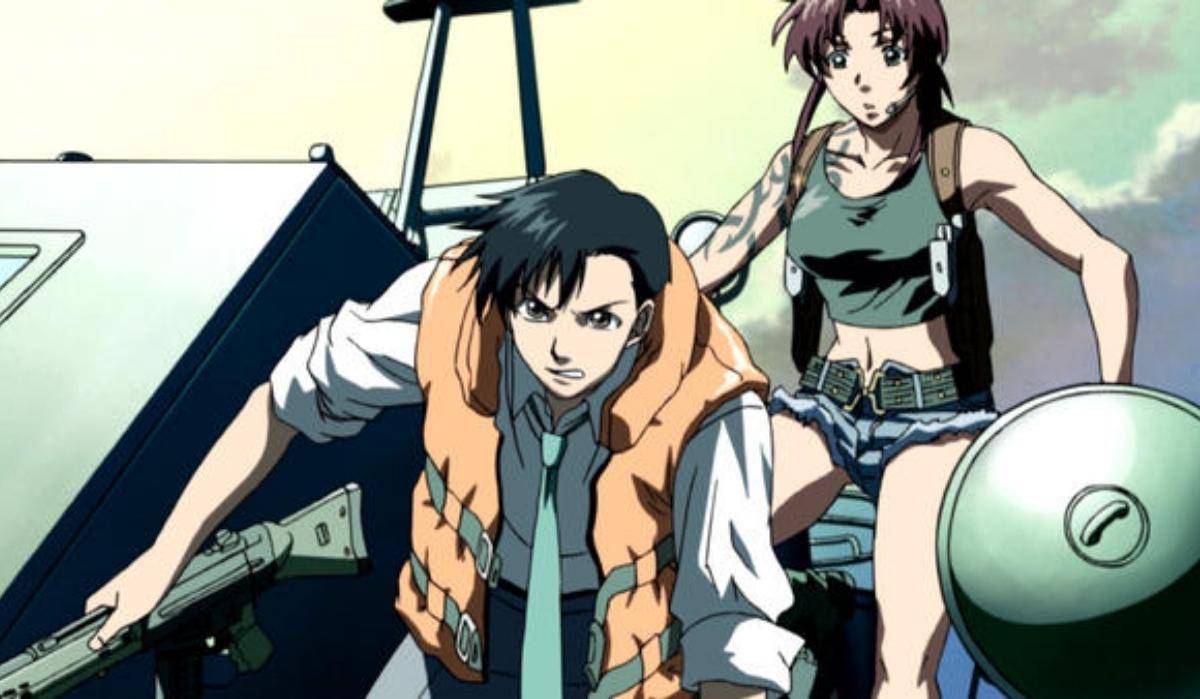 Genre: Crime; Thriller
No of total episodes: 29
Black Lagoon is worth watching if you're into dark, gritty, action-packed anime with a touch of crass humour. This anime follows the adventures of the Lagoon Transport Company, a four-person crew based in the gritty city of Roanapur. They're not your typical delivery service; they take on some seriously shady jobs to keep the cash flowing.
What sets it apart is that it gives us the perspective of the one seemingly normal guy, Rock, in a world of illegal insanity. Not everyone is a hero; some are terrible people, and Black Lagoon doesn't shy away. It explores the idea of people embracing the darkness around them, self-justifying their actions to survive. And when it comes to action, this anime doesn't hold back. It's got some of the most satisfying gunfights in anime, with enough bullets flying to take down entire armies.
---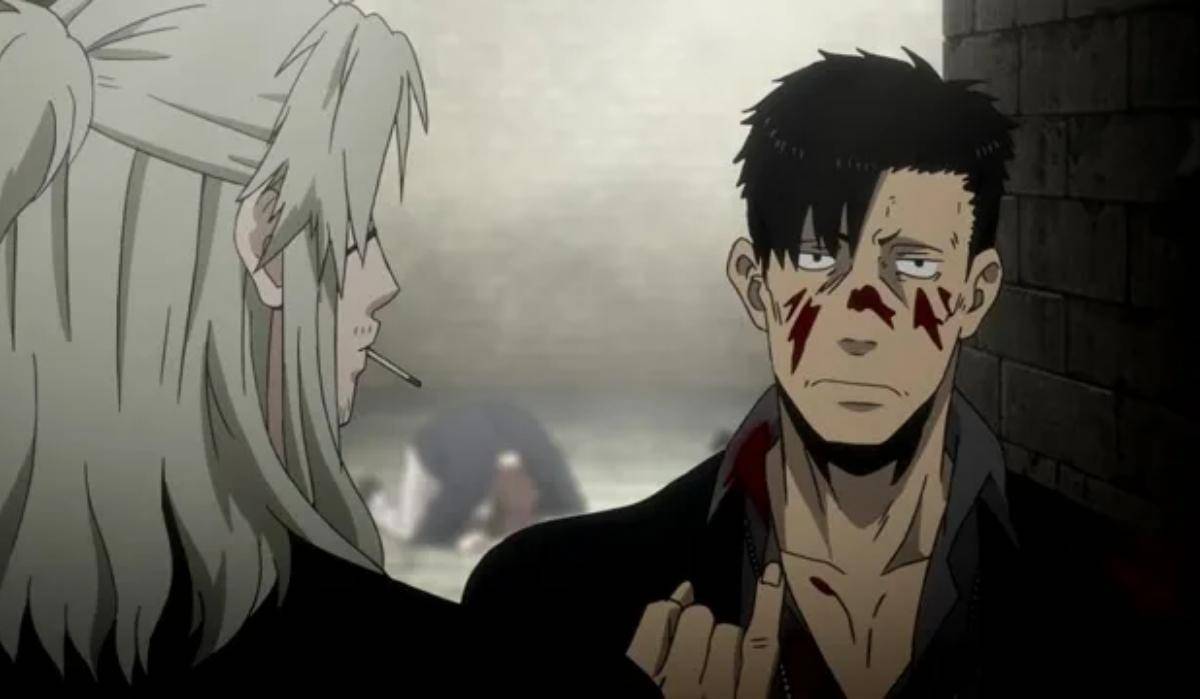 Genres: Adventure, thriller
No of Episodes: 12
Gangsta takes you deep into the crime-infested city called Ergastulum. This chaotic and violent place was originally built to house mercenaries during a war, and it now serves as a prison for the Twilight, who face death if they try to leave. The story follows Worick and Nicolas, two hired guns who navigate the treacherous world of organized crime. In this city, there's no law and order from the police or the government; it's all about the law of the streets, where power lies with the Mafia families and mercenary guilds.
This series offers a raw and unapologetic look at the darker aspects of human nature. You can dive into this action-packed world filled with morally ambiguous characters.
If you love brutal and gripping storylines in anime, then Gangsta is one of the best-uncensored animes for you.
---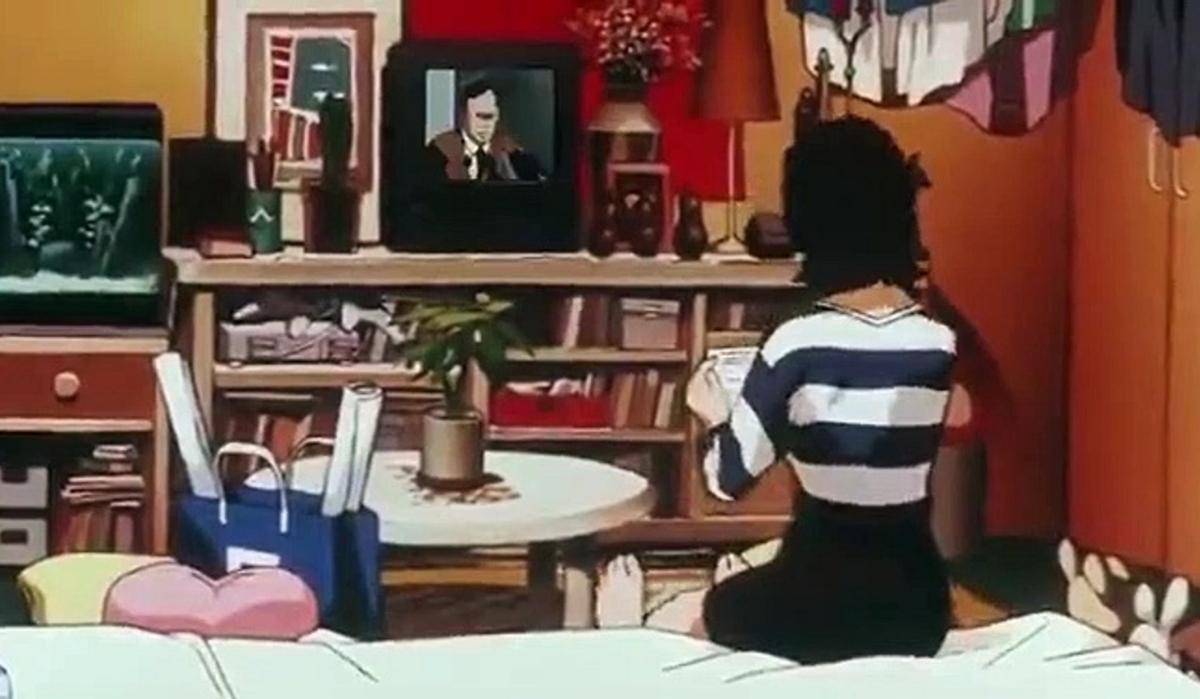 Genre: Psychological thriller
Runtime: 1h 21m
We're diving into a 1999 anime film called "Perfect Blue." It's a story about a pop star who decides to make the leap into acting, but as they say, aspirations can take a dark turn. Perfect Blue falls into the rare psychological thriller category within anime, a genre that's not explored as much as it should be. This film oozes suspense and messes with your head, blurring the lines between reality and fantasy.
The story follows Mima, a young pop sensation turned actress, descending into a world of blurred identity. Strange murders, an obsessive fan, and her own unravelling psyche add to the tension. What's unique is that this intense psychological drama is animated, and it works incredibly well. The animation, music, and voice acting all come together to create a truly unsettling experience. This is one of the scariest animes out there, not for the faint-hearted.  
---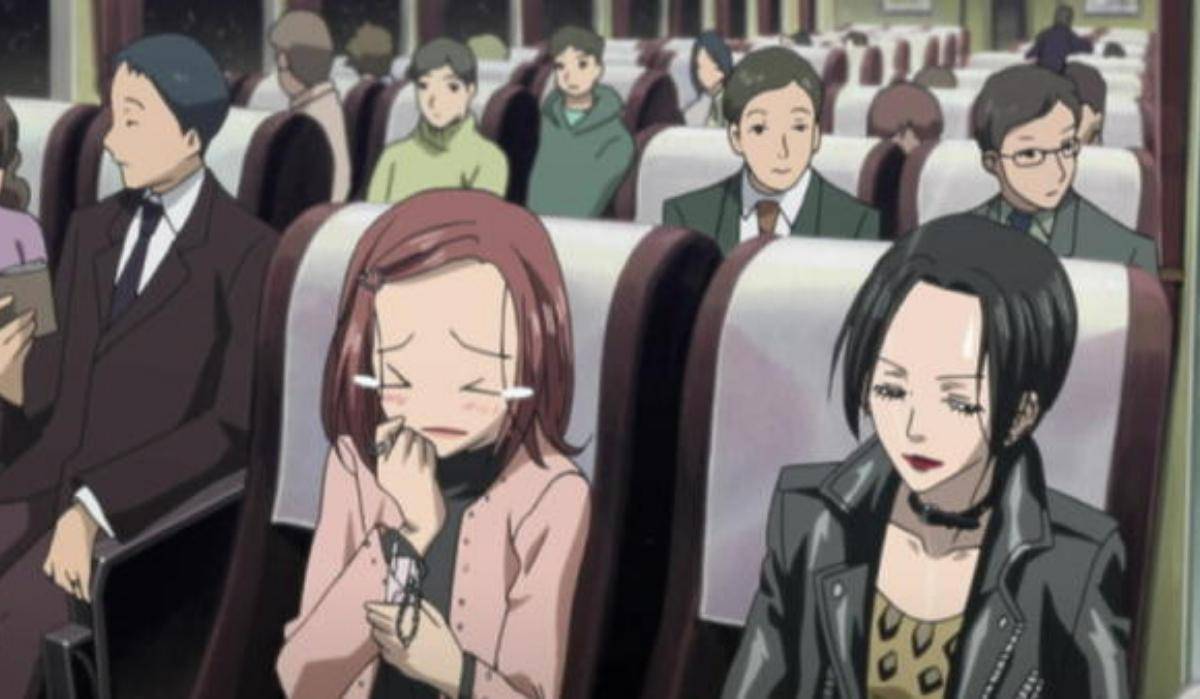 Genres: Musical, Romance
No of Episodes: 47
Nana is a must-see series ranked one of the best uncensored anime in this Article. It is an anime adaptation of a manga that mainly follows two apparently opposite women named Nana. All Nana Osaki wants to do is to make it big with her band and outshine Trapnest, the group of her ex-boyfriend Ren. Back then, they were both in a band called Black Stones (or Blast for short), but Ren ditched them for Trapnest, which didn't sit well with Nana.
Conversely, Nana Komatsu is nicknamed "Hachi" by Osaki. While Osaki is focused on her music career and values independence, Hachi is more traditional in her aspirations, aiming for love and marriage. Despite these differences, their friendship is a central theme in the story, highlighting how sometimes opposites can attract and form strong bonds. 
---
Genres: Anime, Science fiction, Action
No of episodes: 25
Next on the list of best uncensored anime, we have to Kill la Kill. The story follows Yuka, who's on a mission to avenge her father's death. Her journey leads her to Honno-ji Academy, where the student council president, Satsuki, and her Elite Four cohorts rule with an iron fist. Yuka's not one to back down easily, though, and she's determined to take them down.
 At first, this might seem like your run-of-the-mill revenge story, but hold onto your seats because it takes some seriously unexpected twists and turns. We're talking glowing light nipples, a nudist beach, and a bath scene that no one saw coming. The anime is wild, unpredictable, and slightly bizarre regarding adventure. If you're into tough girls who can kick some enemies, you're in for a wild ride with this anime. 
---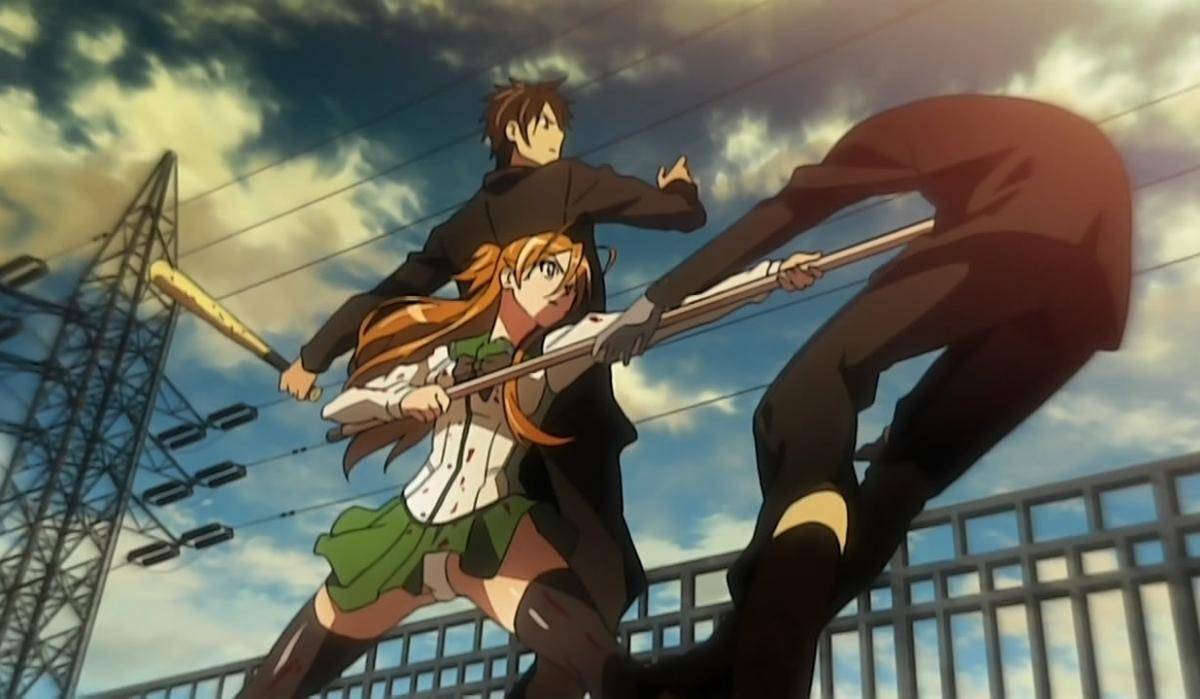 Genres: Seinen, Detective/Mystery
No of Episodes: 13
Highschool of the Dead is probably the ultimate zombie anime out there. It's got that classic Western zombie apocalypse vibe, but don't be fooled; it's a rollercoaster of excitement and scares. This anime blends two guilty pleasures – zombies and fan service – into a crazy mix of over-the-top action and pure entertainment.
So, as the title suggests, it's all about five high school kids trying to survive after their school gets swarmed by zombies. High School of the Dead doesn't hold back on the heart-pounding action and the gruesome moments. It's the kind of anime you'd want to binge-watch late at night with some popcorn. Get ready for some seriously campy and thrilling moments!
---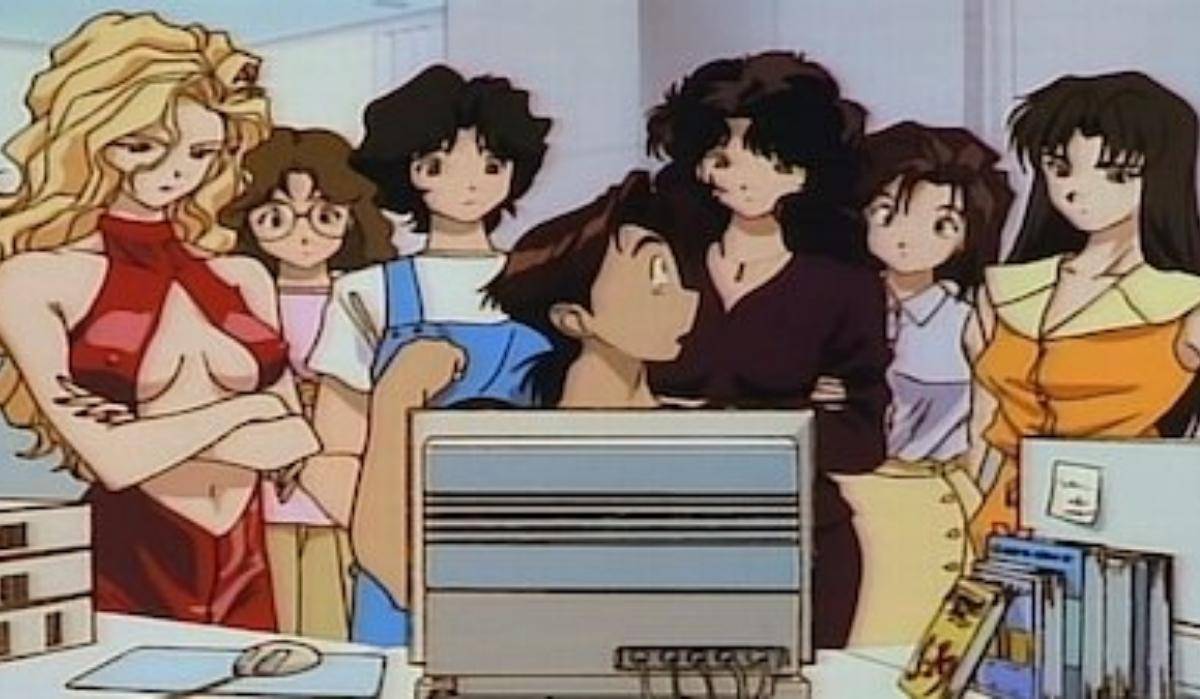 Genre: Comedy
No of episodes: 6
If you're in the mood for some short and best uncensored anime, "Golden Boy" is a must-watch. The story follows Kintaro Oe, a 25-year-old on a quest for life's lessons. Instead of pursuing a conventional career, he dropped out of Tokyo University, hopped on his bicycle, took up odd jobs, and tried his best to avoid getting too close to women.
Kintaro's journey leads him through various part-time jobs, from software companies to noodle restaurants, all in the pursuit of knowledge about the world. Even though he's kind-hearted, he is unable to resist beautiful women. "Golden Boy" is definitely aimed at a mature audience due to its wild themes and numerous inappropriate scenes. Golden Boy is a short, uncensored, hilarious, and charming anime.
---
FAQ: Best Uncensored Anime of All Time
Where can i watch uncensored anime?
You can watch uncensored anime on various streaming platforms. Some popular options include Crunchyroll, HiDive, and Funimation. These platforms often provide uncensored versions of anime series, giving viewers the uncut and complete experience. It's worth checking individual anime titles to see if they offer uncensored versions, as not all series have both censored and uncensored versions available. Additionally, consider exploring dedicated anime forums and communities, as members often share information on where to find uncensored versions of specific anime titles.
Are uncensored anime versions available for all series?
Not all anime series have uncensored versions. Whether an uncensored version exists depends on the production and the intended audience. Some series are created with mature themes from the start and may have uncensored versions readily available, while others are edited for a broader audience.
What is uncensored anime, and why is it sought after by viewers?
Uncensored anime refers to anime series that haven't been edited to remove explicit or mature content. Viewers often seek uncensored versions for a more authentic and complete viewing experience, especially regarding scenes of violence, nudity, or strong language.
Also Read: