Anime has expanded to cover a wide range of genres just like other forms of media. Among the romance genre, the Boy's Love genre stands out as the most unique. The central theme of this type of anime is the romance between two male protagonists. One of the appealing aspects of BL anime is that they are often short and straightforward.
This type of series keeps viewers invested in their characters and stories, drawing them into love and relationships. If you're a fan of Boys' Romance anime, these are the best boys love anime you shouldn't miss out on.
These are the Best BL (Boys Love) Anime Series that you should watch
---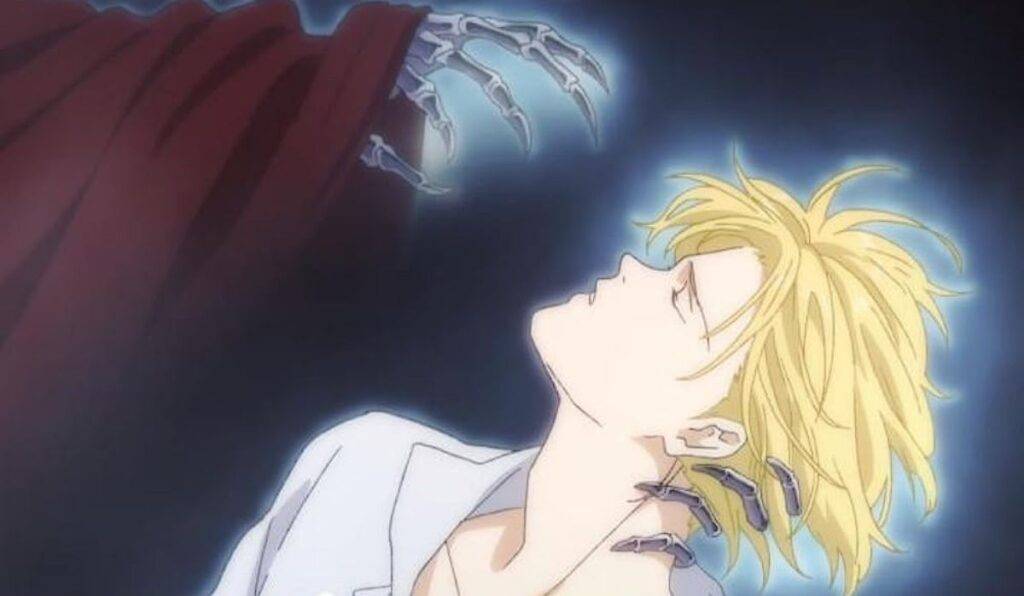 Title: Banana Fish
Genre: Action, Adventure
Episodes: 24
Banana Fish is widely regarded as one of the most popular BL anime. While the BL elements are present, "Banana Fish" appeals to non-BL fans due to its dark and hyper-violent narrative. Set in the backdrop of New York City, the anime follows the story of Ash Lynx, who gets entangled with the Japanese cameraman assistant, Eiji Okumura. Ash becomes entrusted with a mysterious item by a murdered man, who uttered the enigmatic phrase "Banana Fish."
The series features terrific characters, each with unique qualities and motivations. The catchy music in "Banana Fish" also adds to its overall appeal. This series is a highly recommended watch for BL fans and those who appreciate compelling storytelling and well-developed characters.
---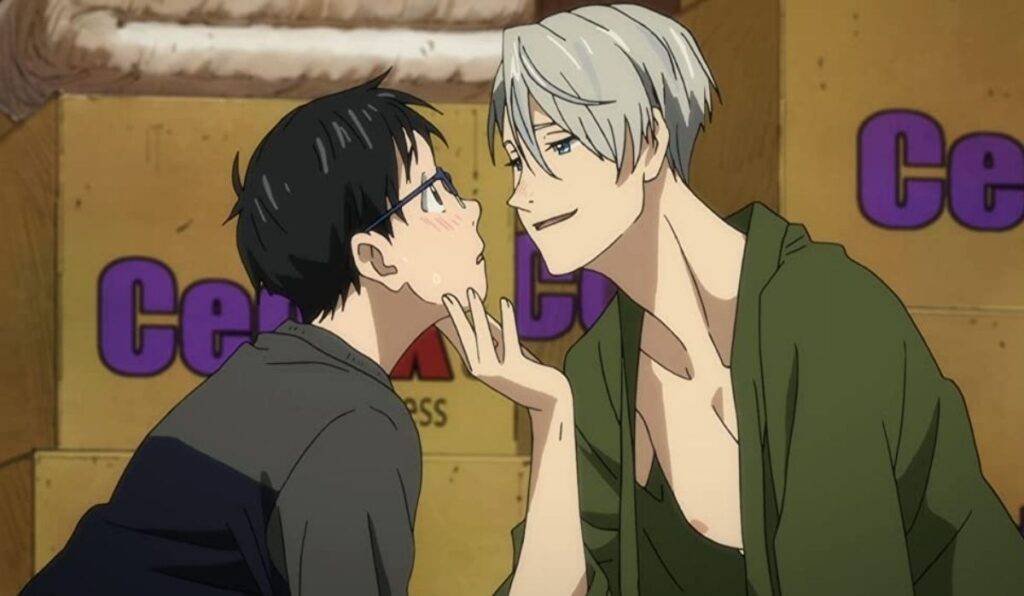 Title: Yuri!!! On Ice
Genre: Drama, Comedy
Episodes: 12
At number two of best boys love anime, we have Yuri on Ice. This anime revolves around competitive figure skating and features stunning animation. The story follows Katsuki Yuri, a Japanese professional ice skater who is considering retiring from the sport. However, his life turns when he meets Victor Nikiforov, a five-time consecutive Grand Prix champion, and Yuri Plisetsky, a talented Russian skater.
The anime showcases many BL moments, but it remains within the boundaries of its genre. The relationship between Victor and Yuri hints at a romantic connection, but the series does not explicitly confirm or deny it, leaving it open to interpretation. The series has garnered a dedicated fan base due to its feel-good atmosphere and the positive representation of the sport of figure skating.
---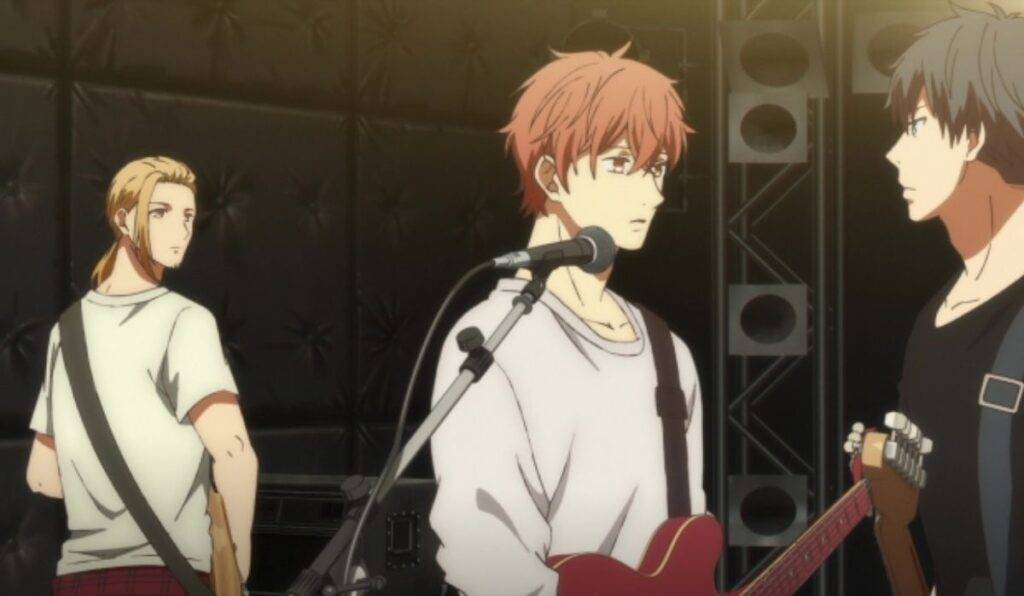 Title: Given
Genre: Drama, Music
Episodes: 11
Given is a BL anime that has gained recognition and praise from many anime fans. With its intriguing concept and fresh approach to the genre, "Given" has captivated viewers with its heartfelt story. The series follows the journey of Ritsuka Uenoyama, a talented guitarist who has lost his passion for music.
One day, he accidentally overhears the beautiful singing voice of Mafuyu Satou, which sparks a transformative experience for Ritsuka. Through their shared love for music, the characters of "Given" undergo fluid character development, leading to emotional and touching moments. The series is particularly known for its music, which has a powerful impact on viewers and has even driven some to tears. The featured song in the anime adds depth and emotional resonance to the narrative.
---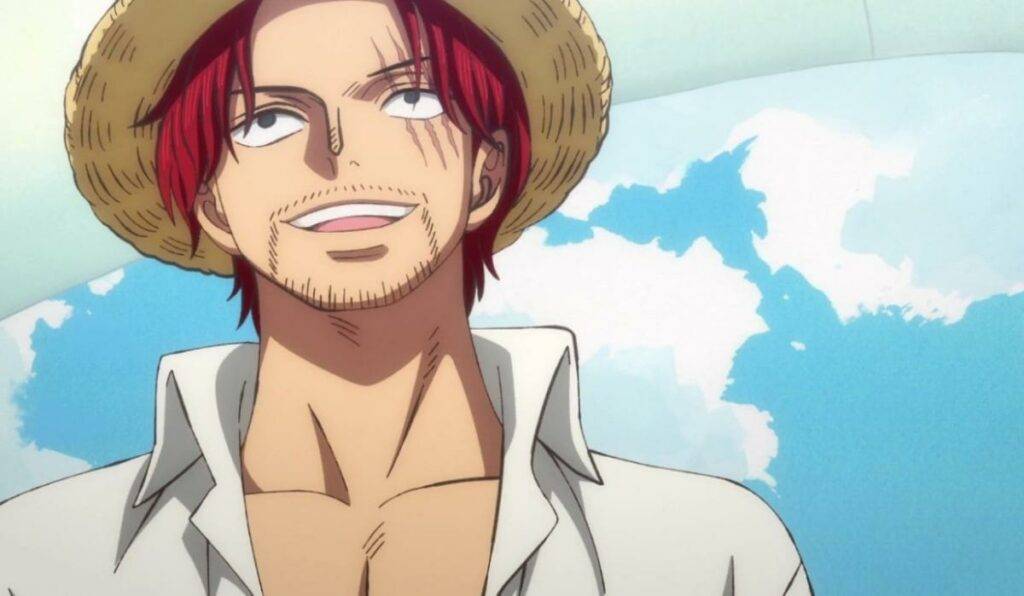 Title: The Untamed/ Modal Zushi
Genre: Action, Adventure
Episodes: 35
Mo Dao Zu Shi is indeed one of the best boys love anime. The story follows Wei Wuxian, who is summoned into the body of Mo Xuanyu years after his death. He discovers a cursed arm and reunites with his former classmate, Lan Wangji. Together, they journeyed to uncover hidden secrets and face various challenges.
The synopsis doesn't do justice to the complexity and richness of the anime. It has a compelling storyline, captivating animation, and well-developed characters. "Mo Dao Zu Shi" is a Chinese anime, and hearing the language spoken by Chinese voice actors adds a unique touch. While the "Mo Dao Zu Shi" fandom is substantial, it still hasn't gained as much recognition outside Chinese-speaking communities.
---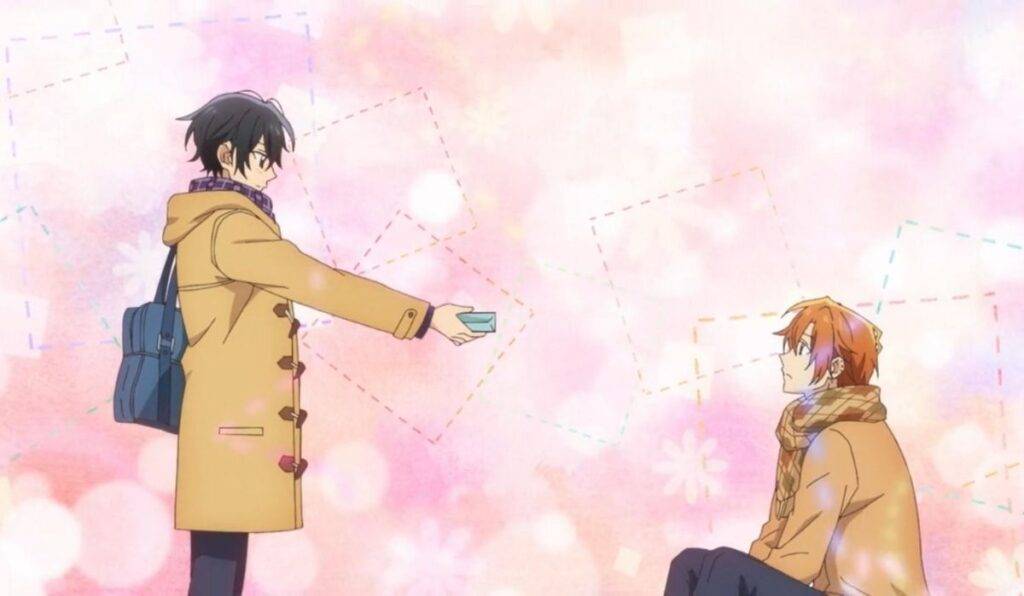 Title: Sasaki and Miyano
Genre: Drama, Comedy
Episodes: 12
"Sasaki to Miyano" is a delightful BL anime that revolves around the story of Sasaki and Miyano. Sasaki develops strong feelings for Miyano after saving one of Miyano's classmates from being bullied. However, Miyano is no ordinary boy; he is a closeted Fudanshi who enjoys BL content.
As their time together increases, Sasaki's feelings for Miyano grow stronger. "Sasaki to Miyano" offers a cute and wholesome Slice of Life BL relationship in a high school setting. If you enjoy heartwarming stories without explicit or spicy content, this anime is perfect. Personally, I always had a big smile on my face whenever I sat down to watch a new episode. Overall, "Sasaki to Miyano" is a wholesome and enjoyable BL anime that will leave you with a warm and fuzzy feeling.
---
Heaven's official blessing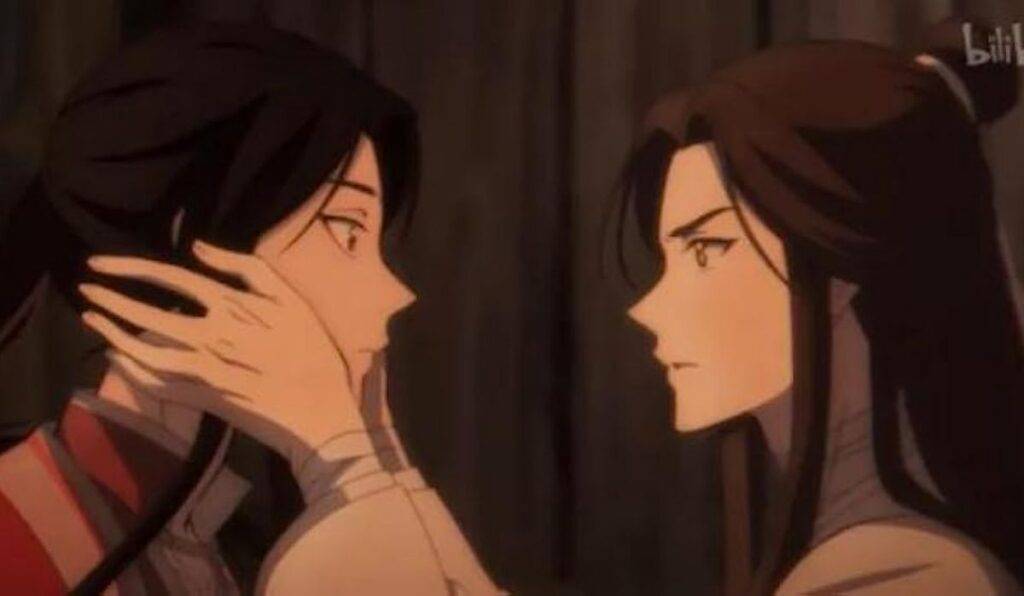 Title: Tian Guan Ci Fu
Genre: Drama, Adventure
Episodes: 11
At number six of best boys love anime, we have "Heaven's Official Blessing." This Chinese anime is an action-adventure supernatural series that follows the story of Zi Yuan, the Crown Prince of the Zhang Kingdom. After being expelled from heaven three times, Zi Yuan returns to the mortal realm to banish ghosts and redeem himself.
Once revered by his followers for 800 years, Zi Yuan became the subject of ridicule and mockery after his repeated failures in heaven. In order to make amends for the misdeeds committed by his followers, Zi Yuan must work diligently to exercise ghosts and regain his place in heaven. Even viewers, not specifically fans of the boys' love (BL) genre, can enjoy the series due to its well-executed action and supernatural elements.
---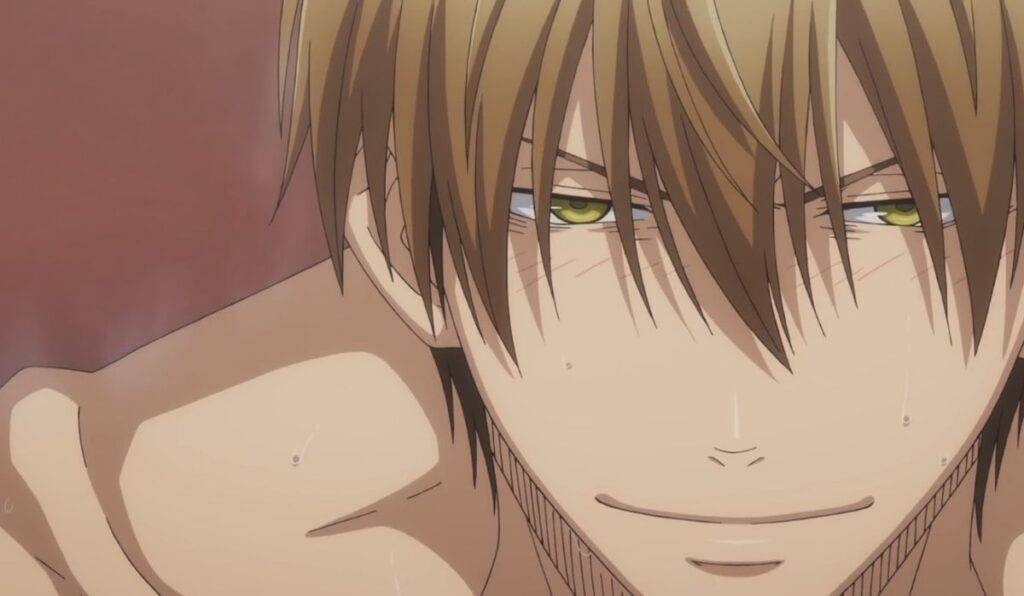 Title: Dakaretai Otoko 1-i ni Odosarete Imasu
Genre: Drama, Comedy
Episodes: 13
Number 7 on the list is Dakaichi. The show revolves around Saijo Takato, hailed as the sexiest man for five years. He's proud of his achievements and 20 years in the entertainment industry. However, everything changes when a newcomer named Azumaya Junta steals his title and becomes the sexiest man of the year.
Now, here's where things get interesting. Junta has actually been a huge fan of Takato for a long time. It's one of the few ongoing BL mangas that many people followed and saw being turned into an anime. Additionally, the anime adaptation wisely left out a particularly bad scene from the manga, making it a much more enjoyable watch for those who can't tolerate what Junta did to Takato in the original story. So, if you're into the tsundere, non-consensual, toxic BL trope, "Dakaichi" is definitely worth checking out.
---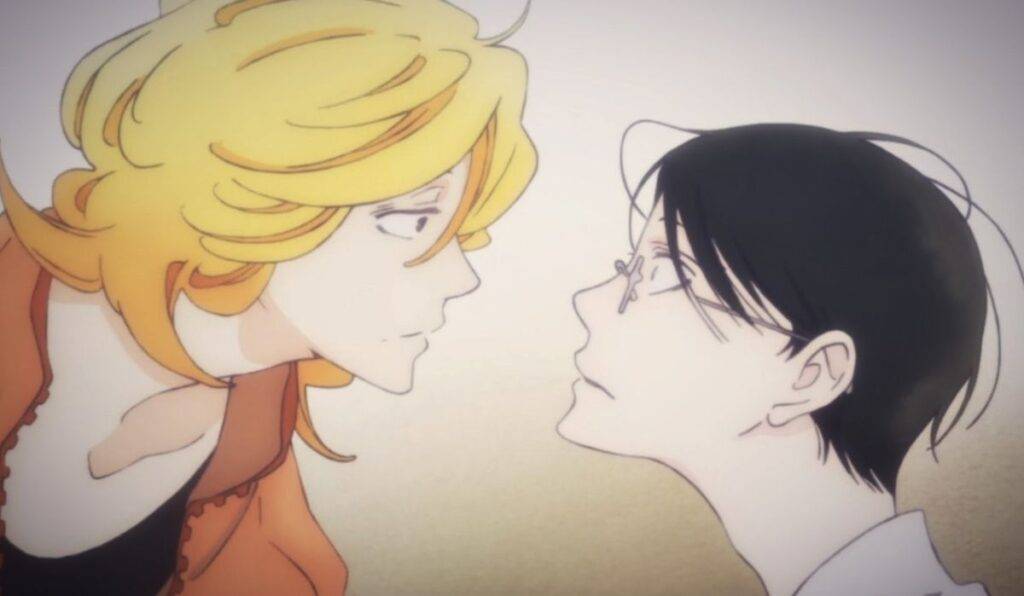 Title: Dakaretai Otoko 1-i ni Odosarete Imasu
Genre: Drama, Comedy
Movie: 1 hour
Doukyuusei is the best boys love anime movie that creates a heartwarming romance within its 60-minute runtime. The film follows the story of Rihito and Hikaru, two complete opposites who connect through their shared love for music.
The relationship between Rihito and Hikaru is depicted as innocent and pure, representing the essence of young love. What sets Doukyuusei apart is its ability to capture the essence of love without relying on gimmicks or typical tropes. Despite its short duration, it manages to evoke powerful emotions and provide a satisfying exploration of the characters' experiences. If you're looking for a touching and realistic portrayal of young love, "Doukyuusei" is a must-watch.
---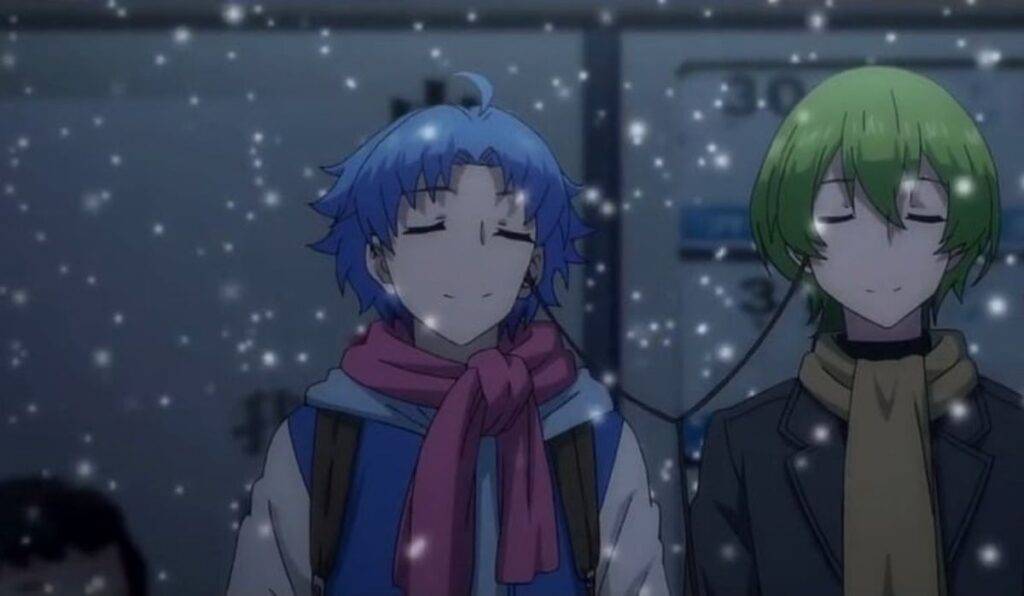 Title: Xiao Lu He Xiao Lan
Genre: Comedy, Sci-Fi, Slice of Life
Episodes: 72 (12min per Ep)
Beryl and Sapphire captivate the evolving love between two boys who find themselves in unexpected situations. In the realm of BL anime, "Beryl and Sapphire" stands out as a truly one-of-a-kind experience.
What sets "Beryl and Sapphire" apart is its ability to reframe the story with each new scenario. Their relationship fluctuates between being the closest friends and the worst enemies. As the narrative unfolds, their lives and romance intertwine with intersecting storylines. Beryl and Sapphire keep viewers on their toes, as the unpredictable nature of their encounters means the ending is never predictable. If you're seeking a BL anime with a touch of mystery, this is the show to watch.
---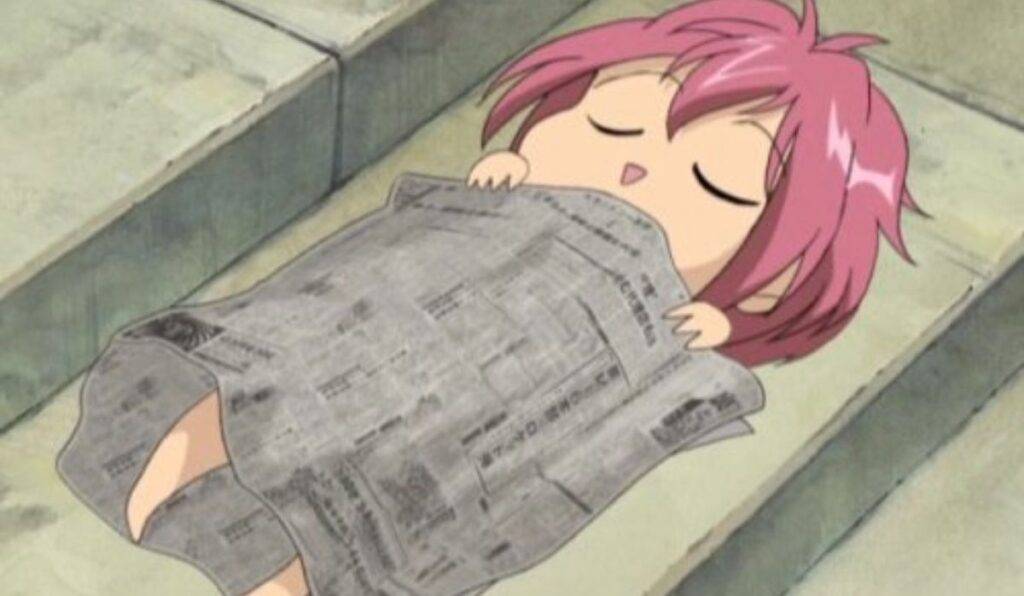 Title: Gravitation
Genre: Boys love, Comedy
Episodes: 13
Gravitation played a significant role in shaping modern Yaoi anime. Gravitation proved that Yaoi anime didn't have to be explicit or exclusively cater to girls to be successful. Instead, it focused on telling a great story. The main characters, Shuichi and Yuki, embody the classic uke and seme pairing.
The series explores Shuichi's journey as a struggling musician and his growing affection for Yuki, a complex and enigmatic writer. Their story is filled with drama, passion, and the challenges they face individually and as a couple. Compelling characters, solid storytelling, and a touch of romance contributed to the popularity of "Gravitation." It balances elements of romance and music, making it one of the best boys love anime.
---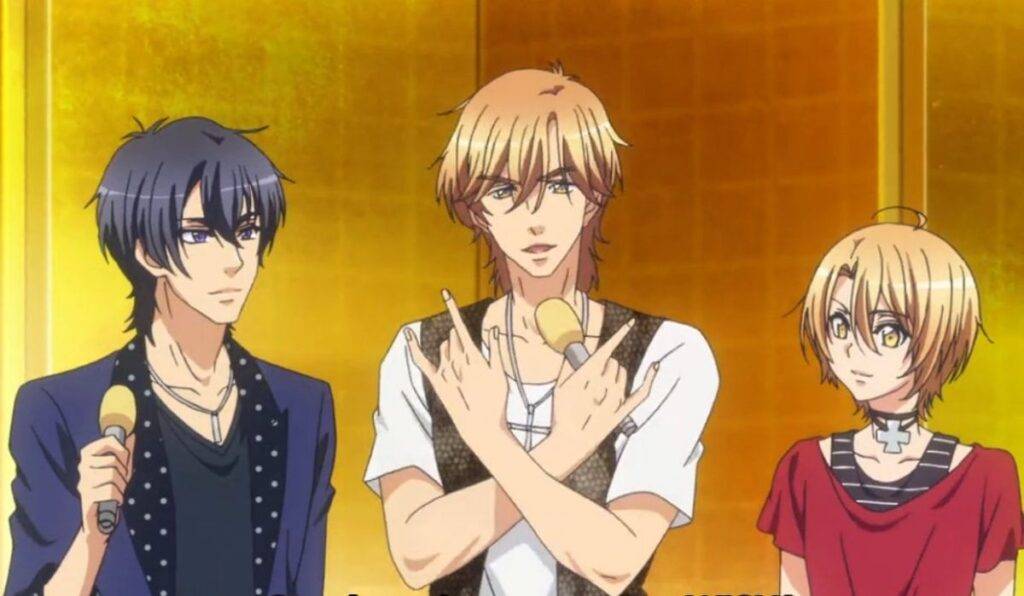 Title: Love Stage
Genre: Romance, Comedy
Episodes: 10
Number 11 is "Love Stage!!" with 10 episodes. The story revolves around Izumi Sena, who comes from a family of celebrities. His mother is an actress, his father is a producer, and his older brother is a rockstar. Naturally, Izumi was expected to follow in their footsteps, but instead, he decided to pursue his dream of becoming a mangaka.
Ten years later, a magazine calls for a reunion of past child actors, bringing Izumi face-to-face with Ryoma, who had a crush on Izumi during their childhood days. The catch is that Ryoma thought Izumi was a girl back then. "Love Stage" also received a live-action adaptation. The Thai drama adaptation was okay, just ok. Nonetheless, the anime holds a special place in many people's hearts.
---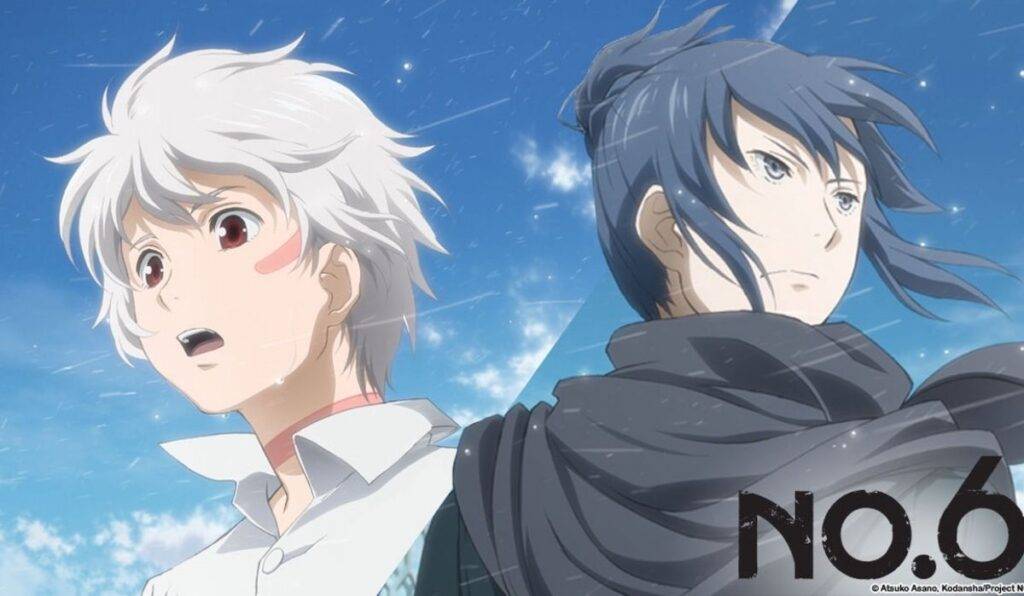 Title: No.6
Genre: BL, Scifi, Adventure
Episodes: 11
If you enjoy dystopian young adult fiction with a boy's love theme, "Number Six" is a fitting choice. This anime is an adaptation of a light novel series set in a city called No. 6, which is isolated and protected from the post-apocalyptic wastelands surrounding it.
The story revolves around Nezumi, a fugitive outside the city walls, and Shion, a boy who once protected him. Together, they delve into the city's hidden secrets, uncovering the truth about what is happening in No. 6. This anime offers a blend of sci-fi elements and develops the boys' love relationship between the two main characters. If you enjoy dystopian young adult fiction with a boy's love theme, "Number Six" is the best boys love anime for you.
---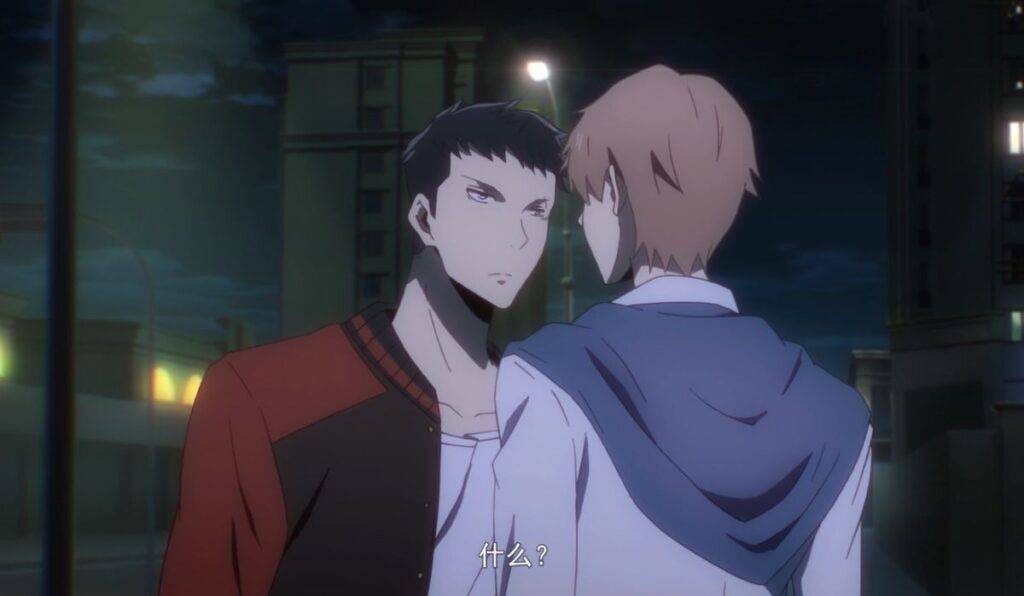 Title: Jie Yao
Genre: Slice of life, Comedy
Episodes: 13
At number six, we have "Antidote." This story follows Cheng ke, who has lost everything and now scavenges through trash in search of his missing possessions. During a moment of frustration, he gets punched in the face and ends up crossing paths with the intimidating gang leader, Jiang Yudo.
Due to circumstances, Chiangke becomes a tenant in the new apartment rented by Jiang Yudo. Cheng ke's struggles with even the simplest tasks lead him to rely heavily on his landlord, forging an indescribable bond between them. In contrast to most of the BL anime, Antidote takes place in a war-torn neighborhood, which makes it a thrilling ride. Antidote explores the dynamics between these two characters from different backgrounds and the unexpected connection that forms between them.
---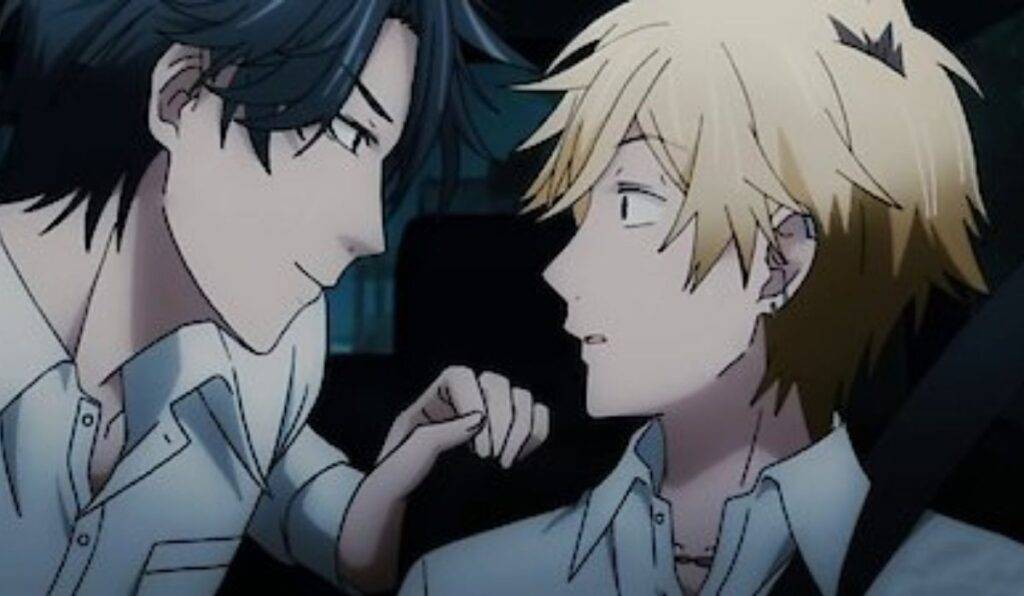 Title: Hitorijime, My Hero
Genre: Drama, Romance
Episodes: 12
"Hitorijime My Hero" is a BL anime that explores the relationship between Masahiro and Kosuke. Masahiro, who seeks an escape from his troubled home life, reluctantly joins a group of neighborhood bullies. However, everything changes when he encounters Kosuke, a vigilante who beats up the local police.
As the story unfolds, things become more complex. What I appreciate about "Hitorijime My Hero" is that Masahiro finds a safe haven for himself amidst the chaos at home. He finds friends he can rely on and a place to feel secure. It's important to remember that "Hitorijime My Hero" is a work of fiction, and while it may involve student-teacher dynamics, it's essential to distinguish between fiction and reality. Overall this series is one of the best boys love Anime.
---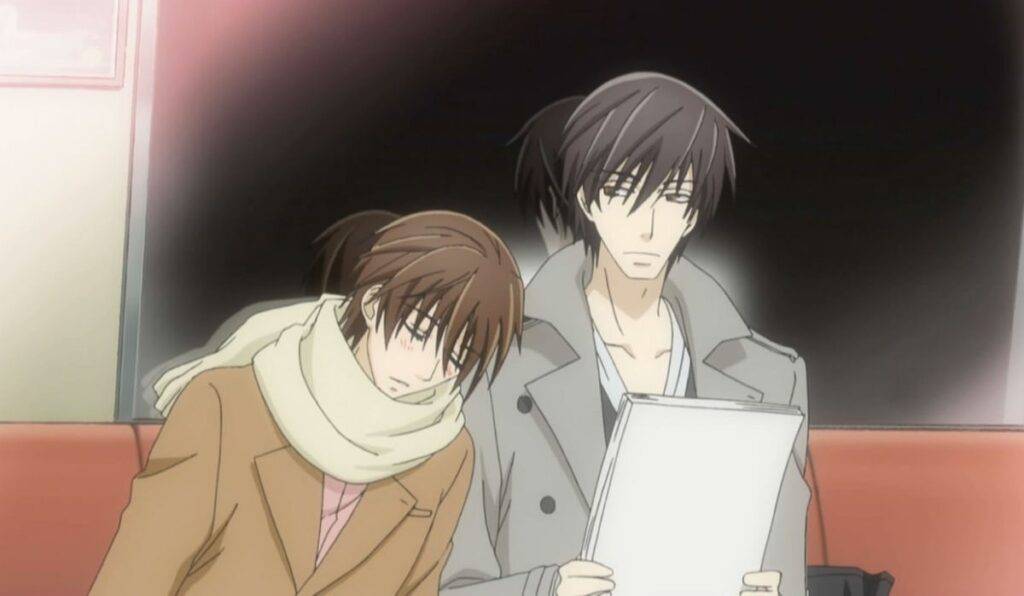 Title: Sekai Ichi Hatsukoi – World's Greatest First Love
Genre: Boys Love, Romance
Episodes: 24
Sekaiichi Hatsukoi's story revolves around Ritsu Onodera, who quits his job at his father's publishing company. He transfers to Marukawa Shoten, but instead of working in the literature division as he had hoped, he finds himself in the manga editing department. There, he is reunited with his former lover and high school boyfriend, Masamune Takano, who is now his superior.
The series delves into the complicated dynamics between Ritsu and Takano, as Takano holds Ritsu responsible for their separation in the past. The plot unravels the misunderstandings and emotions that have been harbored between them. Overall, "Sekaiichi Hatsukoi" offers a blend of romance, drama, and slice-of-life elements that make it a compelling and nostalgic watch for fans of the genre.
---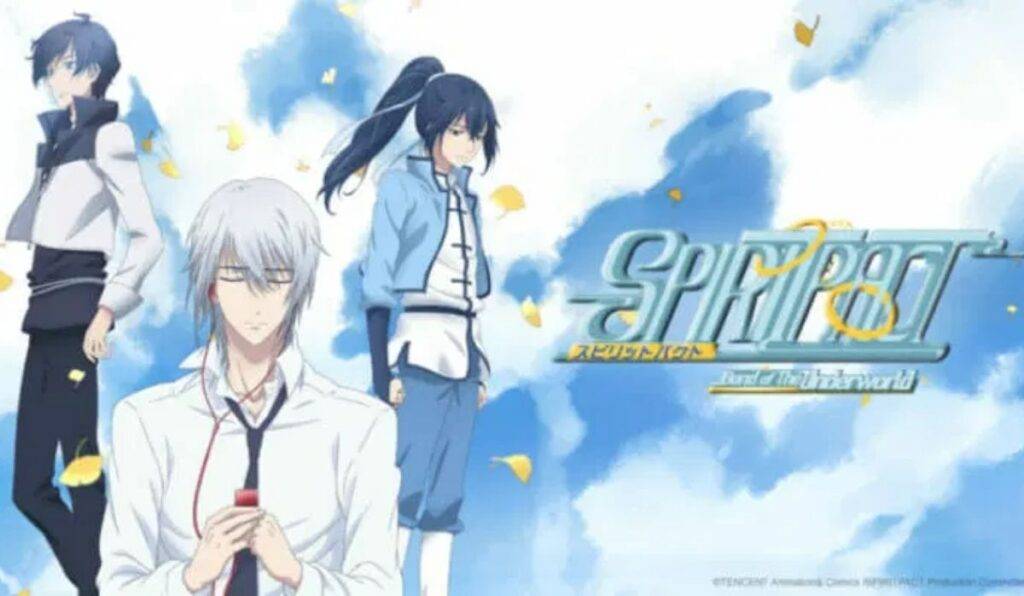 Title: Spiritpact
Genre: Comedy, Supernatural
Episodes: 20
After a string of crappy events, Ling Qi, also known as Yukika, struggles to make ends meet by working odd jobs. But things take a wild turn when he has a weird encounter with a dude with white hair in a junkyard. Next thing he knows, Yukika wakes up dead as a ghost! That white-haired dude, Tan Moku Kai, is the 13th badass exorcist from the Tamoki clan.
Seeing Yukika's wandering spirit, Tan Moku Kai offers him a deal: become his spirit sidekick. So, they become a duo, facing all sorts of crazy challenges in the spirit world while keeping others safe from nasty spirits. Along the way, their pact turns into something way more than they ever expected, a bond that's off the charts. The Supernatural element with the BL theme makes it one of the best boys love anime.
---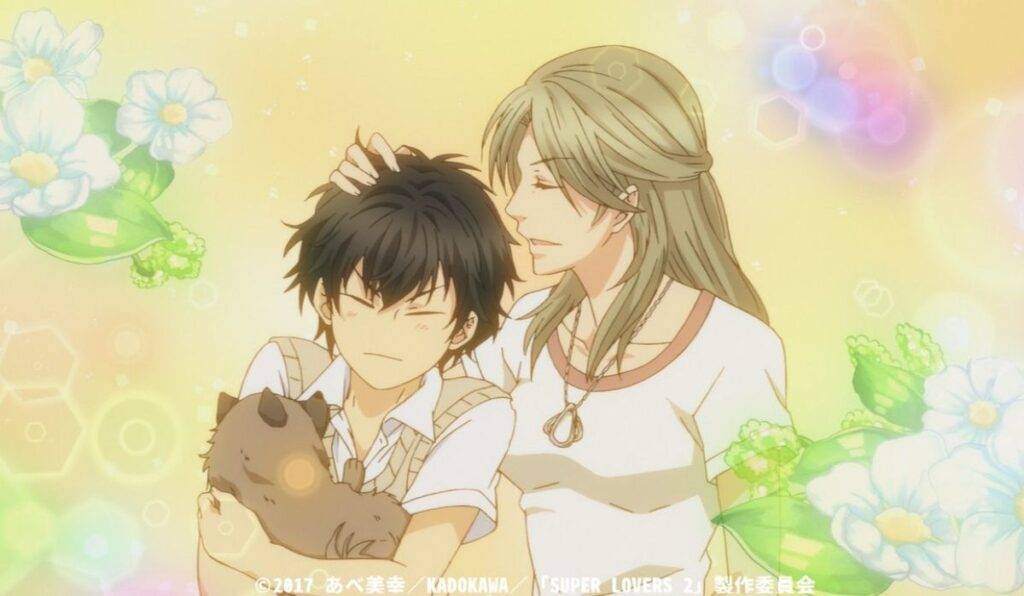 Title: Super Lovers
Genre: Comedy, Drama
Episodes: 10
If you're in the mood for a lighthearted and sweet take on the boys' love genre, "Super Lovers" is a great choice. The story revolves around Haru, a high school student, and his younger stepbrother Ren, who spend a summer together in Canada. However, when Ren comes to live with Haru in Japan five years later, Haru seems to have no recollection of their past.
While "Super Lovers" may have weird undertones that could be off-putting to some viewers, the anime focuses more on adorable bonding moments and love rather than explicit romance. The series is beautifully complemented by the gorgeous music and animation from Studio DEEN, adding to its charm. Overall, Super Lovers offers a light and fluffy experience within the boys' love genre.
---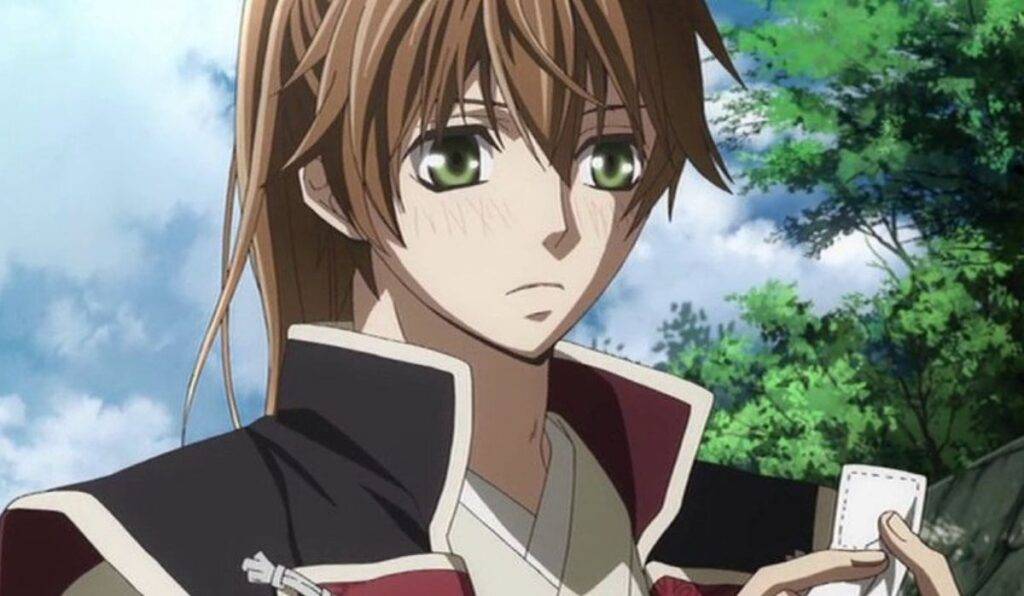 Title: Hybrid Child
Genre: Fantasy, Romance
Episodes: 4
Hybrid Child tells the story of Kuroda, a skilled craftsman who creates artificial humans known as Hybrid Child. These beings are not machines or dolls but rather embodiments of the love given to them. Although they possess emotions and consciousness, they are not true humans and rely on love to thrive.
Kotaro Izumi, a young heir of the prestigious Izumi family, goes against societal expectations by bringing home a discarded Hybrid Child named Husky. Kotaro's family disapproves of this decision and repeatedly attempts to dispose of Husky when Kotaro isn't looking. Despite these challenges, Kotaro's love for Husky grows, strengthening their bond. "Hybrid Child" delves into themes of love, loss, and the nature of humanity, making it one of the best boys love anime.
---
The night beyond the tricornered window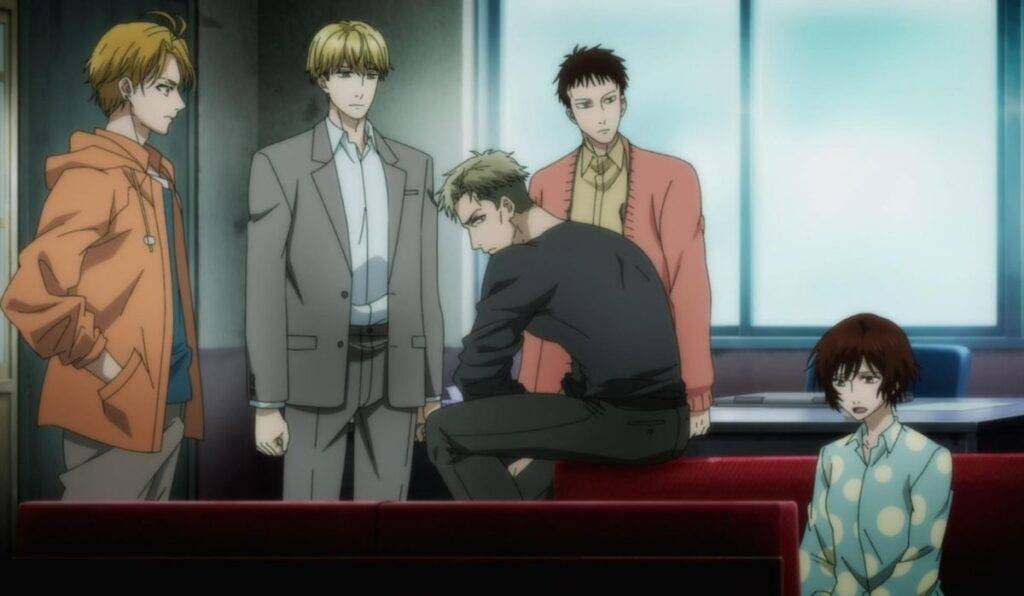 Title: Sankaku Mado no Sotogawa wa Yoru
Genre: Drama, Horror, Mystery, Supernatural
Episodes: 12
This anime revolves around Mikado, a nervous and repressed guy who can see ghosts. Hayakawa, the other male lead, can hear spirits and fights them as an exorcist. Hayakawa believes that their meeting is destined to happen and ends up working for a blonde guy who knows the ins and outs of the supernatural world.
There's some hate going around towards Hayakawa because he lacks social awareness and struggles with communication and boundaries. But hey, there's a reason for his behavior that gets revealed later in the manga. This anime isn't for the faint of heart or those easily triggered by certain themes. It's mature and delves into erotic exorcism, murder, death, and curses. It's a dark and creepy series, but it's well-executed, bringing the story and characters to life.
---
The Stranger by the Beach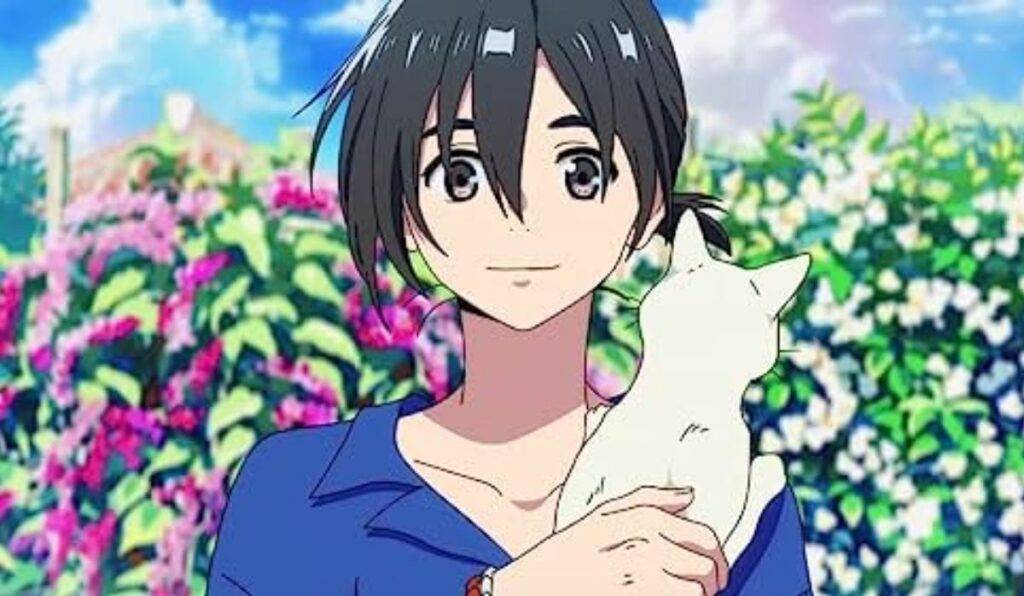 Title: Umibe no Etranger
Genre: Boys Love, Romance
Movie: 58 minutes
The last anime on the best boys love anime list is Umibe. This story tells the tale of Shun, a young boy who faces rejection from his family due to his homosexuality. Seeking solace, he moves to a small island where he immerses himself in writing his manuscripts. Meanwhile, Mayo, a high school student who recently lost his mother, finds comfort in spending his afternoons on a bench by the sea.
Mayo's consistent presence catches Shun's attention, and a desire to know him better blossoms within Shun's heart. Thus, begins the beautiful journey of their love story. As they grow closer, both boys must confront their fears and confront the challenges of their pasts to find happiness. While the plot may seem simple, "The Strangers by the Beach" unfolds realistically and organically.
---
Also Read: