In the world of anime, Saitama is a really popular name. Popularly Known as "One Punch Man," Saitama does what he's known for: defeat enemies in one punch. Despite the anime having only two seasons, the series is loved among anime enthusiasts. One Punch Man is very popular thanks to its incredible animation and fight scenes.
We got the answers for anyone searching for the Best One Punch Man episodes. The best episodes contain incredible action, animation, plot, and character development. The best One Punch Man episodes are listed below, ranked in a collection of 10 episodes.
These are the best One Punch Man episodes
---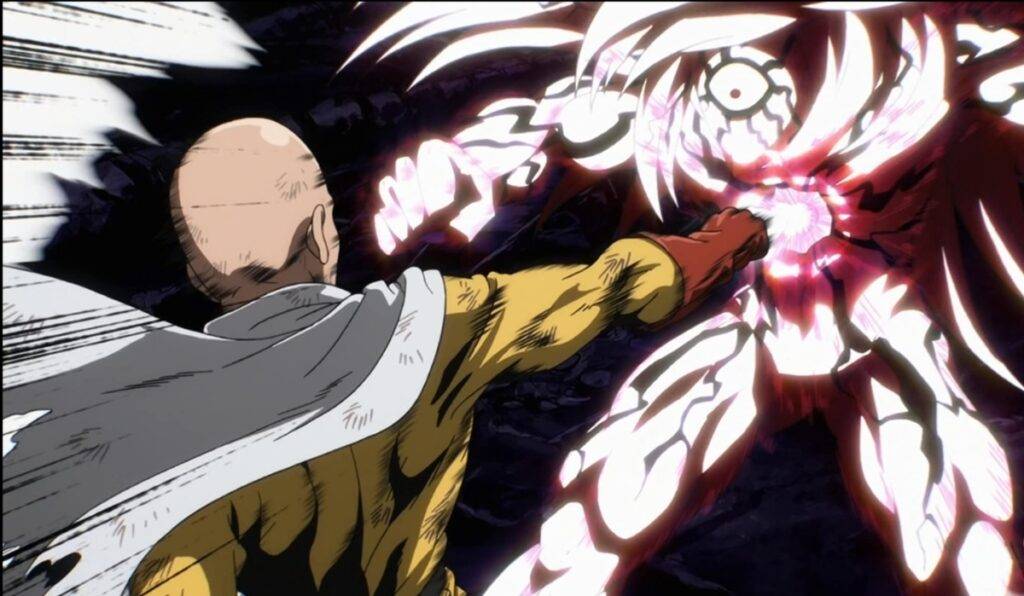 Season 1 – Episode 12
Aired Date: 12/20/2015
Episode Rating: 9.4
Lord Boros is a crazy, strong guy who travels everywhere looking for someone to challenge him. And who does he end up finding? None other than our boy Saitama, of course! So Boros shows up and starts throwing down with Saitama, and it's a pretty intense fight. These characters are bashing each other into the ground, and it seems neither will come out on top. But still, it's a pretty epic battle, and the fate of humanity is hanging in the balance. This episode is the best One Punch Man episode from season 1.
---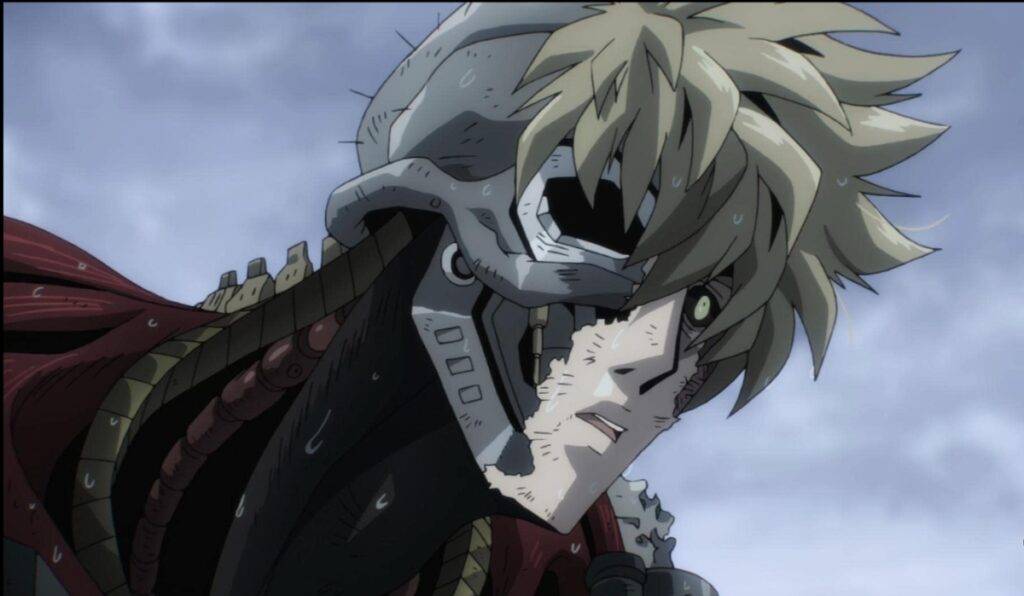 Season 1 – Episode 9
Aired Date: 11/29/2015
Episode Rating: 9.2
In this episode, the Deep Sea King is causing chaos, and he's taken out every hero who's tried to stop him so far. But Genos isn't about to back down that easily. He's gearing up for an attack, ready to take on the Deep Sea King. Geno's determination to take down the Deep Sea King makes it one of the best One Punch Man episode moments. Meanwhile, Licenseless-Rider and Saitama rush to the evacuation shelter, where the battle is still raging. They jump into the fray, ready to take on the Deep Sea King and save the day. And sure, he's taken out every hero he's come across so far, but things turn out differently with Saitama and Licenseless-Rider on the case.
---
The Dominator of the Universe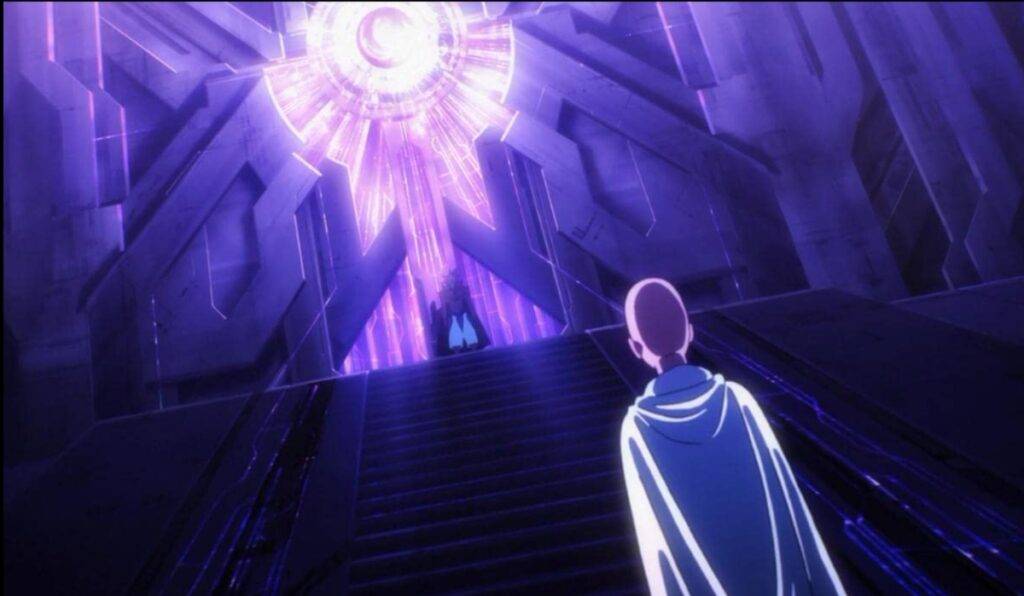 Season 1 – Episode 11
Aired Date: 12/13/2015
Episode Rating: 9.0
This episode starts with this massive spaceship that appeared above City A, and a creepy monster starts attacking the place. The S Class heroes tried their best to fight back but couldn't finish it. Saitama, who was watching from a distance, got fed up with the heroes' incompetence and decided to take matters into his own hands. He leaps up into the air and lands on the spaceship, taking out all the creepy alien crew members like it was nothing. The episodes show Saitama's true power for the first time, so it deserves to be on the best one-punch man episode list.
---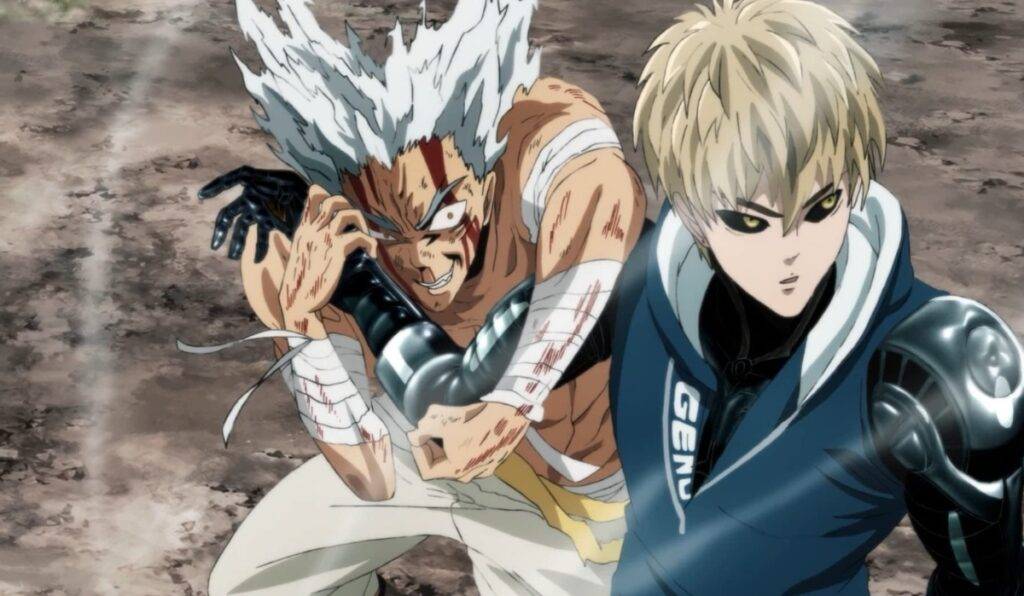 Season 2 – Episode 11
Aired Date: 6/26/2019
Episode Rating: 8.9
Garou, the hero hunter, is surrounded by multiple heroes and forced to fight despite being covered in wounds and nearing his limit. Despite his fatigue and injuries, Garou's ability to read his opponents' fighting styles is still unmatched, and he can hold his own against the heroes. This determination by Garou is loved by fans, making it one of the best One Punch Man Episodes. However, as the battle progresses, there are surprises in store for Garou. The heroes are not only powerful but also clever, using teamwork and strategy to try and gain the upper hand. Garou faces challenges he never anticipated, and he's forced to adapt his fighting style on the fly.
---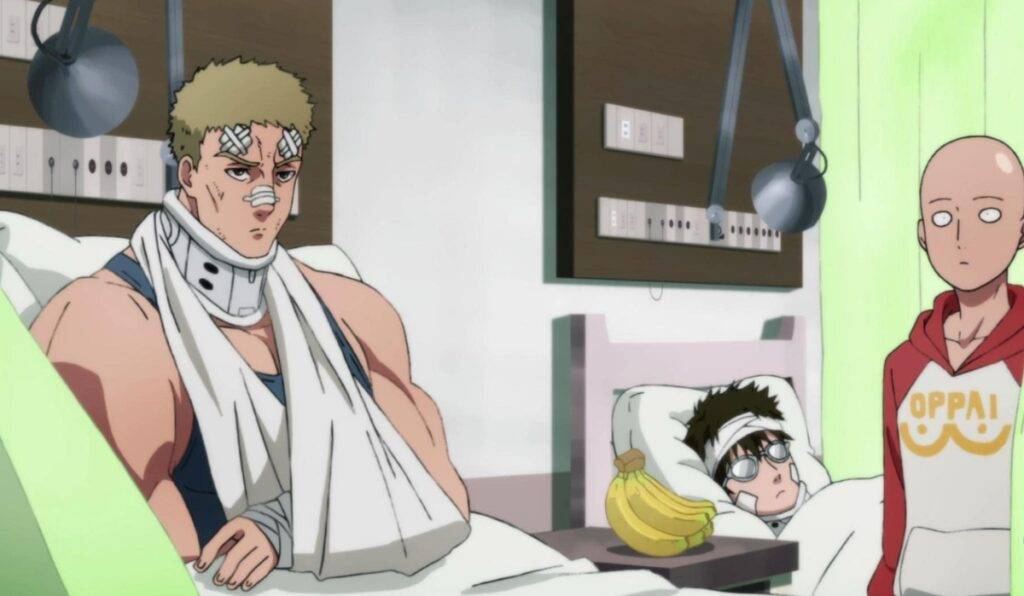 Season 2 – Episode 3
Aired Date: 4/24/2019
Episode Rating: 8.8
In this episode, Garou's on the hunt for heroes, getting increasingly excited with each one he takes down. But when he gets to take on Tank-top Master, he's positively giddy.
Tank-top Master is one of the strongest S-Class heroes, so it's no wonder Garou is itching for a fight. Meanwhile, Silverfang has had enough of Garou's criminal ways. He's shuttering his dojo and starting his hunt for his former student. He won't let Garou keep wreaking havoc and hurting innocent people. It's a showdown between three powerful fighters, and things will intensify. The showdown between these three fighters creates one of the best One Punch Man episodes.
---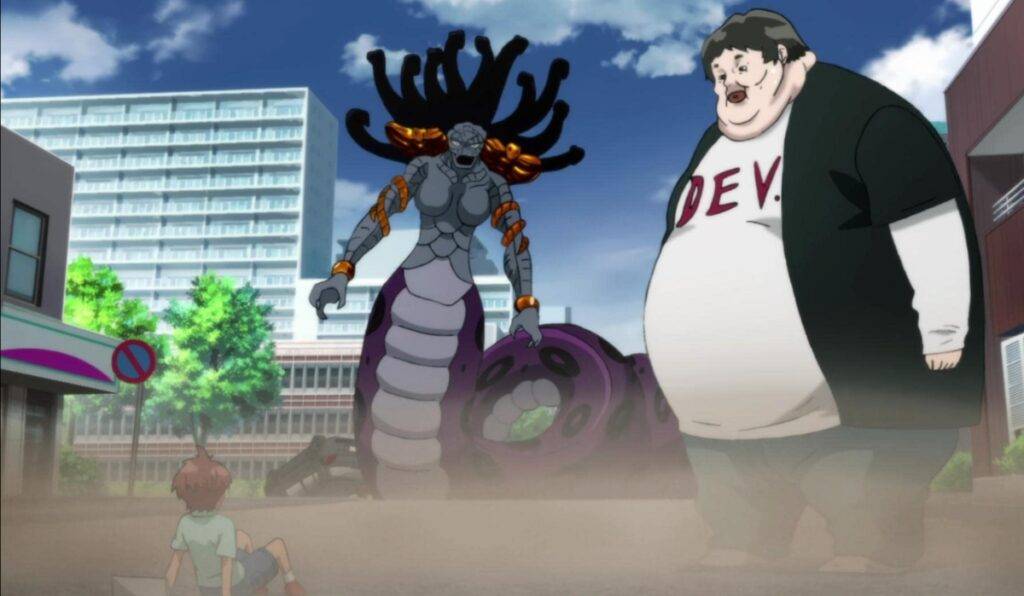 Season 2 – Episode 7
Aired Date: 5/22/2019
Episode Rating: 8.7
The Super Fight tournament is reaching its climactic final rounds, but the Class S heroes have little time to celebrate. As monster attacks escalate, the heroes are pushed to their limits, trying to fend them off. Meanwhile, Atomic Samurai, one of the most powerful superheroes in Class S, is hatching his own plan. He's gathering a team of powerful heroes to join him on his mission, hoping they can turn the tide of the battle together. As the tournament heads towards its conclusion, tensions and the stakes are even higher. Thanks to all these build-ups, this episode is one of the best One Punch Man episodes.
---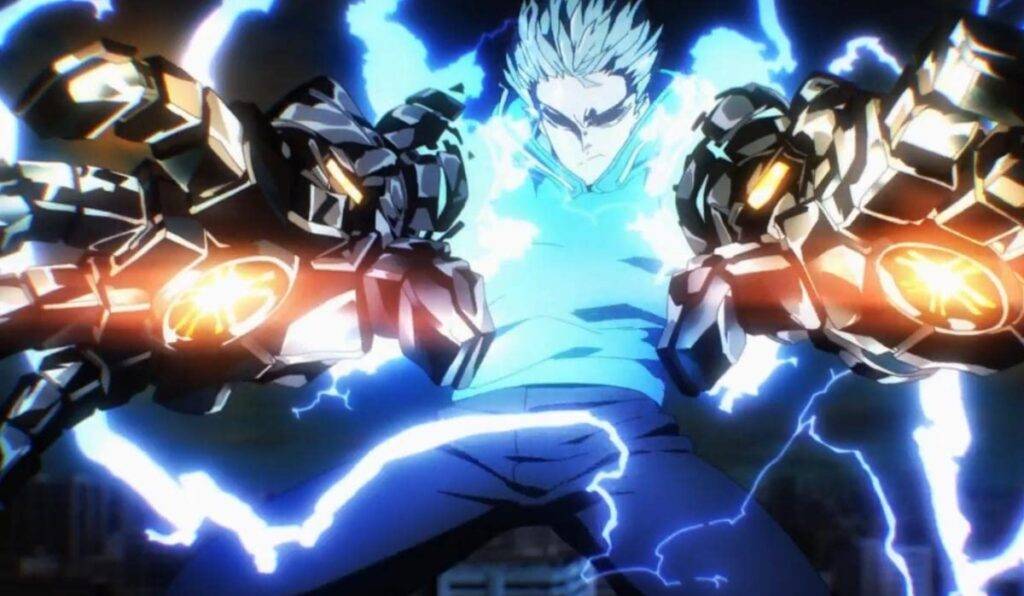 Season 1 – Episode 7
Aired Date: 11/15/2015
Episode Rating: 8.7
Panic spreads throughout the Hero Association as an enormous meteor hurtles toward City Z. The organization immediately calls upon its S-Class heroes to take action, but even their combined efforts prove to be in vain against the unstoppable force of the meteor. Genos refuses to give up and launches toward the meteor with incredible speed and power, determined to stop it no matter the cost. He unleashes all his weapons and abilities, pushing himself to the brink of his limits and beyond. The meteor is too massive and powerful for even Genos to handle alone. But Genos emerges victorious but at a high cost. His body is battered and broken, but he can deflect the meteor's trajectory, saving the city and its people. 'The Ultimate Disciple' is a title that perfectly suits Genos, which makes it one of the best One Punch Man episodes.
---
The Wiping of the Disciple's Butt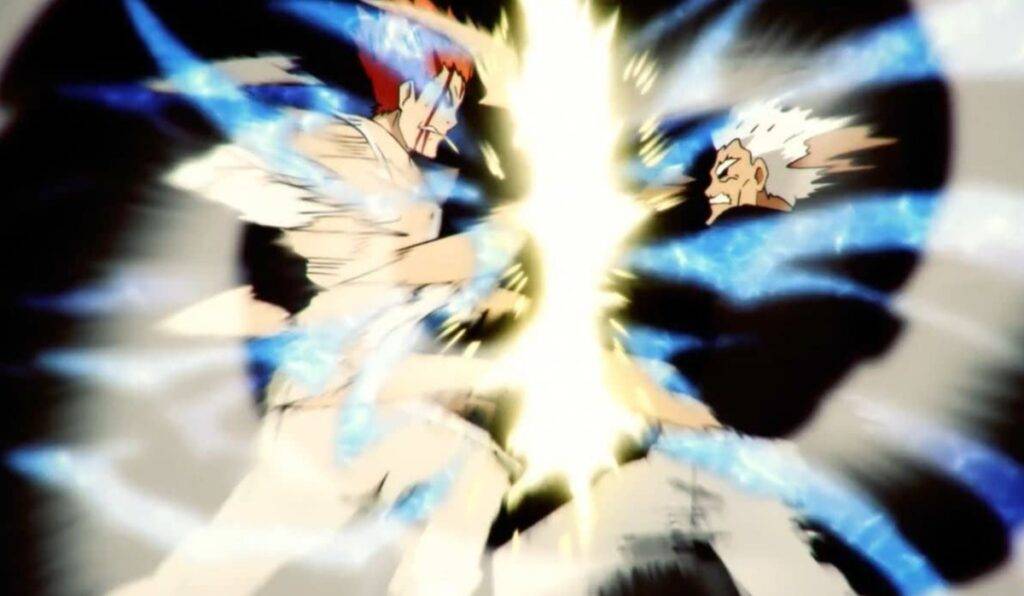 Season 2: Episode 12
Aired Date: 7/3/2019
Episode Rating: 8.6
Silverfang and Bomb finally catch up with Garou while he's in the middle of duking it out with Genos. Things get heated real quick as Garou and Genos start throwing down, and then suddenly Silverfang and Bomb are in there, too, just wailing at everybody.
But it doesn't stop there. More and more fighters start to show up, and it's like this massive free-for-all where nobody knows who will come out on top. And the whole time, the tension builds until you're on the edge of your seat, wondering what will happen next.
---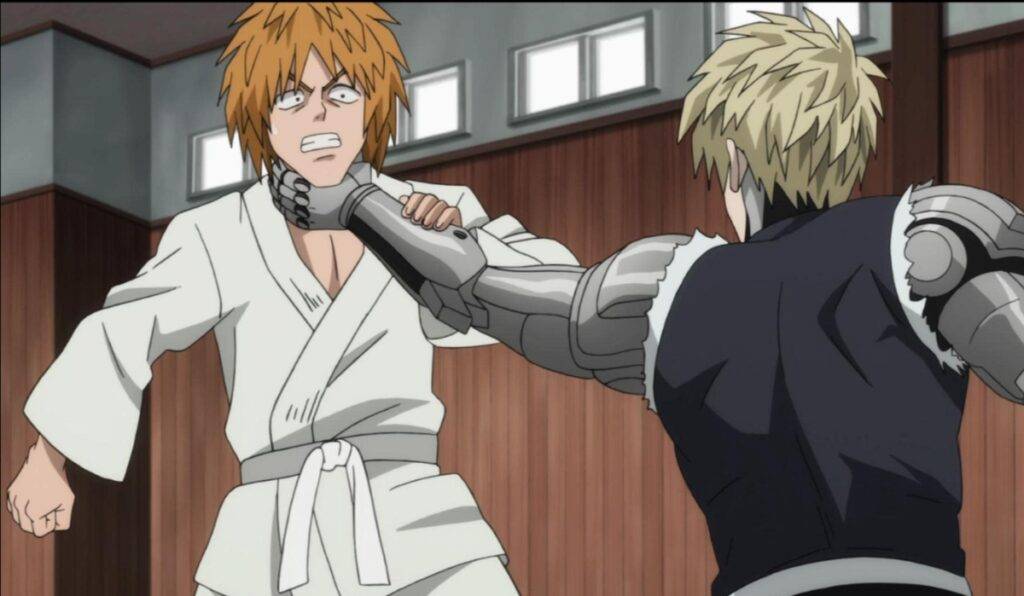 Season 1 – Episode 10
Aired Date: 12/6/2015
Episode rating: 8.6
Saitama gets invited to this emergency meeting of Class S heroes, and it turns out that a seer has predicted some danger coming to Earth. It could happen anytime in the next six months, so the heroes are all on high alert. As the meeting progressed, they heard the sound of explosions. They're flying blind, trying to stop whatever's causing all this destruction. It's a pretty intense situation, all happening so suddenly. But the Class S heroes are some of the strongest fighters, and they're not about to let the Earth go down without a fight.
---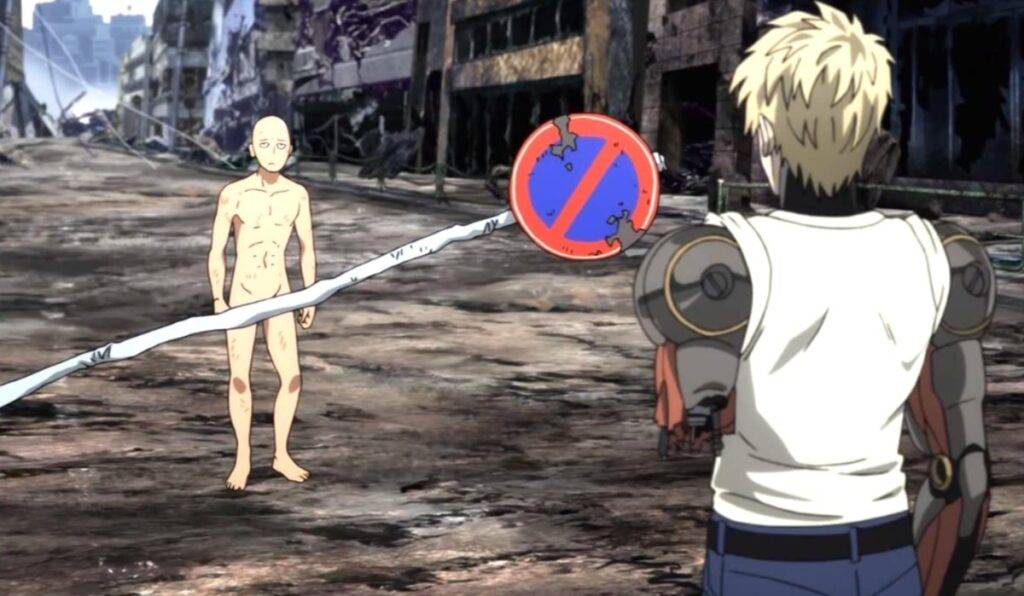 Season 1 – Episode 2
Aired Date: 10/11/2015
Episode Rating: 8.6
There's trouble brewing in City Z! A monster created by the mysterious organization, The House of Evolution, is on its way, and it's up to the heroes to stop it. Genos, a young and powerful cyborg, the monster is tough, but Genos is determined. He uses all of his cyborg powers to defeat it, but nothing can stop this beast. Just when all seems lost, Saitama shows up to lend a hand. With one punch, Saitama takes down the monster and saves the day. Genos is baffled by the sheer power of Saitama and wishes to be as strong as him. This is one of the best One Punch Man episodes since it matches the show's name.
---
Also Read: