One piece is undoubtedly one of the most famous anime, and even more famous are its characters. The series has been running for over 20 years; along the way, we are introduced to 1000s of characters, each playing their own role, big or small. Most popular One Piece characters have a significant role in the story and leave a mark on the viewers. Due to the vast range of characters, there are many fan-favorite characters, from the likes of our captain Luffy and his companions Zoro and Sanji to antagonists like Kaido and  Whitebeard. 
We've compiled a list of the 20 most popular One Piece Characters to commemorate all these amazing characters.
Spoiler Alert: Warning! There are major spoilers for the characters, so readers must be careful.
---
These are the most popular One Piece Characters
---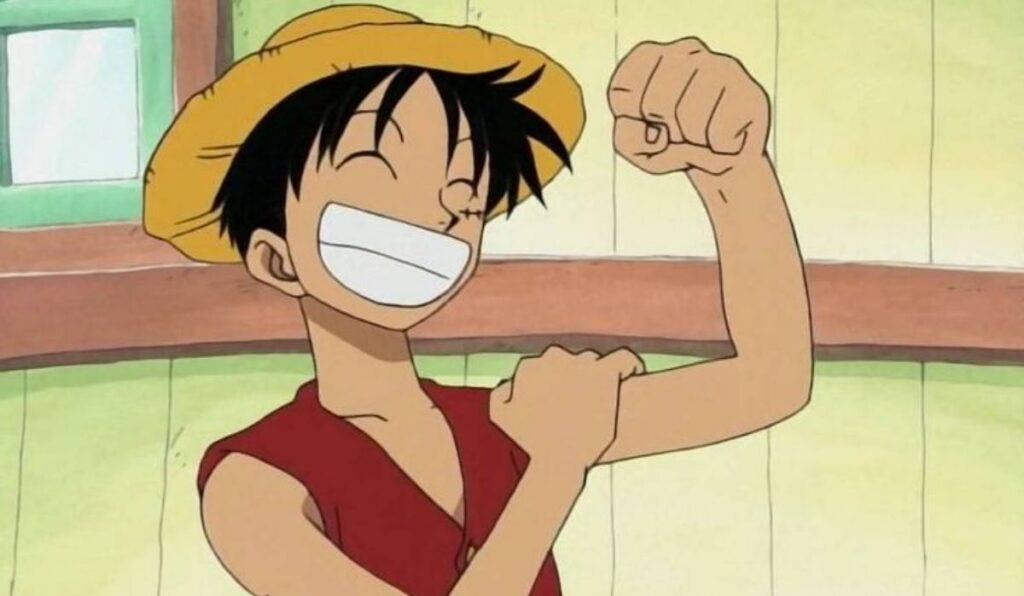 It's obvious! Everyone knows that Monkey D. Luffy is hands down the most popular One Piece character. He ate a Gomu Gomu No Mi Devil Fruit and wants to find One Piece and become the Pirate King. He's not exactly a genius, but he's super loyal to his crew and will do anything to protect them or even random people he likes. Like, he went up against the World Government and saved Fishman Island from chaos. Oh, and he also tried to save his brother Ace from getting executed. Even though he's a pirate, everyone thinks he's a total legend 'cause he's done so much heroic stuff.
---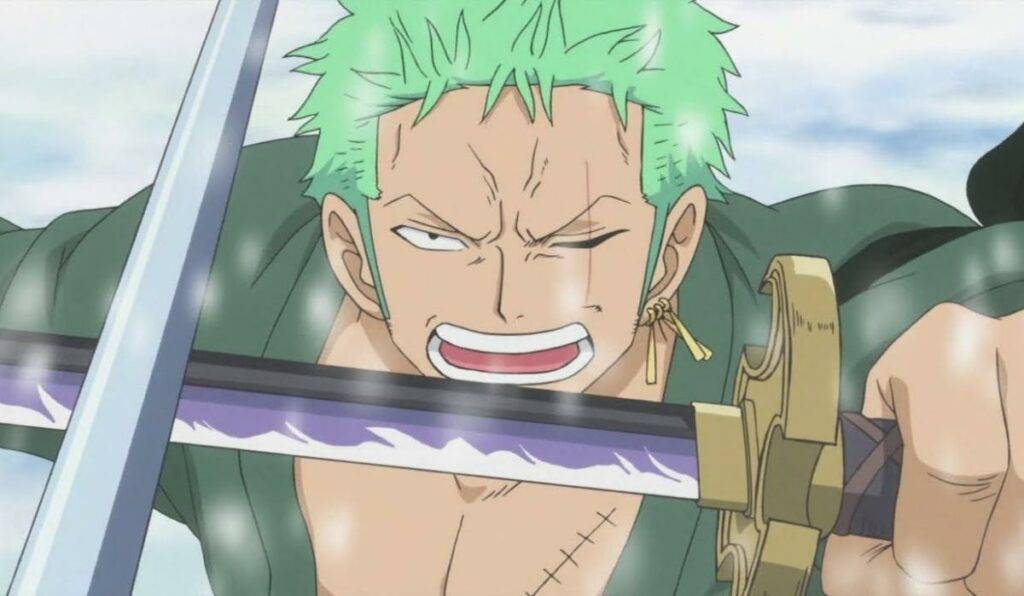 Zoro's dedication to his craft is unmatched, as he spends much of his time training and perfecting his skills as a swordsman. He also mentors the crew, often providing guidance and support to his fellow crewmates. Despite his gruff exterior, Zoro has a deep sense of honor and compassion, and he often puts his own life on the line to protect his friends and allies. His unwavering loyalty and fierce determination make him an indispensable member of the Straw Hat crew.
According to the Author of One Piece, "On Luffy's command, Zoro will even kill a fellow Straw Hat member." The Straw Hat Crew Started with Zoro, so it's obvious he is one of the most popular One Piece characters.
---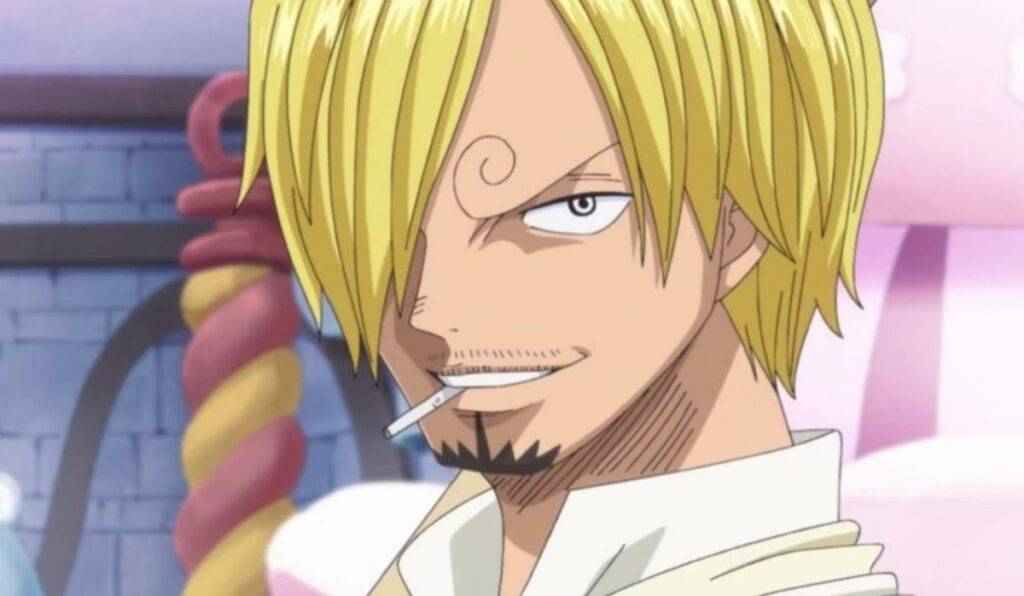 Sanji is the cook of the Straw Hat crew, and it's no surprise that Luffy would only want the best cook on his team. Along with Luffy and Zoro, the three of them are known as the "Monster Trio" among One piece fans. Sanji considers himself a ladies' man, although that's debatable. But there's no doubt that he's an excellent chef.
Sanji loves food and a certain uniformity that comes across in his cooking. He's often seen smoking like a chimney, and his hands are stained from preparing meals for his crew members. With Sanji aboard, you can be sure you'll never go hungry. Hence he's third on this list of most popular One Piece Characters.
---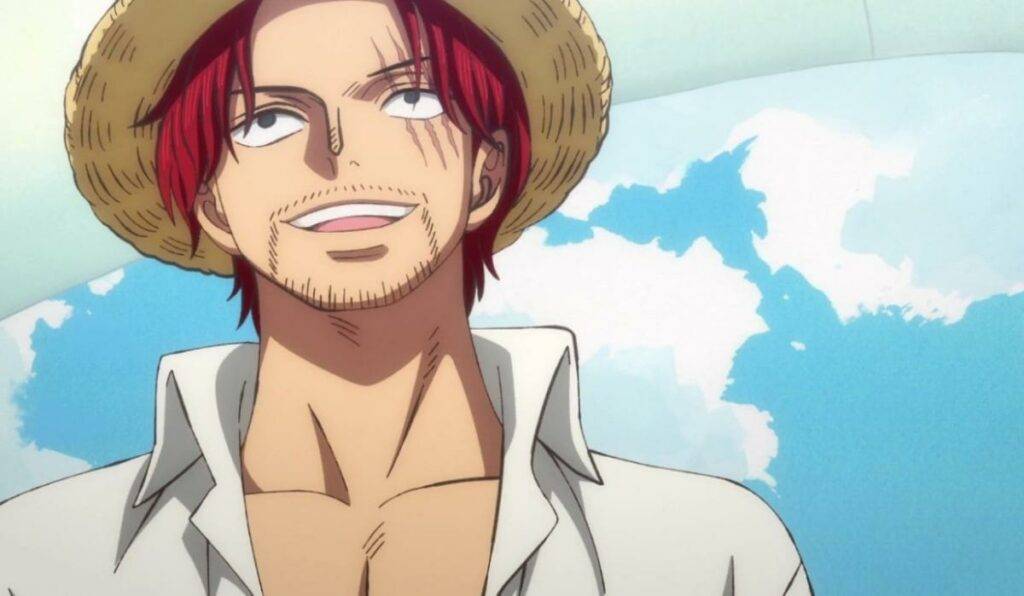 Despite his minimal Screen time, every time he appears in anime or manga, fans go crazy. Shanks is a pretty mysterious character, but we know he's a total badass. He was on the same level as the other top pirates, even when he was a kid sailing with the Roger Pirates. He's also had a bunch of duels with Mihawk, and despite losing his arm, he's still considered one of the strongest pirates in One Piece.
He's even gone up against heavyweights like Akainu and Whitebeard. We haven't seen him really show off his full strength yet, but with One Piece coming to an end soon, we'll probably see some crazy stuff from him soon.
---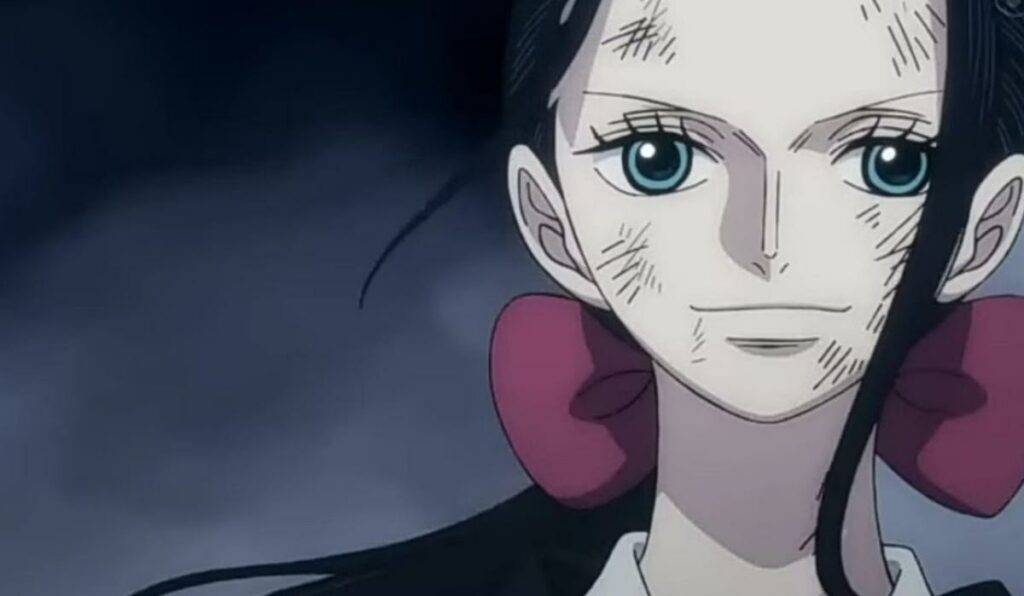 Nico Robin has had a really tough life. She went through a lot of trauma after her mother and known people were killed during a buster call. She was labeled a criminal and spent 20 years running away from the government, making her a hated person wherever she went. Despite all this, she's grateful for any work she can get.
At one point, Robin even became an antagonist while working for the villain Crocodile. But eventually, she found a home with Luffy and his crew. They finally accepted her for who she was and gave her the sense of belonging she had always craved. Eventually, Robin became Straw Hat's biggest weapon thanks to her knowledge about the void century and the poneglpyhs.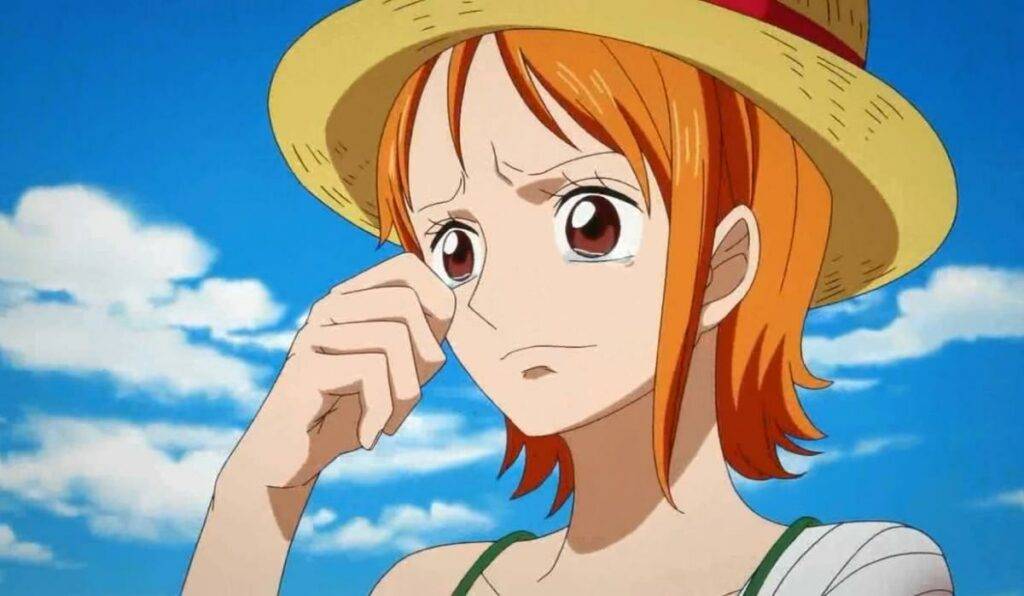 Nami, also known as a cat Burglar, is the Navigator of the Straw Hat Pirates. During her introduction, it was unclear whose side she was on for a while. Her loyalty seemed to lie with whoever had the biggest stash of treasure to steal. However, we later learned that her lucrative dealings were all to amass a fortune to buy her home's freedom from a vicious collective of fish men.
After Luffy helped Nami regain her freedom, she joined the Straw Hat crew as their navigator. While Nami still has a weakness for shiny things, she's also quite handy in a fight and isn't afraid to use her feminine ways to get what she wants. Nami is a fan favorite and one of the most popular One Piece characters since she is a member of Straw Hat pirates.
---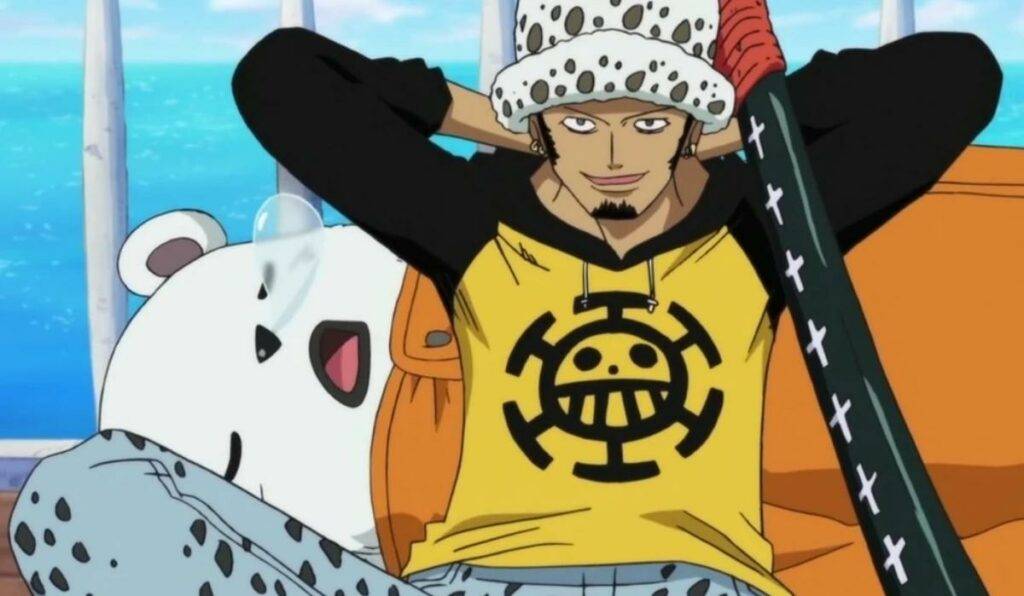 Trafalgar Law is a popular member of the worst generation of pirates, known as the surgeon of death for his medical skills and his willingness to kill. After initially being a mysterious and calculating figure, Law becomes an ally to Luffy and saves his life. He really shines during the battles against the sadistic Doflamingo, managing to avenge his friend Corazon. Law's tragic backstory makes him a compelling character, and his skills in battle make him a certified badass.
His Ope Ope No Mi devil fruit is a very rare devil fruit that can bring someone back to life from death. Due to that, he's always on the top of the hitlist of the world government and scouted by Devil Fruit hunters like Blackbeard. All these qualities put him the 7th place on the list of most popular One Piece characters.
---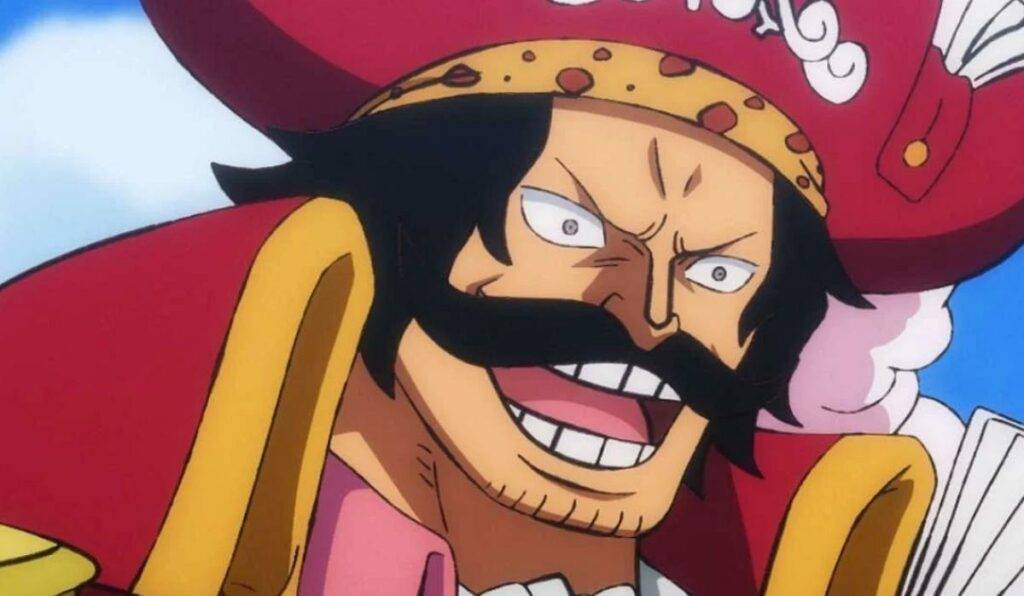 Gold Roger was more than just a famous pirate; he was the King of Pirates and the one who reached One Piece. He was crazy-powerful and could take down almost anyone. He even sent Odin flying with just one hand and fought Whitebeard for three whole days, causing some serious destruction. But the most impressive thing about him was that he accomplished some of his greatest feats while he was on the brink of death. Even though he's gone, he's still a major influence on all the other pirates out there.
This shows the influence of Roger, making him a fan favorite and one of the most popular One Piece characters.
---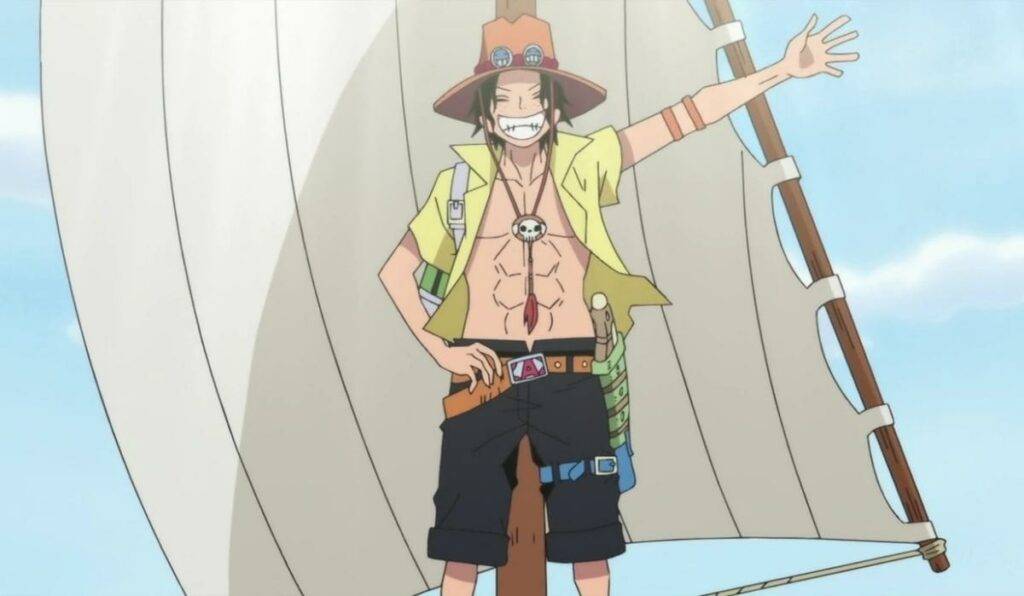 Portgas D. Ace was the adoptive brother of Luffy and the biological son of Pirate King Gol D. Roger. He initially wanted to make a name for himself as a pirate, but his heritage cursed him. He eventually found a place as a member of Whitebeard's crew, but tragedy struck after he was defeated by Blackbeard and captured by the World Government.
Ace was sentenced to execution, but despite a massive rescue attempt, he met his end, saving his little brother's life from the villainous Akainu. Ace's heartbreaking goodbye to Luffy and the fact that he died with a smile on his face still have fans choking up.
---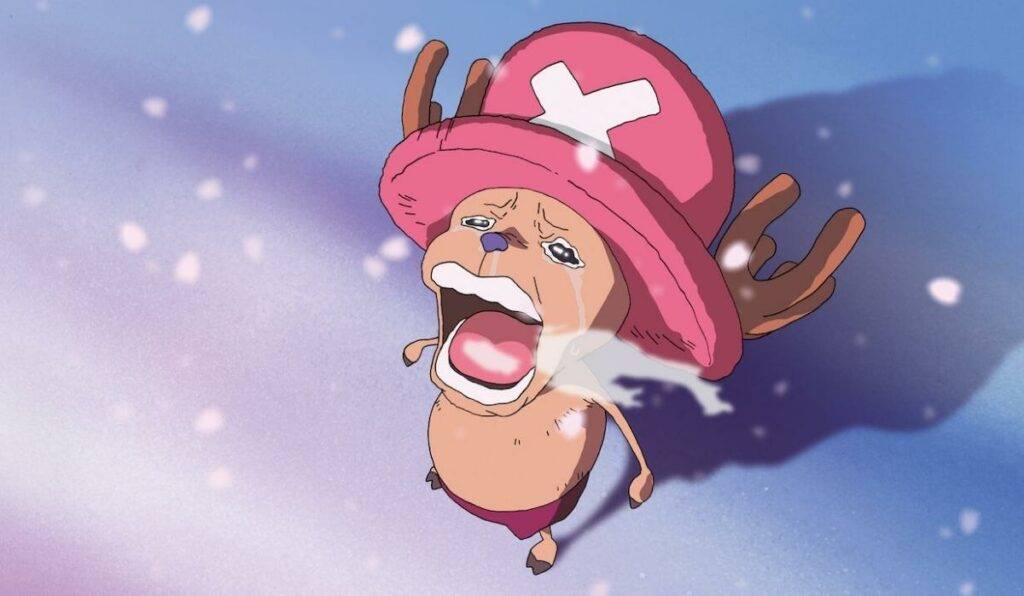 Have you heard of Tony Tony Chopper from One Piece? He's a reindeer who's also part human, but don't judge him by his cute appearance! He's not just a great doctor but can also kick enemies in a fight. After his home is freed from the bad guys by the Lúthien Company, Chopper joins their crew and shows everyone how brave he is. Just don't make him angry because he can get pretty fierce! If not the best, Chopper is surely the most lovable and cute Straw Hat member. Since Chopper is a Straw Hat member, it's obvious he's one of the most popular one-piece characters.
---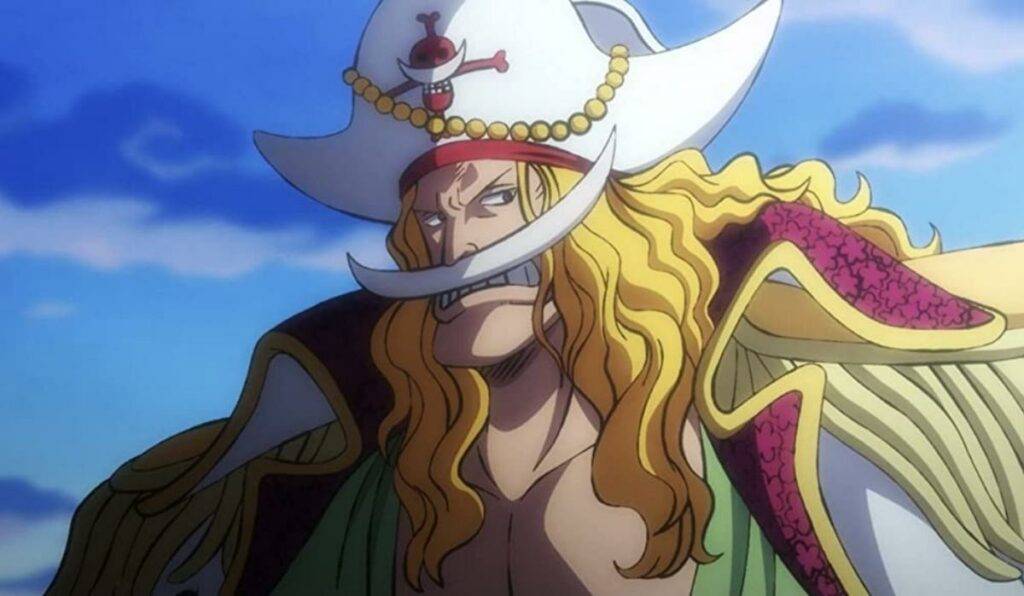 At number 11 on the most popular One Piece characters list, we have Whitebeard, also known as Edward Newgate. He was one of the strongest men alive, and his Devil fruit earthquake powers were so strong that they could move entire islands. He was the rival of the Pirate King, and even in his sick and injured state, his last stand at Marineford was legendary. He fought against all three admirals and battled on despite getting multiple wounds and massive holes in his body. In the end, he died standing like the absolute legend he was.
---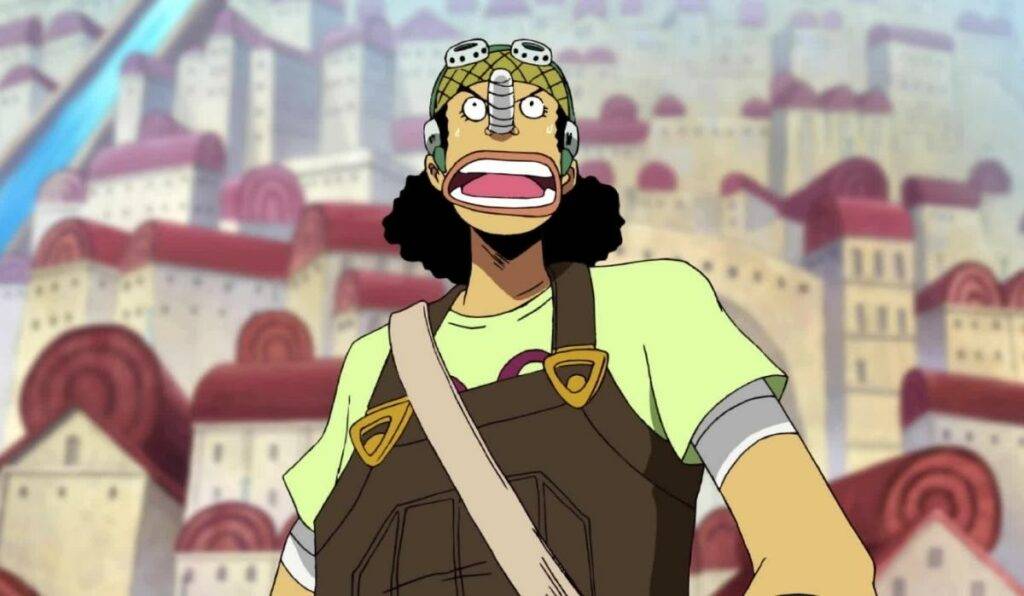 Ussop started out as a coward and a pathological liar. Despite his flaws, he had a good heart deep down. Throughout the series, Ussop has evolved in many ways. He went from being the cowardly leader of the Bengie Pirates to becoming the heroic sniper known as "Soge King." However, he eventually returned to being a slightly less cowardly version of himself.
After the time skips, when the Straw Hats took several years to train before entering the New World, Ussop continued his trend of character development. His transformation during this period was the most dramatic, which resulted in him becoming the king of Snipers.
---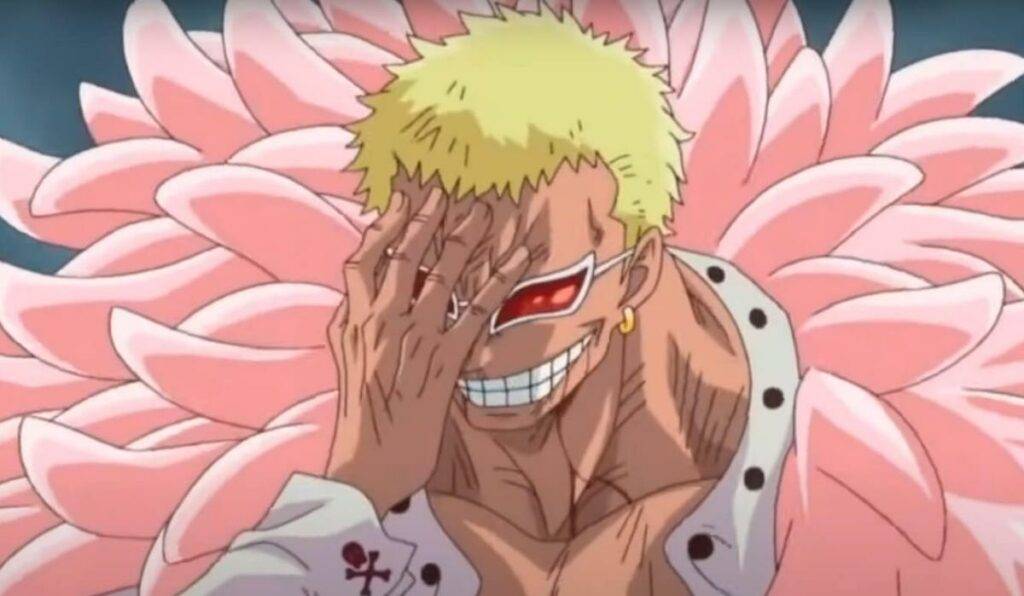 Doflamingo is a major villain in the One Piece anime and manga series. He is known for his cunning, ruthlessness, and ability to control people like puppets using his devil fruit powers. Formerly a member of the Celestial Dragons, Doflamingo became a powerful pirate after being deprived of that life.
He was the leader of the Donquixote Pirates and controlled the island of Dressrosa with an iron grip. In order to become the Pirate King, Doflamingo sought to obtain the ancient weapon Pluton. Although he is a villain, Doflamingo is a fascinating character with a tragic past and plays an important role in the series' development. All in all, this makes him one of the most popular One Piece Characters.
---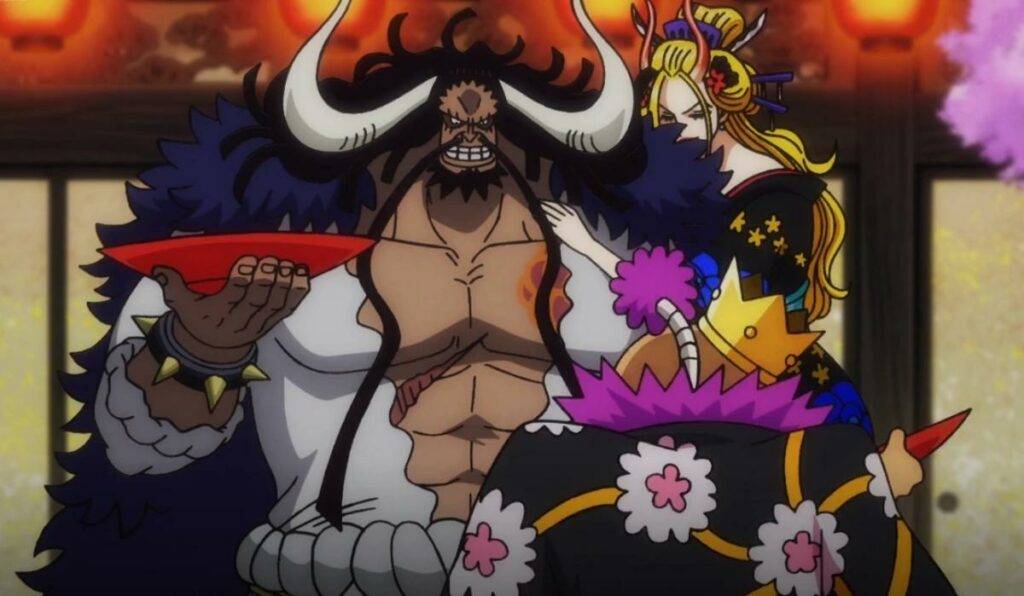 Kaido is a total beast! They say he's the strongest creature in the world, and even though that might not be true anymore(After the events in Manga), he's still insanely tough. He can survive crazy stuff like falling from the sky and taking hits from top-tier pirates. Plus, when he transforms into his dragon form, he can demolish whole castles with his breath and lift whole islands with his flame clouds.
Luffy tried to fight him three times and got wrecked the first time with just one hit! And get this: when Kaido gets drunk, he gets even stronger! I mean, he can swim in' lava, so you know not to mess with him. His battle with Luffy is Spectacular and well-received by fans, making him one of the most popular One Piece Characters.
---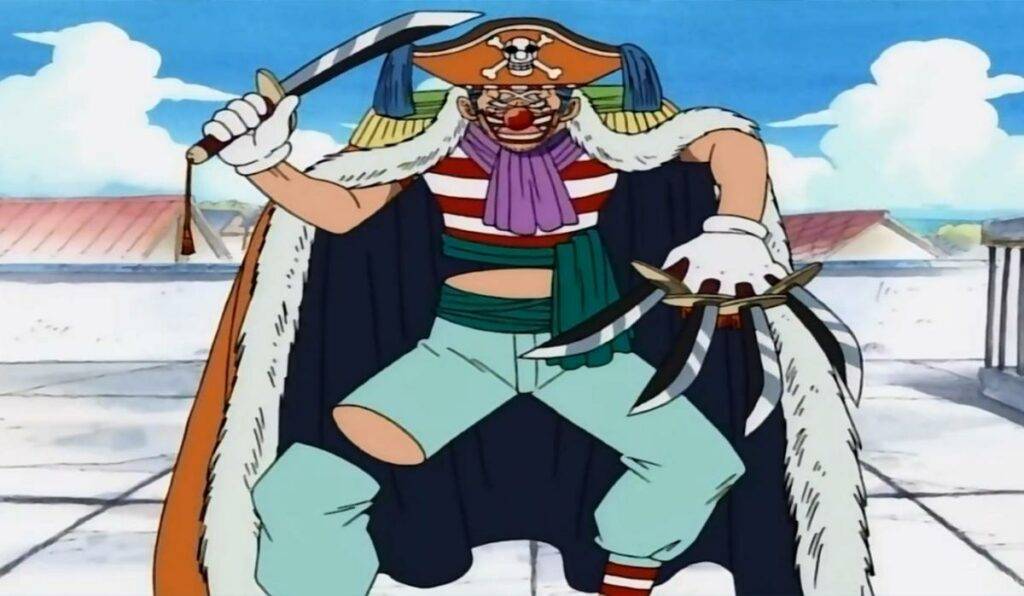 Every One Piece Watcher knows Buggy cause he's the first villain with a devil fruit that Luffy faced. He's one of Luffy's enemies who keeps returning unexpectedly. Interestingly, Buggy was actually a former member of Gol D. Roger's crew and an old friend of Shanks.
At first, Buggy posed a bit of a threat to Luffy during their first encounter. However, it soon became clear that Buggy had some weaknesses. But after teaming up with Luffy, Buggy's reputation has grown even stronger. In fact, he even became one of the Seven Warlords of the Sea, and later he managed to take the vacant post of Emperor after Luffy defeated Kaido. Thanks to all this craziness, he's a fan favorite and one of the most popular characters in one piece.
---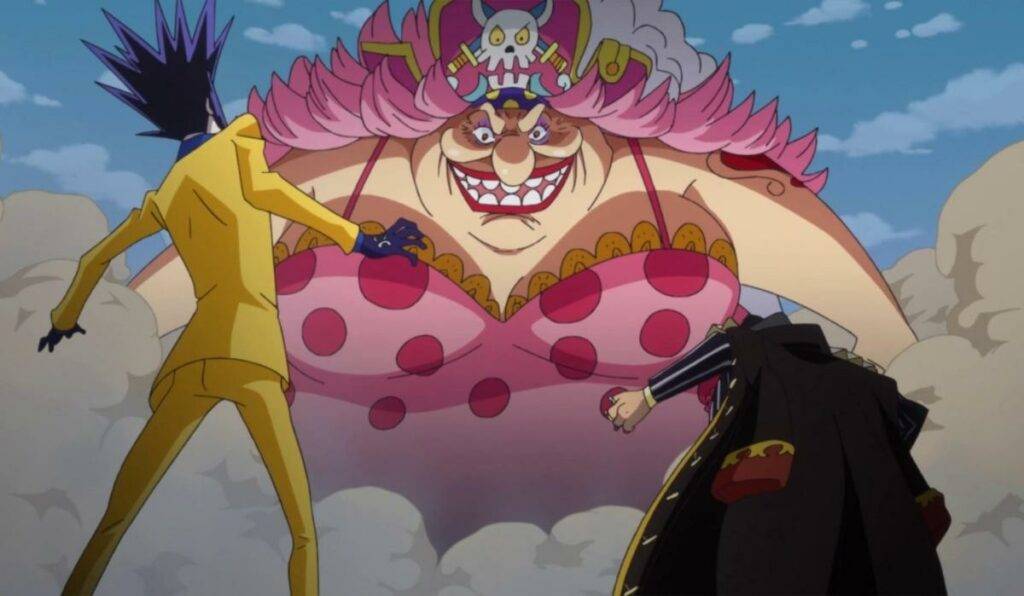 At number 16, we have Charlotte Linlin, also known as Big Mom. She used to be part of the Four Emperors, and despite being a massive and imposing figure, she acts like a spoiled child, making her all the more unpredictable and frightening. Her ability centers around souls; she can extract them from people and even give life and intelligence to non-living things and animals, including controlling living fire and lightning. Big Mom can also use her own lifespan to heal herself, which also increases her already immense size. She has impressive physical strength, having been able to hold her own against Kaido, although Kid and Law eventually defeated her.
---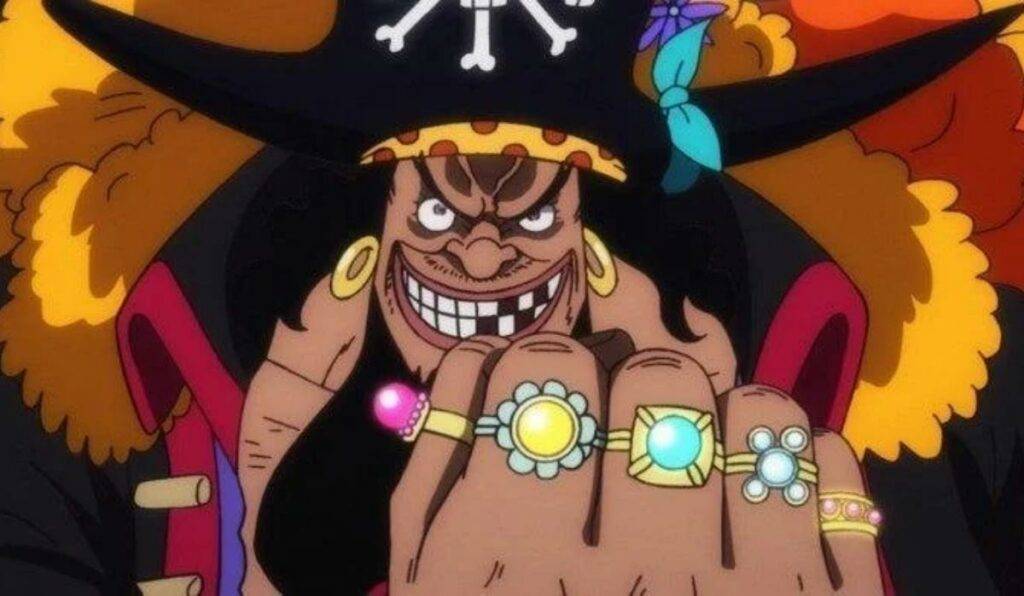 At number 17 on the most popular One Piece Characters list, we have Blackbeard. If we were ranking solely on raw power, Marshall D. Teach or Blackbeard might be higher on this list. He's the only person known to have the powers of two Devil Fruits after killing Whitebeard and taking his power of quakes in addition to his own power of darkness. Blackbeard can even temporarily negate other Devil Fruit powers using his own.
He is also overconfident, which can be a huge weakness. Nevertheless, Blackbeard remains one of the Four Emperors for a reason, and many speculate he will be Luffy's final pirate rival. After all, there's the three skulls theory to consider.
---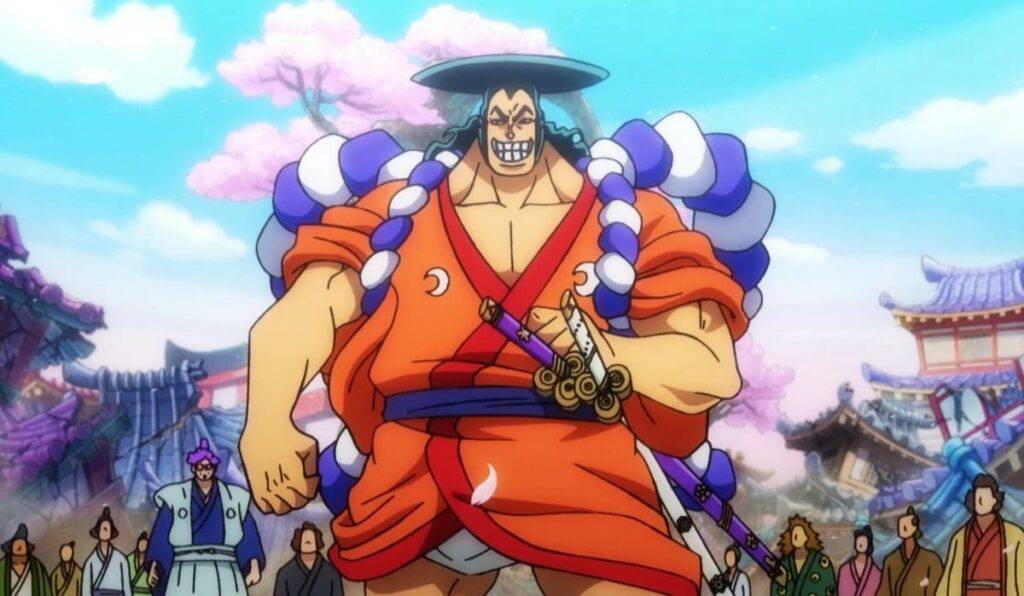 Kozuki Oden was a straight-up beast! He went from being a samurai to a pirate after leaving his country Wano and joined the Pirate King's crew. Even as a kid, he was knocking out bears and stuff. He even had the guts to go up against Whitebeard and Kaido and almost took them out. This guy's pain tolerance was insane, and he held onto a chain behind Whitebeard's ship for three whole days! But the craziest thing was when he survived being boiled alive for a whole hour and saved his Nakamas and companions. His death was justified and showcased beautifully, making him one of the most popular One Piece Characters.
---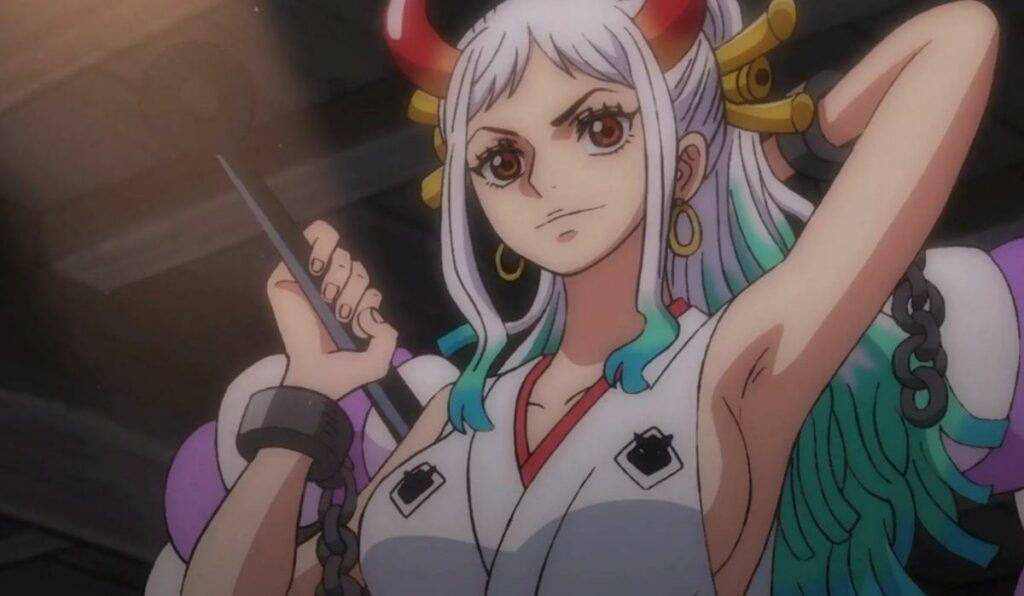 Yamato is the offspring of Kaido, who is a big shot among the Four Emperors. Yamato is pretty badass and has some awesome fighting skills. She played an important role in helping the Straw Hats Pirates during their attack on Onigashima and has gained much popularity among fans. There are strong indications that Yamato will soon join the Straw Hat Pirates as a member. They're also really loyal to their friend and ally, Monkey D. Luffy, which is pretty admirable. Interestingly, Yamato is a big fan of the legendary pirate Portgas D. Ace and even inherited his devil fruit powers. Overall, Yamato is a pretty unique and intriguing character in the One Piece universe, and it's always exciting to see what they'll do next!
---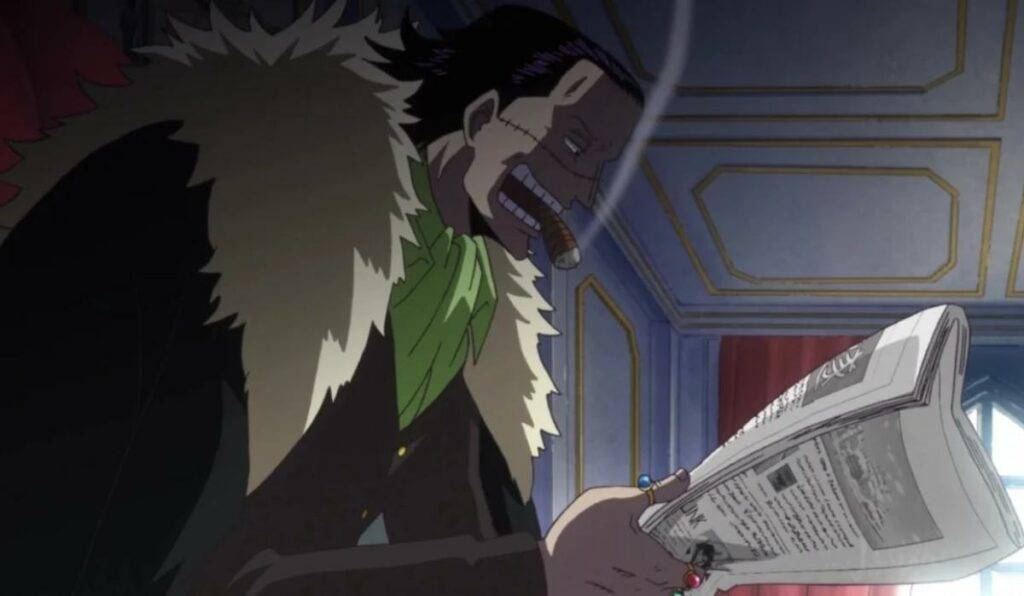 The last character on our 20 most popular One Piece character list is Crocodile. Crocodile himself looks like a total mob boss with a giant poison hook hand. And that's fitting since he was running an underground pirate gang called Baroque Works. His goal was to take over the country of Alabasta; to do that, he caused a big drought and blamed it on the king. He wanted to find an ancient weapon called Pluton that could destroy an entire island and make him king of the world.
But he's also organized and thinks ahead, often using other people to do his dirty work. He's also super proud and always looking for opportunities to gain more power. But, one thing you have gotta give him credit for is that his underlings are completely loyal to him. Like, Daz Bones would do anything for him.
---
Fun Fact: All these characters are even overwhelming to our mangaka; according to the Sandman Twitter account, a reliable informer about One Piece, "Oda often finds fan-made websites useful in keeping track of all the manga's little details."
---
Also Read: