Like most other media, anime also have expanded into every genre. Many anime genres are completely fictional, but romance can be somewhat relatable to viewers. From shipping two characters to eagerly waiting for the confession, fans put their heart into it while watching such animes.
Most romance animes are short and simple, so they are perfect for binge-watching. That's why romance animes are always in high demand. The best romance animes always keep you invested in their characters and stories. So, If you're a fan of romance animes, these are the best romantic anime series you must not miss out on.
These are the Best Romantic Anime Series that you should try
---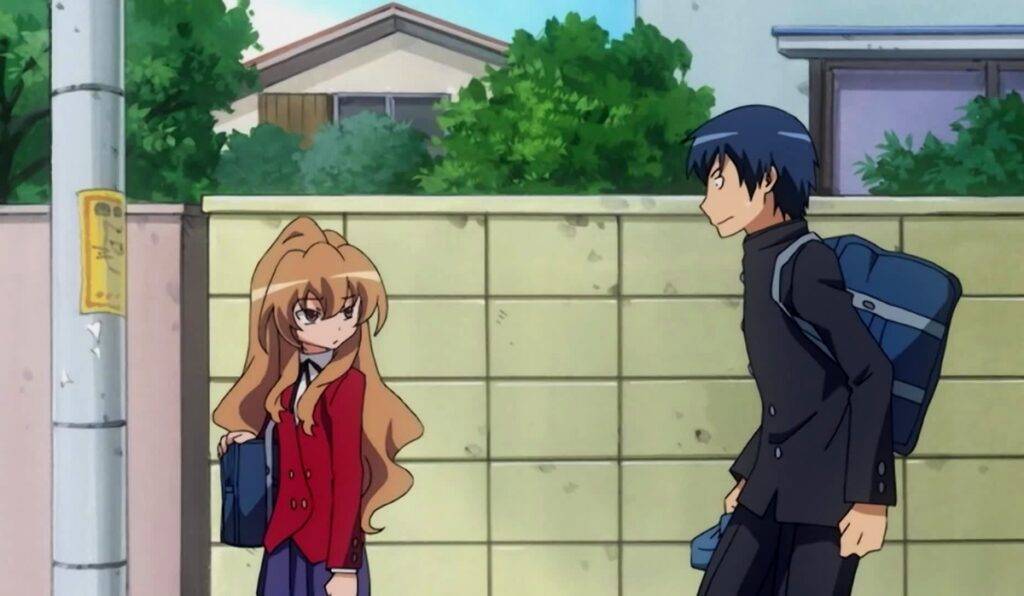 At first glance, Ryuji, the MC of Toradora, seems generic, and Taiga, the other MC, doesn't seem like someone relatable. But, the anime has stored some of the best romance stories in anime.
The main goal of the characters is to capture the attention of their respective love interests. Unlike many other anime, "Toradora!" doesn't focus on making the characters overly attractive or cool. Taiga isn't designed to be waifu material, and Ryuji isn't portrayed as a cool guy who effortlessly wins the girl. However, as the story progresses, these characters gain depth, and the situations they encounter make us empathize with them and understand why they would make a great couple. If someone has Toradora on their best romantic anime series list, then their anime taste is great.
---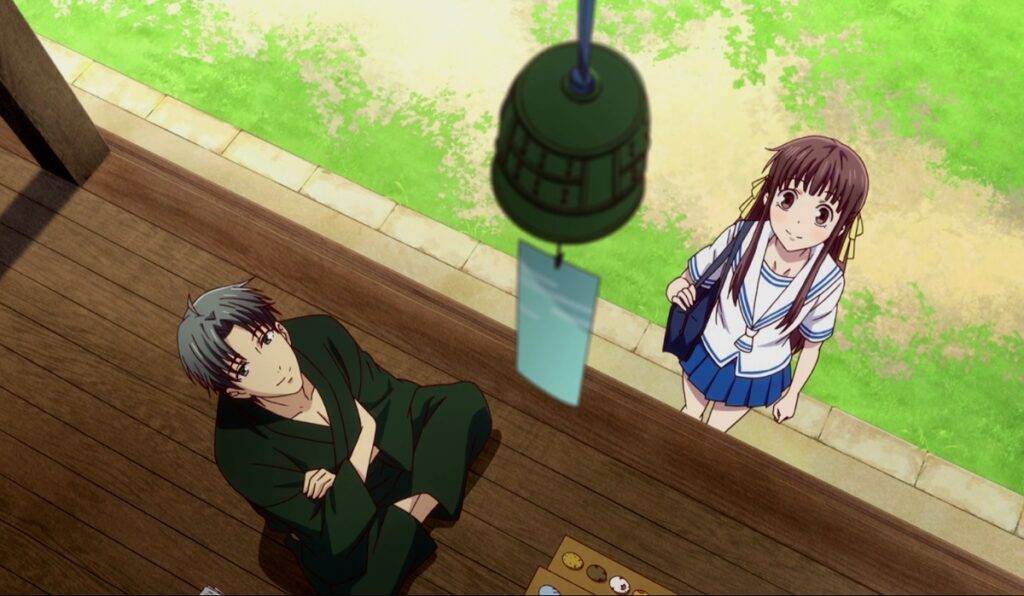 No of episodes: S1- 25Eps, S2- 25Eps, S3- 13Eps
"Fruits Basket" is a wonderful and heartfelt romance anime known for its emotional depth and captivating drama. The story follows Tohru Honda, a high school girl who discovers the existence of the Soma family, who can transform into animals representing the Chinese zodiac. As she becomes acquainted with the Soma family, she forms close bonds with Yuki and Kyo, two boys her age.
While it may not feature the intense action found in some anime, it evokes a different kind of tension that makes you wholeheartedly root for the characters. Whether you're looking for a cute and romantic love story, emotional character development, or any other elements typically found in romance anime, "Fruits Basket" delivers on all fronts.
---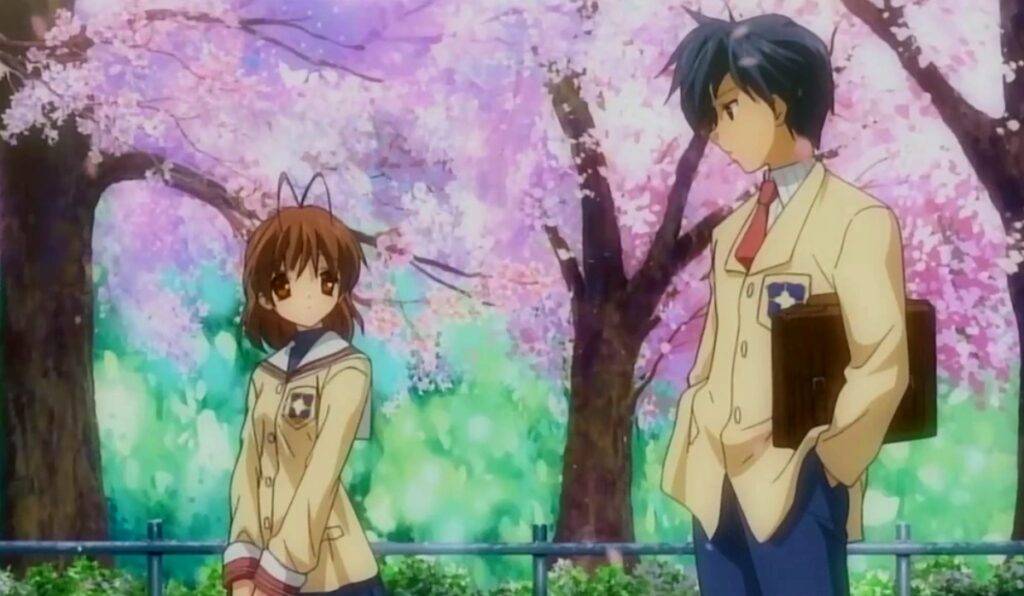 No of episodes: Clannad- 23eps, Clannad: After story- 24eps
"Clannad" itself is not sad. However, "Clannad: After Story" is where the sadness kicks in. But let's be honest, pretending "After Story" never happened is impossible because as soon as you finish the first season, you feel this strong urge to discover what happens to the characters next.
In the story of "Clannad," we follow Tomoya Okazaki, a high school student who has experienced the loss of his mother. However, everything changes when he encounters Nagisa, a girl repeating a year due to a prolonged illness. It's the kind of anime that breaks your heart so badly that you might stay depressed for weeks, crying alone and contemplating ways to take revenge on the creators. With the mix of romance and 'tragedy, Clannad surely deserves its spot on the best romantic anime series list.
---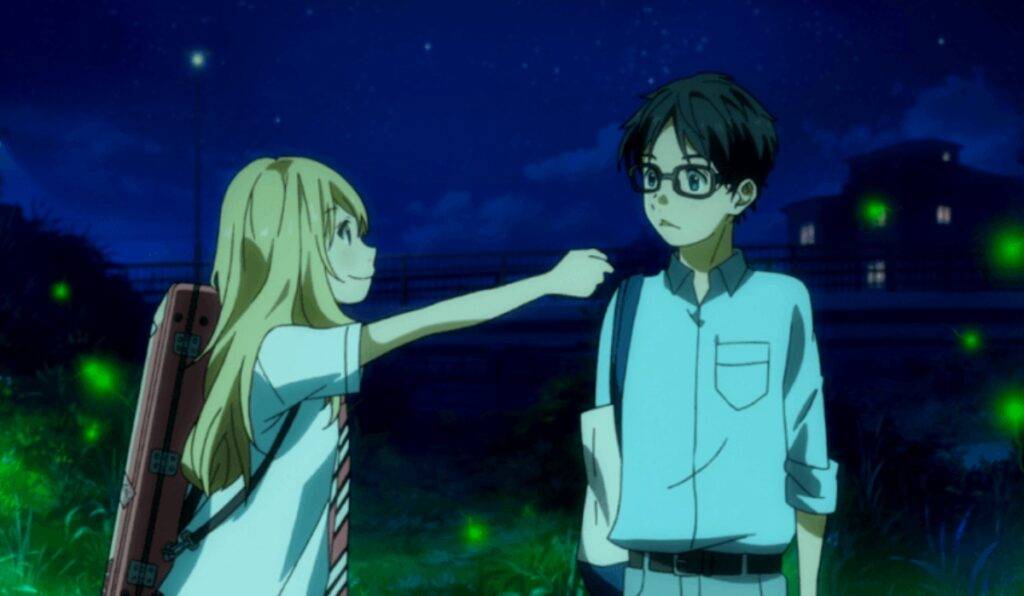 This anime has deeply resonated with me because it evokes strong emotions similar to "I Want to Eat Your Pancreas." The series revolves around Kosei, a piano prodigy who loses the ability to play the piano after his mother's passing. This aspect of the story adds depth to Kosei's emotional journey and showcases his mother's death's impact on his life and passion for music.
When "Your Lie in April" brings you to tears, it hits you intensely. This effect is achieved through careful character development, making them likable and their relationships feel genuine and captivating. When the end credits start rolling, you remember those small but meaningful moments shared between the characters, and it all becomes overwhelming, leading to more tears.
---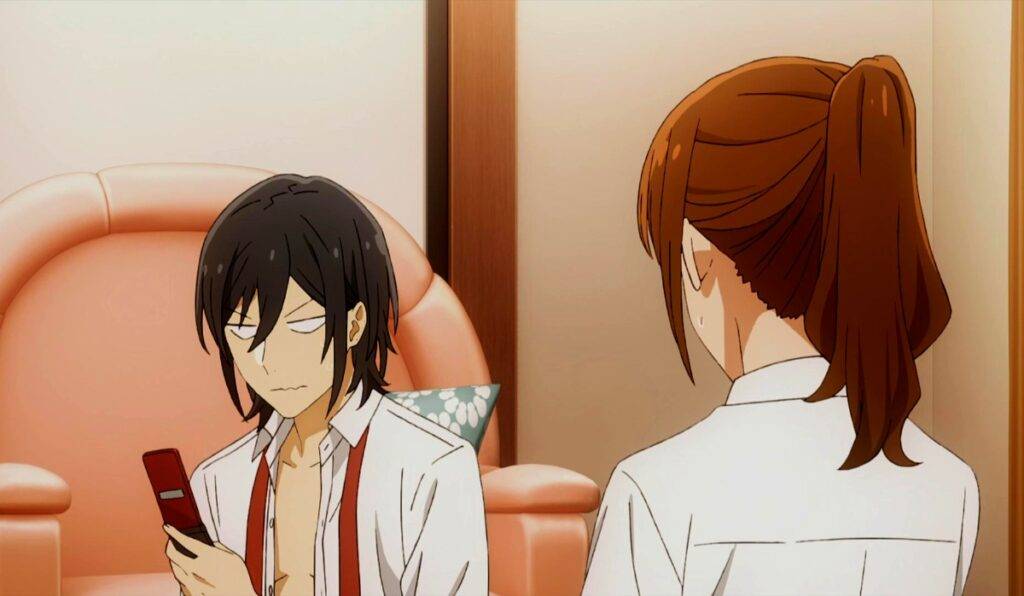 Alright, after all that sadness, let's dive into something lighthearted. Horimiya is about two people with secret personalities trying to connect and bond. The secret personalities serve as a catalyst to start the relationship.
This romance anime is all about simplicity. Instead of dragging out the confession for an entire season like some others do, our genius main character confesses while the girl early on. And later on, he says it again. This leaves the girl confused, but she realizes that instead of prolonging things with unnecessary problems and social differences, she should admit her feelings immediately. It's simple, mature, and easily ranks in the best romantic anime series list.
---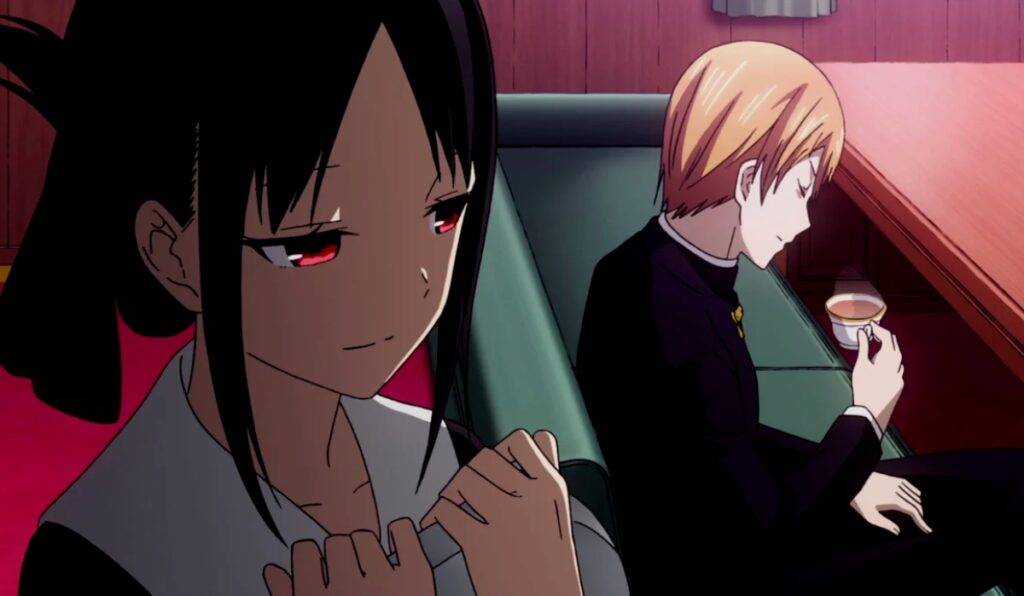 No of episodes: S1- 12Eps, S2- 12Eps, S3- 13Eps
"Kaguya-sama: Love is War" has made waves in the anime community. This anime revolves around two prideful students, Shirogane and Kaguya, who engage in a battle of wits and tactics to make the other confess their love first. This leads to amusing situations where they try to embarrass each other or engage in competitive challenges.
However, amidst the focus on the main duo, the standout characters like Chika and Ishigami are worth mentioning, who bring a refreshing dynamic to the series. The comedy in "Kaguya-sama" feels original and unique due to its premise. Kaguya-sama has captured hearts and minds, becoming a favorite for many viewers. So, if you haven't already, it's definitely worth diving into the three seasons of "Kaguya-sama: Love is War."
---
Love Chunibyo and other delusions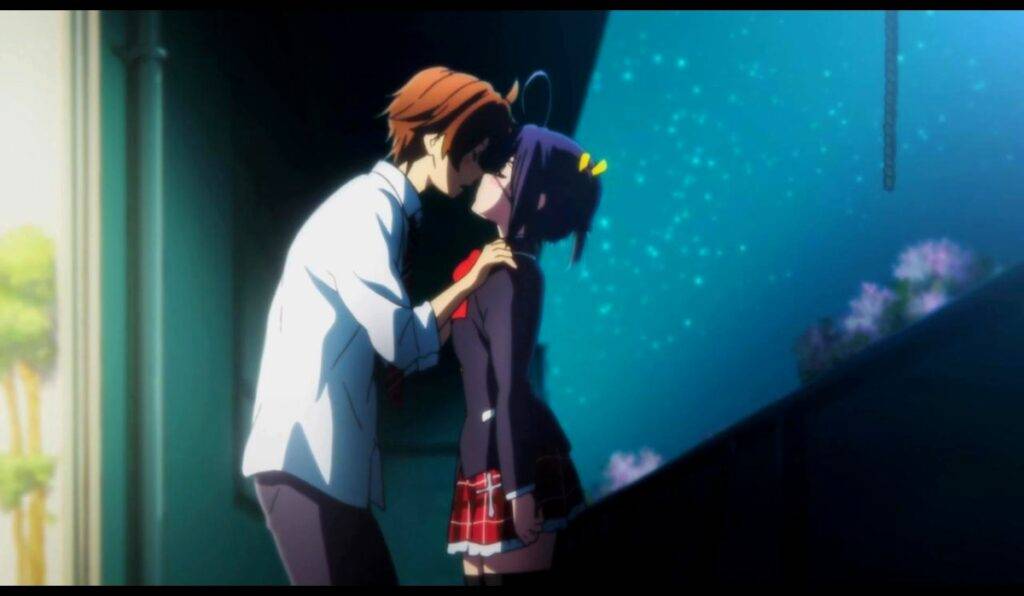 Have you ever experienced the pain of leaving behind your childhood? It's a struggle that arises as we grow up and realize that enjoying the same things we loved as children might be seen as childish.
Love, Chunibyo & Other Delusions initially presents itself as a comedic story centered around characters with "8th-grade syndrome." However, as the series progresses, it evolves into something deeper, shedding light on the experience of letting go of our childhood. If I had to describe it in one word, it would be "cute." Watching this anime can give you a heartwarming and wholesome feeling. So, be sure to put it on your "watch later" list since it is one of the best romantic anime series out there.
---
The Pet Girl of Sakurasou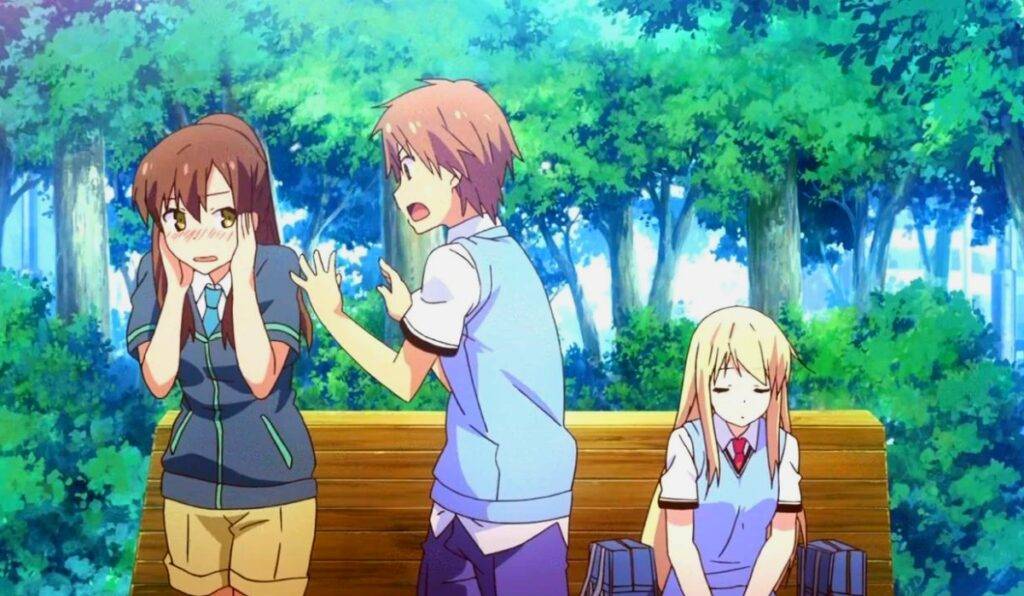 We all have a soft spot for silent girls because they offer a refreshing contrast to the usual tsundere types who constantly scream and act aggressively. These silent girls may initially seem like background characters, but we know that the story revolves around them. One such character is Mashiro Shina, a manga artist who remains quiet, oblivious to social norms, and indifferent to her surroundings.
Witnessing these characters gradually develop and break out of their shells is incredibly satisfying. The pet girl of Sakurasou's story focuses on their personal growth and transforming their lives. It's a tale of change, character development, and a romance anime with a slow-burning love story that takes time to reach a satisfying and bittersweet conclusion.
---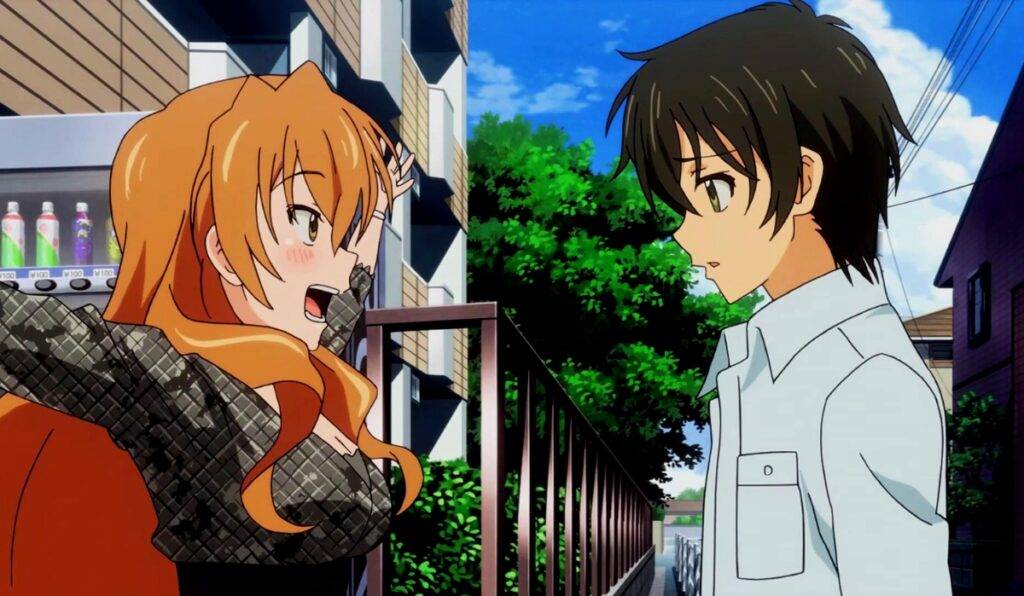 Once again, we have a romance anime, but this time it's set in college instead of high school. The main twist is that the protagonist suffers from amnesia, so he starts off as a blank slate with no personality. He remains in the background for the first few episodes while events unfold around him.
Golden Time's manga is written by the same author as Toradora, so there are some similarities between the two stories. What's particularly enjoyable about Golden Time is the female cast, especially Kuku and Nana. They stand out as original and refreshing characters compared to many female anime characters we see nowadays. With that being said, Golden Time surely deserves its place in the best romantic anime series list.
---
Ending our best romance anime list, we have Maid Sama. So, imagine this situation: there's a fiery feminist at school who also works as a maid to support her family. She crosses paths with the coolest guy in school, known for his rebellious behavior, like leaning against corridors, stalking girls, and even jumping off roofs.
As they spend time together, the hot-headed girl gradually becomes calmer, showing that even tsundere can warm up when faced with cold water. It's a funny scenario, but the story of Maid Sama goes beyond clichés. You may feel like punching the girl for her double standards, but soon you'll realize it's all part of her character development.
---
Also Read: