Anime viewer ship has skyrocketed in recent years. With a great anime coming out every season, streaming sites are always on the run to maintain a large number of viewers. Major anime streaming sites run on a monthly subscription base which many anime watchers consider expensive. So those people who can't afford to pay for streaming sites resort to free anime streaming sites. So, If you're looking for the best websites to watch anime for free, we got you covered. Listed below are some of the best free anime-watching sites in 2023.
Note: As time passes, some of these sites might shut down since we've seen similar trends with popular anime-watching sites like Kissanime and Animixplay.
These are the websites to watch anime for free
---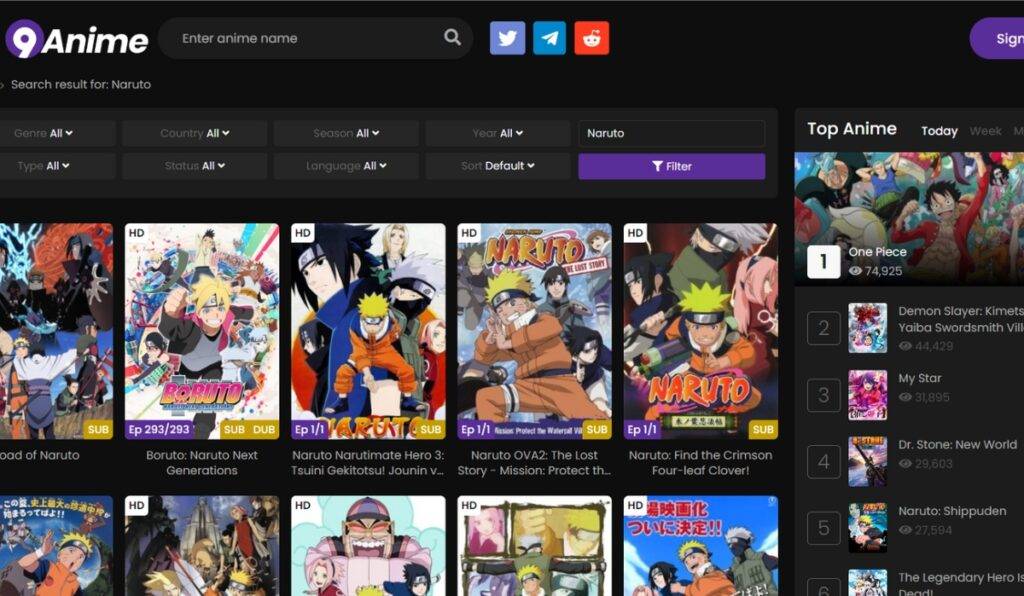 9anime is a well-designed website and various useful filters to find your favorite anime. The site offers recommendations based on recently added, top, trending, and updated anime. Plus, there is a request feature if a particular anime isn't in their library. Users can filter their search by year, and the site also has an account system with multiple selections such as home, genre, theme, types, newest, updated, ongoing, added, schedule, request, and random.
The site also offers an estimated time for the next episode update, autoplay and auto-next options, a comment section, and various guidelines to prevent spoilers. Ads are prevalent on this site, and despite its many rules and guidelines, it remains a decent choice for watching anime online.
---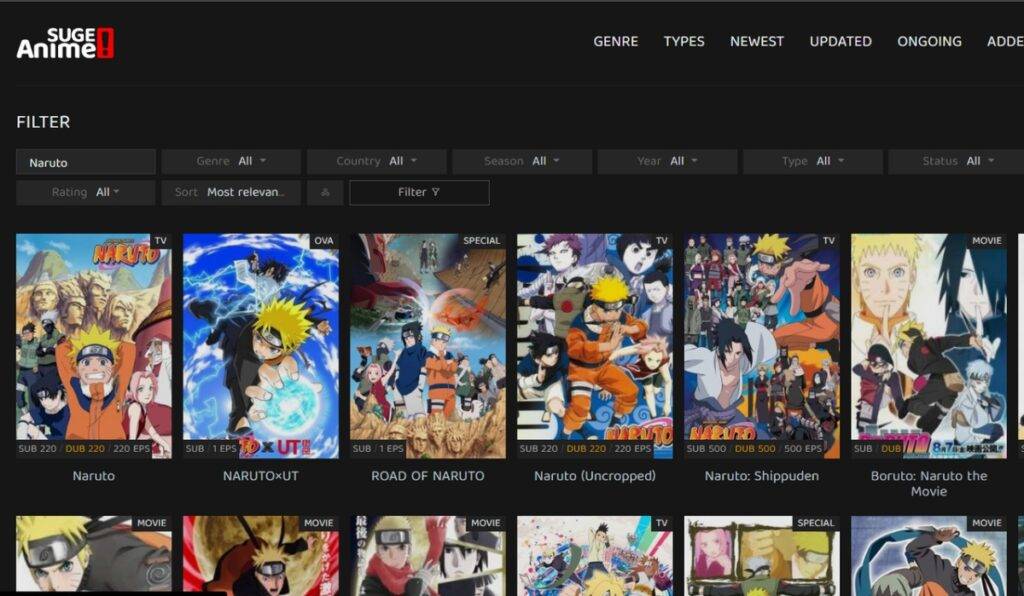 Animesuge is a fantastic free anime streaming website that is perfect for fans of popular anime series like One Piece, Naruto, Bleach, and more. This site provides fast access to up-to-date content thanks to its fast streaming servers and reliable video search engine.
One of the best things about this site is that it offers both English subtitles and English dubbing, so you can choose whichever option you prefer. Unlike other anime streaming sites, few ads on Animesuge make for a more pleasant viewing experience. Plus, you don't need to create an account to start streaming anime on this site – simply search for your favorite series and start watching! Overall, Animesuge is one of the best websites to watch anime for free.
---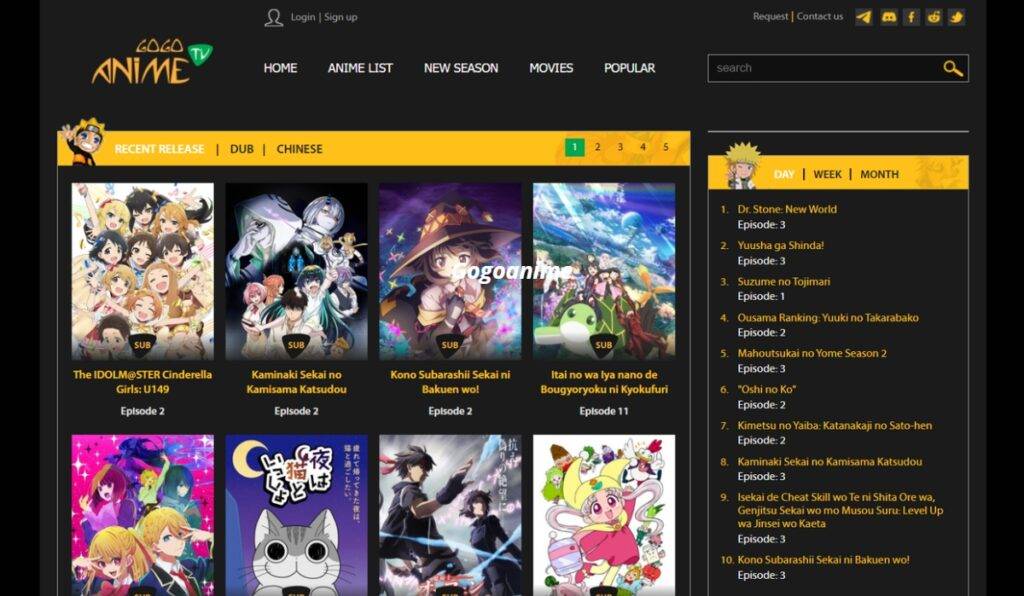 Gogoanime is another good website for watching anime online for free. The site has a trending section that updates daily, weekly, and monthly, and it also offers ongoing series and multiple genres, including childcare anime. Notable ongoing series include Spike's Family, Kaku's Cucks, and Kaguya Summer. The site also features a recently added section for new series and movies. Users can register to access the download feature; different streaming services are available if one doesn't work.
Furthermore, GogoAnime has a section where you can watch high-quality animated movies at your convenience. For those who love watching anime, GogoAnime is highly recommended as one of the top anime streaming sites to explore.
---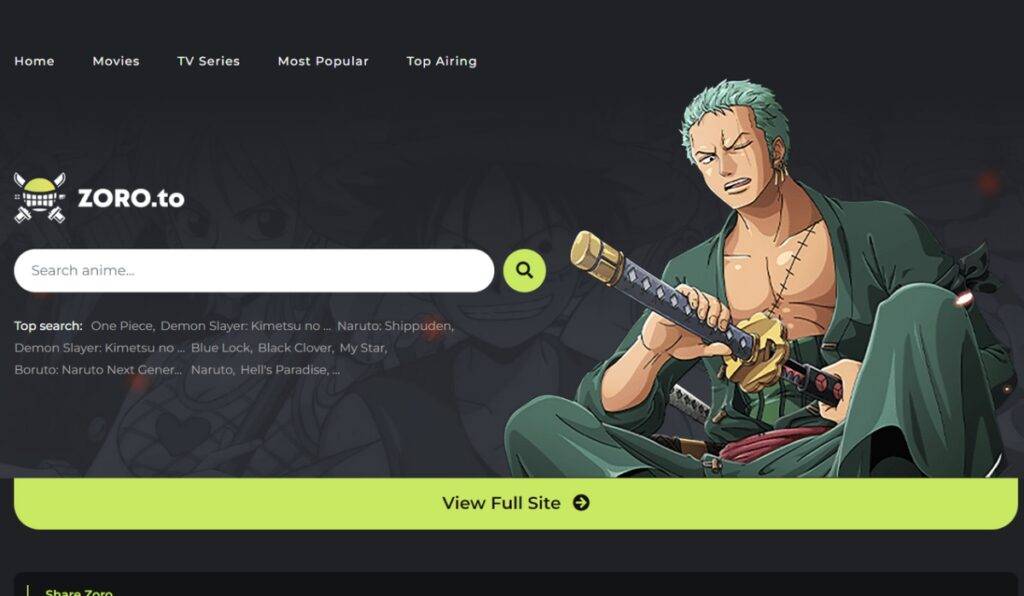 The next anime site on our list is Zoro.to, don't consider this a Zoro-only site. Only the name and some elements of the website are based on Zoro from One Piece. Zoro.to is a leading website for free online anime streaming and downloading high-quality dubbed anime. The website provides viewers with options to choose their preferred movie quality, ranging from 360p to 1080p, depending on their internet speed.
Additionally, the website is secure, with no viruses or malware, and devoid of advertisements. Users can preview upcoming anime videos before they are released. The platform covers a vast range of anime genres, including action, drama, fantasy, and others. The site's interface is user-friendly, and registration is not mandatory. Overall this site is one of the best websites to watch anime for free.
---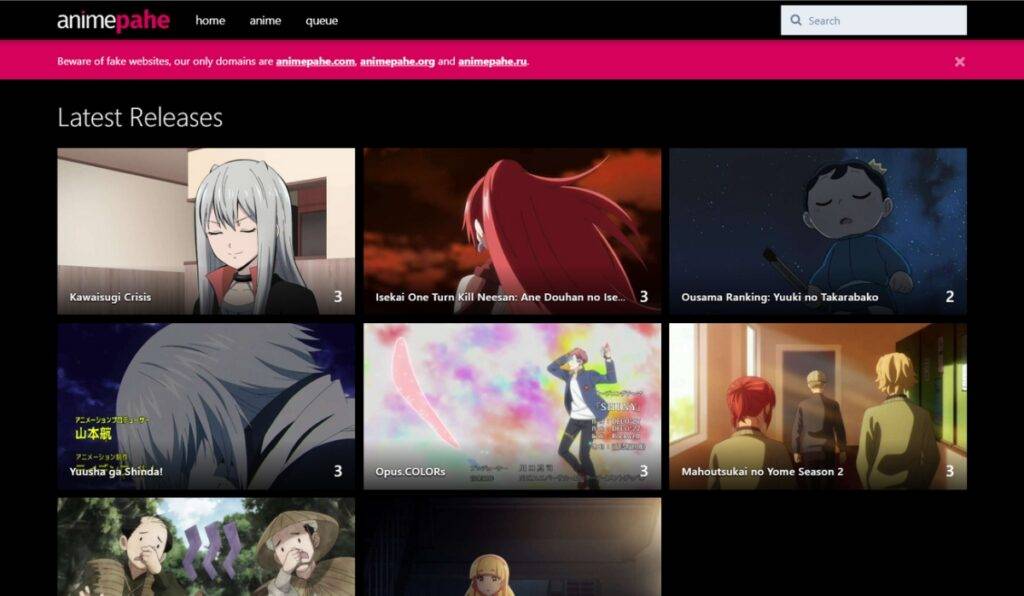 If you are searching for a simple anime-watch site with all your favorite animes, then Animepahe is the one to choose. All the latest anime episodes are bundled on the home screen with a preview picture. You can search for your favorite anime, and all the latest and greatest anime, like Naruto, One Piece, Demon Slayer, and Chainsaw Man, are available on this site.
You can swap between resolutions from 360p to 1080p and change the playback speed to watch anime faster. Animepahe also lets you download anime episodes, but you do need to watch ads sometimes, and redirecting to other websites is one major problem on this site. But if you don't mind these things, the clean interface and easy-to-navigate episode settings will surely serve you well.
---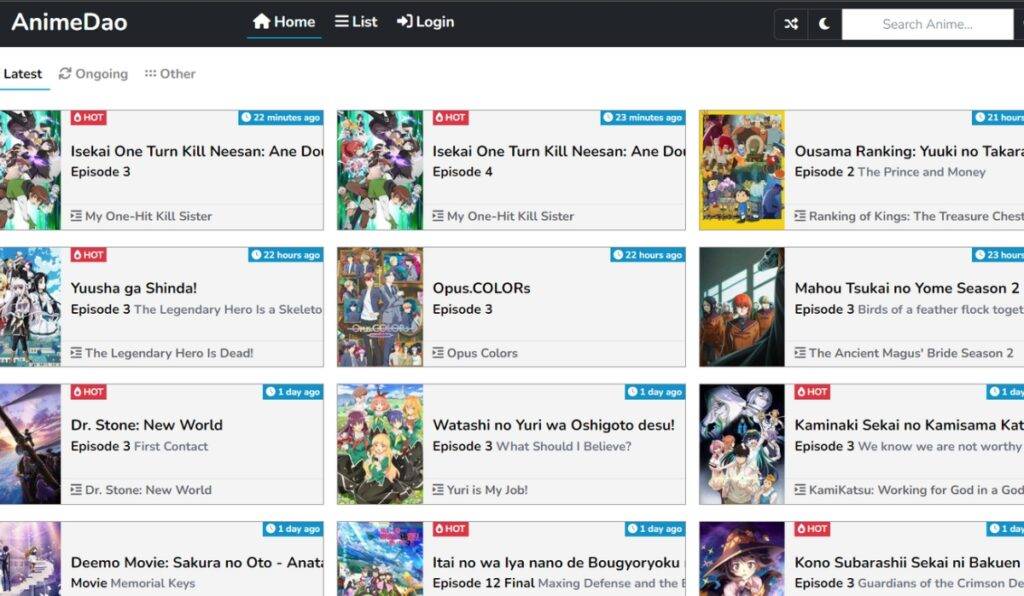 If you're into Anime and looking for a good site to watch it on, you should definitely check out AnimeDao. They're one of the best websites to watch anime for free. The cool thing about AnimeDao is that they focus on building a community of Anime fans and make it super easy to access all kinds of free, up-to-date Anime content. You can watch in 480p, 720p, or 1080p quality, too!
The site's design is basic and minimalist, but it loads fast compared to other free Anime streaming services. AnimeDao is cool because it's not just a streaming site – they also have a Discord where you can chat with other Anime fans in their community. And if you're more into dubbed Anime, they've got a whole section dedicated to that. Another thing they offer is different Anime streaming servers, so if one's not working for you, you can try another one.
---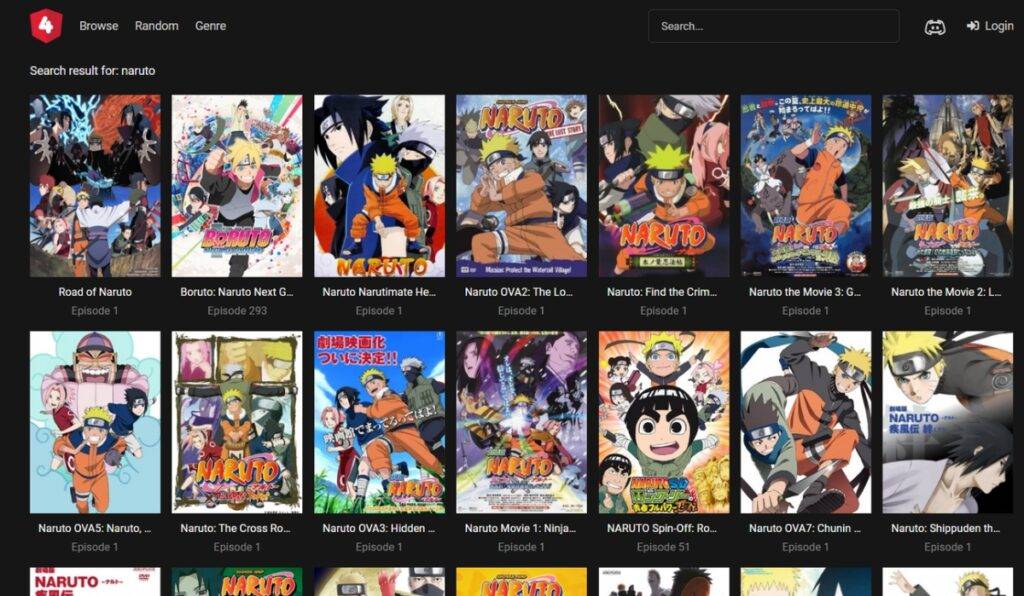 4anime got a massive library of Anime content to choose from, including subtitled versions of classic and contemporary titles. And if you're not sure what to watch next, you can always check out their forum and see what the community recommends. Some of the most popular anime series, like Naruto, One Piece, and Demon Slayer, are all available on 4Anime, so you'll surely find something you'll love. That's why we highly recommend 4Anime as one of the top Anime sites to watch your favorite series.
One thing that sets 4Anime apart from other Anime streaming sites is that they offer promotional Anime videos. It's a great way to discover new Anime and get excited about upcoming releases! And if you're interested in seeing what some of the most popular Anime studios are up to, you can browse through the selection of Anime made by Toei, TMS, A-1 Pictures, and more.
---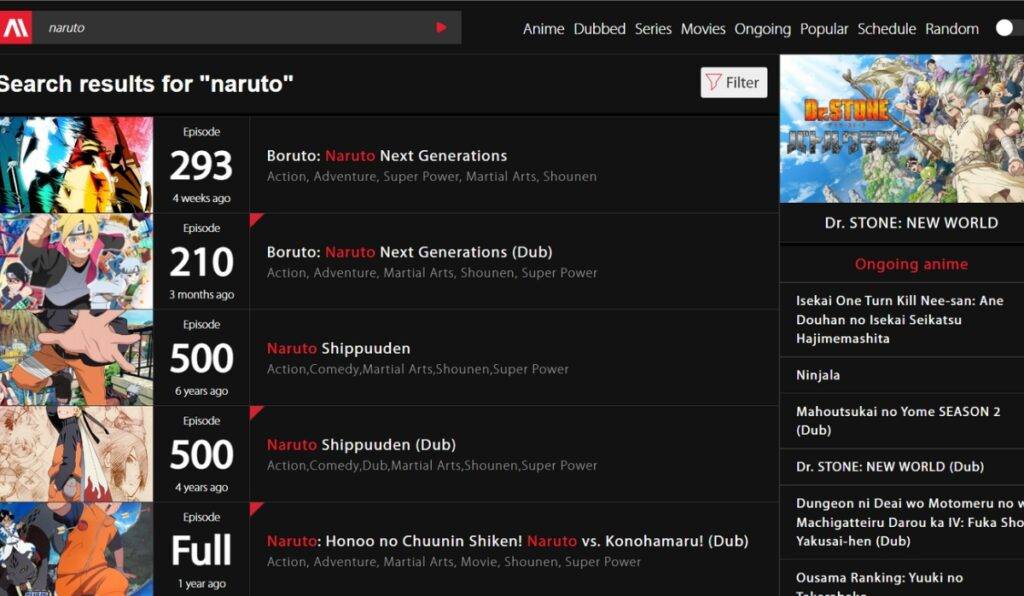 Anime Heaven site has quickly become one of the most popular Anime streaming sites around, and for a good reason – it's completely free to use! Most of the videos on the site are available in high-quality 720p and 1080p, so you can enjoy your favorite Anime series with stunning visuals.
If you're a fan of popular Anime series like Naruto, One Piece, Jujutsu Kaisen, and My Hero Academia, you won't want to miss Anime Heaven. And the best part? You don't even need to create an account to start watching. Just head over to Animeheaven and start streaming as many Anime videos as you like, completely free of charge.
---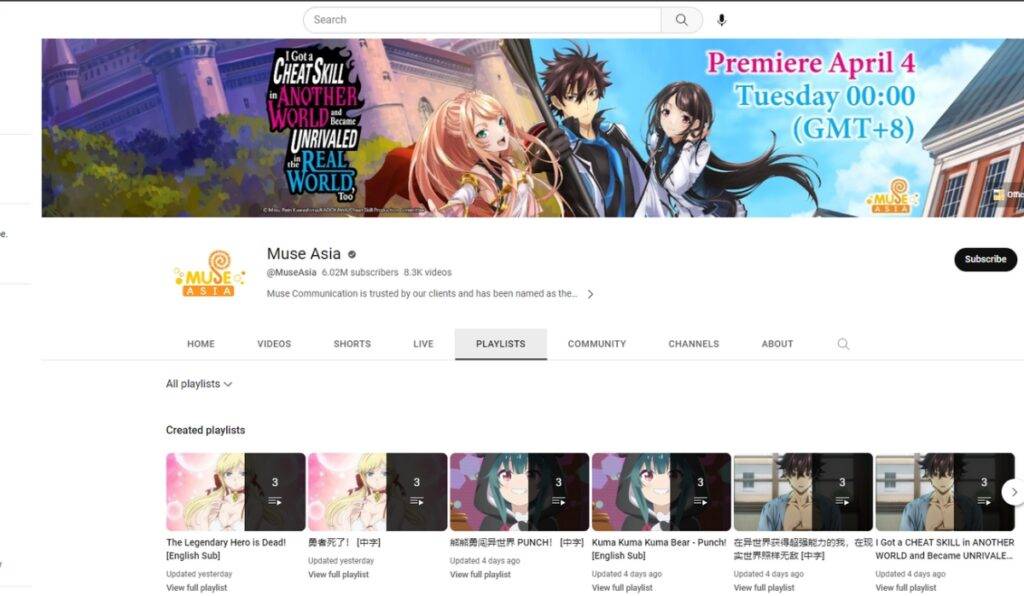 YouTube is actually a great website to watch Anime series for free! You can find both short, clipped videos and full episodes of Anime on the site, and many of them are already available in HD quality, like 720p, 1080p, and even 4K. Muse Asia and Ani One Asia are some major youtube channels providing free anime. You can add anime episodes to your playlist and easily keep track of your progress through a series.
One great feature of YouTube is its auto-generated English subtitle feature for all the sub-anime watchers. Additionally, YouTube is a clean and safe video-sharing site to play videos, so you don't have to worry about encountering any inappropriate content.
So whether you're looking to catch up on old favorites or discover new Anime series, YouTube is definitely one of the best websites to watch anime for free.
---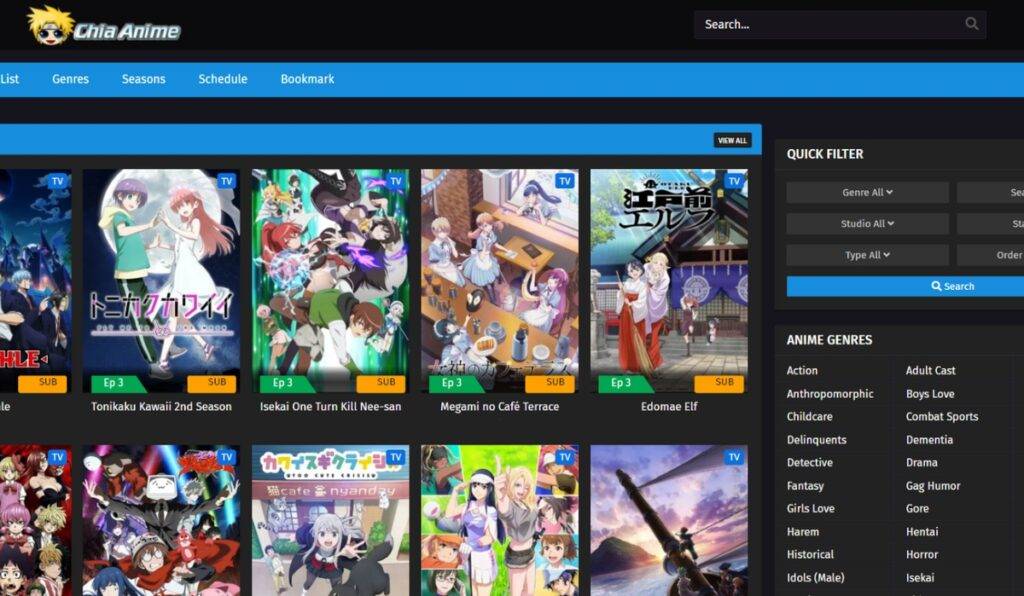 Chia-Anime is one of the best Anime websites out there! They're always on top of things and updating with the newest episodes of every Anime on their list. And, of course, you can find all the popular series like One Piece, Demon Slayer, Boruto, and Jujutsu Kaisen. Plus, you can watch Anime movies in HD quality 720p and 1080p on the site.
Another nice thing about Chia-Anime is they've got a wide variety of genres to choose from – whether you're into Comedy, Adventure, Fantasy, Horror, or something else entirely, they've got you covered. You can watch subbed and dubbed Anime videos, which is an excellent feature for those who prefer one.
---
Also, Read: