Jujutsu Kaisen has been a fan-favorite anime ever since its release. The amazing story, engaging characters, and great animation make this series a must-watch one. The power system in Jujutsu kaizen is one of the best among new-gen animes. Compared to our protagonist Itadori Yuji, other side characters like Gojo, Sukuna, and many more exceed him in terms of power on another level. So, viewers might wonder who's the most powerful character in Jujutsu Kaisen. To answer that query, we compiled the list of the 20 strongest characters in jujutsu Kaisen as of 2023.
Spoiler Alert: Warning! Readers should be careful because there are major spoilers for the Jujutsu Kaisen characters, so it is recommended to watch/read the series before viewing this article.
Note: The recent developments in the manga have introduced several powerful characters in the series, but we still have kept only the anime characters (as of March 2023) and some of their manga developments.
---
These are the strongest Jujutsu Kaisen characters
---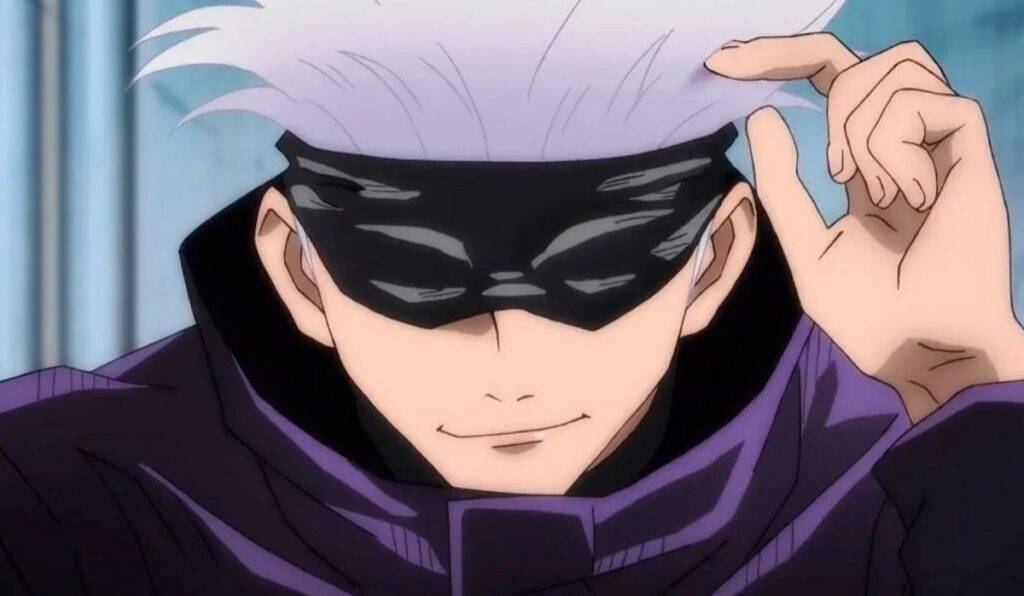 Sorcecer Grade: Special Grade
Species: Human
First Appearance: Chapter 2, Ep 1
The first on our list is non-other than Gojo Satoru. His power comes from his innate talent, immense cursed energy, and a technique known as the "Domain Expansion," creating a spatial barrier that only he can control. This technique can be used for both offense and defense, as well as for various other purposes, such as trapping enemies or protecting allies. Gojo can also use other powerful techniques, such as the "Infinite Void" and the "Hollow Purple," which can completely erase curses and their effects.
Gojo's power is not only limited to combat, as he is also a brilliant strategist and tactician, able to analyze his enemies' weaknesses and devise effective plans to defeat them. He is also a respected mentor and teacher, training many special-grade sorcerers in the series, including Itadori Yuji.
Overall, Gojo Satoru is the most powerful and feared sorcerer in the Jujutsu Kaisen series, capable of easily defeating even the strongest curses and sorcerers.
---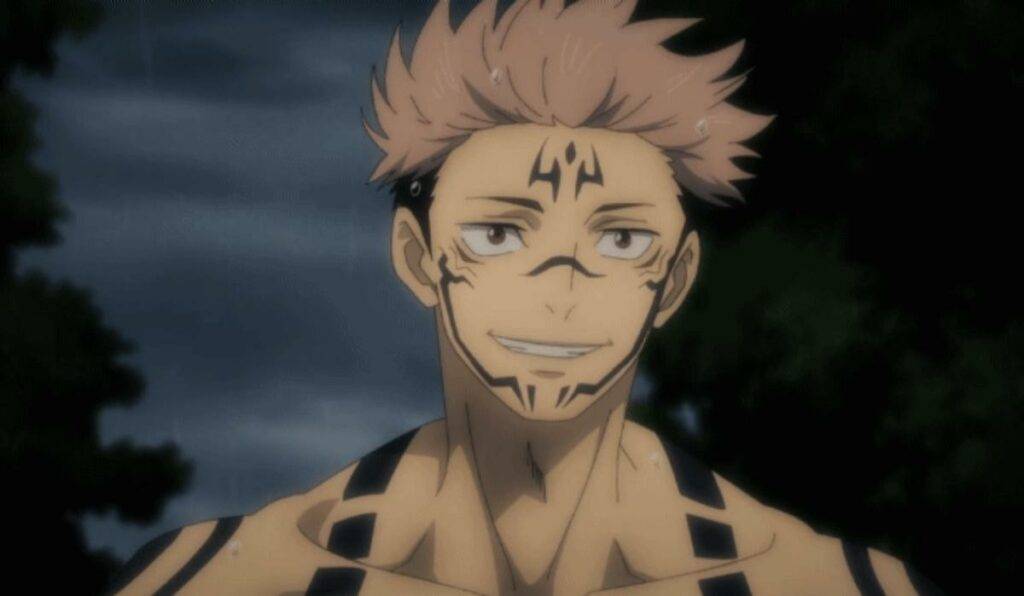 Curse Grade: Special Grade (King of Curses)
Species: cursed Spirit (Incarnated)
First Appearance: Chapter 1, Ep 1
Sukuna Ryomen is a powerful cursed spirit and the strongest curse ever, earning him the Undisputed King of Curses title. Over a thousand years ago, during the golden age of jujutsu, he was a human sorcerer who other sorcerers defeated. After his death, his curse was too strong for his body to be fully destroyed, and his remains of 20 indestructible fingers were preserved in grave wax and have been passed down as cursed objects ever since.
Sukuna is an immortal, sadistic, and exceptionally powerful cursed spirit, possessing vast amounts of cursed energy that are overwhelming in their evil nature. He is selfish and cold-hearted and rarely cares about the consequences of his actions, even if they affect his host, Yuji. He frequently taunts and insults Yuji and takes advantage of his freedom as the most powerful cursed spirit in the series. Sukuna's strength is so great that he can overwhelm and defeat other powerful cursed spirits, such as Jogo and Mahito, and is even acknowledged by Satoru Gojo, one of the strongest characters in jujutsu kaisen. Other special-grade cursed spirits like Yuta and Gojo only rival his strength.
---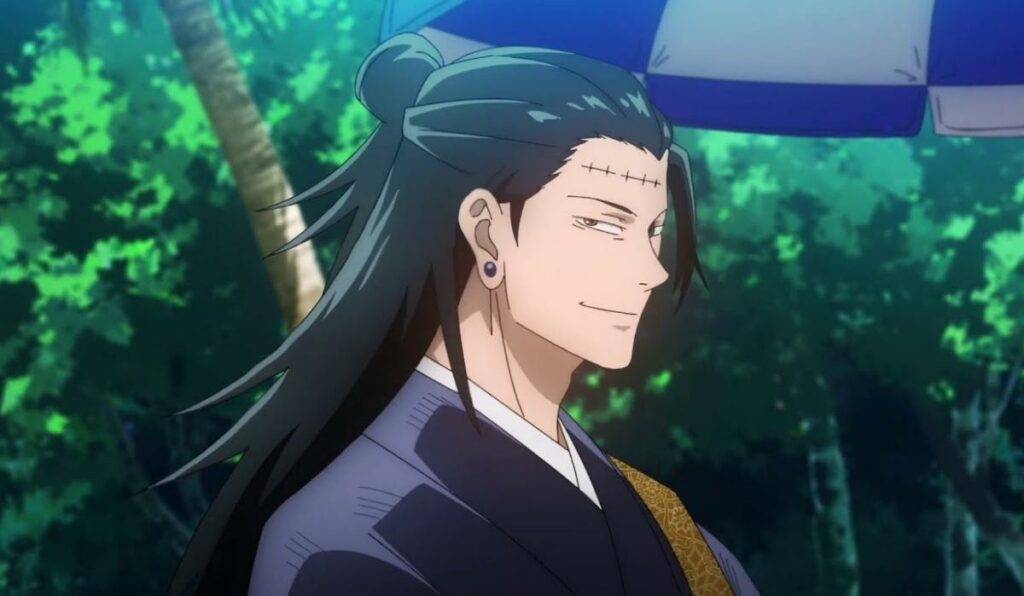 Sorcecer Grade: Special Grade (curse User)
Species: Human
First Appearance: Chapter 10, Ep 5
Suguru Geto is one of the antagonists from Jujutsu Kaisen's prequel, Jujutsu Kaisen Zero: The Movie. He used to study at Jujutsu High with Gojo and Shoko, but he became a super dangerous curse user. He hates non-sorcerers and once killed over a hundred regular people in one night. He's one of only four special-grade sorcerers and considered the most dangerous curse user of them all.
Geto's powerful and can take out other curse users like it's nothing. He's also collected a bunch of different cursed spirits that he can use in battle. He's not just good with curses; he's also a skilled fighter up close. He created a religious group to help him collect even more cursed spirits over the years, and he eventually became powerful enough to declare war on Jujutsu High. He knew he couldn't beat all the sorcerers there, but he was able to isolate Yuta and try to steal his special grade vengeful spirit, Rika. He might have succeeded if Geto's curses hadn't been split between two locations.
---
Sorcecer Grade: Special Grade
Species: Human
First Appearance: Chapter 137, Ep 6(fantasy)
Yuta Okkotsu is a highly skilled and powerful jujutsu sorcerer in the Jujutsu Kaisen universe. As a special-grade cursed human, he possesses immense cursed energy and is able to control it effectively, even with a sword. Additionally, his lineage as a descendant of one of Japan's big three vengeful spirits gives him a unique and potent ability.
Yuta's character development is significant, from being haunted by his late childhood friend Riko Orimoto to becoming a masterful jujutsu sorcerer entrusted by the jujutsu higher-ups. During his early training as a sorcerer, Yuji was given a katana primarily to help stabilize his cursed energy. He later received rigorous training from Maki, the most skilled user of cursed tools at Jujutsu High, which allowed him to become proficient with a sword. As a result, he was able to fight against cursed spirits and even hold his own against Geto, who possessed exceptional physical abilities. Furthermore, his potential to surpass even Satoru Gojo's power in the future is a testament to his abilities.
Yuta Okkotsu's placement at number 5 on the list of strongest Characters in Jujutsu Kaisen is a reasonable choice, given his impressive skills and potential for growth.
---
Curse Grade: Special Grade
Species: Cursed Spirit (Formerly Human)
First Appearance: Chapter 0-1, Jujutsu Kaisen 0: The Movie
Rika Orimoto was just an ordinary girl at the start of the manga, but things took a crazy turn for her. She lost her appearance as a woman and turned into an ugly-looking curse. Despite this, her love for Yuta remained constant. Rika is an essential character in the manga, and as Yuta's full-time partner, she plays a significant role in developing his personality.
Rika played a vital role in defeating Ghetto. Ghetto invaded the college on the 24th of December to execute his plan and win the war. His primary goal was to eliminate Yuta and get Rika on his side. During their encounter, Yuta summons Rika to fight against Ghetto and the cursed spirits around them. Ghetto is impressed with Rika's power and tries to acquire her. He reduces the distance between them and converts the battle into close combat, in which he easily overpowers Rika.
At last, Yuta's kiss unlocks Rita's true potential, enabling her to use a powerful blast that annihilates all of Geto's cursed spirits, including Geto himself. Rika deserves the second spot on our list of strongest characters of Jujutsu Kaisen, as there is no way any of the previously mentioned curses could have defeated her.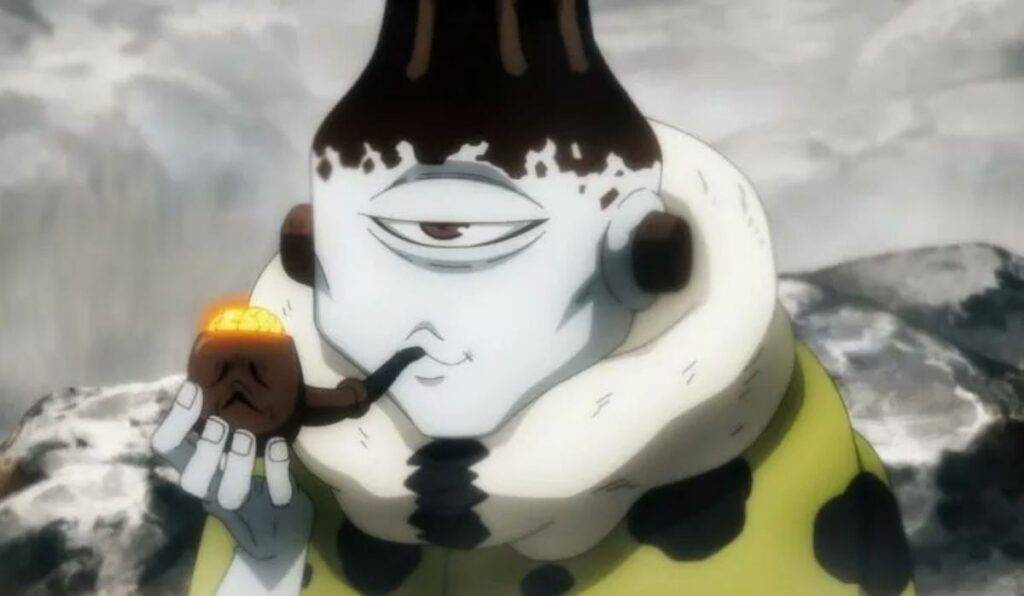 Curse Grade: Special Grade
Species: Cursed Spirit
First Appearance: Chapter 10, Ep 5
Jogo s a total powerhouse. He's even stronger than Kenjaku's crew and could give the strongest Death Painting a run for its money. Only Sukuna and the top sorcerers like Gojo are stronger than him. Jogo hates humans and thinks cursed spirits are the true form of humanity since they embody raw emotions like hate, while regular people pretend to be always happy.
We meet Jogo hanging out at a restaurant with some other cursed spirits, and they're all planning to wipe out humanity. Jogo tries to take down Gojo, but it doesn't go too well for him. Gojo's too strong, and Jogo gets trapped in his domain where he can feel and see everything. He gets saved by his buddies, who all decide to deal with Gojo later.
Even though Jogo lost to Gojo, he's still one of the strongest cursed spirits we've seen in the show. His raw power and domain technique would make him a real threat to any sorcerer.
---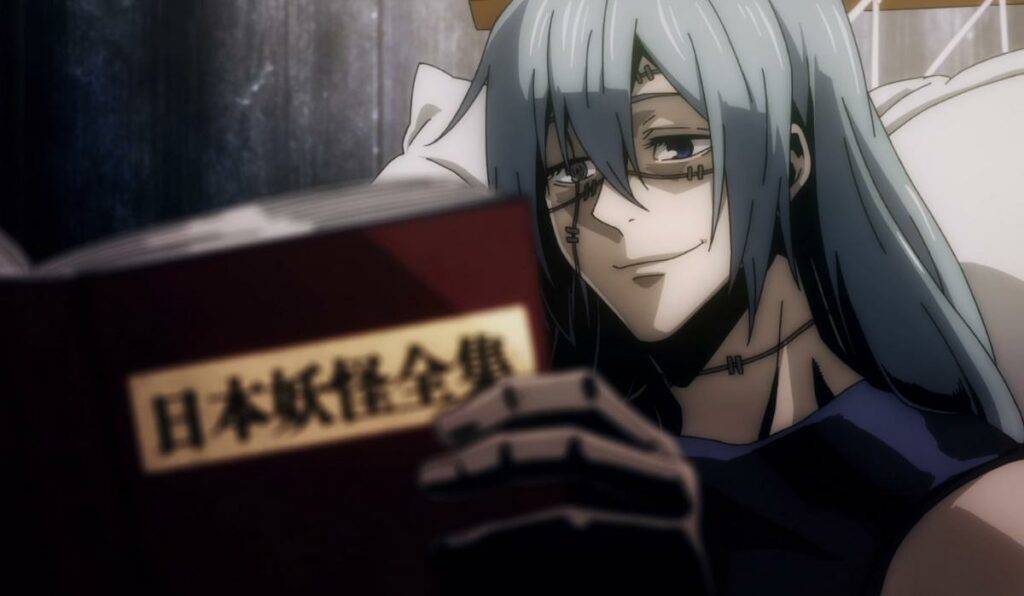 Curse Grade: SpecialGrade
Species: Cursed Spirit
First Appearance: Chapter 16, Ep 7
Mahito is a bad guy in Jujutsu Kaizen who wants to eliminate humans and replace them with cursed spirits. He's younger than Jogo, another bad guy, but still really strong and smart. Mahito has a technique called "idol transfiguration," which makes people's bodies distort and explode just by touching their heads. He used it to kill some high schoolers who bullied a boy named Junpei.
Mahito fights with Nanami, and they both use their unique powers. Later, Mahito restrains Yuji, the main character, and laughs after Junpei dies. Yuji punches him, and Mahito realizes that Yuji can naturally hurt him. They fight some more, and Mahito uses his special ability to trap Nanami, leaving him to die. But Yuji enters his territory, and Mahito gets hurt really badly by Sukuna, another powerful curse. He escapes to the sewer and thinks about how he wants to kill Yuji next. Overall, Mahito really gives our protagonists a hard time, making him one of the strongest characters in Jujutsu Kaisen.
---
Curse Grade: Special Grade
Species: Cursed Spirit
First Appearance: Chapter 10, Ep 5
Hanami is a curse in the Jujutsu Kaisen series who doesn't look that tough initially, but appearances can be deceiving. Hanami is one of the strongest curses and can hold his own against multiple sorcerers simultaneously. He's also very smart and has a special ability to control plants and hide his presence.
Hanami's goal is to kill humans abusing the planet and sacrifice them to create a cleaner world controlled by spirits. He's tough to beat because he's incredibly durable, can control plants, and can hide well.
During the Kyoto Goodwill Event, Hanami and his allies invade the school and fight some of the students. Hanami fights Toge, Megumi, and Noritoshi, but Toge's cursed speech restrains him. He also fights Maki and Megumi, but they can't do much damage to him. Yuji's black flash attack injures Hanami, and is repeatedly harmed by Yuji and Toto's attacks. He's almost defeated but tries to steal life energy from plants to heal himself. However, Gojo finally shows up and heavily wounds Hanami with his hollow purple technique. Hanami barely manages to escape and cling to his life.
---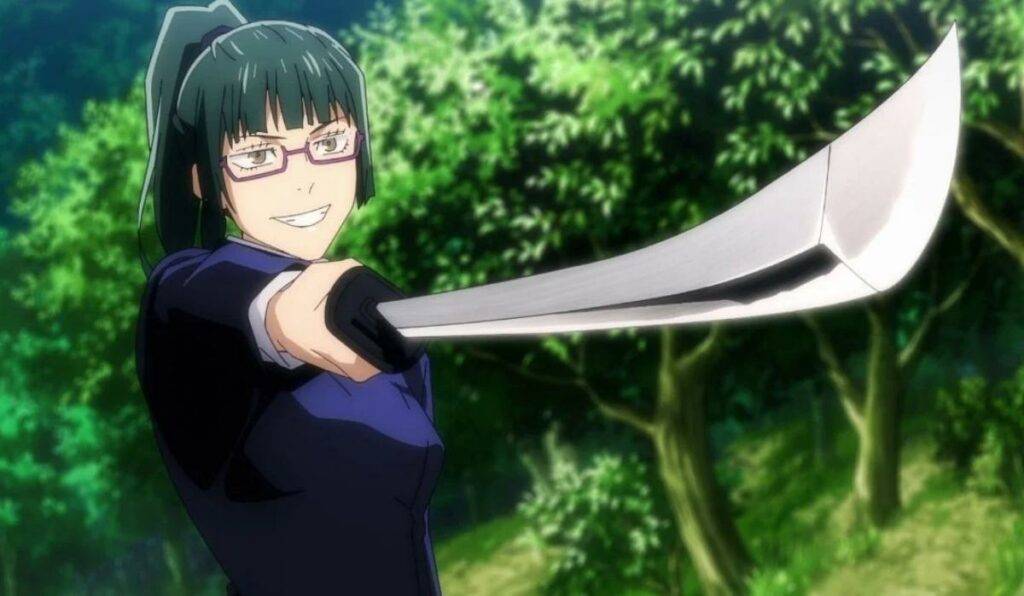 Sorcecer Grade: Semi-Grade 4
Species: Human
First Appearance: Chapter 10, Ep 5
Maki is a grade-four sorcerer and part of the Zenon family. Despite being way stronger than her ranking suggests, she was stuck in that position for years. But don't underestimate her; she can easily handle a grade 2 curse and is a weapon master, only second to Yuji Itadori in physical prowess. Plus, she doesn't have cursed energy but can use cursed tools like nobody's business.
Maki proved her worth in the fight against special grade cursed spirits, buying time for reinforcements to come and even holding her own against grade 1 sorcerers. But then she went back to her family's warehouse and had to fight her dad and rescue her sister.
After her sister sacrificed herself for Maki's strength, Maki used her new sword to kill her dad and then went on a rampage against her own clan, taking out a bunch of high-ranking sorcerers. So, yeah, Maki's pretty close to being a special grade sorcerer now.
---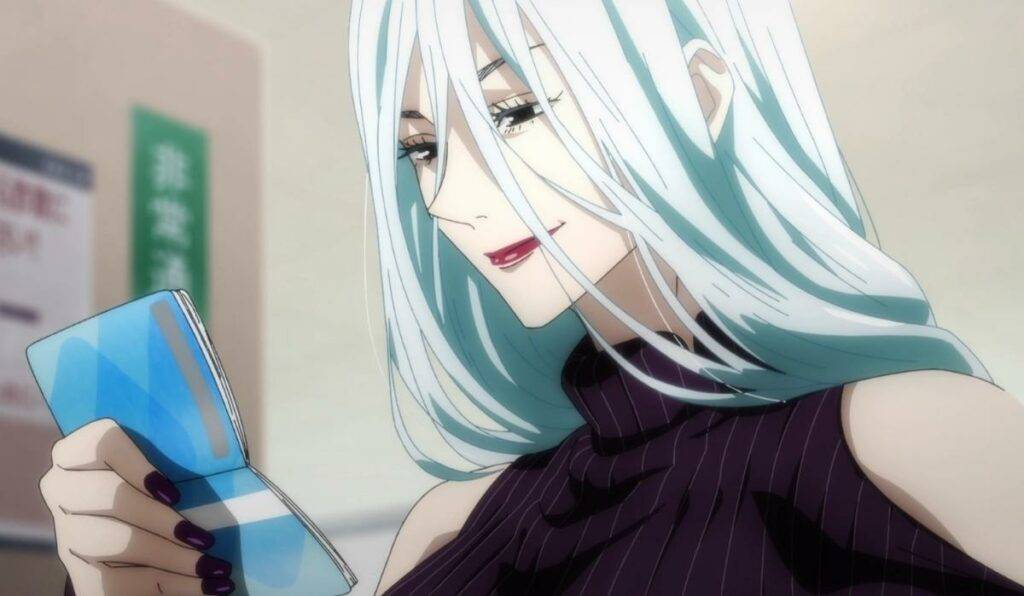 Sorcecer Grade: Grade 4
Species: Human
First Appearance: Chapter 40, Ep 17
Meimei is a skilled fighter who can hold her own against powerful curses despite her seemingly weak innate technique. She is a close-quarters combatant known for her impressive combat abilities and has been recognized by Gojo as a strong sorcerer. Meimei trained herself to be effective without relying on her innate technique, and as a result, she is an exceptional fighter who can outmaneuver her opponents. During her fight against Niji, a curse user believed to be as strong as a semi-grade one, Meimei was able to defeat him effortlessly, thanks to her training.
Meimei's most impressive feat came during her battle against a special-grade disease curse summoned via cursed spirit manipulation. The smallpox deity trapped Meimei within its domain expansion with conditions that could kill her in just three seconds. Despite the overwhelming disadvantage, Meimei could defeat the special grade curse with her younger brother's help. Her intellect and combat experience helped her outmaneuver the cursed spirit and exercise it. This feat impressed Sudo Ghetto, who admitted that Meimei was exceptional for a jiu-jitsu sorcerer of the modern era.
---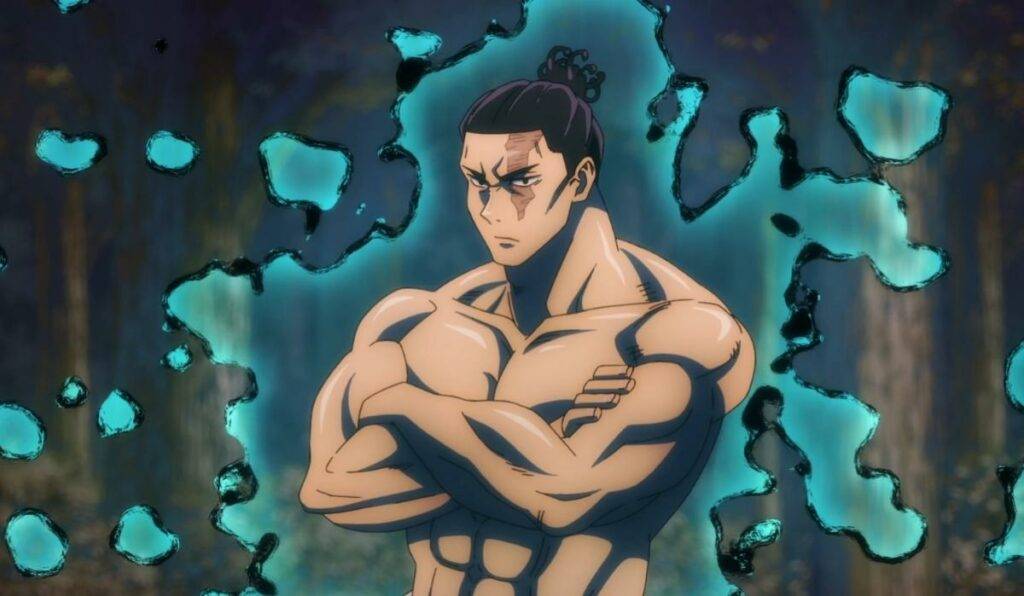 Sorcecer Grade: Specia Grade 1
Species: Human
First Appearance: Chapter 83, Ep 17
Aoi Todo is a powerful sorcerer and one of the most powerful characters in Jujutsu Kaisen. Despite coming from a non-sorcerer family, he achieved the rank of a grade-one sorcerer. His physical strength surpasses that of Maki and Panda and rivals Yuji's. He is known for his brute force and fierce martial arts, allowing him to overwhelm opponents like Megumi and Yuji easily.
During the Kyoto Sister School Exchange Event, Todo single-handedly defeated five grade one cursed spirits and even one special grade cursed spirit during the Night Parade of a Hundred Demons attack in Kyoto. This feat became well-known throughout the Jujutsu community and led to rumors that Todo defeated all six curses without using his cursed technique.
Todo's understanding of cursed energy is exceptional, and he is able to teach Yuji how to use it properly. During the Shibuya Incident arc, Todo plays a critical role in saving Yuji's life by using Boogie Woogie to swap positions with Justice Mojito, who was about to execute Yuji. Todo fights against Mojito and loses one of his arms in the process, but he manages to survive.
---
Sorcecer Grade: Specia Grade 1
Species: Human
First Appearance: Chapter 83, Ep 17
Moving on to our Strongest Jujutsu Kaisen Character Lists, we have Naobito Zenin; he is a top-tier sorcerer and head of the Zenin family. He may seem like a lazy guy who just likes to drink, but don't be fooled – he can easily take down a powerful cursed spirit. His speed is impressive, making him the second-fastest sorcerer after Gojo. During the Shibuya incident, he led a team of sorcerers and played a crucial role in rescuing Gojo. When fighting Dagon, he saved Maki's life and outperformed Nanami.
Naobito could read Dagon's strength and react accordingly, even though he knew he was outmatched in cursed energy and techniques. He countered Dagon's domain expansion, making him the only team member able to fight back effectively. Unfortunately, they accidentally let Toji Fushiguro in, and things got even more chaotic. Naobito helped Toji at the end of the fight, not allowing Dagon to escape. Later, he and his team encountered Jogo, who set most of them on fire. Although Naobito avoided Jogo's initial attack, he still got hit and eventually succumbed to his wounds, dying a hero.
---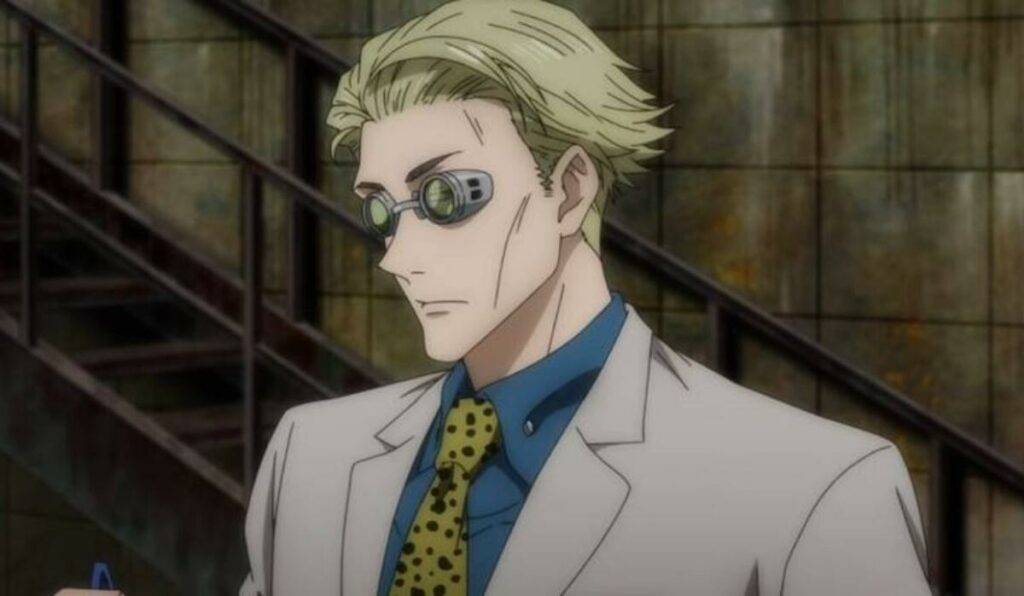 Sorcecer Grade: Grade 1
Species: Human
First Appearance: Chapter 18, Ep 8
Kento Nanami used to go to Tokyo Jujutsu High with Satoru Gojo and Suguru Geto. After graduating, he went to work as a salaryman but eventually returned to become a sorcerer. He's a grade-one sorcerer, which is a big deal, and he hangs out at the Tokyo campus with Gojo.
Nanami is the role model for what a grade one sorcerer should be. He has a great attitude and is super skilled at solving tough problems. Yuji and Ino look up to him, and Gojo even asks him to keep an eye on Yuji because he's trustworthy and capable.
In combat, Nanami can hold his own against really strong cursed spirits like Mojito, who he fought before when Mojito was just a baby cursed spirit. He took a hit to his soul but still managed to survive, which was pretty impressive. During the Shibuya incident, Nanami showed off his leadership skills and smarts. He figured out the best way to rescue Mekamaru and helped carry out the plan without any problems. He even fought Mojito again, but unfortunately, he didn't make it out alive this time.
---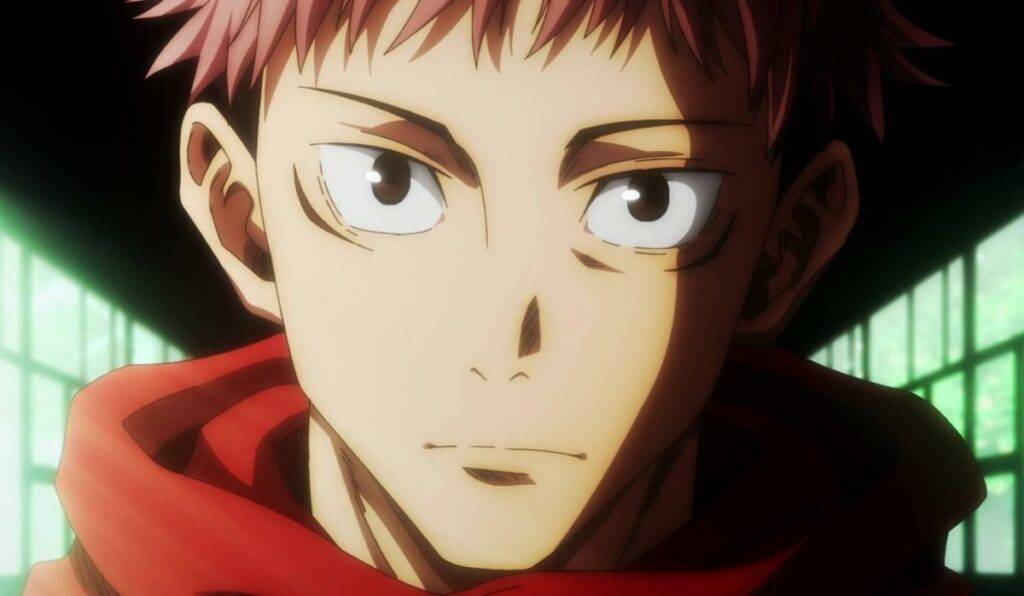 Sorcecer Grade: Grade 3
Species: Human
First Appearance: Chapter 1, Ep 1
Our next character is the protagonist, Yuji Itadori, considered one of the strongest characters in Jujutsu Kaisen. Even Gojo, one of the strongest sorcerers, thinks Yuji is on the same level of potential as Yuta and Kenjaku, one of the three students who can surpass his strength. Despite having no prior connections to the jujutsu world just a few months before the Shibuya incident, Yuji was able to hold his own against and defeat special grade cursed spirits. His physical abilities are superhuman and he expertly combines them with his cursed energy to achieve great feats.
He can also contain Sukuna, allowing him to harm even the most resilient curses like Mojito. With the use of both the Divergent Fist and the Black Flash, Yuji's already formidable strength can be further augmented, allowing him to take on even more powerful spirits. During the Shibuya incident arc, Yuji showcases his combat skills against Choso and nearly kills Mojito by himself, proving himself to be on a similar level as grade 1 sorcerers.
---
Sorcecer Grade: Semi-Grade 1
Species: Human
First Appearance: Chapter 10, Ep 5
Ranked among the most esteemed students in the Jujutsu world, Inumaki Toge's athletic abilities and curse techniques have earned him a formidable reputation among his peers. Regarded by even the infamous Ghetto as a prodigious sorcerer, Toge possesses exceptional intelligence and stamina. Toge's technique, known as curse speech, demands a high level of cursed energy, especially when confronting powerful curses. His presence alone on the battlefield can be quite distracting due to the nature of his technique. Although overusing his ability may result in bodily backlash, Toge's attacks can still affect even the most powerful special-grade curses.
Toge bears the snake and fang seal of the Inumaki clan, which are situated on his tongue and the sides of his mouth, respectively. This alone makes him one of the most powerful characters in Jujutsu Kaisen. The unique trait permits Toge to infuse his words with cursed energy. However, even relatively weaker words can consume a great deal of energy and stamina when utilized against opponents possessing higher levels of cursed energy than Toge himself.
---
Curse Grade: Special Grade
Species: Cursed womb: Death painting
First Appearance: Chapter 62, Ep 24
Choso is a cursed womb, which is like a super powerful cursed material that takes over a human body. He looks like a regular dude now but is totally different from inside. The Jujutsu society locked up some paintings that were dangerous for like 150 years, and Choso's brothers were there too, until they got busted out during the Kyoto event. Choso joined up with some other bad guys to get revenge on Yuji and Nobara after his brothers got killed by them. He fought against Gojo and other curses, but they didn't stand a chance.
After Gojo got sealed away, Choso went looking for Yuji, and they had a crazy fight. Choso was winning, but then he had some weird vision and decided to spare Yuji. Later on, Choso figured out that Yuji was actually his brother and joined the good guys to fight against the ancient sorcerer Kenjaku. They didn't win, but Choso forgave Yuji and told him to keep going, even though he killed his brothers. Choso was pretty cool, despite being a curse, and he loved his brothers and protected Yuji.
---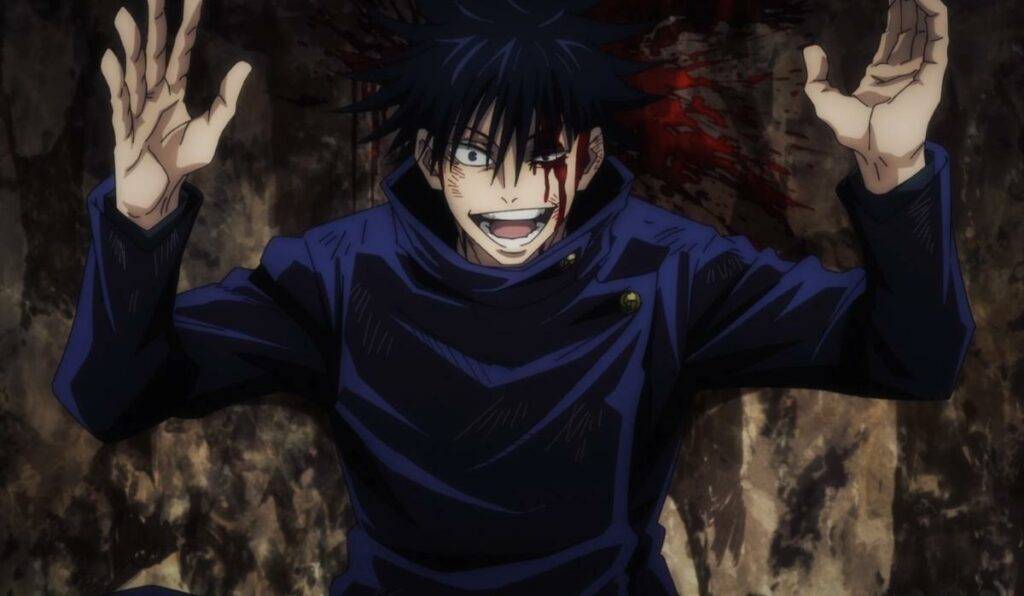 Sorcecer Grade: Grade 2
Species: Human
First Appearance: Chapter 1, Ep 1
Megumi Fushiguro is one of the Strongest characters of Jujutsu Kaisen. He is considered a highly talented jujutsu sorcerer with great potential by many characters in the series. His 10 Shadows Technique, which allows him to summon cursed spirits to fight alongside him, is a powerful ability that he frequently uses in battle.
During the Shibuya Incident arc, Megumi plays a crucial role in fighting against many cursed spirits and even battling against the reincarnation of his own father, Toji Fushiguro. He also manages to summon General Mahoraga, the most powerful shikigami of his 10 Shadows Technique, which impresses even the powerful cursed spirit, Sukuna.
Sukuna heals Megumi and takes him to meet with other important characters, indicating that Megumi's role in the story is not yet over. Megumi's willingness to use hand-to-hand combat with his cursed techniques makes him a formidable opponent. It will be interesting to see how his character develops in future episodes.
---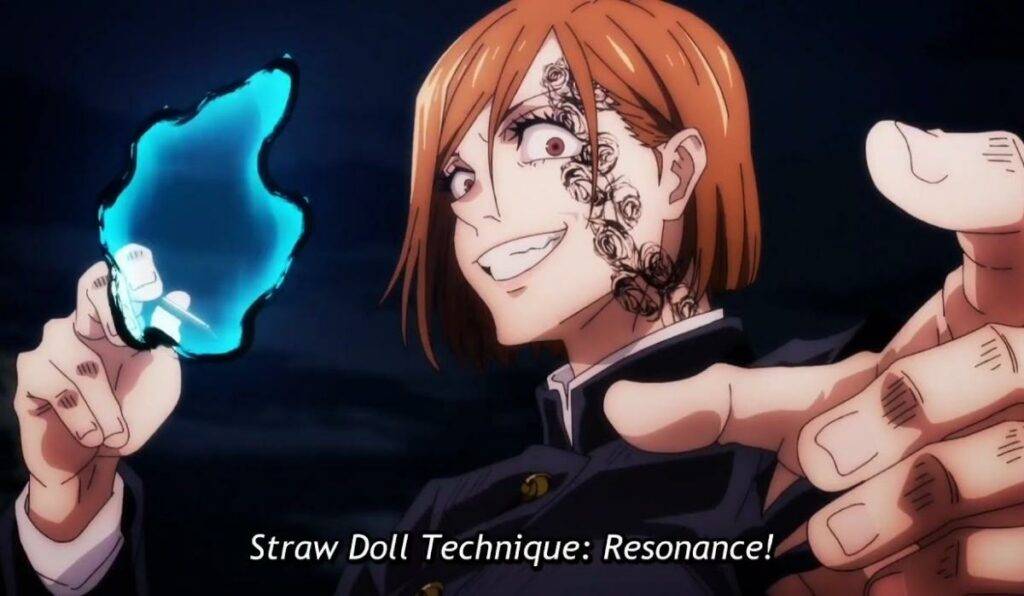 Sorcecer Grade: Grade 3
Species: Human
First Appearance: Chapter 3, Ep 2
At number 18, we have Kugisaki Nobara. She's a first-year student at Tokyo Jujutsu High and a grade 3 sorcerer who's studying under Satoru Gojo. She was able to defend herself adequately during a fight in the detention center but eventually ran out of nails to fight with. After that, Maki took her under her wing and trained her to improve her physical prowess. During the Kyoto Goodwill Event, Nobara fought against Momo, and although she was knocked down several times, she found a way to counterattack.
Nobara's adaptability and fearlessness led her to use resonance on herself to injure Esso and Kachizu simultaneously, and she was even willing to stab herself with nails to activate resonance. This helped her unleash the power of Black Flash, a very powerful technique. She and Yuji defeated the Death Painting, and all their peers were recommended for grade 1. Later, during the Shibuya Incident arc, Nobara faced off against Mojito and used her resonance ability to attack his soul directly, causing damage to both him and his clone.
However, Mojito transfigured Nobara's face, destroying one of her eyes. Though it seemed like she died, it's not yet confirmed whether she's alive in the manga, but nonetheless, she is surely one of the most powerful characters in Jujutsu Kaisen.
---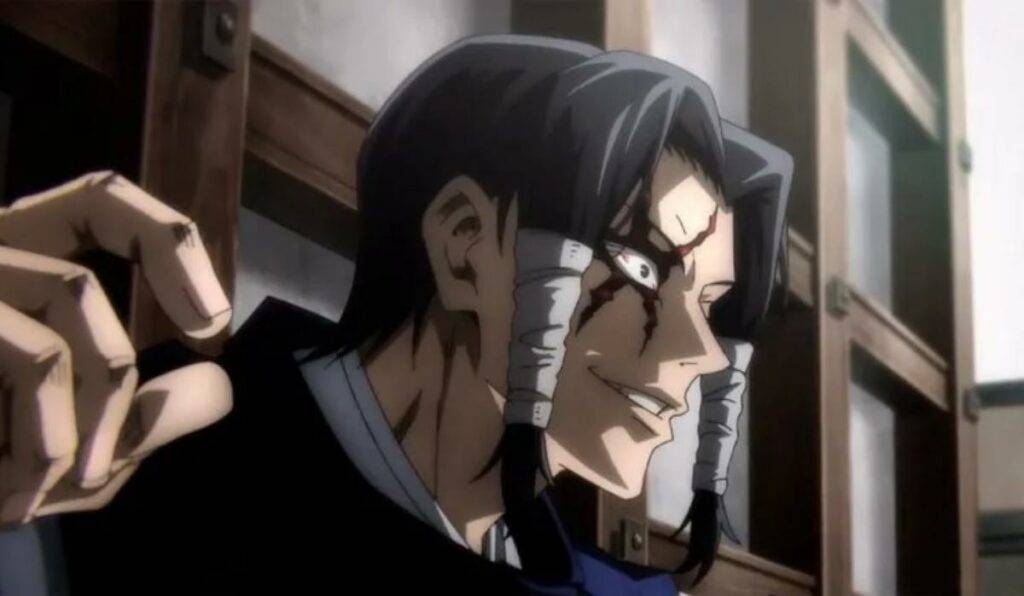 Sorcecer Grade: Semi-Grade 1
Species: Human
First Appearance: Chapter 32, Ep 14
Noritoshi Kamo is a semi-grade one sorcerer, and he uses the blood manipulation technique, which is a combo family's inherited technique. He's also really good with archery and incorporates jujutsu into it. He's respected as a leader among his peers because of his maturity and tactical mind.
During the goodwill event, he led the Kyoto team into a battle against Yuji and his team, and he was quick to react when they were ambushed. When they had to retreat, he secured their main information gatherer, Momo, who was compromised while fighting Megami. In the battle against Hanami, Noritoshi knew that the students didn't stand a chance, so he suggested using their curse techniques to stall Hanami. Even though he was eventually defeated, he played a key role in helping Megumi discover Hanami's weakness.
---
Sorcecer Grade: Semi-Grade 2
Species: Cursed Corpse
First Appearance: Chapter 10, Ep 5
The last character on our strongest character in the Jujutsu Kaisen list is Panda. He is one of the most loved characters by JJk fans. Panda is a grade 2 sorcerer and a cursed corpse, which is the most advanced kind. The principal, Masamichi Yaga, created him with a natural talent for jiu-jitsu, and he's really good at exercising curses with just his physical abilities. He's also super smart and can think ahead of his opponents, so he's pretty hard to beat.
The only way to take him down is by destroying the cores of cursed energy that act as his heart. Plus, he's got a tough body that can even be reinforced with jujutsu protection. Panda's also strong and could stun Toto and batter him with his punches. He can absorb a lot of damage, too, like when he easily shrugged off Mechamaru's ultra cannon. In fact, he even faked an injury to his core to trick Mechamaru into underestimating him and won the battle! Even sorcerer Suguru Geto, who's really good at tactics, was surprised by how clever Panda was in battle.
---
Also Read: