Adventure games have always been highly popular among gamers who enjoy exploration. Every gamer loves a good adventure game since they are known for good storytelling, open world, and puzzle solving. So, any game with those aspects can be taken as an adventure game. With that being said, there are countless adventure games on Android, each following different game mechanics.
So, If you're an adventure game enthusiast seeking the top adventure games in Android, you've landed in the right spot. We have curated this list's 10 best adventure games for Android devices. These games have been chosen to deliver an immersive, adventurous experience on your smartphone.
These are the best Adventure Games that you should try
---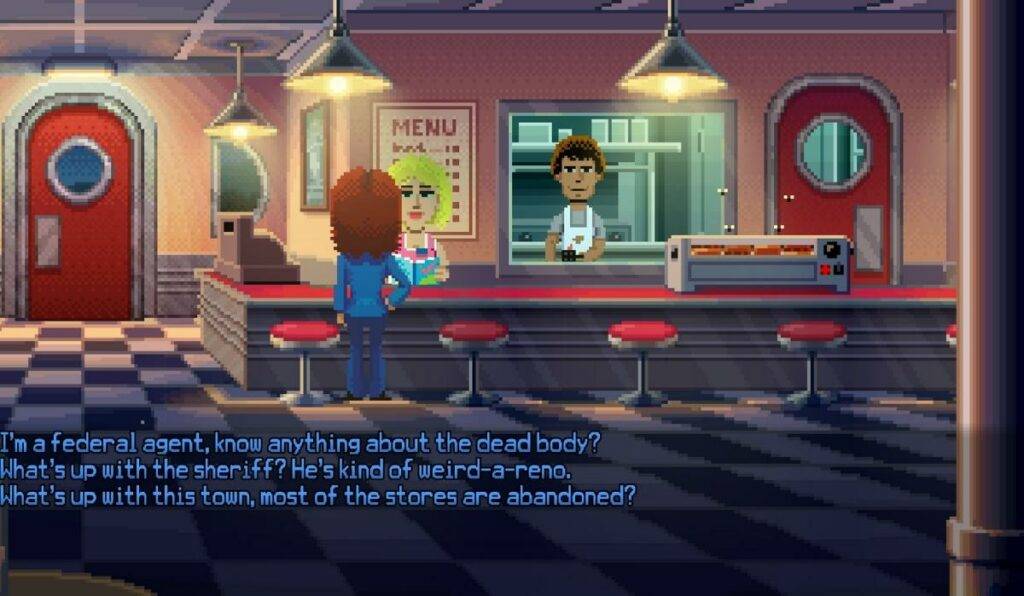 The Two brilliant minds behind the classic Maniac Mansion(Ron Gilbert and Gary Winnick) created Thimbleweed Park. The story revolves around five people with nothing in common who are drawn to this forgotten town.
Thimbleweed Park offers a vast and bizarre world to explore at your own pace. Expect a joke to tickle your funny bone every two minutes (guaranteed!) as you navigate through the game. It's got a great sense of humor and a storyline that pays tribute to the X-Files. Thimbleweed Park is hands down one of the best adventure games you can get your hands on. And the $10 price tag is worth it.
---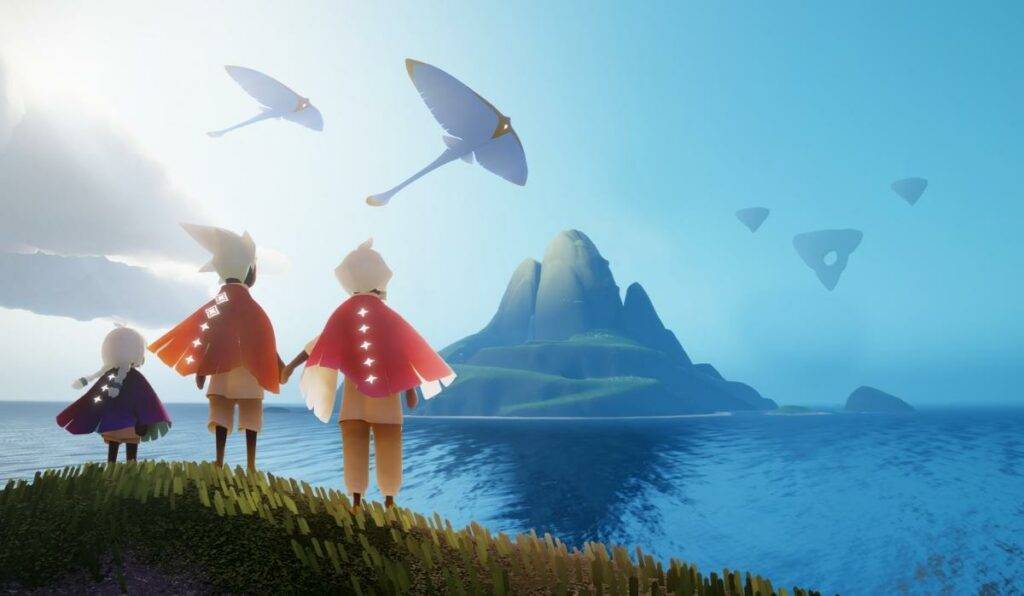 Sky Children of Light is an exceptional open-world MMORPG that invites you to immerse yourself in a breathtaking journey of unraveling the sky's mysteries. Thatgamecompany, known for its console develop this game hits like Journey, Flower, and Flow.
As a player, you can explore seven enchanting realms, either embarking on solo adventures or teaming up with friends to uncover the secrets. While it may lack clear direction sometimes, that's part of the charm, as players enjoy the thrill of unraveling the enigmatic world around them. This game boasts visuals and soundtracks that are truly among the finest in its genre. So, to enhance your experience further, putting on a pair of headphones while playing is highly recommended.
---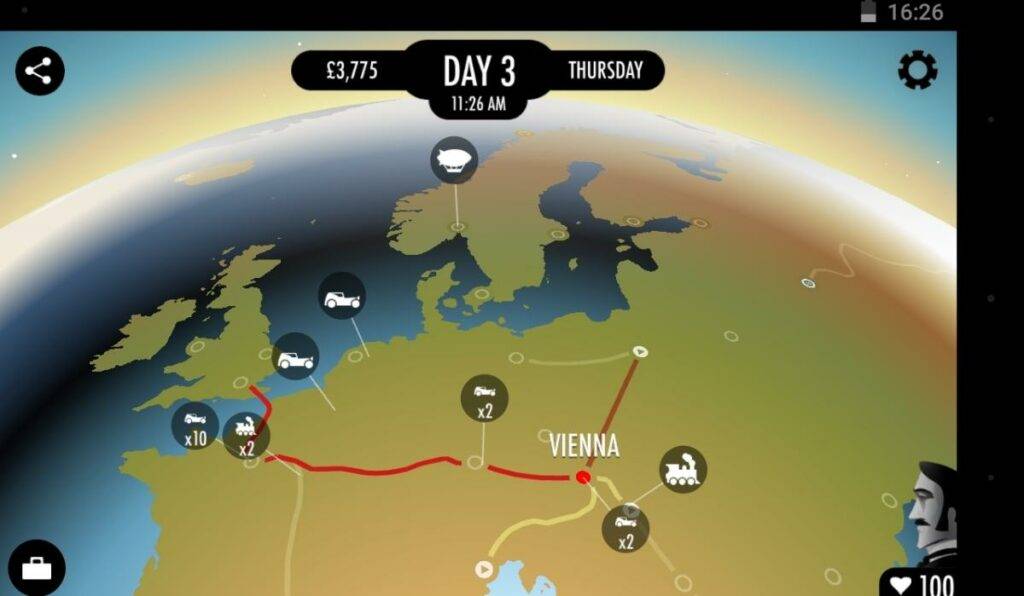 Despite being an old game, 80 Days is still one of the best adventure games. In this adventure game, you take on the role of Phileas Fogg, a wealthy world traveler's assistant responsible for planning the journey to navigate the globe in just 80 days.
The journey's success depends entirely on you, from selecting destinations to deciding where to shop. You'll need to balance your resources wisely, bribe your way onto early departures, and avoid bankruptcy, as going broke will leave you begging for assistance. You choose your own route, utilizing various modes of transportation such as airships, submarines, mechanical camels, and steam trains. And the real joy lies in discovering the best routes and witnessing the unfolding action with each choice you make.
---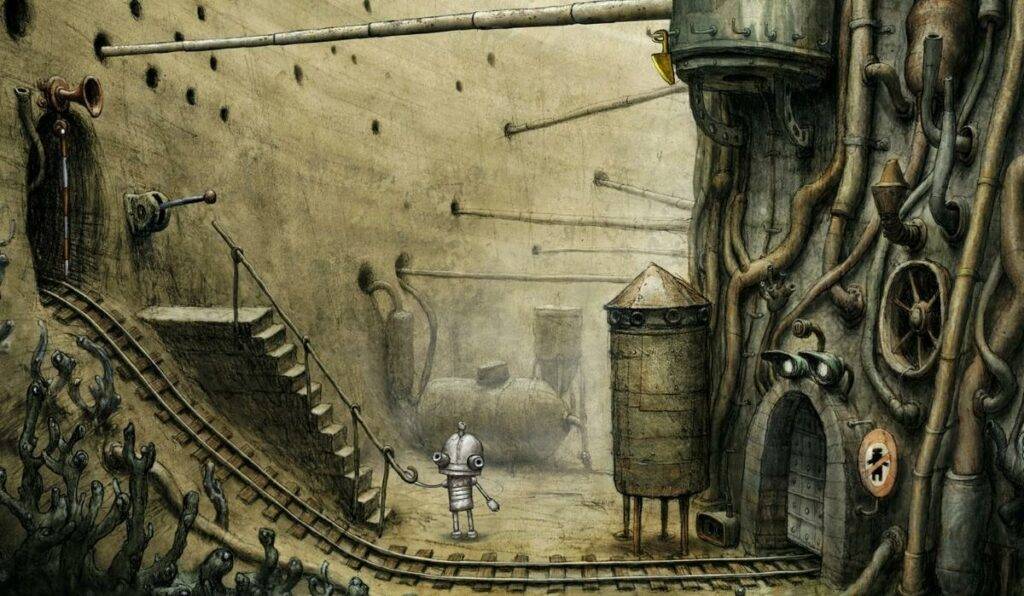 Machinarium is a visually stunning adventure game about lonely robots in a strange, wordless future. Even today, it remains one of Amanita Design's finest creations, thanks to its beautiful art style and challenging puzzles.
As the player, you control a robot that has been cast aside into the scrap heap. You must navigate through puzzles, gather items, and upgrade yourself to find a way back to the city. Your ultimate goal is to rescue your robot girlfriend. Even better, if you've already enjoyed Machinarium, Amanita Design has a collection of other fantastic adventure games available on the Play Store, all of which are well worth their asking prices.
---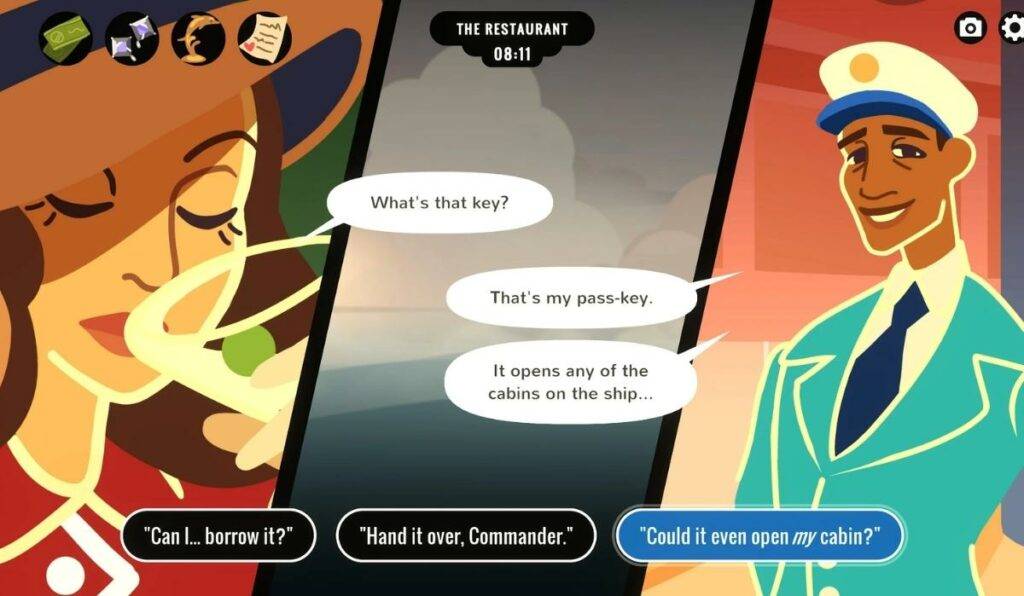 In July 1935, a murder was committed aboard the SS Hook ship, and the twist is that you are the culprit. The question is, can you get away with it? You, the player, have thrown your husband into the Atlantic to claim his life insurance.
The game challenges you to see if you can successfully get away with murder before the ship reaches New York within a span of 8 hours. You can go wherever you want, whenever you want, and say whatever you want. The story world is simulated, with other characters moving and acting independently, remembering everything they see and hear—including your actions. The clever dialogue and immersive background sound effects genuinely transport you into its captivating world. It easily secures a spot among the best adventure games for Android list.
---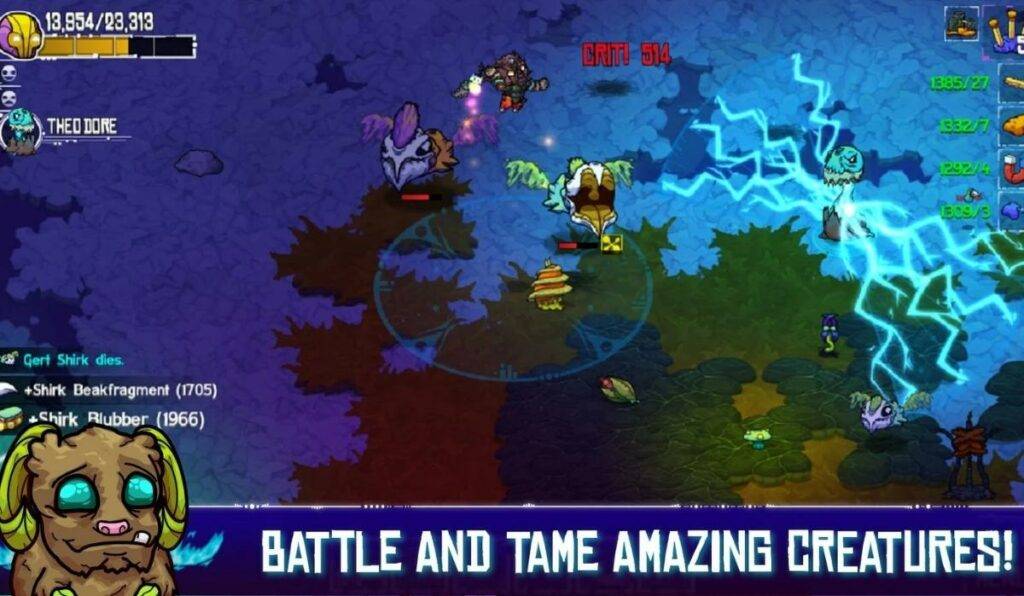 Crashland, released in 2016, has already established itself as one of the top adventure games in its genre. The game presents a vast, diverse world filled with sentient races, continents, and a bid for the planet's future.
CrashLands's lively and humorous world, you take on the role of Flux Dabes, a galactic trucker stranded on an alien planet. Your mission is to retrieve your cargo, construct a base, engage in combat with adversaries, and ultimately save the world. You can craft items, tame alien creatures, and explore the vast world with an RPG-style progression. With its expansive content and immersive gameplay, Crashland provides a great gaming experience on mobile devices.
---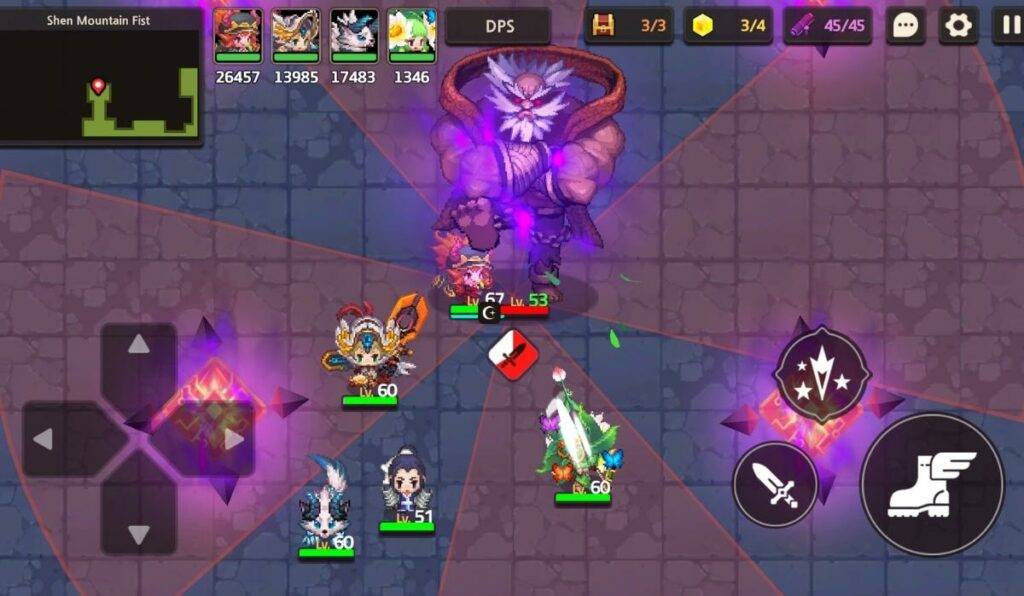 Guardian Tales is an adventure game that pays homage to classic adventures. The journey begins in Canterbury, a world facing turmoil due to the invasion of the Invaders.
Players explore the game's world, solving puzzles and unraveling its mysteries.
The game features boss battles, a decent storyline, and enjoyable side activities.
You can collect and choose from over 50 Heroes and 100 unique weapons as you progress. The game embraces retro aesthetics and incorporates hack-and-slash gameplay mechanics. Additionally, the guilds in the game allow players to connect and chat with friends. The game employs gacha mechanics, which can be frustrating for players who prefer not to spend money. However, Guardian Tales can be one of the best adventure games for those who can overlook this aspect.
---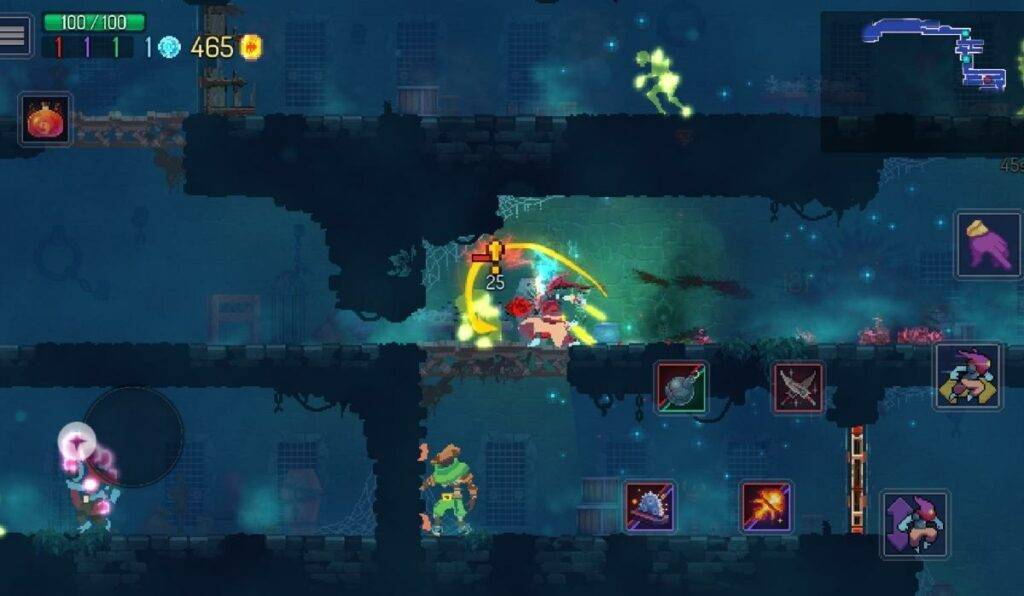 Dead Cells is a game where you step into the shoes of a failed alchemic experiment and explore a sprawling castle on a gloomy island. The game embraces the concept of death and respawning, encouraging players to learn from their mistakes and persist.
In this game, You engage in dynamic 2D combat, mastering various survival weapons and skills. With challenging boss battles and diverse biomes, Dead Cells offers a captivating experience. With each death, you'll unlock new levels and paths, allowing for nonlinear progression based on your current build, playstyle, or mood. This grants a sense of freedom and adaptability in exploring the game world. Additionally, Dead Cells offers three downloadable content (DLC) packs that introduce more enemies, biomes, and activities, further enhancing the gameplay experience.
---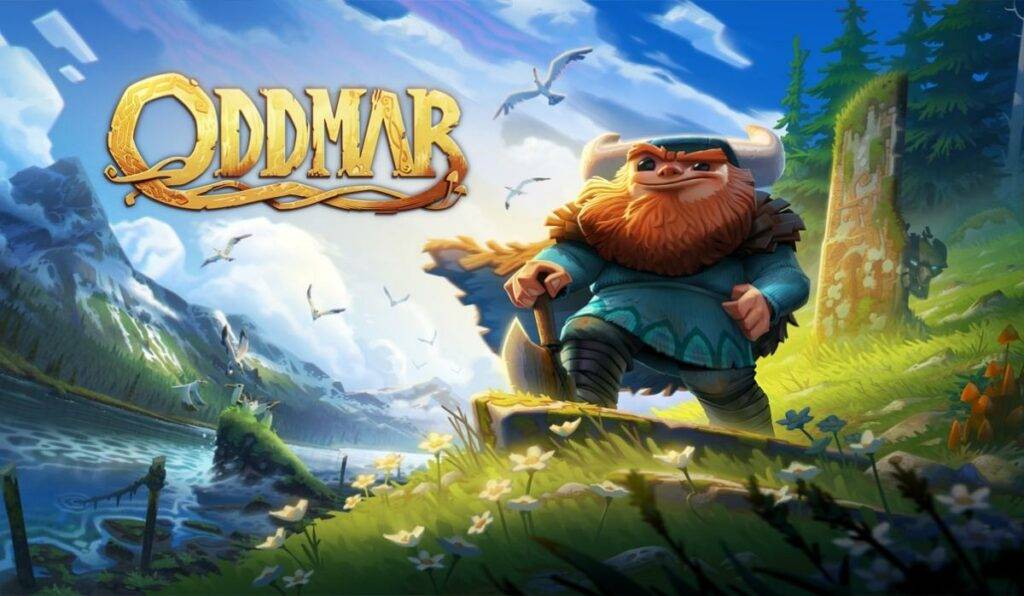 Oddmar tells the tale of a Viking named Oddmar who struggles to find his place in his village and is deemed unworthy of entering Valhalla. Determined to redeem himself for his village, Oddmar embarks on an adventurous journey.
You journey alongside Oddmar through 24 levels filled with physics-based puzzles and platforming challenges. You will encounter various characters, both friendly and hostile, in enchanting environments such as magical forests, snowy mountains, and treacherous mines. Oddmar can be downloaded from the Play Store for free, but it is only a preview version. To enjoy the full game, an in-game purchase is required. Overall, the game offers a visually stunning experience making it one of the best adventure games for Android.
---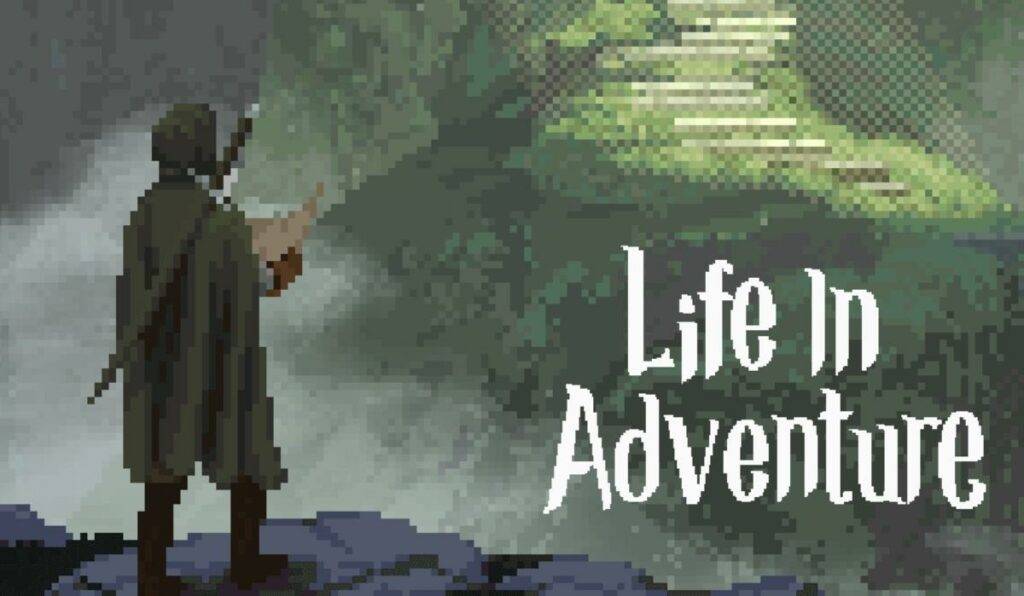 Life in Adventure is an awesome mobile game about role-playing and fantasy. The game has a bunch of different endings, so there's tons of replay value. In this game, you embark on an adventure in a Dungeons & Dragons-style fantasy world.
The game takes into account various factors such as your abilities, items, assets, and the decisions you've made in the past. These elements are crucial in determining the outcome of the events you encounter. You'll read text descriptions with cool pixel art, and then you have to make decisions and deal with the consequences. It's like those old-school Final Fantasy battles we all love. If you're into Western fantasy stuff, you might find this one of the best adventure games for you!
---
Also Read: