Anytime wrestling fans hear about WWE, nostalgia runs through their minds. The show has been a part of many wrestling fans while growing up. WWE involves physically demanding and high-impact moves, such as throws and twists. Due to the nature of the sport, athletes often suffer from various injuries, including sprains, dislocations, fractures, and serious injuries.
So, fans are always warned by the show not to attempt any of the moves. But they can definitely try these moves in the games. We've got you covered if you're looking for a good WWE game for your Android device. We've put together a list of 5 best WWE games for Android.
These are the best WWE games for Android that you should try
---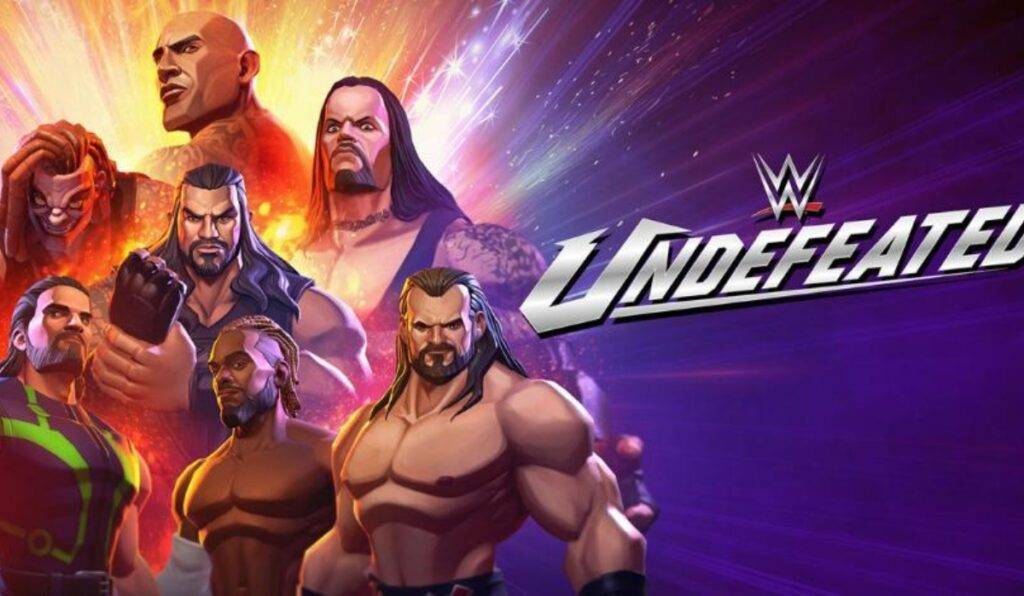 WWE Undefeated is a top-rated game boasting high-quality graphics and impressive game mechanics. This Android RPG multiplayer game allows players to start with either The Rock or Drew McIntyre as their playable character. The game's main objective is to execute moves on your opponent until their health bar reaches zero twice. There are three types of cards that you can use to perform these moves: strike, grapple, and block.
The game offers a roster of 14 WWE superstars, including popular names such as John Cena, Roman Reigns, The Rock, HHH, Stone Cold, The Undertaker, etc. Players can utilize loot boxes or league progression to unlock additional WWE superstars. Winning fights earns players points and allows them to level up their superstar stats.
WWE Undefeated combines collectible card games (CCG) and one-on-one fighting game elements, offering players a fresh and engaging experience. Overall, WWE Undefeated is one of the best WWE games for Android.
---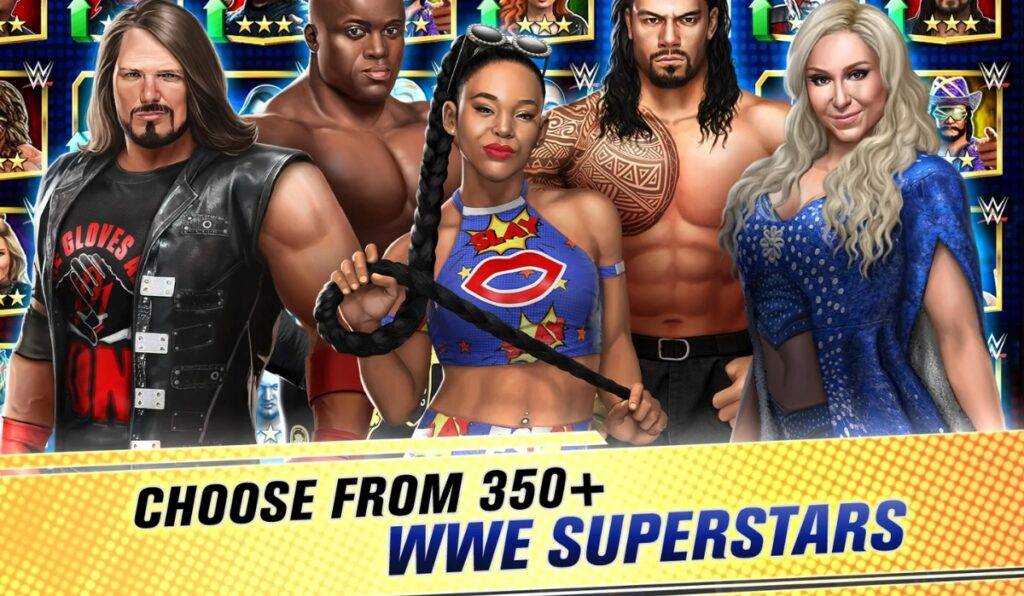 The next game on our list is WWE Champions. This is an action RPG puzzle game where you can collect and customize your WWE Superstars and Legends roster.
Some legends include The Rock, Roman Reigns, and John Cena, as well as legendary heavyweights like Andre the Giant and Bret "Hit Man" Hart.
This game is a combative puzzle game that requires players to match three colored gems in order to execute an attacking move on their opponent. With different classes to choose from, you can strategize and upgrade your Superstars' abilities to win matches, earn XP, and rank up from NXT to main event arenas. The game also features PvP battles, faction alliances, and league systems and offers exclusive rewards and prizes through VIP membership subscriptions.
If you're a fan of Match 3 puzzle games and watching WWE superstars execute finishing moves, then WWE Champions is the game for you.
---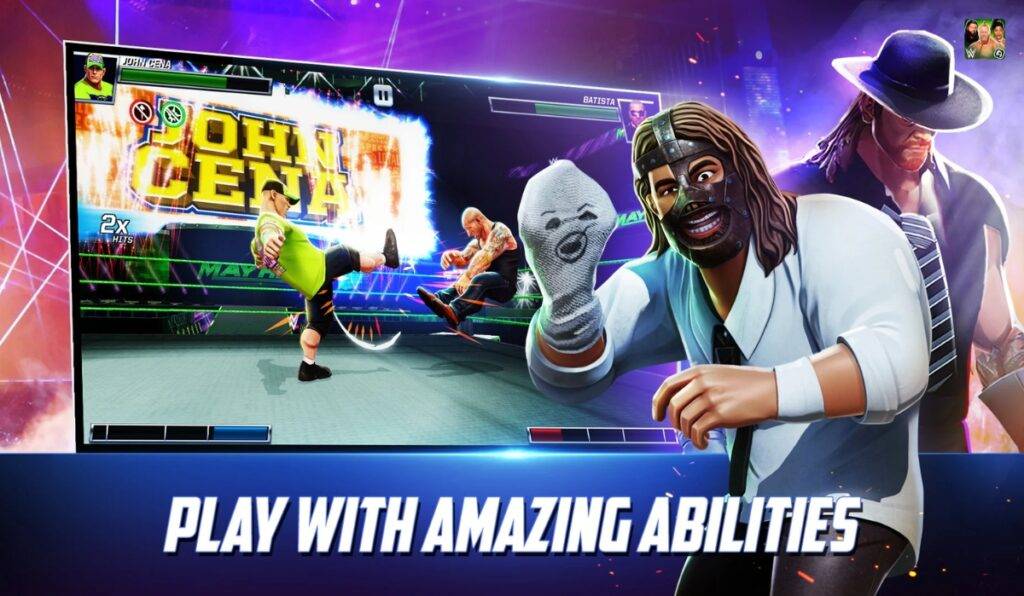 WWE Mayhem is an action-packed, fast-paced wrestling game available on Android. The game features a wide range of WWE superstars, including veterans and new faces, making it one of the best WWE games for Android.
This arcade-style fighting game has exaggerated graphics and over-the-top finishing moves, making it perfect for WWE fans. Some of the wrestlers you can play include John Cena, Roman Reigns, The Rock, and Triple H, as well as legends like Hulk Hogan and The Undertaker. Players can even choose to play as some of the top WWE female superstars, including Charlotte Flair, Bayley, Asuka, Alexa Bliss, Ronda Rousey, and The Man Becky Lynch. These divas are known for their impressive in-ring performances and are fan favorites.
The controls are easy to use, and the game provides a tutorial for those who need it. You can switch players and attack with finishing moves to defeat your opponent and win the match.
---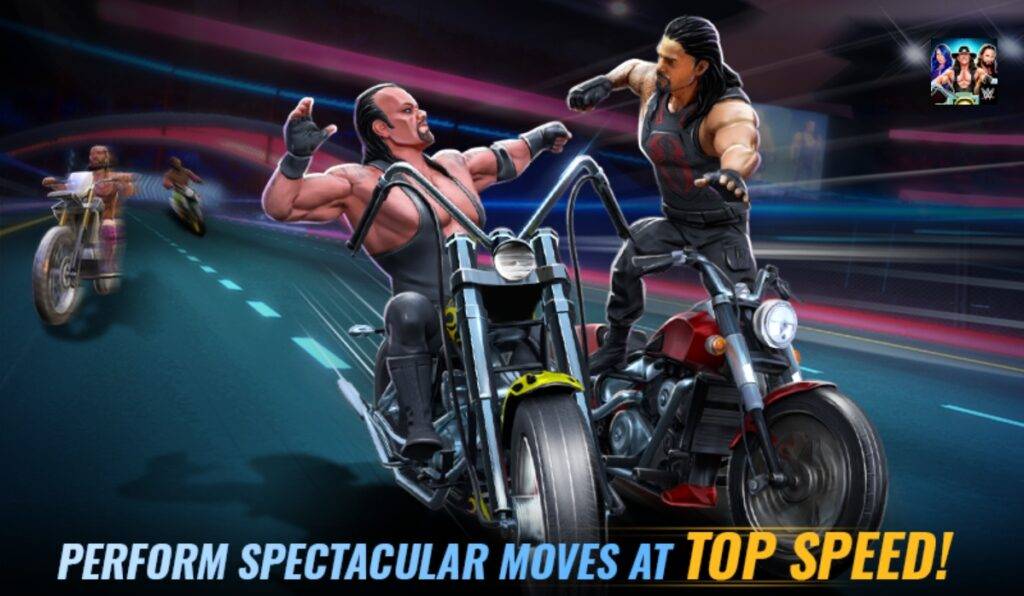 If you are a fan of both WWE and racing, how about a game that combines both genres? Well, WWE Racing Showdown does just that. It is a unique racing game that combines WWE finishing moves with high-speed motorcycle races.
The game features popular WWE fighters such as John Cena, The Rock, Hulk Hogan, Roman Reigns, and The Undertaker. The game's objective is to maneuver the bike on the racing track while executing kicks, punches, and weapon attacks. The game is easy to play with basic controls, and as you progress through the levels, you can unlock more WWE fighters. You can choose your favorite WWE superstar, perform their signature moves, and win the race on iconic racing tracks to level up. It is a must-play game for WWE and racing fans.
---
WWE SuperCard – Battle Cards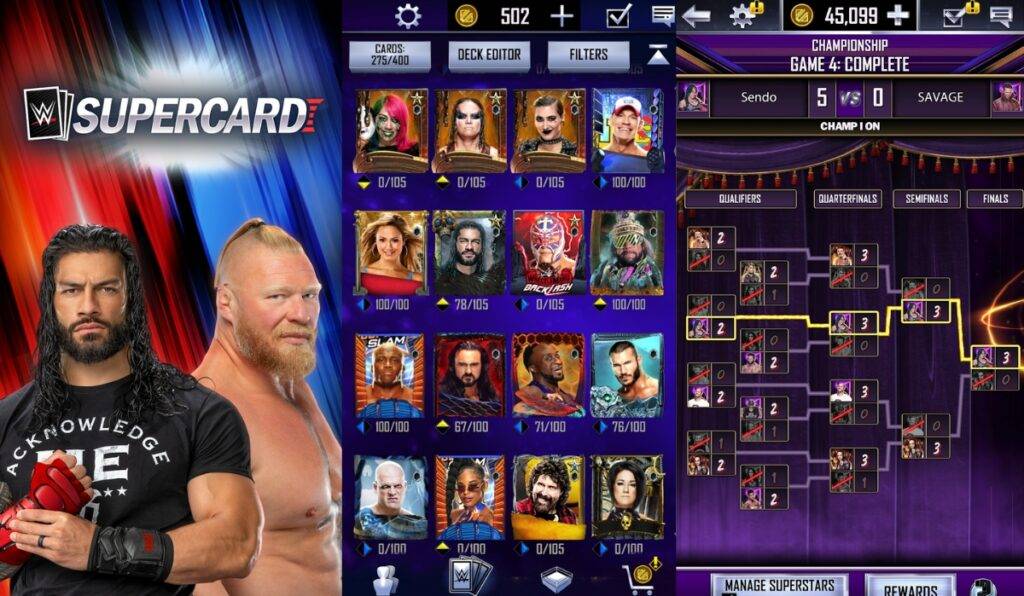 The last game on our best WWE games for Android list is WWE Supercard. This mobile card game combines the popular mobile card battle genre with the WWE universe. Players can collect cards featuring WWE Legends, Hall of Famers, NXT stars, and WWE Superstars such as Brock Lesnar, Dwayne "The Rock" Johnson, John Cena, The Undertaker, Stone Cold Steve Austin, and Hulk Hogan.
The game offers a variety of match types, including singles, tag teams, and divas matches, among others. Players must collect battle cards and build their deck to compete in championships across various PPV matches and real-time events. With over 450 cards available, each featuring unique attributes, there are numerous modes to play. Exhibition mode allows players to go one-on-one with a random person online. Overall WWE Supercard is a perfect game for someone who is a fan of both WWE and Card games.
---
Also Read: