Racing games have always been a favorite among gamers who crave action-packed gameplay. Racing-centric games hold a special place in the gaming community, whether it's the thrill of the amazing selection of cars or the intense races in different modes and locations. You've come to the right place if you're interested in racing games and looking for the top smartphone racing games.
Below, we've compiled a list of the best racing games for Android and IOS. These games have been carefully selected to provide you with an immersive racing experience on your smartphone. So, Get ready to showcase your steering skills and engage in thrilling car races with these exceptional games.
These are the best Racing Games For Android and iOS that you should try
---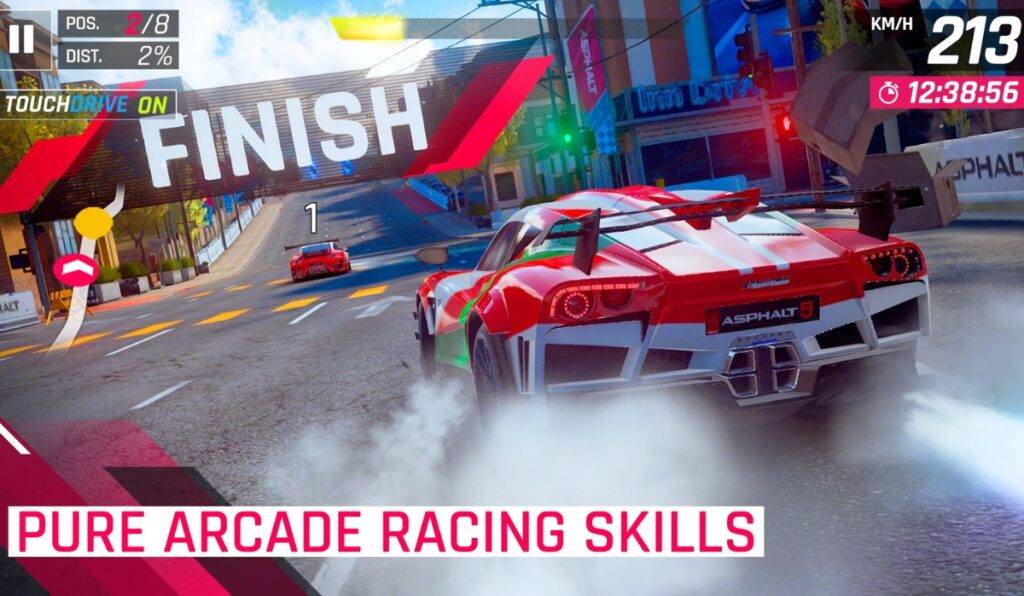 If you enjoy playing racing games on your smartphone, chances are you're familiar with the popular Asphalt series developed by Gameloft. The most recent addition to the series is Asphalt 9: Legends, which offers players a captivating experience with its stunning selection of real-life cars, impressive tracks, and lifelike graphics.
In Asphalt 9, you can compete against online opponents or engage in single-player gameplay across various game modes. The game provides many vehicle choices, including sleek sports cars and rugged off-road vehicles. Additionally, you can personalize your car with decals, paint jobs, and performance enhancements. For racing enthusiasts, Asphalt 9 is certainly one of the best racing games to try out.
---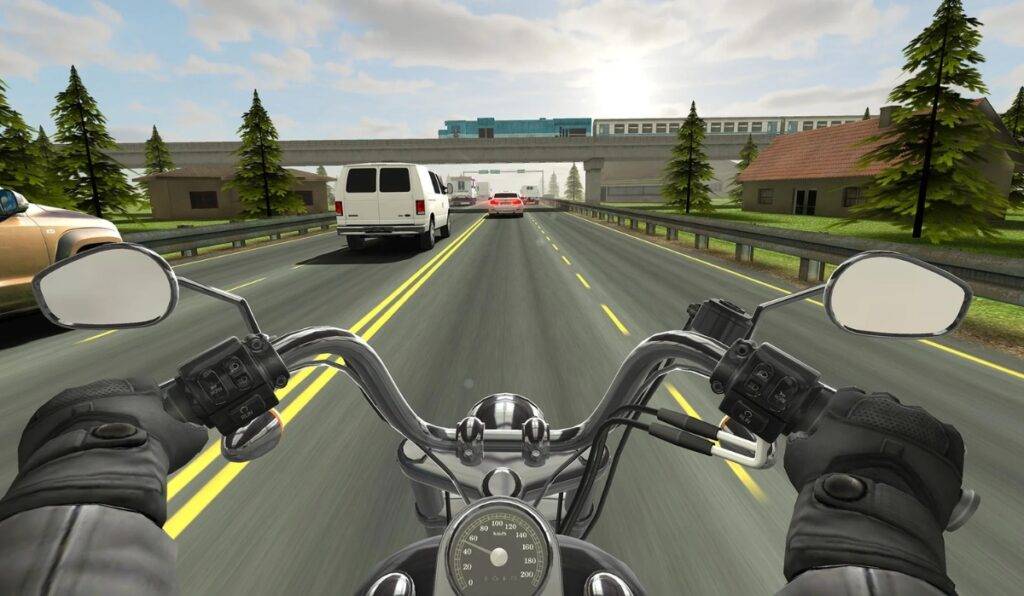 Our next featured game is Traffic Rider, an exciting racing game that puts you in control of powerful motorcycles. With an impressive lineup of bikes, ranging from sports bikes to cruisers, this game offers a diverse selection for players to enjoy.
The controls in Traffic Rider are user-friendly and easy to grasp, although mastering the bike handling may require some practice. Not only does Traffic Rider provide a wide variety of bikes and immersive graphics, but it also features an intense multiplayer mode that adds an extra layer of excitement to the game. Whether you're a racing enthusiast or simply seeking the adrenaline rush of racing on two wheels, Traffic Rider is a fantastic choice.
---
Among the well-known racing games, the CSR Racing series stands out as one of the best racing games for Android and IOS. CSR Racing 2 is a drag racing game that offers an exciting gameplay experience.
The game features a campaign mode that provides a variety of races to complete, offering a sense of progression and achievement. CSR Racing 2 also offers online racing where you can challenge and race against other players. You create your custom cars and collect and customize iconic vehicles from the 60s, 70s, 80s, and 90s. If you're a fan of racing games and are looking for a fun and engaging time killer, CSR Racing 2 is definitely worth considering.
---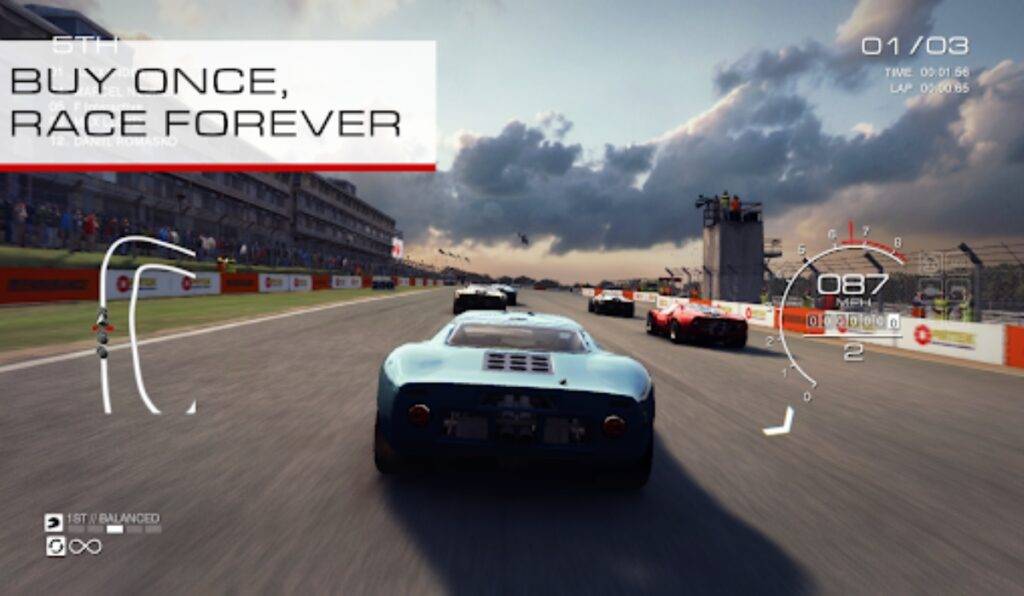 Grid Autosport is a highly acclaimed mobile racing game that delivers a PC-level experience. That's why this is a paid game with an initial installation charge. The variety of maps, cars, and race categories adds to the game's appeal and ensures a diverse experience.
The game's physics are highly realistic, contributing to the authenticity of the racing experience. Players can race with each other with its impressive selection of 100 cars and 100 circuits. Different custom controls are available according to players' preferences, whether tilt, wheel, touch, aero touch, or gamepad input. Additionally, the graphics are visually appealing, providing a visually pleasing gameplay experience. Grid Autosport is an excellent choice for mobile racing fans seeking a comprehensive and varied racing experience.
---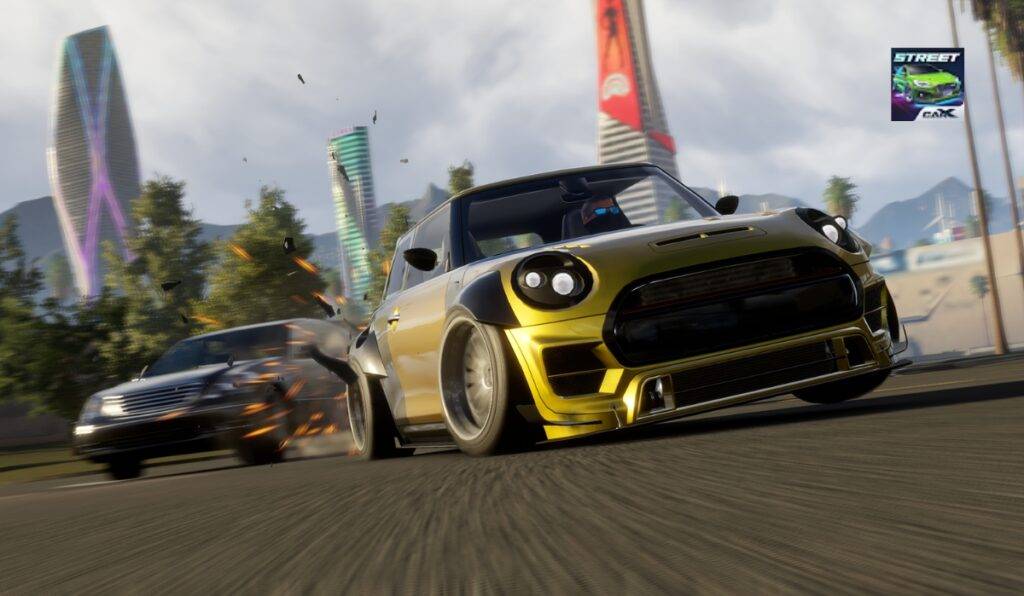 Moving on to our best racing games for Android and IOS list, we have CarX Street. It is an immersive street racing game designed for mobile devices, offering a thrilling driving experience.
One of the standout features of CarX Street is its extensive customization options. Players can personalize their cars with various parts, colors, and stickers, creating a unique and personalized look. This adds a layer of individuality to the game, making each car feel special. In addition to its single-player mode, CarX Street includes a multiplayer component where players can race against other players online. For those with high-end mobile devices and a desire for an open-world racing game, CarX Street is a great choice.
---
At number 6, we have CarX Rally. This game offers the freedom to take your favorite car off-road and explore various terrains. One notable feature of CarX Rally is its controller support, allowing players a more immersive and precise gaming experience.
CarX Rally boasts an impressive selection of cars, with a wide variety to choose from. Whether you prefer regular cars or muscle cars, there are 35 tournaments available for players to compete in. Additionally, players can fine-tune their vehicles to their liking, enhancing their performance and handling. Overall, CarX Rally delivers a great rally racing experience with its customization options, challenging gameplay, and attention to physics.
---
Static Shift Racing is a racing game with futuristic settings and is one of its main highlights. In this game, players have the opportunity to drive over 20 uniquely designed futuristic cars.
The game offers a captivating campaign mode with over 100 missions to complete, providing a great single-player experience. Additionally, a multiplayer mode allows you to compete against up to eight players online. The open-world nature of the game allows players to explore the city at their own pace and engage in thrilling races. Overall, Static Shift Racing is one of the best racing games for Android and IOS, combining futuristic aesthetics and engaging gameplay.
---
Hill Climb Racing 2, created by the same developers as the original Hill Climb Racing, offers an even more exciting and enjoyable experience. It is a 2D online multiplayer racing game with various tracks, vehicles, and character customization options.
In the game, players can choose from over 20 vehicles, including cars, trucks, bikes, and a tank. Each vehicle offers a unique driving experience. The objective is to race against opponents, navigating up and down hills, which proves to be more challenging than it may seem. Additionally, this game is optimized to work well on older devices, ensuring accessibility for many players. Overall, Hill Climbing Racing 2 has a simple premise; vibrant graphics and straightforward controls offer an enjoyable racing experience.
---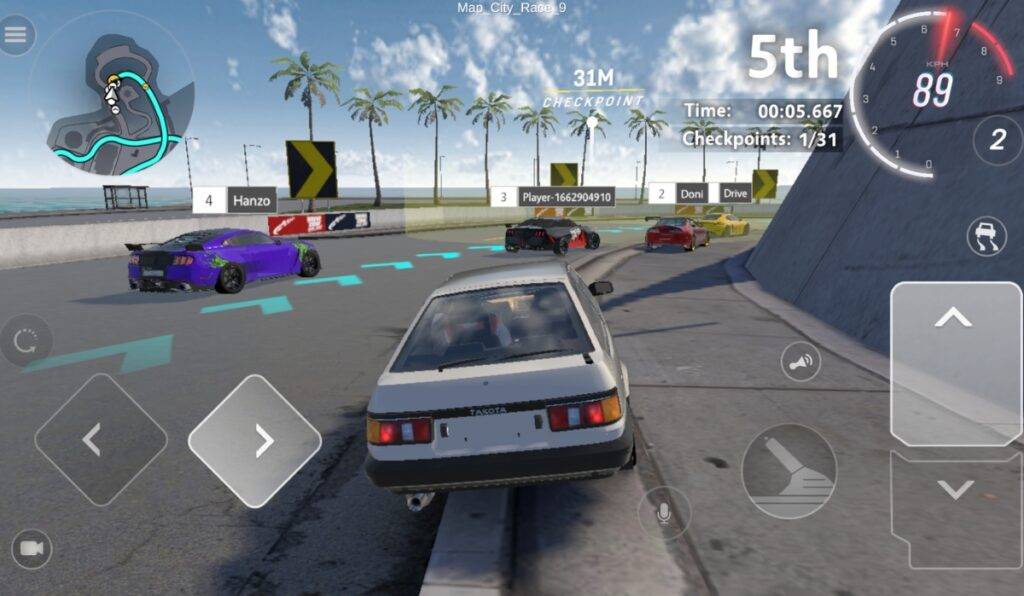 At number 9 on our best racing for Android and IOS list, we have Drive Zone Online. In this game, players have the freedom to explore a vast map and choose the missions they want to undertake.
Initially, the races seem unfair as you'll likely drive slower cars than your rivals. However, as you actively participate in races and complete missions, you'll level up and unlock new vehicles. One of the exciting aspects of Drive Zone Online is its multiplayer feature. Up to six players can join online races. Drive Zone Online provides players with a visually impressive open-world driving experience making the game engaging for driving enthusiasts.
---
Traffic Racer Russian Village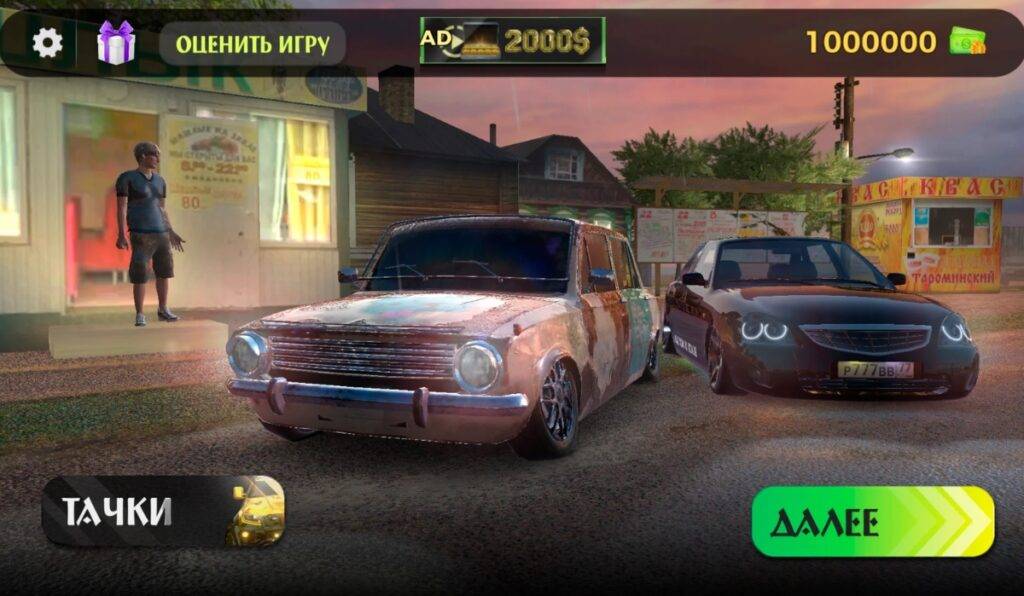 If you're a fan of racing games, you definitely don't want to miss out on Traffic Racer Russian Village. The standout feature of this game is its detailed scenery and engaging gameplay.
Players will have access to over 40 Russian and imported car models, each with its own unique characteristics. Traffic Racer Russian Village offers different game modes, including time trials, where players can test their skills against the clock. From the Russian cities to the picturesque villages, the game scene captures the essence of the setting. With everything about the game, Traffic Racer Russian can be considered one of the best racing games for Android and iOS.
---
Also Read: