Being the most popular sport in the world, Football has a massive fanbase. With many people loving Football, games based on Football are also one of the popular sports genres games. Soccer games are prominent across all platforms, from PC to consoles and even smartphones. Among them, smartphones have the most variation in Soccer games.
In most football games, you can either play as one of the players on the field alongside your favorite athletes or take on a manager role. We've curated a list containing all those things. So, here are some of the best football games for Android and IOS.
These are the football games for Android and iOS
---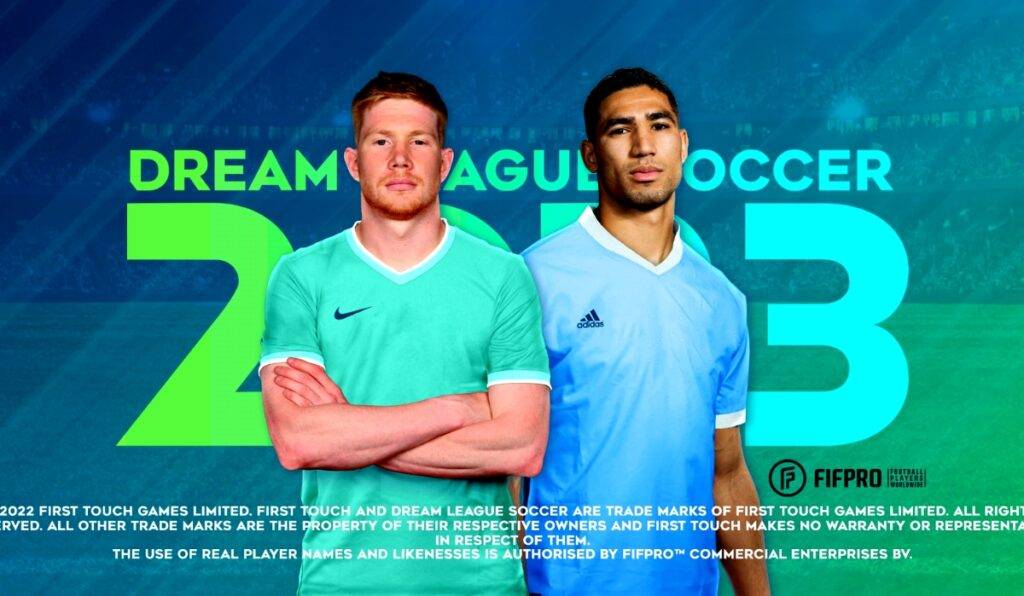 Dream League Soccer 2023 is a fresh addition to the series, with new features and over 4,000 licensed players to choose from. You can build your dream team by selecting players from any club. And with that dream team, you take on the best soccer clubs and even construct your stadium.
The game has full 3D motion-captured player moves, cool team customizations, and immersive in-game commentary. It's like you're there! Plus, you can upgrade your stadium to world-class facilities as you make your way to the Legendary Division. There are also regular events and competitions where you can win superb rewards. With dream league's fantastic gameplay and popularity, it's safe to say that it is one of the best football games for Android and IOS.
---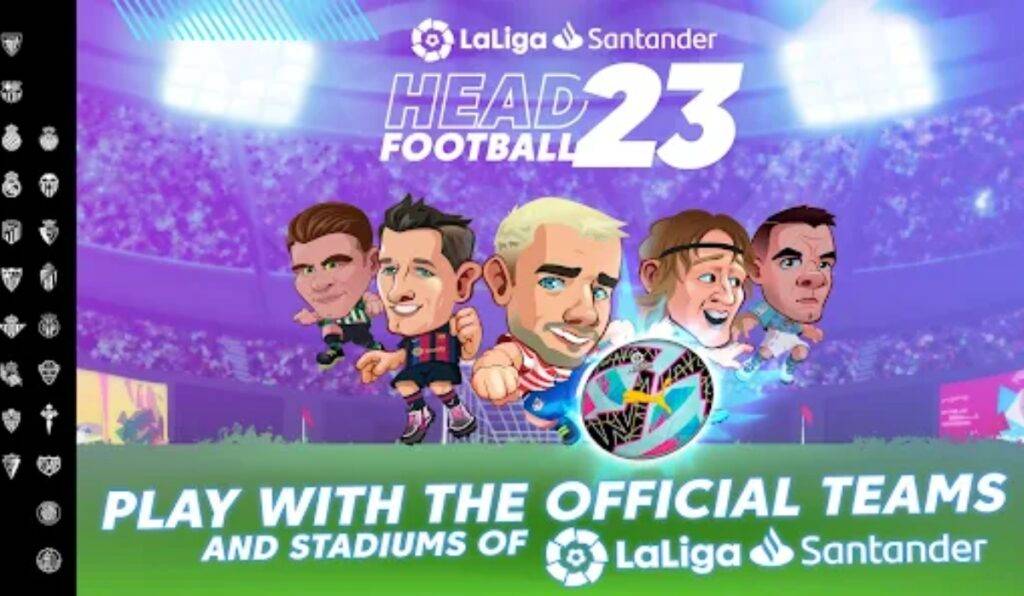 Looking for a fun and exciting football game to play on your mobile? Look no further than Laliga Head Football! This game is an entertaining arcade-style soccer game with official licenses from La Liga so you can play with all your favorite football players.
Head football is straightforward, easy to learn, and can be mastered in just a few play sessions. The game features a one-on-one match between two players or a single player against AI. You'll never get bored with three different modes of play, including missions, friendly matches, and career modes. Moreover, you can improve your players' skills, unlock special shots and power-ups, and create your own football player.
---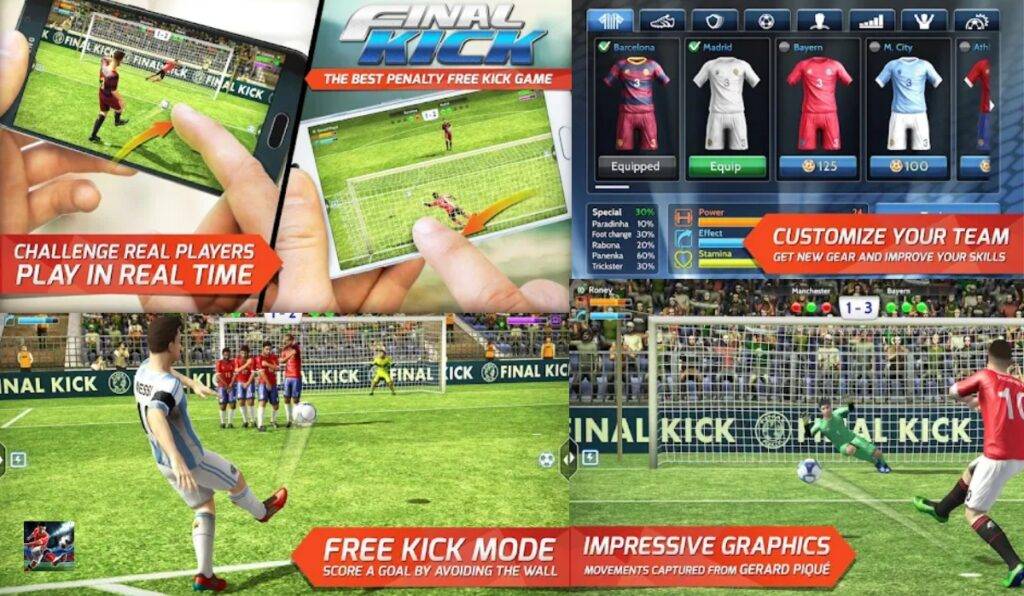 Final Kick 2020 is an arcade-style soccer game that offers real-time multiplayer gameplay. This allows players to compete against friends online or find an online opponent to play short games.
Players can play a shootout repeatedly, with the objective of scoring goals. The simple game controls allow players to shoot the ball with their fingers and drag the goalkeeper to make great saves. Although the game doesn't offer many features, it's part of its appeal. It's perfect for a quick game during breaks, but the tournaments can take some time to complete. Additionally, there are 20 offline tournaments to play. The game is completely free to play, making it one of the best football games for Android and IOS.
---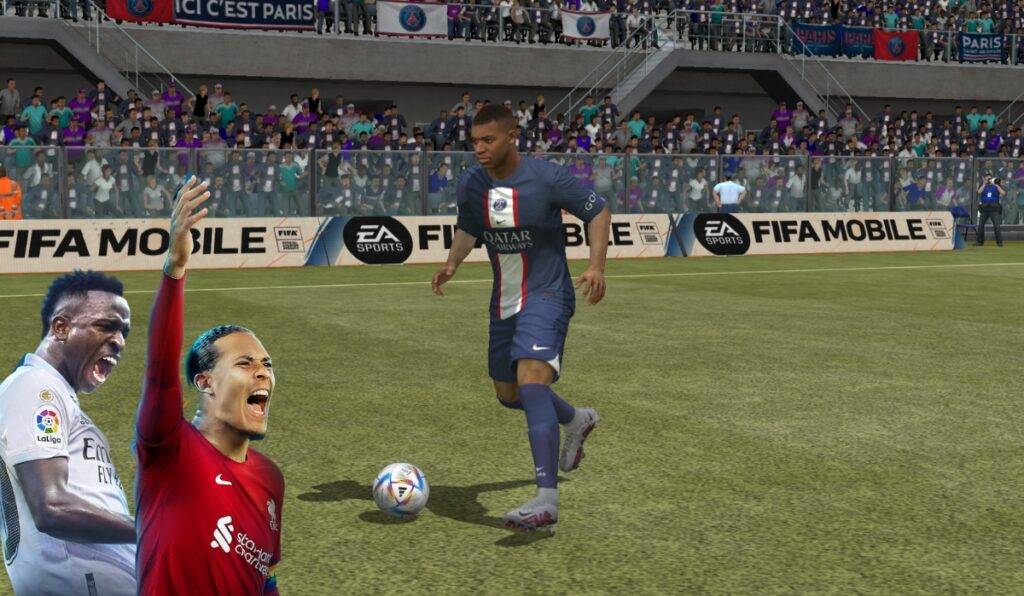 If you know anything about FIFA games, then you know it sets the bar for soccer games. The same thing goes for FIFA Soccer. The highlight feature of this game is the newly upgraded soccer stadiums, realistic stadium SFX, and live on-field audio commentary.
The game allows you to build your dream team by collecting player items and testing your favorite soccer stars. You can compete against the best in PvP modes, including Head-to-Head, VS Attack, and Manager Mode, to become a champion in FIFA Mobile. It is usually well executed but contains the typical money-grabbing elements common in EA Sports games. It is frequently updated with events like the World Cup and includes unique features like 11 vs. 11 gameplay. Overall, FIFA Soccer is an exciting game that allows soccer fans to build their dream team.
---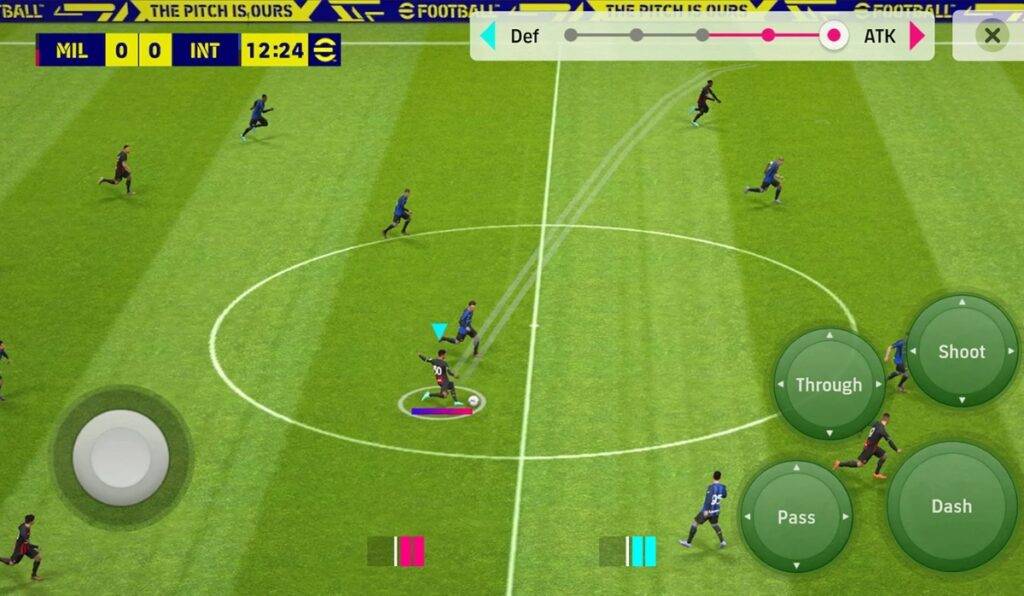 eFootball PES 2023 is considered by many as the most significant rival to FIFA on mobile devices, and some even argue that it is a better game. While it is not certain whether it surpasses FIFA, it is undoubtedly one of the best football games for Android and IOS.
With a focus on easy-to-perform commands and authentic gameplay, soccer fans worldwide will enjoy playing this game. Like most soccer simulation games, it allows players to build a team, develop players, and manage their organization. Players can play PES with high-quality graphics, above-average controls, and a large selection of licensed players. The Live Update feature is also a nice touch for creating a more immersive and up-to-date experience.
---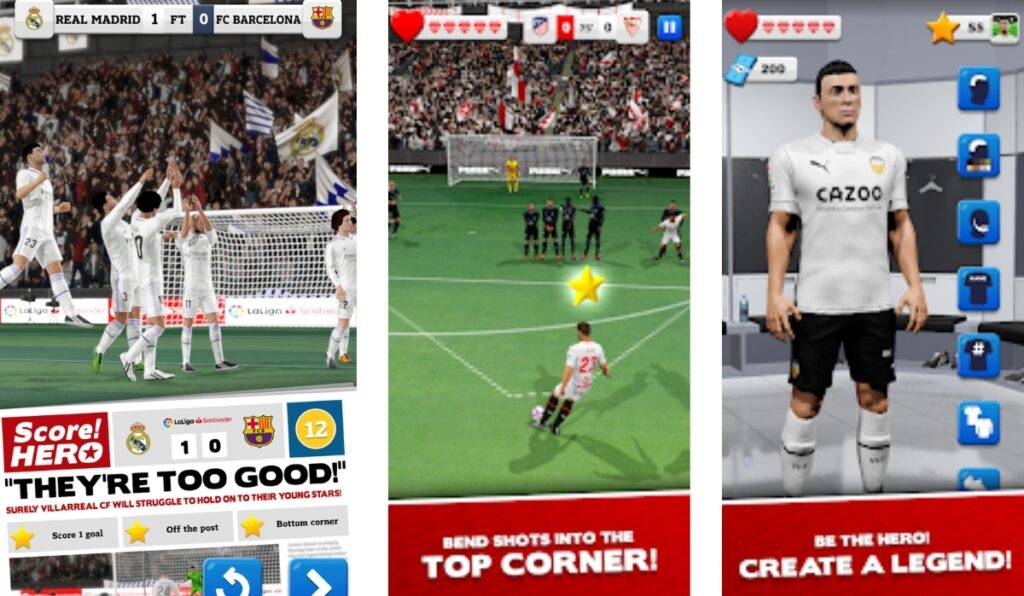 Score Hero is a one-swipe soccer game with over 90 officially licensed teams from real-world leagues. What sets it apart is its unique swipe-based gameplay that is easy to pick up, requiring players to draw a line on the screen to indicate where they want the ball to go.
The game replicates the player's swipe input and, if successful, switches to the new player in possession of the ball for the next move. In addition to playing matches, players can customize their hero's appearance and progress through an exciting new story mode. The game also features an Infinite Hero mode and commentary from a well-known commentator. As players progress, they can unlock trophies and other prizes.
---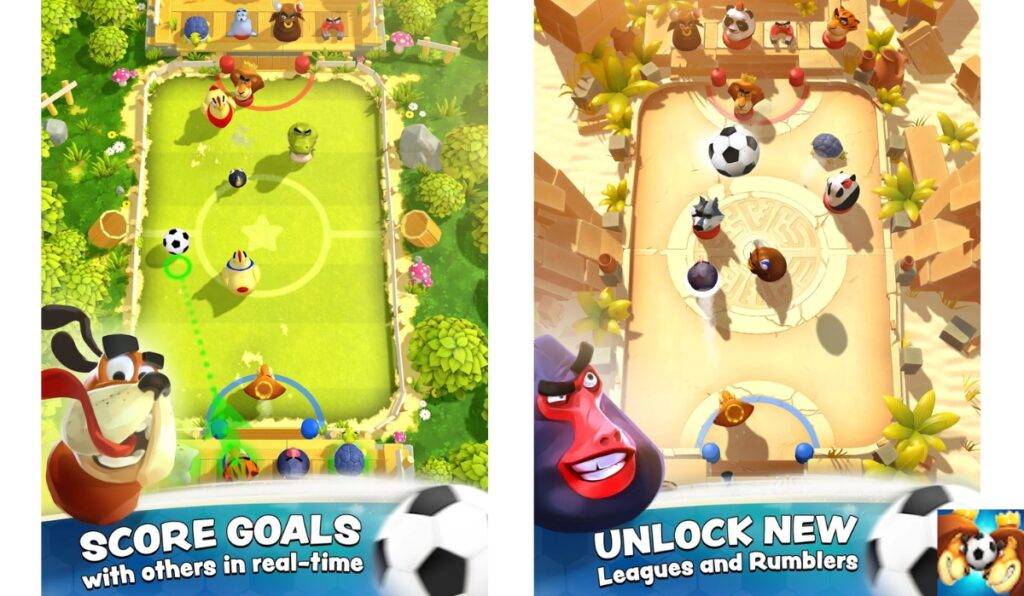 Rumble Stars is an exciting multiplayer soccer game that won the Most Competitive category at the Google Play Best of 2019 Awards. It is an arcade-style soccer game with vibrant graphics, amusing abilities, and animal characters.
The game's primary focus is PvP online gameplay with many characters and customization options. Rumble Stars also offers clubs, various leagues, competitive challenges, and the ability to watch game streamers within the game. You can also join and create Clubs, chat with other players, and work together to climb the ranks. Additionally, you can challenge your Clubmates and friends to private matches and learn new tactics by watching the best players on Rumble Stars TV within the game. Overall, Rumble Stars is one of the best football games for Android and IOS.
---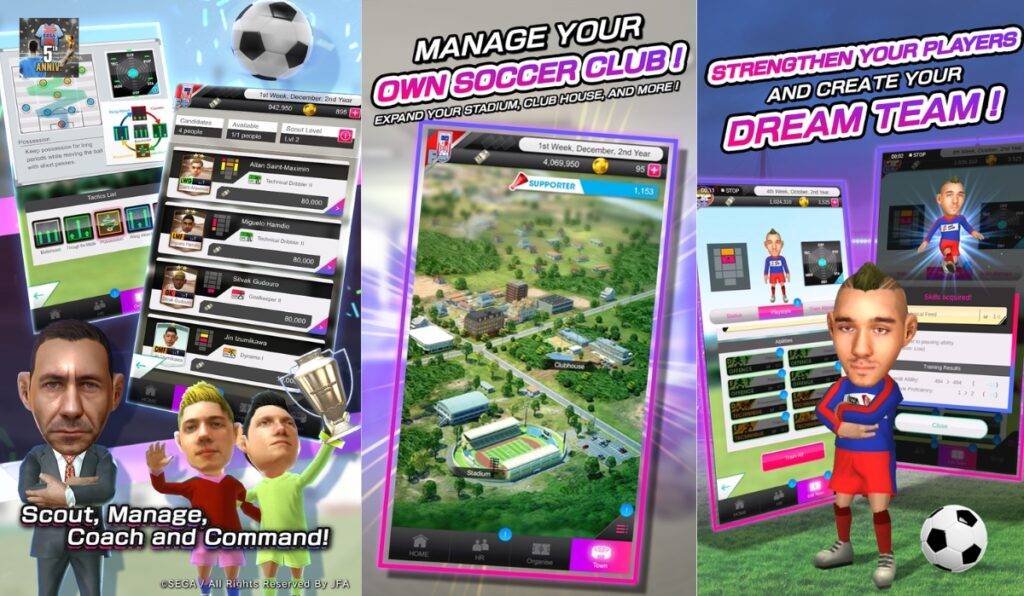 SEGA Pocket Club Manager is a football manager game where you train and manage your team. The main objective of this game is to start with a local team and attempt to transform them into an international powerhouse.
The game involves scouting and training talent, upgrading your stadium, and growing your fanbase. You can challenge managers worldwide by creating or joining Room matches to play tournaments against up to 16 managers and their teams. It also includes an online PvP mode where players can compete against other teams. Overall, SEGA Pocket Club Manager is a fun free-to-play online soccer manager game for all mobile devices.
---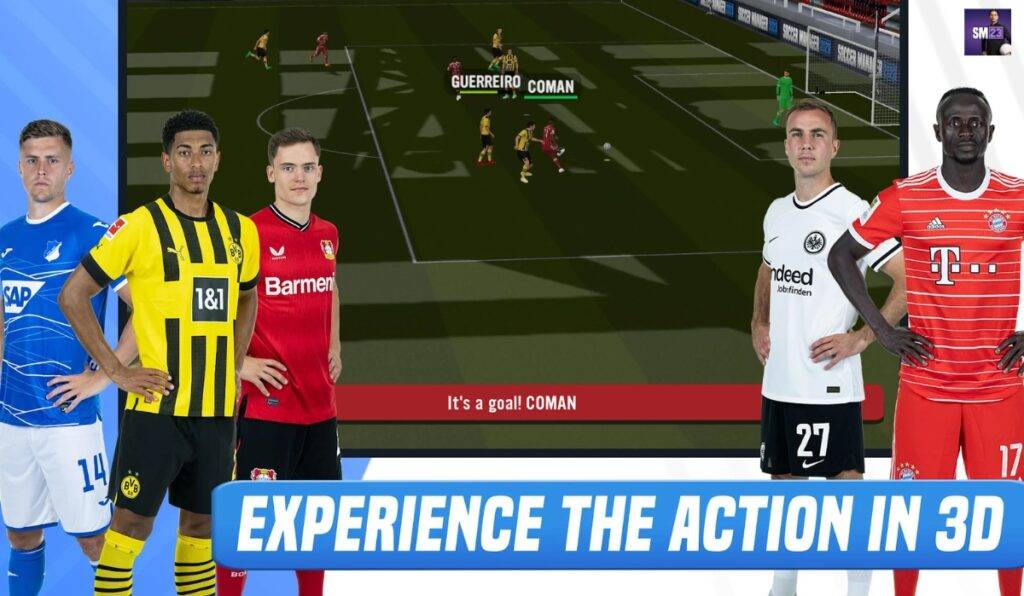 Soccer Manager 2023 is a team management simulator game where players can manage a soccer team in a league of their choice. This game will appeal to football fans who want to experience what it's like to be a football manager.
It features over 900 clubs and 25,000 players to choose from. The game allows you to build up your team's facilities and improve your franchise over time. The game's latest edition has a few upgrades and updates compared to previous years. Adding the Bundesliga license and the Create-a-Club career mode are exciting features that allow players a more personalized experience. Soccer Manager 2023 is one of the best football games for people who want to experience the manager side.
---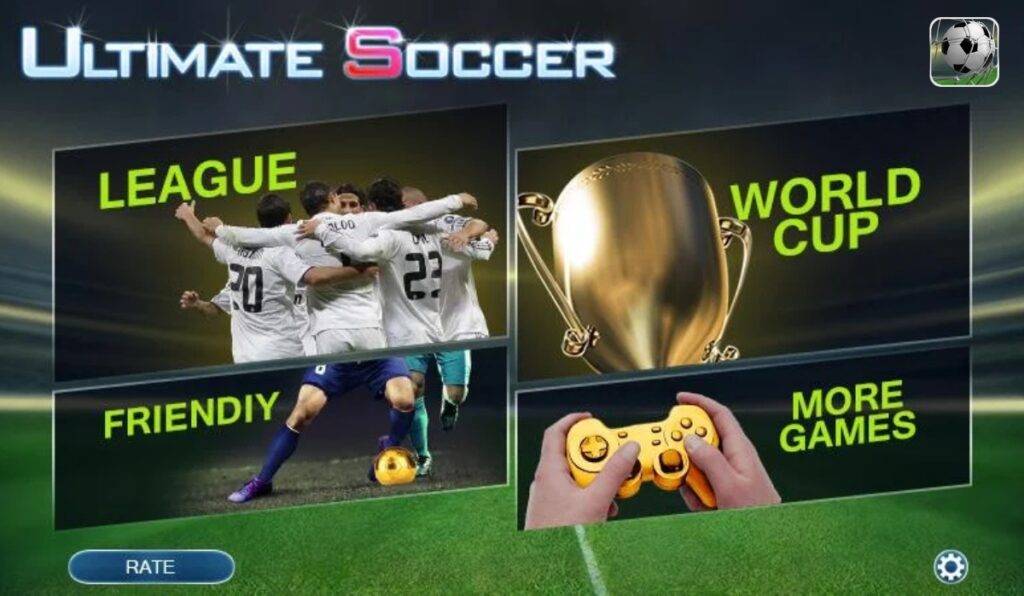 Ultimate Soccer is a fun and casual game perfect for those who want to enjoy the game without worrying about licenses or official teams. With Ultimate Soccer, players can build the best football squad leading them to win the league championship or FIFA World Cup.
The game features simple controls, smooth animations, and insane actions. Players pass, dribble around opponents, take aim, and shoot for a goal like in other games. The ability to build and manage your team, compete for league titles and cup competitions, and sell players to make more money is a great way to keep players engaged and invested in the game. However, it's worth noting that the game is only available for Android, making it one of the best football games for Android.
---
Also Read: