Over the years, thousands of animes have been released. But only a few great series that has stood the test of time. These shows have captivated audiences and left a lasting impression that resonates even years later. Animes have become mainstream, and their popularity is currently at its peak. In addition to current anime, anime fans also enjoy classics from the past.
So, In this list, we'll explore the top 20 best anime series of all time. They have become the subjects of endless praise and discussion within the anime community. Let's look at these remarkable series, celebrated as some of the greatest anime.
These are the Best Anime Series of All Time that you should watch
---
Full Metal Alchemist: Brotherhood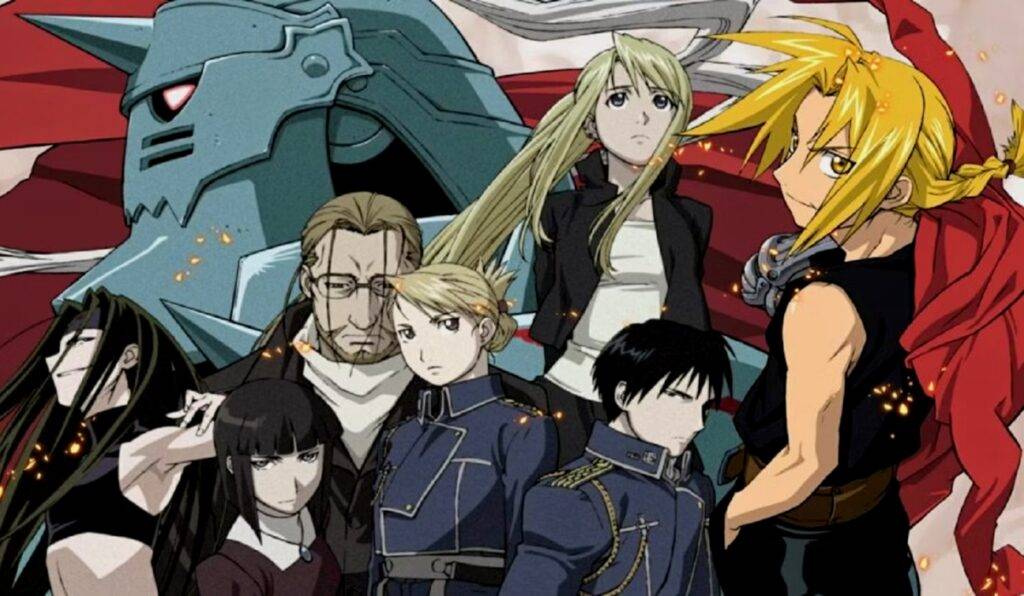 No of Episodes: 64 Eps
Genre: Adventure, Dark Fantasy
Starting our list, we have FMAB. Full Metal Alchemist: Brotherhood is absolutely captivating, from its incredible characters to its jaw-dropping fight scenes. The Elric brothers' journey to reclaim their bodies is simply mesmerizing.
Religion, militarism, genocide, family, sacrifice, and revenge are all deeply woven into the story right from the start. It stays true to Hiromu Arakawa's original work and excels at balancing its intricate fantasy battles. While the show knows how to bring on smiles with its iconic and flawed cast of alchemists, it also fearlessly delves into the darkest aspects of the human experience. So, be prepared for a wild ride that tackles lighthearted moments and human nature's depths.
---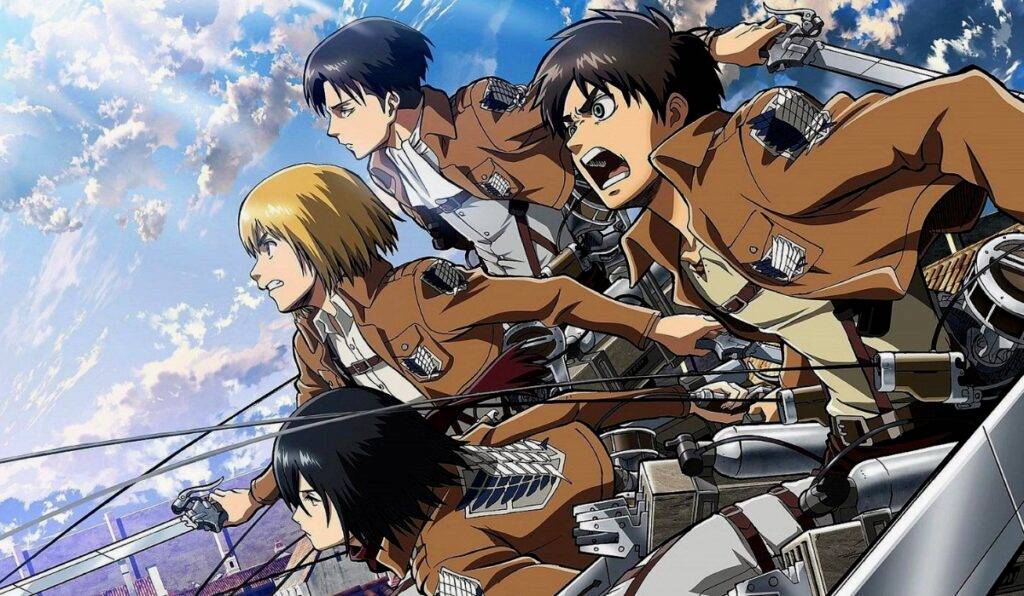 No of Episodes: S1- 25eps, S2-12 eps, S3-22 eps, S4-30 eps
Genre: Action, Dark Fantasy, Post-apocalyptic
Many anime enthusiasts place AOT among the best anime series of all time, thanks to its captivating storyline. In the world of AOT, humanity is on the brink of extinction due to titans. A small group of individuals takes on the daunting task of slaying these beasts and gradually reclaiming humanity's control over the world.
However, they soon realize that just as much danger lurks within the walls that protect them. And let me tell you, once you witness Levi's awe-inspiring skills in action, you won't be able to look away. Whether you're drawn in by the thrilling battles or the complex characters, Attack on Titan hooks you in and keeps you invested.
---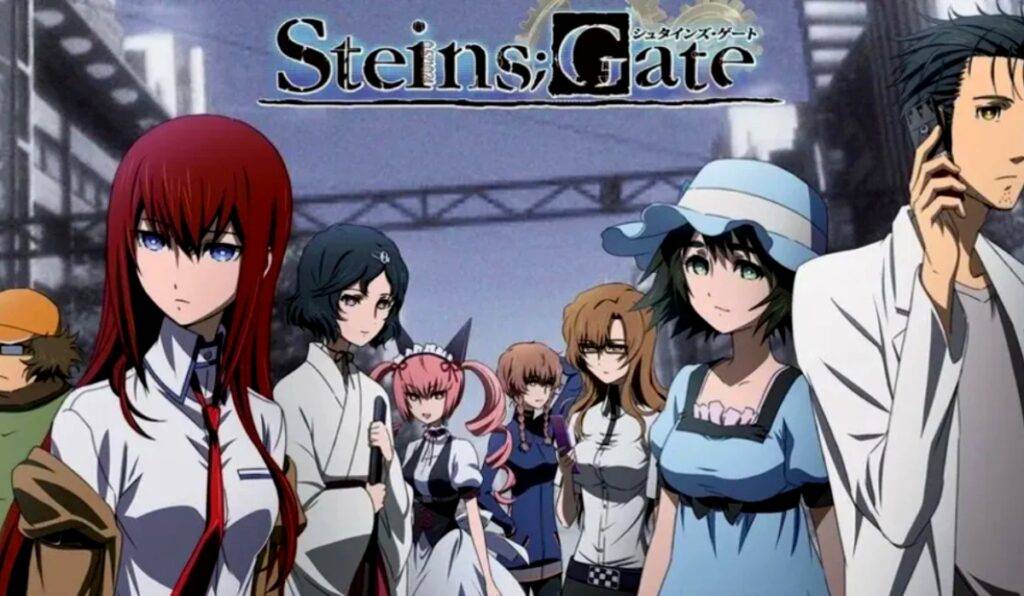 No of Episodes: 24 Eps
Genre: Drama, Sci-Fi, Suspense
Steins Gate is a sci-fi epic that stands in a league of its own. With its exceptional wit and intricate world-building, it surpasses most other shows in its genre. The story revolves around Okabe, who discovers that he can send text messages into the past using a microwave. Alongside his group of colleagues and the best girl Kurisu, they believe they have made the most remarkable scientific breakthrough of all time.
However, they soon realize that their actions come with consequences. The show explores the boundaries of time travel and the consequences of breaching them. It keeps viewers on the edge of their seats, eager to unravel the mysteries within the narrative. It's an anime that truly stands out as a masterpiece in the science fiction genre.
---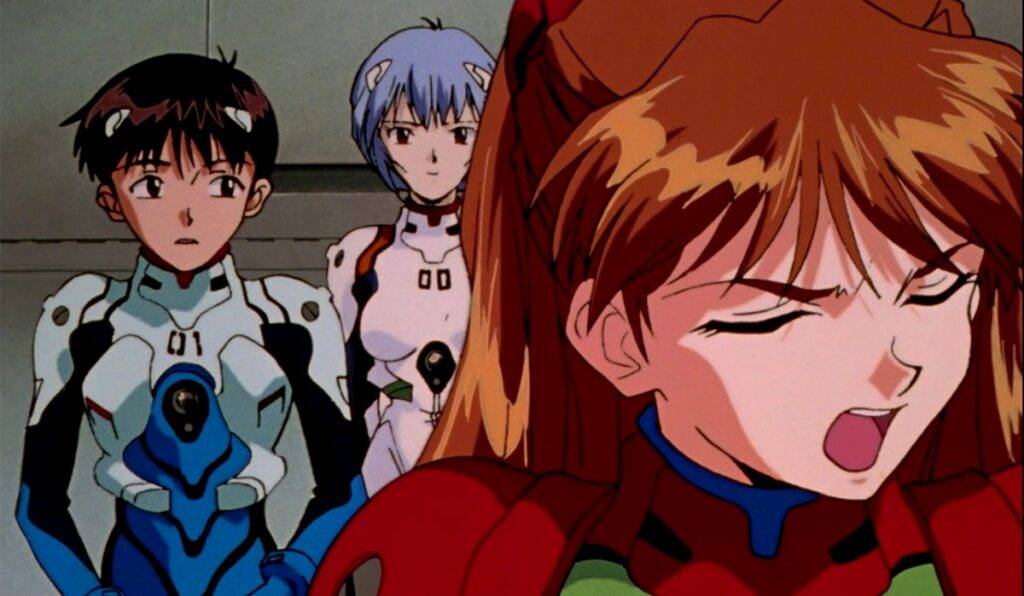 No of Episodes: 26 Eps
Genre: Action-Drama, Sci-Fi, Suspense
Neon Genesis Evangelion is significant in mecha anime, being highly influential and critically acclaimed. The series follows the trials of Shinji Ikari as he reluctantly takes on the responsibility of battling colossal beings known as angels.
Evangelion's blend of psychological examinations of deeply flawed characters with intense mecha action sets it apart. It delves into the minds and emotions of its protagonists, exploring themes of identity and the complexities of human nature. Whether one loves or loathes Evangelion, its profound impact on the anime is no denying. It remains a series that continues to captivate and provoke discussions, cementing its place as a timeless classic in the world of anime.
---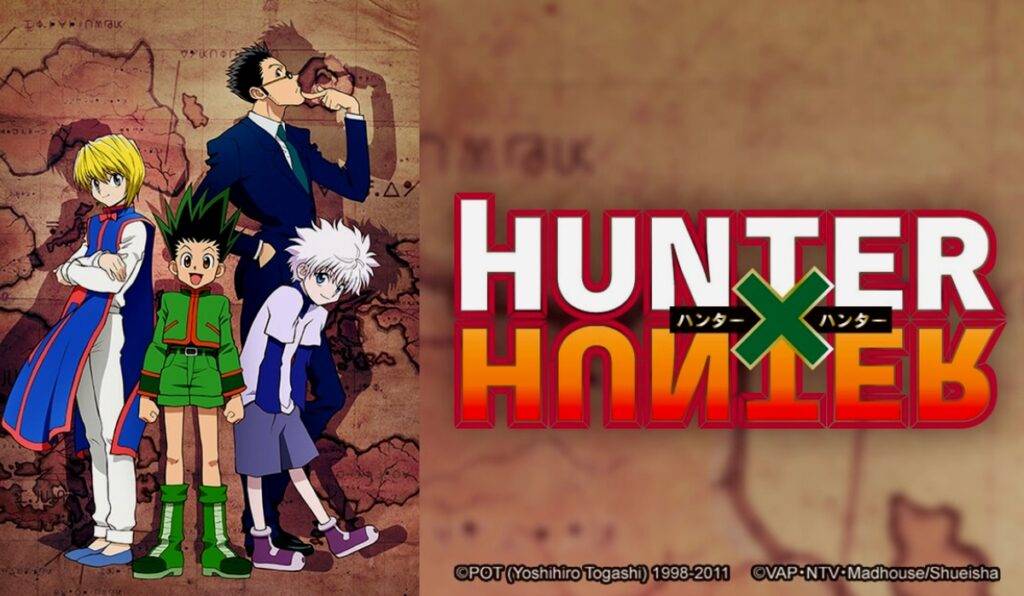 No of Episodes: S1- 26, S2-23, S3-30, S4-25, S5-61, S6-23
Genre: Action, Adventure, Fantasy
Hunter x Hunter may initially appear as your typical lighthearted shonen anime, but it quickly proves exceptional in every aspect. The story revolves around Gon's quest to become a hunter and find his missing father. What sets Hunter x Hunter apart is its approach to storytelling.
Each story arc challenges and subverts conventions, keeping the audience engaged and surprised. The fights are epic, and the villains are far from generic, each possessing unique characteristics and motivations. Despite its greatness, the biggest complaint is the uncertainty of seeing a sequel series. Fans may have to wait for an extended period, possibly even until the next century, leaving a longing for more of this exceptional anime.
---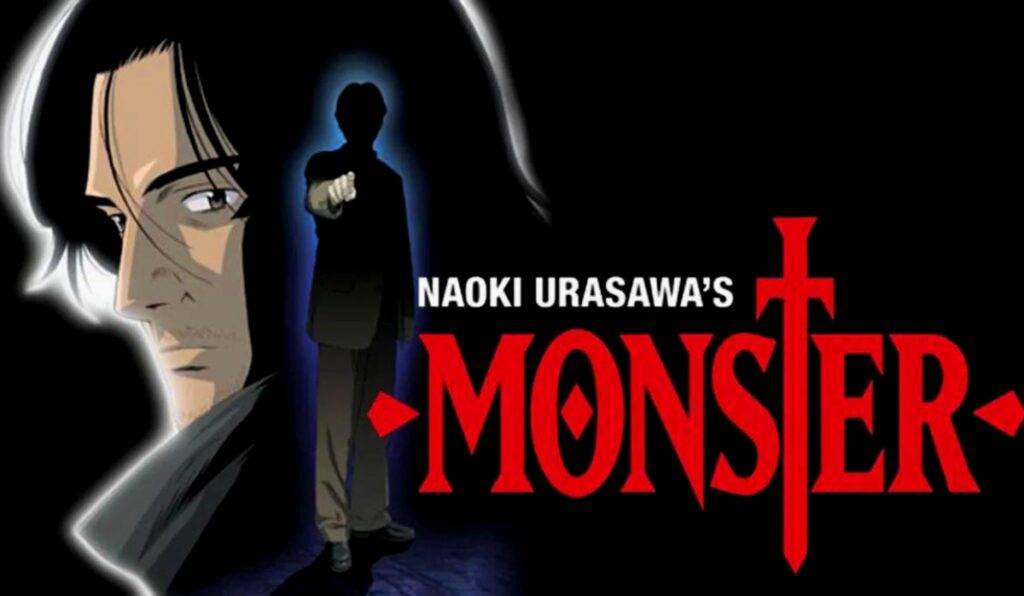 No of Episodes: 74 Eps
Genre: Crime, Mystery, Psychological thriller
Monster is a gripping and chilling tale that introduces us to the incomparable evil of Johann Liebert. The story begins when a surgeon, Dr. Tenma, decides to save a young boy's life instead of a prominent political figure. This choice jeopardizes his career and sets off a chain of events that unleashes a twisted genius psychopath upon the world.
Johann Liebert, a character you won't forget, is a psychopath who not even the remnants of the Nazi party can control. The series centers around the deadly game between Dr. Tenma and Johann, two polar opposites. Monster delves deep into the darkest corners of the human psyche and explores the moral dilemmas faced by its characters.
---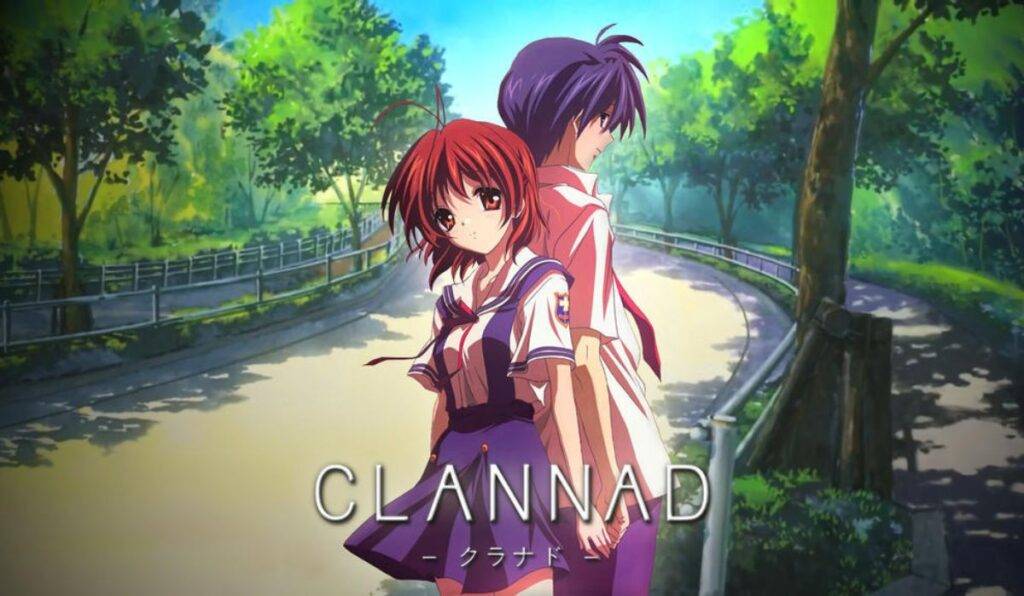 No of Episodes: 23 Eps
Genre: Drama, Romance, Supernatural
If you're an anime watcher and haven't heard of Clannad, get ready for some tears. This old anime revolves around a delinquent named Tamoya who crosses paths with a sweet and adorable girl named Nagisa. Somehow, Tamoya gets roped into reviving the drama club, and the show delves into the dramatic elements. Each character's journey in rebuilding the club is filled with emotions, giving it an old-school charm.
The art style might be challenging to digest if you're not into overly cute characters. However, looking past that, you'll discover a story that can genuinely tug at your heartstrings. A sequel called Clannad: After Story takes everything to a deeper and better level. It's a must-watch for any fan of romantic animes, and we highly recommend following it up with Clan ad After Story.
---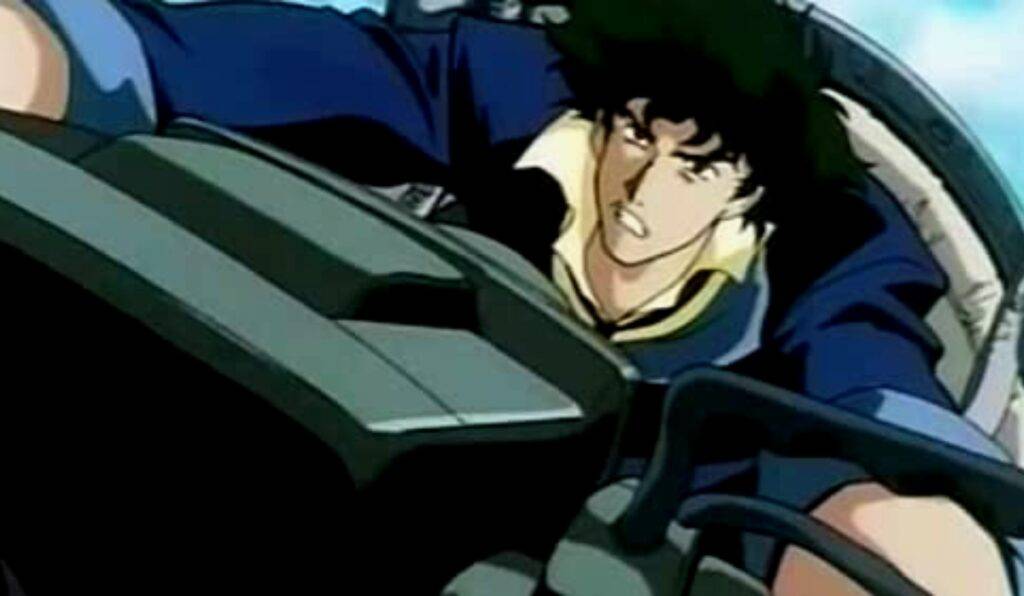 No of Episodes: 26 Eps
Genre: Drama, Space Adventure, Fiction
Cowboy Bebop gained immense popularity during the early 2000s and introduced anime to many viewers. Set in 2072, it portrays a future where humans have colonized various celestial bodies due to Earth's inhospitable conditions.
The series revolves around a group of bounty hunters operating from their spaceship, Bebop. The characters in Cowboy Bebop are enigmatic outsiders who are easy to connect with and feel sympathy for. It has been hailed as one of the best anime series of all time and sets the standard for science fiction animes. With its distinctive blend of genres, memorable characters, and a stellar soundtrack, Cowboy Bebop remains a beloved classic that continues to captivate audiences even today.
---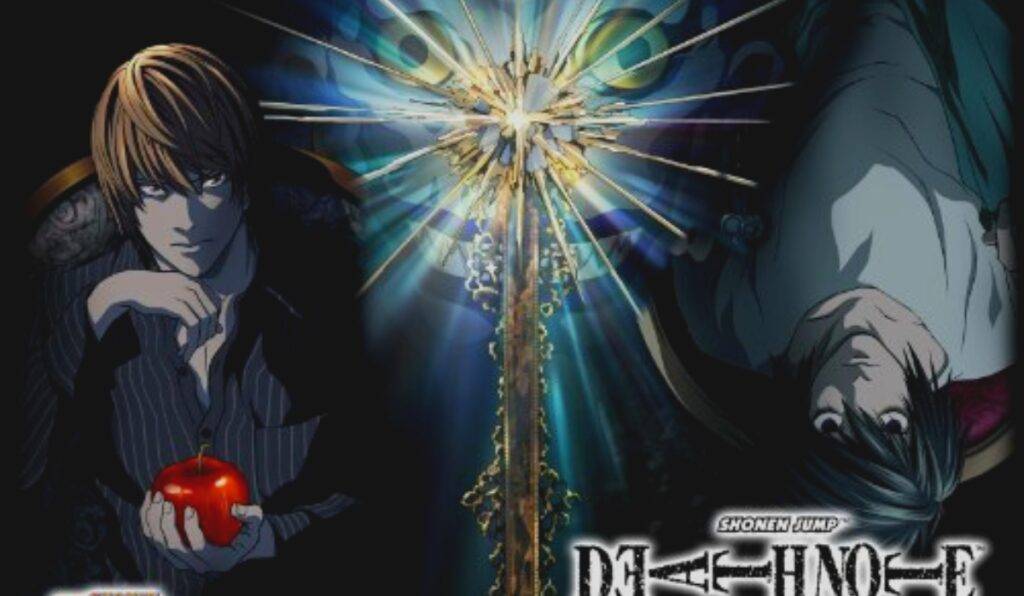 No of Episodes: 37 Eps
Genre: Mystery, Suspense, Thriller
Death Note stands as a shining star in the realm of thrillers in anime. The battle of wits between the self-proclaimed god of the new world and the eccentric detective is a masterclass in storytelling. It presents a psychological game of chess where every move has the potential to lead to death.
The story revolves around a student named Light Yagami, who stumbles upon the Death Note. A notebook that grants him the power to kill anyone simply by writing their name. Driven by his desire to rid the world of those he deems evil, Light seeks to create his utopia. However, the enigmatic and equally cunning detective known as L soon threatens his grand plan. The series showcases the power of intricate storytelling, complex characters, and exploring dark themes.
---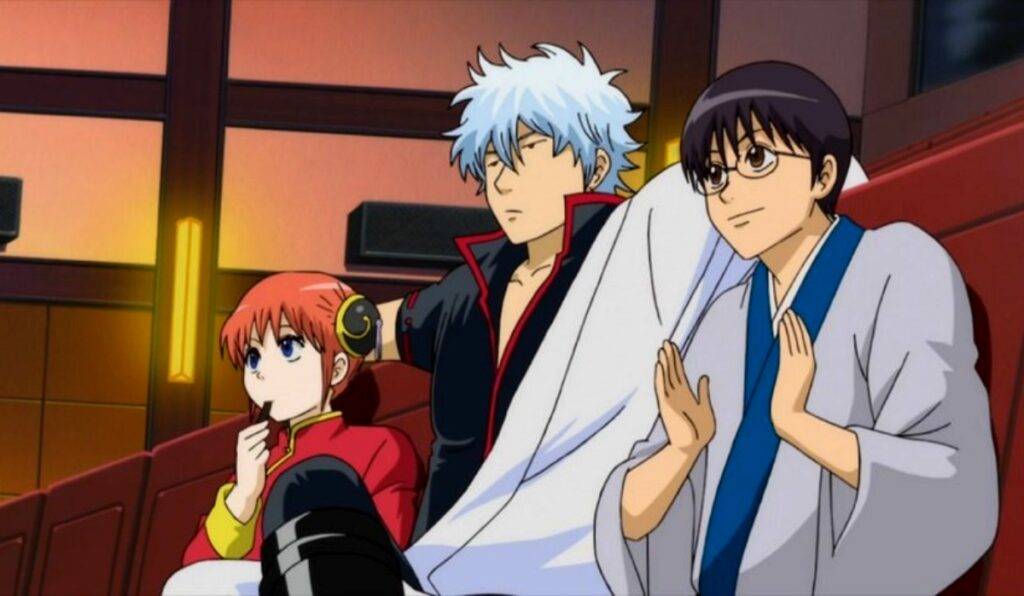 No of Episodes: 367 Eps
Genre: Action-Comedy, SciFi
Moving on to the next anime, we have Gintama. This series excels at layering humor and action in a way that sets it apart from other shows. Gintama is a master of parody, fearlessly poking fun at everything and taking jabs at other anime.
It introduces us to a colorful cast of characters, including crazy samurai, aliens, and other misfits who consistently find themselves in troublesome situations. Despite its comedic nature, Gintama also delivers conflicts, emotional twists, and intriguing narratives. It manages to balance the comedic elements with substantial storytelling. Gintama seamlessly blends comedy and action, making it one of the best anime series of all time.
---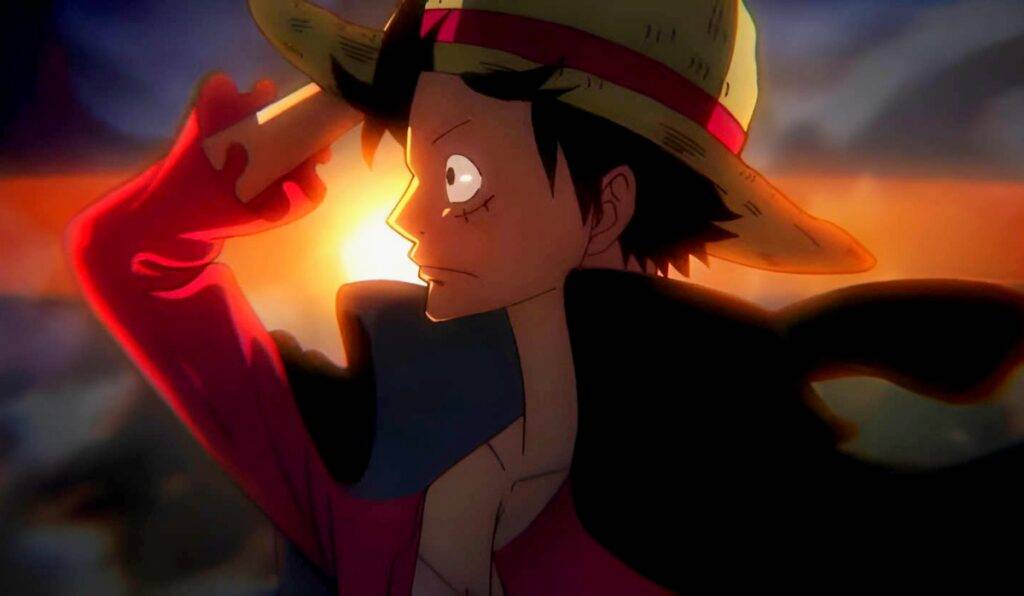 No of Episodes: 1053 (As of this writing)
Genre: Adventure, Fantasy
One of the Big Three of anime, One Piece, has rightfully owned this spot in the list of best anime series of all time. What's remarkable about One Piece is how it combines crazy, intense fight scenes with thought-provoking political commentary.
The journey of Luffy and his Nakamas in search of One Piece has been going on for over 20 years. Strawhats faced many formidable opponents along the journey, but they always turned out victorious. The series has gathered an incredibly devoted fanbase, eagerly awaiting each new chapter and episode. However, the day will inevitably come when Luffy, the main character, must retire. It will be a bittersweet moment for fans like you and me when that time comes.
---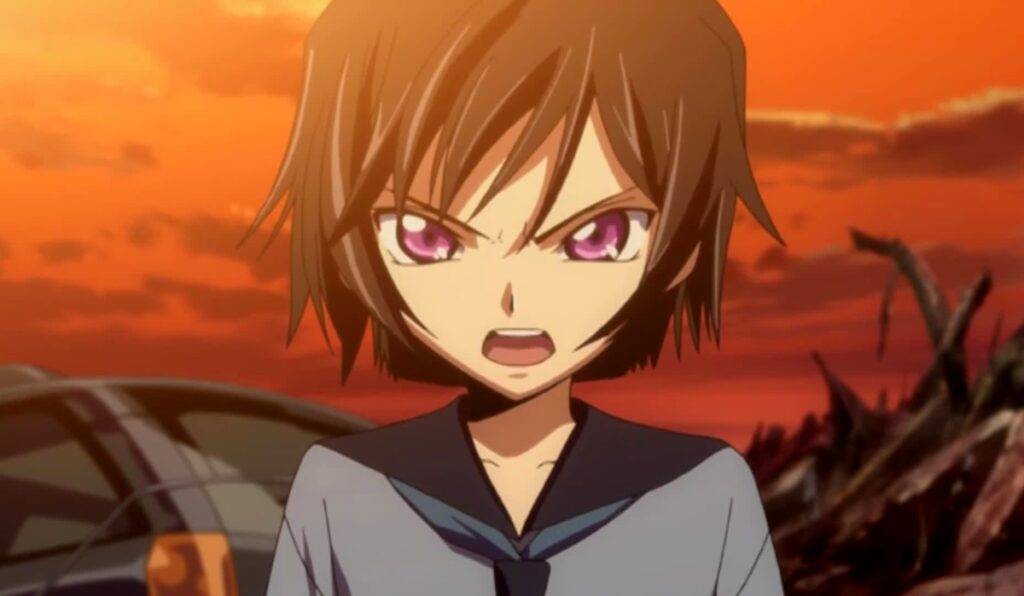 No of Episodes: 50 Eps
Genre: Mecha, Action
Code Geass explores how far one would go to free an oppressed people from a tyrannical rule—even one imposed by the family. In this series, the protagonist, Lelouch vi Britannia, inherits a power known as Geass, which allows him to control the minds of others. He sparks a revolution with this power, resulting in one of our time's most remarkable science fiction narratives.
What sets Code Geass apart is the moral ambiguity it explores. It highlights how pursuing liberation can often create more monsters than heroes. The show delves into complex themes of power, loyalty, and sacrifice, forcing viewers to question their own understanding of right and wrong. Lelouch's iconic line, "I, Lelouch vi Britannia, command you: obey me, subjects," embodies his determination and charisma as a leader.
---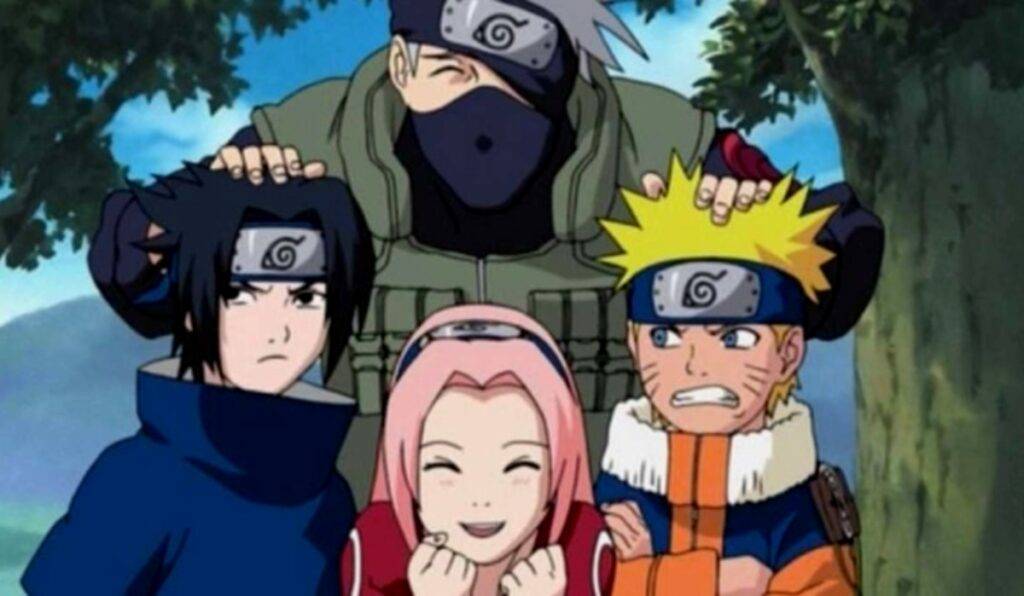 No of Episodes: 720 Eps
Genre: Action-Adventure, Fantasy
While having its fair share of filler episodes, the Naruto franchise endured and created a world that captivated fans. The series delivered numerous brilliant moments that fans were more than willing to overlook its hurdles. The Journey of Naruto being a knucklehead to becoming a Hokage is truly inspiring.
The Hand to hand combat in Naruto is considered to be some of the best fights in anime. Aside from that, the series has a number of top-tier antagonists, including Pain, Madara, Obito, etc., making the series even better. It created a rich and immersive world, introduced compelling characters, and delivered memorable arcs and battles that resonated with fans. Many people get into anime through Naruto, so the series is cemented as one of the best animes of all time for them.
---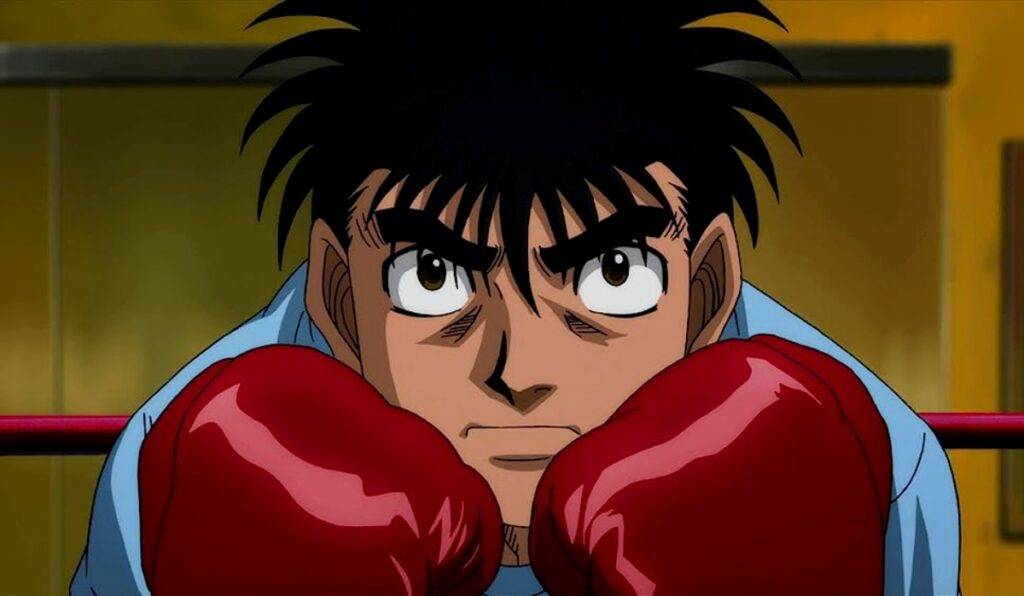 No of Episodes: 76 Eps
Genre: Shonen, Sports, Action
Hajime no Ippo is an absolute gem in the sports genre that deserves much more recognition than it has received. It tells a captivating underdog story with intense and thrilling fights. The show introduces many lovable characters with a genuine passion for boxing.
The transformation of the meek and kind-hearted protagonist, Ippo, from a victim to a champion is a truly inspiring hero's journey. It explores the question of what true strength really means. Whether you're in it for exciting matches or motivational training montages, this series is a delightful treat. It's a show that truly resonates with its overwhelming love for boxing. For the combat sports enthusiast, this will surely be one of the best anime of all time.
---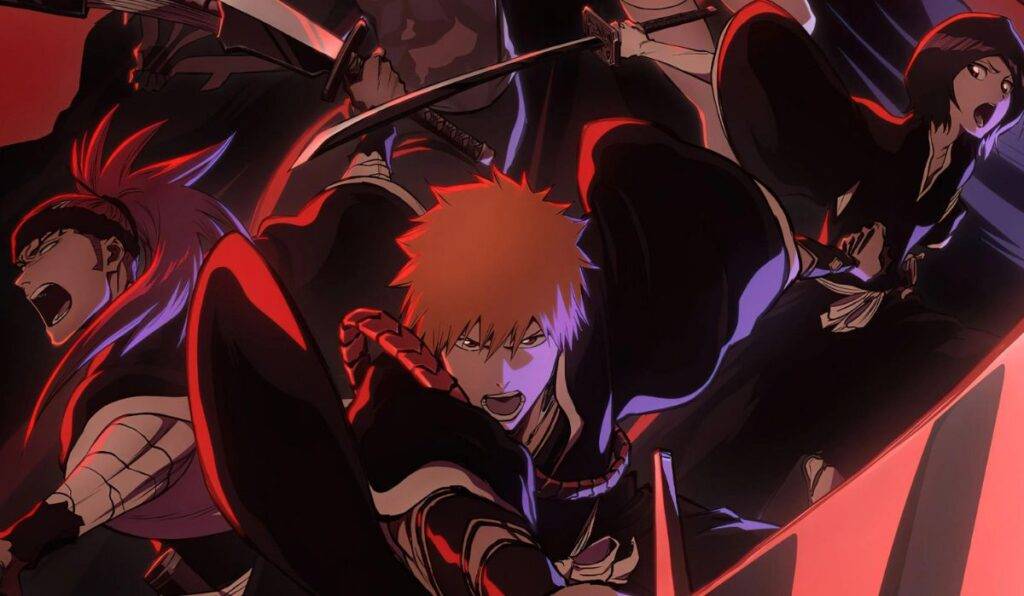 No of Episodes: 366 Eps
Genre: Supernatural, Martial arts
One of the Big Three of anime, Bleach, is an awesome supernatural shonen battle series that revolves around Ichigo Kurosaki, a regular human who becomes a Soul Reaper. He and his friends find themselves battling all sorts of otherworldly enemies, and their adventures take them to different dimensions of the afterlife.
What's really cool about Bleach is how it connects with younger viewers through its focus on youthful rebellion. And let's not forget about the epic fight scenes and the massive ensemble of characters, which also appeal to older fans. Although Bleach may have lost some popularity towards the end, the series' high points are still cherished by longtime fans and eagerly enjoyed by new ones. We're all eagerly anticipating the continuation of the anime.
---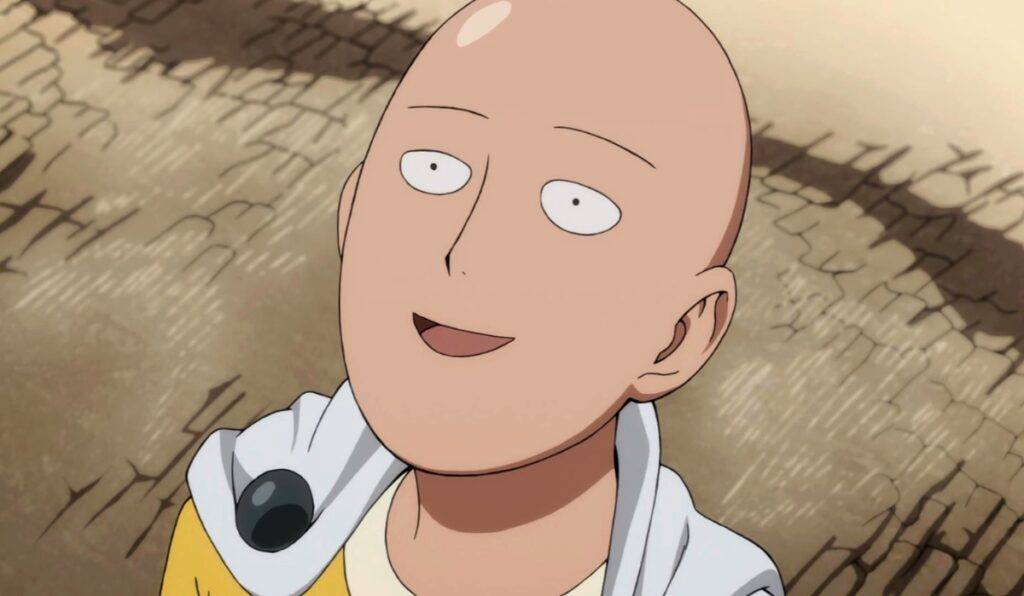 No of Episodes: S1-12, S2-12
Genre: Action, Comedy
Despite the mixed reception of its second season, One Punch Man was undeniably a hype-filled experience. The original outing of the strongest hero was a true embodiment of excitement. One Punch Man smashes the established norms to pieces with just one punch. The series doesn't rely on typical drawn-out battles but delivers thrilling moments with Saitama's signature moves.
Despite Saitama's seemingly unbeatable nature, the show maintains engagement and keeps viewers hooked. The combination of jaw-dropping action, hilarious comedy, and underlying tension makes One Punch Man a unique and enjoyable viewing experience. With its iconic protagonist, the show has earned its place as one of the best anime series of all time.
---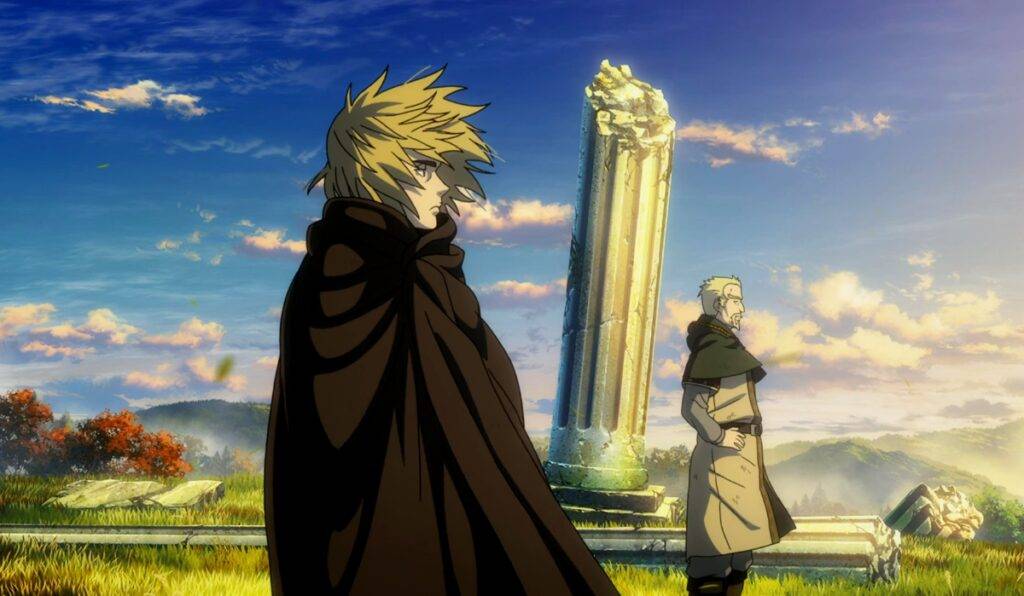 No of Episodes: S1-24, S2- 24
Genre: Action-Adventure, Drama
Vinland Saga presents a captivating story with a historical backdrop. Our protagonist, Thorfinn, witnesses his father's death and goes through a bloodshed journey for revenge. Thorfinn might be one of the greatest written characters in anime, period.
It fearlessly navigates the waters of Viking culture. Even if some aspects may not be accurate, their impact is undeniable.
The bursts of violence are earned through its deep and well-developed characters and its grounded setting based on historical facts. Vinland Saga explores the cruel nature of losing one's innocence, and its portrayal of realities makes it a thrilling narrative. Vinland Saga is undoubtedly one of the best new-gen anime.
---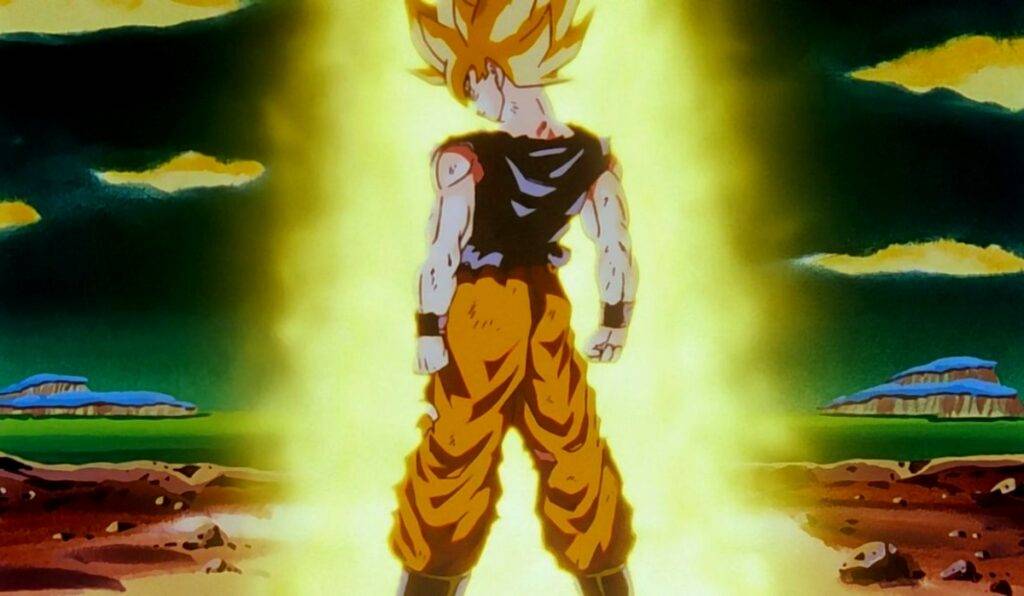 No of Episodes: 291
Genre: Action, Adventure, Comedy, Fantasy
Dragon Ball is undeniably the best anime series of all time that redefined the perspective of Western audiences on anime. Particularly Dragon Ball Z sparked a revolution and opened the doors to the wild and wonderful stories anime could offer. Many people grew up with Dragon Ball and witnessed the Journey of Goku and other memorable characters like Vegeta, Gohan, and more.
The impact of Dragon Ball has left a lasting impression, which is why its sequel series, Dragon Ball Super, has successfully recaptured the adoration of fans. Goku and his friends continue their epic journey, facing off against formidable intergalactic opponents.
Moreover, the iconic move, the Kamehameha, has become ingrained in the collective consciousness of the human race. It's a testament to the series' popularity and enduring influence.
---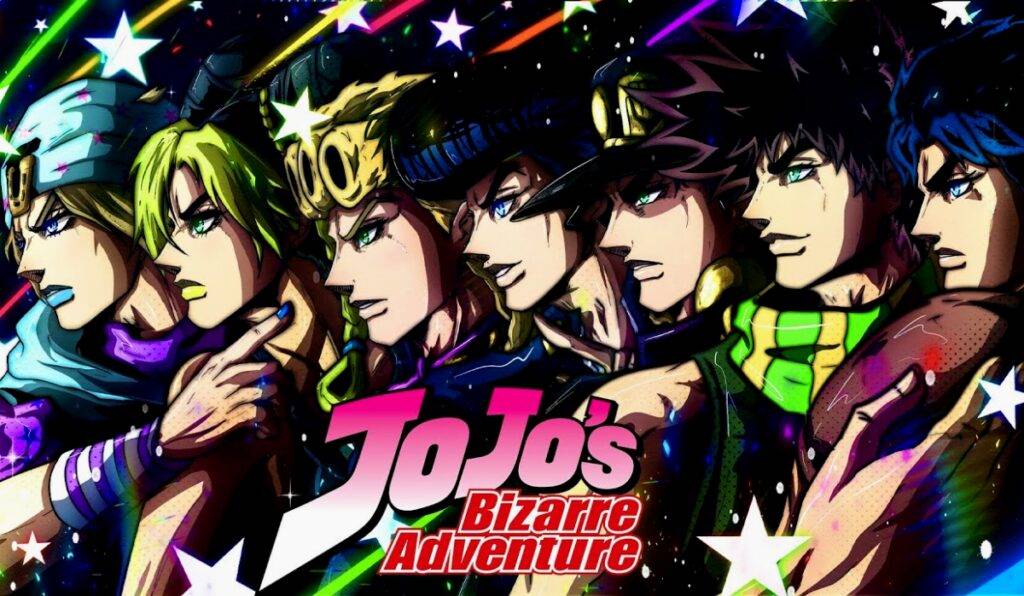 No of Episodes: S1-26, S2-48, S3-39, S4-39, S5-38
Genre: Adventure-Fantasy, Supernatural
Ever since its release, JoJo's Bizarre Adventure has taken the anime scene by storm with its distinct style and charismatic characters. JoJo's Bizarre Adventure has a knack for infiltrating every corner of the anime world in the blink of an eye. Each iteration of the series brings its unique flair, setting, and fabulous dress sense.
Whether you're drawn to the outlandish sense of comic timing displayed by Joseph Joestar or admire Jotaro Kujo and his signature punches, there is a JoJo experience for everyone. JJBA has left an indelible mark on the anime landscape, garnering a passionate and dedicated fanbase. With its unique visual style, charismatic characters, and thrilling storylines, JoJo's Bizarre Adventure continues to capture the hearts of fans worldwide.
---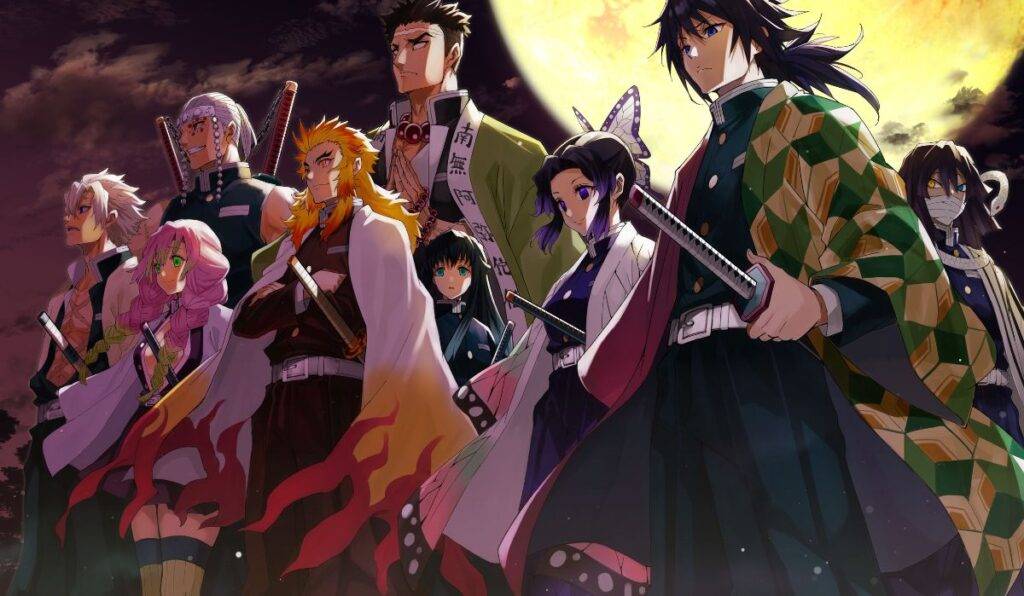 No of Episodes: S1-26, S2-18, S3-11
Genre: Adventure, Dark Fantasy, Martial arts
By now, Demon Slayer: Kimetsu no Yaiba has reached a level of popularity only matched by its incredibly binge-worthy nature. The story revolves around Tanjuro, who witnesses the brutal murder of his family and the transformation of his sister into a demon. Determined to find a cure for his sister, he joins the Demon Slayer Corps.
The series is known for its breathtaking art style and grand battles, which have solidified its status as a modern masterpiece. Its shonen storytelling appeals to a wide range of audiences, making it easy for anyone to get hooked. With the release of its record-breaking movie, it's evident that the Demon Slayer fever is here to stay for the foreseeable future.
---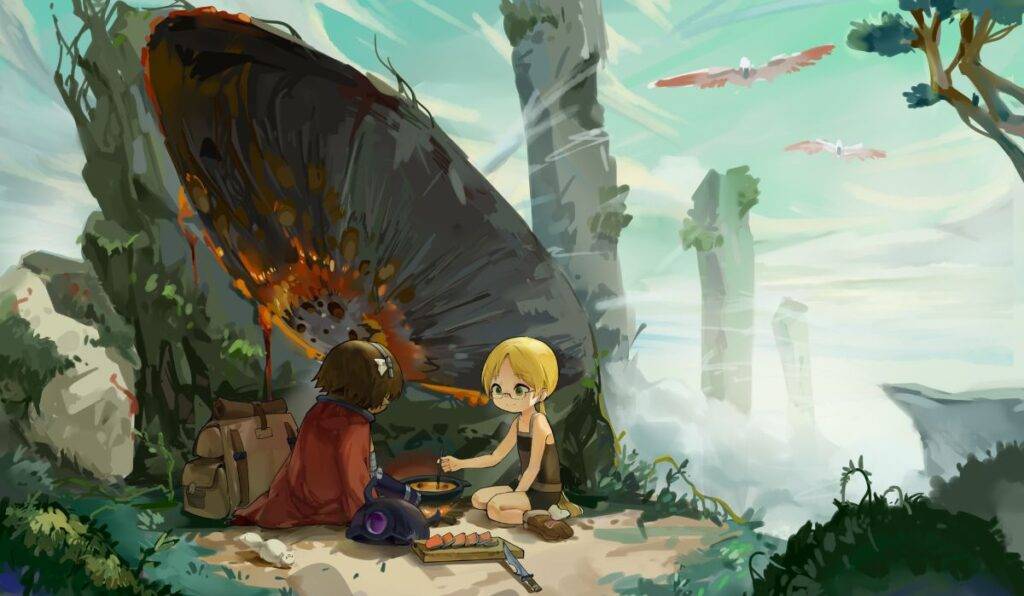 No of Episodes: S1- 13 Eps, S2- 13Eps
Genre: Fantasy, Action-Adventure
Made in Abyss is a true work of art that takes pleasure in captivating and tormenting your soul. It presents a story that is sadistic, showcasing innocent characters who are thrust into a world filled with monstrous creatures and despicable individuals.
The series follows Rico, a hopeful explorer, and her cyborg companion as they embark on a perilous journey to the depths of the chasm called the Abyss. This quest unveils breathtaking wonders and introduces sinister forces eager to unravel them. Made in Abyss is a visually stunning and emotionally gut-wrenching experience. It demands your undivided attention, even when the events become painful. It is an unforgettable journey that challenges viewers with its exquisite allure and unrelenting emotional intensity.
---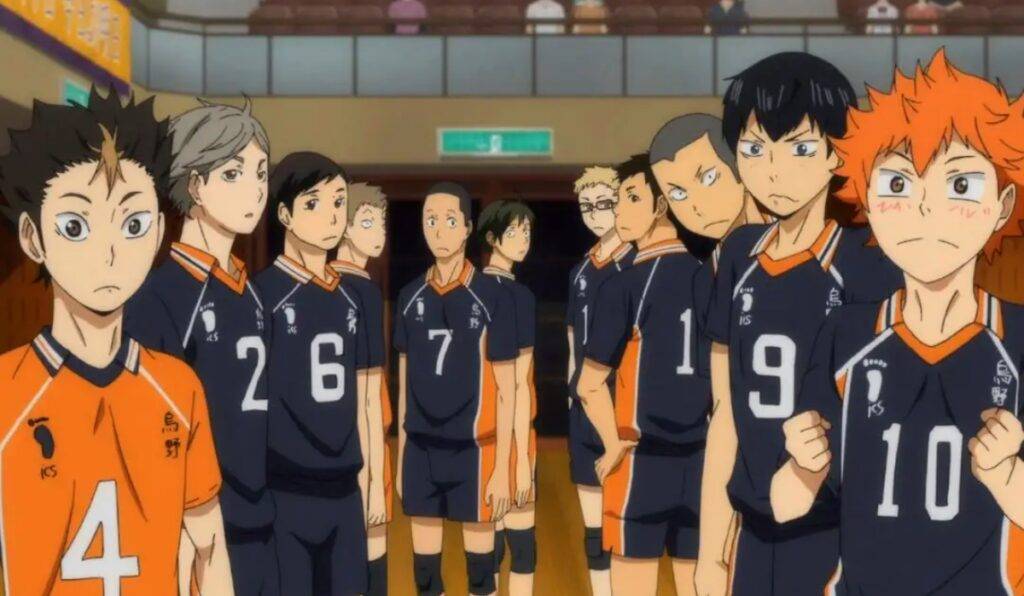 No of Episodes: S1-25, S2-25, S3-10, S4-25
Genre: Sports, Drama
Haikyuu is a series that takes the concept of a sports anime to new heights. The stunning animation of the show, combined with its ability to turn something as seemingly simple as volleyball into a breathtaking spectacle, is truly remarkable. The volleyball club of Karasuno High has spiked its way into viewers' hearts.
Watching Hinata and Kageyama push themselves to become better athletes is inspiring. Their determination, growth, and relentless pursuit of improvement captivate the audience. The final showdown with Shiratorizawa, the rival team, is an intense and exhilarating experience. It's a series that goes beyond the sport itself and explores the personal growth, friendships, and challenges that come along the way.

---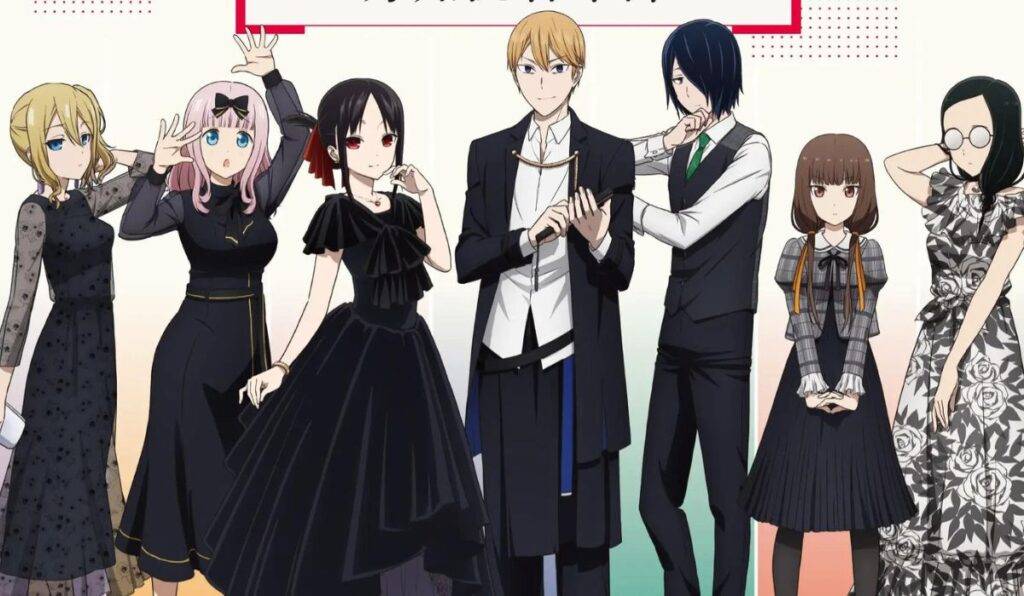 No of Episodes: S1-12, S2-12
Genre: Action, Comedy
Despite the mixed reception of its second season, One Punch Man was undeniably a hype-filled experience. The original outing of the strongest hero was a true embodiment of excitement. One Punch Man smashes the established norms to pieces with just one punch. The series doesn't rely on typical drawn-out battles but delivers thrilling moments with Saitama's signature moves.
Despite Saitama's seemingly unbeatable nature, the show maintains engagement and keeps viewers hooked. The combination of jaw-dropping action, hilarious comedy, and underlying tension makes One Punch Man a unique and enjoyable viewing experience. With its iconic protagonist, the show has earned its place as one of the best anime series of all time.
---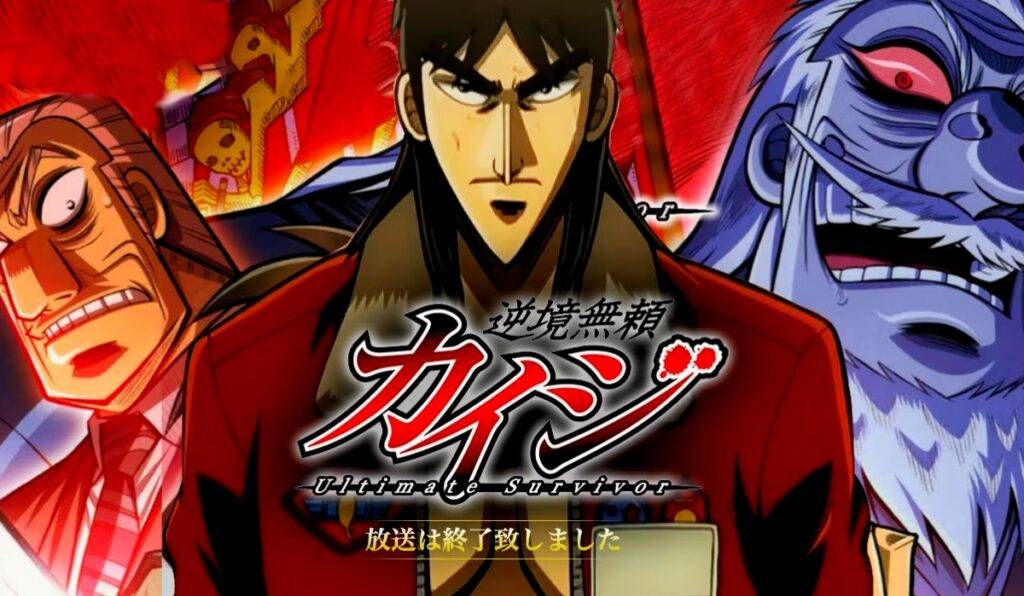 No of Episodes: S1-26, S2-26
Genre: Psychological, Strategy
At number 15, we have Kaiji. This anime showcases that debt can be more terrifying than the most horrifying creatures. The story follows Kaiji, who suddenly finds himself burdened with an astronomical debt. He is forced to put his life on the line to escape this financial hell. Kaiji must navigate through numerous treacherous and high-stakes gambling challenges.
Watching Kaiji utilize his intelligence and resourcefulness to overcome dire circumstances is thrilling. Kaiji presents a gripping narrative that explores the consequences of debt and the lengths one may go to escape its clutches. The series taps into our own fears and anxieties about financial struggles, making it a compelling and relatable watch.
---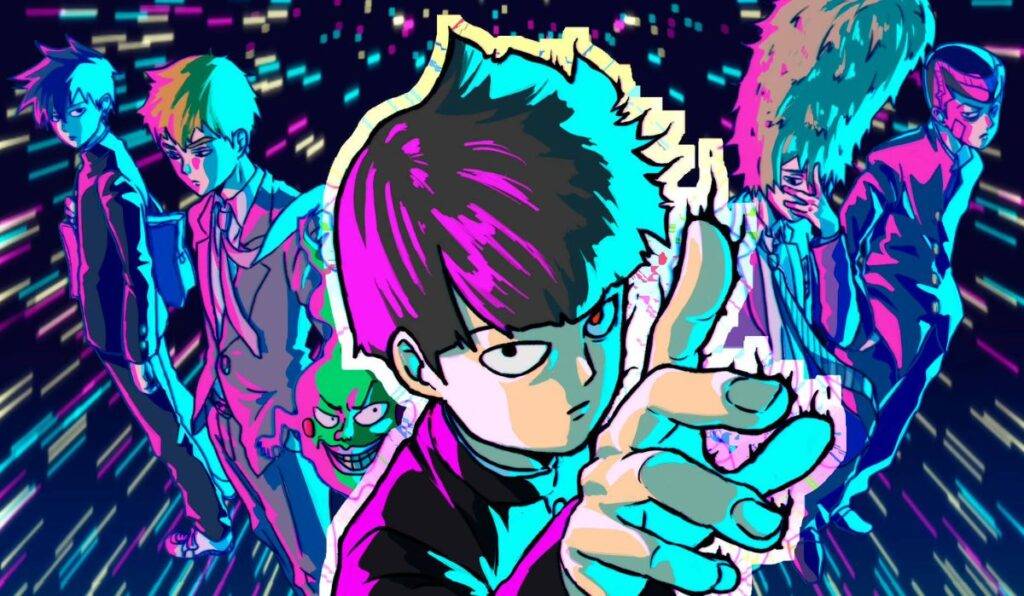 No of Episodes: S1-12, S2-13, S3-12
Genre: Action, Comedy, Supernatural
Despite its title, Mob Psycho 100 is far more than meets the eye. The story centers around Mob, an eighth-grader who may seem quiet and reserved but possesses exceptional skills in exorcising evil spirits. However, there's a catch – his supernatural powers are directly linked to his emotions. If his emotions spiral out of control, the entire world could be at risk.
One of the key strengths of Mob Psycho 100 lies in its humor. It skillfully incorporates comedic elements while simultaneously functioning as a prime example of the shonen genre. In summary, Mob Psycho 100 is a fun and entertaining ride. With its charming humor, memorable characters, and visually engaging style, the series offers a unique and enjoyable viewing experience for fans of all kinds.
---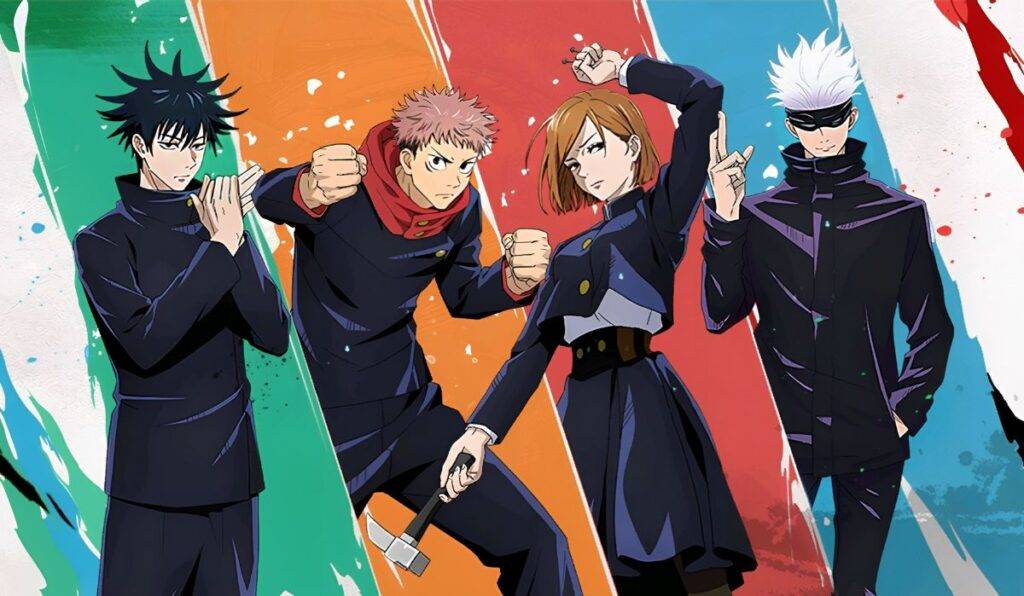 No of Episodes: S1-23 eps
Genre: Adventure, Dark Fantasy, Supernatural 
Jujutsu Kaisen has rapidly established itself as a must-watch shonen series of this generation. The story follows Itadori, a hard-headed yet lovable protagonist who becomes a jujutsu sorcerer after being bonded to a demonic entity. His mission is to eliminate curses and ensure the sealed beast within him remains contained.
Its magic system is well-crafted and engaging, adding depth to the story. The main character, Itadori, possesses an irresistible charm that resonates with audiences. It's clear that Jujutsu Kaisen has a promising future ahead. With its solid foundation, resonant characters, and intriguing storyline, there's no doubt that it will continue to improve and captivate its audience. Fans should watch this series, as it is bound to become even better as it progresses.
---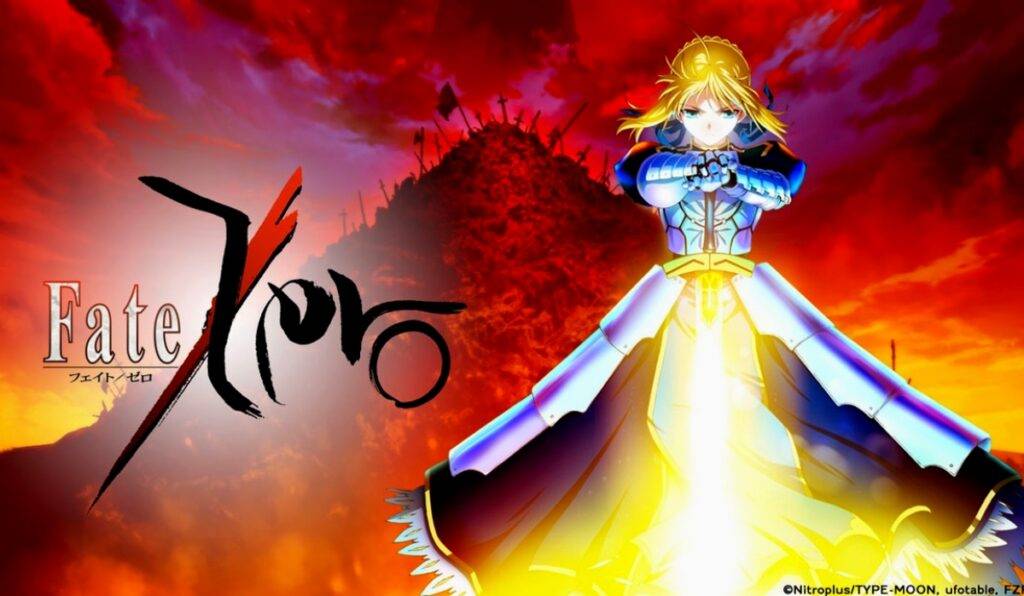 No of Episodes: S1-13, S2-12
Genre: Action, Fantasy, Supernatural
Next on the best anime series of all time list is Fate/Zero. The show takes the already savage nature of the Fate universe and elevates it to new heights. Set during the fourth Holy Grail War, it delves into the intense battles between human masters and their legendary servants summoned from the past.
The fight scenes are a visual spectacle, thanks to the incredible animation by studio Ufotable. However, Fate/Zero goes beyond just showcasing epic battles. It delves deep into the darker aspects of humanity, exploring the worst sides of human nature. In the midst of this intense narrative, the characters find themselves struggling with their motivations and beliefs. The enigmatic Saber is one such character, and the journey to discover what she is hiding adds an additional layer of intrigue to the story.
---
FAQ: Best Anime Series of All Time
Which app is best to watch anime
Several popular apps are available for watching anime, each with unique features and offerings. Here are a few of the top choices:
Crunchyroll: A popular app with a vast library of anime series and movies, including simulcasts.
Funimation: Known for its extensive dubbed anime catalog, it offers a large collection of anime content.
Netflix: While not exclusively focused on anime, Netflix provides a growing selection of popular and original anime series.
Hulu: Offers a mix of TV shows, movies, and anime, including both subbed and dubbed options.
AnimeLab: Available in Australia and New Zealand, it features a wide range of anime series and movies, including simulcasts.
Which is the best anime series
Our pick for the best anime series is "Fullmetal Alchemist: Brotherhood." With its engaging storyline, well-developed characters, and a perfect blend of action, adventure, and emotional depth.
The most popular way to read Manga is digitally on various apps and websites. Some popular options include ComiXology, Crunchyroll, Manga Plus, and Kindle.
Read manga digitally on various platforms. Some popular options include Mangaplus, Crunchyroll, ComiXology, and Mangamo. These platforms often offer free Manga reading, subscription, or purchase options.
The oldest way is the purchase manga series from bookstores, comic shops, or online retailers. Look for localized versions in your preferred local language.
Another way is the scanlation sites; these sites and apps host unofficial fan translations of the manga. These platforms can provide access to a broader range of manga volumes; please note that they may infringe on copyrights, so supporting the official platform is recommended whenever possible.
Also Read: