Anime fans have a go-to streaming site called 9Anime, and it is seriously good! They have a wide range of shows for online streaming; you can even download them for free. But sadly, the site sometimes crashes, leaving a lot of 9Anime fans feeling lost. Thankfully, there are other alternatives to fill the void. However, it's important to be cautious because not every site that streams anime for free can be trusted.
But hey, don't worry! We've covered you with some of the best 9anime alternatives. And the best part is these sites are trustworthy and don't have any scams or issues. Now, not all of them focus solely on anime; some offer a mix of different content for you to enjoy. So, you'll have plenty of options to satisfy your anime cravings.
Live 9anime mirrors
There are some 9anime mirror sites available on the web. Mirror sites are the exact copy of a website hosted on a different server. Many popular websites use mirrors to ensure their availability even if their original site goes down or to spread out the load of heavy traffic.
There are several 9anime mirror sites, some of them are:
Note: Not all mirror sites are trustworthy, and some may be infected with viruses or serve as phishing sites.
These are the best Alternatives to 9anime that you should try
---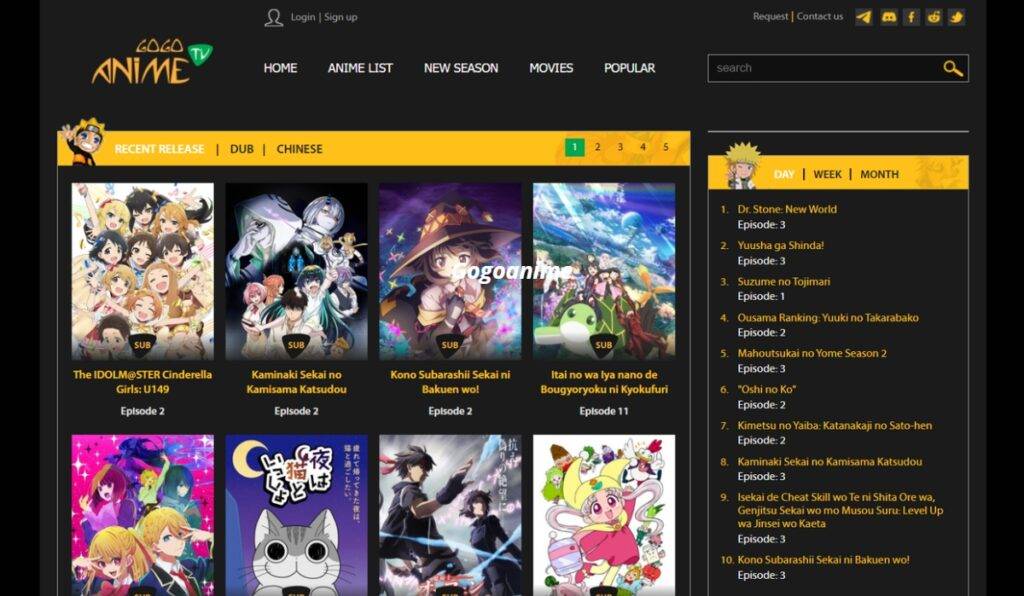 Another 9anime alternative is Gogoanime. The site offers ongoing series, multiple genres, and a trending section that updates daily, weekly, and monthly. Furthermore, the site features a new series and movie section.
You can register to access the download feature; if the first doesn't work, you can use other streaming services. Moreover, GogoAnime offers high-quality animated movies in a convenient section. Users can put their ideas and feedback on GoGoAnime's discussion board. There are a lot of animes on GoGoAnime with English subtitles, and some are even dubbed in your favorite language. For anime fans, this is one of the best streaming sites.
---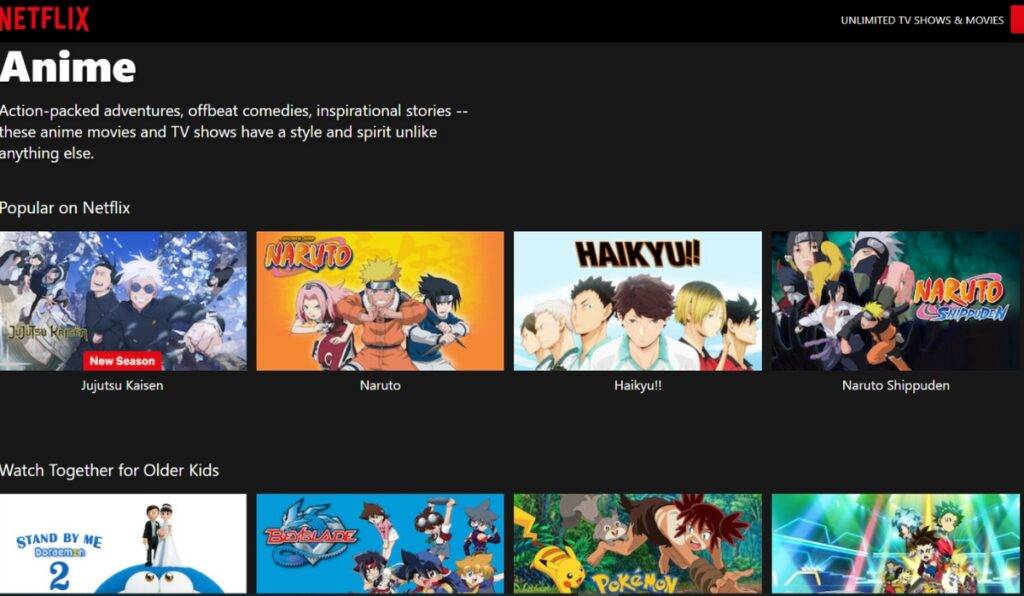 Next up on our list of best 9anime anime alternatives is Netflix. It's a hub for a diverse range of TV shows and movies and offers a great selection of anime. Unlike other sites, you won't have to deal with those pesky pop-up ads interrupting your video playback on Netflix.
While Netflix requires a paid membership, they offer a free one-month trial for new users to test the waters. You can download your favorite anime shows from Netflix, allowing you to enjoy them when you're offline. With a paid subscription, you can rest assured that you'll have access to a vast library of content, including some amazing anime titles. So, if you're willing to invest, Netflix is definitely worth considering.
---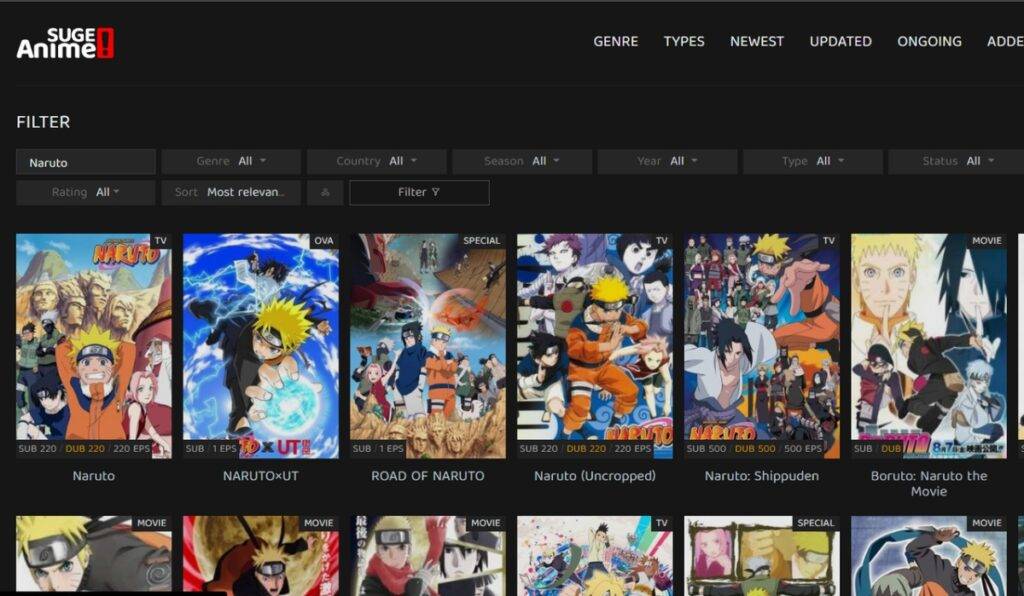 Animesuge is an absolute gem of a free anime streaming website. It's got everything you need to satisfy your anime cravings. The site boasts fast streaming servers and a reliable video search engine, ensuring you have quick access to the latest content.
What sets Animesuge apart is its offering both English subtitles and dubbed versions, allowing you to choose your preferred way of watching. And here's the best part: only a few ads on this site make your viewing experience much more enjoyable. No need to create an account either – search for your favorite anime series and start streaming immediately!
---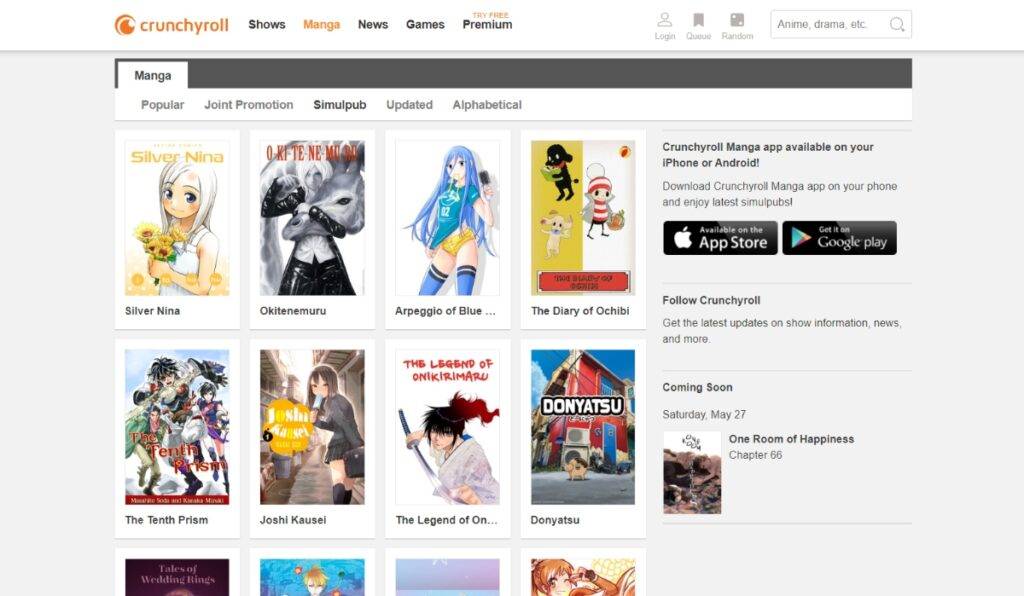 Crunchyroll is another super popular and highly recommended streaming site for anime lovers. This site is perfect if you're all about that seamless dubbed experience. What's great about Crunchyroll is that it's user-friendly. You can easily navigate through the pages to find your favorite anime series.
Free anime shows are available but come in resolutions up to 480p. So, Crunchyroll also offers a Premium Plan for those who want to take their anime experience to the next level. With the Premium Plan, you can enjoy extra features and perks. Quality is a top priority for Crunchyroll, so you can expect extremely high-resolution videos making it one of the best 9anime alternatives.
---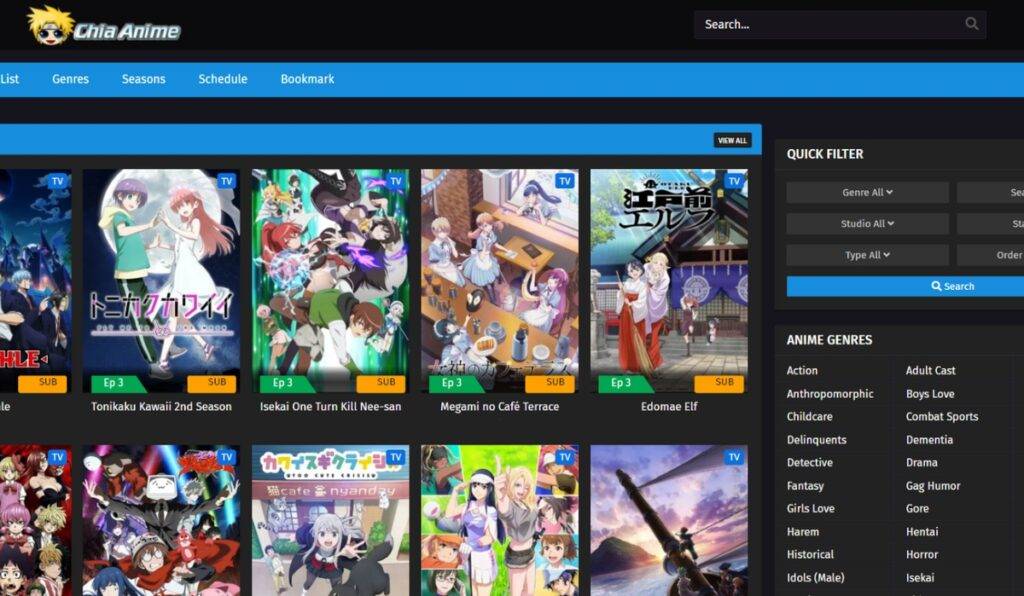 Chia-Anime is an awesome alternative to 9anime. They're always up to date with the latest episodes of all the Anime series. The best part is that you can watch Anime movies in high-definition quality, either 720p or 1080p, right on the site.
What's great about Chia-Anime is that they have a wide range of genres to choose from. Whether you're into Comedy, Adventure, Fantasy, Horror, or anything else, they've got something for everyone. Another cool feature is that you can watch Anime videos with subtitles or in dubbed versions, so it caters to different preferences. You don't have to pay a single penny to watch or download any episode on Chia-Anime.
---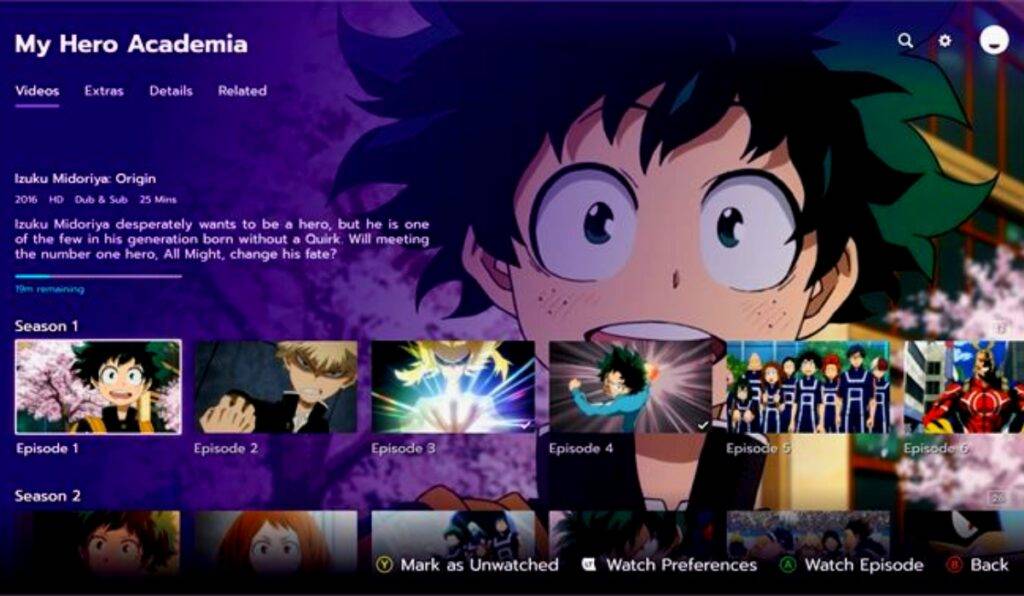 If you're missing out on 9Anime, don't worry; Funimation is here to save the day! It offers a free version of the site, but if you want to enjoy uninterrupted content, you can opt for a minimal subscription to binge-watch your favorites without any ads.
Funimation has an extensive collection of anime series, movies, and more, ensuring there's something for every user to enjoy. The best part is that you can find your favorite episodes in your preferred language, complete with subtitles and dubbed or subbed. Funimation is well-known for its streaming apps, making accessing its content on various platforms convenient. It's a perfect site that works seamlessly on mobile phones and all devices, providing one of the best alternatives for 9Anime.
---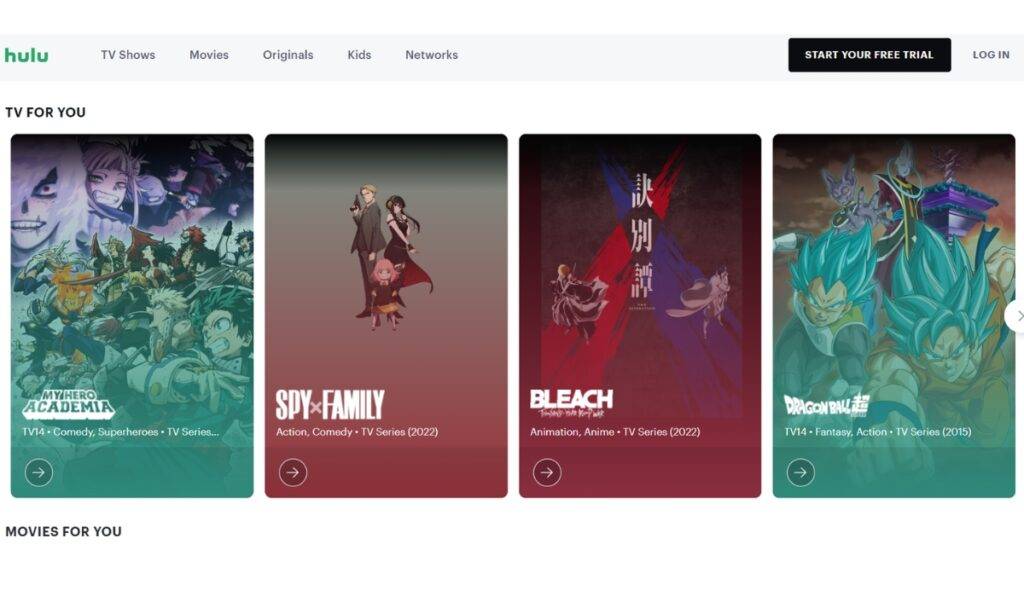 Hulu is the ultimate anime streaming site for you, similar to Netflix. What sets Hulu apart is that it offers free downloads of up to 25 shows, which you can enjoy for up to 30 days. Plus, you can access the site on five devices simultaneously without any trouble.
Hulu has a vast library of content, including anime and various other genres, making it a complete package for all types of users. It's not just limited to anime, so you can also explore other content. The best part is that Hulu runs flawlessly, even with multiple devices connected. Additionally, you can use this site on different devices since it is compatible with various platforms. Overall, Hulu is a great option for anime fans and a perfect fun partner.
---
FAQ: Best 9Anime Alternatives sites
What's 9anime, and what services does it provide?
9anime is a popular website that provides free streaming of anime content. It offers a wide range of anime series and movies, including both subbed and dubbed versions. Users can access and watch anime episodes without the need for a paid subscription.
It's important to note that streaming copyrighted content for free without proper authorization may infringe on copyright laws and violate the terms of service of anime publishers and distributors. Additionally, the availability and legality of such websites can change over time, so it's advisable to support the anime industry by using official and legal streaming services whenever possible.
9anime and similar free anime streaming websites are generally considered to be risky in terms of safety and legality
What are some legitimate alternatives to 9anime?
There are several legal and reputable alternatives to 9anime, where you can watch anime online. Here are some popular ones:
Crunchyroll
Funimation
Netflix
Hulu
Also Read: