Hashiras are one of the fan favorites among Demon Slayer characters. Another thing that fans love in Demon Slayer is the well-managed power scaling, with characters divided into demon slayers and demons. The Upper Moon Demons are generally considered the strongest demon slayers. Still, some Hashiras also surpass certain upper-rank demons in terms of power.
So among the Hashiras, fans often debate who the most powerful demon slayer Hashira is. We've compiled a list of our top 10 strongest Demon Slayer Hashira members to contribute to the discussion. However, we encourage you to share your own opinions on who you believe might be an even stronger character in the comments section.
Spoiler Alert: Warning! Readers should be careful because there are major spoilers for the characters.
These are the Strongest Demon Slayer Hashira Members
---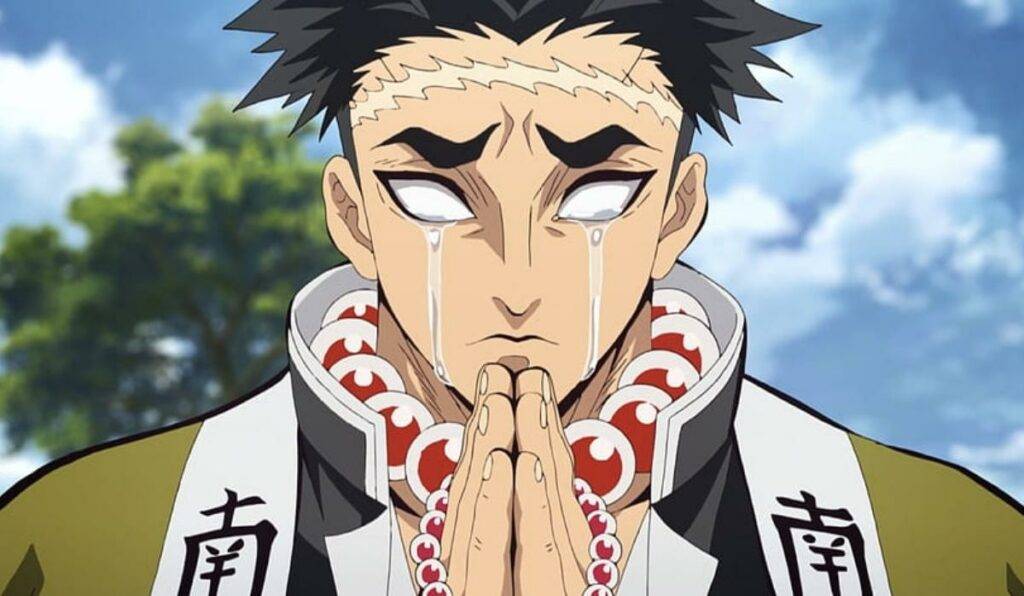 Position: Stone Pillar
Combat Style: Earth Breathing
First Appearance: Chapter 44, Ep 21
At first, the strongest Demon Slayer hashira is none-other than Gyomei. He rightfully deserves the number one spot because it is explicitly stated in the manga that he is the strongest among the Demon Slayers. During his battle against Kokushibo, Gyomei revealed that he had awakened his mark. This significantly boosted his physical abilities, including his strength, speed, and stamina.
Despite being blind, Gyomei has trained his other senses to an extraordinary degree, particularly his hearing. This heightened sense allows him to perceive his surroundings and detect even the slightest movements and sounds, making him a formidable opponent in battle. Furthermore, even Kokushibo acknowledges the remarkable physical condition and strength of Gyomei, stating that it is one of the most well-put-together bodies he has seen in a long time within the Demon Slayer Corps. This recognition from an Upper Moon demon highlights Gyomei's exceptional power and abilities.
---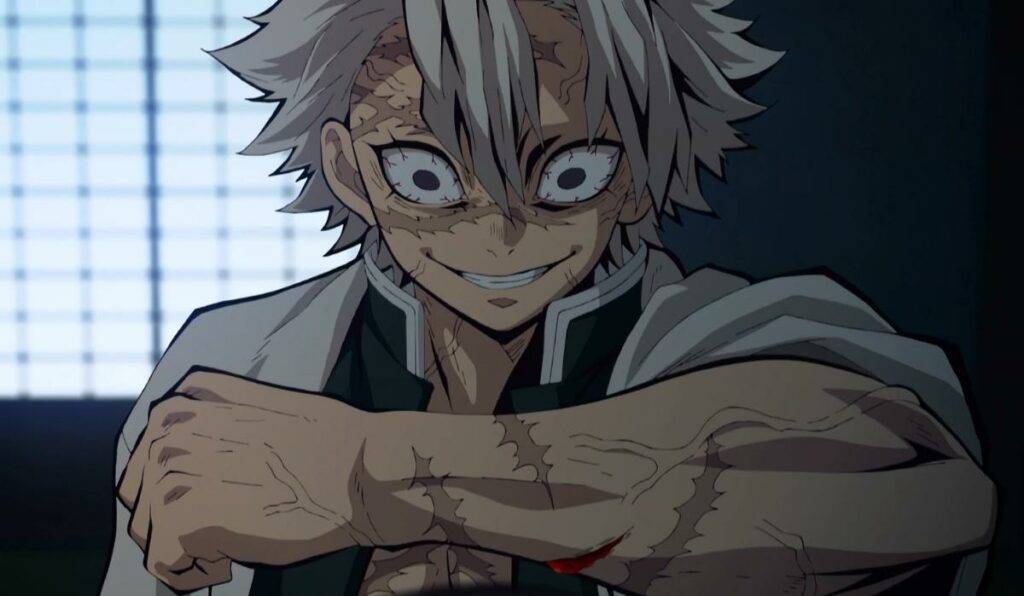 Position: Wind Pillar
Combat Style: Wind Breathing
First Appearance: Chapter 45, Ep 22
In the second spot, we have Sanemi Shinazugawa, the Wind Hashira. His performance against Kokushibo and his ability to take on Muzan speak for themselves. Sanemi, along with Gyomei, was one of the prominent individuals leading the attack against Kokushibo. Muichiro had a few strikes against Kokushibo and received some assistance from Genya. But Sanemi and Gyomei were the primary attackers.
Sanemi's strength and determination were evident throughout the battle. He possessed a unique ability related to his blood. His blood type is one of the rarest and has an exceptional potency, making it highly intoxicating to demons. Even a tiny amount of his blood can cause demons to lose focus. Furthermore, his resilience and unwavering spirit were demonstrated in his fight against Muzan. Based on his notable contributions and impressive combat skills, it is safe to say that Sanemi deserves the second spot among the Hashiras.
---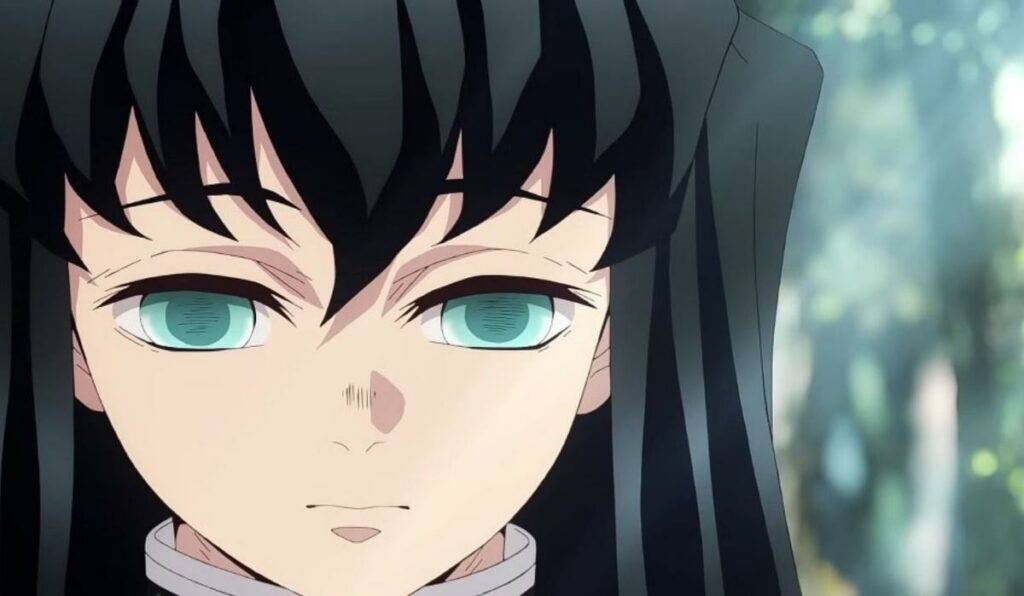 Position: Mist Pillar
Combat Style: Mist Breathing
First Appearance: Chapter 44, Ep 21
Moving on to our strongest Demon Slayer Hashira Members list, we have Muichiro Tokito. His incredible potential is attributed to his descendant, now Upper Moon One Kokushibo, who used Moon Breathing. The main reason Muichiro is ranked this high is his battle against Gyokko, Upper Moon Five. Once Muichiro unlocked the Demon Slayer Mark, he displayed incredible power and dominance over Gyokko. He toyed with him and seemed to be in complete control.
The only reason Muichiro faced some difficulties in the battle was because he was also trying to protect the other children. He decapitated Gyokko after taunting him, showcasing his immense power. It's important to note that Muichiro did suffer a significant defeat against Kokushibo in their battle, which is hard to defend. Moreover, later in that fight, he unlocked the Red Nichirin Blade and contributed to the battle against Kokushibo alongside Sanemi and Gyomei.
---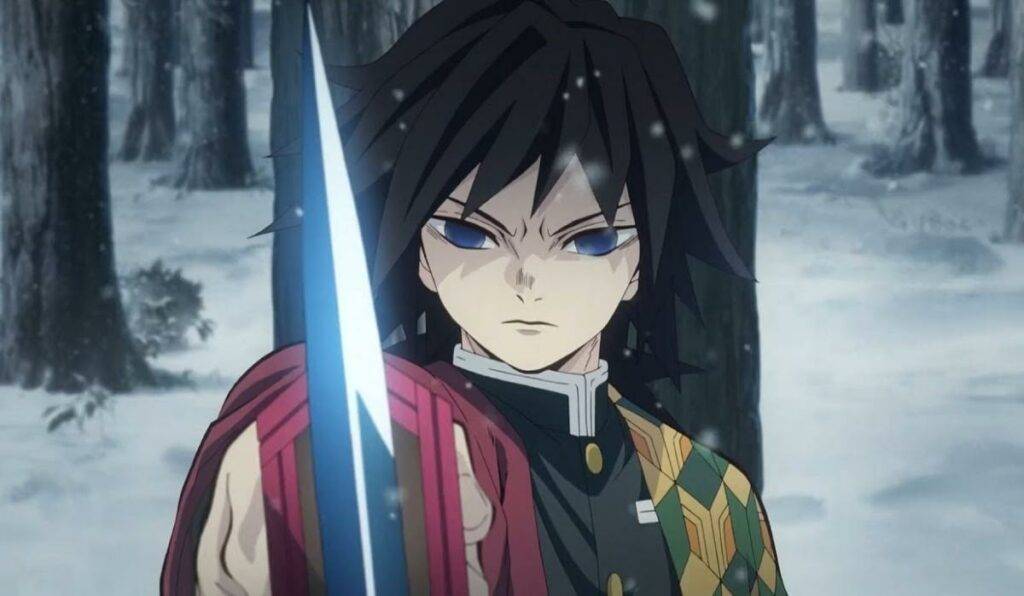 Position: Water Pillar
Combat Style: Water Breathing
First Appearance: Chapter 1, Ep 1
In the fourth spot, we have Giyu Tomioka. Due to Giyu's more significant number of feats and showcased experiences in the story, he is placed over Obanai. It was Giyu who sent Tanjirou to train under Sakonji that made him join the Demon Slayer Corps. In the final arc, Giyu competes with Akaza excellently alongside Tanjiro, and he later confronts Muzan in conjunction with the other Hashiras.
Additionally, Giyu possesses the Demon Slayer Mark and wields the Red Nichirin Blade, which is a significant advantage. Another important detail that often goes unnoticed is that, despite being tired from battling Muzan and Akaza, Giyu still swiftly dodges one of Demon Tanjiro's slashes when he tries to attack one of the Demon Slayer Corps workers. This showcases Giyu's exceptional speed and reflexes, even in his exhausted and injured state.
---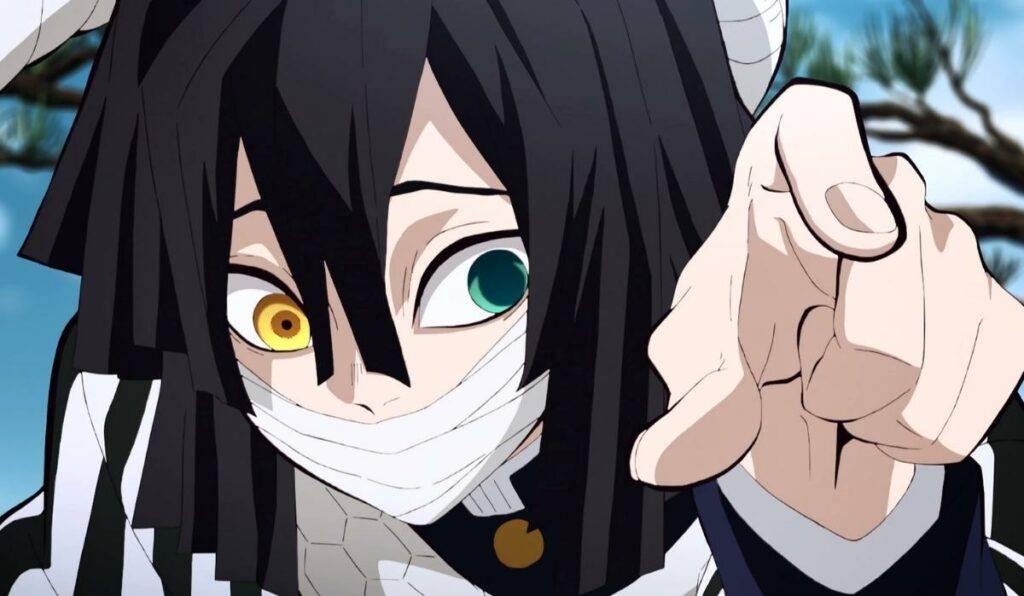 Position: Serpent pillar
Combat Style: Serpent Breathing
First Appearance: Chapter 45, Ep 22
Obanai Iguro earns this place because, like the others, he unlocked the Demon Slayer Mark, which significantly boosts power. He also engaged in a head-to-head battle with Muzan alongside the other Hashiras. Despite being fatigued, having just fought against Nakime, Obanai lasted longer than any other Hashira. He remained conscious and able to assist Tanjiro in the battle.
However, it's important to note that some people tend to overhype Obanai's performance compared to the other Hashiras. It's crucial to consider that characters like Gyomei, Sanemi, and Giyu were already exhausted from their previous intense battles, such as fighting Akaza and Kokushibo. In contrast, Obanai's battle against Nakime was relatively less challenging. Nonetheless, Obanai's possession of the Demon Slayer Mark and his use of the Red Nichirin Blade solidifies his placement in the strongest Demon Slayer Hashira Members list.
---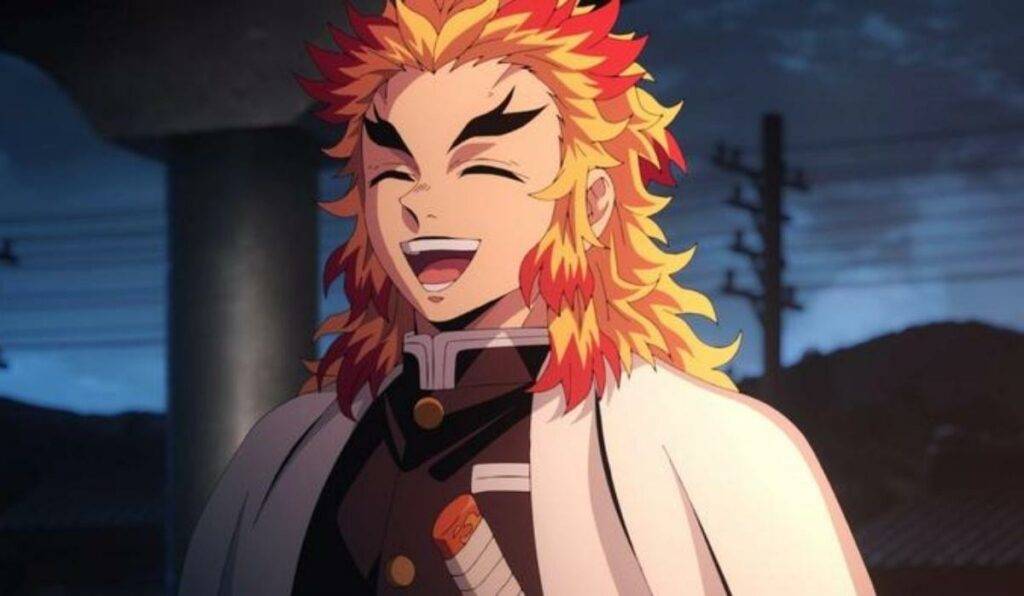 Position: Flame Pillar
Combat Style: Flame Breathing
First Appearance: Chapter 44, Ep 21
Rengoku holds this spot primarily because he is Mitsuri Kanroji's mentor, implying he is stronger than her. Additionally, he engaged in a fierce battle with Akaza, Upper Moon Three, and managed to hold his own against him. He fought Akaza single-handedly, stalling him until the sun rose. It was a close call, as the sun almost burned Rengoku and Akaza.
Rengoku came very close to stalling Akaza long enough for him to burn in the sunlight. Akaza even offered to turn Kyojuro into a demon, recognizing his potential for even greater strength. Despite facing such a formidable opponent, Kyojuro fought with all his might and came very close to defeating Akaza alone. Compared to Mitsuri's victory over Upper Moon Four, Kyojuro's battle with Akaza, the Upper Moon Three, places him higher.
---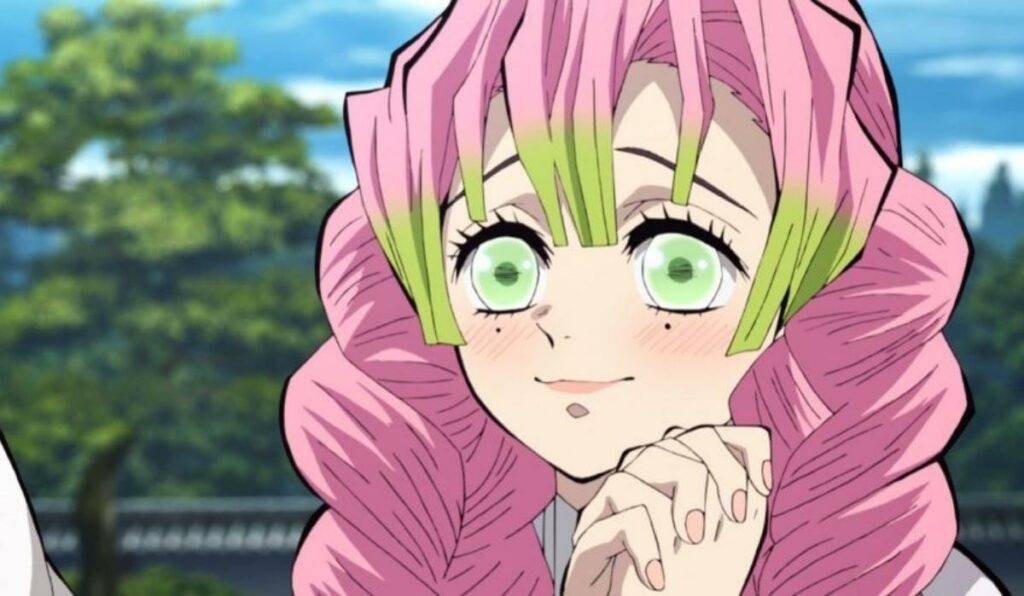 Position: Love Pillar
Combat Style: Love Breathing
First Appearance: Chapter 44, Ep 21
In seventh place, we have Mitsuri Kanroji, the Love Pillar. Her notable achievement was being able to compete with Upper Moon Four, Zohaku Ten, or Hantengu and stall him for a considerable amount of time. Although she wasn't strong enough to defeat him, she held her own.
However, Mitsuri is lower on the list because she died relatively quickly in the battle against Muzan. Other hashiras like Sanemi, Gyomei, and Giyu had previous tough battles. But Mitsuri, on the other hand, had a less intense battle against Nakime, which was nowhere near the same level as taking on Kokushibo or Akaza. Yet, she was the first among the Hashiras to die. Despite her early demise, Mitsuri ranks higher than Tengen Uzui because she unlocked the Demon Slayer Mark, making her one of the strongest Demon Slayer Hashira Members.
---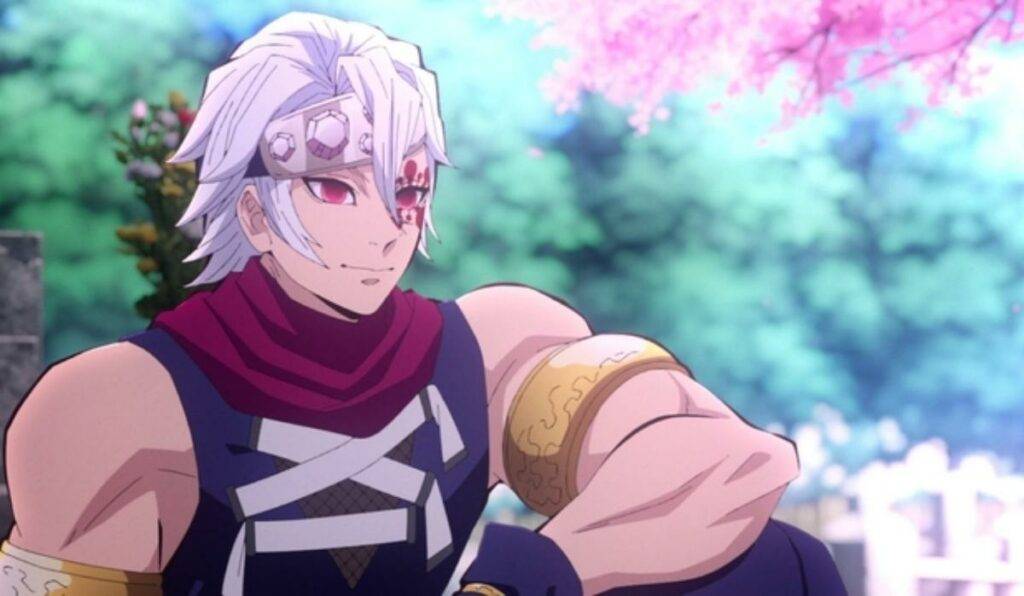 Position: Sound Pillar
Combat Style: Sound Breathing
First Appearance: Chapter 44, Ep 21
Now let's move on to the eighth place Tengen Uzui, the Sound Pillar. In the Entertainment District arc, Tengen showcased incredible skills and proved to be extremely strong and fast. He is known as the fastest runner among the Hashira family. Even when he lost his arm, he could still keep up with the upper ranks. However, the main reason he is ranked relatively low on the list is because he lost to Upper Moon Six, Daki, and Gyutaro.
Despite receiving assistance from Tengen, Zenitsu, and Inosuke, he still couldn't defeat them. In fact, he was in critical condition, on the verge of death, until Nezuko appeared and healed the poison in his body. So, in the battle against Upper Moon Six, Tengen ultimately lost and was saved by Nezuko at the last moment.
---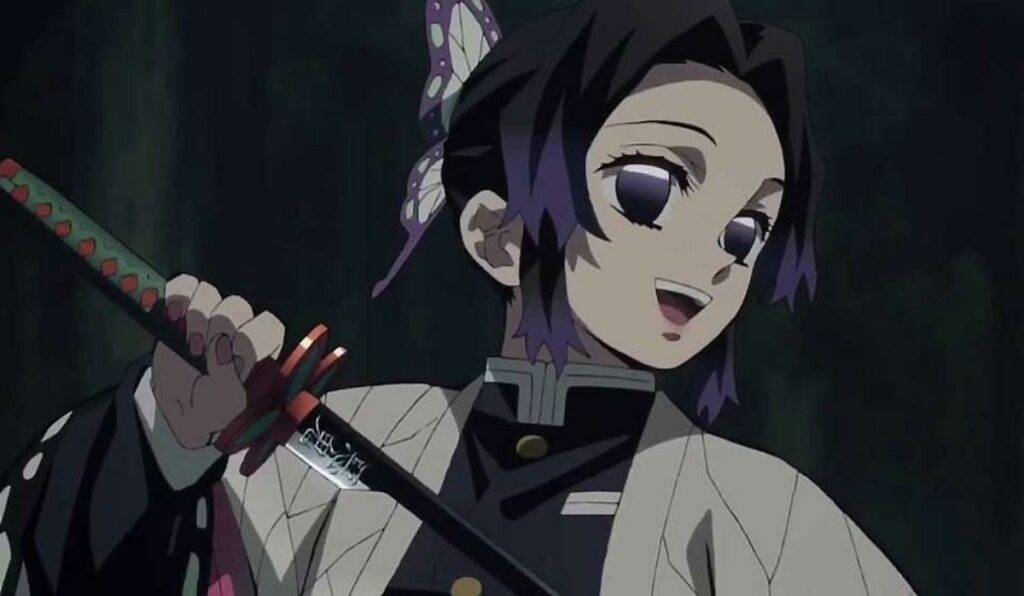 Position: Flower Pillar
Combat Style: Flower Breathing
First Appearance: Ep 15, Chapter 28
Shinobu Kocho is ranked ninth among the strongest demon slayer hashira members. She has a strong fan following due to her appearance but falls short when it comes to raw strength. One of the main reasons for this is her reliance on wisteria poison as an alternative to decapitating demons. However, this poison is ineffective against upper moon demons, as seen in her battle with Doma.
The small amount of poison she can emit from her blade has not shown any impact on stronger demons. Her poison might only work if she uses herself as a suicide bomb, as demonstrated in her fight with Doma. However, that would result in her sacrificing her own life, which can't be factored into a strength assessment since it implies the person would survive after the fight.
---
Kanae Kocho (Former Hashira)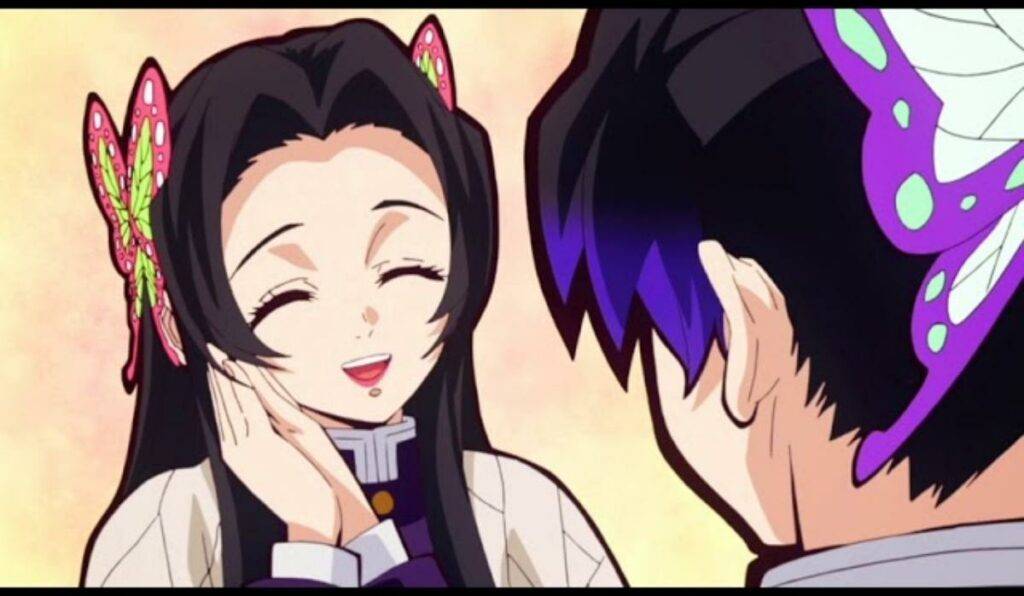 Position: Former Flower Pillar
Combat Style: Flower Breathing
First Appearance: Ep 24, Chapter 50
Kanae might be a former Hashiras, but her feats as one are commendable. We don't know much about her, and we have decided to put her down on the list due to her less screen time. Kanae became highly skilled in the Flower Breathing style and eventually achieved the rank of Flower Hashira.
During her encounter with Doma, the Upper Rank 2 of the Twelve Kizuki, Kanae suffered fatal injuries. However, she provided Shinobu with valuable information about Doma before he escaped. In summary, Kanae Kocho's mastery of the Flower Breathing style and her role in confronting Doma solidify her status on this list.
---
Also Read: