We all know Demon Slayer is currently dominating the Shonen anime with just its spectacular animation. What's more amazing are its characters, all ranging from the strongest to the weakest. While the Upper Moon Demons are often considered the strongest among demons, there are Hashiras who surpass some of these upper-rank demons in terms of power. But What about the strongest female characters?
Fans frequently engage in debates about the Strongest female Demon Slayer characters. With so many female characters in the series, it's difficult to distinguish the strongest one. So, to contribute to the discussion, we have compiled a list of the 10 strongest female characters in the series.
Spoiler Alert: This content contains significant anime and manga plot details about the characters. So be careful while reading, or skip the characters which you are unknown about.
These are the Strongest Female Demon Slayer Characters
---
Position: Hashira
Combat Style: Love Breathing
Mitsuri Kanroji holds the first rank among the strongest female Demon Slayer Characters due to her impressive display of strength during her battle with Upper Moon 4, Zohaku. She is also known as the Love Pillar of the Demon Slayer Corps and possesses exceptional strength and distinct pink hair, which makes her an outcast in society.
In terms of combat, her fighting style showcases a wide range of acrobatic moves that are beyond the capabilities of most others. She is also known for naming her breath forms with references to kitties, such as "Lovely Kitty Shower" and "Kitty Paw-Loved Breeze." Her abilities and move set are extensive and varied, focusing on agility and powerful attacks. However, further specific details would be required to delve into a comprehensive list of all her known moves and abilities.
---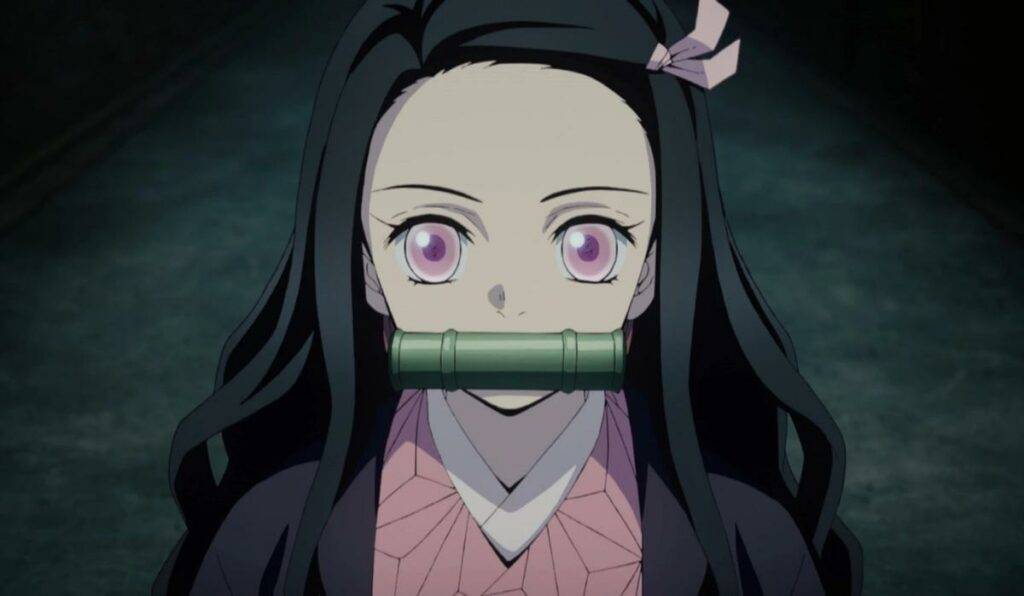 Position: Demon Slayer Corps (Demon)
Combat Style: Blood Demon Art
Nezuko was transformed into a demon, but she retained her humanity and controlled her bloodlust. She possesses unique abilities among demons. Unlike others, she can recover through sleep and does not need to consume human flesh.
As the series progressed, Nezuko developed a powerful blood demon art called "Blood Burst," which allowed her to burn enemies with her blood flames. She faced formidable opponents, including an Upper Moon demon, and surpassed their regeneration capabilities. Nezuko's abilities continued to evolve, and she showcased a new form characterized by a horn, flower tattoos, and increased power. Nezuko's strength, endearing personality, and appearance have made her one of the most beloved characters in the series.
---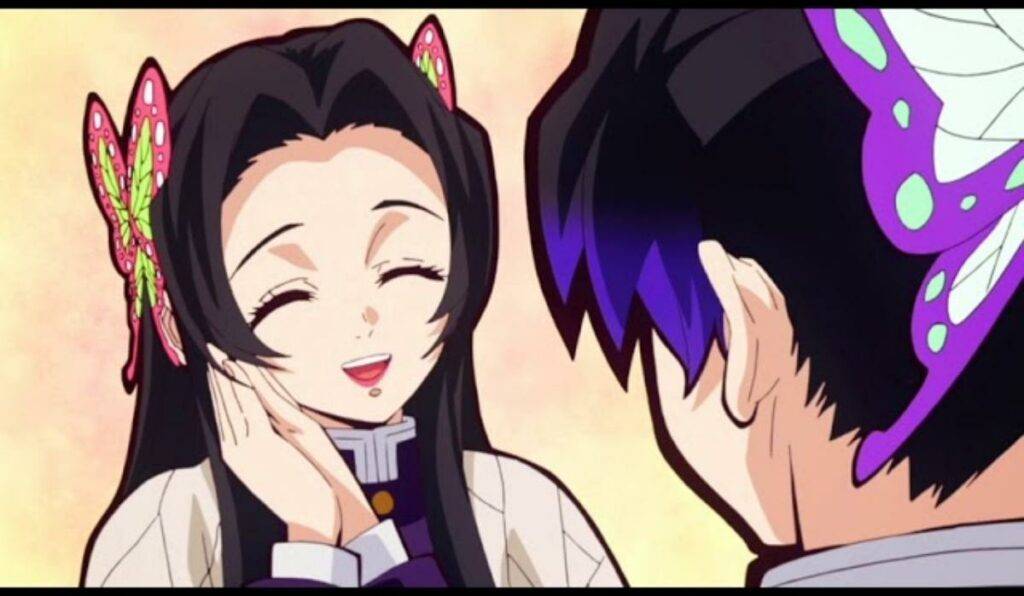 Position: Hashira
Combat Style: Flower Breathing
Kanae Kocho, the former Flower Pillar of the Demon Slayer Corps, was the sister of the former Insect Pillar. The traumatic experience of her parents being killed by demons led the sisters to promise to join the Demon Slayer Corps.
Both sisters became successful demon slayers, with Kanae mastering the Flower Breathing style and rising to the position of the Flower Hashira. This rank is reserved for demon slayers who have slain one of the Twelve Kizuki or have battled and slain at least 20 demons. Kanae encountered Doma, the Upper Rank 2 of the Twelve Kizuki. Despite being fatally wounded during the confrontation, she managed to provide Shinobu with a description of Doma before he fled from the rising sun. This proves she is one of the Strongest Female Demon Slayer Characters.
---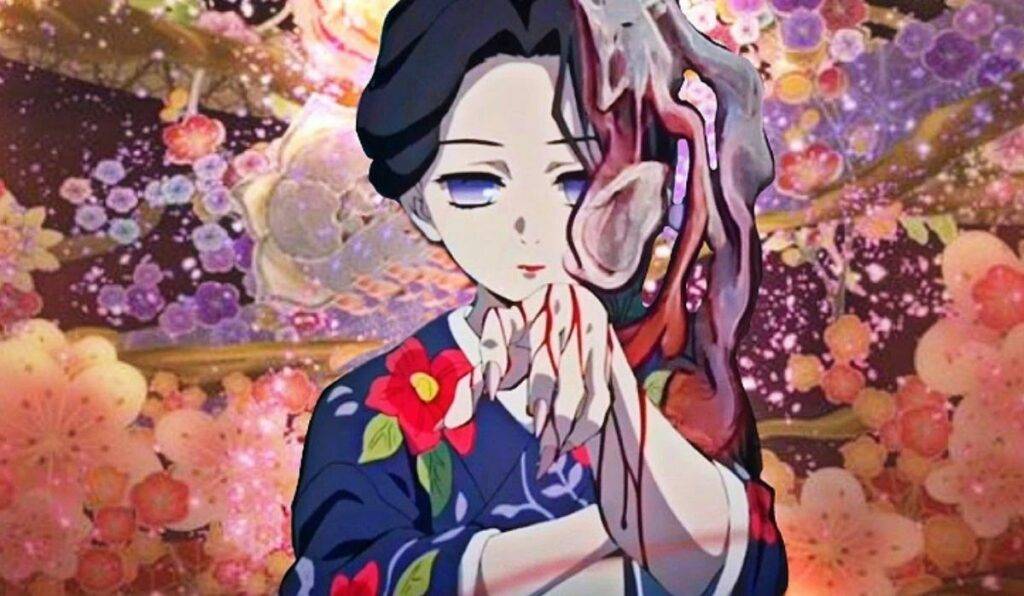 Position: Demon Slayer Corps (Demon)
Combat Style: Blood Demon Art
Tamayo is an important side character and demon slayer in Demon Slayer. She plays a crucial role in defeating the demon king Muzan. Her intelligence is evident with her extensive knowledge and experience in poison and medicine, and her lifespan is at least 500 years. Tamayo possesses a unique blood demon art that allows her to cast spells using her special demon blood.
Tamayo skillfully employs spells to extract information about Muzan from Susamaru, exploiting the curse placed on demons by Muzan that prevents them from speaking about him. Her blood demon arts demonstrate her strategic thinking and intelligence. While her abilities could be used to defeat all demons, she is not individually strong enough to face the strongest characters in Demon Slayer.
---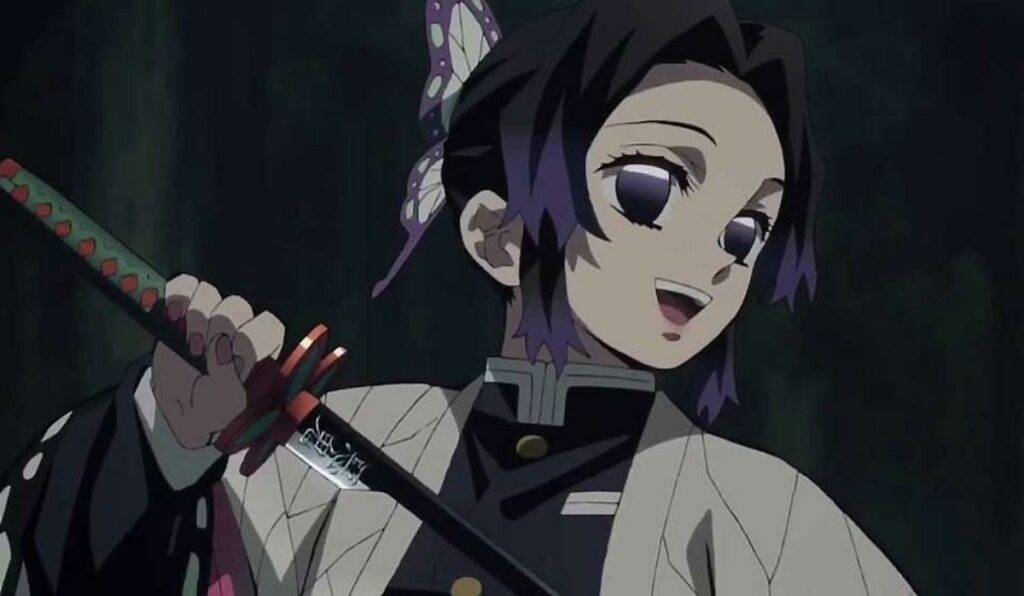 Position: Hashira
Combat Style: Flower Breathing
Shinobu Kocho, also known as the Insect Pillar, is one of the series' most notable and intimidating waifus. Her backstory is intertwined with her sister, Kanae, who holds the position of the Flower Pillar. Both sisters experienced the horrifying loss of their parents, who were slain by demons before their eyes.
Shinobu's chosen style, the Breath of Insect, is a derivative of the Flower Breath style and, by extension, the Breath of Water style. Due to her lack of physical strength, Shinobu's fighting style focuses on precise stabs, thrusts, shallow cuts, and slashes infused with poison. This allows her to incapacitate opponents without relying solely on physically powerful attacks, placing her in the strongest Female Demon Slayer Characters list.
---
Position: Upper Moon Six
Combat Style: Blood weapons and flesh manipulation
Daki is a significant antagonist in the Entertainment District arc alongside her brother Gyutaro. As if her existing powers weren't formidable enough, when her brother's eye is implanted in her, Daki experiences tremendous strength.
This enhancement enables her to move and attack with even greater speed, and she can coordinate her assaults with her brother to make them even more lethal. One of her unique abilities is to detach her flesh and transform it into a sentient obi, a Japanese sash. This obi is incredibly resilient, making her one of the strongest female characters in Demon Slayers. Moreover, when Daki's obi spreads throughout the city, her power increases significantly. She gains incredible speed, and her sashes become capable of slicing through Nezuko's body and demolishing buildings effortlessly.
---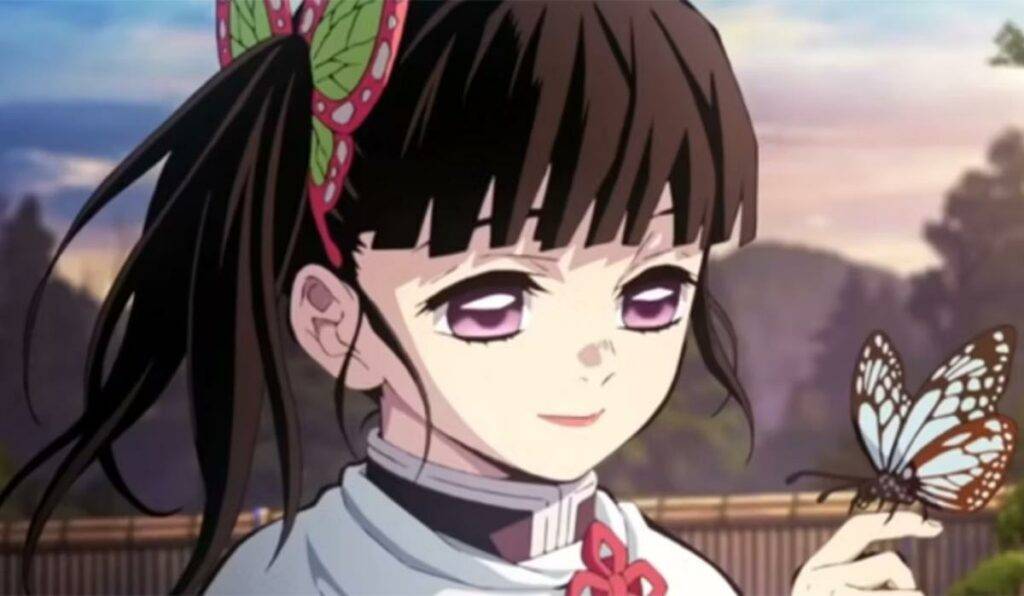 Position: Demon Slayer Corps Member
Combat Style: Flower Breathing
Kanao is a character in the series which has faced numerous hardships. However, Kanao's life takes a turn when Shinobu and Kanroji adopt her. They help raise and train her, and she eventually becomes a Demon Slayer.
Kanao's abilities and strength are exceptional, surpassing many male Demon Slayers. During a battle with the Upper Moon Two demon, Doma, Kanao unleashes her full power and utilizes a dangerous technique called Flower Breathing: Final Form Vermillion Eye. This technique enhances her vision and allows her to predict movements accurately. Throughout her journey, Kanao overcomes her inability to cry and begins to express her emotions. She grows into a strong and resilient character, deserving of her position as one of the strongest female Demon Slayer Characters.
---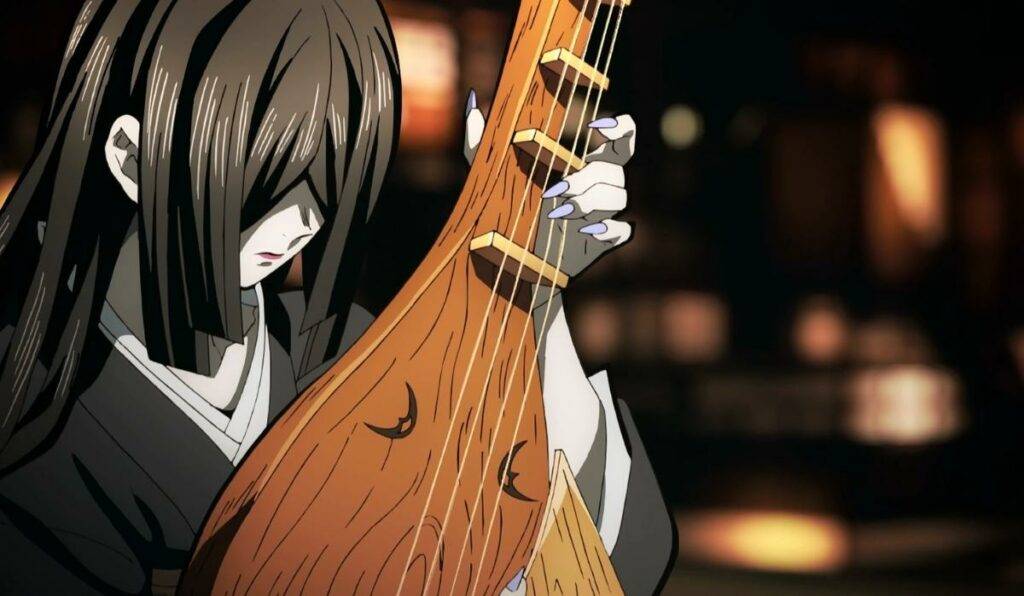 Position: Upper Moon Four
Combat Style: Infinite Castle
Nakime is introduced as the first upper moon encountered by the demon slayers, although she wasn't initially an official member of the Twelve Kizuki. Following Muzan's infusion of more blood into her, Nakime gained a unique ability to detach her eyeballs and use them to spy on the demon slayer corps.
As the holder of the fourth highest position of the Upper Moon Demon, she possesses considerable power. Her notable technique involves creating an infinite castle, which she can manipulate by playing her biwa, a four-stringed wooden musical instrument. Nakime utilizes a large Bachi pick to strum her biwa, unleashing her Blood Demon Art. This combination of abilities and her position as Upper Moon four solidify her status as one of the strongest female characters in the Demon Slayer.
---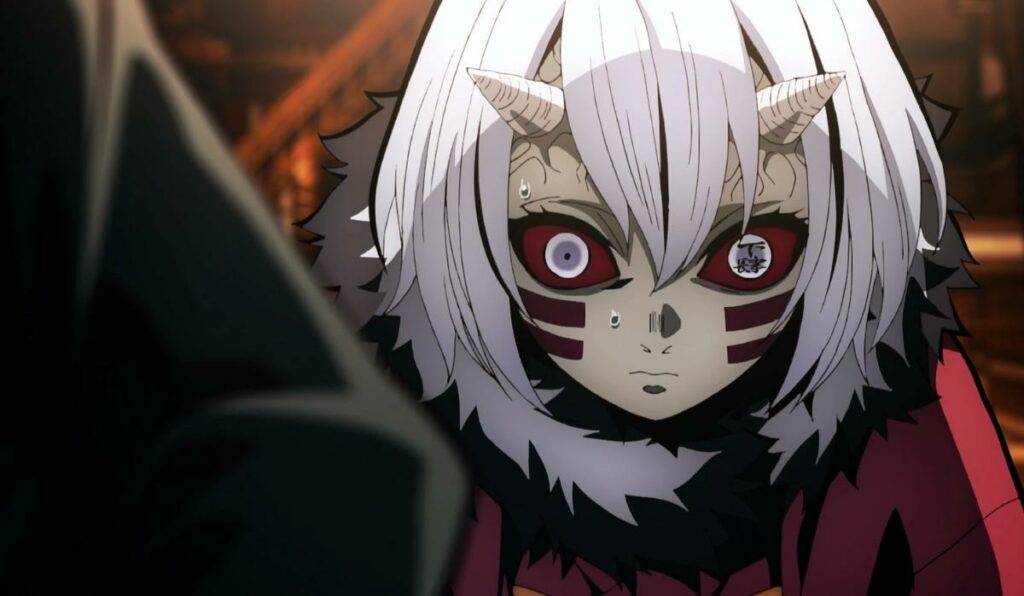 Position: Lower Moon Four
Combat Style: N/A
Moving on to our next character in the strongest female Demon Slayer characters list, we have Mugako. Her character in Demon Slayer is notable for her high rank as Lower Moon 4, which suggests considerable strength despite her limited combat involvement.
Mukago's true strength and abilities as a demon remain largely undisclosed, but it can be guessed that she possessed greater power compared to an average demon. This assumption is supported by her higher ranking among the Lower Moons, surpassing demons like Rui (the Lower Moon 5). Despite being the only woman among the lower-ranked demons, Mukago was not spared from Muzan's purge. When all the lower-ranked demons were gathered in the dimensional infinity fortress, Mukago also fell victim to Muzan.

---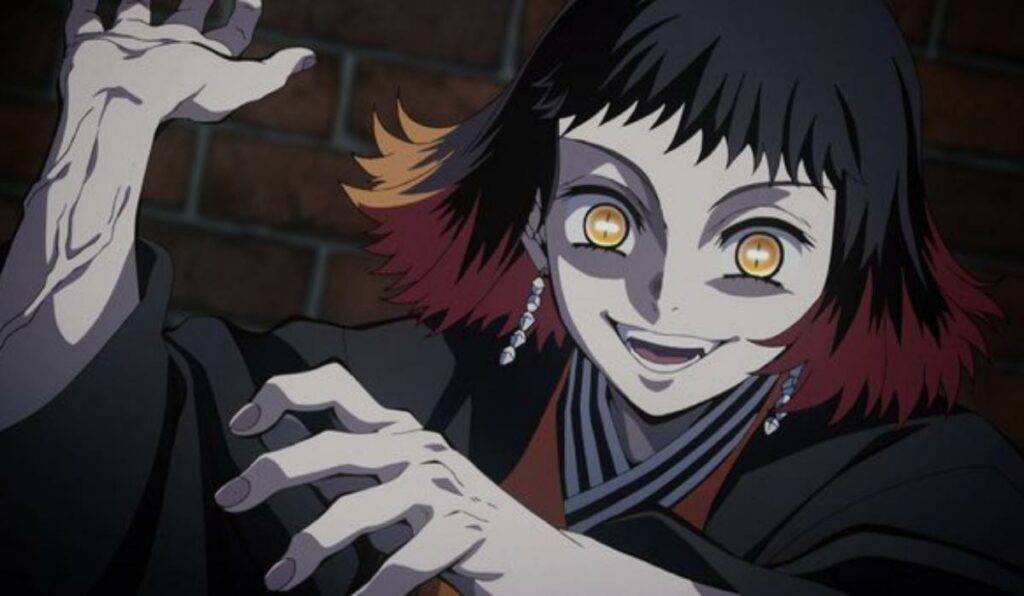 Position: N/A
Combat Style: Blood Demon Art
Despite appearing prior to the Spider demons, Susamaru's strength surpassed theirs, establishing her as one of the strongest female demons in the Demon Slayer series. With the fight of Susamaru with Tanjiro and Neuko, we are also introduced to Tamayo and Yushiro.
Susamaru was a fairly powerful demon, as evidenced by possessing a Blood Demon Art and proficiently utilizing it in combat. In their battle against Tanjiro and Nezuko, Susamaru and Yahaba formed a formidable duo. Yahaba provided support with his arrow-based abilities, while Susamaru engaged in combat using her devastating mari balls that had the power to crush bones. One of her notable strengths was her exceptional physical strength, enabling her to throw and kick her Temaris(ball) with incredible speed and force. Overall, she is surely one of the strongest female demon Slayer characters.
---
Also Read: