Japan may have been the birthplace of anime, but that doesn't mean all the good stuff comes from there. In recent years, Chinese anime has been making quite a splash in both storytelling and quality. Several Chinese manhuas (comics produced in China) are gaining significant popularity, both within the country and internationally. So, Chinese anime is experiencing a remarkable surge in its audience and a substantial improvement in animation quality. Hence. We decided to put together a list of the top 20 best Chinese anime series you should check out.  
---
These are the Best Chinese Anime that you should watch right now
---
Fog Hill of Five Elements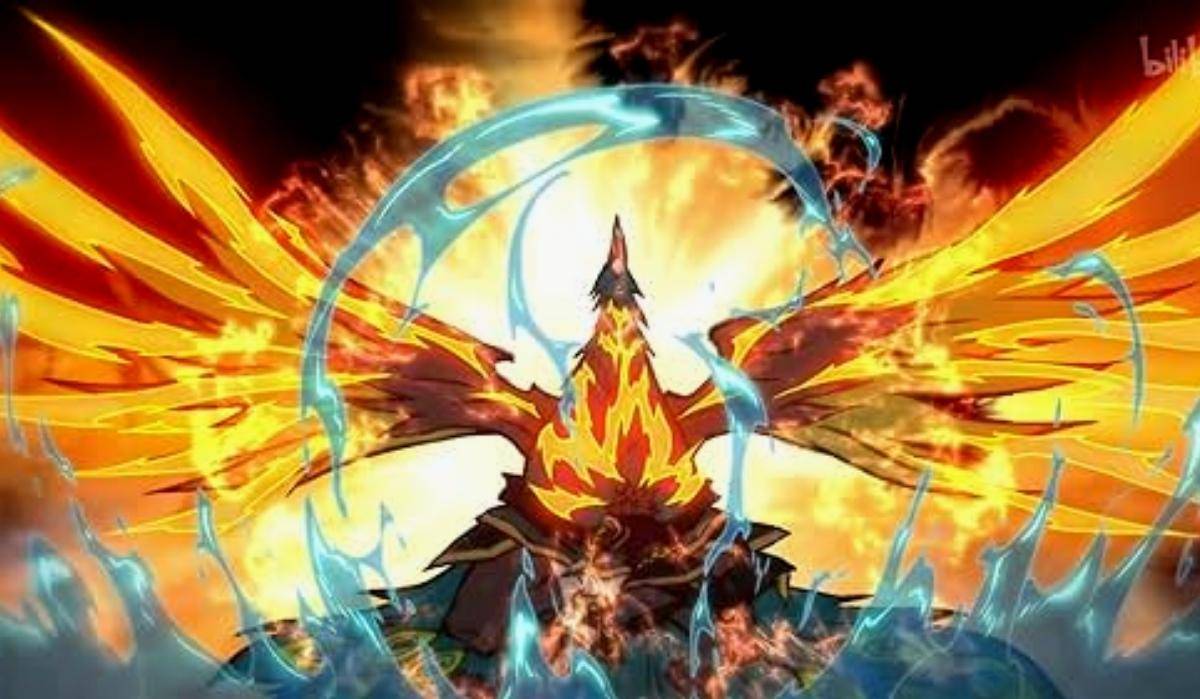 Episodes: S1-3 Eps, S2-4 Eps
There has never been a Chinese anime quite like "Fog Hill of Five Elements. It's something else! This show easily rivals even the best works from Studio Ufotable. Fog Hill of Five Elements serves up a thrilling blend of action, suspense, and superpowers. The story unfolds in a world where monsters grant elected officials the power to control the five elements. But here's the twist: to gain this power, they have to conquer the treacherous Fog Hills, a place teeming with danger.
The anime follows the journey of one of these elected officials as he braves the Fog Mountain. And let me tell you, the animation is seriously impressive, and the fight scenes are top-notch, perfectly complementing those superpowers. It's easily one of the best Chinese anime, so if you haven't given it a watch yet. 
---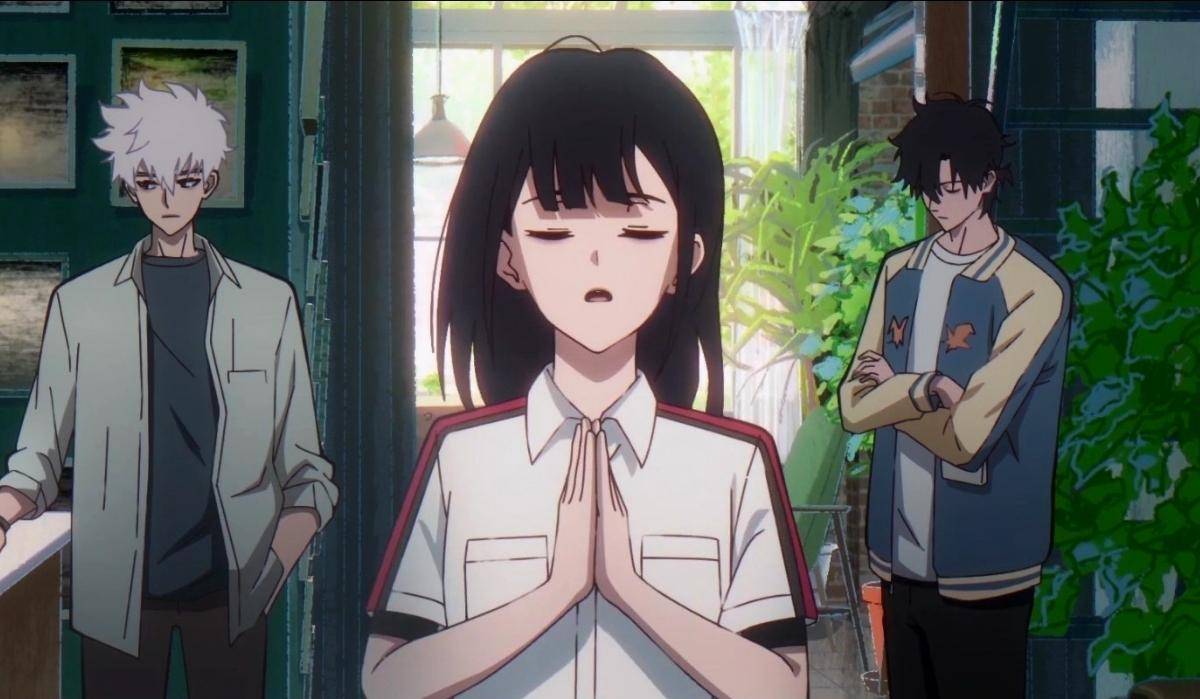 Episodes: S1- 11 Eps, S2-3 Eps
Next up on the list, we've got Link Click. It's another one of those underrated gems that truly leaves a mark on the time travel genre. This series is all about time travel, but it brings a unique perspective to the table. A quaint little shop called Time Photo Studio is in the heart of a bustling city.
 At first glance, it may appear abandoned, but it's run by two individuals who possess extraordinary supernatural abilities. These abilities grant them the power to travel time, and they do it astonishingly—by using photos. The concept of traveling through time via photographs is truly intriguing and adds an exciting layer to the storyline. If you're a fan of time travel narratives with a fresh twist, Link Click is a must-watch. 
---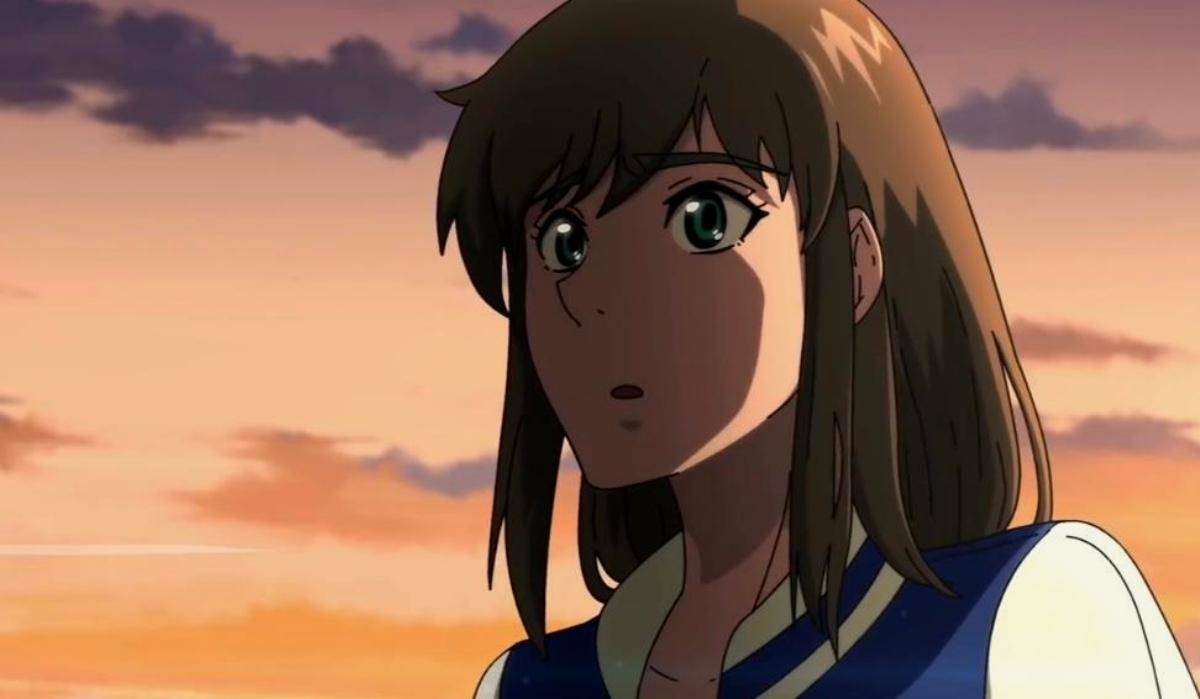 Taking the third spot on the best Chinese anime list, we've got Rakshasa Street. This anime is rooted in the original Chinese manual, "Requiem Street." This place acts like a magnet for powerful and malevolent spirits, drawing them in with the purpose of their destruction. "Requiem Street" is a realm where humans and spirits can coexist, although not just humans can step foot there. Only rare individuals, known as soul users, who possess guardian spirits can enter.
Our story revolves around Jia Ling, who initially seems like your typical university intern. But one day, her life takes a dramatic turn when she's thrust into a chaotic world teeming with malevolent spirits. As we follow Jia Ling, we can't help but root for her as she quickly realizes the enormity of the challenges before her.
---
Heaven Official's Blessing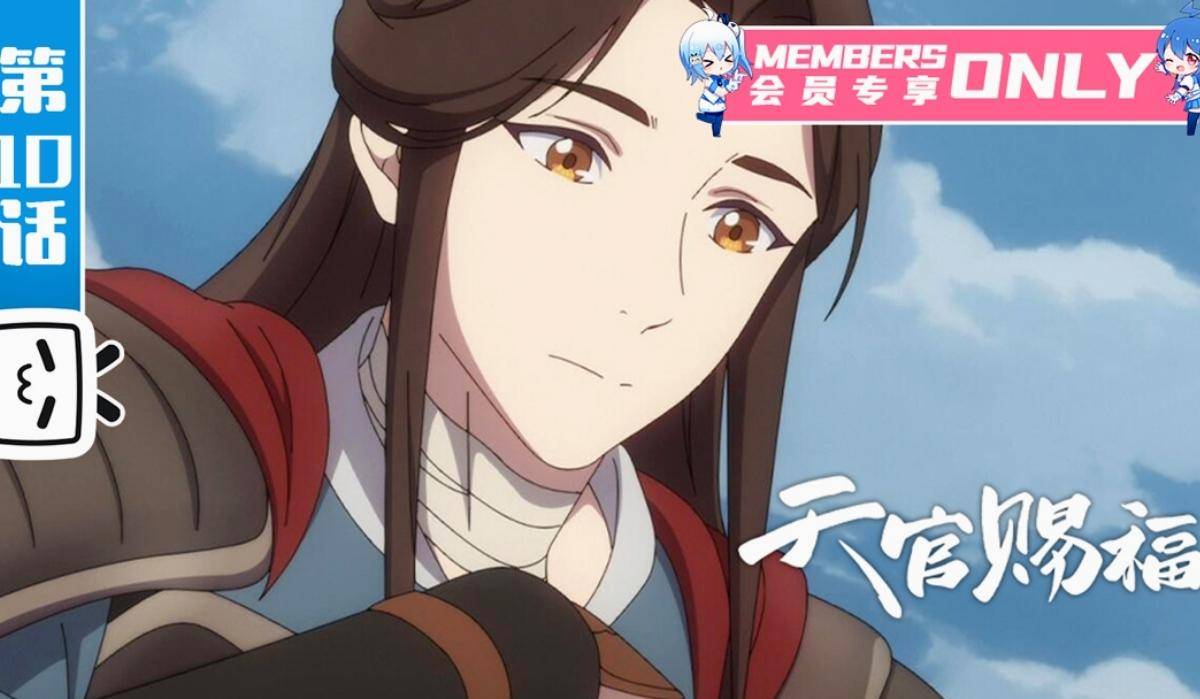 Now, sliding into the fifth spot, we've got Heaven Officials Blessing. If you're hunting for fresh and intriguing Chinese anime, you're in for a treat. This historical fantasy is a real gem, featuring a captivating world filled with gods, demons, and all sorts of supernatural beings.
The tale centers around an immortal god who's lost all of his followers, leading him to become a lowly scrap collector. But don't be fooled by that humble setup. The story follows this god and his newfound friend as they embark on adventurous journeys, uncovering mysteries from the past. With stunning animation and a gripping storyline, Heaven Officials Blessing is one of the best Chinese anime to watch. 
---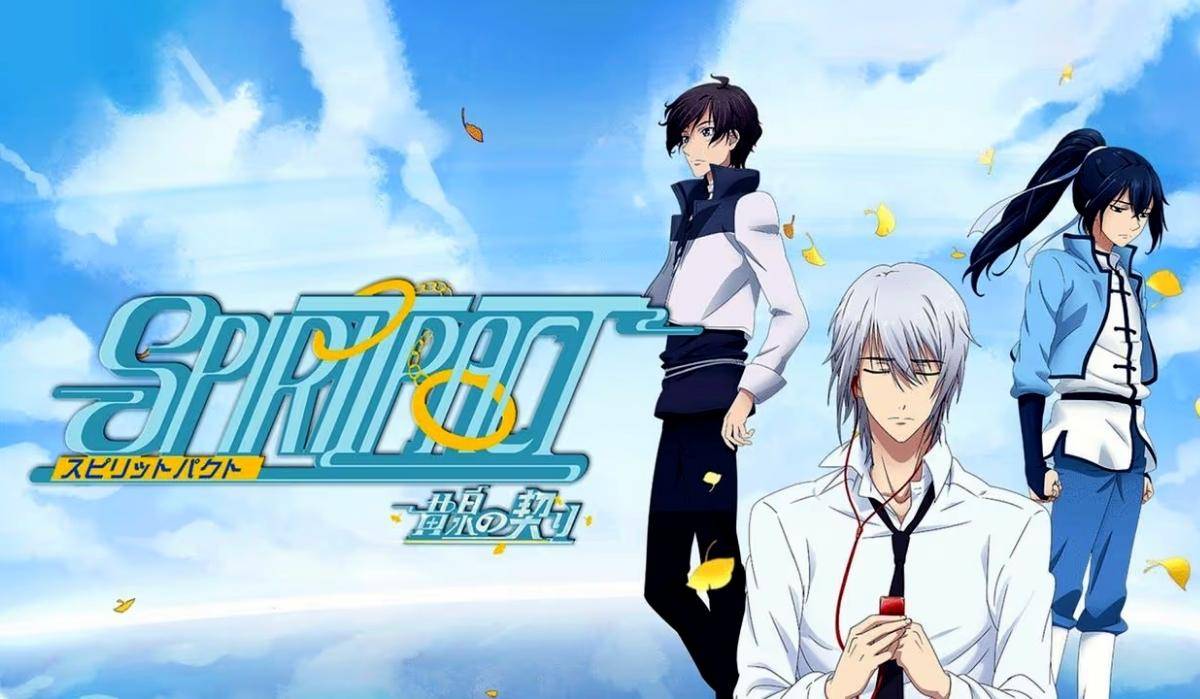 Episodes: S1-10 Eps, S2-12 Eps
Moving on to the next best Chinese anime, we have Spirit Pact. This anime shows that China can also produce impactful anime. The story centers around You Keika, who finds himself transformed into a spirit after an accident. He encounters a man named Tanmoku Ki, an exorcist who offers protection from humans in exchange for You lending his strength. 
As they navigate the world of spirits and exorcism, the anime delves deep into the supernatural and superpower genres. Spirit Pact offers fast-paced action that keeps viewers in suspense and skillfully blends comedy and romance elements into its narrative. If you're a fan of supernatural and superpower themes, this Chinese anime is worth a look.
---
The Daily Life of Immortal King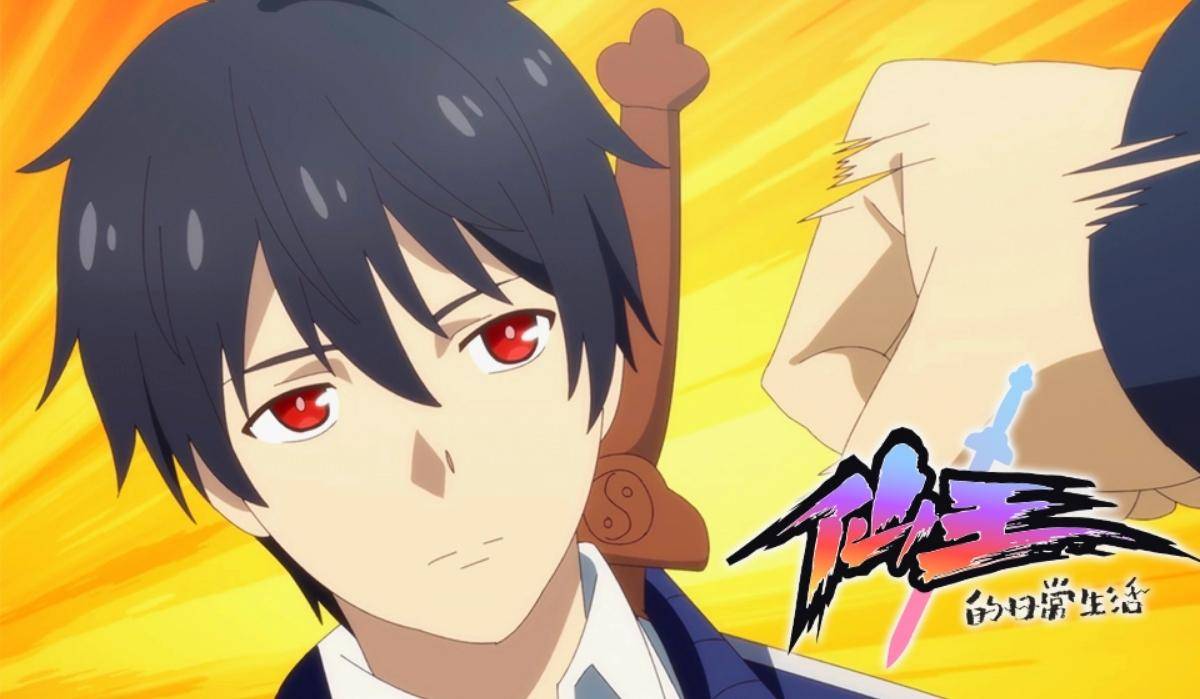 Episodes: S1-15 Eps, S2-12 Eps
The Daily Life of Immortal King is an anime that follows the cultivation theme. If you don't know cultivation, it is the process of absorbing the spiritual energy that exists in heaven and on earth. The story revolves around Wang Ling, a cultivation genius who has been advancing to a new realm every two years. 
However, even overpowered individuals like Wang Ling have their share of troubles. He now faces the challenge of attending senior high school, where he hopes to keep a low profile and avoid unnecessary conflicts. Nevertheless, his peaceful intentions are soon disrupted as he encounters various challenges. The Daily Life of Immortal King remains true to its genre, offering a unique show with a notably overpowered protagonist. If you're a fan of this concept, it's worth checking out.
---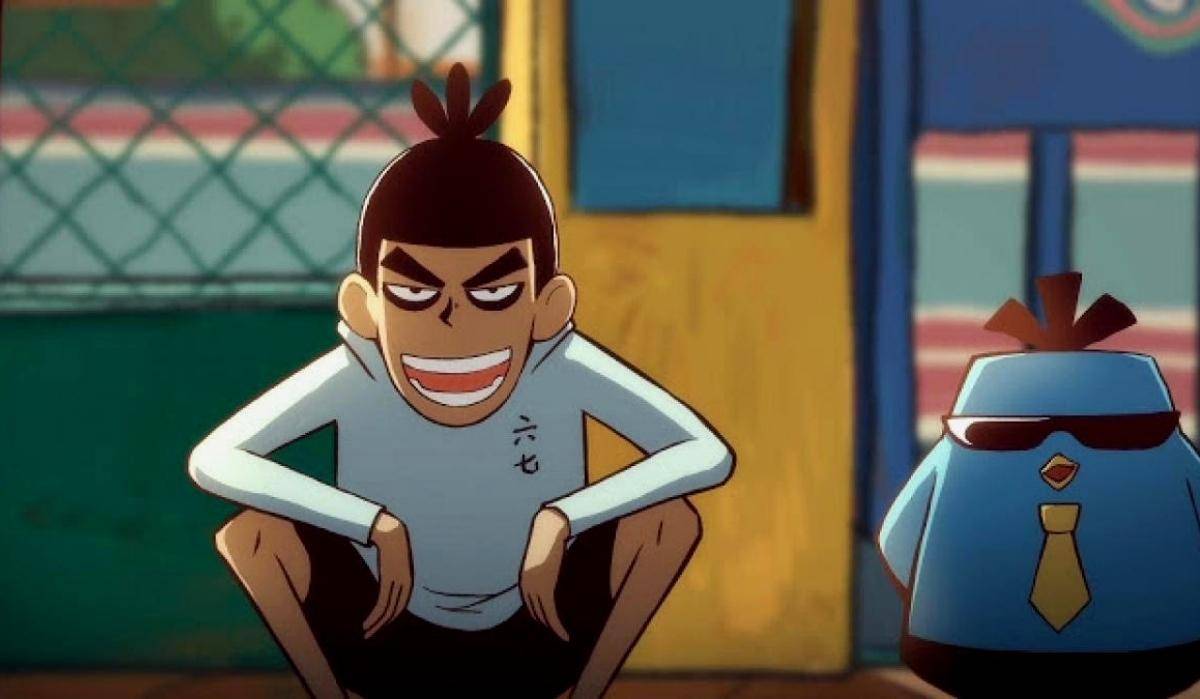 Episodes: S1- 14 Eps, S2-10 Eps, S3-10 Eps, S4-upcoming
Next on the best Chinese anime series list, we've got "Scissor Seven." This Chinese anime is an absolute hit and one of the all-time favorites. It's a hilarious action-comedy that tells the story of a guy who, during the day, works as a hairdresser, but when night falls, he becomes an assassin. Despite having some pretty intimidating telekinetic powers, he's not exactly the smoothest operator in the assassination game. 
While it might sound strange, he can turn his hair into scissors, which he can use during the fight as weapons. His big goal is to piece together his lost memories. Alongside his feathered companion, they embark on adventures and run into all sorts of quirky characters and offbeat humor. Scissor Seven is guaranteed to keep you thoroughly entertained.
---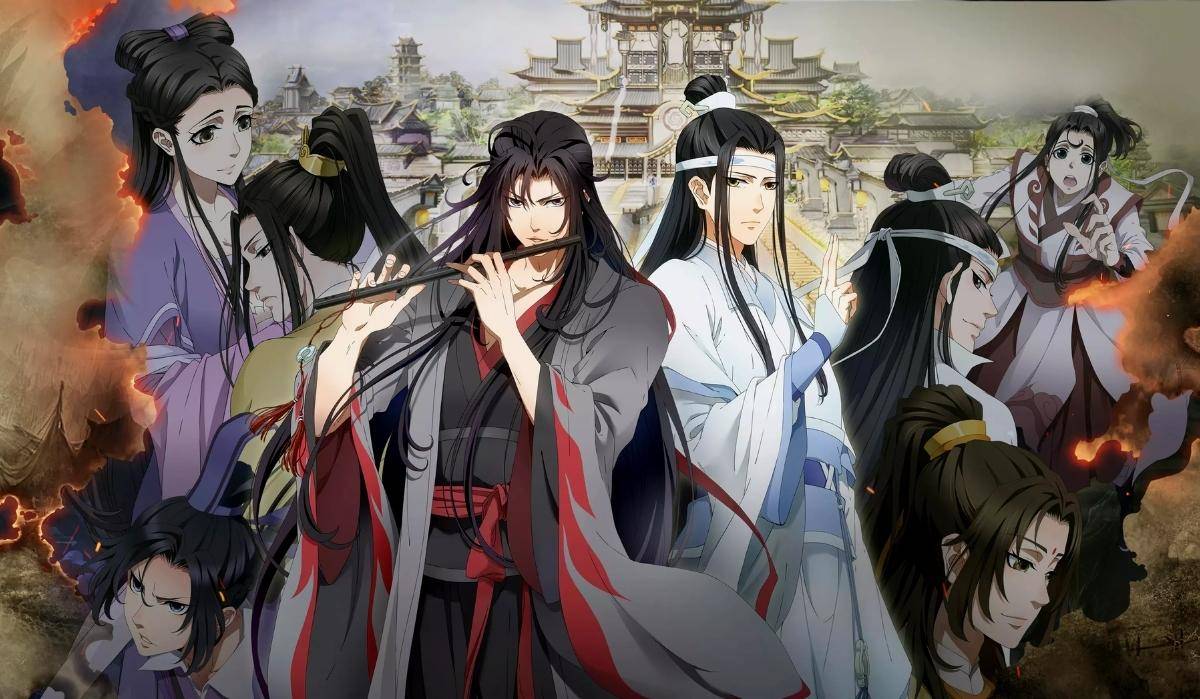 Moving on to the next best Chinese anime, we've got The Founder of Diabolism. This historical fantasy is an absolute masterpiece. It's based on a popular Chinese web novel by Mo Xiang Tong Xiu. It spins the tale of a mighty cultivator who's betrayed and meets his demise, only to be reborn centuries later with a little help from his friends. 
Armed with determination, our protagonist embarks on a journey to uncover the truth behind the enigmatic occurrences in the realm of cultivation. Along the way, they face off against foes, forge new alliances, and delve into the captivating world. With its breathtaking animation and storyline, The Founder of Diabolism is a timeless classic you can't afford to miss.
---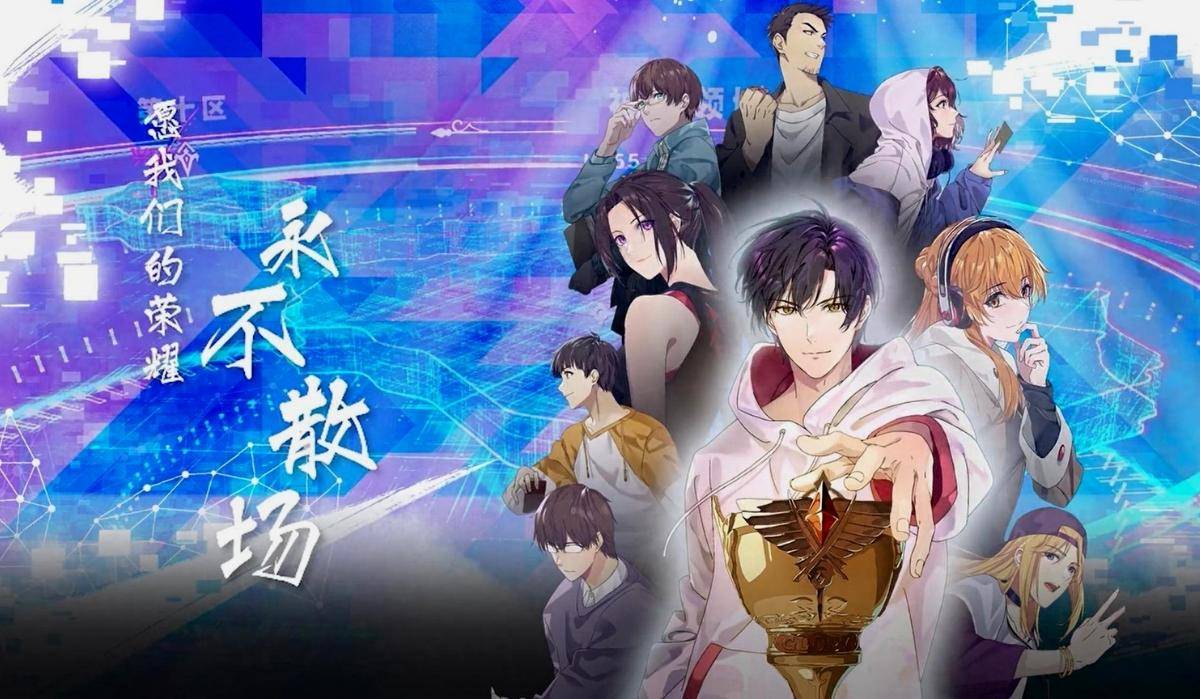 Episodes: S1-13 Eps. S2-12 Eps
We've got The King's Avatar next to the best Chinese anime list. This one's a fascinating take on how China weaves gaming elements into its stories. This anime revolves around Ye Xiu, a professional esports player in Hangzhou, China. He is already a renowned esports player, but when a team decides to use him for shady marketing purposes, he decides it's time to part ways.  
With the fan's encouragement, Ye Xiu embarks on a journey to rebuild his gaming character and regain his legendary status. This is where the tale of how he becomes a legend all over again unfolds. So, if you're on the hunt for a sports anime that delves into the world of esports and features a protagonist who's already a legend in the making, "The King's Avatar" is a must-watch for you!
---
Battle Through the Heavens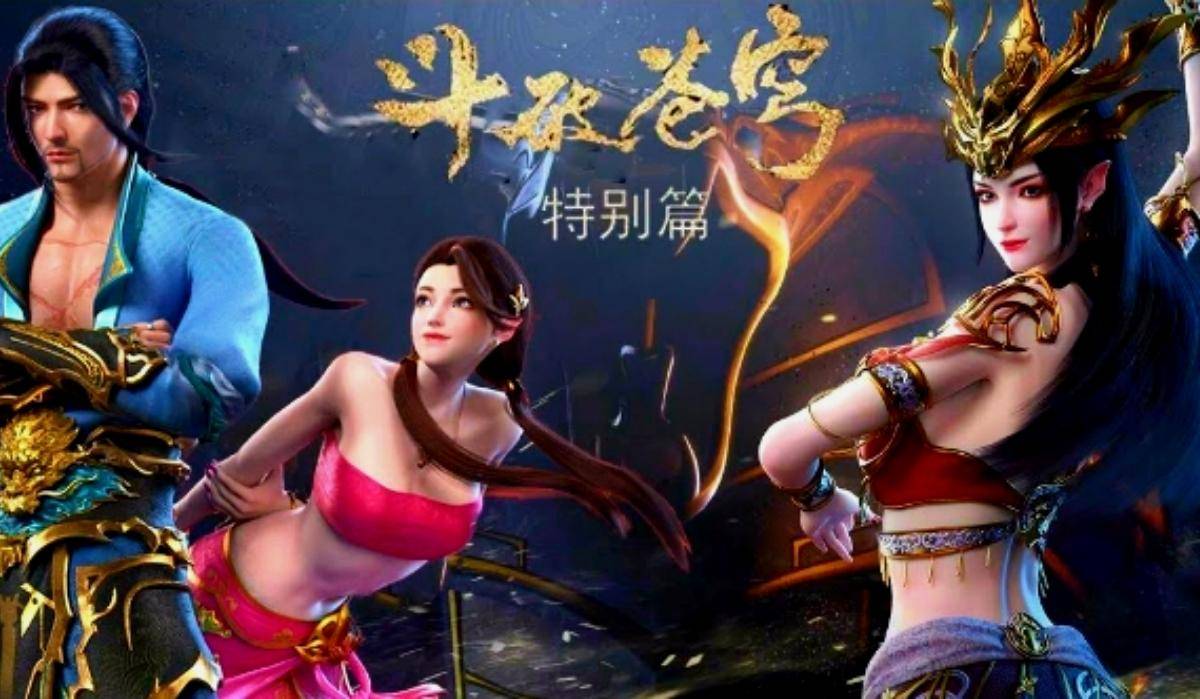 Episodes: S1-12 Eps, S2-12 Eps, S3-12 Eps, S4-37 Eps
Battle Through the Heavens is a successful anime adaptation of a novel series. So, it's not surprising to see this anime on the list of best Chinese anime. The story unfolds on the continent of Combat Key, where strength always prevails over weakness. We follow the journey of Yao Yan, who was once a gifted prodigy but lost his talents at a young age. 
At 15, he is now ridiculed and mistreated by those who once admired him, even facing the prospect of expulsion from his clan. Things take a turn for the worse when his fiancée seeks to end their engagement. Determined to change his fate, Yao Yan embarks on a dangerous quest to gain power and reclaim his status as a clan leader. It's a compelling tale of a fallen prodigy's journey to rise to the top through sheer determination and strength. 
---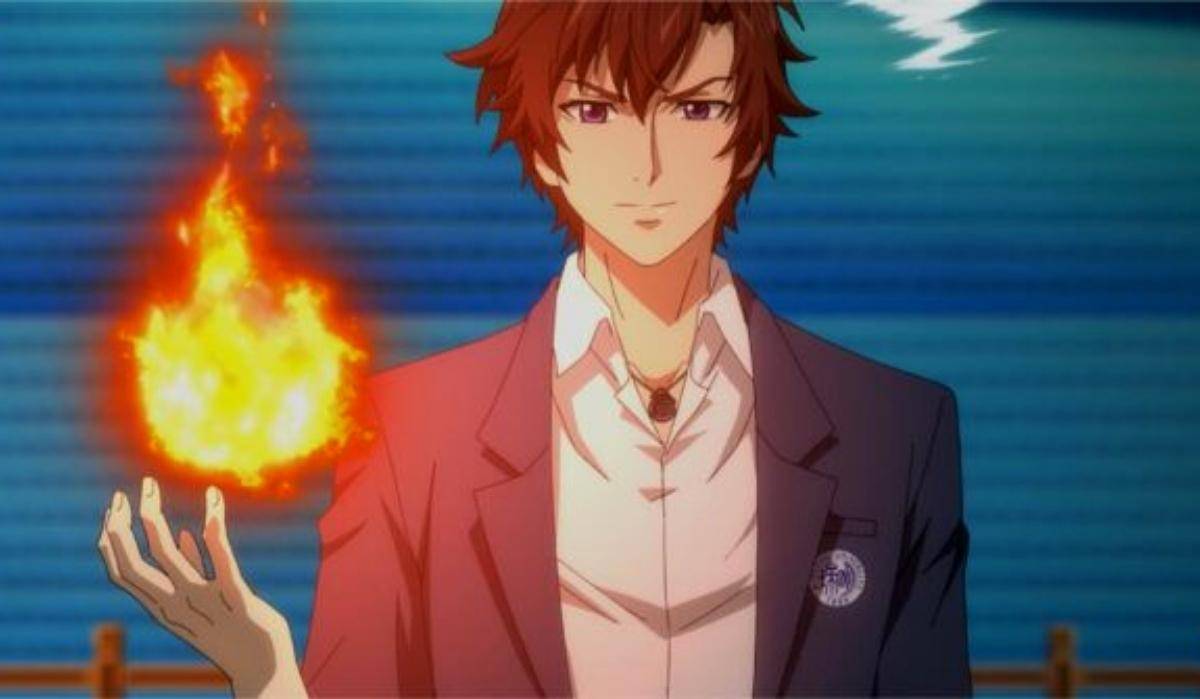 Moving on, we have Full Time Magister, also known as Quanzhi Fashi. The story revolves around Mo Fan, who finds himself in a similar universe. But In this world, magic has replaced science as the dominant force. Magic is employed to protect against the various beasts and malevolent creatures lurking in the forests. 
Unfortunately, Mo Fan is born into a laborer's family, and rumors about his poverty and supposed lack of magical ability lead others to view him as weak. However, Mo Fan proves to be an underdog with extraordinary potential, possessing rare abilities that allow him to harness multiple elements at once. As he transforms from a perceived weakling to a formidable force, Mo Fan must learn to navigate this new world and confront the threats it presents.
---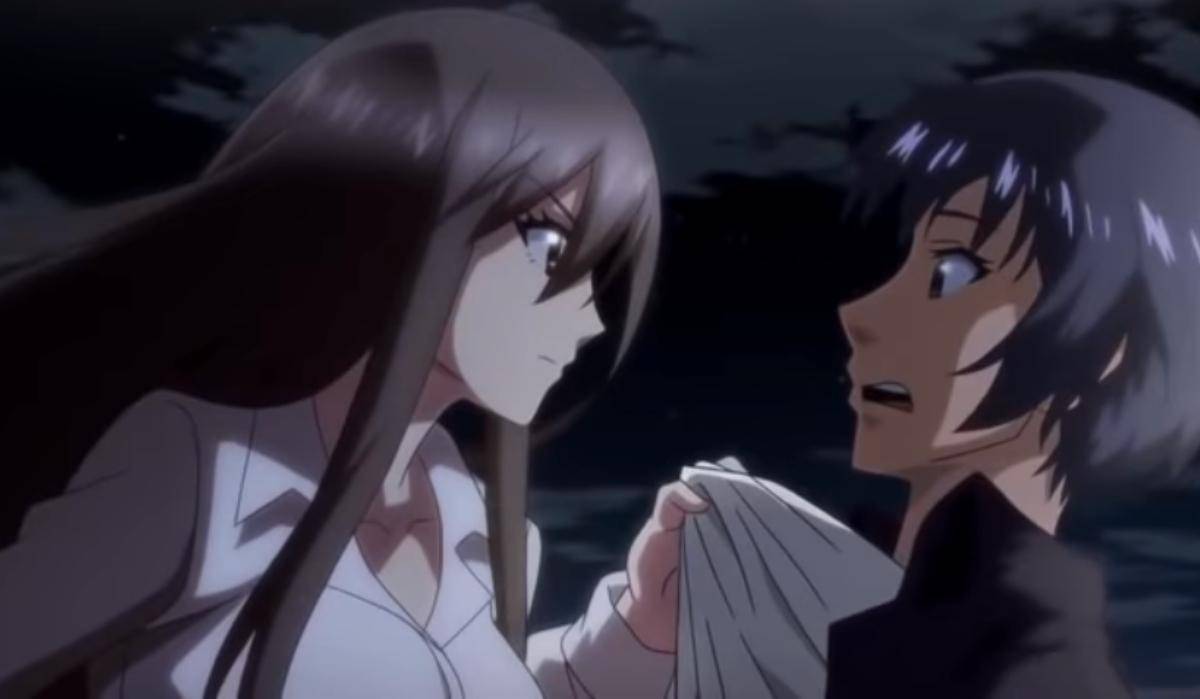 Let's dive into the next best Chinese anime, My Cultivator Girlfriend. If you're someone who enjoys reading web novels or webtoons, you might already be familiar with the cultivation niche. In the anime, Everything changes for Ma Ying Zhang, a security guard, when he unintentionally begins his journey in cultivation after saving a cultivator girl.
If you've explored similar works in this genre, you know the drill: leveling up, gaining strength, and intricate character backstories. And if you're a fan of power fantasy, this one's right up your alley. The protagonist is Ma Yin Zhong. At first glance, he might seem like your run-of-the-mill protagonist, but trust me, after watching this anime, you'll see there's much more to him than meets the eye.
---
The Devil's Ring is an absolute gem that has demonstrated just how awesome a Chinese anime series can be. The series delves into the rapidly expanding world of competitive esports in China. It introduces us to the immensely popular multiplayer video game known as "Glory."
The heart of the story revolves around Ye Xiu, a professional esports player who was once hailed as the best in the world. He captained one of the planet's top teams and held one of the most high-level accounts in the game. However, Ye Xiu's ego led to his forced resignation. He finds himself in disgrace, working the night shift at an internet cafe. But this is where his journey to reclaim his former glory begins. Ye Xiu embarks on a long and arduous path to regain his status as one of the best in the gaming scene.
---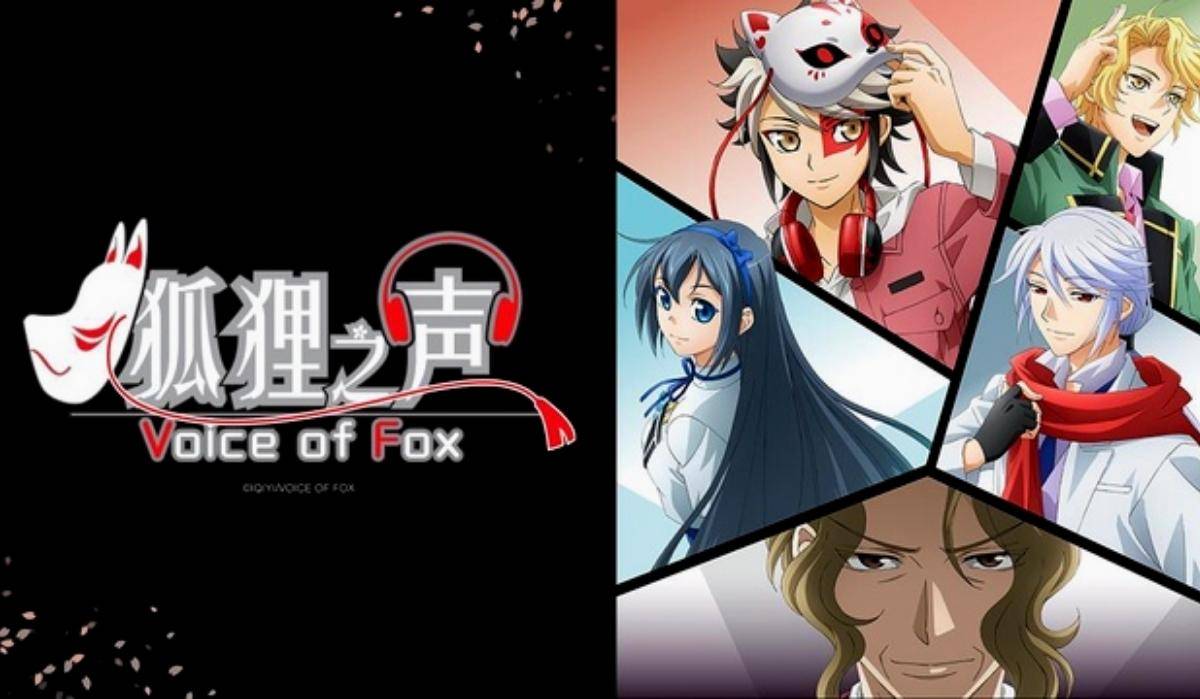 Moving on to the best Chinese anime list, we have Voice of Fox. This Chinese anime differs from the expectation of featuring cute fox girls. Instead, it tells the story of Huli, a talented high school boy who serves as a ghost singer and songwriter for a famous singer. He wears a fox mask to conceal his identity.
In contrast to many other Chinese anime series, "Voice of Fox" doesn't involve spiritual battles or intense fight scenes. Instead, it offers an emotional narrative centered around a young boy's struggles and inner turmoil. To add to the misery, he is also financially unstable. If you're looking for a Chinese anime that aligns more with the slice-of-life genre, Voice of Fox might be a great choice.
---
At number fifteen on the top Chinese anime list, we have Fairies Albums. This is a fantasy anime series with a historical theme. The captivating tale unfolds in ancient China and centers around the journey of an enigmatic young girl accompanied by a young monk and a doctor. 
Along with Mr. Liu, Moya, and Gungun, they embark on a journey filled with rich interactions. Together, they work to resolve human problems and cure illnesses caused by demons and ghosts. Each episode of this anime is expertly crafted to evoke emotional responses from the audience. Moreover, this anime explores various facets of life. With its compelling storyline and stunning animation, "Fairies Albums" stands out as a true gem within its genre.
---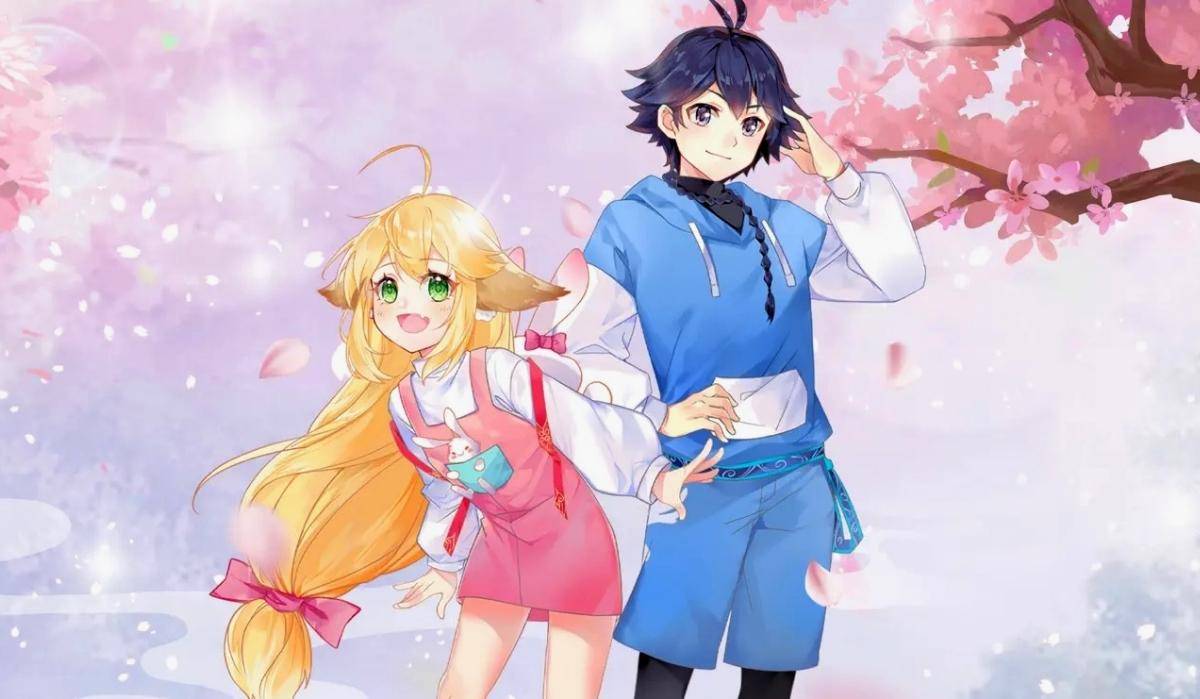 Whoever thought that the moe genre was solely the domain of Japanese anime is in for a delightful surprise with Fox Spirit Matchmaker. This Chinese anime proves that China can craft its very own charming and kawaii animation. The story centers around Bai Yusu, who crosses paths with Tushan Susu, a fox girl. Little do they know that their past lives hold mysterious connections that are affecting their present.
While they assist the princes of their nation in facing various threats, their bond deepens and grows emotionally. Fox Spirit Matchmaker is a heartwarming love story that's worth a watch. And if you're a fan of fox girls, whether from Japan or China, you'll find them equally enchanting in this anime.
---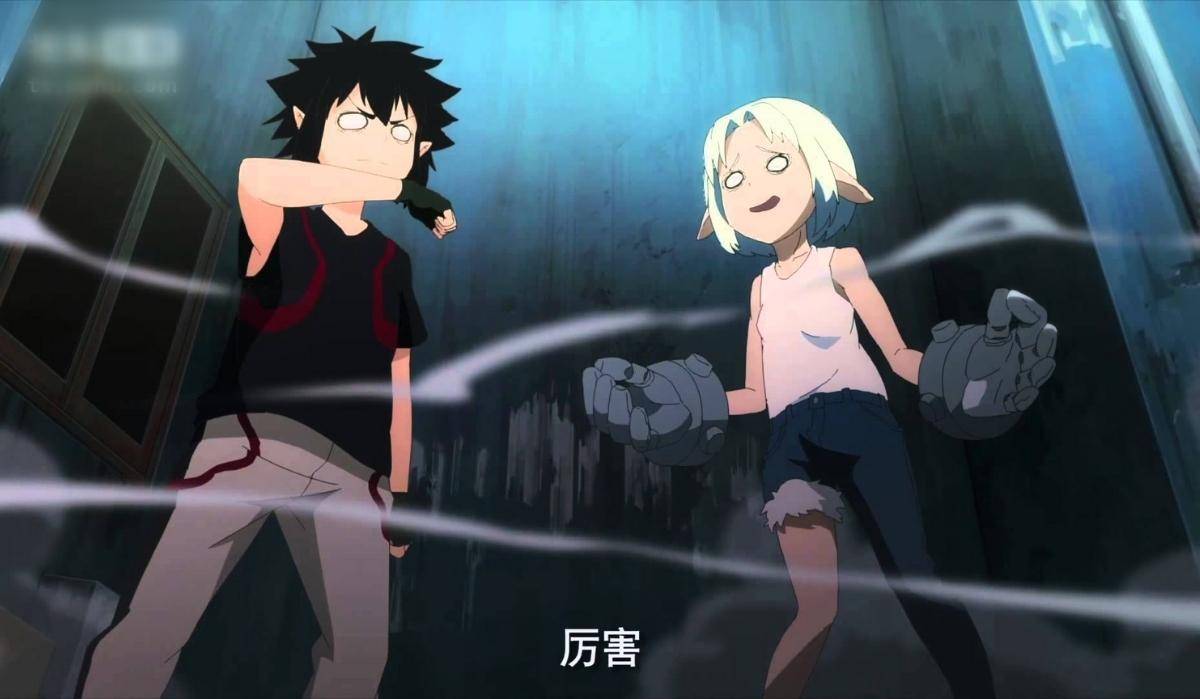 This anime brings a unique twist to the genre. Heibai Wushang follows the story of two young demons who are part of an organization. This Group is responsible for maintaining the balance between the worlds of the living and the dead by dealing with humans. The duo is always slacking off during the worktime, which adds an interesting element to the story.
What sets "Heibai Wushang" apart is its fantastic action and battle scenes, which contribute to its underrated status. It adeptly explores the conflict between demons and humans, delving into the good versus evil and moral dilemmas. The charismatic duo at the center of the story adds an extra layer of intrigue. So, this anime keeps viewers hooked throughout its episodes.
---
The Demonic King Who Chases His Wife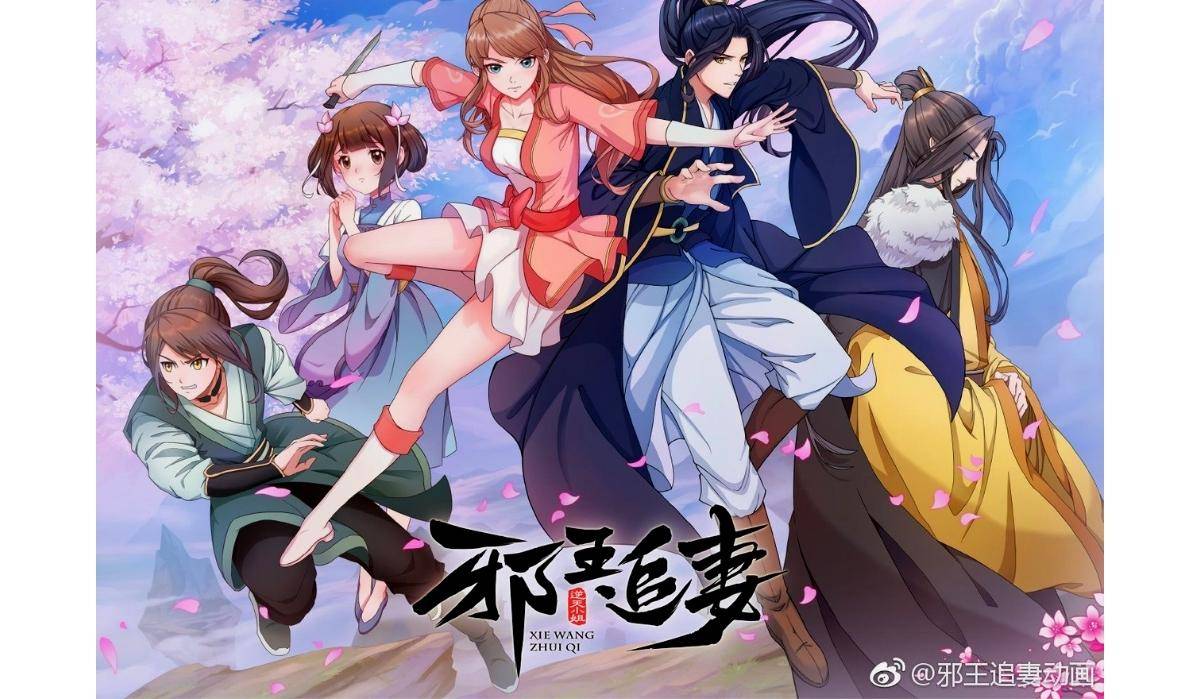 Let's kick it off at number 19 with "Demonic King Who Pursues His Wife." If you're in the mood for a romantic comedy anime with a dash of action and drama, then this one's right up your alley.
This fantasy romance series revolves around a princess who gets backstabbed by her fiancé and ends up tying the knot with a well-known Demon King. This anime does tend to rush through some of the finer details of its plot, but it is still a pretty decent watch. Overall, it's worthy of being on the best Chinese anime series list.
---
Hitori No Shita: The Outcast
Episodes: S1- 12 Eps, S2-24
If you're into martial arts and a dash of fantasy, you won't want to miss Hitori No Shita.
This series offers a fantastic blend of fantasy, action, and comedy. The story starts with an ordinary college student paying respects to his grandfather's grave.
Suddenly, he encounters strange and terrifying zombies, only to be rescued by a mysterious girl. As the plot unfolds, we start to realize that our main character isn't as ordinary as he initially seemed. Zheng, our protagonist, turns out to be a master of an exceptionally rare martial arts technique. As Zheng delves deeper into the underground world of martial arts, he finds himself pursued by various individuals eager. This show has plenty of intriguing paths to explore and shows no signs of slowing down.  
---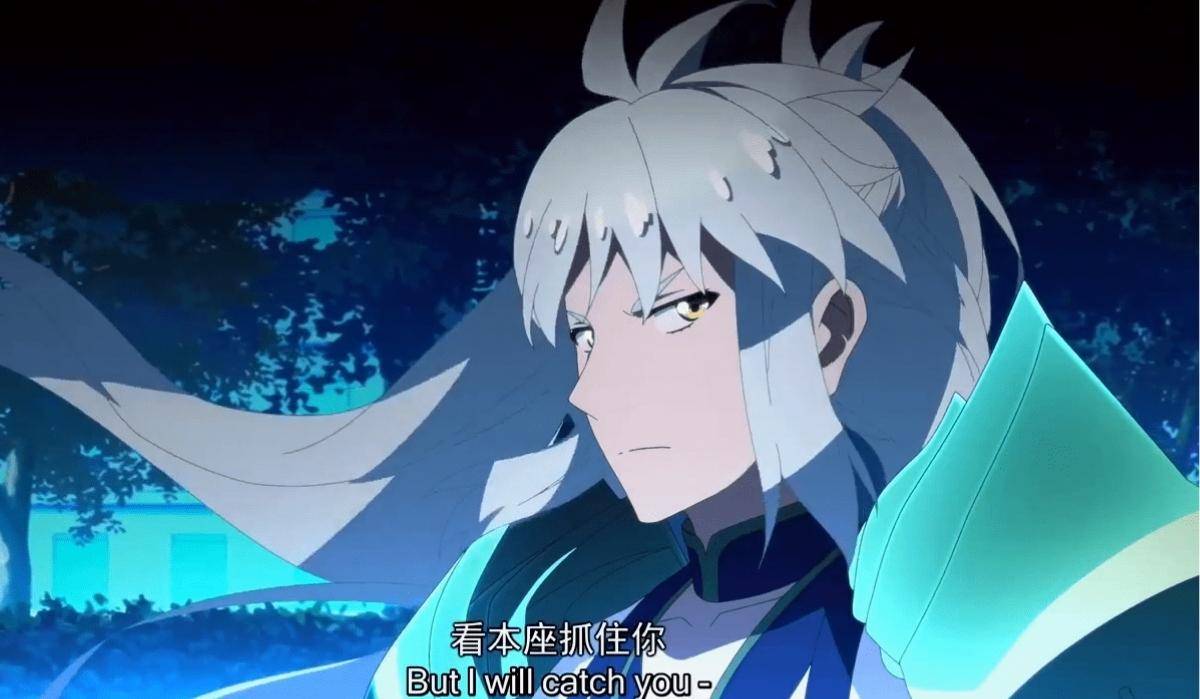 Moving on to the next best Chinese anime on the list, My Holy Weapon. This anime takes heavy inspiration from some of the most iconic classic anime franchises, particularly Fate/Stay Night.
While it's not totally like Fate/Stay Night, there are notable similarities, especially in the main character and his abilities. In the world of My Holy Weapon, the story begins with our protagonist, Chiang Tian, messing with an artifact called Xiaobai. This powerful relic becomes his protector, and it plunges him into a world of epic battles and thrilling adventures. This is a must-watch if you're a fan of anime action sequences, engaging fight scenes, and compelling character development.
---
FAQ: Best Chinese Anime To Watch Right Now
What are some of the best Chinese anime series to watch?
There are several excellent Chinese anime series worth watching. Some popular titles include "Rakshasa Street," "Scissor Seven," "Fog Hill of Five Elements," and "Link Click."
What are the key differences between Chinese and Japanese anime?
Chinese anime often features themes rooted in Chinese culture and history, providing a distinct cultural perspective. Additionally, Chinese anime is known for its 3D animation style, which differs from the traditional 2D animation commonly seen in Japanese anime.
Where can I watch Chinese anime online?
You can watch Chinese anime on various streaming platforms, including Crunchyroll, Netflix, and Bilibili. Some series are available with English subtitles or dubbing.
---
Also Read: