Japan and India share numerous cultural similarities dating back to ancient times. These two cultures have a rich history of exchanging literary works, academic knowledge, and cultural artifacts. As a result, it's not uncommon to find anime characters who draw inspiration from Indian mythology or have Indian origins. In some cases, anime incorporates elements from Indian culture. Below is a list of anime characters rooted in Indian culture, origin, and gods.
---
Anime characters inspired by Indian culture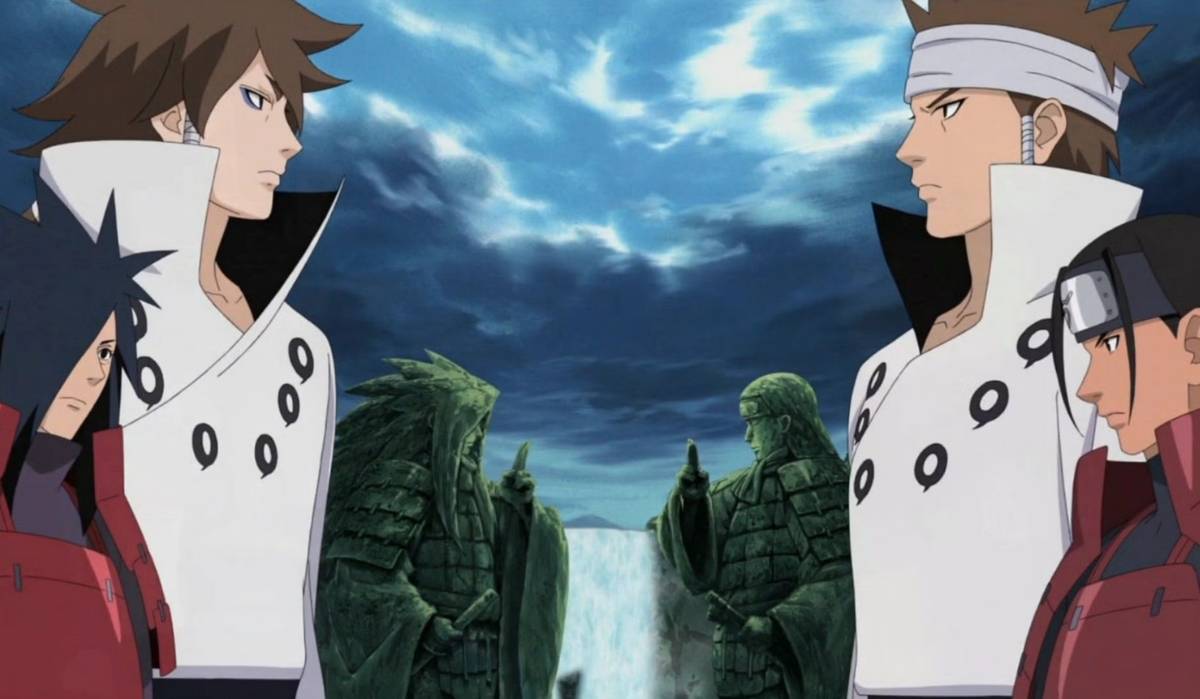 Show: Naruto Shippuden
In anime, there are intriguing parallels drawn from Hindu scriptures. One such example involves the demigods, with a particular focus on Indra, the ruler of the Devas. Indra perpetually engages in a fierce battle against the Asuras in Hindu mythology.
Similarly, in the anime world, two characters named Indra and Asura, who happen to be the children of Hagoromo, find themselves locked in an enduring conflict that spans generations. These characters are caught in an unending struggle, much like the eternal clash depicted in Hindu mythology between Indra and the Asuras. Their spirits reincarnate into different individuals with each cycle, fueling their ceaseless conflict.
---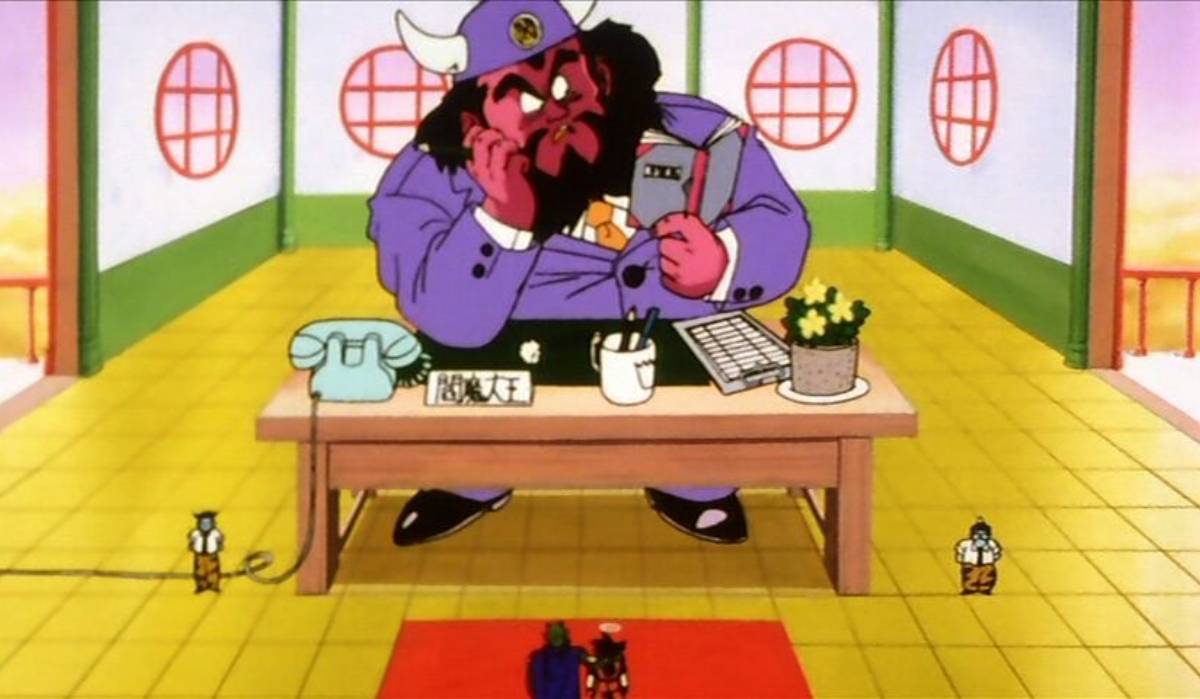 Show: Dragon Ball Z
In Hinduism, a god of death and justice exists named Yamraj. He is responsible for determining whether a person enters into paradise or hell. A character with a similar role is present in the Dragon Ball Z series, known as King Yemma. King Yemma makes his early appearance in Dragon Ball Z when Goku is killed and is brought to the Other World by Kami to undergo training from King Kai. Like Yamraj, King Yemma holds the authority to determine the afterlife fate of souls, whether they should go to heaven or hell. The design of King Yemma's character in the series resembles the depiction of Yamraj in Hindu scriptures.
---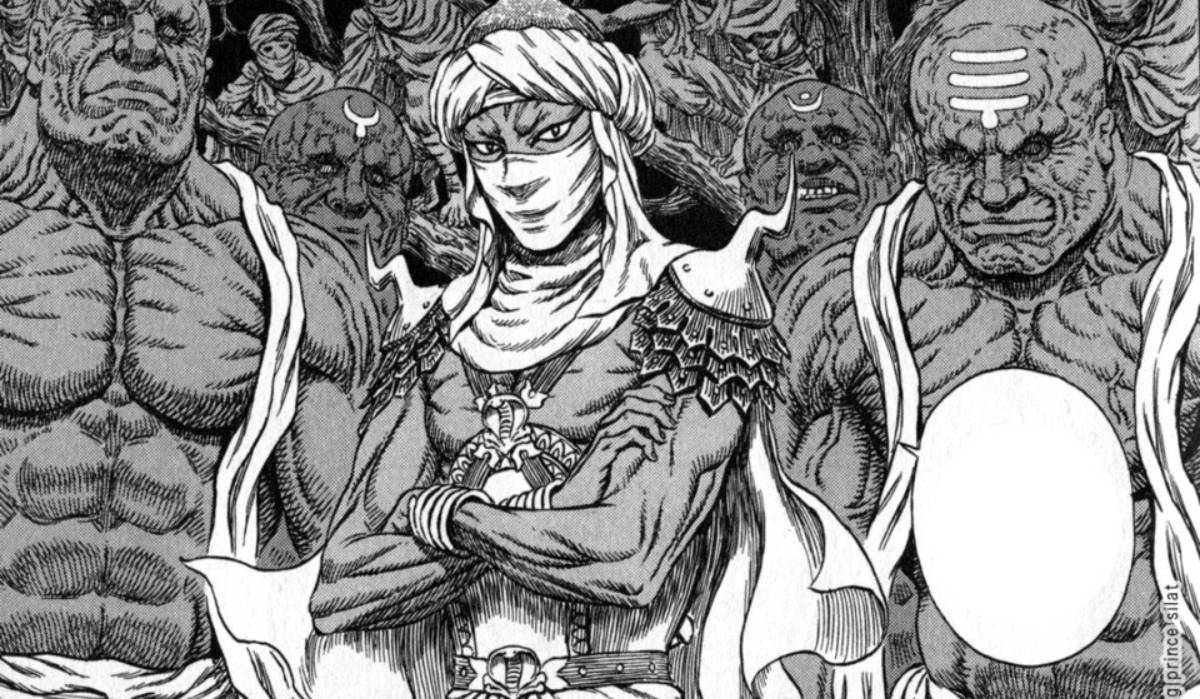 Show: Berserk
Silat's design is inspired by the Rajputs of India. The Rajputs are renowned for their exceptional skills in wielding swords and various weapons, establishing their reputation as formidable warriors. Similarly, Silat is portrayed as a highly skilled warrior trained in the ancient Indian martial art form of Kalarippayattu. What sets him apart is his choice of weaponry, including the 'Talvar,' 'Chakram,' and 'Araa,' all of which are traditional weapons hailing from the Rajput armory. This connection to the Rajput heritage adds Indian depth and authenticity to Silat's character in the anime.
---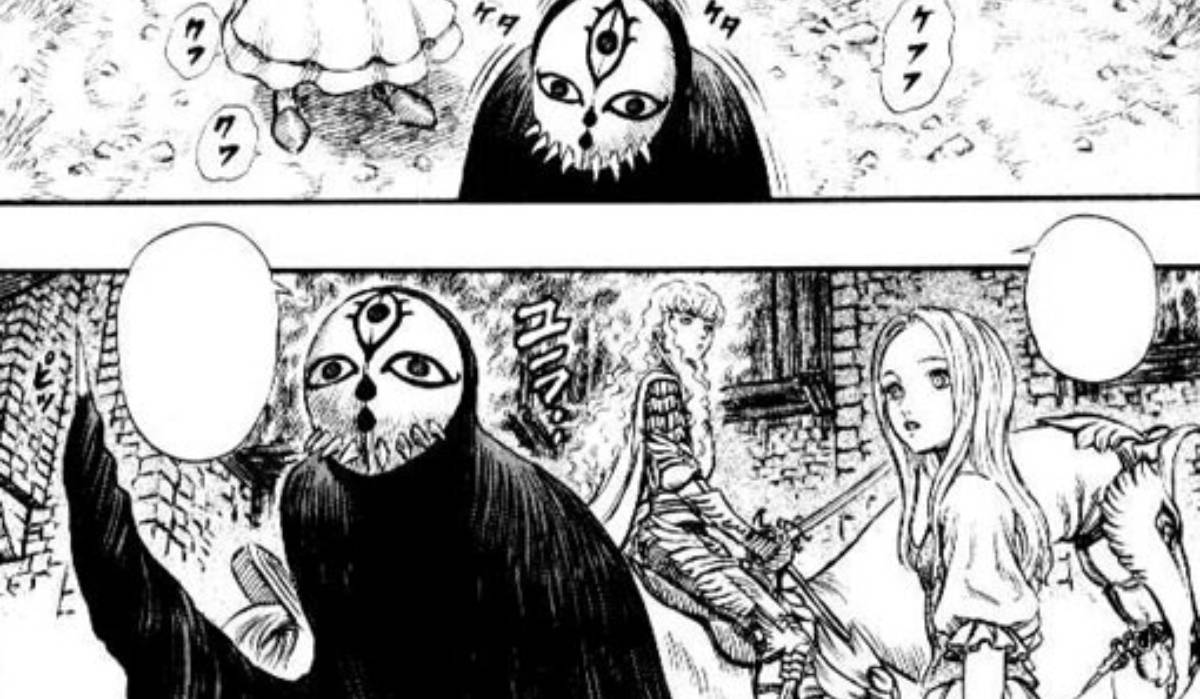 Show: Beserk
The world of Indian anime characters often weaves together historical and mythological. The anime series Berserk has several references to India, including the Kushan clan led by Emperor Kanishka. The 'Rakshas' in the series draws its name from Hindu lore, where Rakshas refers to demons known for tormenting humans and causing chaos on Earth. This aligns with the nature of the anime character Rakshas.
Regarding abilities, Rakshas is depicted with amorphous shape-shifting powers, enhanced agility, and exceptional stealth. Rakshas also possesses significant knowledge about the Kushans and the Kingdom of Midland conflict. These elements add depth and complexity to Rakshas as an anime character.
---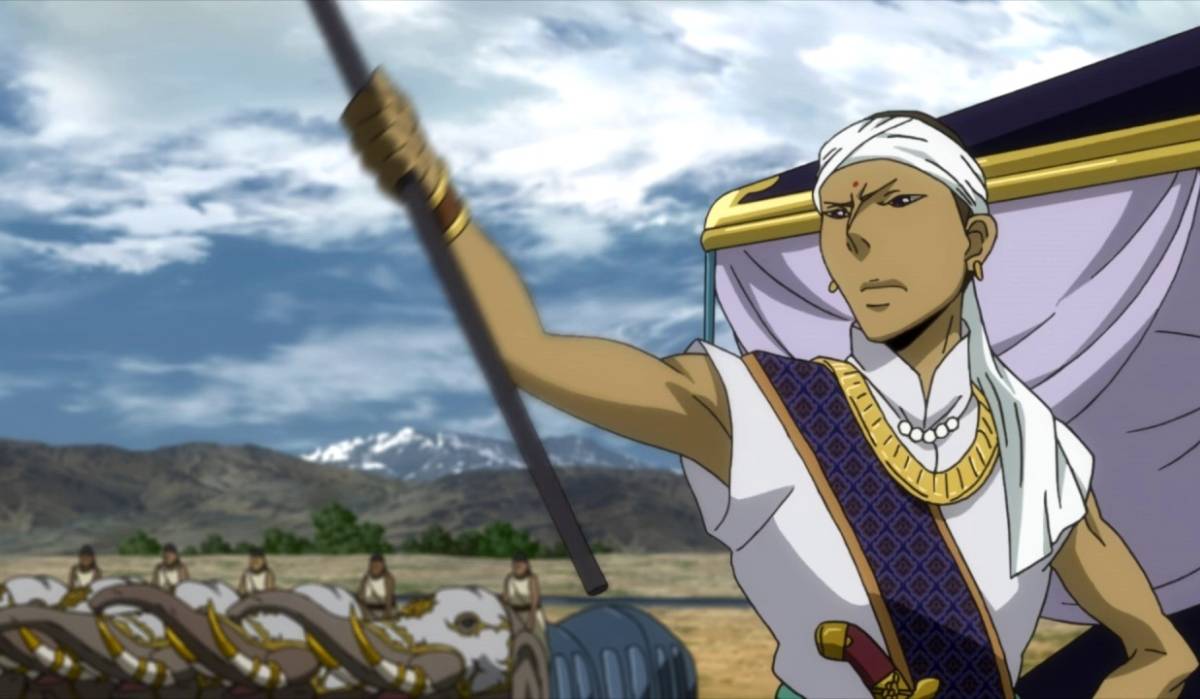 Show: Arslan Senki
Within the realm of Indian anime characters, "Arslan Senki" features various characters inspired by Indian history and mythology. Among them is Gadevi, introduced as one of the two Sindhura princes engaged in a rivalry for the throne's inheritance. Gadevi garners the support of the nobility, which outweighs his brother Rajendra's political influence. He is often portrayed as emotionally distant, driven by greed, and willing to take extreme measures to secure the throne for himself. While Gadevi possesses competence as a ruler and a warrior, his character is marked by arrogance, stemming from a sheltered upbringing.
---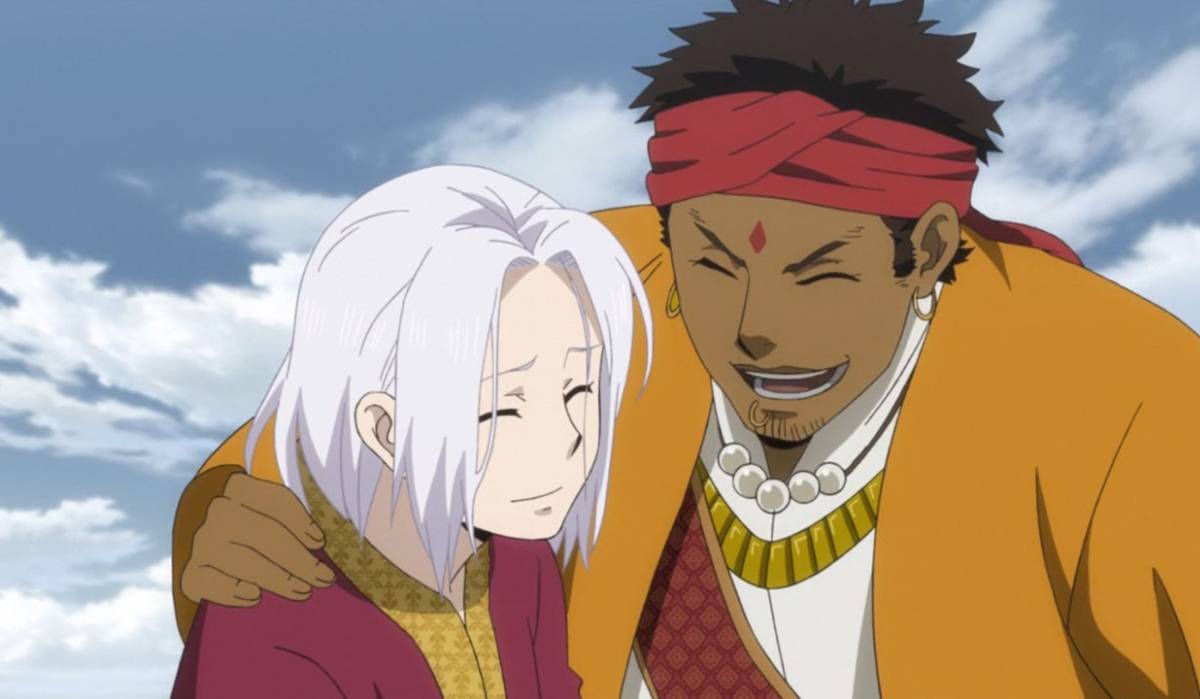 Show: Arslan Senki
In addition to being the heir to the kingdom, Rajendra is also Gadevi's brother. Initially, Rajendra was portrayed as a daring prince who appeared unconcerned about the potential dangers he faced. Interestingly, his recklessness favored him to the people. So, he now effectively and lawfully governs the kingdom of Sindhura as its king. He demonstrated a lack of hesitation in eliminating anyone who obstructed his ambitions, regardless of whether they were friends or foes. This was evident in his betrayal of Arslan despite the help Arslan had extended to him.
---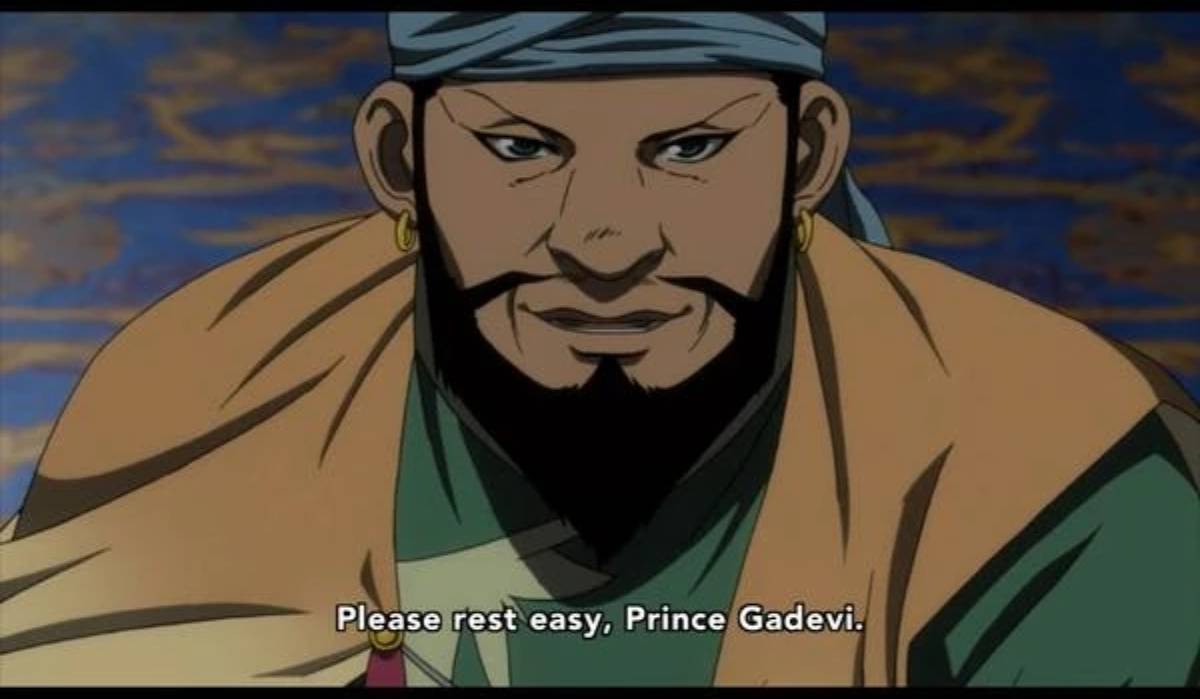 Show: Arslan Senki
Moving on to the following Indian Characters in anime, we have Mahendra. In the series, Mahendra assumes the role of Prime Minister within the Sindhura kingdom. Initially, His character is a testament to unwavering loyalty and the commitment to one's oaths.
Mahendra started as a devoted servant and confidant of Gadhevi. However, his perception of Gadhevi's worthiness and loyalty began to waver after witnessing Gadhevi's behavior during the battle of Chandigarh. Mahendra's character embodies the deep-rooted Indian values of loyalty and the importance of upholding one's commitments.
---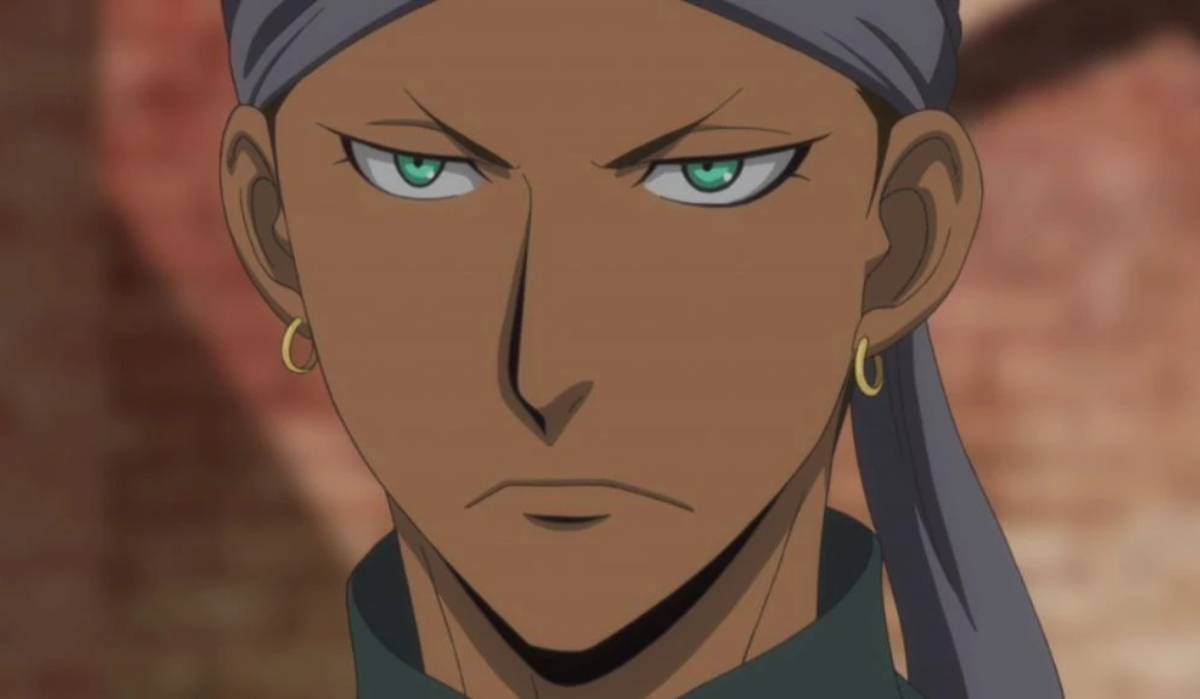 Show: Arslan Senki
Another one of the Indian anime characters on the list is Jaswant. He was an agent and the adopted son of Mahendra, ultimately becoming one of the members of Arslan's camp. Jaswant is portrayed as an exemplary son, deeply devoted to the Sindhura kingdom. His loyalty is unwavering when it comes to Mahendra, who raised Jaswant as his own son.
Jaswant's character is marked by strong moral principles and a profound commitment to justice. He is known for his high level of respect and understanding, harboring no grudges against those who have wronged him. His character reflects the importance placed on duty, morality, and loyalty within Indian societal norms and values.
---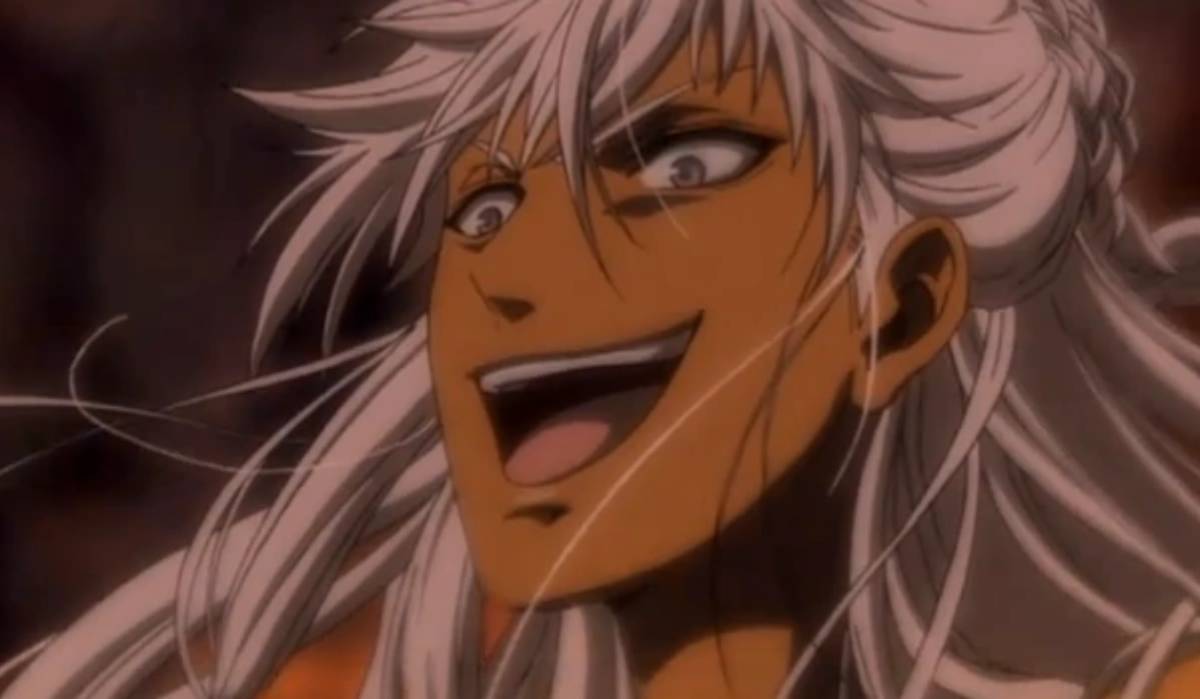 Show: Kuroshitsuji
The Kuroshitsuji series also has Indian anime characters and settings. One such character is Agni, a Brahmin who has left his previous rebellious ways to serve the gods. His character may even be associated with the Hindu fire deity, Agni Dev.
As a child, he witnessed his father's indulgence in luxury and material possessions, leading to his losing faith in God.
Despite this loss of faith at a young age, an encounter with Prince Soma transforms Agni. His character embodies qualities such as warmth, kindness, and welcoming nature, living up to the literal meaning of his name, 'fire.' This transformation and his portrayal in the series contribute to incorporating Indian cultural elements into the narrative.
---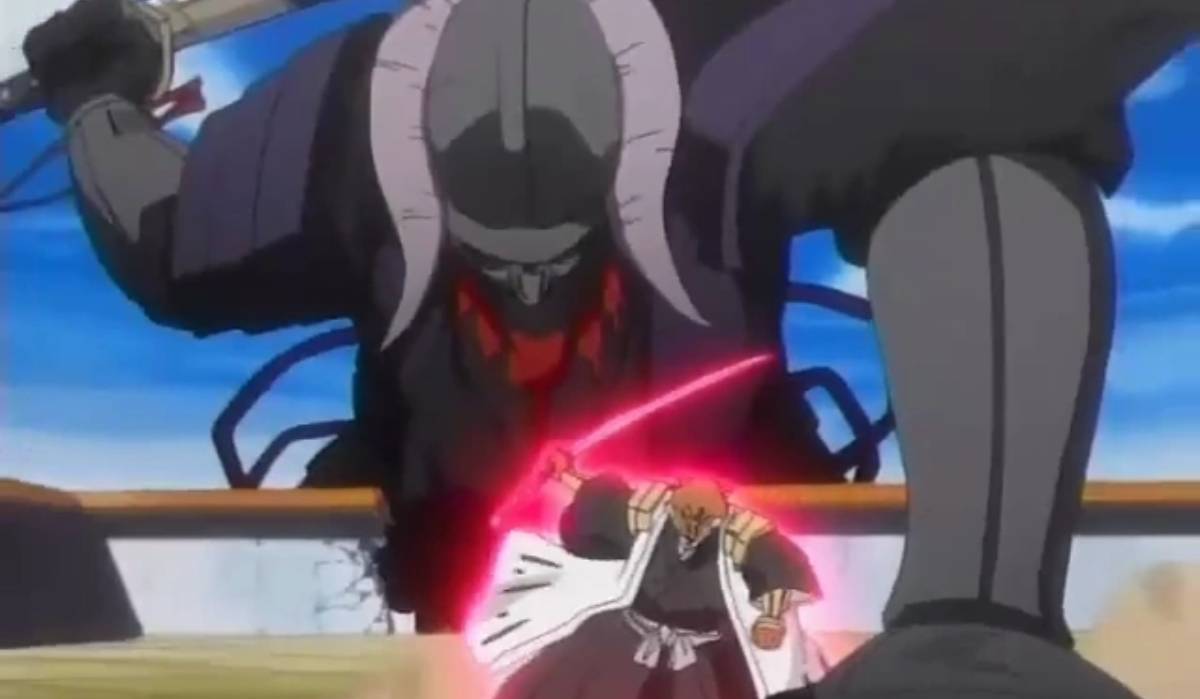 Show: Bleach
Sajin Komamura reaches his Bankai form known as the 'Vidyaraja of Kalasutra's Heavenly Punishment.' Drawing inspiration from Indian spiritual concepts, 'Vidyaraja' represents one of the wisdom kings whose duty is to safeguard Buddha's wisdom. The term 'Kalasutra' refers to the black ropes symbolically associated with consigning sinners to hell.
In this Bankai form, the user summons a formidable giant clad in living armor. This colossal figure bears a resemblance to an armored samurai. This fusion of Indian spiritual concepts with the world of anime adds a unique and intriguing dimension to Captain Komamura's final transformation in the series.
---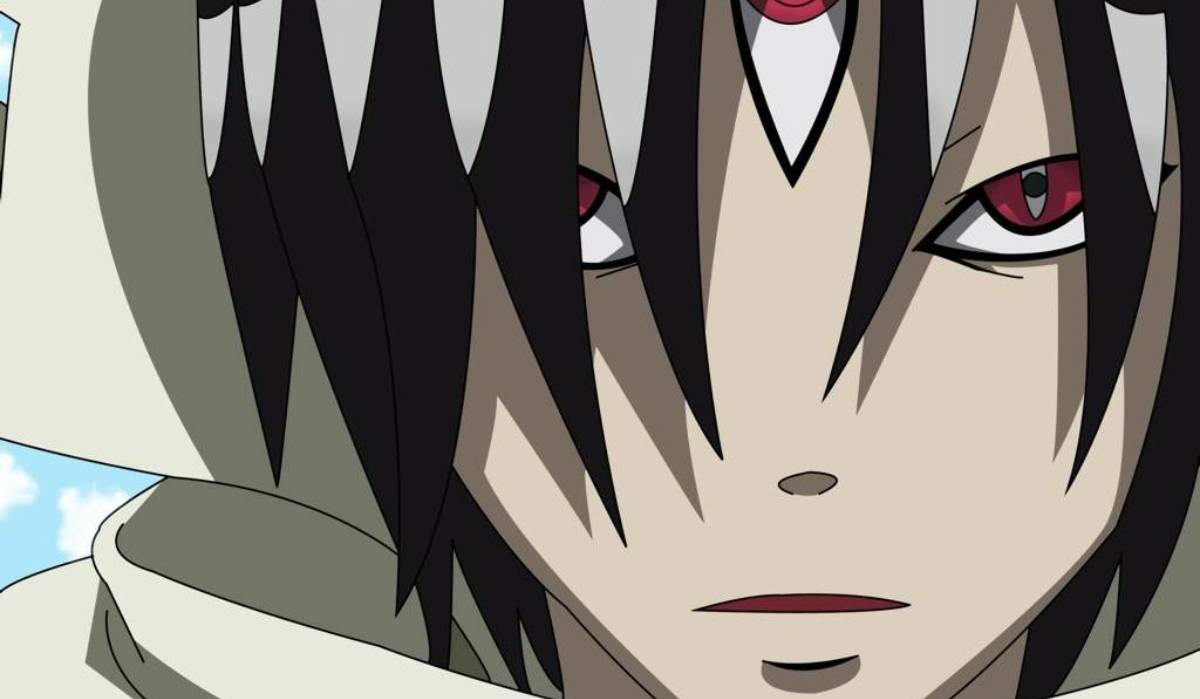 Show: Soul Eater
In the anime "Soul Eater," Asura is the first-generation kishin. Asura draws inspiration from Indian mythology, embodying the very essence of terror itself. Much like the Indian deity Asura, his character exhibits many emotions. As an immortal Reaper, Asura's anxieties, akin to the Indian belief in rebirth, extend to his weapon partner Vajra and a deep-seated fear of death. These elements make him a captivating figure in the realm of Indian anime characters. He was formerly a warlord of the Eight Reaper Legions until his betrayal of the group led to his transformation into a Kishin.
---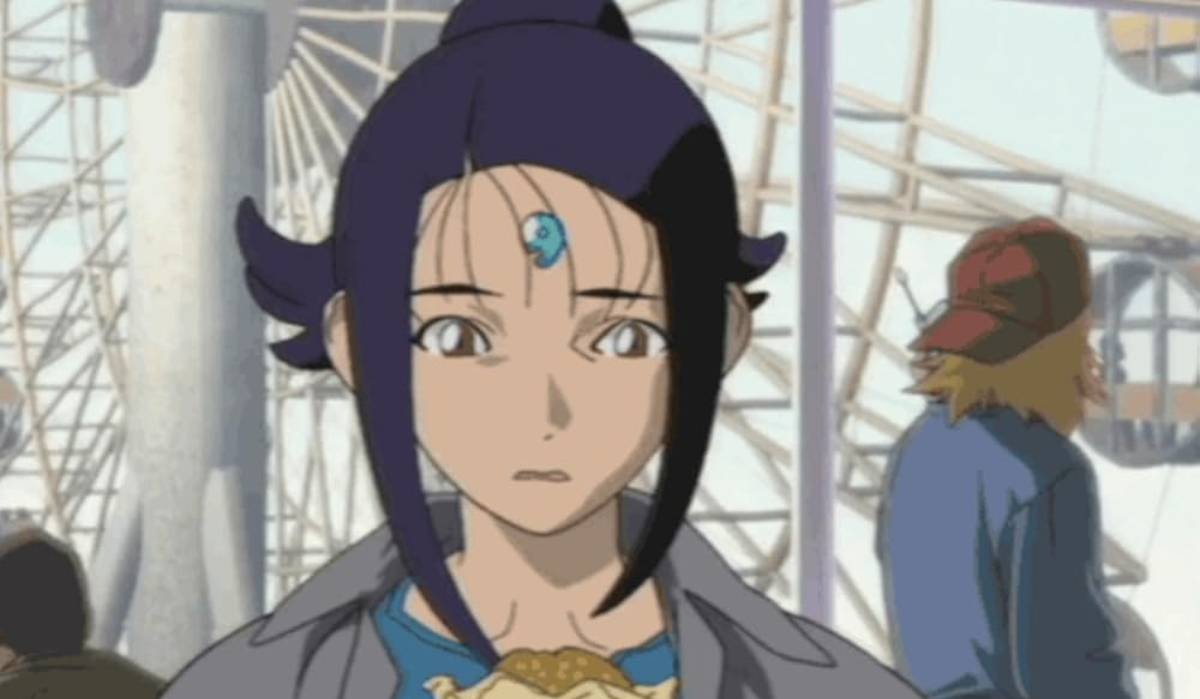 Show: Earth Maiden Arjuna
Earth Maiden Arjuna narrates the story of Juna Ariyoshi, a Japanese high school girl reincarnated as a guardian of time responsible for protecting Earth. Chris, a tenth-grade student, chooses Juna as the "Avatar of Time" to embark on a mission to save the planet. Her character is significantly influenced by Arjuna, a prominent figure in the Indian epic 'Mahabharata.'
Like Arjuna, Juna is called upon to defend and fight for everything important to her, with the Earth being a central part of her mission. While she possesses powers stemming from her "Earth sympathy," she is, at her core, an ordinary teenage girl. Additionally, the character of Chris Hawken, who serves as Juna's guide throughout her journey, draws inspiration from Krishna, who acted as a divine guide and mentor to Arjuna in the Mahabharata.
---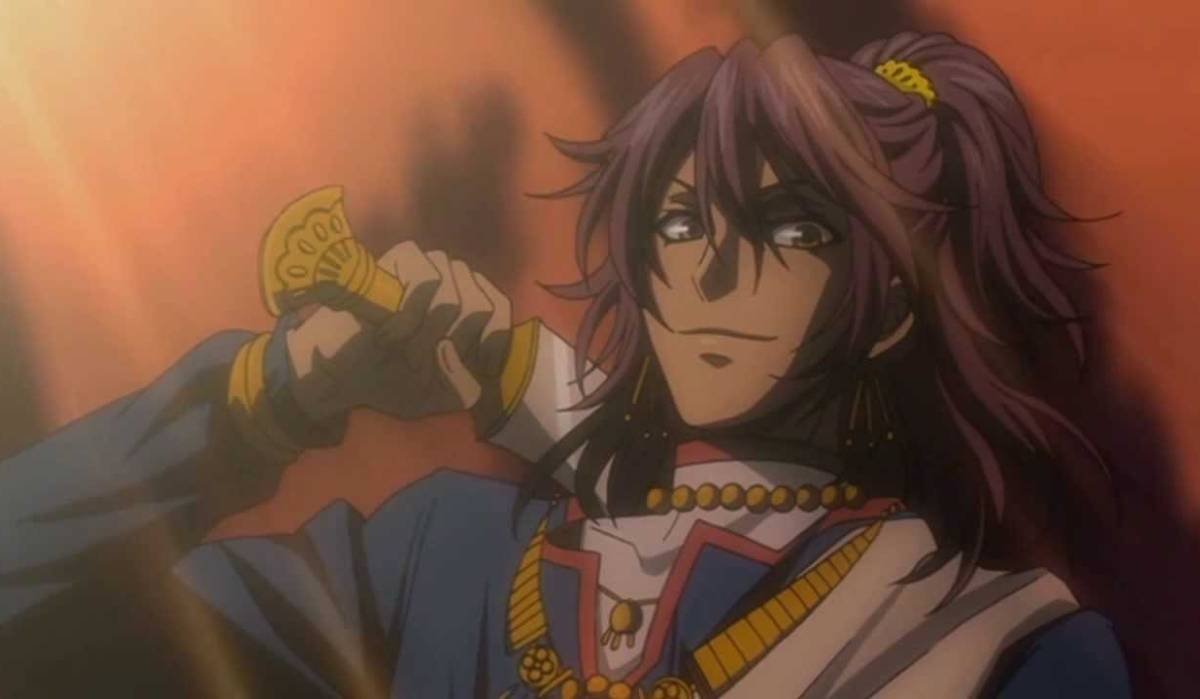 Show: Kuroshitsuji
The next Indian anime character is Prince Soma, Asman Kadar. Born as the Prince of Bengal and the 26th child of the Raja of Bengal, Soma's upbringing is marked by a lack of attention from his parents. Nevertheless, he is a friendly and cheerful individual who actively seeks out the company of others.
Soma plays a significant role in assisting Agni in crafting a new life and identity. Soma holds a deep and profound affection for Agni, considering him the one person who has remained steadfastly by his side. Consequently, Agni's passing has left a lasting and painful mark on Soma's heart.
---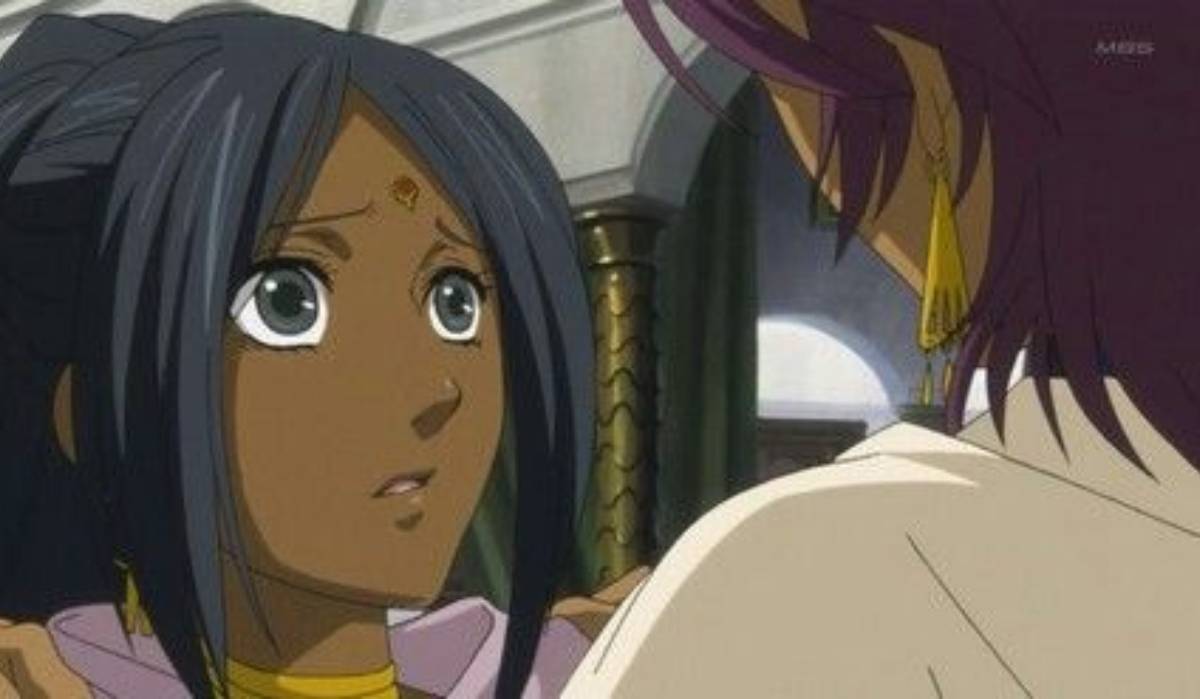 Show: Kuroshitsuji
Mina is an Indian woman who once served Prince Soma Asman Kadar but chose to leave India and become Harold West Jeb's trophy wife. She often wears a red bindi and traditional Indian jewelry, including a choker and hoop earrings, reflecting her Indian heritage. While Mina is initially portrayed as kind, cheerful, and affectionate, her character harbors hidden motives. Her primary aspiration is to become a wealthy wife in England, which prompts her departure from India. Despite her self-centeredness, there appears to be some genuine affection for Harold.
---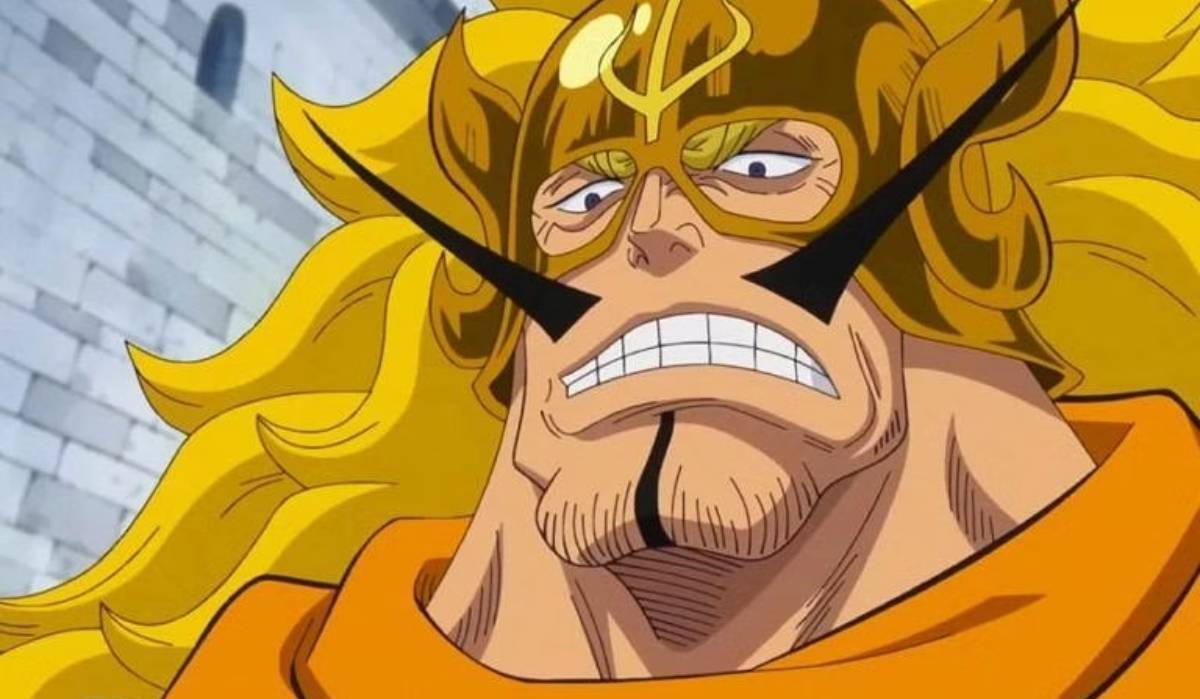 Show: One Piece
The next Indian character in anime is Vinsmoke Judge from One Piece. Judge holds the titles of king of the Germa Kingdom and supreme commander of the Germa 66. His character draws inspiration from the legendary golden bird, Garuda, a prominent Buddhist entity. In Hinduism, Garuda Dev is revered as the king of birds.
Due to his actions, Vinsmoke Judge serves as the secondary antagonist during the first half of the Whole Cake Island Arc. However, he and his children eventually become allies of the Straw Hat Pirates after realizing Big Mom had deceived them and intended to assassinate them.
---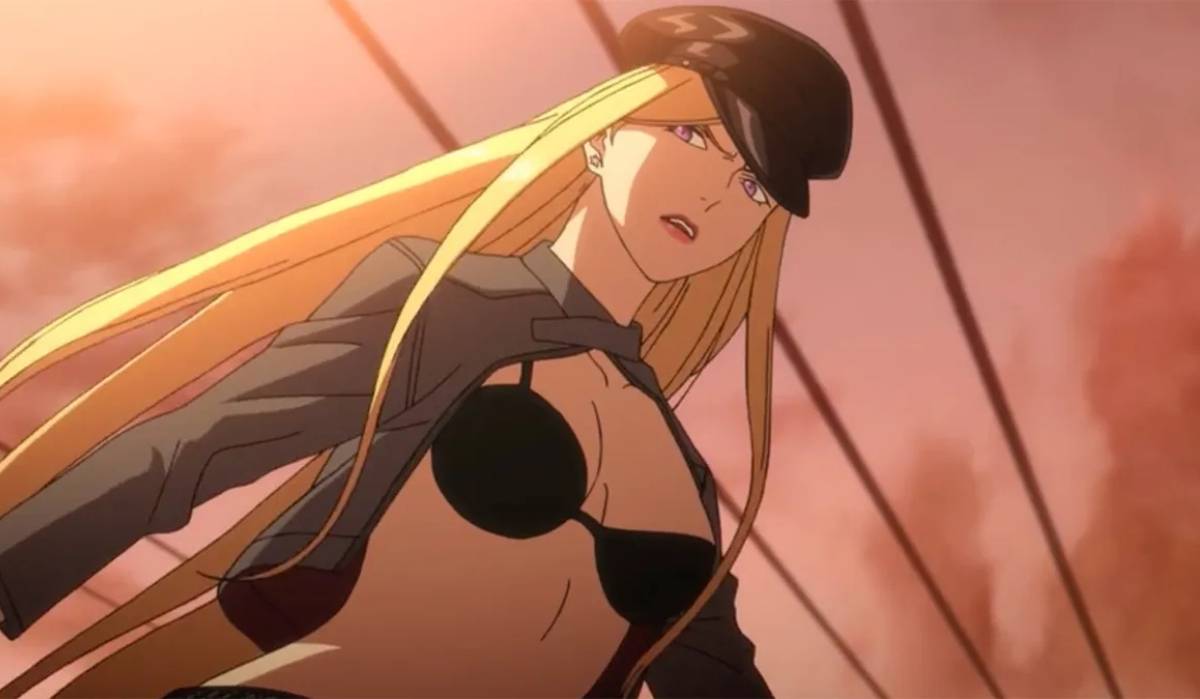 Show: Noragami
Bishamonten is a character deeply connected to Indian and Buddhist traditions. Her generosity towards her Shinki is evident, as she readily accepts wandering and troubled spirits, regardless of their usefulness, and incorporates them into her family.
This character is a reinterpretation of Vaishravana, who is known as the enforcer of justice and punisher of sinners in Buddhism. The inspiration for Bishamonten can be traced back to the Four Heavenly Kings in Mahayana Buddhism. Bishamonten's influence is far-reaching, as she has a substantial following in the human world due to her status as one of the Gods of Fortune. Her role as a goddess of war and battles adds to her powerful and multifaceted character.
---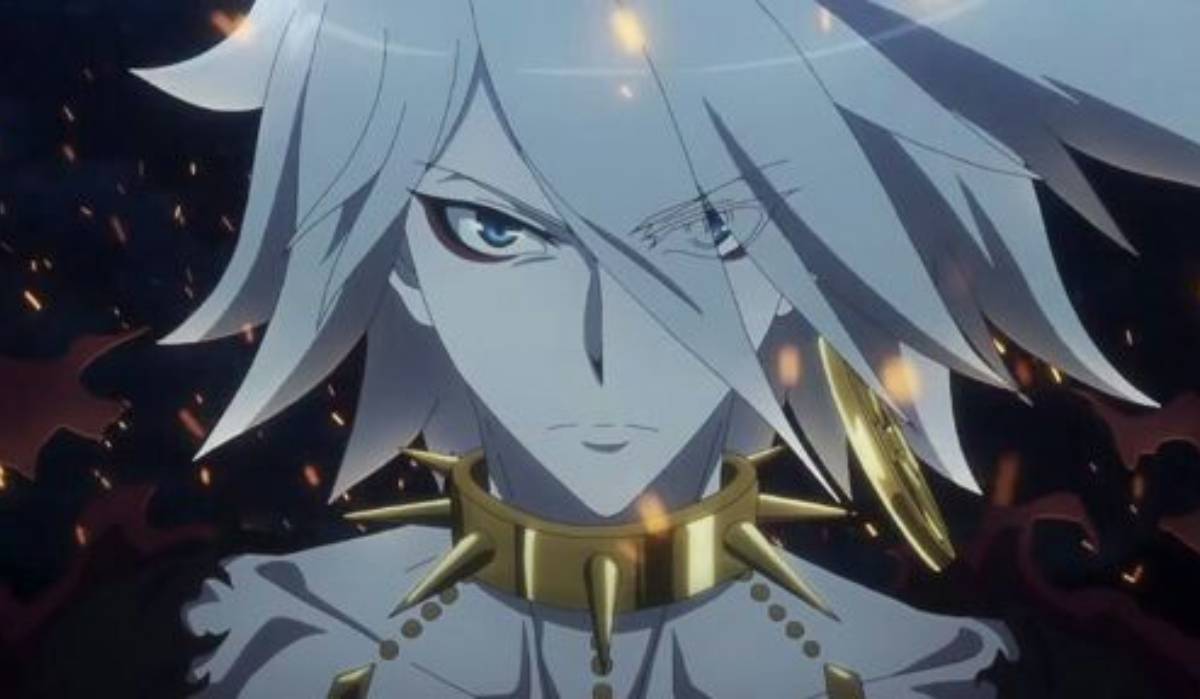 Show: Fate/Apocrypha
Lancer of Red, also known as 'Karna,' draws heavy inspiration from the legendary Karna of the Indian epic Mahabharata. "Fate/Apocrypha" incorporates various elements from the Mahabharata, including mythical weapons like the Brahmastra.
The central conflict of the Mahabharata revolves around the power struggle between the Pandava and Kaurava royal families. Karna's renown as the rival of Arjuna, a revered hero in Hindu mythology, parallels his mythological counterpart. Much like the original Karna, the Lancer wears golden armor. This further solidifies his connection to his Indian roots and the Mahabharata.
---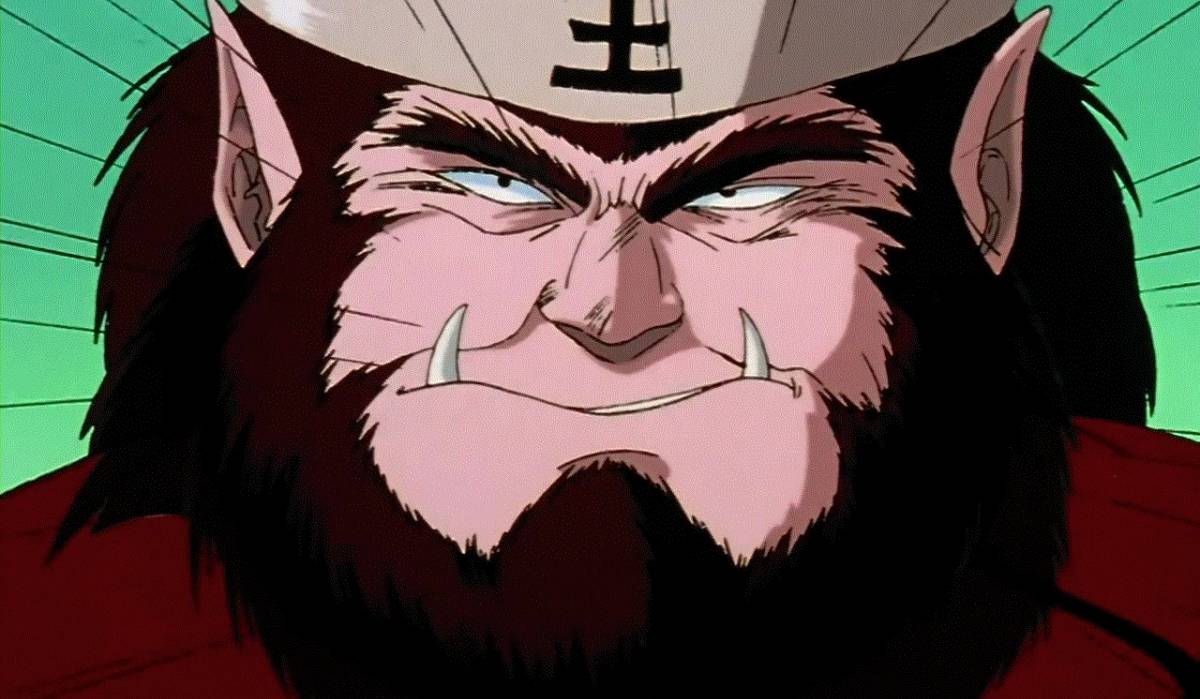 Show: YuYu Hakusho
Enma from the series "YuYu Hakusho" is the next Indian Character in anime.
Often referred to as Great King Enma, he holds the role of co-ruler and judge of the Spirit World, drawing parallels to the Hindu deity Yamraj. Enma governs the spirit world alongside his son, Koenma,
Enma is strict and has a short temper, and he doesn't hesitate to reprimand Koenma for any shortcomings in his job. He serves as the ultimate guardian for souls seeking entry into heaven, with his judgments based on individuals' Dharma (righteousness) and conduct. Enma's character reflects the intricate nature of divine justice as viewed in Indian philosophy.
---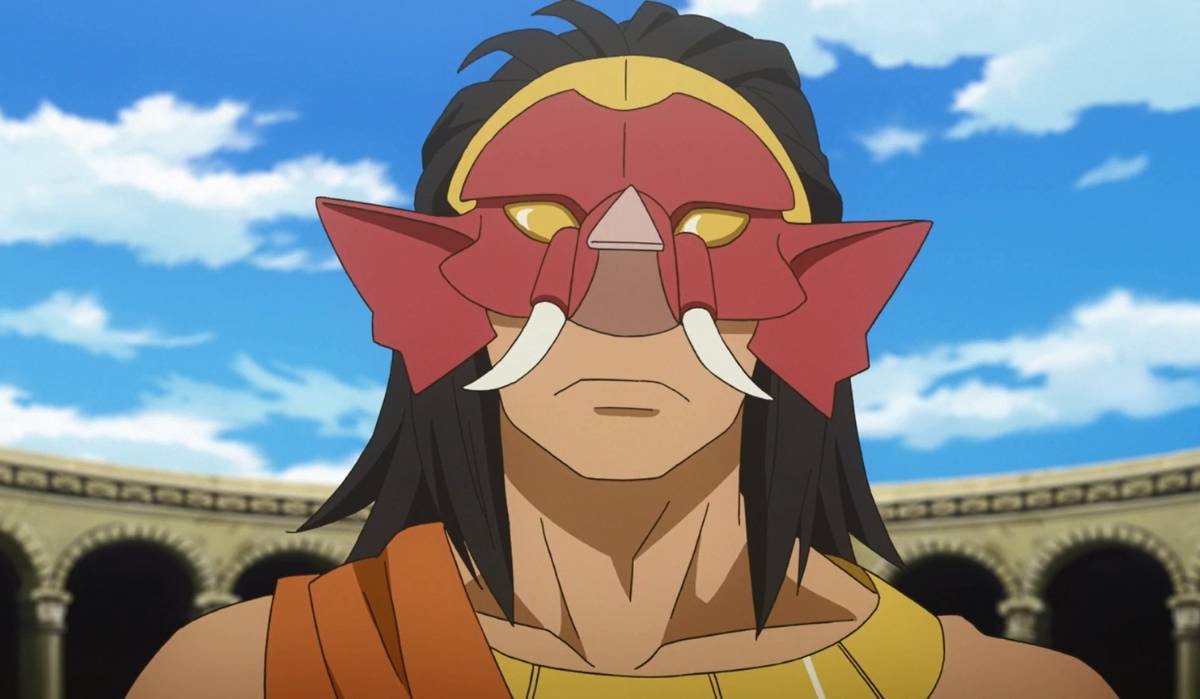 Show: DanMachi
In DanMachi, Ganesha's primary mission revolves around protecting citizens. This commitment resonates with the values associated with the Hindu deity Ganesha, whom he is presumably named after. In Hindu mythology, Ganesha is revered as a guardian and a remover of obstacles, often portrayed with the distinctive head of an elephant.
Ganesha is easily recognizable in the anime by a red elephant mask and donning flamboyant attire with a touch of gold. This mask directly refers to the Hindu God Ganesha, who is famously depicted with an elephant's head. Furthermore, Ganesha stands out as the only deity who opts to host celebrations at home rather than at the guild.
---
Anime Characters of Indian Origin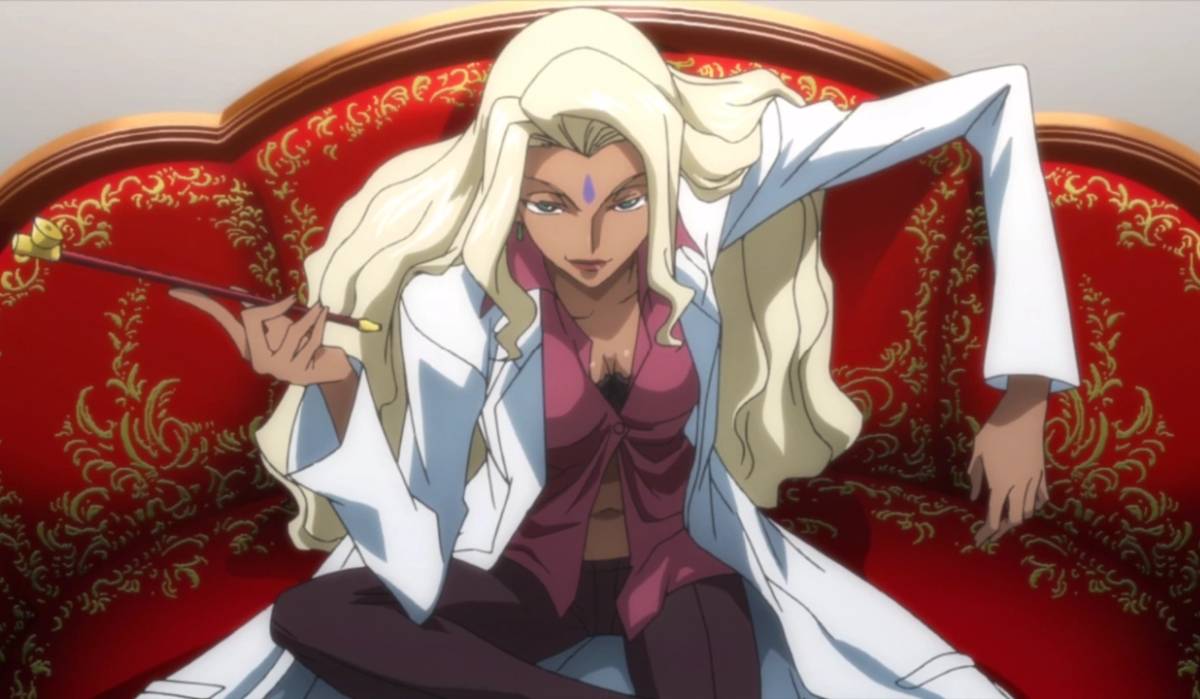 Show: Code Geass
Rakshata Chawla is a highly skilled Indian scientist who leads research and development for the Black Knights. Her initial encounter with Zero and the Black Knights occurred after India had been providing support to their cause for some time. Rakshata is composed and calm but can also display a more relaxed and easygoing attitude. She maintains positive relationships with Zero and several of her colleagues within the Black Knights. Her multifaceted personality also allows her to adapt to different situations.
---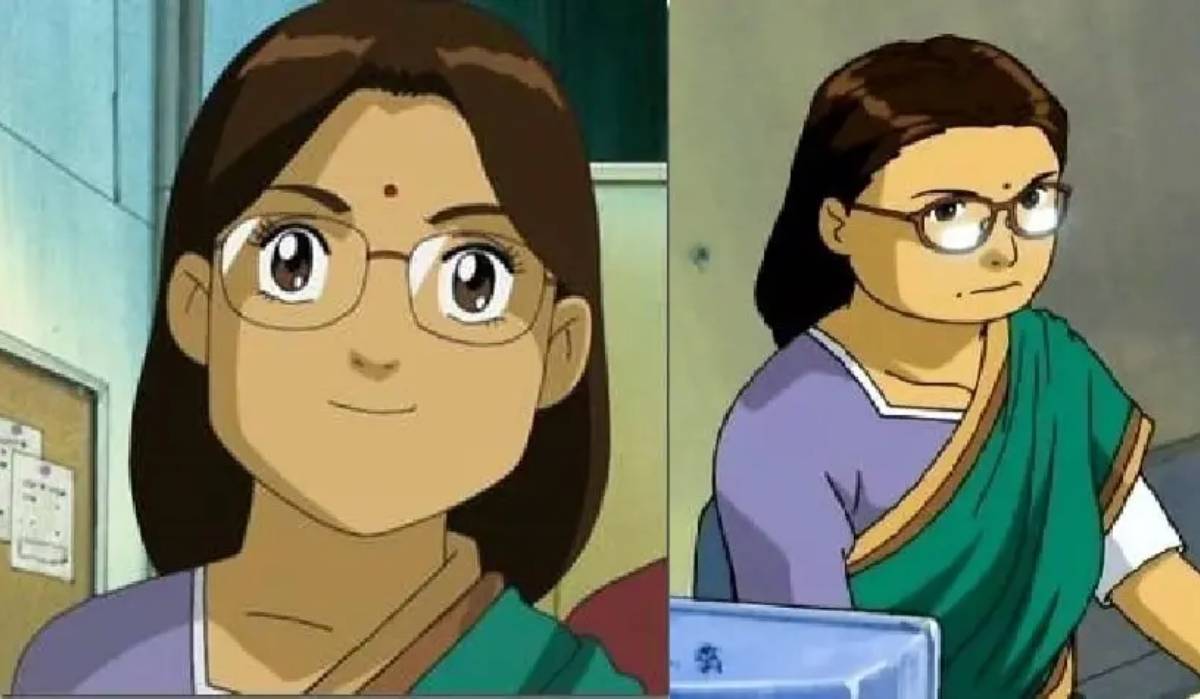 Show: Digimon
Aishwarya "Aish" Rai from Digimon sounds familiar from the name. It's possible that her character is named after the globally renowned Indian actress Aishwarya Rai. Aish is a member of the Monster Makers, the group responsible for creating the artificial life forms that would later evolve into Digimon.
Aish's appearance playfully exaggerates and pokes fun at the real Aishwarya Rai's beauty, adding a lighthearted and humorous element to her character portrayal. Amidst the unfolding chaos, she joins forces with Yamaki and her fellow Monster Makers in their efforts to rectify their creation and assist children trapped in the digital world.
---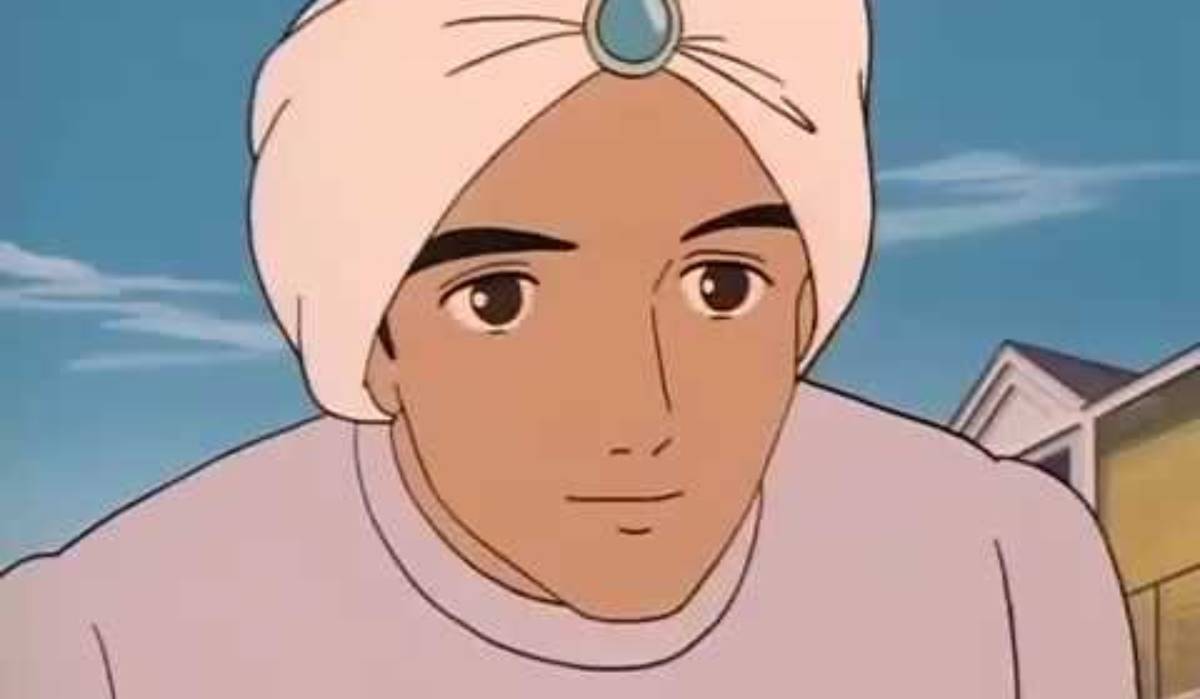 Show: Little Princess Sarah
Continuing with Indian anime characters, we have Ramdas from "Little Princess Sarah." Ramdas plays a significant role in emphasizing the value of compassion and friendship within the backdrop of British India. He serves as Sarah Crewe's devoted and charming servant. Ramdas's unwavering support and assistance to Sarah underscore their enduring bond. His character highlights the importance of compassion and friendship in the context of their shared experiences in British India.
---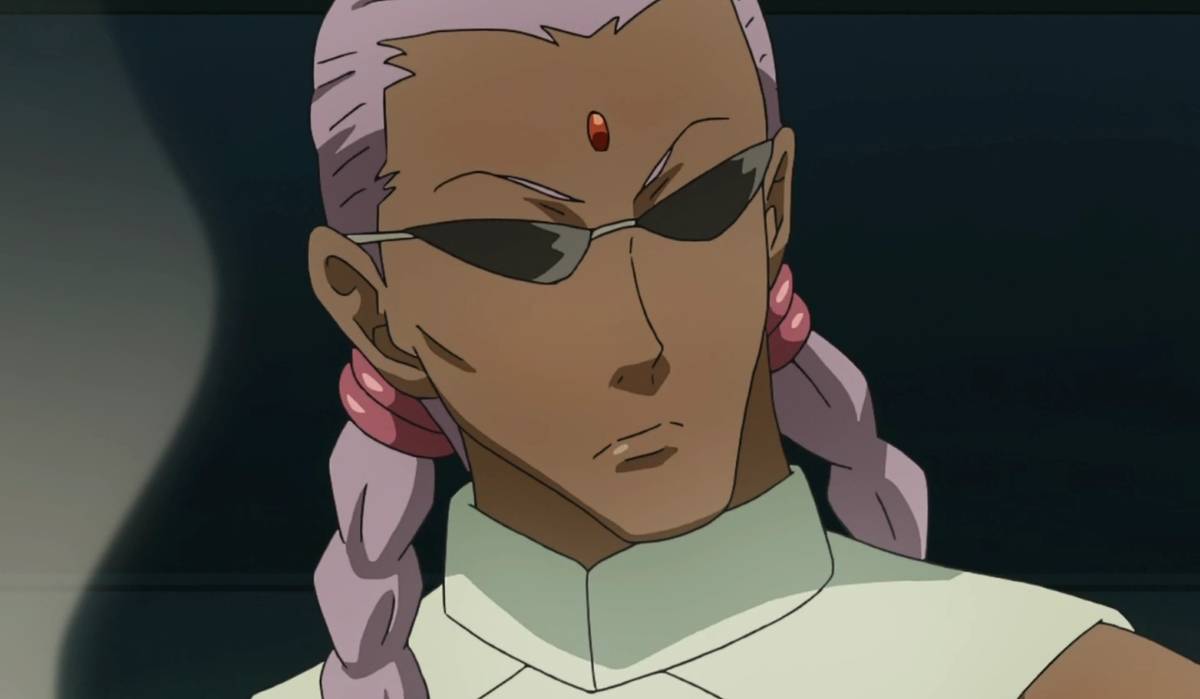 Show: D.Gray-Man
In the series, Jerry is a member of the Black Order, holding the role of Head Chef. His character's pursuit of culinary within the Black Order showcases the diverse interests found among the Indian-inspired characters in "D.Gray-Man."
Jerry acquired his culinary skills from Zuu Mei Chang, the Head Chef of the Asian Branch. Fueled by his culinary ambitions, Jerry embarks on a personal journey to hone and develop his culinary talents. He is spirited and enthusiastic, taking great joy in his profession. Jerry's path eventually leads him to join the Black Order, where his unique skills and passion for cooking bring a distinct and flavorful element to the series.
---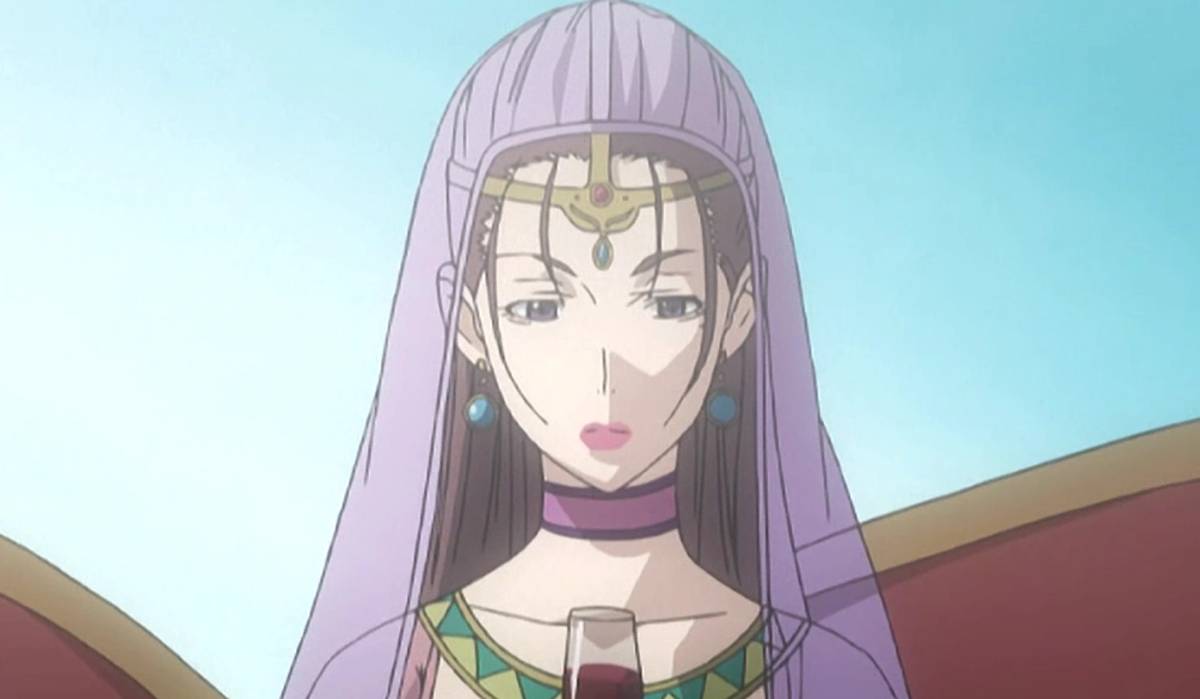 Show: D.Gray-Man
In "D.Gray-Man," Urmina is an interesting Indian anime character with a complex history. She is the widow of the Maharaja and has a profound connection to her country's customs. Notably, Urmina's appearance bears some resemblance to Anita. Their encounter with Cross and Allen in India leads to an unforeseen connection. It's worth noting that Cross and Urmina spent six months together during his time in India.
---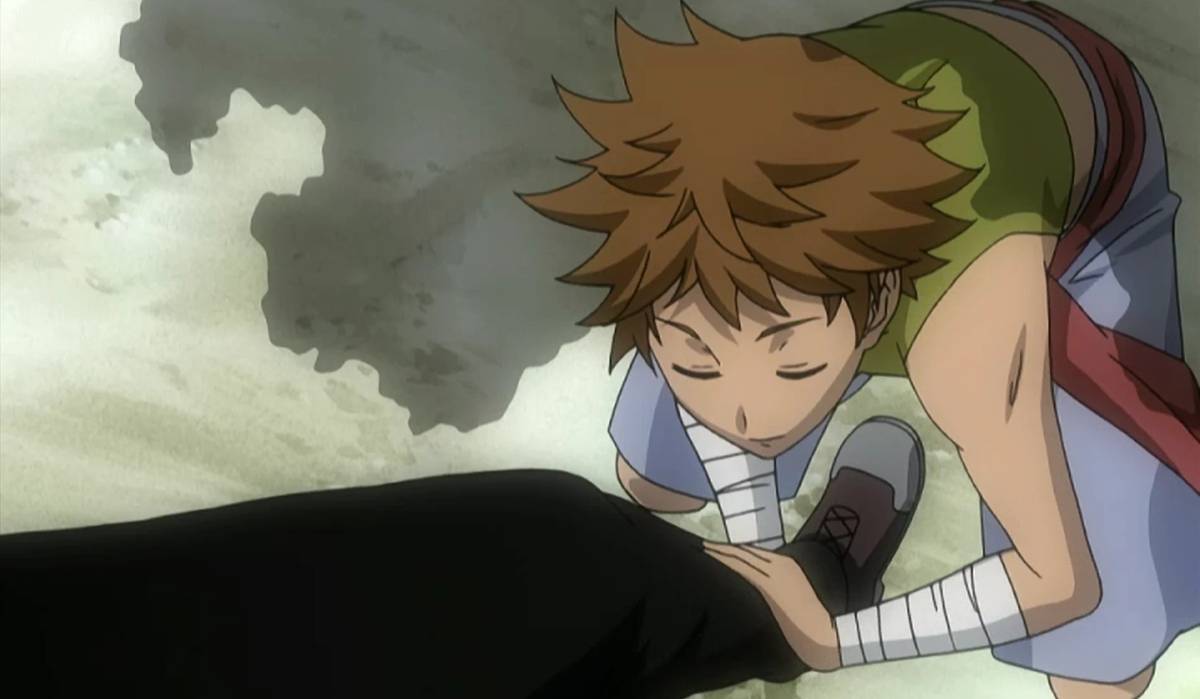 Show: D.Gray-Man
Alongside other characters, Narain also brings an Indian element to the storyline of D. Gray-Man. During Allen and Cross's time in India at the Maharaja's royal palace, Narain worked there alongside his sister. Narain and Allen developed a strong friendship during Allen's stay in India. However, Narain's journey takes a dark turn when he undergoes a transformation into an Akuma, a type of demon within the series. His transformation serves as a vessel for his sister, Mina, leading to a tragic conflict with his former friend. Allen, and ultimately culminating in Narain's unfortunate demise.
---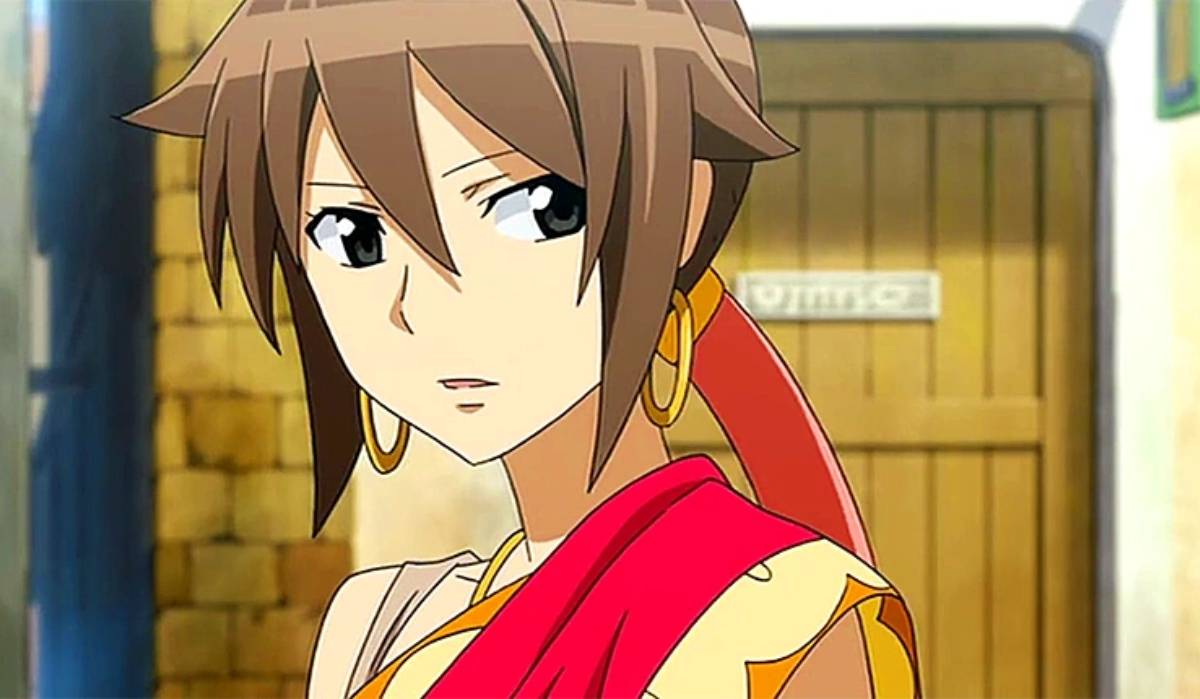 Show: Fairly Tail
Eclair from "Fairy Tail" was designed with Indian attire in mind. However, her Indian heritage is not definitively confirmed within the storyline. She is shrouded in mystery due to her amnesia, which has left her with few memories of her past. Despite her lack of personal history, she is deeply devoted to the Phoenix Stone, a significant artifact in the series. She is determined to fulfill her mission of delivering the stone, even in the face of danger. Interestingly, Eclair strongly resists Mages, believing that magic brings misfortune to people.
---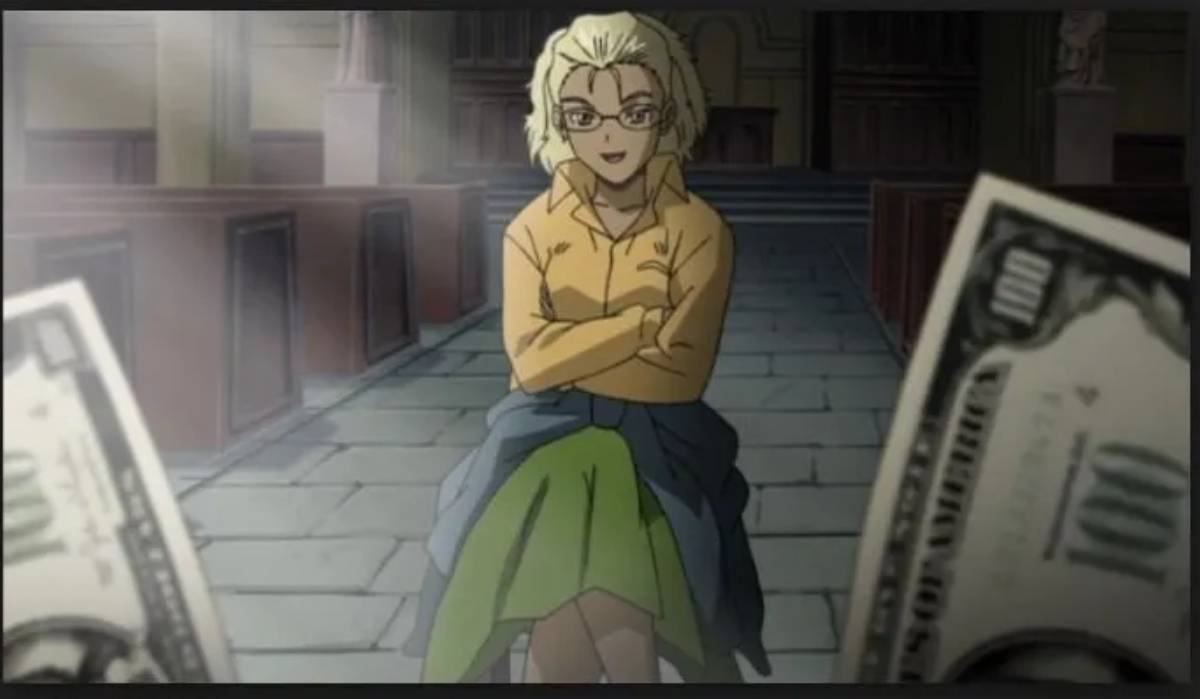 Show: Black Lagoon
Janet Bai, also known as Jane, is a skilled copier specializing in creating fake money. Jane is a rather enigmatic character, with limited information available about her background. However, she exhibits a strong penchant for perfectionism in her work.
Jane is a member of the Highwaymen Forum, an international hacking group. Her journey leads her to Roanapur, where she initially planned to craft counterfeit money plates for the Nuevo Laredo Cartel. However, she ends up seeking refuge with the Lagoon Company. Jane prioritizes the flawless execution of her tasks over concerns about deadlines or the monetary value involved.
---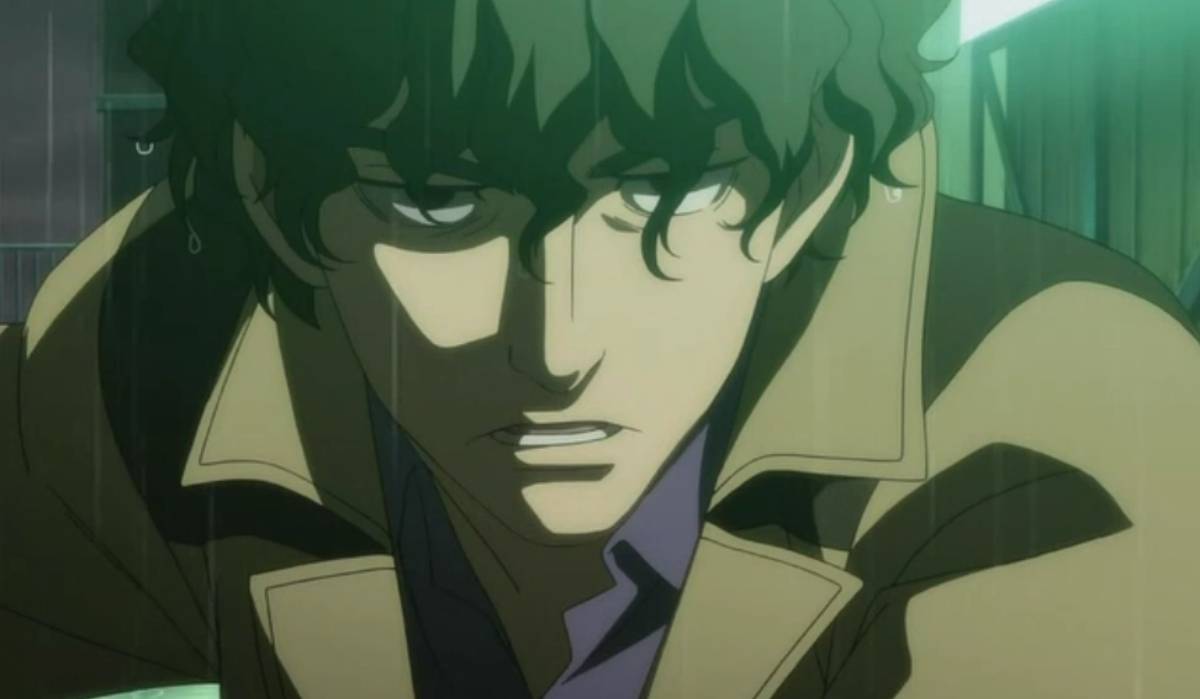 Show: Darker than Black
In the anime, Amitabh Kapoor is depicted as a contractor who acquires superhuman abilities following the manifestation of Heaven and Hell gates. The character's name may also refer to the popular Indian actor Amitabh Bachan. Originally hailing from India, he undergoes a unique transformation, eventually using the body of Nori Ukiyama as his own. Even after fully paying off his contract, Amitabh continues to "pay off" his contract.
---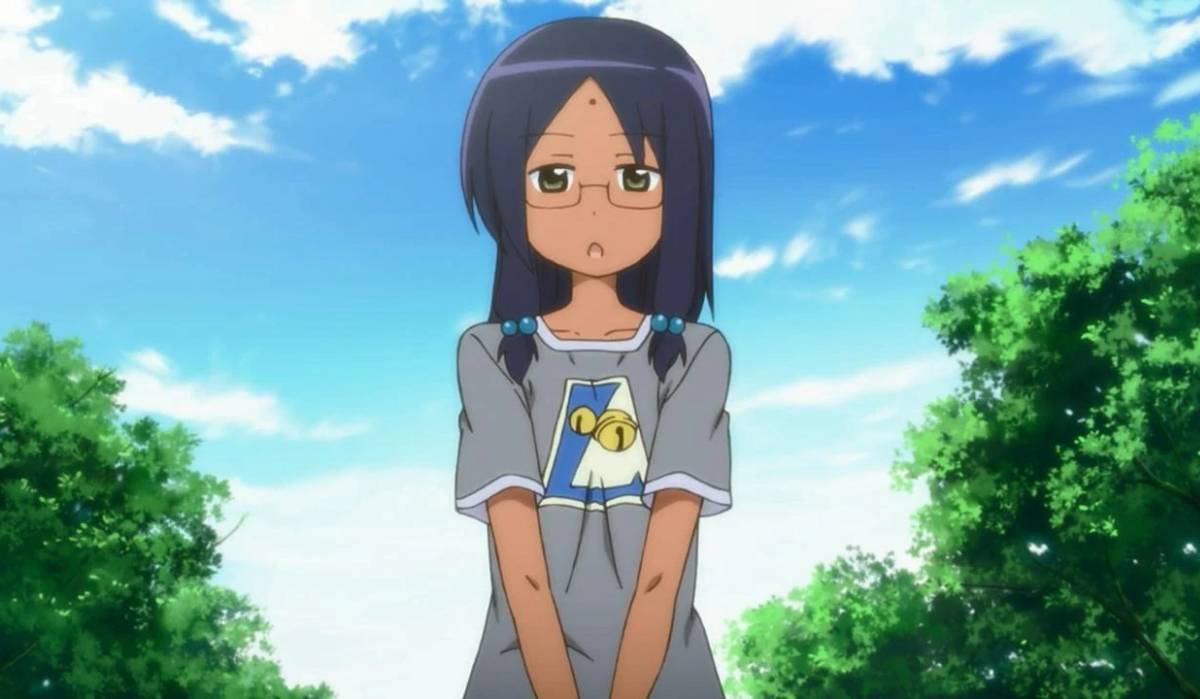 Show: Hayate The Combat Butler
Sharna, a transfer student from India, is known for her remarkable intelligence. Her appearance is characterized by her long black hair and glasses, giving her a nerdy and scholarly look. She typically wears the Hakuo uniform, in line with her attendance at Hakuo Academy.
Like most Indian households, she comes from a large, extended family with numerous grandparents, siblings, and other relatives. Sharna is also a close friend of Fumi's, and they both attend Hakuo Academy together. One aspect of Sharna's character is her adventurous spirit. During a visit to Turkey alongside Fumi, she chose to explore the 'Silk Road' route to India.
---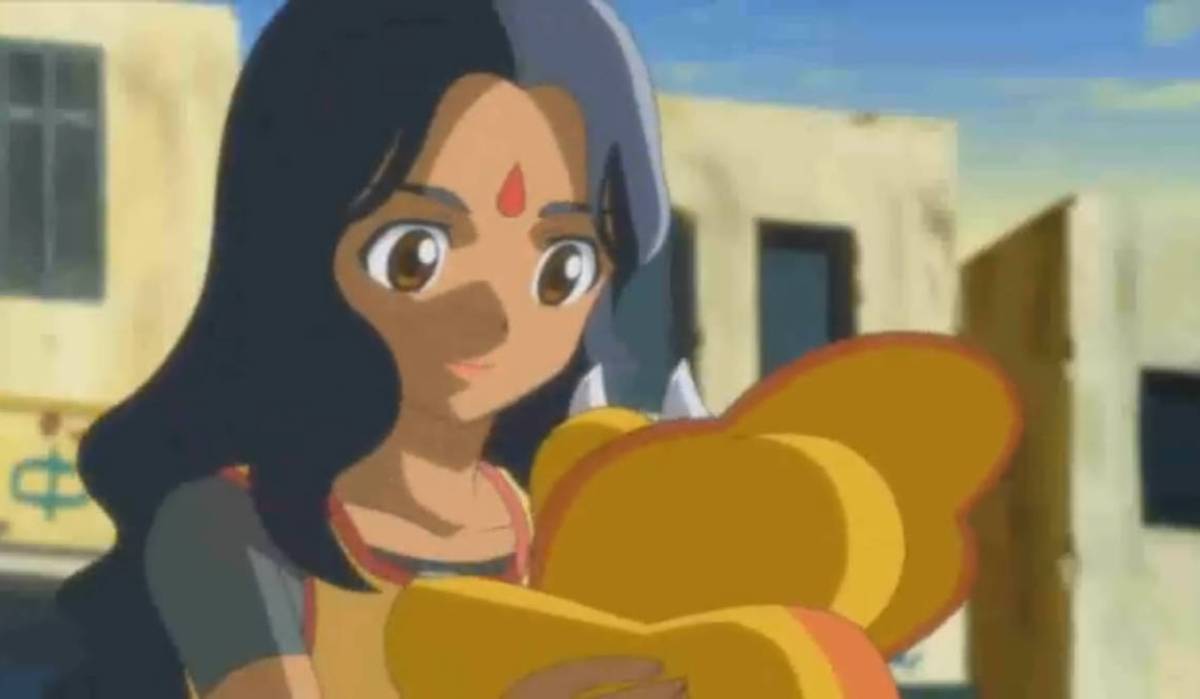 Show: Dinosaur King
Moving on to the next Indian anime character, we have Meena from Dinosaur King. Meena's attire reflects her Indian heritage, as she is often seen wearing an orange Sari, sporting a red bindi on her forehead, and adorning gold bracelets on both wrists. Despite her royal birth, Meena wishes for the freedom to explore the world and nurtures dreams of swimming to the farthest reaches of the Ganga River in search of her Prince Charming.
---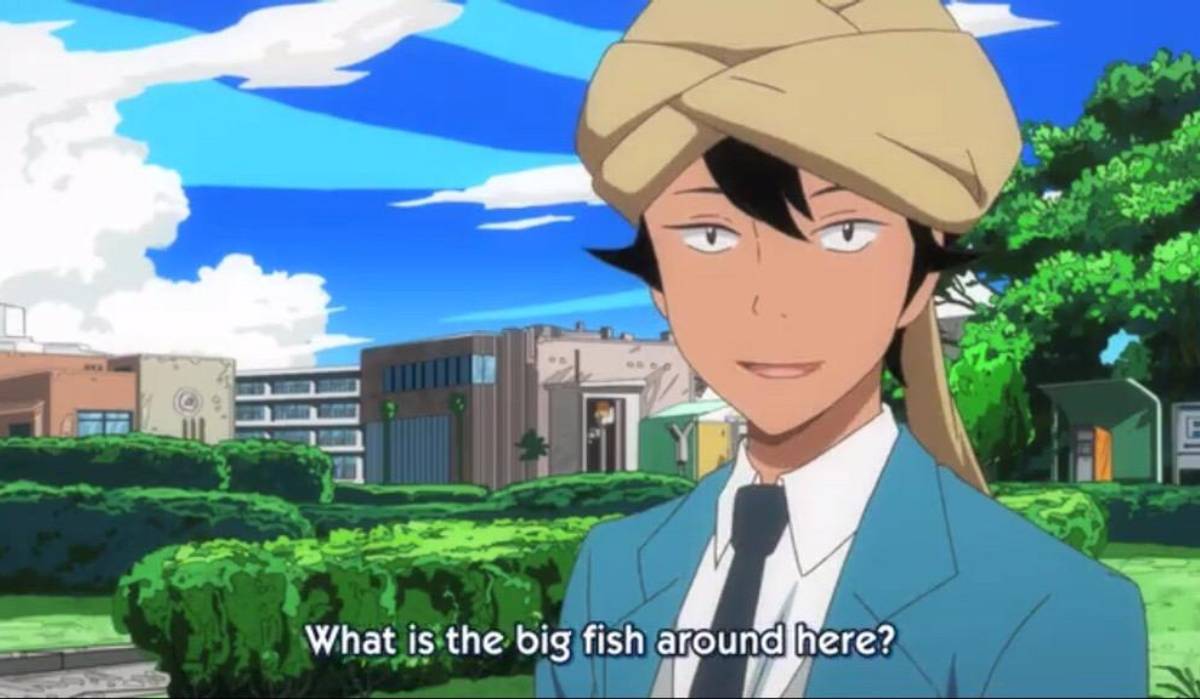 Show: Tsuritama
In the series "Tsuritama," Akira Agarkar Yamada is a prominent character who tends to be mysterious. Originally from India, he serves as a spy for D.U.C.K. and has come to Enoshima secretly to monitor Haru, who has connections with the organization. Akira's unique appearance includes the traditional turban; he is older than most of the other characters in the series. When he begins to trust someone, Akira undergoes a noticeable transformation, becoming more open and revealing an immature side of his personality.
---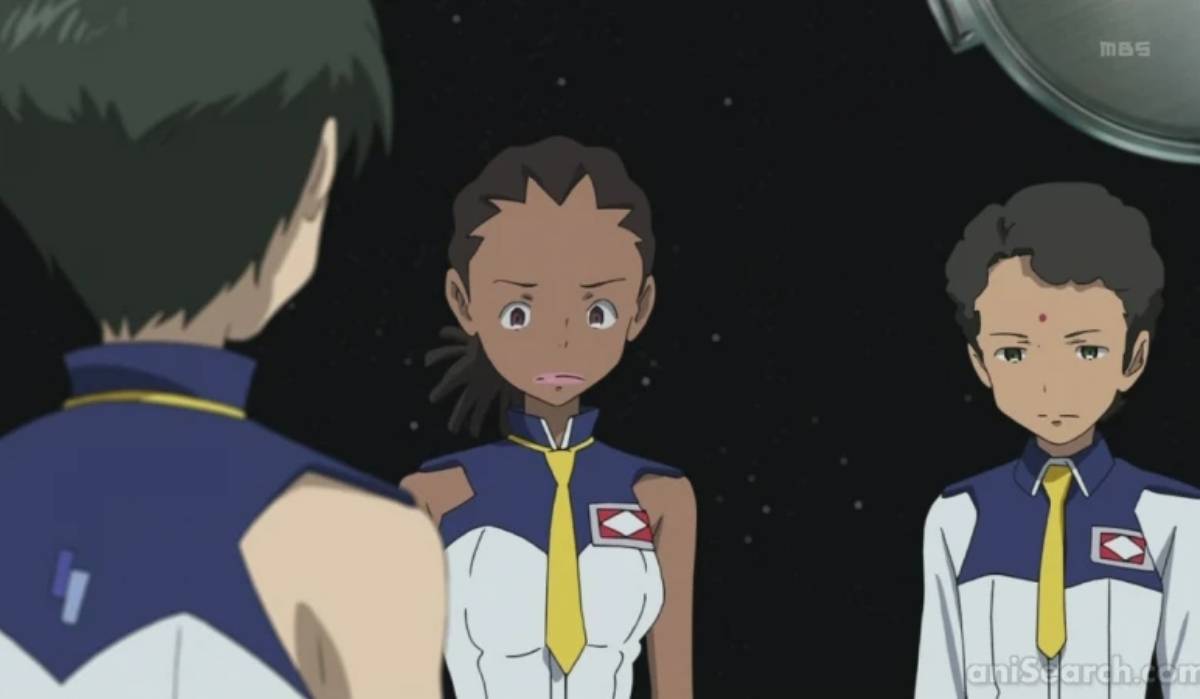 Show: Eureka Seven
Moving on to the following Indian anime character, we have Rajkumar Nair from Eureka Seven. Rajkumar is a vital member of Generation Bleu, specifically part of Team Harlequin. He is stationed in space on a Generation Bleu space station that orbits Earth alongside the rest of Team Harlequin. However, their space station meets an unfortunate fate when it is destroyed by debris from satellites. Following this catastrophic event, Rajkumar and the rest of his team return to Earth, where they join forces with the Allied Forces.
---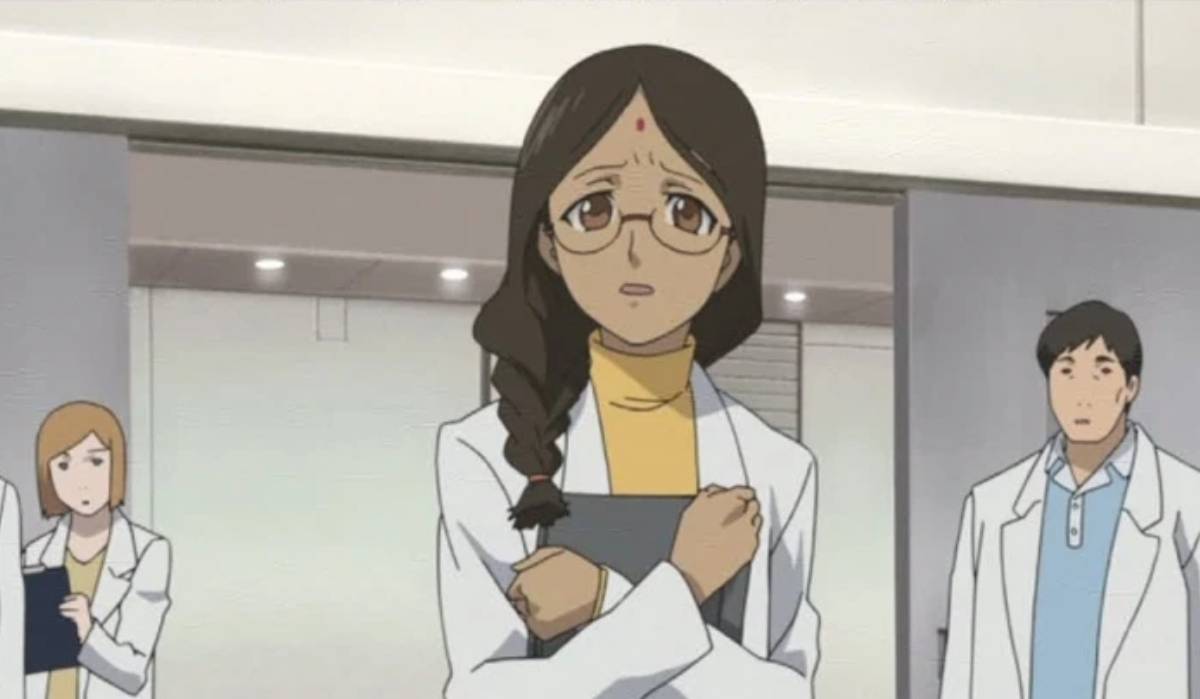 Show: Darker Than Black
Moving on, the next Indian anime character on the list is Mina Kandaswamy. She serves as a scientist at PANDORA, where her research focuses on Hell's Gate. Mina's physical appearance is distinctly Indian, characterized by long brown hair, brown eyes, and the traditional Bindi on her forehead. Her typical attire includes glasses and a lab coat worn over a turtleneck yellow-orange dress. Thanks to her intelligence, Mina holds a prominent position as one of the top researchers at PANDORA. She steps beyond her scientific domain to offer support to those she cares about.
---
Indian Gods in Anime
The Legend of Prince Rama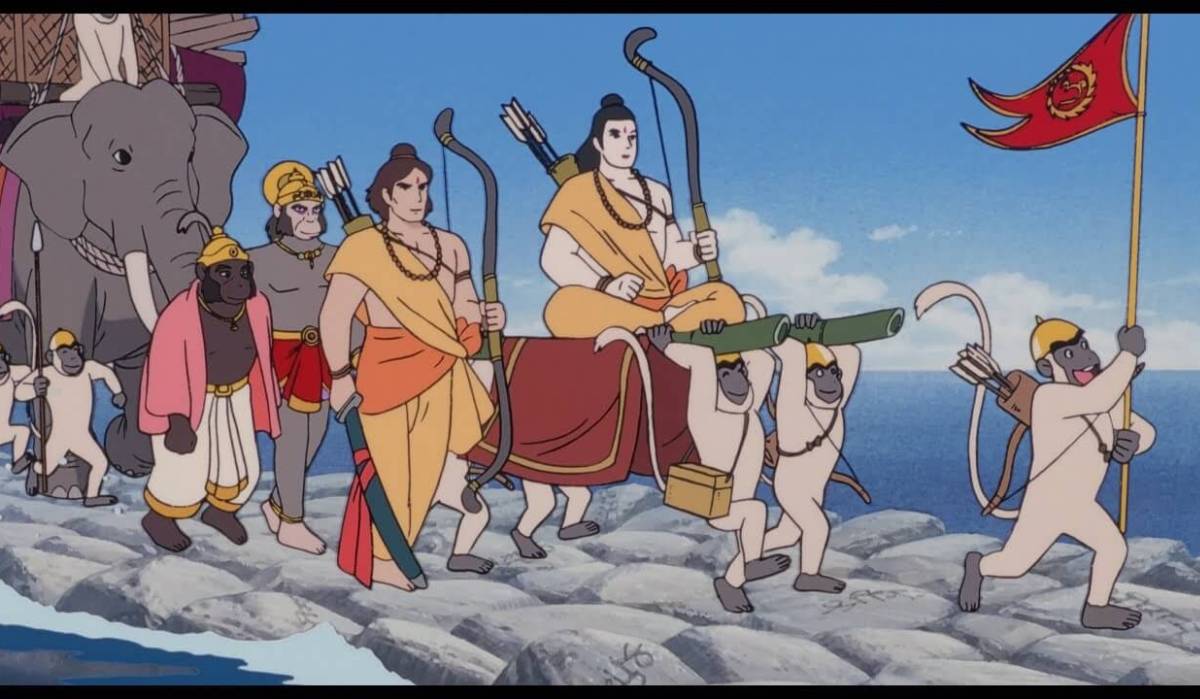 The Indian epic, Ramayana, has been reimagined as an anime series titled "The Legend of Prince Rama." Despite being released in 1993, the movie is still regarded as one of the best adaptations of Ramayan. The story follows Prince Ram, who is banished from his kingdom as he honors his father's commitment. Sita, his wife, is subsequently abducted by the demon king Ravana. In response, Ram embarks on a treacherous journey to rescue Sita from Ravana's captivity, accompanied by his brother Lakshman and his devoted companion Hanuman. Along their journey, they encounter and battle various demons, adding depth to this adventurous saga.
---
Arjun: The Warrior Prince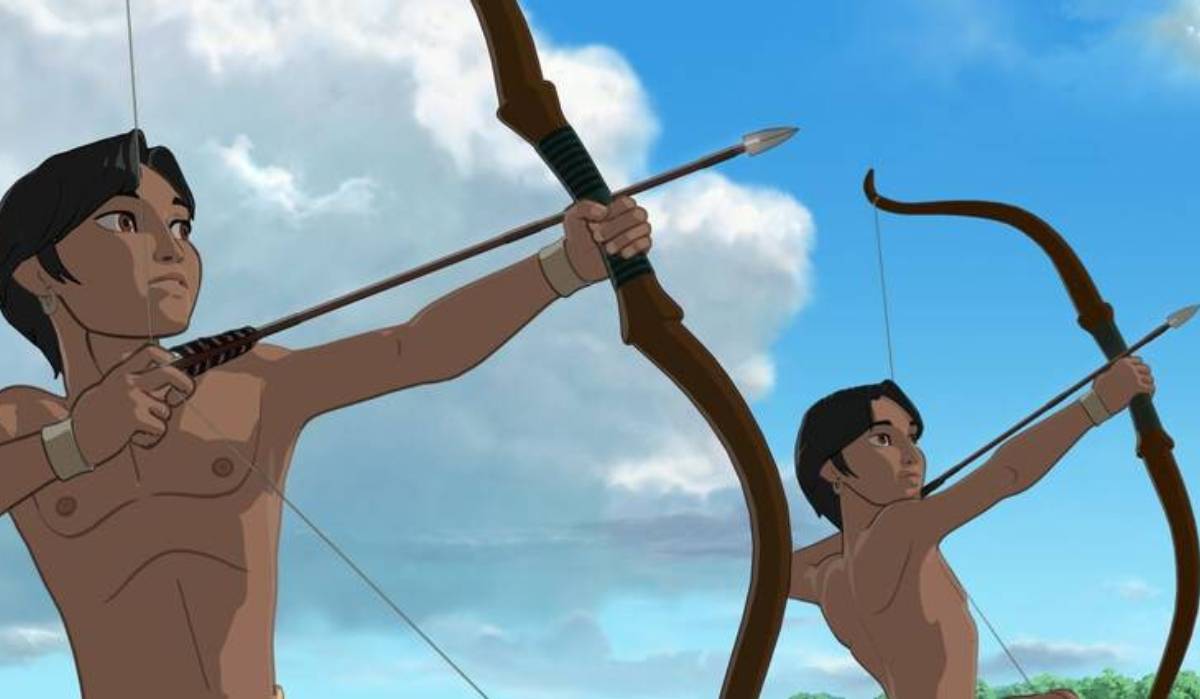 Within the realm of Indian anime characters, "Arjun: The Warrior Prince" stands out as a notable adaptation of the epic Indian tale Mahabharata. His heroic achievements, including the legendary encounter with Lord Krishna, his divine charioteer, and his acquisition of the potent celestial weapon, Pashupatastra, are pivotal moments in this epic tale. This anime focuses on Arjun, one of the five Pandava brothers known for his remarkable archery skills. As a result of the deception of their cousins, Arjun is banished from his rightful kingdom. His quest to reclaim it forms the core of the story. Arjun exhibits exceptional courage, expertise, and wisdom throughout his journey, emerging as a crucial figure in the grand Kurukshetra War.
---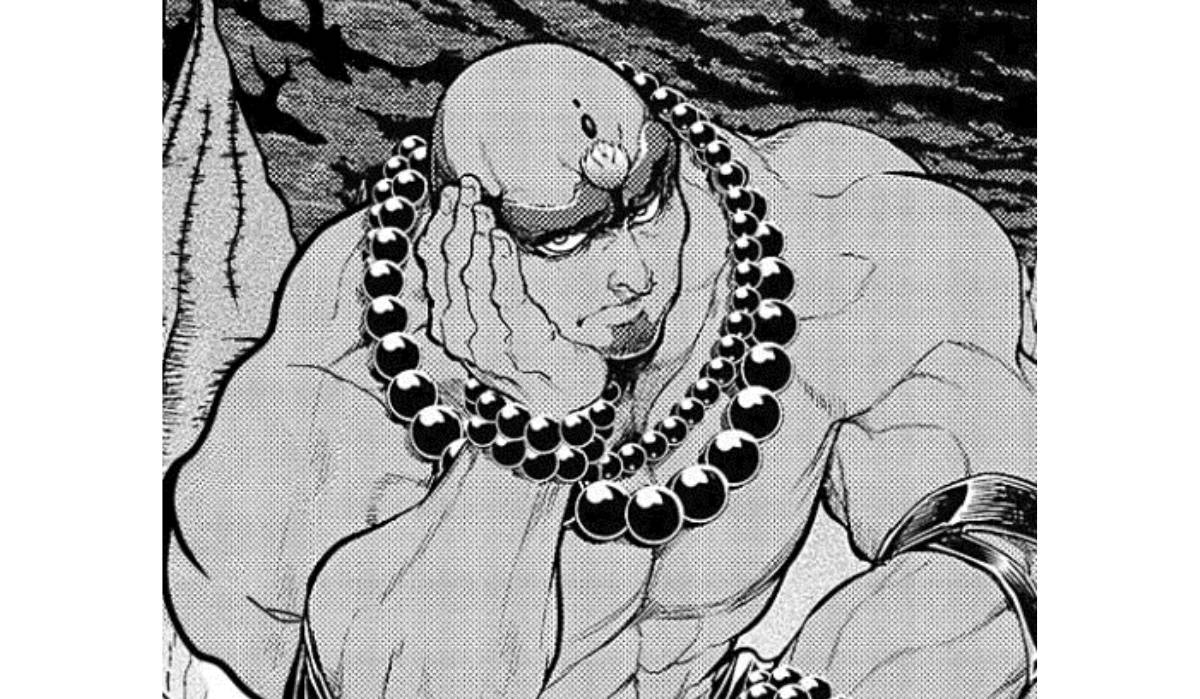 Show: Record of Ragnarok
Brahma is regarded as one of the most powerful Hindu deities due to his role as the god of creation. He is closely associated with the concepts of creation, knowledge, and the Vedas, the sacred texts of Hinduism. In the anime, Brahma doesn't typically engage in action or battles, especially in the context of tournaments or conflicts. There are instances in Hindu mythology where Brahma and Vishnu are said to have faced off against Shiva and Rudra, but they were purportedly defeated in those encounters.
---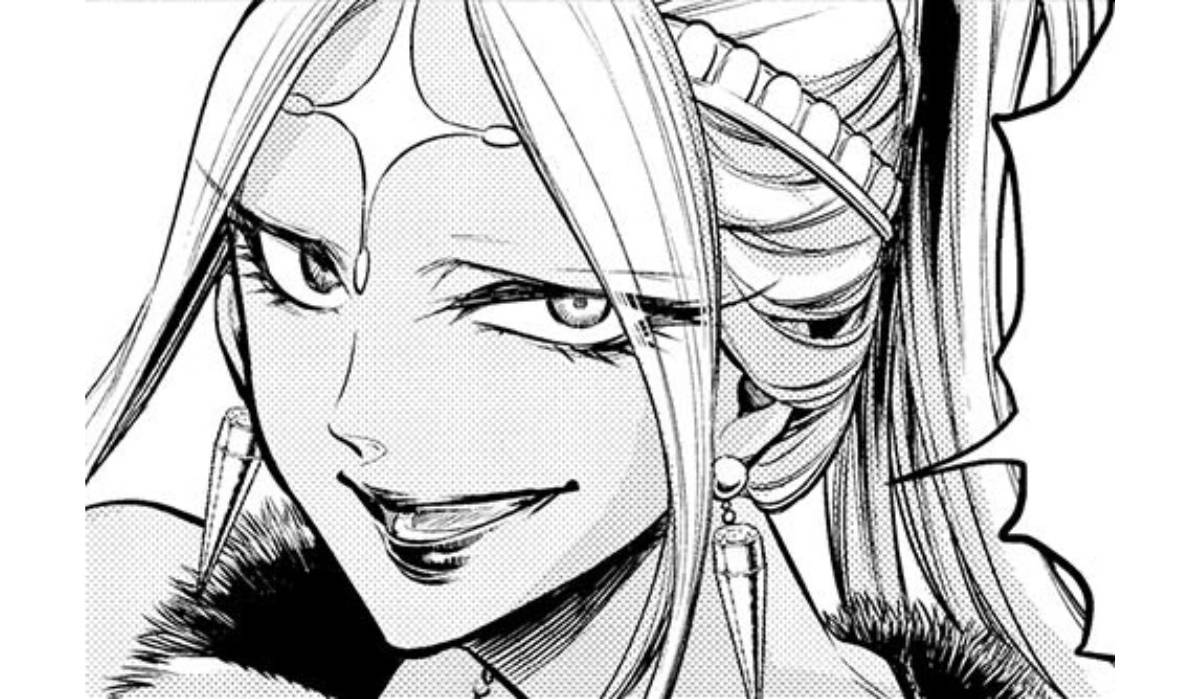 Show: Record of Ragnarok
Durga is a prominent Hindu deity associated with warfare and is recognized as the third spouse of Shiva. Consequently, she holds a significant position as a powerful goddess to have been wedded to Shiva. In anime, Durga is portrayed as an attractive young woman with flowing light-colored hair, piercing eyes, and adorned with a crown. Her attire typically consists of a sleeveless Indian garment, and she is consistently depicted holding a Trishula. However, similar to other Hindu deities, she does not actively partake in the tournament, implying her formidable but unexpressed power.
---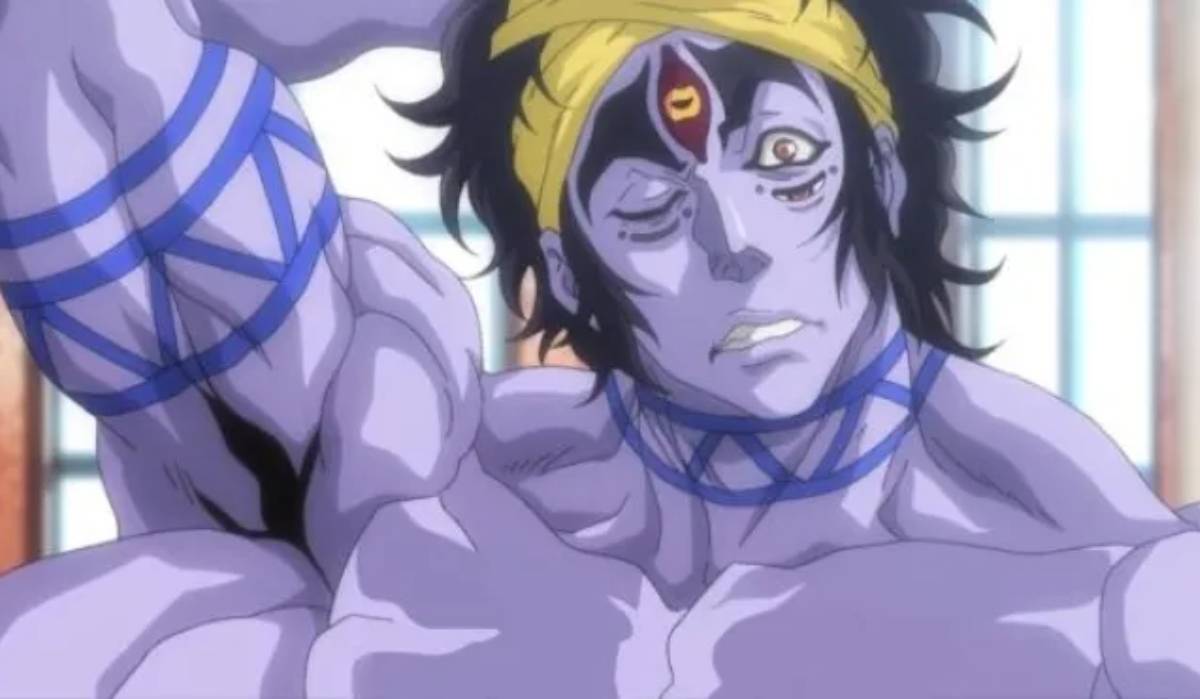 Show: Record of Ragnarok
In the Record of Ragnarok, Shiva stands out as the most formidable Hindu god, known as the deity of destruction. So, it is no surprise that Shiva possesses extraordinary power, making him one of the most dominant figures in the anime.
Shiva is initially introduced as a carefree, proud, and incredibly potent god. However, During his encounter with Zeus, he showed some violent tendencies. Nonetheless, he ultimately showed respect for Zeus due to the latter's seniority. Shiva chose to participate in the tournament and faced off against Raiden. His devastating attack, known as the Final Flame Dance, was capable of annihilating Raiden.
---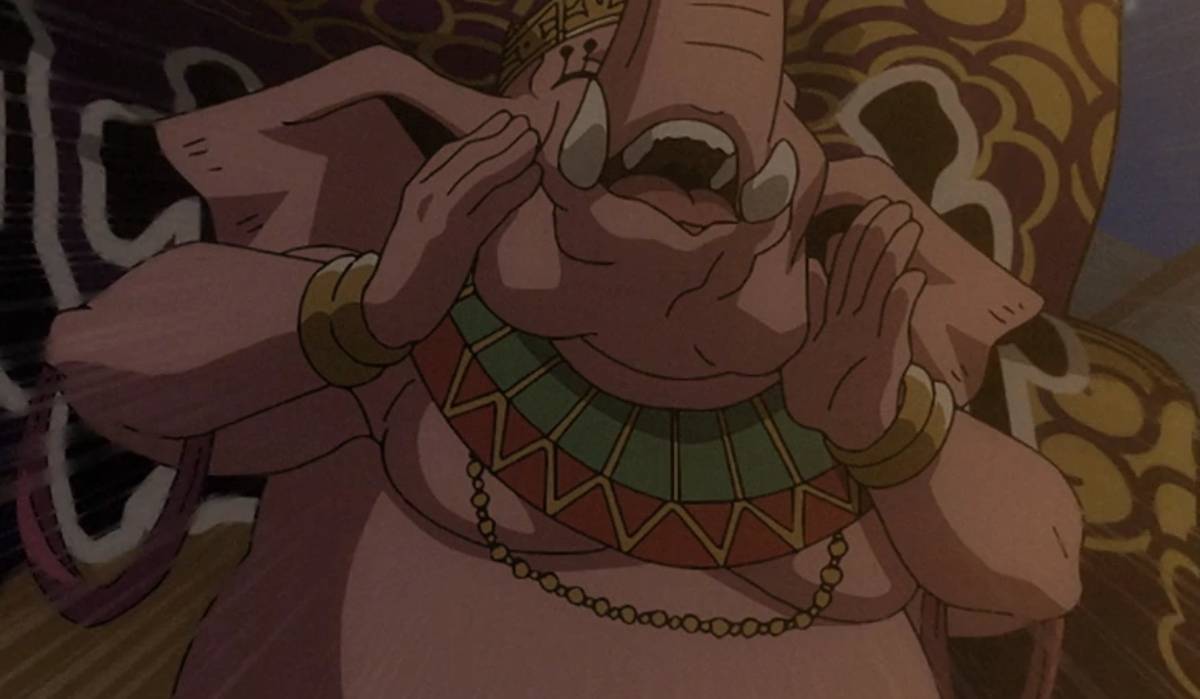 Show: Record of Ragnarok
Moving on to the next Hindu god in anime, we have Ganesha. He bears an elephant-like appearance and is the son of Shiva. In Hinduism, he is known as the god of success, wisdom, new beginnings, and the removal of Obstacles. In the anime adaptation, Ganesha is depicted as a spectator in the stands of the Valhalla Arena, actively showing support for his father. His role in the tournament is limited to that of a cheering spectator, and viewers do not witness him participating in any of the actual battles.
---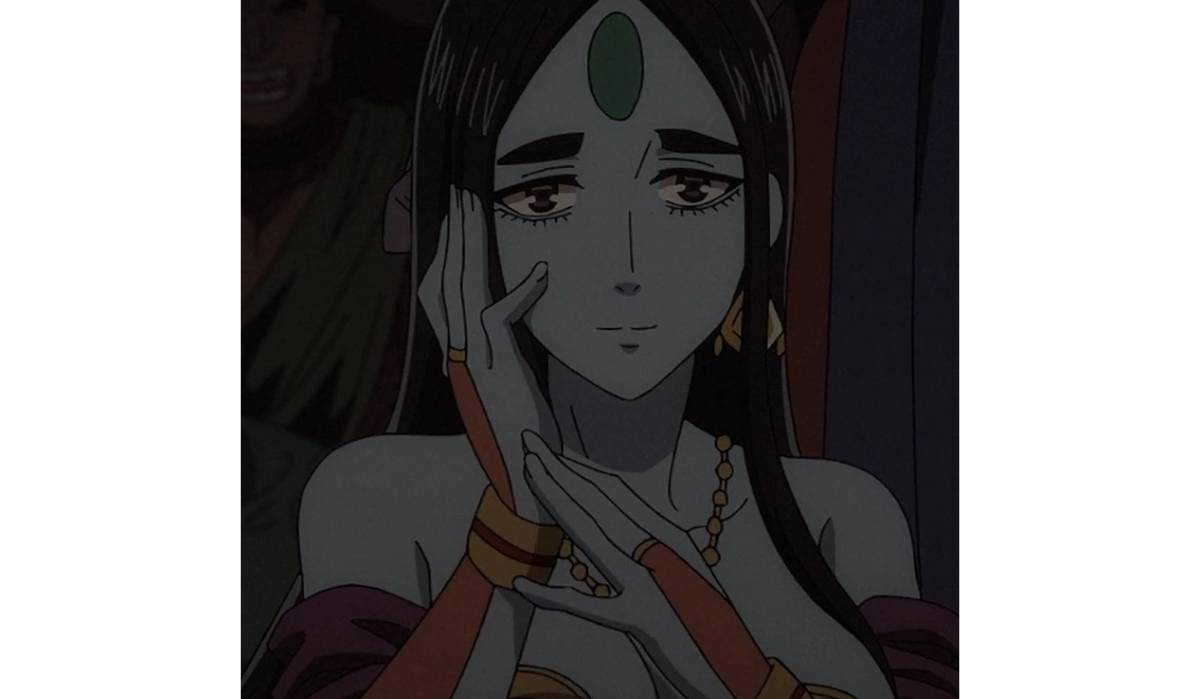 Show: Record of Ragnarok
Kali, the Hindu goddess associated with death and time, is Shiva's second wife. In the anime adaptation, Kali assumes a spectator role, cheering for her husband during the battles in the fifth round of Ragnarok. Compared to Shiva's other wives, Kali is portrayed as reserved and less energetic when expressed at the beginning of the tournament. Given her association with death, Kali possesses some control or influence over matters related to death.
---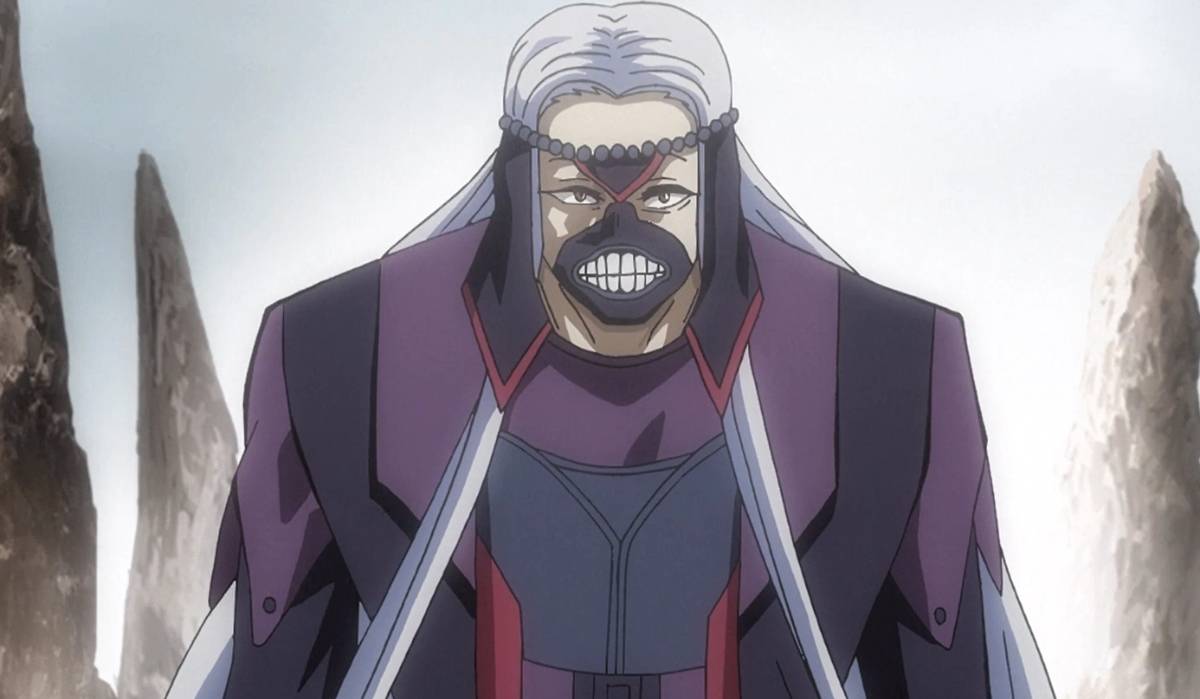 Show: Record of Ragnarok
Vishnu is regarded as the Hindu deity responsible for preservation. In the anime adaptation, Vishnu's appearance differs from the traditional portrayal. Vishnu is characterized by long white hair extending past their waist and a black mask. Unlike the original Hindu mythology, Vishnu in the anime takes on a rather passive role, quietly observing the events of the Ragnarok tournament. He does not showcase any of their divine abilities in the storyline.
---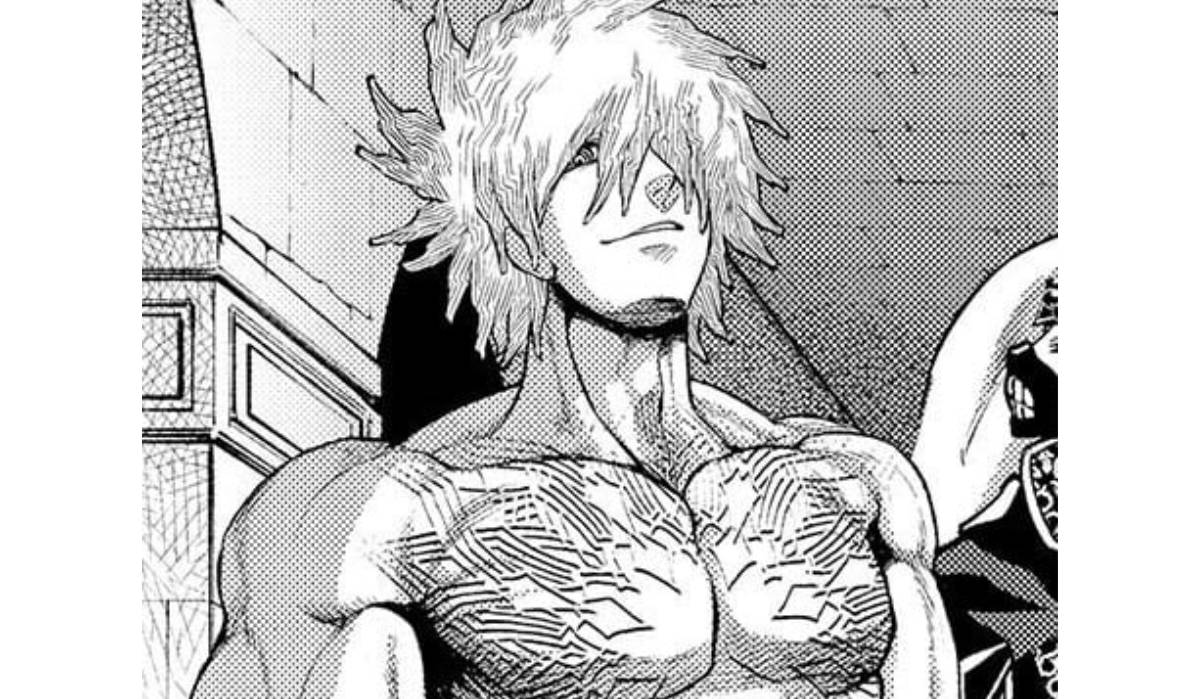 Show: Record of Ragnarok
In Hindu mythology, Indra is the god of lightning. He is often considered the mightiest among the three Hindu deities associated with the elements. Despite his formidable strength, Indra remained an observer during the tournament. He carries an air of calm and occasionally displays a hint of arrogance. But he readily recognizes and acknowledges the power of others when it becomes evident. During the showdown between Shiva and Raiden, Indra witnessed the intense battle unfold.
---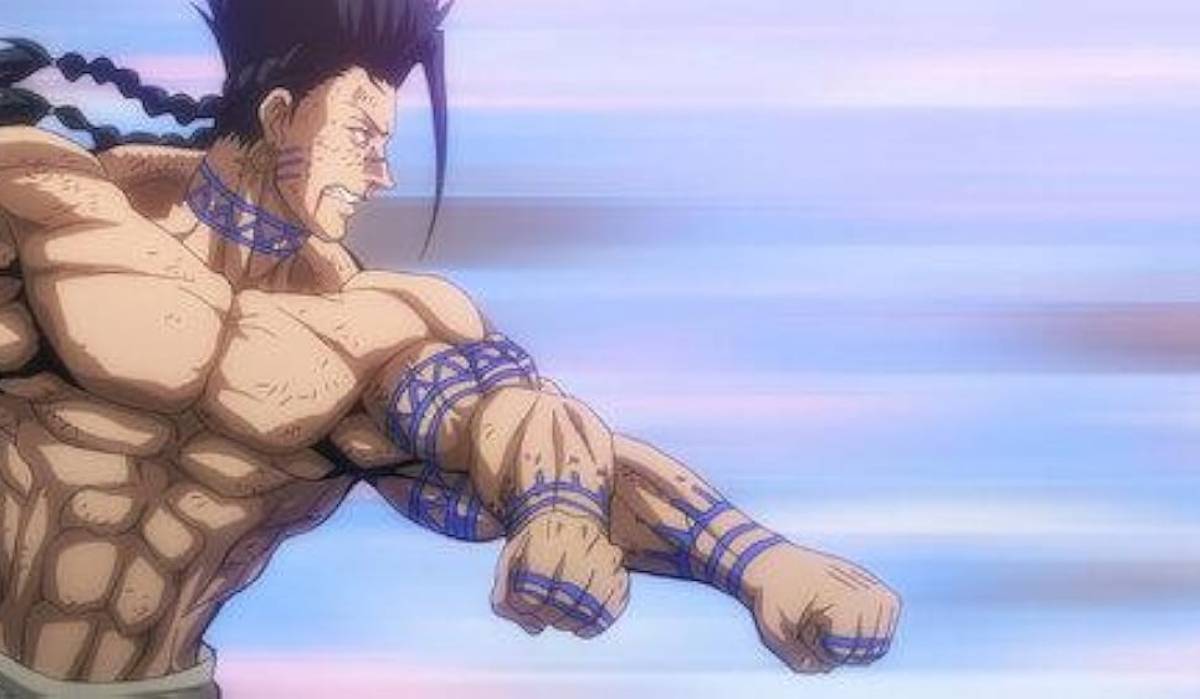 Show: Record of Ragnarok
Rudra, in Hindu mythology, is the deity associated with storms. He is particularly close to Shiva, with whom he embarked on a journey to reach the Himalayan summit. Rudra is considered a mighty god, capable of defeating all other Hindu deities except for Shiva himself. In the anime adaptation, Rudra is portrayed with four arms, featuring a pair on his shoulders and distinct markings on his neck and face. He is deeply dedicated to his aspirations and principles. In contrast to his best friend Shiva, Rudra appears to possess a more severe and rational demeanor.
---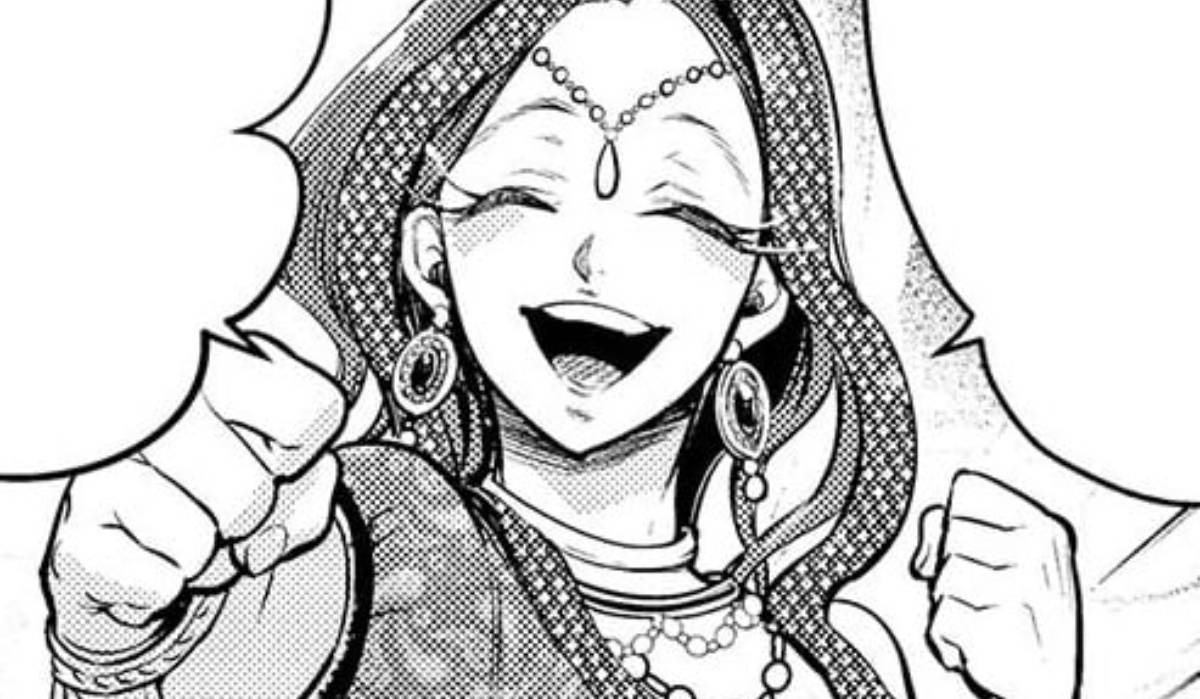 Show: Record of Ragnarok
Parvati, the Hindu goddess associated with fertility, love, and beauty, is esteemed as Shiva's first wife. In the anime adaptation, Parvati's involvement is limited to being a supportive presence. Throughout the tournament, she energetically cheers on her husband but never engages directly in the competition. Parvati consistently conveys her emotions and support for her husband with enthusiasm.
---
FAQ: All Indian Anime characters
Are there Indian anime characters in the world of anime?
Yes, there are Indian anime characters featured in various anime series. These characters often bring unique cultural elements and storytelling to the anime world.
How are Indian anime characters portrayed in anime series?
Indian anime characters are portrayed with diverse backgrounds and characteristics, reflecting the rich cultural heritage of India. They may appear as heroes, warriors, or individuals with unique skills and perspectives.
What makes Indian anime characters significant in the world of anime?
Indian anime characters contribute to diversity in anime storytelling. They offer fresh narratives and cultural perspectives that enrich the global anime community and provide representation for Indian viewers.
Where can I watch anime series featuring Indian characters or themes?
Also Read: