Philips introduced its 10000 mAH/20000mAH Power Bank in India recently for Rs. 799/1499 after it launched its 11000mAh power bank last year. Unlike most of the power banks available in the market, this Philips power bank also includes a USB type C input and 2.1A fast charging port. Is the power bank worth the price? Check out the review.
Philips Power Bank DLP1710CB/97 Specification
Before we go any further with the review, let's check out the specification:
Capacity: 10000 mAH/ 20000 mAH
Battery Type: Lithium Polymer Battery
Output port 1: 5V/2.1A fast charging
Output port 2: 5V/1A
Input port x 2: 5V/2A, micro USB & USB Type C
Warranty: 1 Year
Weight: 221g
Inside Box
Inside the box, we get the power bank resting inside a moulded plastic casing with an instruction leaflet. With a power bank, we also get a small white micro-USB cable.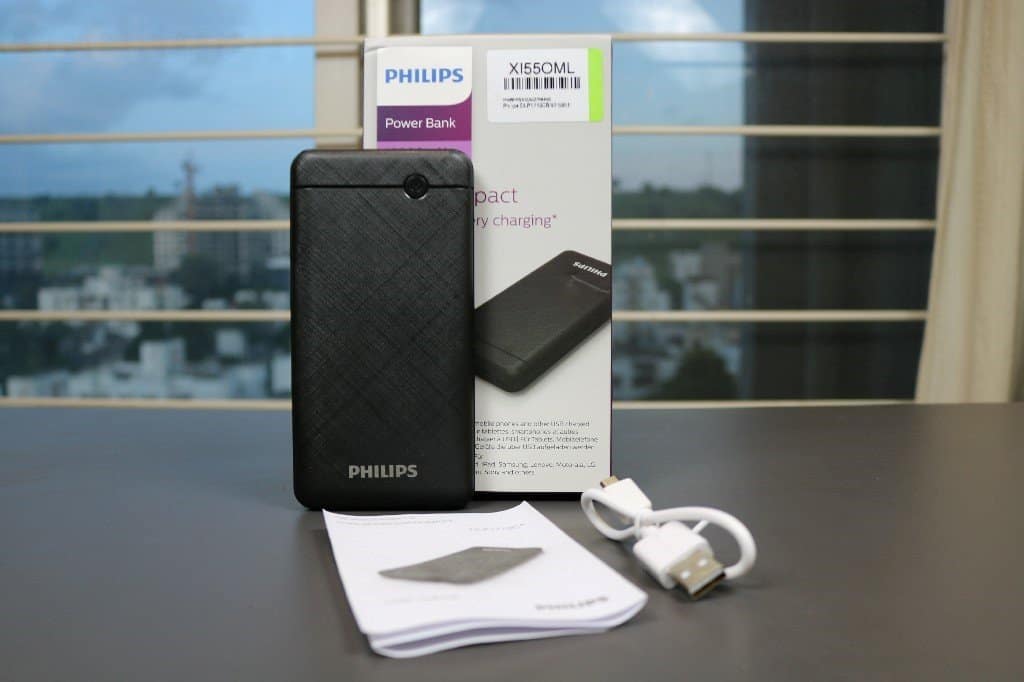 Design & Build
On the design front, the Philips DLP1710CB/97 is really compact and well designed. It has a nice texture finish that offers a good feel for holding and is also not prone to smudges. The black colour and texture finishing offer premium feel to this power bank. If you don't like the black colour, then don't worry you also have two more options: White and Blue.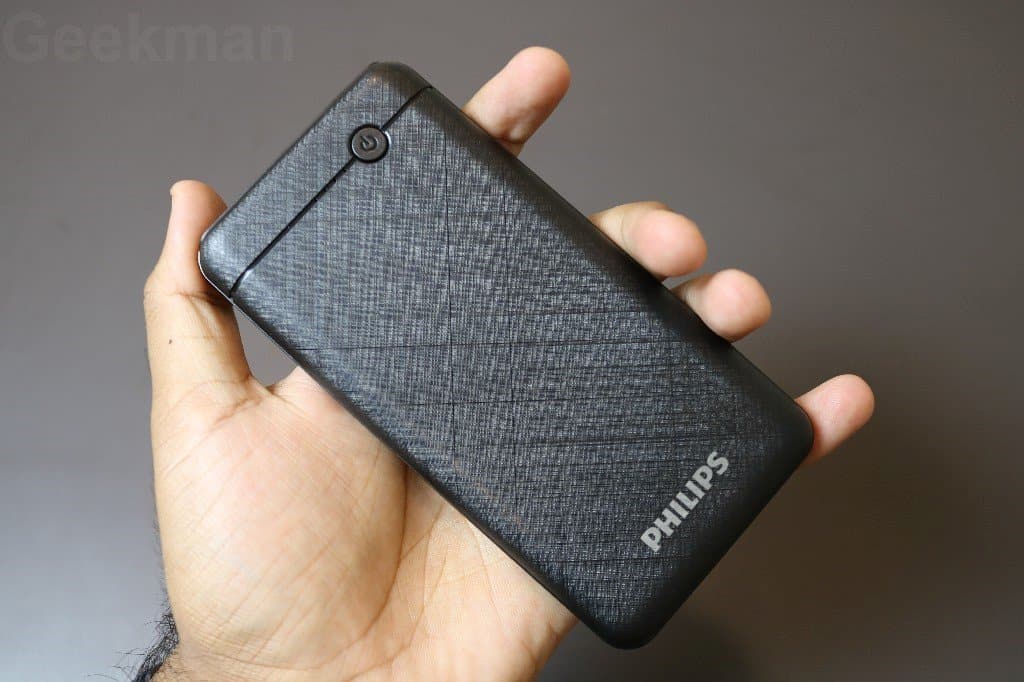 The best part is that it's very slim and compact like Mi power bank 2i, so you can easily carry it in your jeans pocket. I am also quite impressed with the build quality of this power bank, thanks to Philips for using good quality plastic.
Honestly, I really like the design and build of this power bank which should go well with the style of most of the users and won't make it look like a bland necessity but an edgy accessory.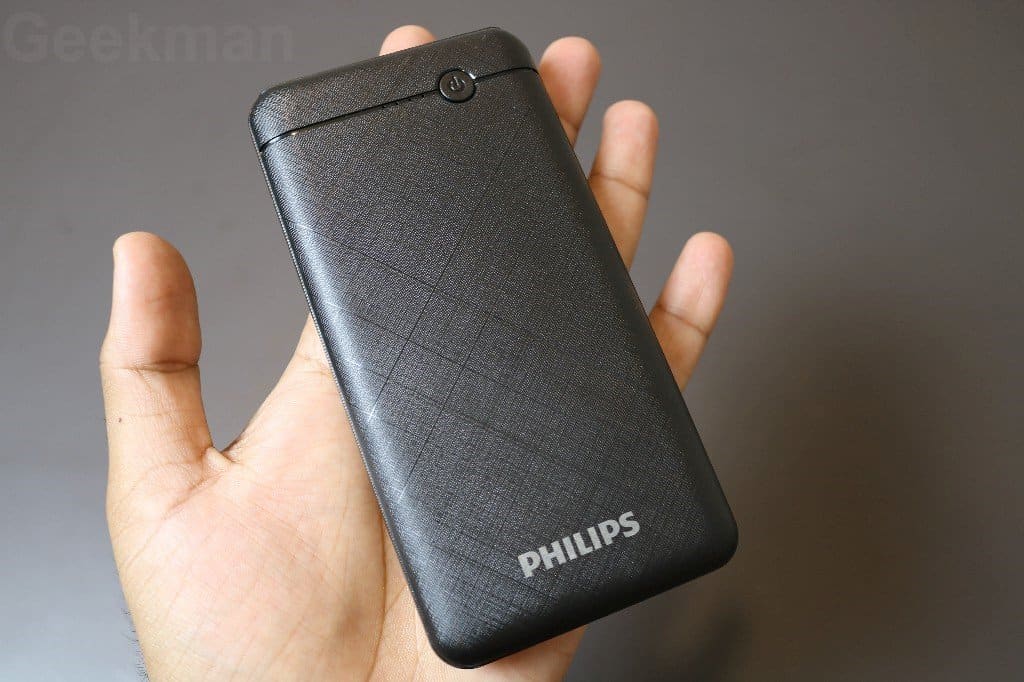 There is a small function button on the front side. Pressing the button indicates the remaining charge left using the LED indicators. Near the button, it has four LED indicators on the front that glows in Blue colour. These indicators show the remaining battery left when you are using it, and the remaining battery that needs to be charged when it is charging.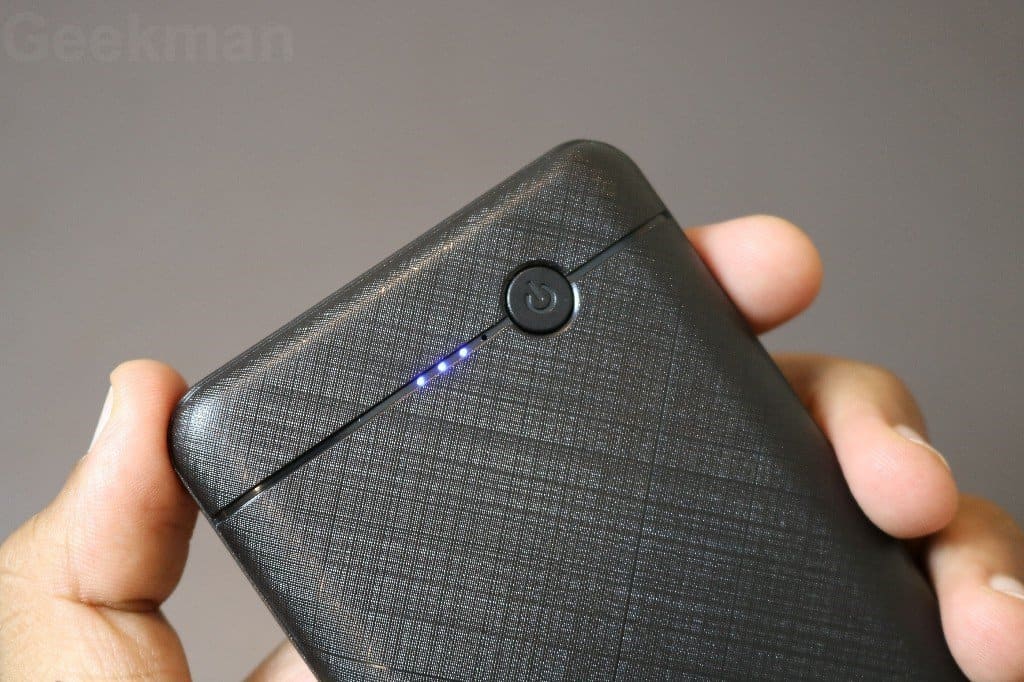 Coming to the charging port, there's more than a few on offer. On the top there are two USB slots, the first one offers 5V/1A output and the second one offers 5V/2.1A (Fast charging) output. For input, it has a micro USB port and even a Type C connector. Charging speeds for the power bank top off at 5V/2A from both input ports.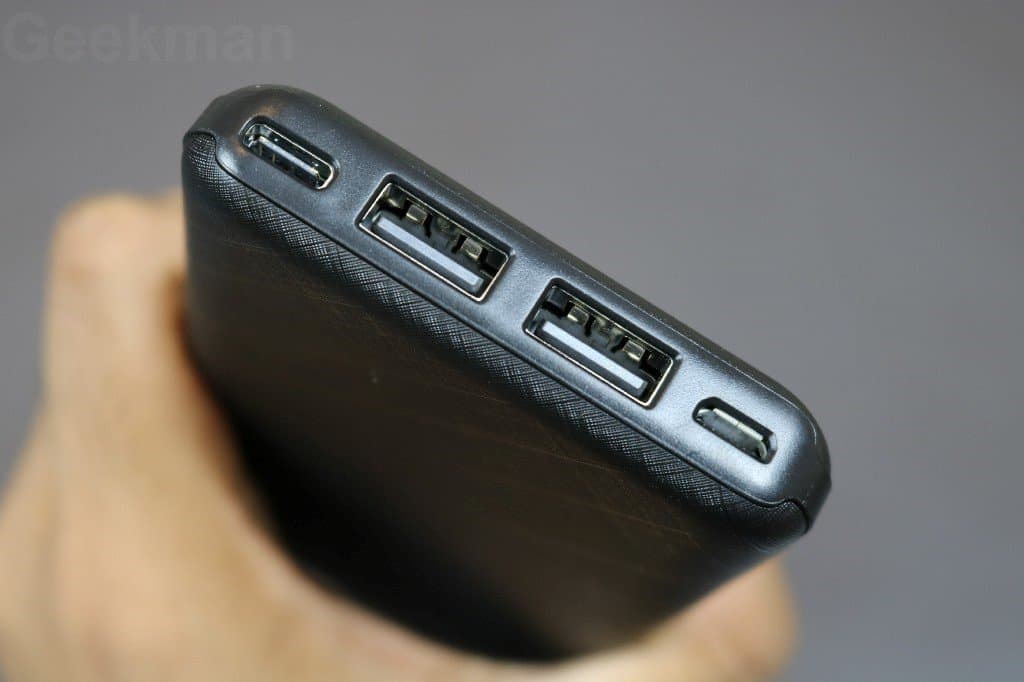 Capacity & Charging
Now coming to charging time, this Philips power bank takes approx 1 hour 40 min to full charge 3000 mAH battery-powered phone using 5V/2.1A port, which is acceptable and I think all the power bank in this price range give same speed or less.
This Philips DLP1710CB/97 takes no more time to charge itself too. Using a 5V/2.0A charger it took only 4-5 hour to get the battery at full 100% from a fully drained state.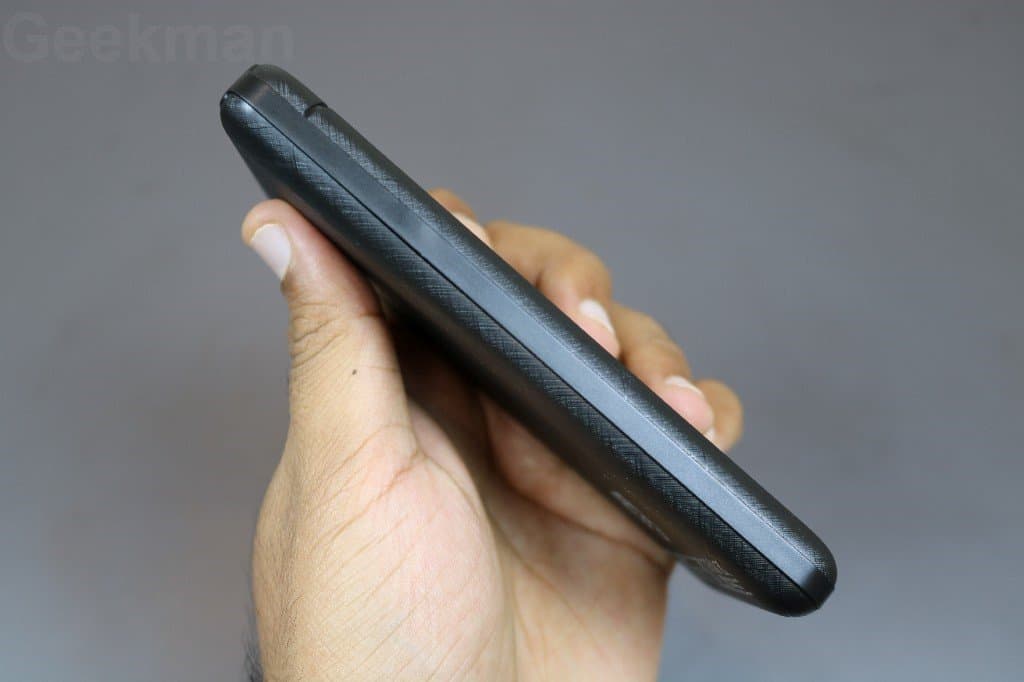 Coming to the capacity, the power bank comes with 10000 mAH or 20000 mAH lithium-polymer battery. The Philips use A+ battery which promises to deliver 70-80% power conversion ratio. In my testing, it delivers approx 7000 mAH capacity out of the full capacity of 10000mAH, which is quite good for a power bank at this price range.
Final Word
This new Philips Power bank is really good in terms of designing and functionality. Even though it's a low-cost power bank it doesn't look flimsy or bland rather its elegant and catchy which makes it look like an attractive accessory in its own right, quite suitable for youngsters like us. I highly recommend this power bank for people who looking good quality power bank with a slim design and also want USB type C input and decent charging speed. More info please check full review video on my Youtube channel: Geekman.
Buy now