Philips recently launched its new power bank in India with 11000 mAH capacity. This power bank called ' Philips DLP6006 ' and it's available on Flipkart with price tag Rs.1099. So here I give my full review and opinion on this power bank.
Full Review of Philips DLP6006 11000 mAH Power Bank
Design
On the design front, Philips DLP6006 looks very beautiful with black colour and leather finishing. I bought black colour variant because it's my favourite colour. But If you don't like the black colour, then don't worry you also have two more options: white and brown. The best part of the design is that it has a nice leather finishing (Plastic) on top, which gives you a very premium feel to these power bank. Another best part is that the build quality of this Philips power bank is quite good. Yes, I am very impressed with the build quality. Thanks to Philips for using good quality plastic.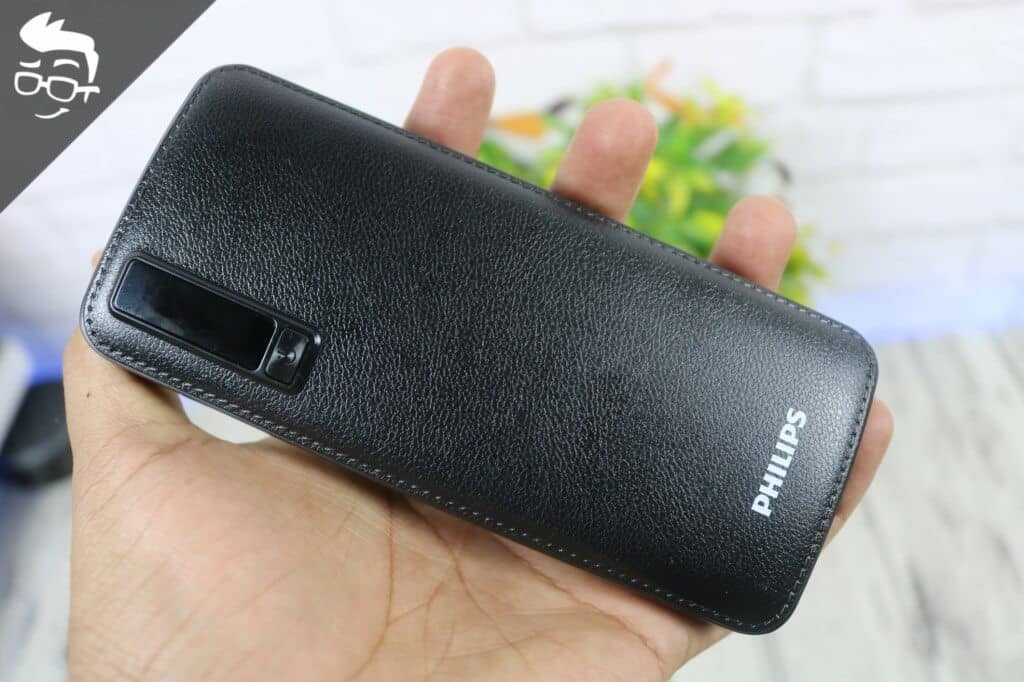 The Power bank is very slim and compact, so you can easily take it in the pocket of your jeans. However, It is a little bit heavy compared to most of the other 11000 mAH power banks, because it has a Lithium-ion Battery pack, which tends to be heavier compared to Lithium Polymer Battery. Overall, I really like the design and looks of this Philips power bank.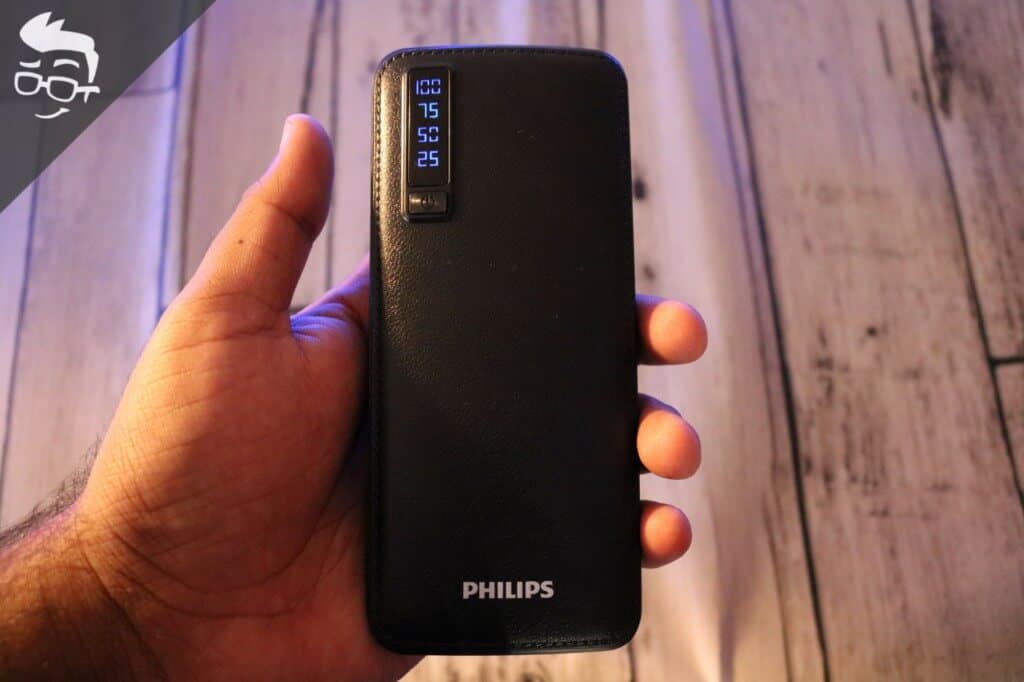 On the front, it has a seven-segment display, which displays the current battery percentage of the power bank while charging or discharging. It automatically lights up when a device is connected to the power bank or you can simply press the power button below the display to view the current status. On the top end, you can find the 5V/1A micro USB charging port and right next to it is the LED torch which can be turned on/off long pressing the power button. And there are three USB output ports on the left side, which rated at 5V/1A.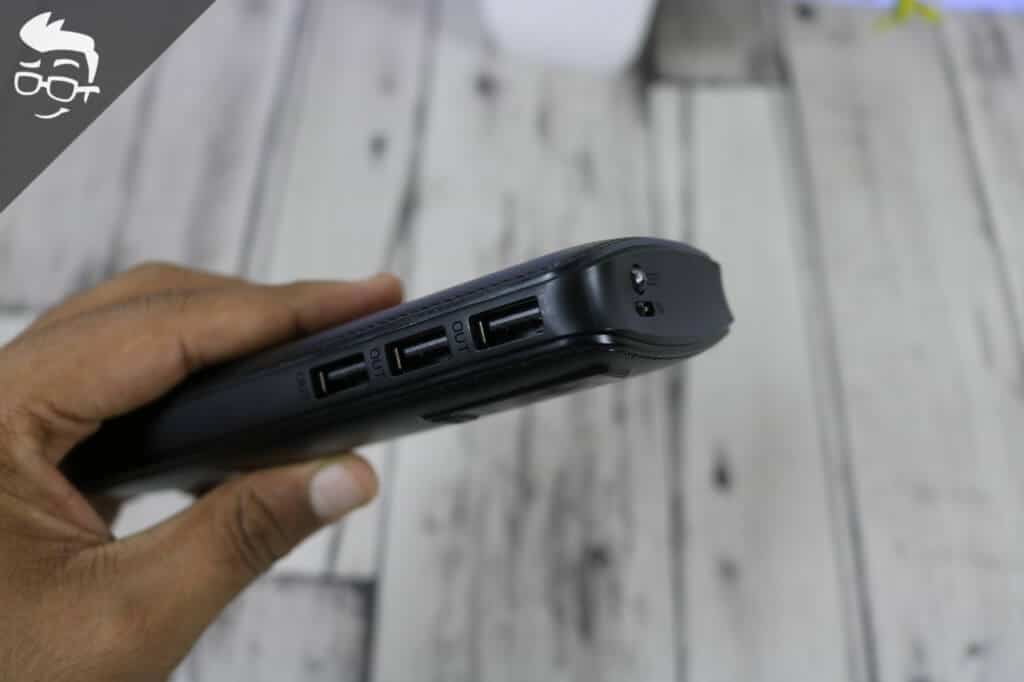 Capacity & Charging
Coming to the capacity, the power bank can deliver approx 8000 mAH capacity out of the full capacity of 11000mAH. That's the average capacity we can expect from 11000 mAH power bank in this price range.
Now talking to charging time, the Philips DLP6006 is very slow as fast charging was not included. The 5V/1A output ports take around 2 hours 10 min to fully charge your 3000 mAH battery. Which is much slower than most other power banks. This Philips DLP6006 takes more time to charge itself too. Using a 5V/1.5 charger it took me over 6 hours to get the battery at full 100% from a fully drained state.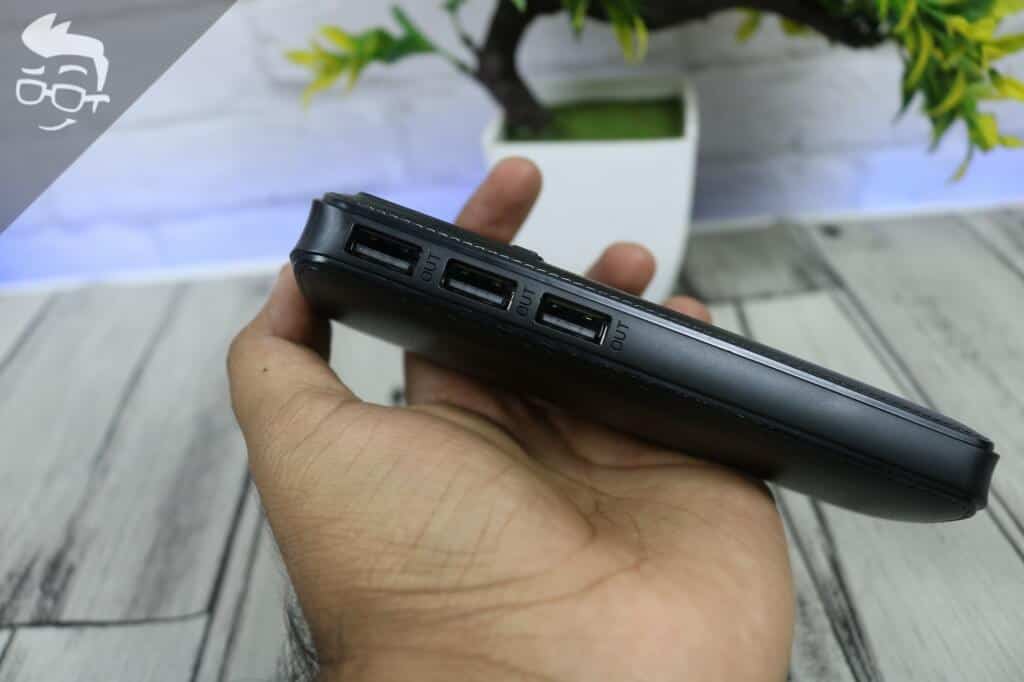 Final Word
Overall, the Philips DLP6006 is a very decent power bank. Lookswise it looks very attractive making it a good option for people who want a stylish power bank. It has a good build and slim & compact design, which ensure it an ideal choice for the young generation. More info please watch review video on my Youtube channel Geekman.
Pros:
Stylish Design
Slim & Compact
Solid Build
LED display
3 USB Ports
Competitively priced
Cons:
No Fast Charging
Little bit heavy
Long to charge itself
Buy now: