iVOOMi is aggressively expanding its product portfolio in the Indian market. The company has now launched two new power banks in Indian market with 10000 mAH and 15000 mAH capacity. These new power banks called ' iVOOMi titan ' now exclusively available on Amazon.in with starting price Rs.899. So in this article, I will give you a full review of this iVOOMi Titan 10000 mAH power bank.
Specification
Capacity: 10000 mAH
Battery type: lithium-polymer Battery
Input: 5V/2.0A Max
Output: 5V/2A, 9V/2A and 12V/1.5A
Two- way Quick Charge: Yes
Warranty: 1Year
Design & Build
The iVOOMi Titan looks very stylish and unique with LED panel. Seriously, with LED panel this power bank looks quite amazing. It's not only good looking but build quality is also a prime factor. The whole body is made of good quality plastic, which offers a high durability. The best part is that it's very slim and compact like Mi power bank 2i, so you can easily carry it in your jeans pocket. And it's very lightweight, only 242g. Overall, looks and build quality are pretty good compared to price Rs.899.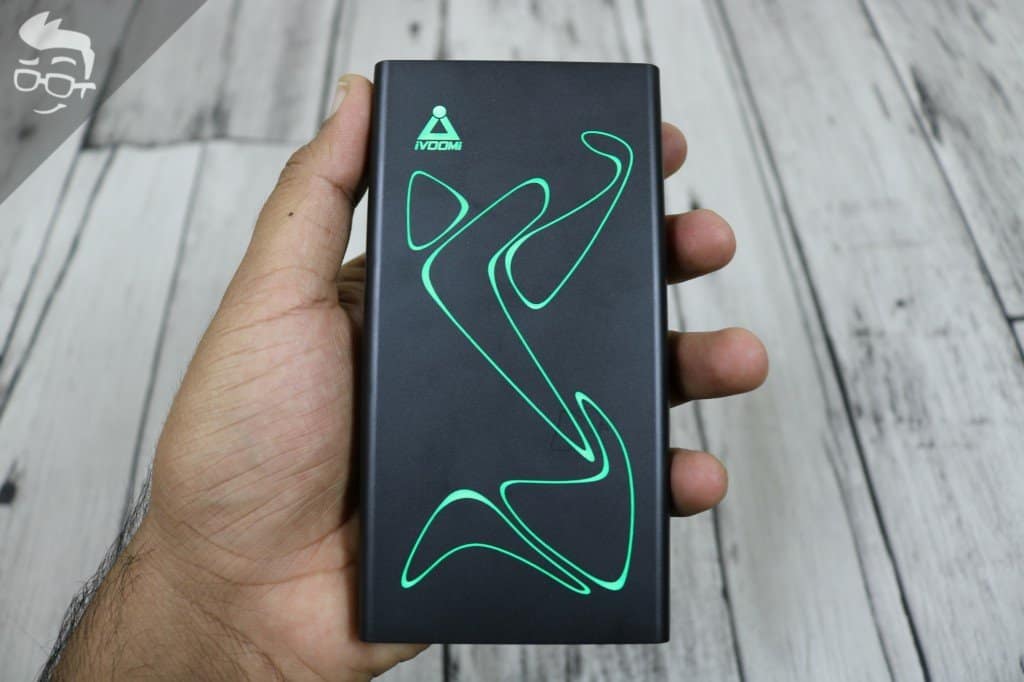 Now let's talk about the LED light panel, the LED panel looks quite amazing with three different colours. These three colours also give you remaining power info. When LED panel will light green means your power bank have 70-100% remaining power. If blue light appears, then 30-70% power remaining, and the red light appears when the battery level is under 30%. If your power bank's red light continuously blink, means it has 0% power.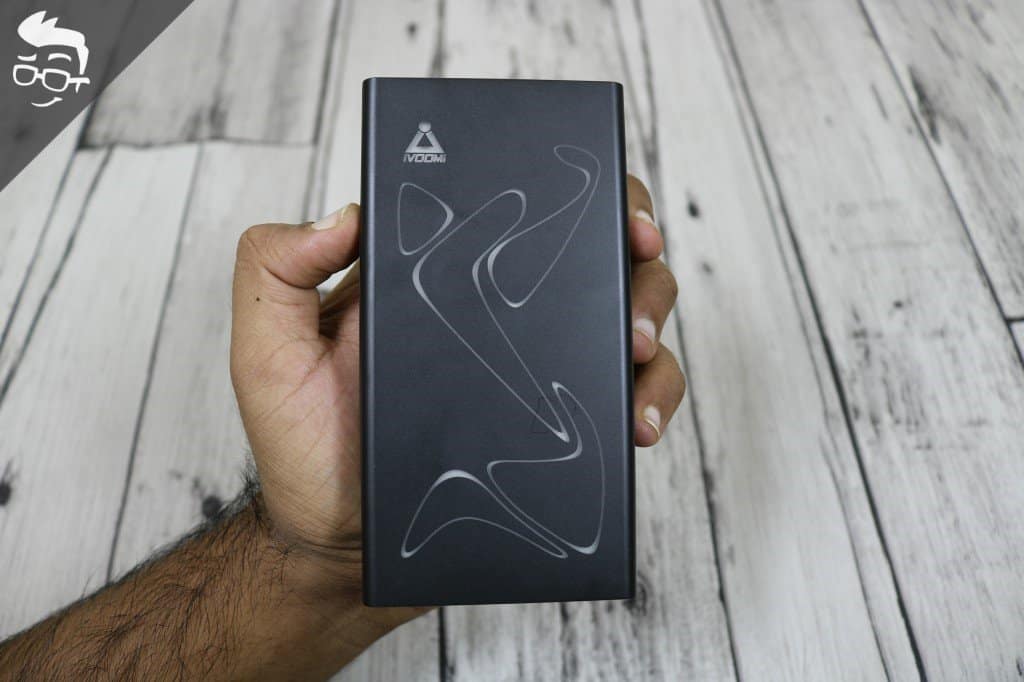 When you charge or discharge this power bank, the LED panel will be lightened, if the light bothers you, then you can turn off this LED light by pressing the power check button for 3 seconds.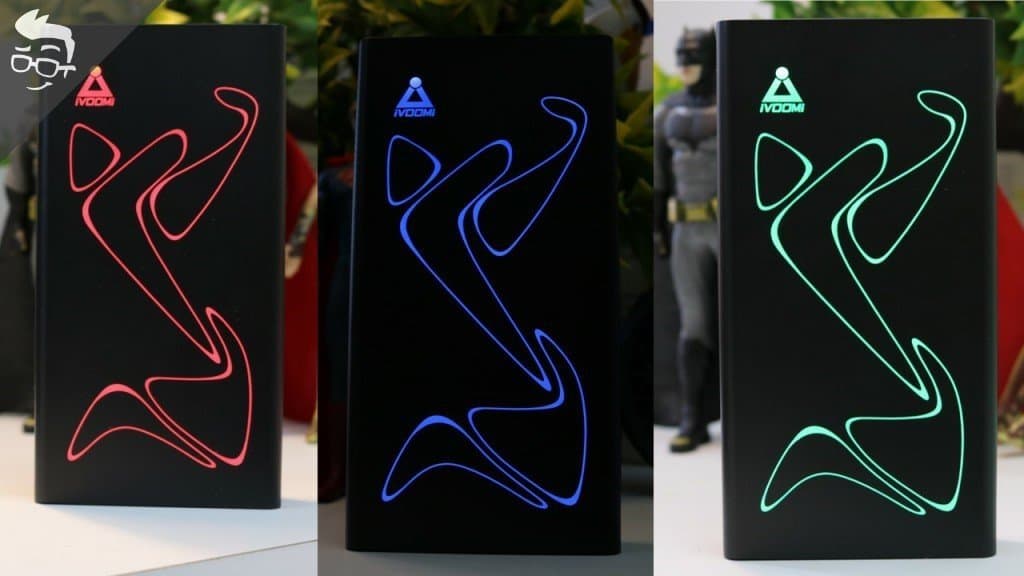 The LED light panel also indicate how much your power bank charged?
Red Light: 0-30% charging done
Blue Light: 30-70% charging done
Green Light: 70-99% charging done
Light off during charging: 100% done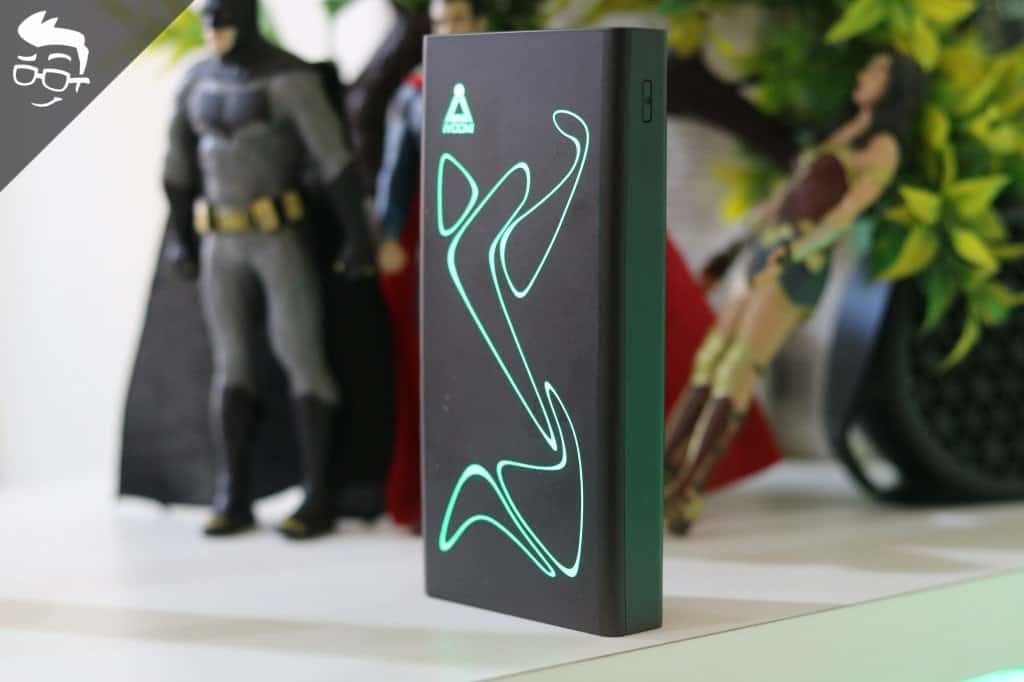 Capacity & Charging
This iVOOMi titan power bank comes with two output ports that support fast charging supplying power up to rated amperage of 5V/2.1A. It also compatible with 9V/ 2A and 12V/1.5A charging. This iVOOMi power bank can charge your 3000 mAH battery within 1 hour 40 min. Its really good speed compared to most of other 10000 mAh power banks in this price range. But it a little bit slow compared to its biggest competitor Mi power bank 2i.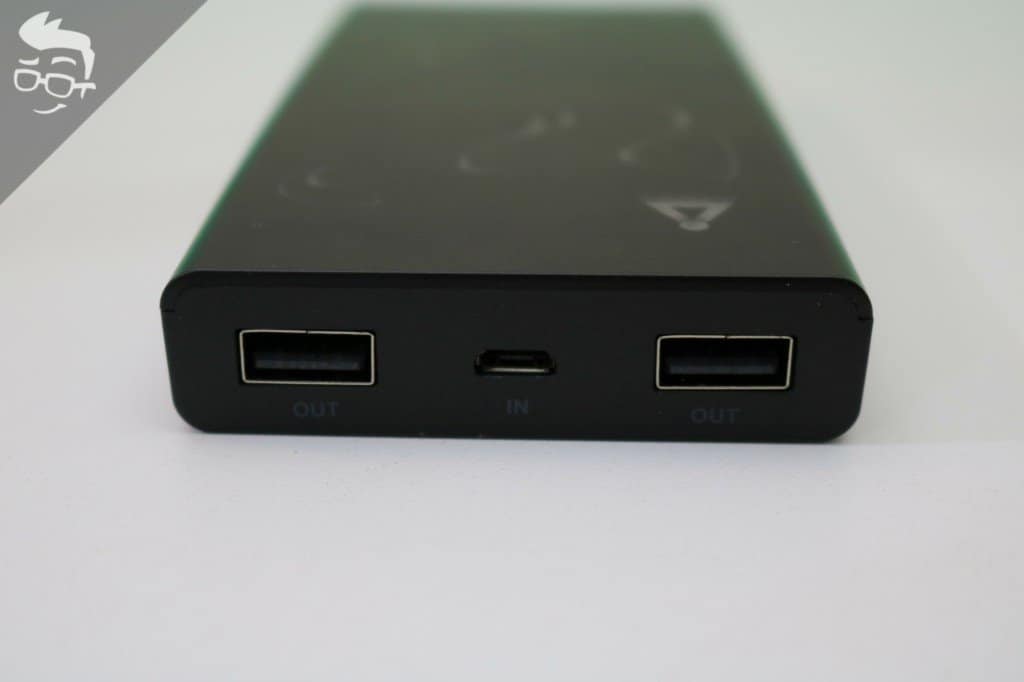 Yes, it supports two-way fast charging. It comes with 2.0A micro USB input port, which ensures that along with charging your device faster, the power bank itself can be charged faster. You need approx. 4-5 hours to fully charge this iVOOMi titan power bank. Please note, actual charging time depends on your charging adapter. Finally, let's talk about charging capacity. You get approx 6200-6400 mAH capacity out of the full capacity of 10000 mAH. That's the average capacity we can expect from 10000 mAH power bank in this price range. For more information, please visit my channel Geekman and watch full review of iVOOMi Titan power bank.
Buy Now iVOOMi Titan: