About half a year ago, I checked out a couple of smart backpacks that many of you guys loved. So many of you suggested that I look at other backpacks on the market, but hold up – we create content about Technology and Gadgets, not fashion or lifestyle! Although technology has definitely become a huge part of our lives, and with the term "tech lifestyle" popping up, there's no doubt that our backpacks need to accommodate our growing collection of gadgets. For this reason, we are looking for a backpack that can smartly and safely carry all our gadgets while managing other items in less space.
We millennials need a smart, stylish, and multi-functional backpack, and I've just found the perfect one for you guys. The Zingaro backpack – you might have noticed it in the title – is an Indian brand that boasts a 40L capacity with 35 different features. I actually tried it out recently on a quick trip, and I'm pretty impressed. So, I figured, why not share my thoughts with you all?
Zingaro Backpack Specs
Capacity:

35L, 40L

Weight:

1.5 Kg approx

Dimensions:

41.91 × 31.75 × 21.60 cm

Materials:

Polyester

Laptop Compartment Size:

Up to 17.3-inch laptop
Shoe Size: Upto UK 12

Waterproof:

Not, 100%

Design & Build
Firstly, what I really liked about this Zingaro backpack was its design. It has a square shape, which remains consistent even at full capacity. Personally, I feel that square-shaped backpacks give off a more professional and premium vibe. On the other hand, round-shaped backpacks can sometimes look odd when fully packed. I prefer the square shape as it looks good even when carried like a normal suitcase by hand.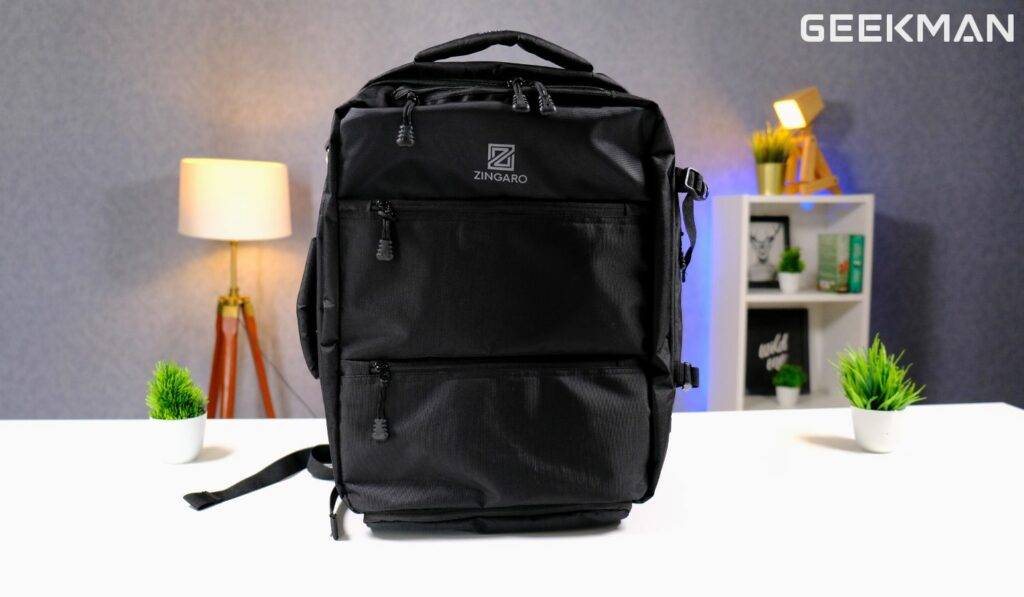 The build quality of the backpack is decent. You can tell from its weight that it has a good build quality compared to its asking price. Both the inner and outer materials are of good quality, so this bag will definitely prove to be durable. Even the zipper quality is good, as they have used YKK zippers. However, one minor complaint is that the stitching on the small zipper could have been better.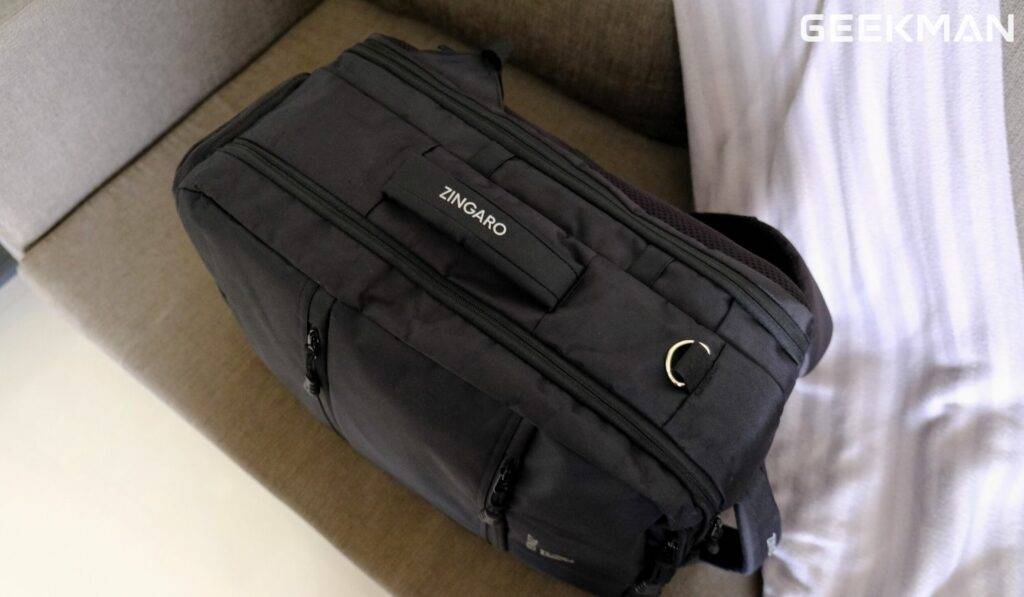 Components
"Yo, check it out! Zingaro Backpack has not one but two dope additions to mention. First up, peep the separate shoe pocket on the bottom. It's expandable, so it doesn't cramp up the main compartment. I really liked this well-designed feature as it seamlessly blends with the bag's overall design, whether closed or open. When closed, you can't even tell that there's a pocket for shoes. The pocket is so roomy that even my chunky sneakers can fit in it. This is a straight-up clutch when you're traveling. It's not every day you find a backpack with a shoe pocket, so it's mad valuable."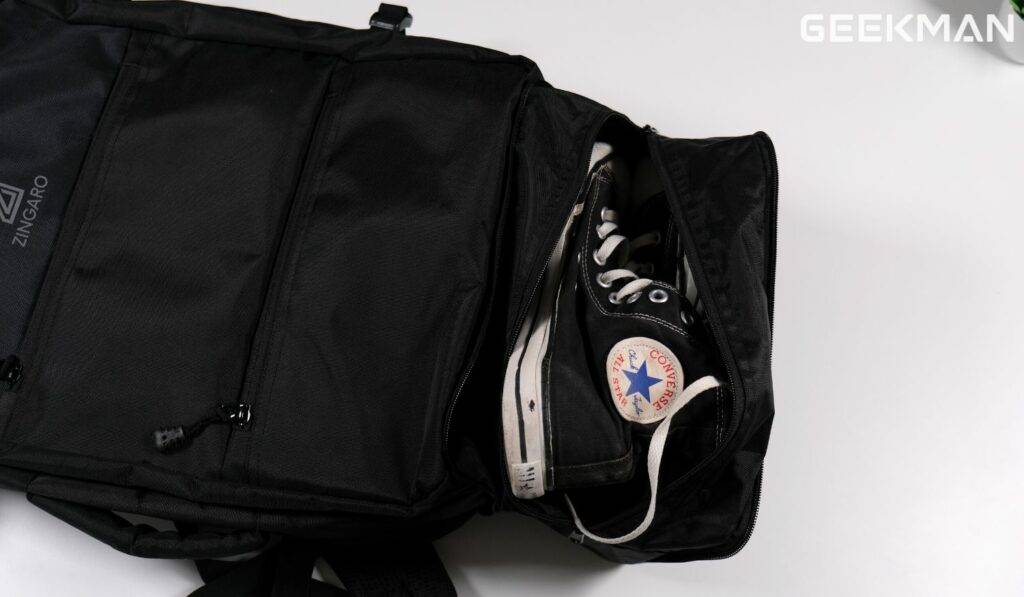 The second feature is that it comes with a separate laundry bag, which is quite spacious in size. You don't need to buy it separately as it comes included with the backpack. The laundry bag even has a zip for secure closure and is made with sturdy material, so you can use it separately if you wish. Plus, it's waterproof so that you can keep it inside your backpack without worry.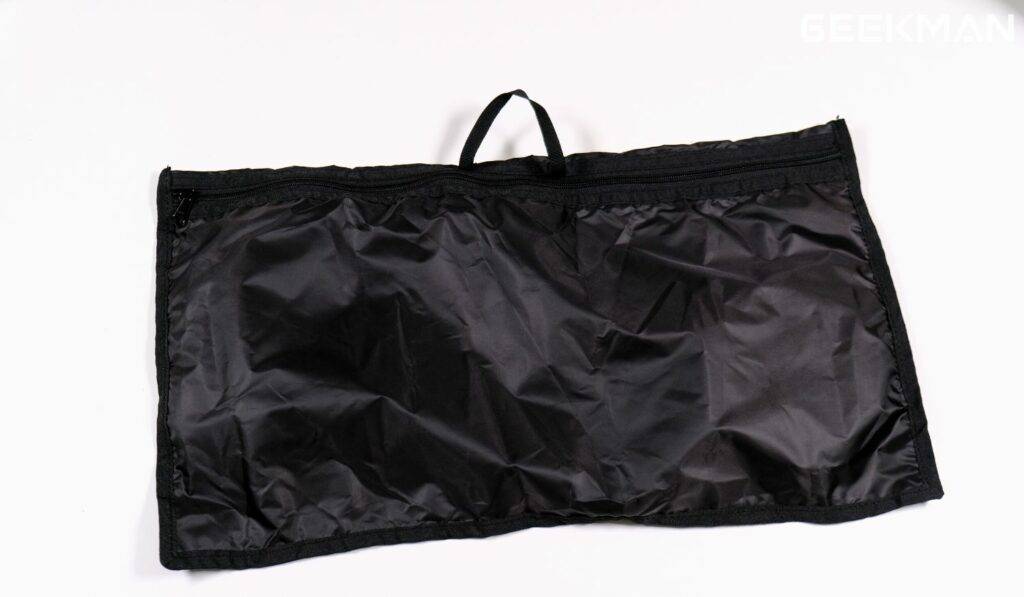 However, please note that the backpack is not completely waterproof, which is impossible in this price range. But they have provided a rain cover along with it, so you don't have to purchase it separately. After using it, you can store the rain cover in the waterproof pocket at the top, which is quite spacious. That pocket even leaves room for other items you want to keep safe and dry.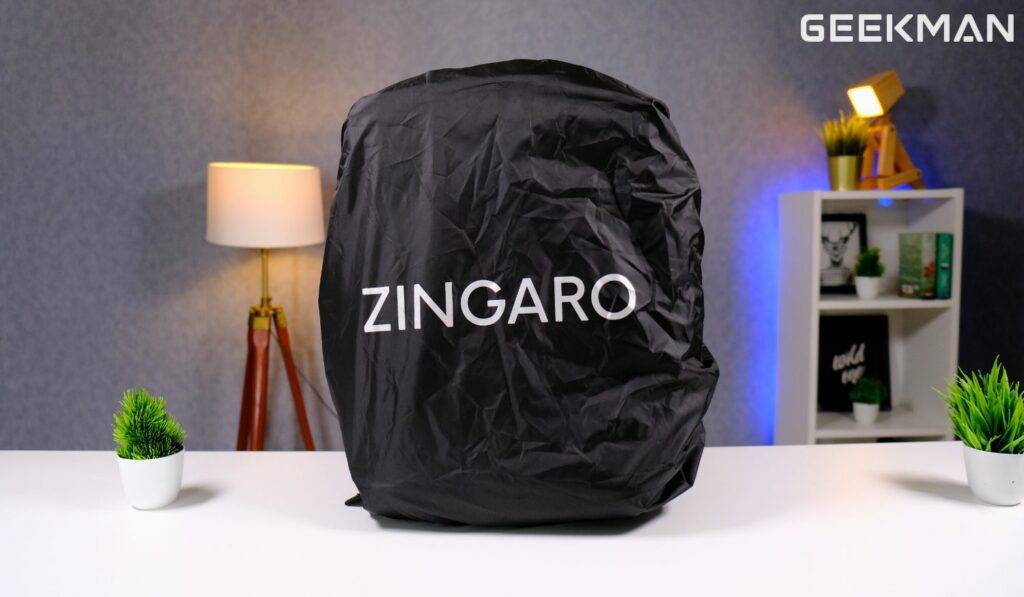 Apart from the front compartments mentioned earlier, the backpack has two more full-width outside compartments. The second compartment is designed for keeping visiting cards, pen drives, and other small items. It has three separate slip pockets for better organization. Additionally, there is a key hook provided.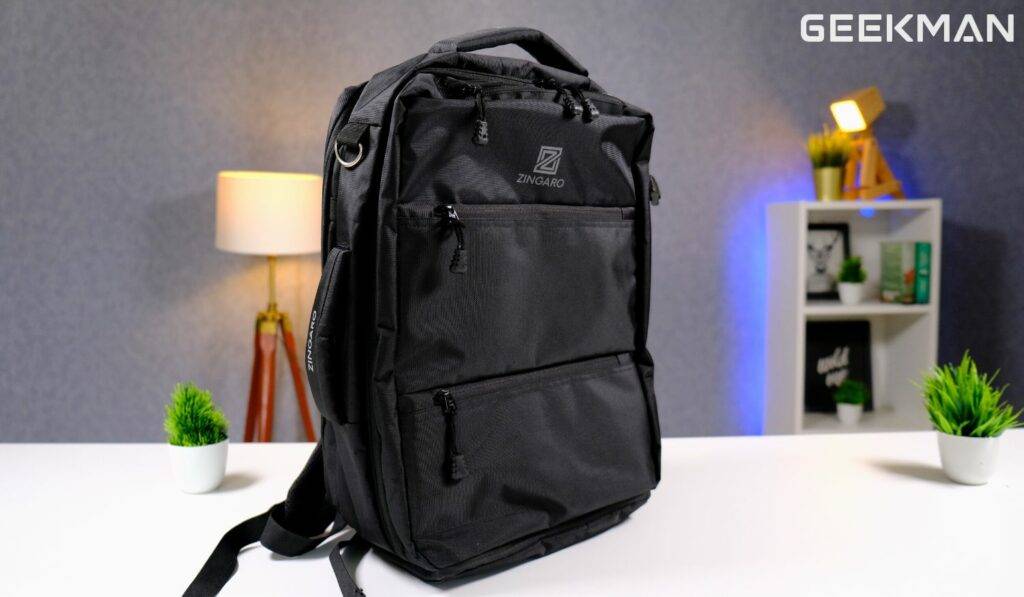 On the left side is a hidden bottle holder, which I haven't seen in any other backpack before. I genuinely liked this design idea because most backpacks have small or shallow bottle holders, compromising the overall design. With this design, the problem is easily solved. The bottle holder is quite large and can easily accommodate bottles up to 2 liters. The pocket is deep, making it also convenient to carry glass bottles. When you don't need to use it, you can simply hide it, ensuring that the bag's look is not compromised.
Back Panel
On the backside, there are a total of four pockets. In the middle is a secret pocket where you can keep important items like money, cards, and passports. On the left strap belt is another zip pocket where you can keep cash, cards, and similar items. Moreover, there are open slip pockets on both shoulder strap belts where you can keep items like earphones or a lighter. A separate strap belt is also provided for holding sunglasses.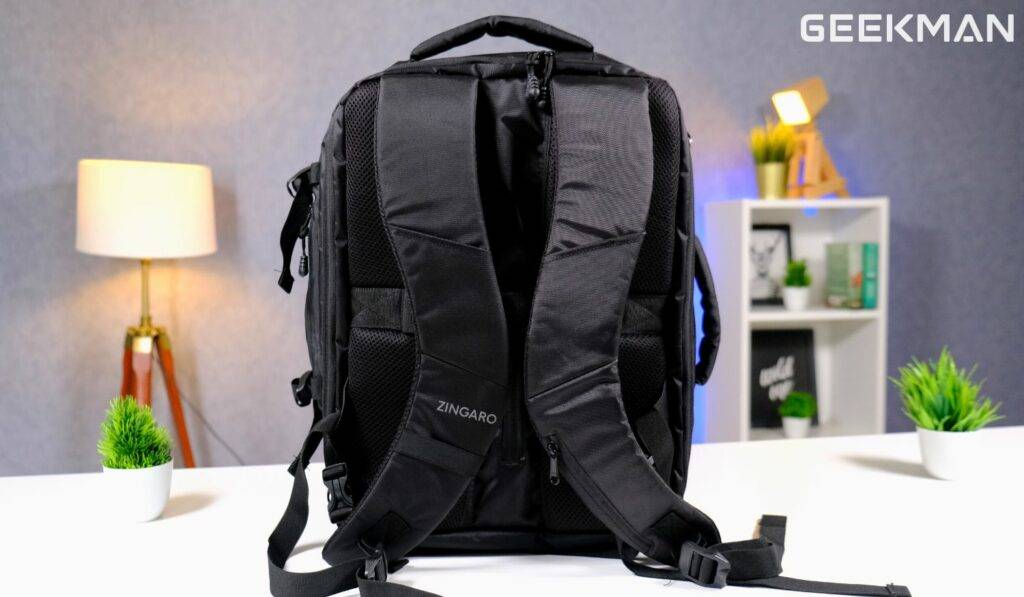 Additionally, you may have noticed that the backside of the bag is well-padded and made of soft-meshed foam so that you won't have any issues with it during the Indian summer. The strap belts are made of the same material, not too soft or too hard, and their size and shape provide comfort. I used this bag continuously for 1-2 hours on my last trip, and it was almost at full capacity. I didn't notice any major problems with comfort.
Furthermore, the bag also features a detachable waist belt, although it may not be necessary for a 40L bag. However, some people may find it useful. Lastly, there is an option for a luggage pass-through on the backside of the bag.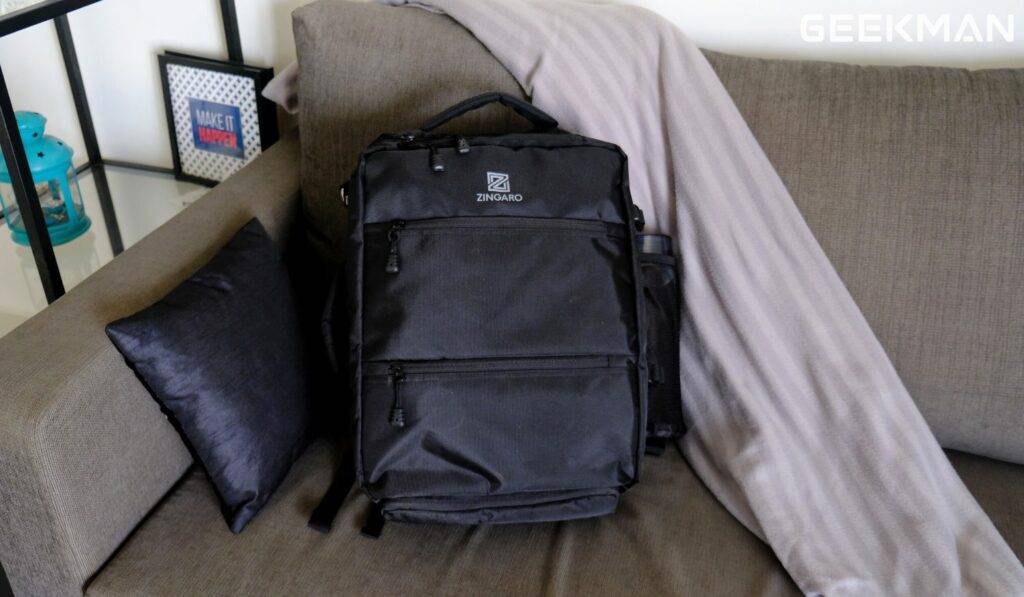 Inside Components
Now let's talk about the main compartments. There are a total of two main compartments, and the great thing is that both compartments can be fully opened in a clamshell style. This provides two access points, making packing and managing your belongings easy.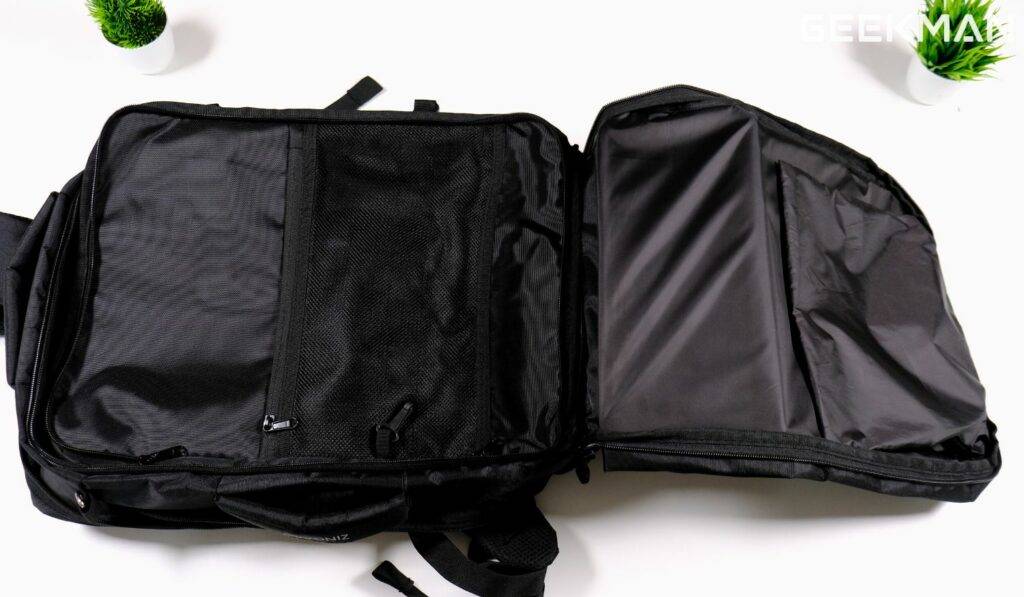 The last compartment is designed for laptops, tablets, gadgets, and other office or business-related items. The laptop and tablet section, both front and rear sides, are well-padded, so you don't have to worry even if the bag accidentally falls from a height of 7-8 feet. The space inside is also quite generous. My big 18-inch gaming laptop easily fits into it. The tablet pocket is also spacious enough to accommodate files or large-sized diaries.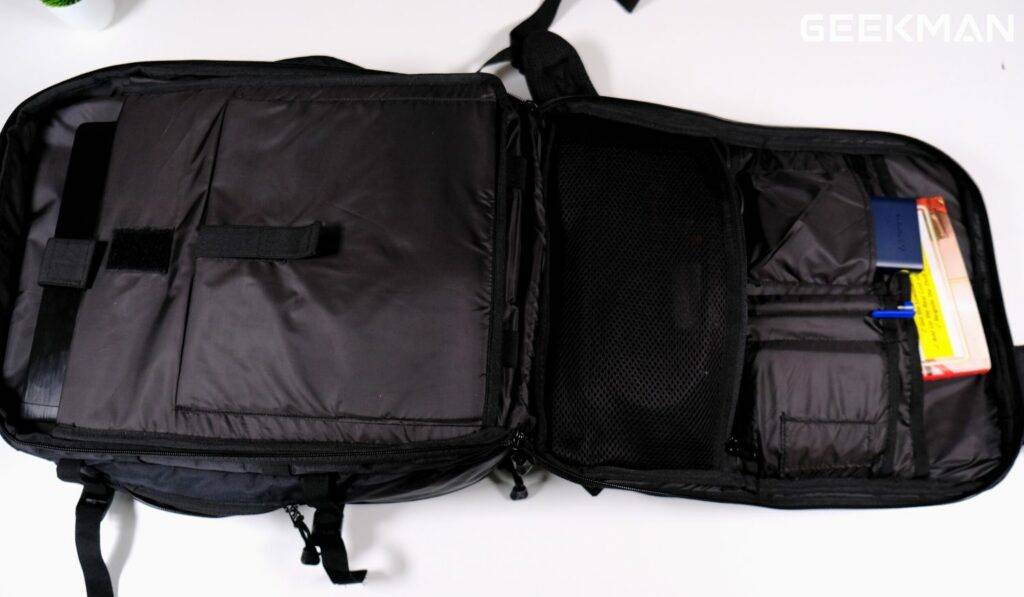 A separate compartment on the other side is specifically designed for files. There are separate pockets to keep your power bank, laptop charger, phone charger, SSD, headphones, and other gadgets. Everything can be easily managed in these spacious pockets. Even after that, there is some space left to keep 1-2 extra files.
Another feature that I liked about this bag is that very few bags have a hard plastic separator between the two main compartments. This makes accessing items inside the bag much easier and also helps maintain the bag's overall look.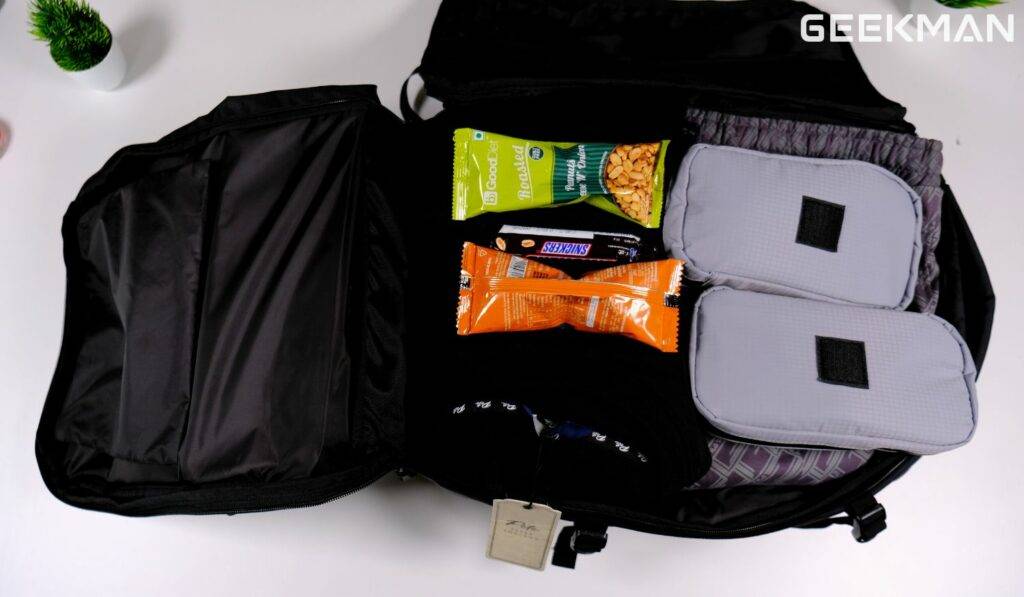 The second main compartment is dedicated to the clothing section, and it is divided into three parts. Inside, you will find a separate section similar to what you would find in traditional suitcases. On one side, you can place your clothes, and there is a mesh panel pocket where you can keep small clothing items like undergarments. On the outside segment, you can store your grooming products. This way, even if there is a leak or spillage, it won't affect your clothing or other items.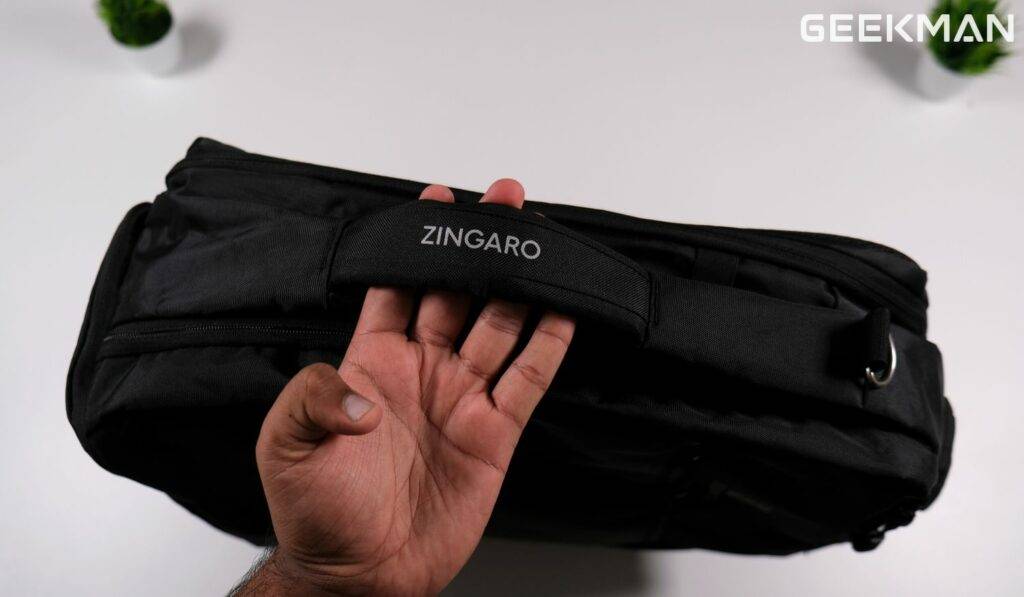 Final Thoughts
This backpack is a casual backpacker's dream come true! With its smart compartment design, you'll never feel cramped or disorganized on your trips again. It easily fits 2-3 days' worth of clothes, daily grooming items, some snacks, a book, business-related files, a laptop, a tablet, and other electronic gadgets, including a small camera. Additionally, footwear can also be accommodated in this backpack.
Additionally, footwear can also be accommodated in this backpack. So, whether it's a 2-3 day travel trip, a business trip, or a regular vacation, you won't feel any shortage of space in this backpack, and utilizing the available space and managing your luggage becomes extremely convenient.
This Zingaro backpack will definitely be included in my must-buy backpack list from Geekman. Considering the overall package, its pricing is also reasonable. It's not overly expensive, and spending Rs 2500 on it is definitely worth it. It was previously available on Amazon, but now you can purchase it from their official store. I bought it from there as well.

Also Read: