The Lenovo MP1060 is recently launched by Lenovo in India with price tag Rs.1299. Here you find Full Review of Lenovo MP1060 with every minor detail. Read this article and know it worthy or not. I also reviewed MI power bank 2, Ambrane P-1310, and Intex IT-PB11K power banks, in the past. If you have any questions, please comment on Post, and you also ask questions on Youtube.
Lenovo MP1060 Unboxing
We get a user manual and Micro USB cable with power bank in the box. I suggest you read the user manual before using power bank.
Lenovo MP1060 Specification
10000 mAH capacity
Two output ports, 5V, 2.1A
Input, 5V, 2.oA
Weight: 181g
Dimensions: 65W X 15H X 137L mm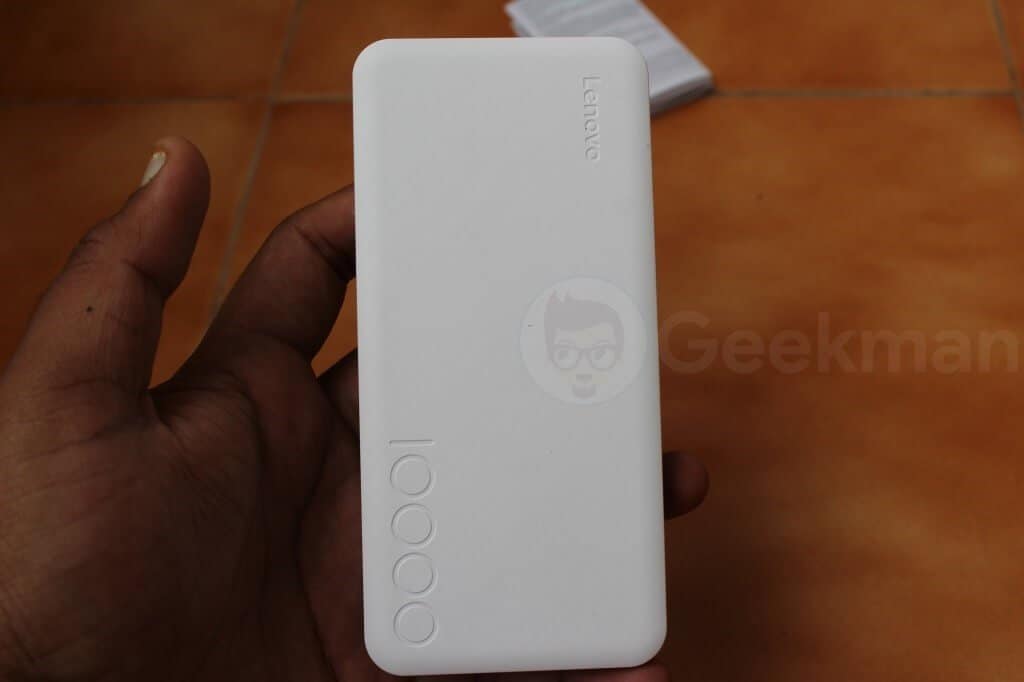 Design & Build
At first look, it looks good with white and grey colour. It has a refined nano-grade metal-carved texture on the front side, that gives a premium looks to this power bank. Build quality of this power bank also good. One thing I don't like about this power bank is a colour variant because every person not chooses the white colour. Lenovo needs to give some other colour variants. In normal view, it looks good with its rounded edges and white & grey body.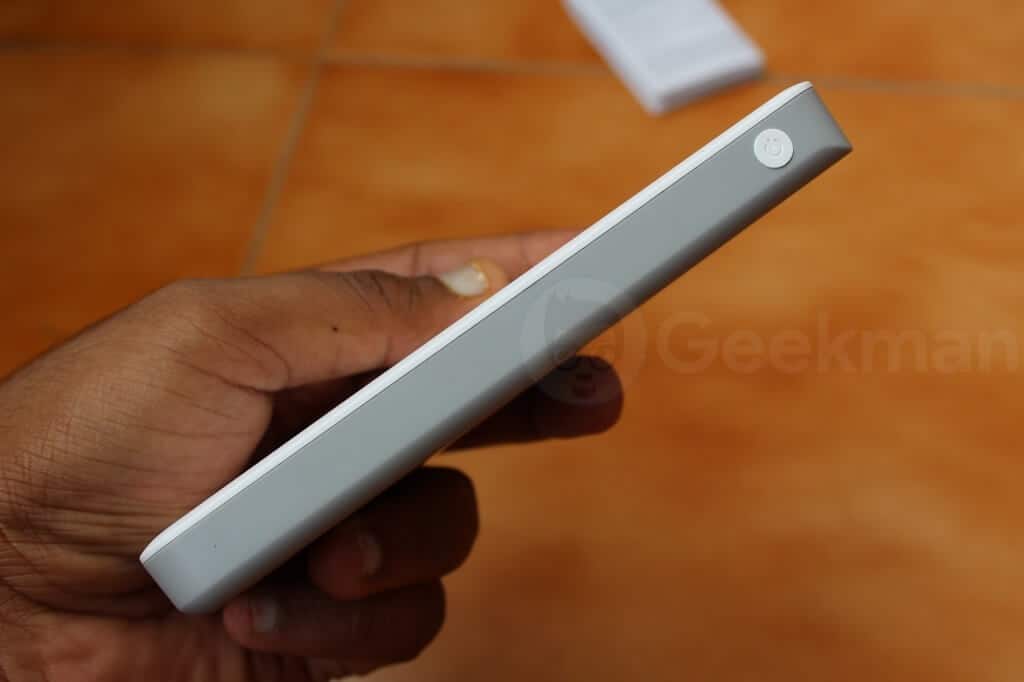 On the front side, it has a Lenovo logo, capacity branding, and 4 Blue LED indicators lights. The LED indicator lights are not transparent, so you can't easily check remaining power in sunlight. At top side, Lenovo MP1060 has a Power On/Off button. You can check power bank's remaining power with this button.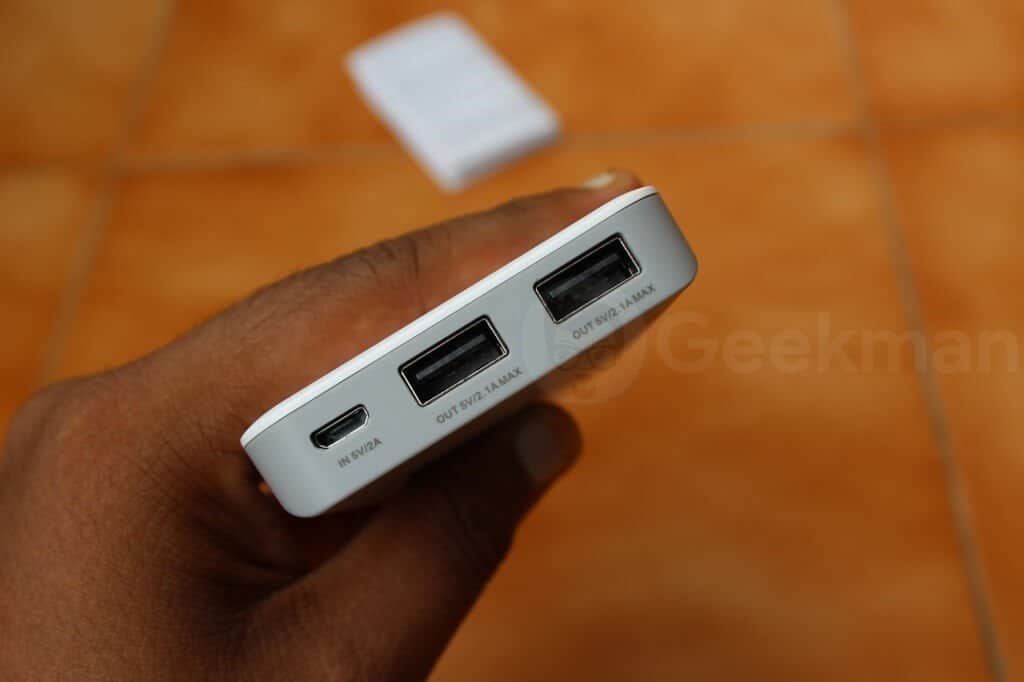 At the bottom side, you find info about input/output and RS rating. It has a two USB output port with 5V/2.1A output with Micro USB charging port on the main side. The dimension of the Lenovo MP1060 power bank is just 2.5 inches wide, 5.37 inches long, and 0.58 inches depth. You can easily carry this Intex power bank in your pocket because of the weight of this power bank only 180 g. Currently, one of the lightest power bank in this price range.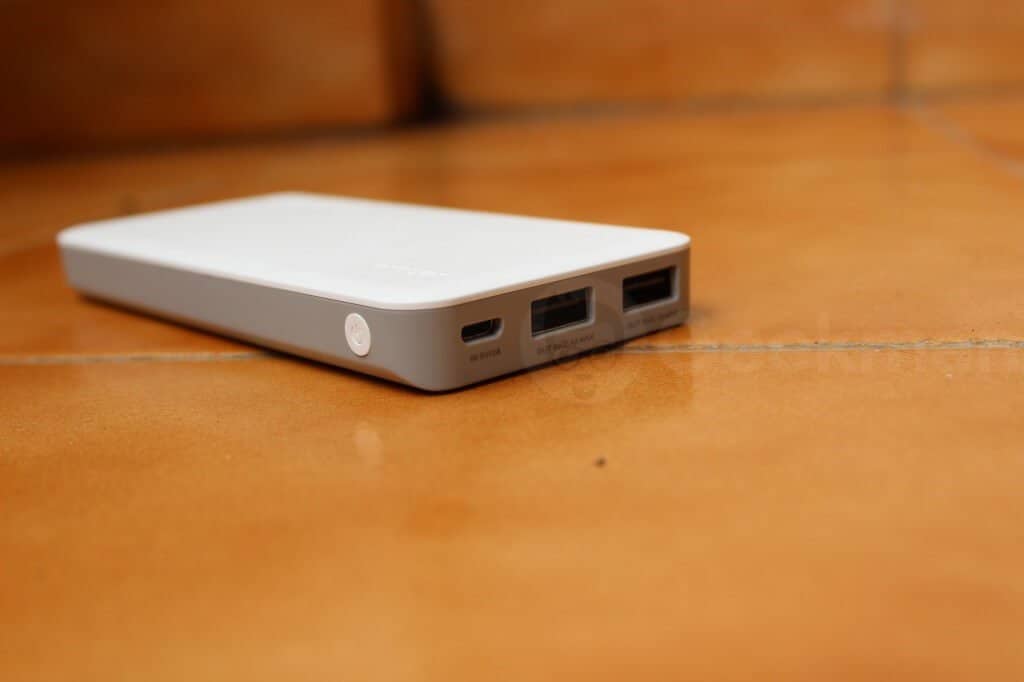 Performance
The Power backup of Lenovo MP1060 is really good. The capacity of the power bank is 10000 mAH but as with all power banks it would give you the full power, you only get 80% of the total power. This Lenovo power bank gives 7000 mAh capacity out of full capacity that's same as other power banks with the same capacity. During the charging test, It charges my Oneplus 3t(3400 mAH) for two times. It can charge your iPhone 6.
The Lenovo MP1060 features two USB ports with a 5V/2.1A output. During the charging test, It charges my Oneplus 3t(3400 mAH) for two times. It can charge your iPhone 6 for 3.5 times. It charges your smartphone quicker than normal power bank. It takes 1.10 hours for full charge your 3000 mAH battery powered a phone. If your phone does not support 2.1A input, then don't worry this power bank can automatically adjust output according to your device input. The Lenovo MP1060 support 2.0A input, so you need 4:80 hours for a full charge with a fast charging adapter, using normal adapter the charging time is a little bit longer.
Final Word
Please Watch Review video for my opinion and comparison.
Buy Now