Full review of Ambrane P-1310 13000 mAh Power bank
Hello, friends, the biggest problem with the android phone is battery life and that's why we need good power bank. So, that's we need value for money power bank with huge capacity like ' Ambrane P-1310 '. To review this Product I bought the product and tried for few day before coming up with this article. In this article, you will get every minor detail about Ambrane P-1310.

out of stock
as of 01/06/2020 2:10 am
Design & Build
On the design front, it not looks very attractive but builds quality is quite good compared to price. You have four color options with power bank Black-white, White-black, White-green, and Black-golden. This power bank has a nice Ambrane logo and Power on/off button and 4 Blue LED light Indicators on the front side. You can check the power level by tapping the power button once, this will flash the LEDs for nearly 3 seconds.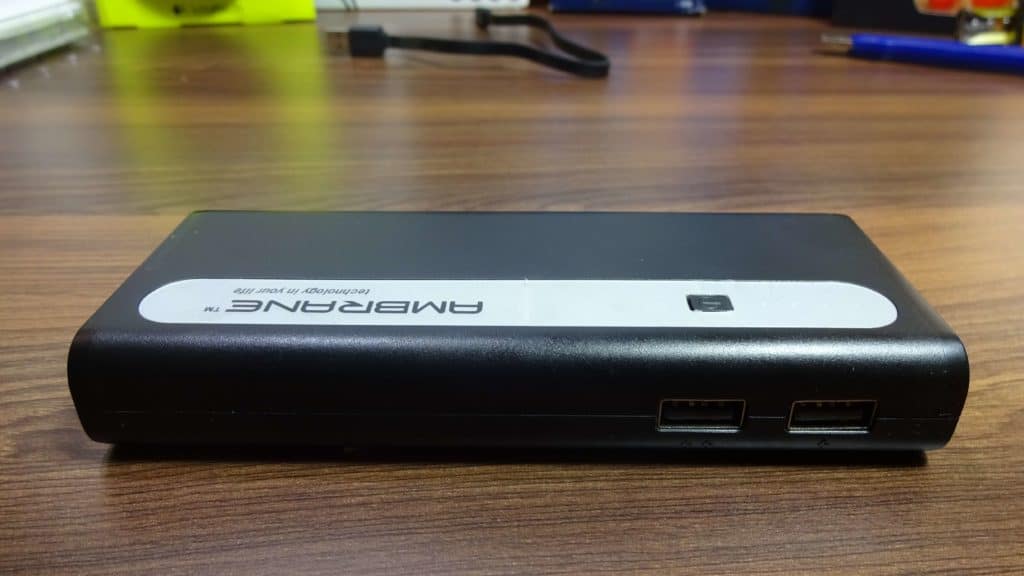 On the right side, it has a two USB output ports with 1A and 2A label. It also has a LED torch and Mini USB charging port on top. The LED torch is not very bright but it helps in an emergency.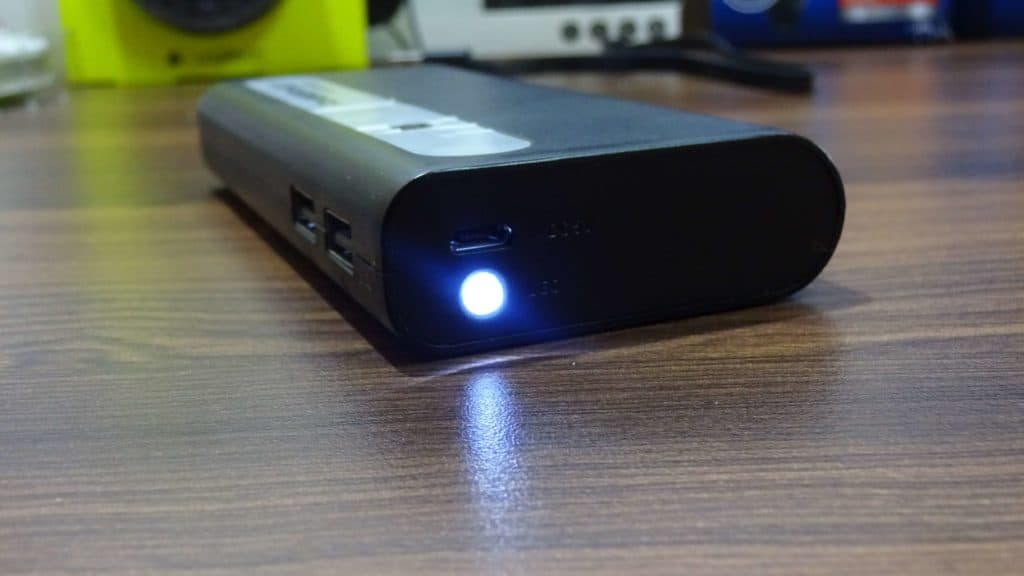 You can easily carry this power bank in your pocket and backpack since it is just 2.4 inches wide, 5.4 inches long,  and 0.87 inches depth. It weighs 261 grams, that's really good compared to capacity (13000mAH). Beware, the body of this power bank is easily scratchable.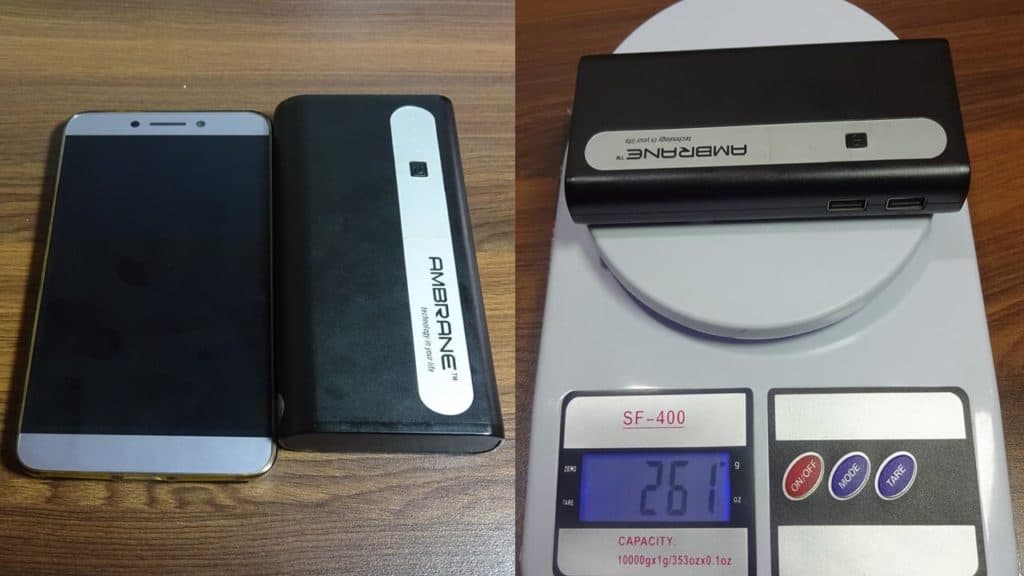 Performance
When coming to performance the Ambrane P-1310 is really deserving standing ovation. The capacity of the power bank is 13000 mAH but as with all power banks it would give you the full power, you only get 80% of the total power. This Ambrane power bank gives 10000 mAh capacity out of full capacity that's really good compared to others in this price range. You can easily charge your 2500 mAH battery powered a phone for 4 times. There are 2 discharging ports where the first one gives 1V output voltage and another one gives 2.1V output. The 2.1V port full charge your 3000 mAH battery within 1.5o hours and 1V port charge within 2,30 hours.
These power banks don't get heated a bit even after hours of usage, compared to most other power banks. As per safety, I recommend you to don't use this power bank in direct sunlight or in your backpack.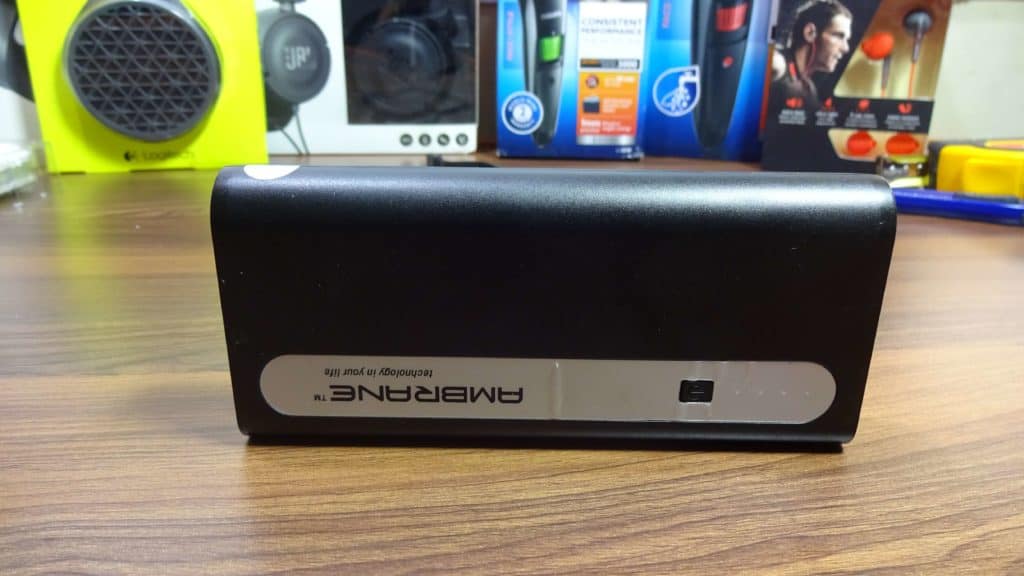 Conclusion
Overall, Ambrane P-1310 is highly recommended for the good performance and affordable price. Frankly speaking, I personally use this power bank since from 3 months and I am very happy with Ambrane P-1310. I highly recommend this power bank for who looking best power bank under 1000 Rs.  There are lots of other power banks available in a market when you read this post. But don't worry, we publish our list of latest best power bank in 1000, 1500, and 2000 every month in our buying guide section and youtube channel. So, please check before buying.
Buy Ambrane P-1310 at lowest Price

Rs. 599
Rs. 2,499
in stock

out of stock
as of 01/06/2020 2:10 am
Ambrane P-1310 is one of the best power bank under 1000 Rs.