Cortana is a virtual assistant by Microsoft which assists Windows 10 computers. However, people consider do not consider Cortana as efficient as Google Assistant and Siri. Users do face problems with Cortana. Many times it pops up randomly, collecting any random voice command. If you, too, are facing a problem with Cortana and disabling it won't work, removing it is the only option left for you.
However, unlike the normal apps, you cannot uninstall Cortana from Settings, Control Panel, or the Microsoft Store. The only method to uninstall Cortana is via PowerShell. In this article, we will be discussing how you can remove Cortana in Windows 10. And here, we also explain to you how to reinstall Cortona in Windows 10.
How To Uninstall & Remove Cortana From Windows 10
1. If you want to uninstall Cortana from your Windows 10 PC, then you can follow the steps given below:
2. Open the start menu on your PC, and then search for Windows PowerShell.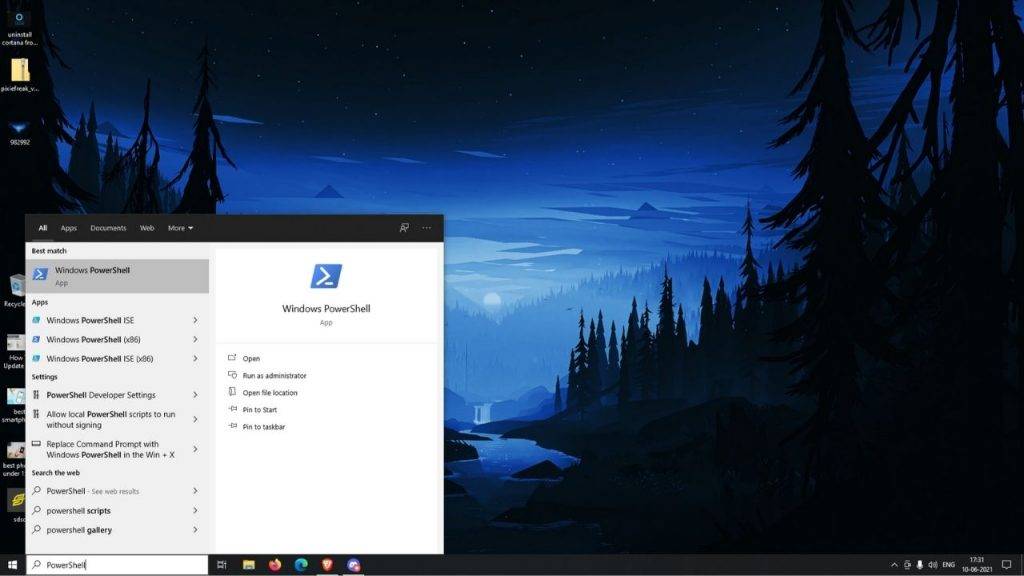 3. Now, you must run Windows PowerShell as administrator.
4. In the PowerShell Terminal, type in the command Get-AppxPackage -all users Microsoft.549981C3F5F10 | Remove-AppxPackage and execute the command.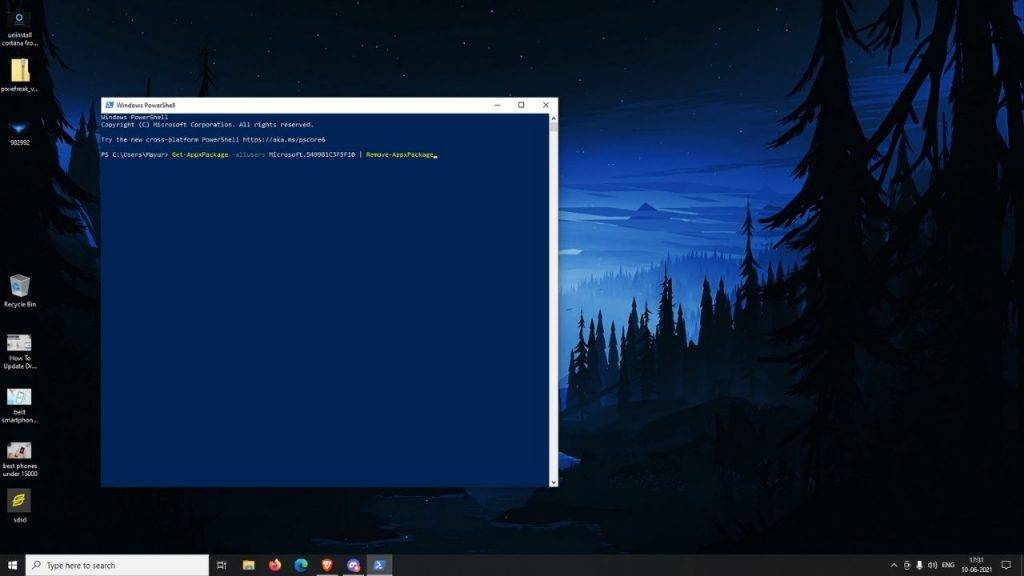 5. Once the process is completed, Cortana will be uninstalled from your computer, and you will not see it on your taskbar.

How to install or reinstall Cortana on Windows 10
1. After uninstalling Cortana from your PC, you can install it anytime. Reinstalling Cortana isn't too difficult. To do so, follow the steps given below:
2. Click on the Start icon or press the Windows button on your keyboard to open the start menu.
3. In the start menu, search for Microsoft Store.
4. Now, in the Microsoft Store, search for Cortana, and open the official Cortana app page from Microsoft.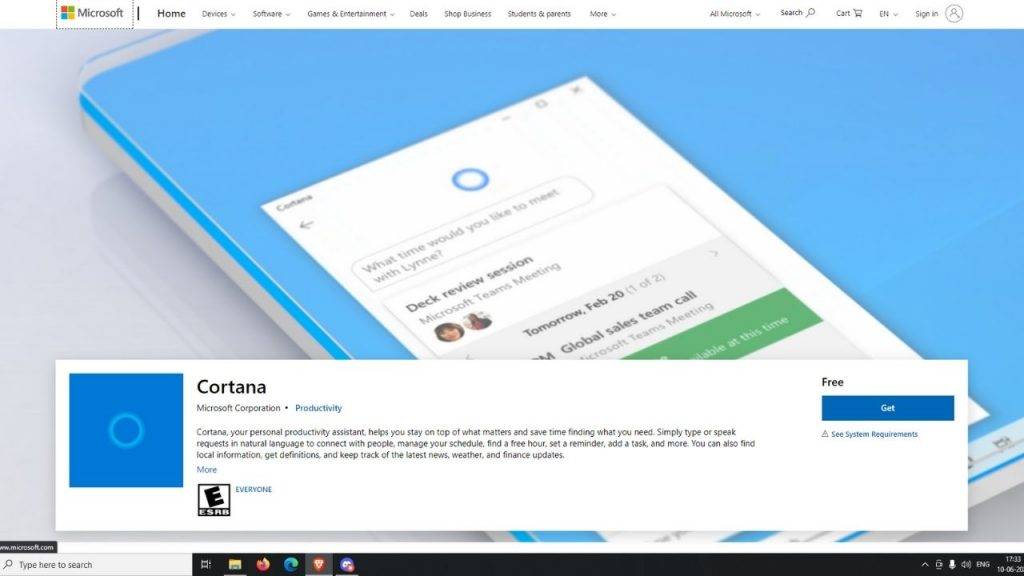 5. Besides the Cortana app, you will see a 'Get' button or the 'Install' button. Click on it to install Cortana on your PC.
6. Once done, open the Cortana app on your PC, and sign in with your Microsoft Account. If you want to access Cortana using the voice command, you can give it voice access and turn on the 'Hey Cortana' keyword.
You can remove Cortana from Windows 10 and reinstall it again. I hope you find the article helpful.
Also Read: