Foxsky recently launched its 10000 mAH power bank (Model – FSY10) in the Indian market for Rs.799. Unlike most of the power banks available in the market, the power bank also includes an apple lightning port. Is the power bank worth the price? So, without further ado, let's get to my Foxsky FSY 10 review:
FOXSKY Power Bank Specification
Before we go any further with the review, let's check out the specification:
Capacity: 10000 mAH
Battery Type: Lithium Polymer Battery
Output port 1: 5V/2.1A fast charging
Output port 2: 5V/1A
Input port: 4V/2A, micro USB & Apple lightning
Warranty: 1 Year
Weight: 202g
Design & Build
On the design front, this Foxsky power bank adorns a very simple and sober profile. It doesn't look very attractive and premium. But due to a pocket shape design, it seems quite different and unique. The curvy sides and corners offer good grip while holding this product in hand. Build quality of this power bank is also a prime factor. It's quite good compared to the price tag. The whole body is made of ABS+PCC material, which offers a high durability.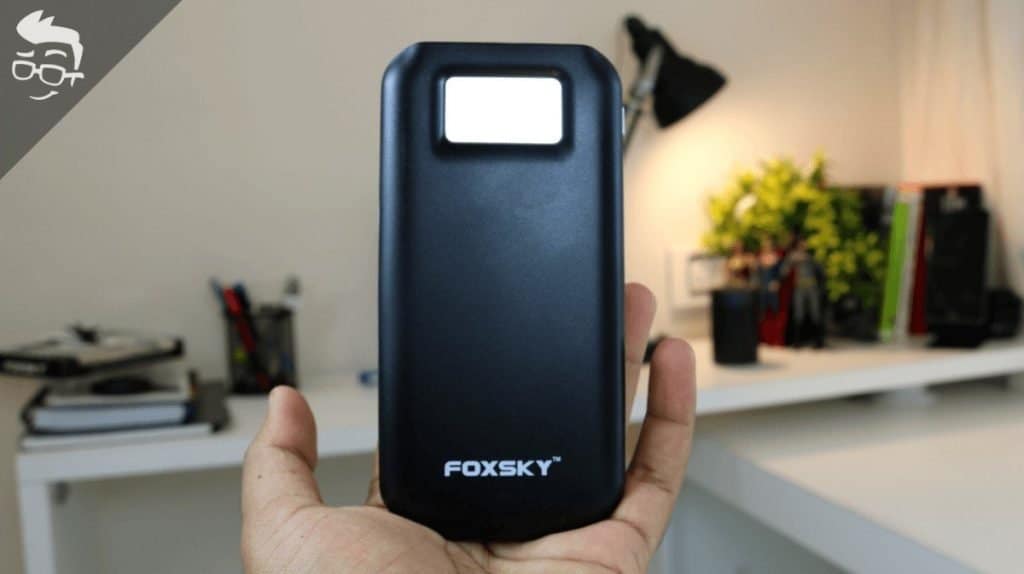 The best part is that it's very slim and compact like Mi power bank 2i, so you can easily carry it in your jeans pocket. It also very lightweight, because the weight is only 202g. And that's why this power bank is highly recommendable for the traveller.
On the front, it has a display, which displays the current battery percentage of the power bank while charging or discharging. It automatically lights up when a device is connected to the power bank or you can simply press the power button on the right side to view the current status.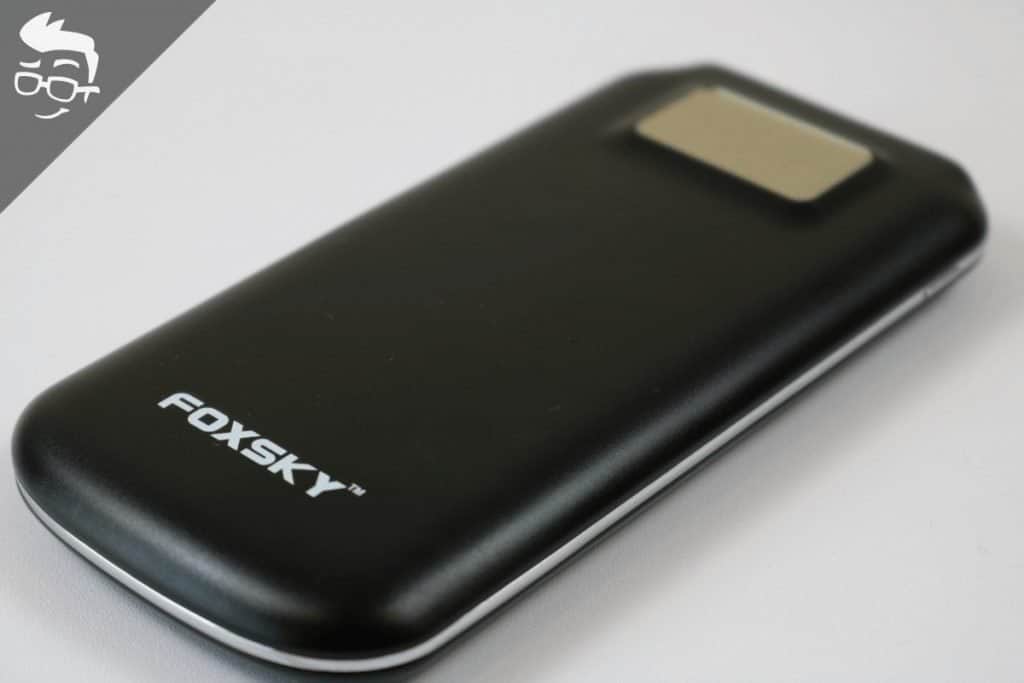 On the top side, this Foxsky power bank has two output ports, which are rated at 5V, 1A and 2.1A respectively. Yes, this power bank supports fast charging with 2.1A port. Along with a micro USB port, an apple lightning port is present as well so that you can either charge using your iPhone cable or a normal micro USB charger.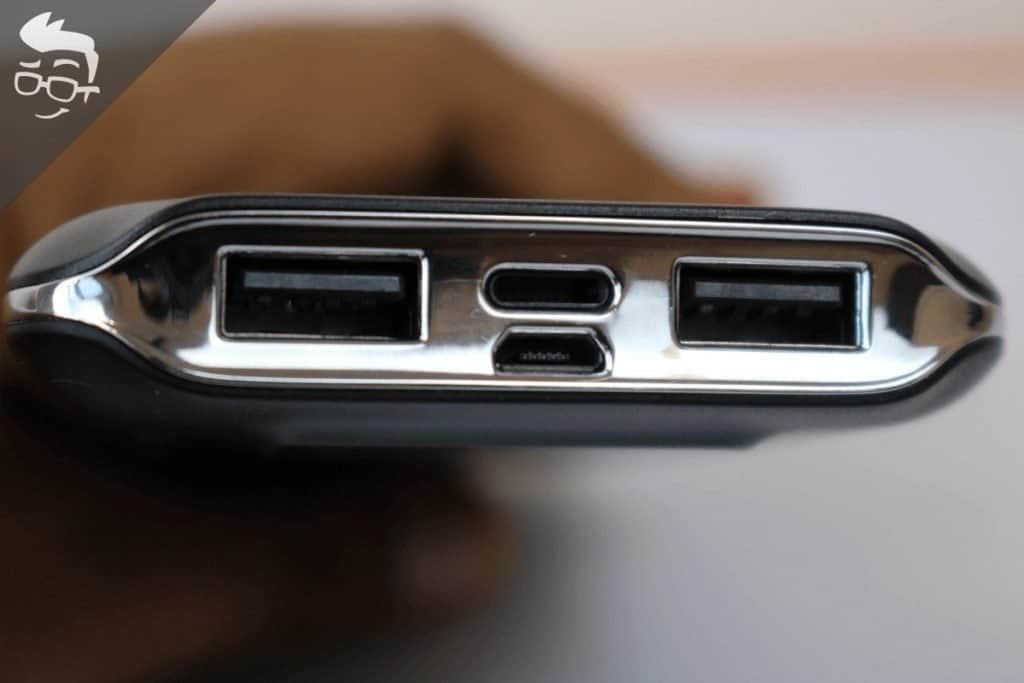 Performance
Coming to the capacity, the Foxsky FSY10 deliver approx 6000 to 6200 mAH capacity out of the full capacity of 10000mAH. That's the average capacity we can expect from 10000 mAH power bank in this price range. The Mi power bank 2i and Philips DLP6006 also provide the same capacity.
If you are confused about compatibility issues with iPhones and other smartphones, don't worry. This Foxsky power bank works as advertised with almost all the products in the market.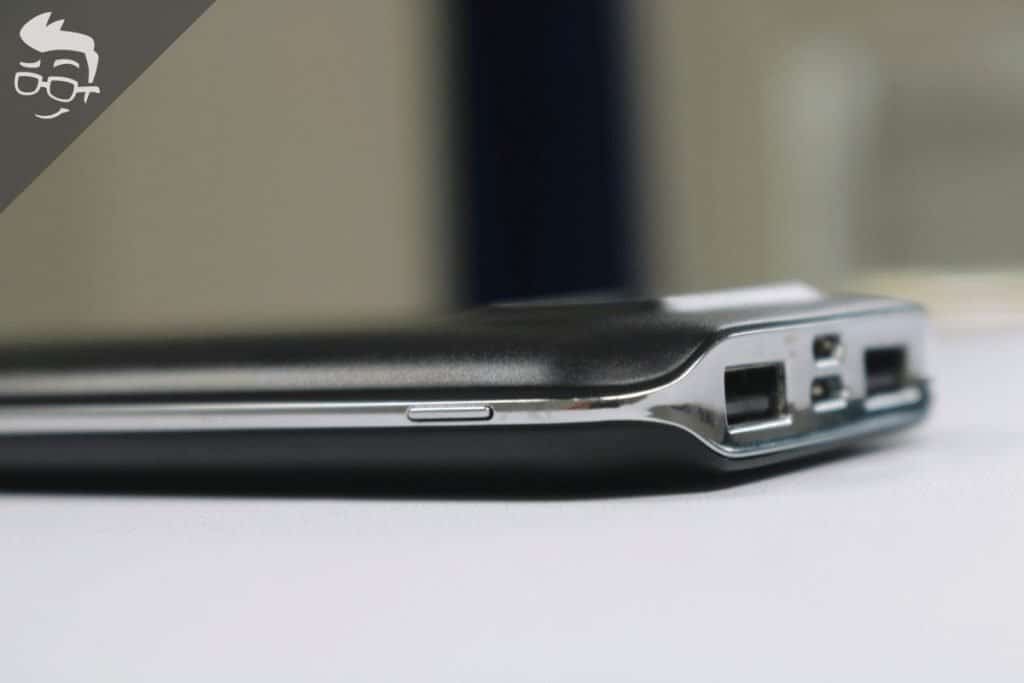 Now let's discuss the charging time. The power bank takes approx 5-6 hours to get the battery at full 100% from a fully drained state. Please note, the actual charging time depends on your charging adapter.
The 5V/2.1 port takes around 1 hour 25 min to fully charge your 3000mAH battery powered phone. If your phone supports fast charging, Otherwise it may take a little longer.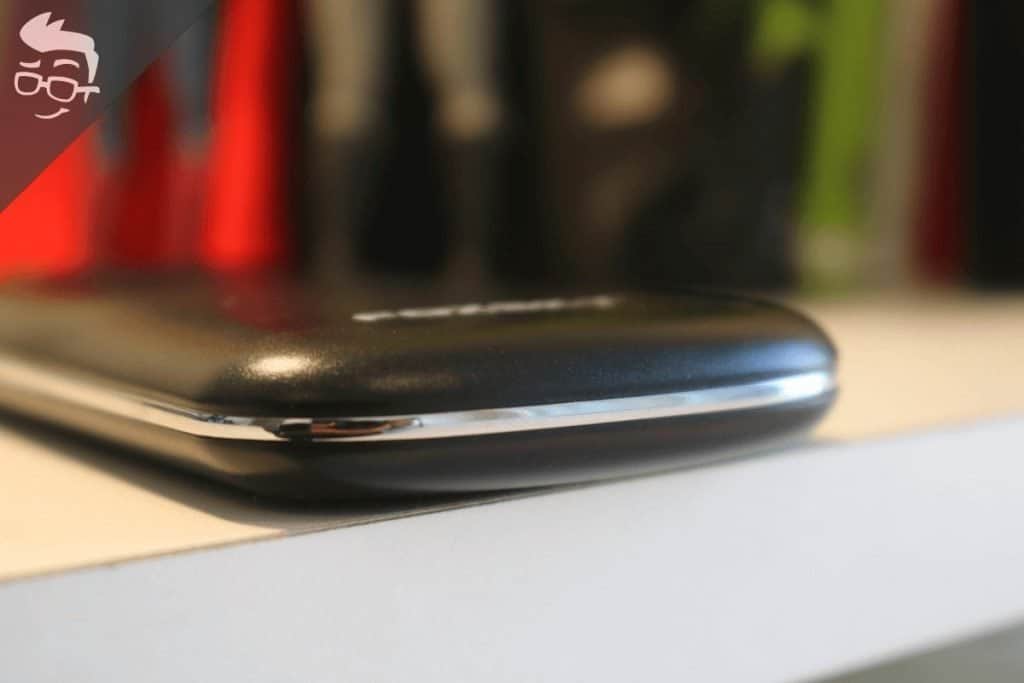 Final word
If you are in search of a budget power bank that offers you good capacity and fast charging, then Foxsky FSY 10 is worth to consider. Because It has a good build and slim & compact design, which ensure it an ideal choice for the young generation and also for a frequent traveller. More info please watch full review video on my Youtube channel Geekman.
Buy now: