If you're planning to build your gaming pc, it's tempting to channel all of your energy into finding the best processor, motherboard, SSD, RAM and, of course, the graphics card. But, you should focus on finding the best PC cabinet, so your PC components are kept cool – both in temperature and style. This is because the best PC cases will make your PC look better and last longer.
Recently, I was building a gaming PC for myself, so for that, I needed a PC cabinet. So I started looking for a good budget gaming PC cabinet in the market and that time I found this one: Antec NX200. In this article, I am gonna share my full review of Antec NX200 RGB Gaming Mid Tower Cabinet, which I consider as the best budget Gaming Cabinet.
Antec is a very well known brand for PC components like Desktop cabinets, RGB Fans, liquid cooler.
Antec NX200 Specification
Form Factor: ATX, Mini-ITX, Micro-ATX
Dimensions: 425(L) x 190(W) x 462(H)mm
Materials: SGCC + Plastic
Front Access: USB 3.0 x 1, USB 2.0 x 2 Power, RGB control, Audio/Mic
Expansion Slots: 7
2.5 SSD: 2
3.5/2.5 drive: 2
Front Fan: 120mm x 2
Top Fan: 120mm x 2
Rear Fan: 120mm x 1 (Included)
Front Radiator support: <240mm
Read Radiator support: <120mm
GPU length: <350mm
Warranty: 1 Year
Front side
My first impression about the Antec NX200 when I see the front side was that its quite premium and oddly clean for the price point that it's being offered for. The case looks very beautiful and classy with unique RGB strip light and Antec logo. You can also change the colour and pattern of this RBG strip. For that, you don't need separate RGB controller, it can easily change using dedicated RGB button on top I/0 controls.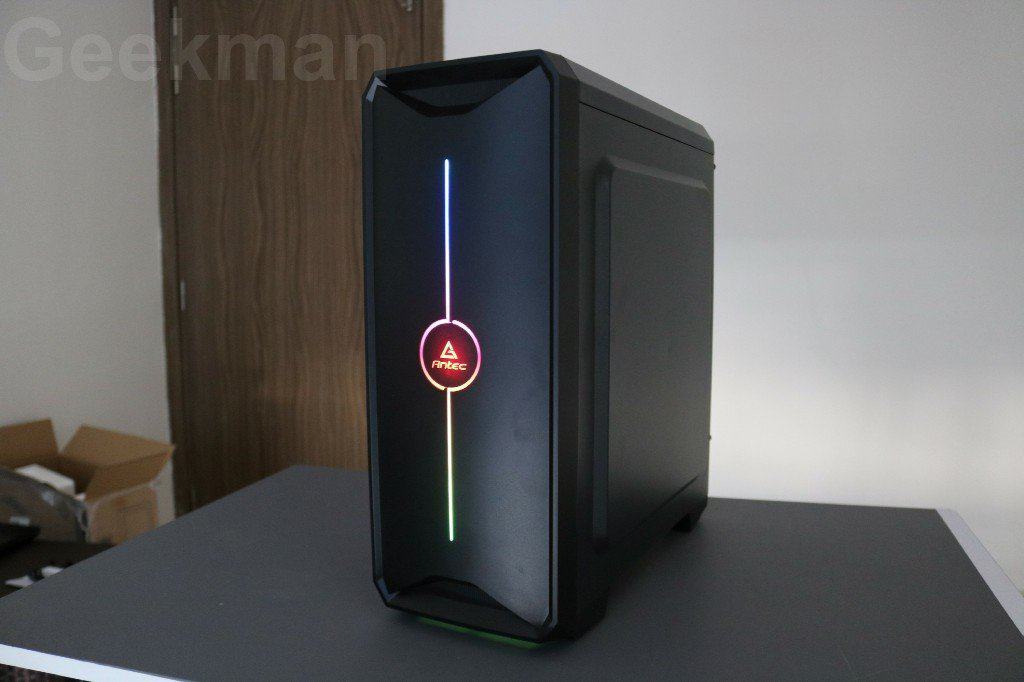 Top side
For connectivity, we have the normal power button, RGB control button, microphone & audio jack, USB 3.0 and a two USB 3.0 ports. We don't get a dedicated reset button on this gaming cabinet which is alright since this is not a premium case. Overall, the IO panel is extremely clean and well laid out.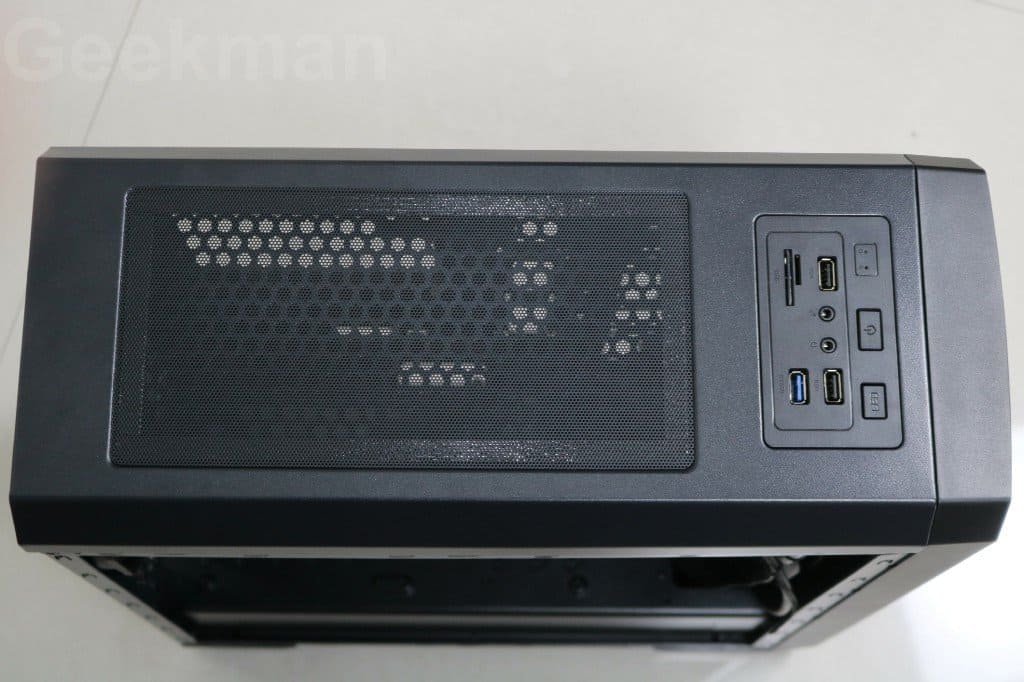 On the top, Antec NX200 also has a removable magnetic dust filter which you can use them for intake if required as well as below you can also install two 120mm fans. Yes, there is no radiator support on the top side.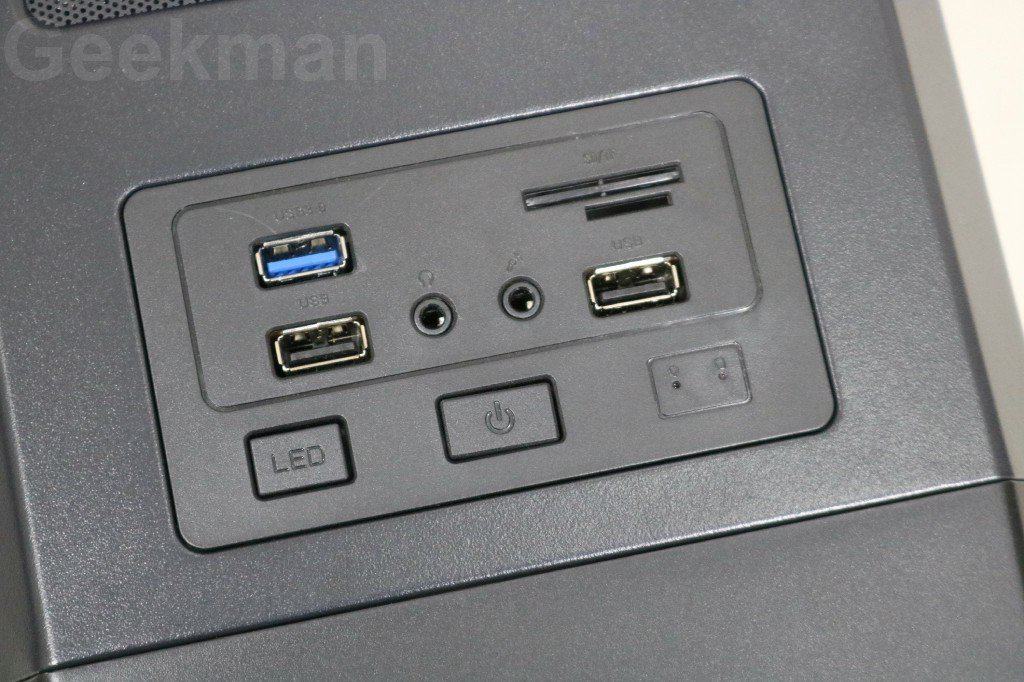 Rear side
At the back, the cabinet sports the standard seven expansion slots along with a 120mm exhaust fan. On the bottom, it has a 180mm PSU clearance which is more than enough for most of the PSU out there including the near 1000W or more monsters, so complains over here whatsoever.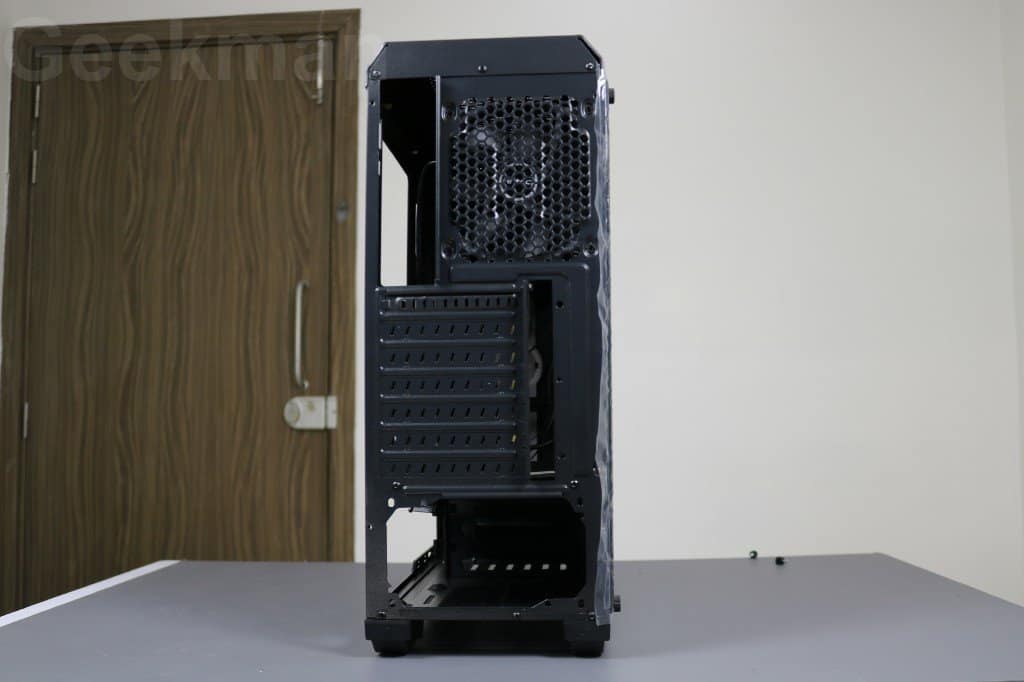 Bottom Side
On the bottom side, there is a space for PSU air exhaust, which is also covered with dust filter. Near the right, it has a small space for fresh air intake.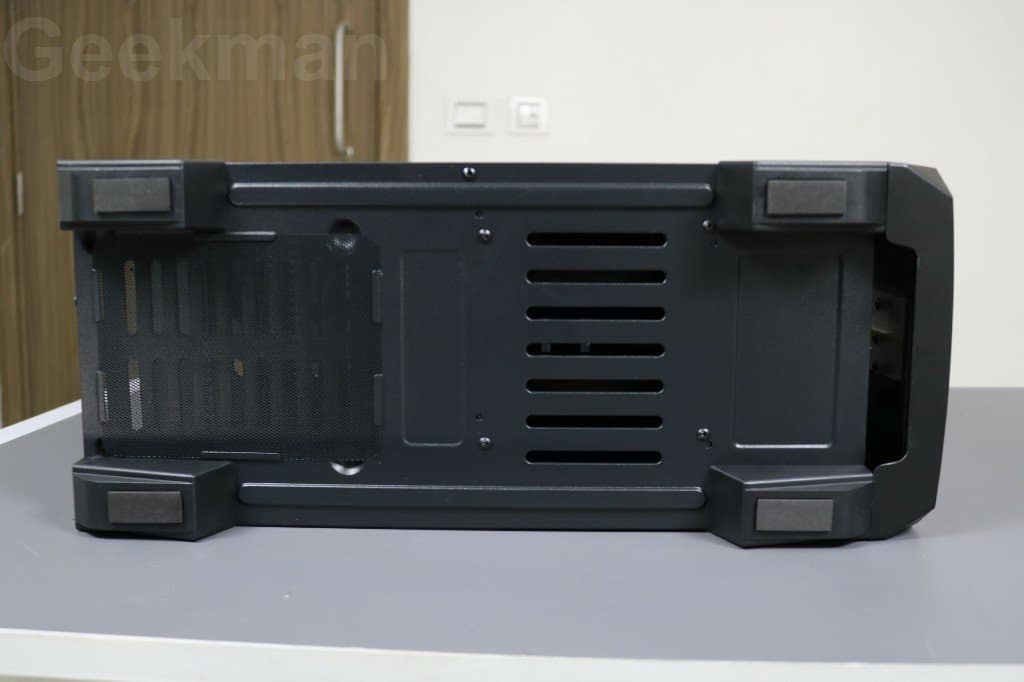 Right side
There is a 1-inch space on the back to stuff the cables away and easy to make a clean build in this cabinet. Semi-modular & Modular PSU would be the ideal for this cabinet, but there won't be any major issues with a non-modular one also. It has plenty of space for extra PSU cables.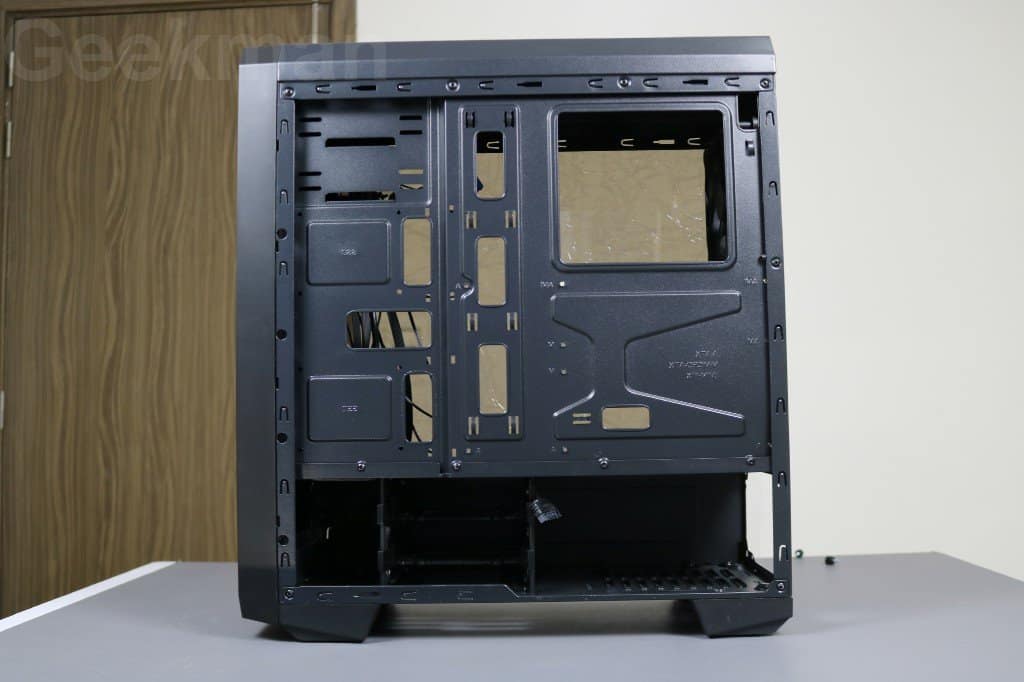 For SSD, we have two dedicated SSD mounts on the back. The Antec NX200 also houses the HDD cage underneath the PSU shroud which is accessible from this side of the case. The cage has two tool-less drive caddies which can be used to mount a 3.5″ drive or even a 2.5″ if required.
Left Side
The left side of this Pc case is transparent with acrylic sheet, of course, we can't expect tempered glass at this price point. Removing the side panels is not easy and the quality is also not good. It can easily breakdown from corners, so please be careful while removing the acrylic sheet.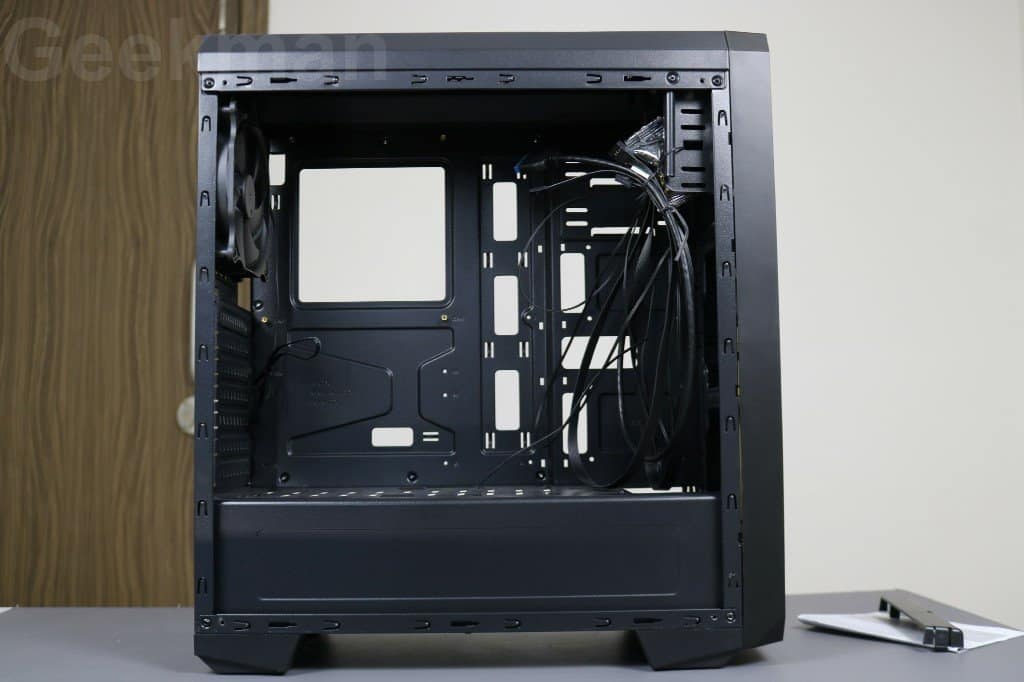 All the thing is exceptionally clean and well laid out considering its a budget case. The interiors are all black and its a dual chamber design so it has a PSU shroud that is running through the entire length of the chassis, which is the best part of this cabinet. It will definitely help you to maintain the temperature as well as offer better cable management.
The Antec NX200 supports any micro, mini, and ATX motherboards and graphics card lengths of up to 350mm, which covers even the longest cards in the market today.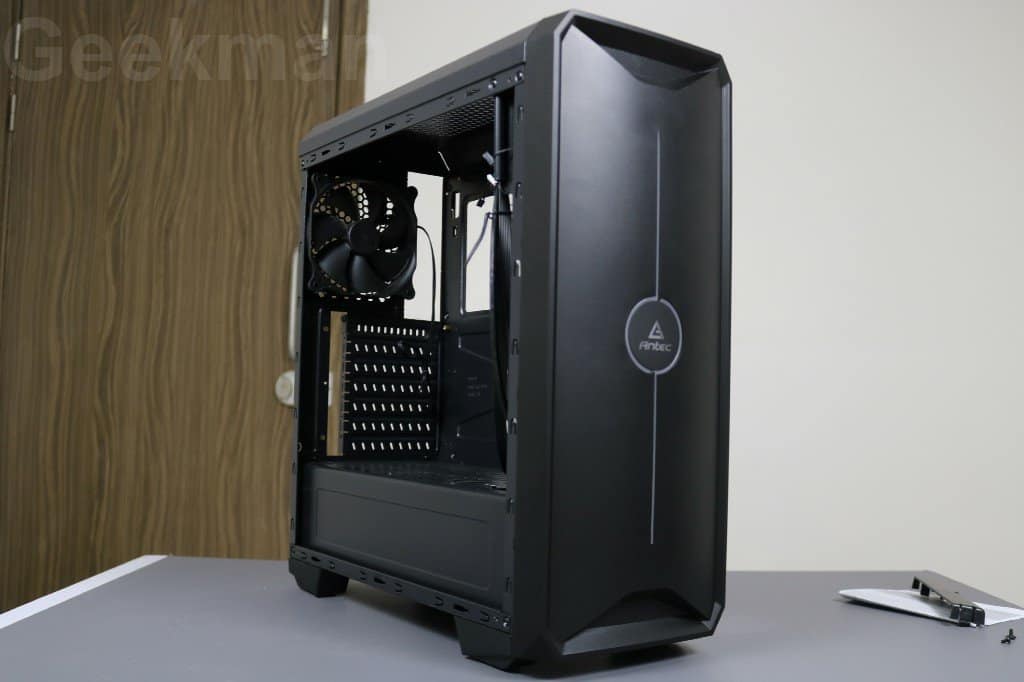 Attention to details is good and has the right amount of cutouts for cable routing. It has large and easy cutouts to route cables like GPU power connector, USB 3.0 & 2.0 headers, and front I/O headers. There are three large cutouts to easily route your 24 pins and other SATA cables.
But I found a small problem in this cabinet. It does not have a proper cutout for 8 pin power cable, which will degrade your cabinet look.
Performance & Thermals
The Antec NX200 supports up to five 120mm fans. But the only rear fan comes with this cabinet, the other fans you will have to buy separately. This cabinet also supports 240mm radiator on the front and a 120mm radiator on the backside.
For the exit of the hot air, you can place two fans at the top and you can also put two fans on the front for fresh air intake. But the problem is that there is no space on the front, from where fresh air will come in. There is only a small space on the bottom for air intake, which I think not sufficient for good airflow. Yes, you can solve this problem using extra fans and reverse airflow technique, but it requires extra effort and money.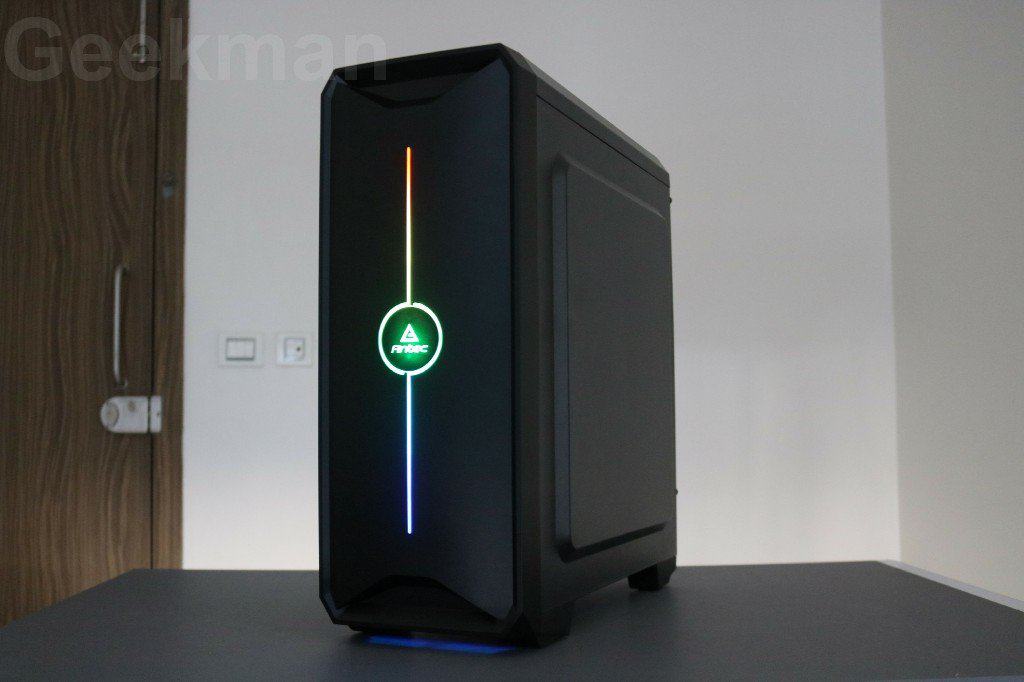 Final word
Overall, I am happy with the design and build quality of this Antec cabinet. It has been designed extremely well with a good amount of space. What we liked the most was the PSU shroud, RGB strip light and cutouts on the back panel for cable routing. But I am not impressed with the acrylic quality and air flow of this PC case.
For normal PC build, this cabinet is a really good choice, but for gaming PC build I don't recommend this cabinet. More information, For more information, please check the full review of this PC cabinet on my Youtube channel Geekman.
Antec NX200 Buy now: Amazon.in