If you are planning to build a gaming pc and are restricted to a budget of 50000 Rs, then this PC build guide will help you build the best gaming PC under 50000 Rs.
This Gaming PC can handle all the latest Games Like GTA 5, Watch Dog 2, PUBG, APAX, Fortnite, and DOTA 2 and more at 1080P with minimum 50-100 FPS.
Processor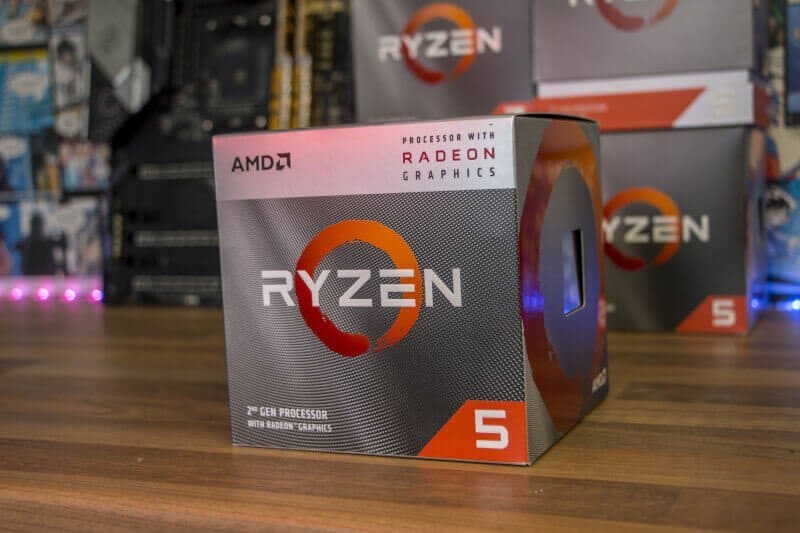 Price: 12000 to 14000 Rs
For this particular build, I'll be using the Ryzen 5 3400G to give us the necessary computing power. The Ryzen 5 3400G is an ideal mid-range gaming CPU that offers 4 cores and 8 threads support. It also comes with a base clock speed of 3.7 GHz that makes it a speedy processor. You also have the 4MB cache to supplement the speed.
BTW, it also comes with a good quality CPU cooler, so you don't have to shell out more money on it. Overall, it's a great option for gamers and creators alike.
Please note:
There's no specific reason behind choosing AMD's Ryzen 5 3400G over Intel's Core i5-9400F processor. It's just that the I want full AMD PC build, and it's also a really good option for people who are willing to overclock.
For gaming, you can also go with Intel Core i5-9400F processor, which is a little bit better than Ryzen 5 2400G. The processor comes with a max turbo frequency of 4.1 GHz. It also comes with 6 cores & 6 threads support and 9MB smart cache. But this processor doesn't come with an integrated GPU, so you will need to depend on external GPU.
AMD Ryzen 5 3400G vs Core i5-9400F
If you building the PC for only gaming and you already pick a good external graphics card, then Intel Core i5-9400F is perfect for you but if you want to do bit productive work too like Video Editing, AutoCAD, Photoshop etc. I would suggest you go with Ryzen processor.
Motherboard
Price: 3800 to 4200 Rs
Picking the right motherboard is a very important part of any gaming PC build. You need to make sure that the board is compatible and can handle the components that you're planning using. We could have gone for gaming motherboards, but it would have pushed the cost way above our budget. Hence, I settle for ASUS Prime A320M-K which has great value for money option.
The board has an AMD A4 socket and compatible with the Ryzen second and first gen processors. It comes with m2 SSD slot and two RAM slot which support up to 32GB RAM (max 3200 mAH). Overall, it has all the necessary features what we can expect in an entry-level gaming motherboard.
If you can spend a little more coins, then you can also go for GIGABYTE B450M or ASUS EX-A320M Gaming.
Graphics card
Price: 12000 to 17000 Rs
Coming on to the most important part of gaming PC Build is Graphics card, that's why you need a powerful GPU to enjoy the greatest gaming experience. In this price range, there is only one graphics card which provides the best value for money and that is the Radeon RX 570.
Yes, it a little bit costly compared to Nvidia 1050ti and GTX 1650, but for that extra coins, you will get much powerful performance. For our 1080p gaming PC, this card will easily provide 70 to 120 fps in almost all modern AAA title games so you can enjoy the optimum 144Hz experience with ultra graphics settings.
Here I select sapphire nitro+ Rx 570 8GB for this PC build, but I suggest you choose other cards like MSI RX 570 ARMOR 8G, Gigabyte Radeon RX570, and ASUS ROG Strix Radeon RX 570.
Other Options
RAM
Price: 3100 to 3500 Rs
Gaming PCs need a minimum of 8GB RAM, using less than 8GB memory is not at all a good idea for gaming, as it will result in micro stuttering. That's why I select Corsair Vengeance LPX 8GB DDR4 RAM with 3000 mAH frequency.
The memory stick is a great value for money option and because of 3000 mAH frequency, it can easily handle AAA title games. This RAM is designed for high-performance overclocking. It has an aluminium made heat spreader, which enables the faster dissipation of heat thereby enhancing the performance of the system. Overall, it is one of the best budget RAM that you can have in this gaming PC build under 50000 Rs.
You can also buy any DDR4 memory sticks from Kingston, ADATA of G.Skill depending on pricing and availability.
SSD
Price: 1500 to 1800 Rs
For faster boot time and faster game load time you definitely need SSD drive. Since you are spending around Rs. 50,000 I highly recommend you get a solid-state drive. Install your OS, frequently used games and App on SSD and rest everything on HDD.
Here I select Adata 120GB 2.5 SSD drive for this gaming build. There is no specific reason to choose this drive you can also buy WD green, Samsung Evo or any other brand.
HDD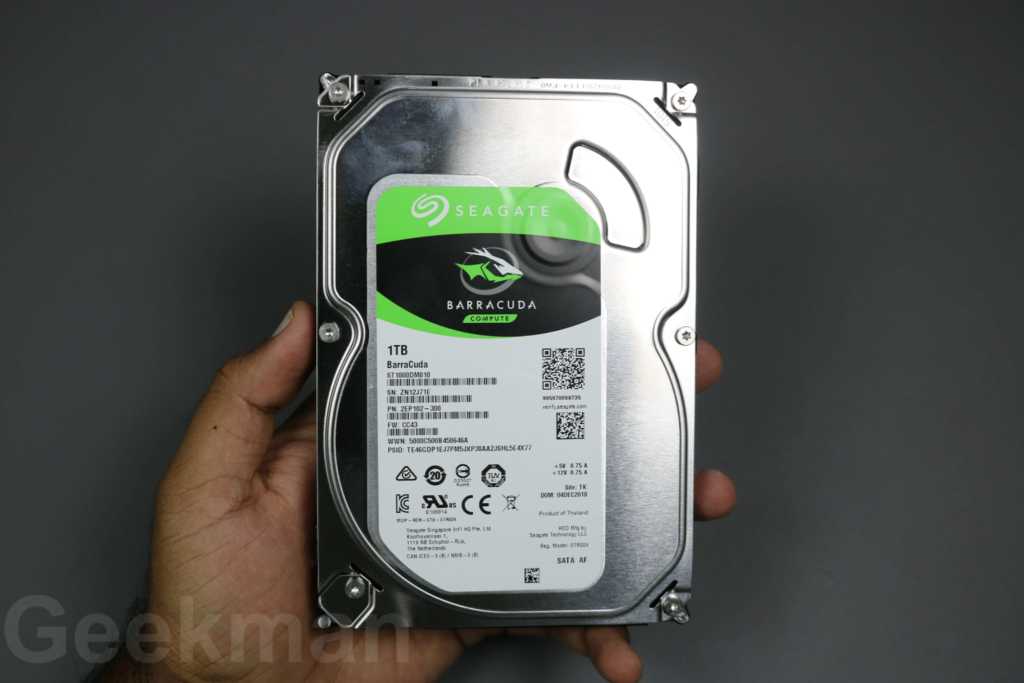 Price: 3000 to 3300 Rs
The SSD is only for system drive so we need another normal HDD drive for this build. That's why I have decided to use the HDD drive. This drive comes with 7200 RPM speed, 64MB buffer size, and 6.0Gb/s transfer speed.
Power Supply
Price: 3200 to 3800 Rs
A PSU powers all the components in your system. If anything goes wrong with your PSU, it can seriously damage your entire PC.
A 550W power supply is more than sufficient to power all the components in this system. The Corsair VS550 is a good choice when you building gaming pc under 50000 Rs. If you want to save some money on PSU, then you can also go with 500 or 450W PSU. But for feature update, I highly recommend you to choose at least 550W.
Gaming cabinet
Price: 3200 to 3500 Rs
For this gaming PC build, you need a case that gives a stylish look and also offer cool air to your powerful components. That's why I select CHIPTRONEX GX2000 gaming cabinet for this PC build.
It has a transparent side panel and comes with four Red RGB fans out of the box for great cooling and eye-catching looks. For the price of Rs.3500, this cabinet is one of the best value for money option for the gaming PC build under 50000 Rs.
Extra: Recommended OS and Peripherals for Gaming PC build under 50000 Rs
OS – Microsoft Windows 10 Pro OEM or Retail
Now these days, you can easily buy cheap OEM and retail windows 10 keys from varies online store at approx 900 to 1200 Rs, which is a really ideal option.
Also watch:
Gaming Mouse
Price: 750 to 850 Rs
For this build, my choice is Redgear A20 Gaming Mouse, But if you can expand budget then Logitech G402 Hyperion Fury is the best.
Gaming Keyboard
There is no specific gaming keyboard in the budget section but these are some really good options
Gaming Monitor
There is no specific gaming monitor in the budget section but these are some really good options
Gaming Headphones
There are no specific gaming headphones in the budget section but there are some really good options under 1000 Rs – Best gaming headphones under 1000 Rs.
Also Read:
[intense_promo_box size="small" border_left="3px solid #1c1c1c"]Best Video Editing and Gaming PC Build Under 100000 Rs in India[/intense_promo_box]
[intense_promo_box size="small" border_left="3px solid #1c1c1c"]Geekman PC Build giveaway[/intense_promo_box]
So, That is my suggestion for best Gaming PC build Under 50000 Rs. Whom I have chosen for my personal use. If you have any question feel free to ask in the comments section or you can also contact me on Facebook and Youtube. Please don't forget to share this article.