In the current times, many buyers have a requirement of a Made in India power bank, with 18W fast charging, quick charge 3.0, good design, affordable price tag and is packed with all the features that are there in any best selling power bank. Right? So, we finally have a power bank that made in India and all the features above mention.
These Syska Power bank (P2024J) recently launched in the Indian market with 20000 mAH and 10000 mAH capacity, respectively. Among these two, here we have reviewed the 20000 mAH variant, but the 10000 mAH variant also comes with the same features and design, so fundamentally the review is for both. Let's check, Is the power bank worth the price?
Box Content
Syska P2024J Power Bank
Small USB Type-C Cable
User manual & Warranty card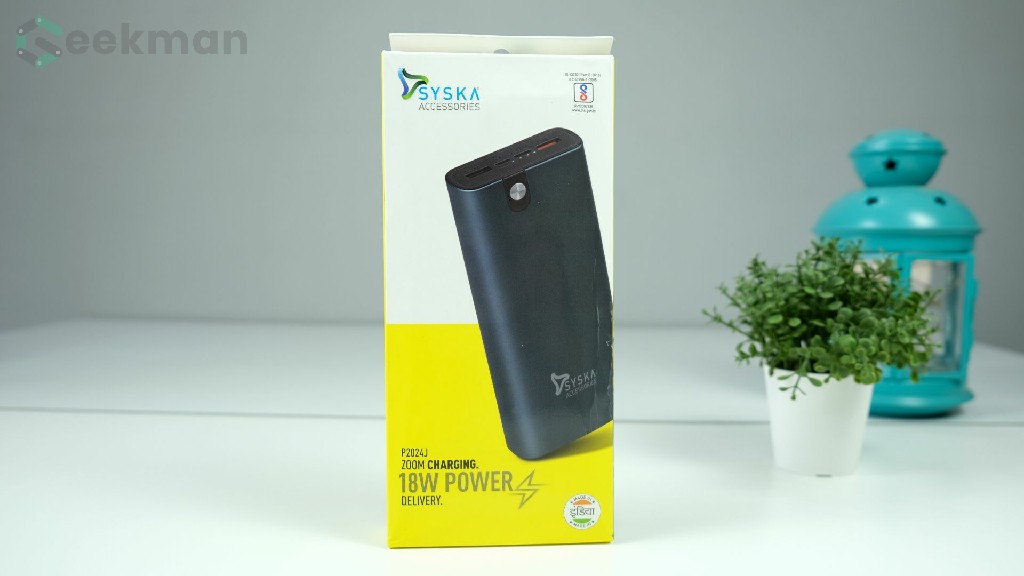 Design & Build
Starting with the design, the power bank looks really decent with a metal body and dark colour. We ordered a blue colour variant, but if you don't like the blue colour then you also have red and black colour options. The Syska P2024J looks huge from the front, but it weighs about 420 grams, similar to most of the 20000 mAh metal build power banks. The Mi 20000 mAH power bank and Boat 20000 mah Power bank also has the same weight.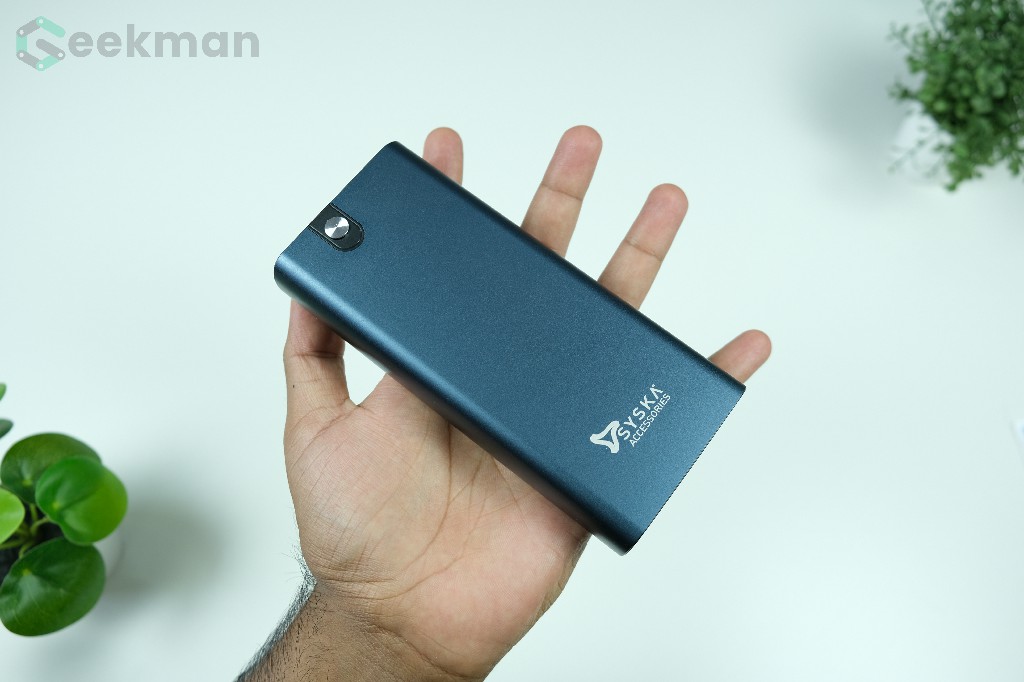 Apart from this, the build quality of the power bank is also good. The metal build makes the power bank both strong and durable. If you are looking for a compact option, then you can opt for a 10000 variant of this power bank, which is compact and easy to carry.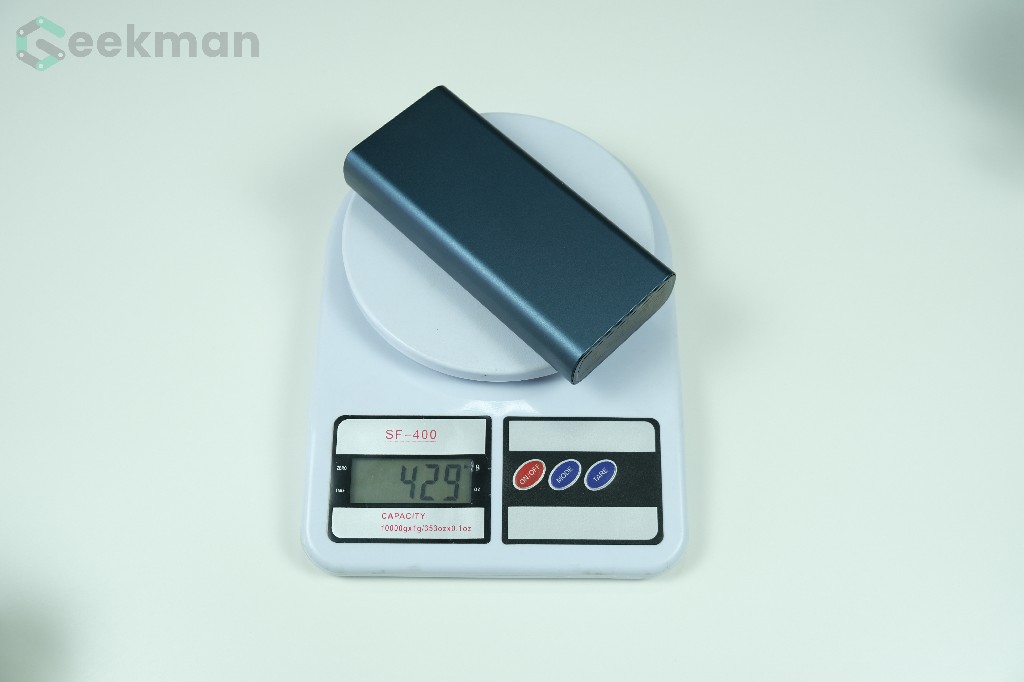 Ports & Features
On the top, you will get all the ports. Here you get two fast-charging USB output ports with (5A-3A / 9V-2A /12V/1.5A) charging support. The right side orange USB port support 18W Qualcomm Quick Charge 3.0 charging, so if your device support QC 3.0 then always use that port.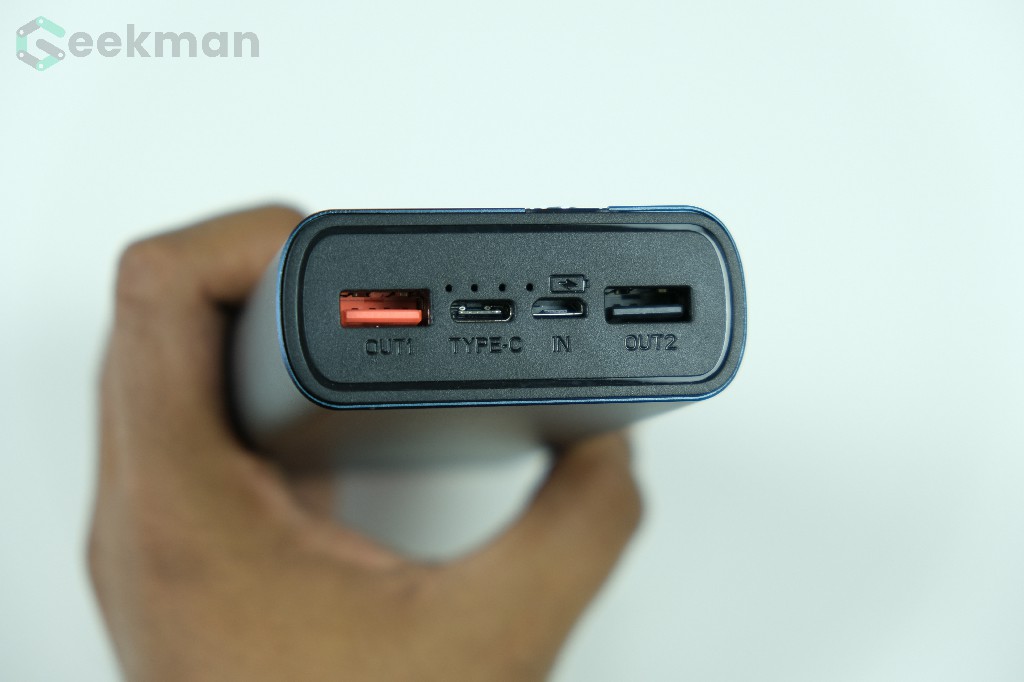 There is a Type-C port with USB 18W (5A-3A / 9V-2A / 12V/1.5A) for input and output both. Next to it is the normal micro USB input port, which also supports fast charging (5A-3A / 9V-2A /12V/1.5A).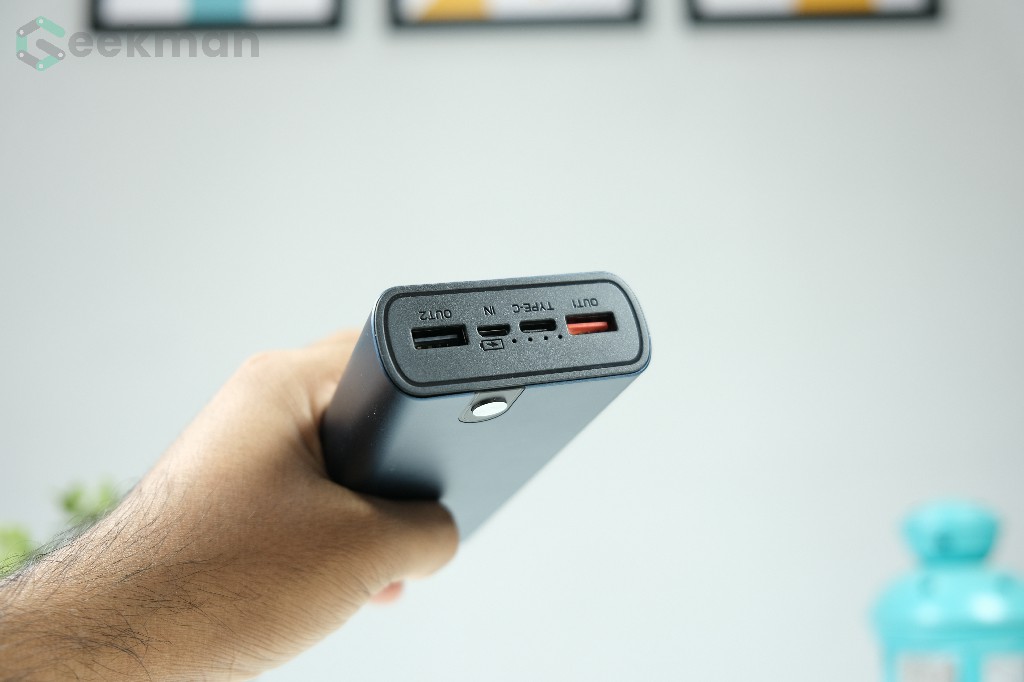 There are four LED indicators on the front that glows in white colour. These indicators show the remaining battery left when you are using it, and the remaining battery that needs to be charged when it is charging. If the connected phone support 18W QC 3.0 input or you charge the power bank with 18W QC 3.0 supportive charging adapter then the first LED light glows in red colour.
Performance
Syska doesn't reveal the charging conversion rate for the power bank. I was able to charge the iPhone 11's 3119mAh battery close to 4 times, so the conversion rate should be about 65 to 70%. It delivers an approx 13000 mAh capacity out of full capacity, which is an average capacity and most of the 20000 mAh power banks deliver the same capacity including Mi and Realme 20000 mAH power banks. Please note, the Power lost during voltage conversion is a common problem in power banks.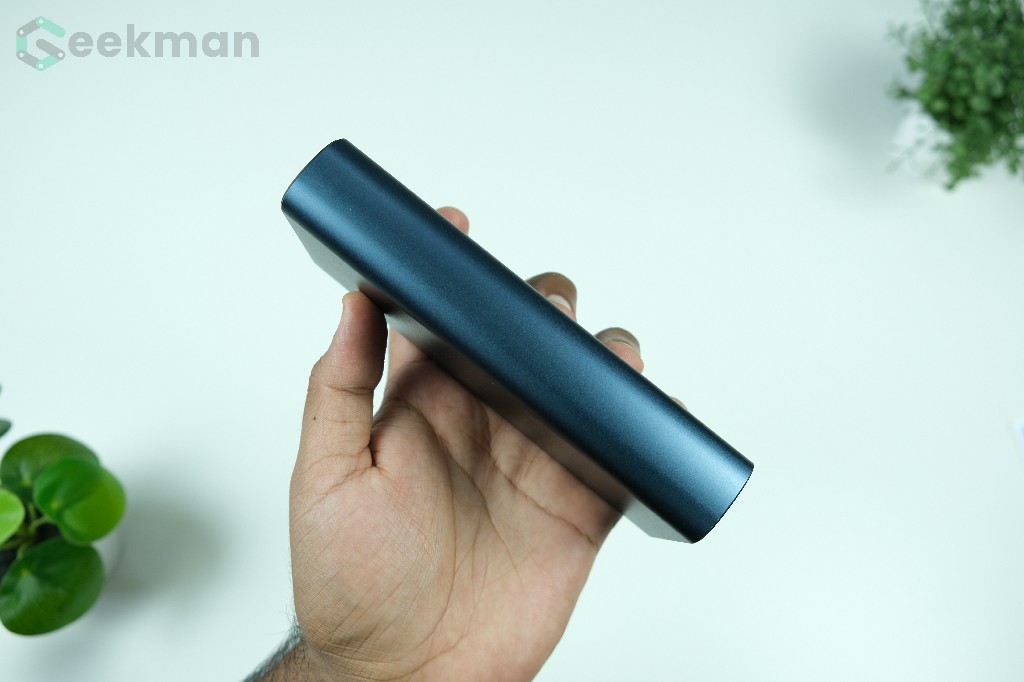 Now let's talk about charging time. If you charge your 4000 mAH battery-powered phone ()using an 18W QC 3.0 fast charging Type-C and normal USB Port (orange colour) port then within 1 hour 30 min your phone will be full charge.
As same, if you charge this power bank using USB type C and 18W QC 3.0 fast charging adapter, then within 5 hours your power bank will fully charge. Using the normal micro USB cable it takes approx 6-7 hours for a full charge.
Syska Power Bank P2024J Worth to Buy?
Overall we can say that the Syska P2024J Power Bank is definitely a value for money option. It works perfectly with all charging technology, has all the features that are needed in the best fast charging power bank of 2021, and most importantly it is 100% made in India product. All these qualities make it worth the price you pay. For more info please check the full review video on our Youtube channel Geekman.
Buy Now:
Also Read: