In the current times, many people have a requirement of a Made in India power bank, with good design, 18W fast charging, quick charge 3.0 and is packed with all the features that are there in any best selling power bank. Right? So, we finally have a power bank that made in India and all the features above mention.
These Boat Power banks PB18 & PB08 recently launched in the Indian market with 20000 mAH and 10000 mAH capacity, respectively. Among the two, here we have reviewed the 20000 mAH variant of this power bank, but 10000 mAH variant also comes with the same features and design, so fundamentally the review is for both. Let's check it!
Design & Build
Talking about the design and build, we can say that this Boat Power Bank is a good looking device; the metal build gives a classy and premium feel. However, you may feel a downgrade in the design of some parts, such as the branding of the Boat in the front.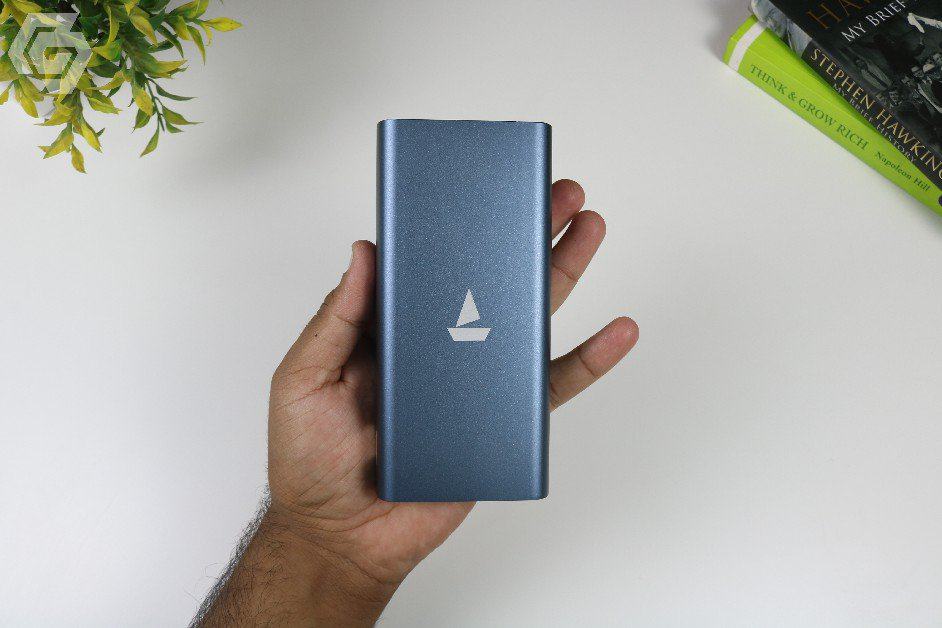 Considering the build, we can say that the metal build makes the power bank both strong and durable. Though there are places such as the bottom corner that lack refinement but the pricing and features make it worth buying and also the decent build, design, and unique look makes it more desirable.
The size of the power bank is the same as other 20000 mAH power banks. The MI power bank also has the same size as a BOAT power bank. If you are looking for a slim and compact power bank, then you can opt for a 10000 variant power bank, which is very slim and compact. The 20000 mAH capacity and metal body make the power bank a little heavy, which can be a disadvantage.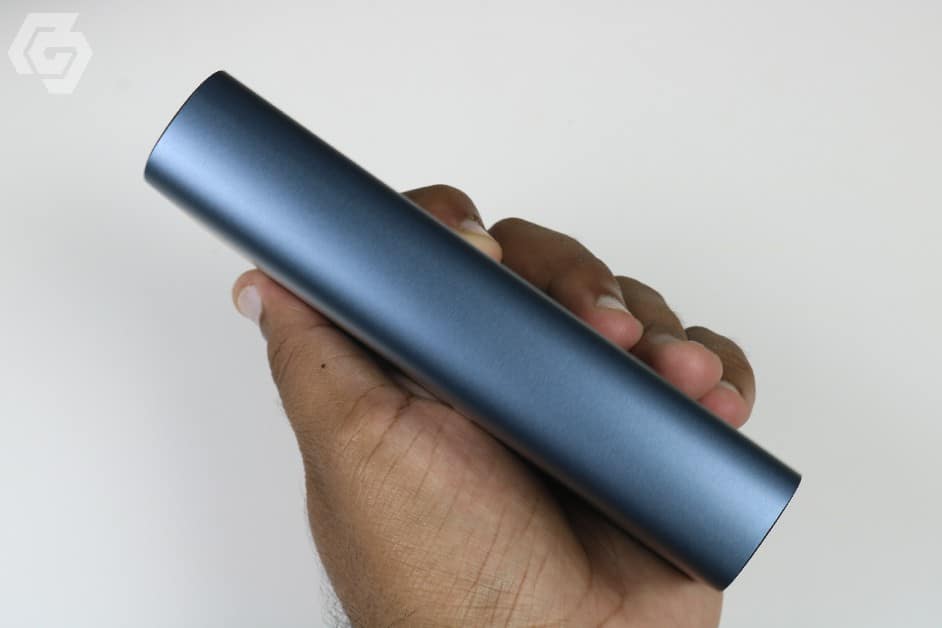 Ports & features
About the ports & features, you get all ports and controls on the upper side of the power bank. Using the 4 led indicator light above a button and pressing the button, you can check the remaining power.
In the ports you get a 2 USB output port, one of the ports is orange and the other port is black, there is no charging speed difference in both the ports, both the ports support 18W quick charge 3.0, which is a major highlight for the power bank.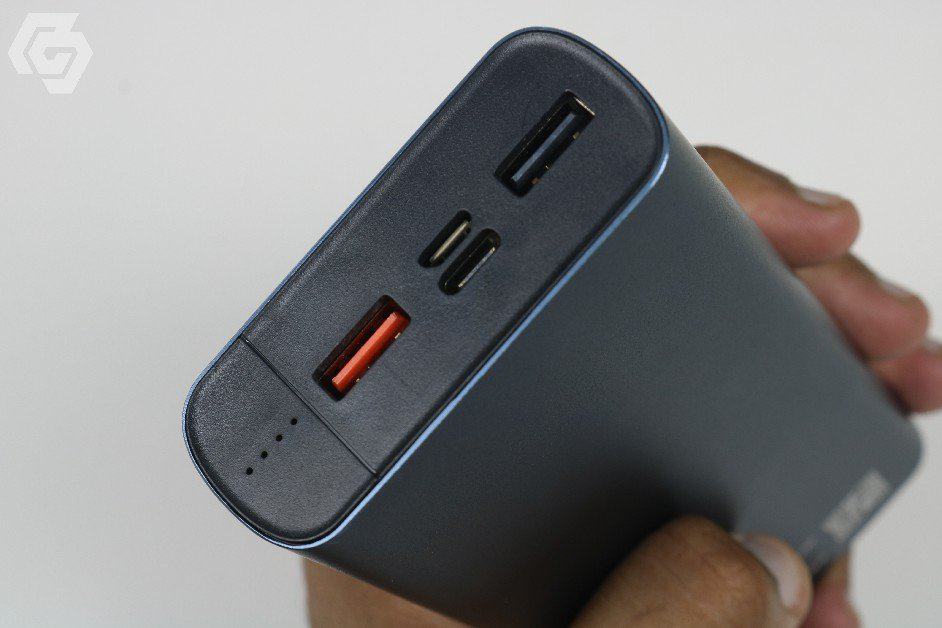 Apart from this, you get 2 input ports, with one being a micro USB port with 9V/2.0A maximum rating. The other being a USB type C port supporting a maximum of 18W 3.0A fast charging for both input and output, which is another of its plus points because other power banks in this pricing usually support a single way USB type C whereas this supports dual way.
Another good feature is that it supports pass-through; with this, you can charge both phone and power bank at the same time.
Performance
This Boat Power Bank delivers an approx 13000 mAh capacity out of full capacity (60 to 65% conversion rate), which is a good capacity considering that the other power banks of 20000 mAH deliver the same capacity.
After testing the charging speed for 2 days, we finally have a satisfying result, for a 4000 mAH powered battery and 18W fast charging phone it took approximately 1 hour and 30 min to charge it up to 70%, which indicates that it has output delivery of approximately 2.3A which is a little less than the standard. Still, it justifies the price. Also, do remember that a power bank never completely delivers a 3.0A output, which is just an indication to a maximum.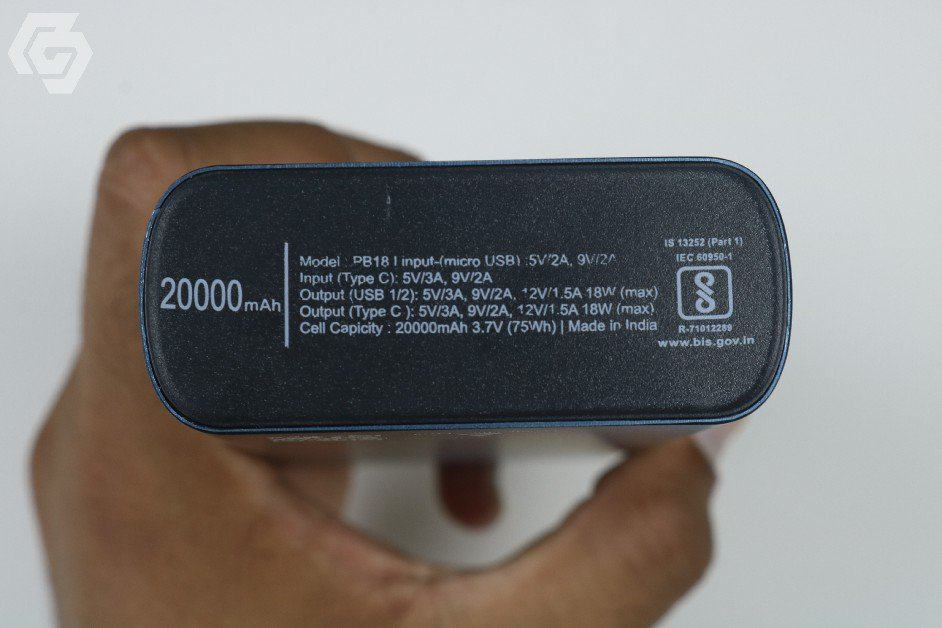 After this we tested input using a USB type C and 18W charging adapter, it took approximately 4 hours to charge the power bank which is an again good result, the temperature remained normal, and there was no heating issue. For extra safety, there is an advanced IC protection which provides protection against short circuit, overcharge, and discharge protection.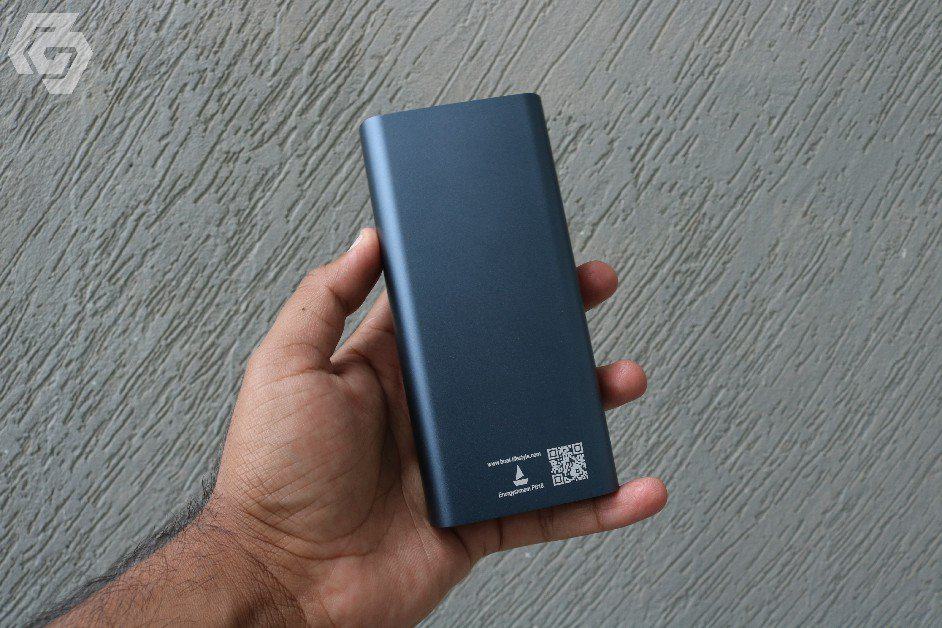 Worth?
Overall we can say that the Boat Power Bank PB18 & PB08 is pretty good and if you like the design and build of it then you can buy it. The power bank is compatible with devices of all platforms of iPhone and Android. It works perfectly with all charging technology, has all the features that are needed in the best power bank, and, most importantly, the power bank is made in India. All these qualities make it a good option to buy. More info please check full review video on our youtube channel: Geekman.
Boat PB18 20000 mAH Review in Hindi