The Banglore based Indian Audio and smartphone accessories brand RAEGR launched its latest budget Wireless Earphones RAEGR AirBeats 250 in the market. These Bluetooth Earphones comes with a highly competitive price point of just ₹1,099. At that price, it's challenging to ridicule a product like this. However, if you're wondering whether you should buy these or not, here's our review of these earphones after having used them over the last week.
Box Content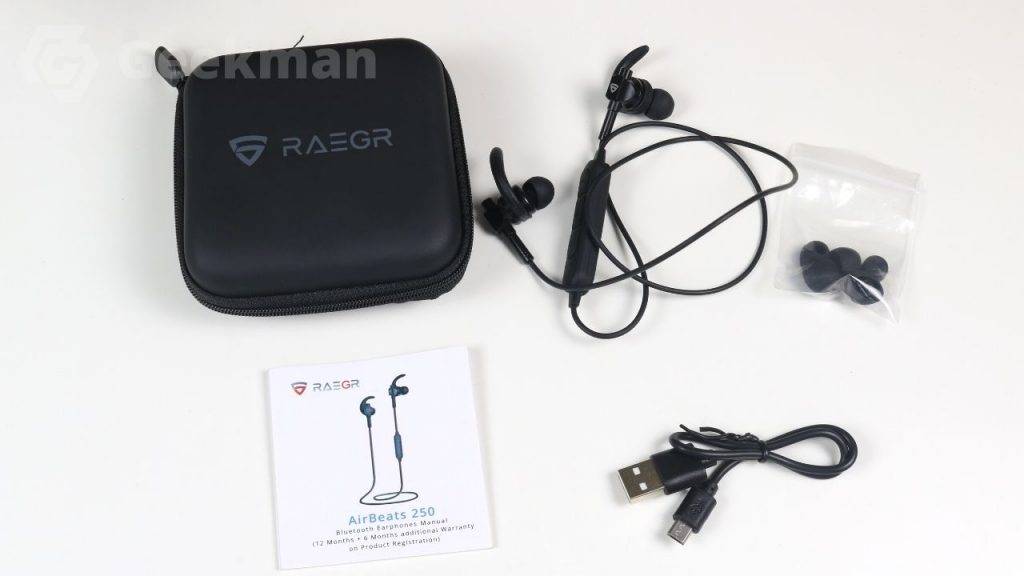 First up, let's take a look at everything you will find inside the RAEGR AirBeats 250 box.
First, you get a user manual.
Second, three different sized ear-tips.
And small micro-USB charging cable.
It also comes with good quality carrying case, the case is hard and perfect for safely carrying your earphones.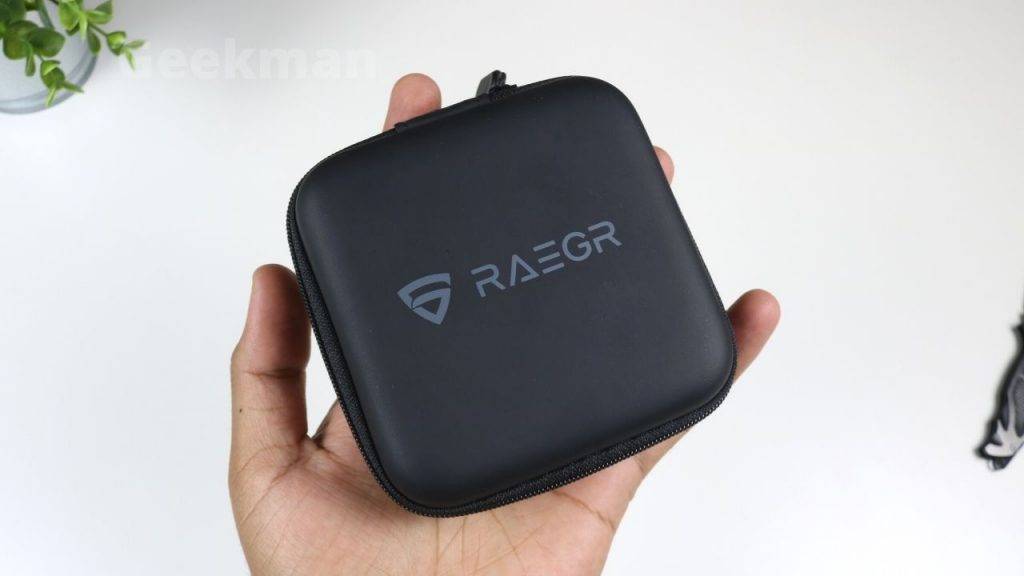 Design, Build, and Comfort
Let's talk about design and build first, in general, the earphones looks very decent with metal build and unique ear module shape. Yes, it doesn't give a premium feel, but at the same time, doesn't feel too cheap either. So overall, you will definitely love the design and build of these Bluetooth earphones.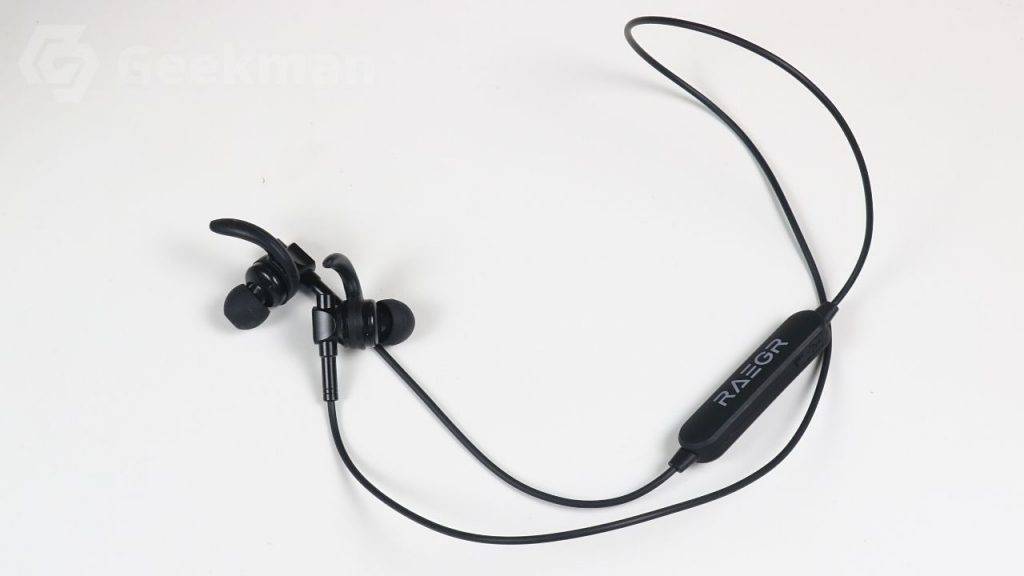 The cable that connects both side modules comes with an in-line control that has controls for volume up/down, play/pause and Incoming calls. It also has a built-in microphone as well as a RAEGR logo on the other side. The left earbud has a built-in micro USB port for charging as well as an LED indicator light for indication. The micro USB port is covered by a plastic flap to prevent moisture from getting inside.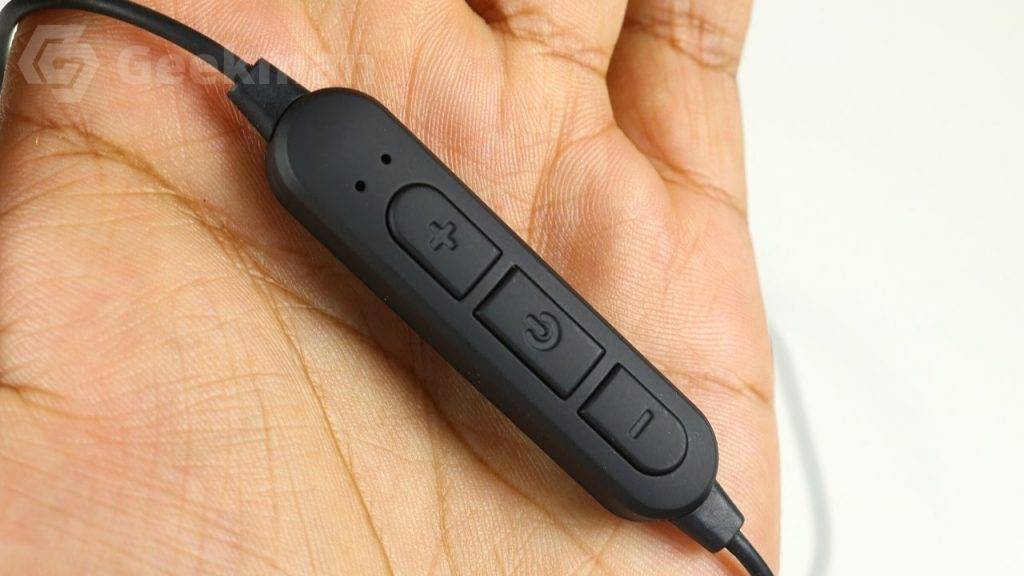 If we are talking about real-world use, then I used RAEGR AirBeats 250 wireless earphones for at least three days and I found it's really comfortable. It doesn't fall off easily from your ears and since the fit is subjective, during my usage, I found the fit to be snug and comfortable. So you can continuously use it for 3-4 hours without any problem.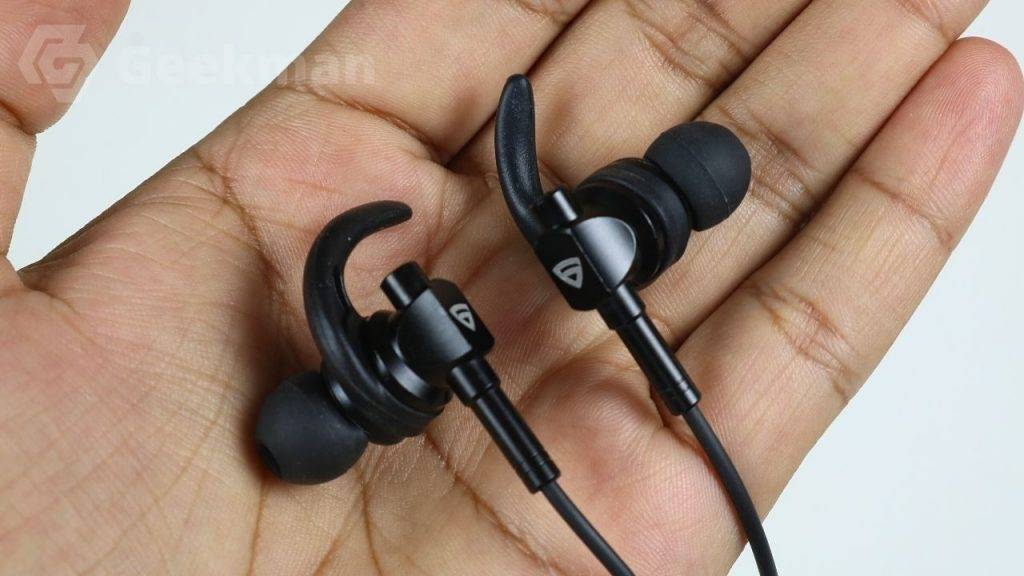 It's not marketed as sport-oriented earphones, but the dedicated ear fins and tangle ear tips make the earphones to the ideal choice for sports activity as well. I tried the earphones while my workout season, and I found it very comfortable. It also comes with an IPX4 waterproof rating, so you don't need to worry about sweat and rain.
Battery
The RAEGR 250 comes with a 110mah battery that will give you 5-6 hours playback time after a full charge for 2 hours. I tested many Bluetooth earphones in this price range, and I think most of them provide the same battery life and it's more than enough for normal users.
Connectivity & Microphone
The RAEGR AirBeats 250 connects to your smartphone through Bluetooth 5.0. The pairing is simple and straight forward. Long press the power button to enter pairing mode (for the first time) and once paired, it auto connects quickly when turned on. In my testing, I did not face any sorts of disconnection or pairing issues, and it worked flawlessly. It also supports the auto-switching connection, which allows you to change the device within a minute.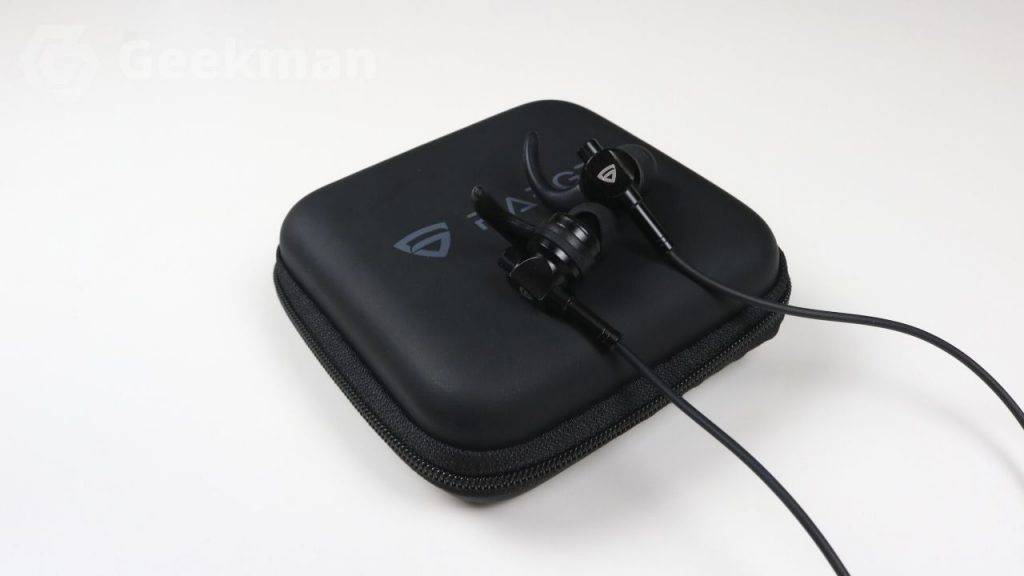 The microphone plays a huge role these days, so let's talk about it. I tested this on-call, the quality is good and the mic placement is also very close to mouth so you don't have to speak loudly. The person on another side of the call can get the best quality from your voice.
Sound Quality
Coming to the audio quality, the RAEGR AirBeats 250 offers fairly good audio quality for the price. I am not sure about the driver size, but overall audio is very loud, so I would recommend you that use it with around 80% volume to get better quality and hearing protection. The earphones do not have noise cancellation but the tight fit makes sure that they isolate sound pretty well and as a result, you don't really need to increase the volume too much even in noisy environments.
As I said earlier, the overall volume is loud but at the same time, it doesn't lose its clarity even at high volume, which is I think the best thing about these earphones. Coming to the bass node, which is the prime point of these RAEGR earphones. The Bass output is very high and offers punchy feal, which makes bass-oriented tracks more enjoyable and energetic. If you are a bass lover or you like EDM or pop music a lot, then these earphones are an ideal choice for you in this price range.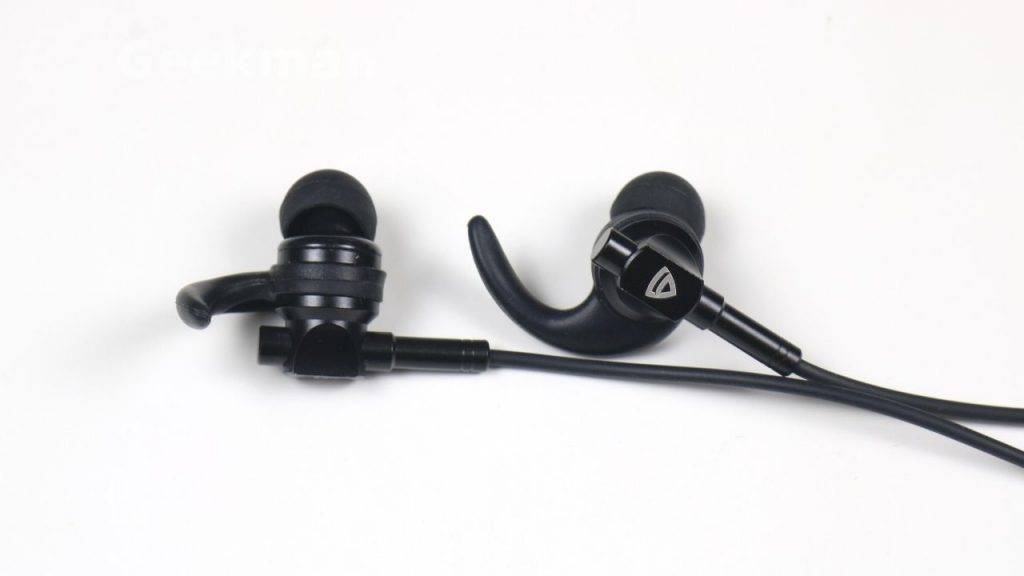 The vocal and treble sound is decent, but because of heavy bass, there is little distortion in the treble sound (especially at high volume). And not only these earphones, but I think every budget bass-oriented wireless earphones have this problem. So overall if you are day to day user and need decent wireless earphones for entertainment purpose and the bass node is your priority, then you can go with it. But if you are an audiophile and require very balanced audio, then your search is on!
RAEGR 250: Should You Buy It?
Overall this is a decent wireless earphone, there is not a unique same as all earphones in the same price segment. You will get the premium design, solid build you will get with the right price tag which is one of the plus points of the RAEGR 250 Wireless Earphones.
[speaker-mute]
Also check our other Articles
[/speaker-mute]