A few days back we did the review of JBL quantum 100, and it turned out to be very good in the matters of price as well as the expectation, and that's why we also gave the title as the best budget gaming headphone.
But if we move ahead in the same price segment then we also have one more gaming headphone by JBL which is the JBL Quantum 200 which was launched in the Indian markets along with other JBL Quantum series headphones. So, today in this post, I am going to share the full detail review of these newly launched JBL Quantum 200 gaming headset.
JBL Quantum 200 Box Content
If we talk about the contents of the box, there are documents such as user manual and safety-related documents are included. There is a splitter cable included with the headphones, which is 1.2 meters in length that can be used as an extension cable.
Then comes our headphone which is available only in black colour but it would have been better if they offered other colour options like Quantum 100. More info please check detail unboxing video on our youtube channel Geekman.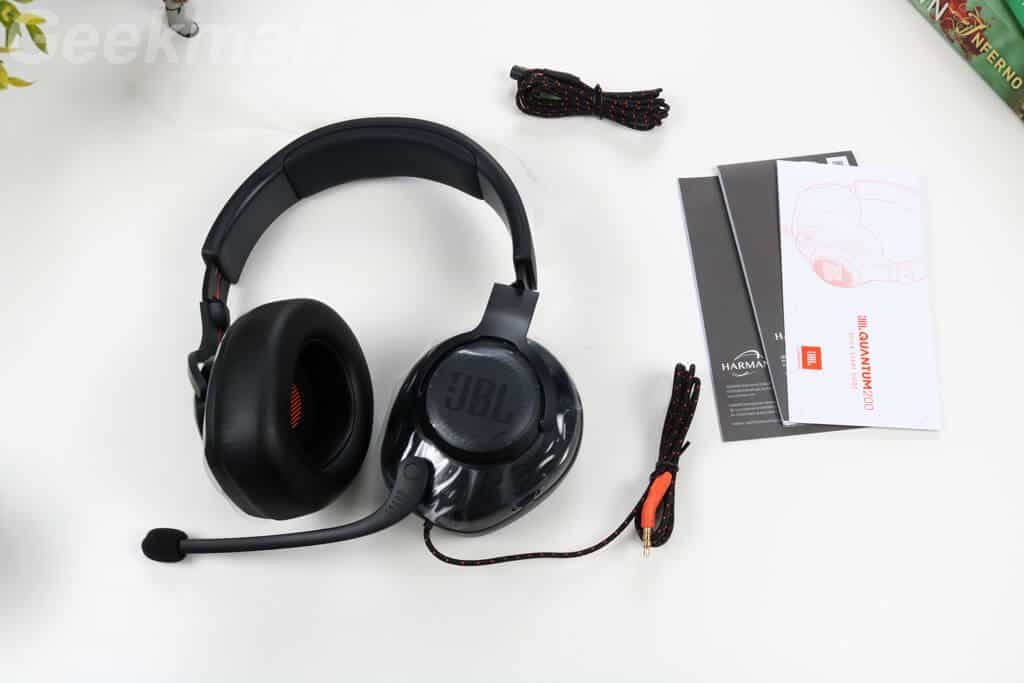 Design, Build, and Comfort
On the design and build, the JBL Quantum 200 looks very similar to other Quantum series gaming headphones. It looks very simple and practical, means you don't get gaming vibe as they don't have LED lights or unnecessary dual colour tone and highlighted logo.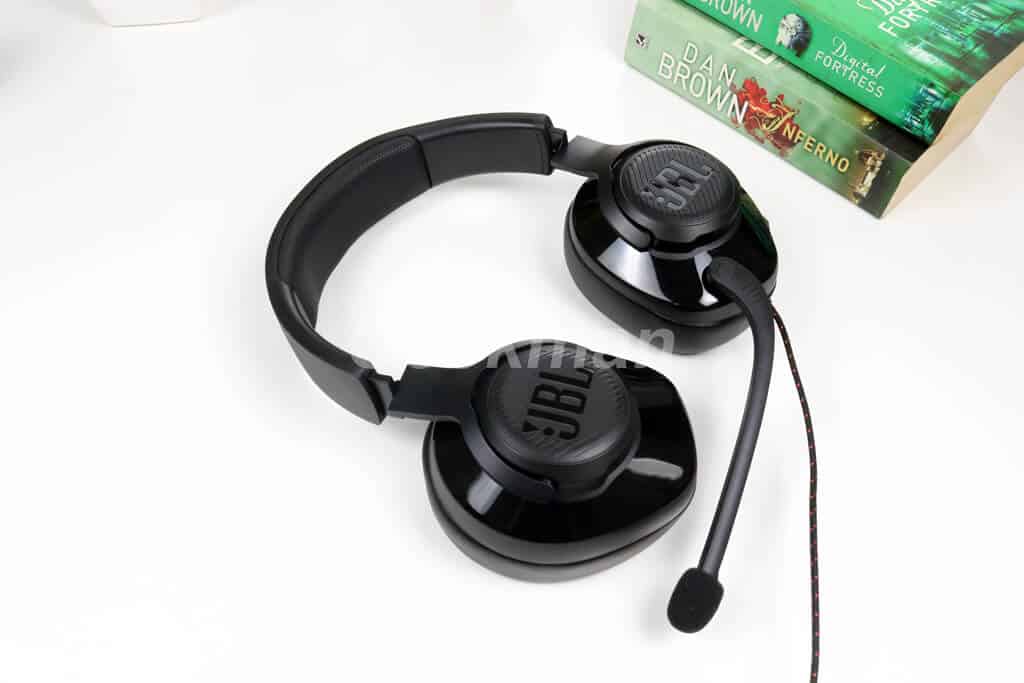 The design is quite simple and will be liked by the common audience as they can use it as a normal headphone. Honestly, I really like the overall design of these JBL headphones, because it doesn't look bulky and big like most of the other gaming headphones.
The entire build of the headphone is purely made of plastic which makes the JBL Quantum 200 to the lightest gaming headphone in this price segment. Yes, there is no sign of metal in these headphones, not even the headband.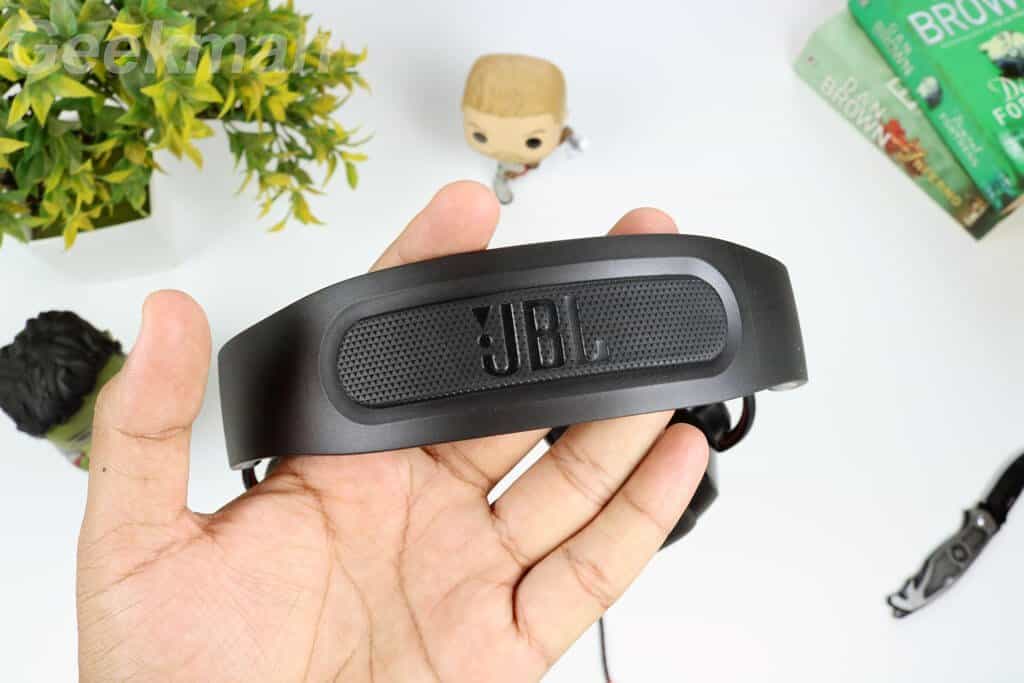 The wire is kevlar coated which looks really attractive, also tangle-free and durable. In the end, there is a 3.5 mm headphone jack.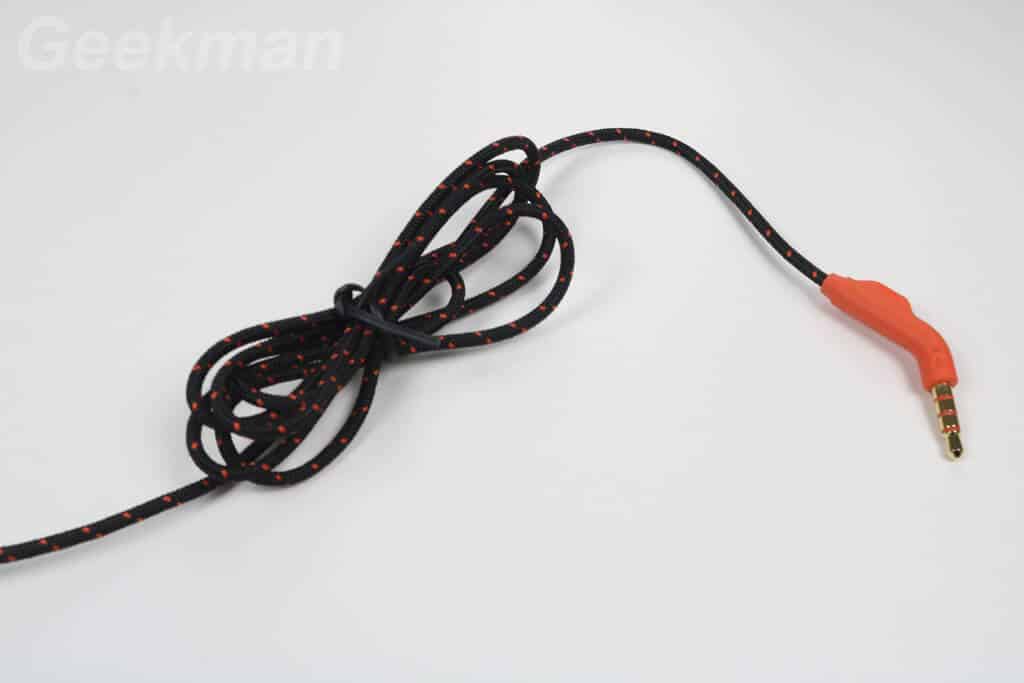 On the left side, you will get a flip-up style boom microphone, which is not detachable. The build quality is good, and the best part is that it also works as a microphone on/off switch. If you flip the microphone up it will mute the sound and if you flip it down it will on again, which is really easy while playing the game.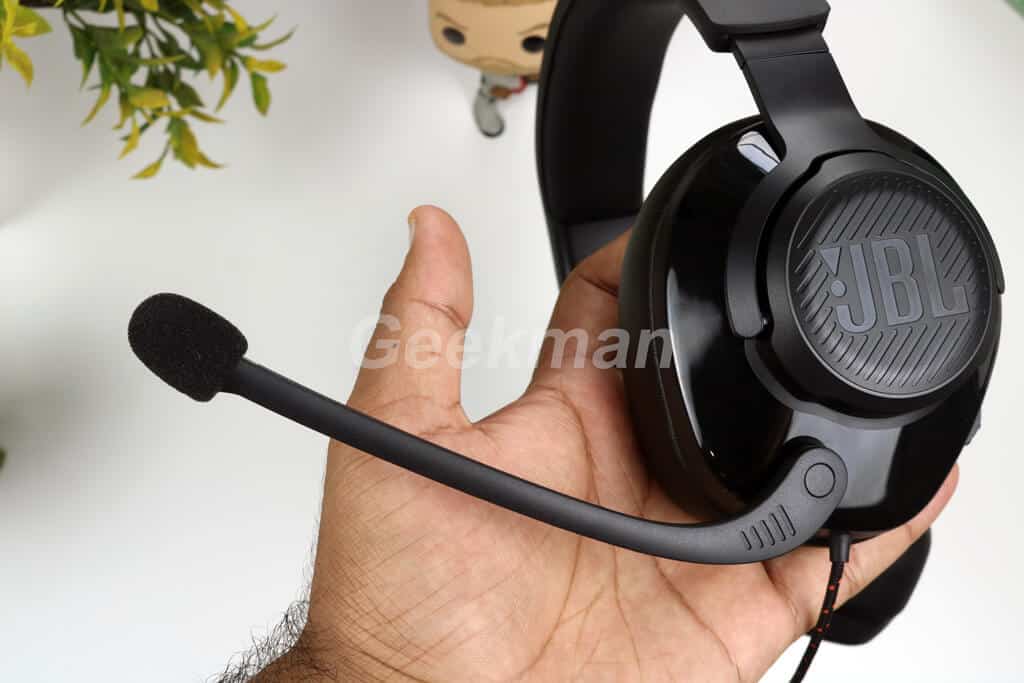 There is a volume scroll button situated at the back of the headphones. The placement of the scroll wheel is perfect and it very handy to use while playing the game.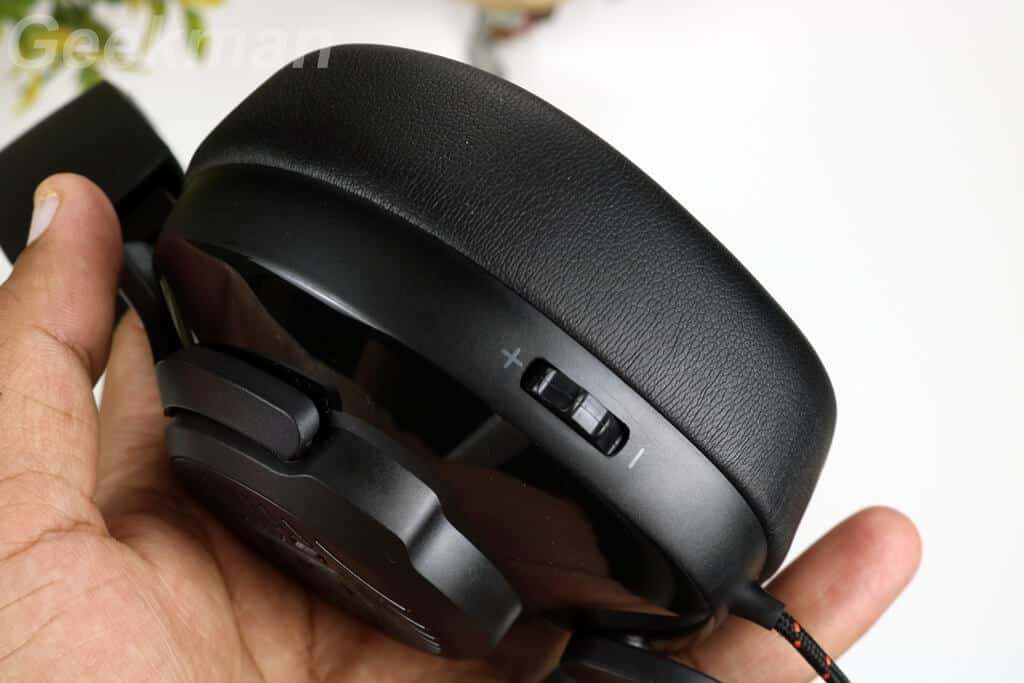 Talking about the headrest area, it looks really attractive and premium, and also very comfortable, thanks to the soft cushion padding. I have tried the headphone for more than 4-5 hours continuously and did not find them uncomfortable.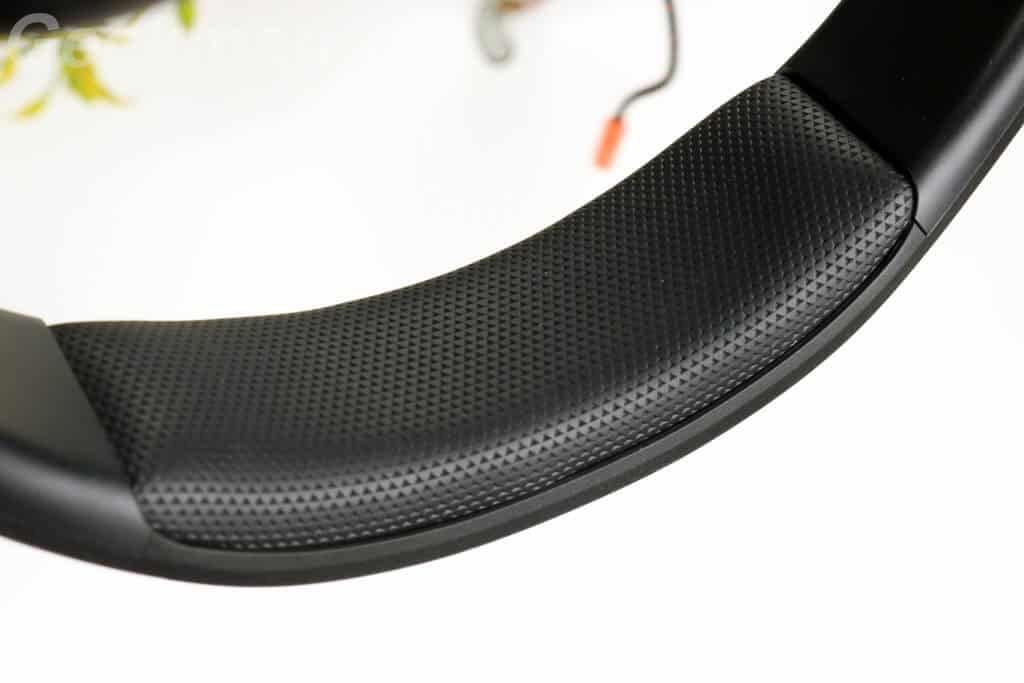 Now let's talk about the main part: earcups. The earcups have a foam padding which really soft and offer an amazingly comfortable experience. In my experience, the Quantum 200 is right up there among the most comfortable headphones of all time, regardless of their use or target audience.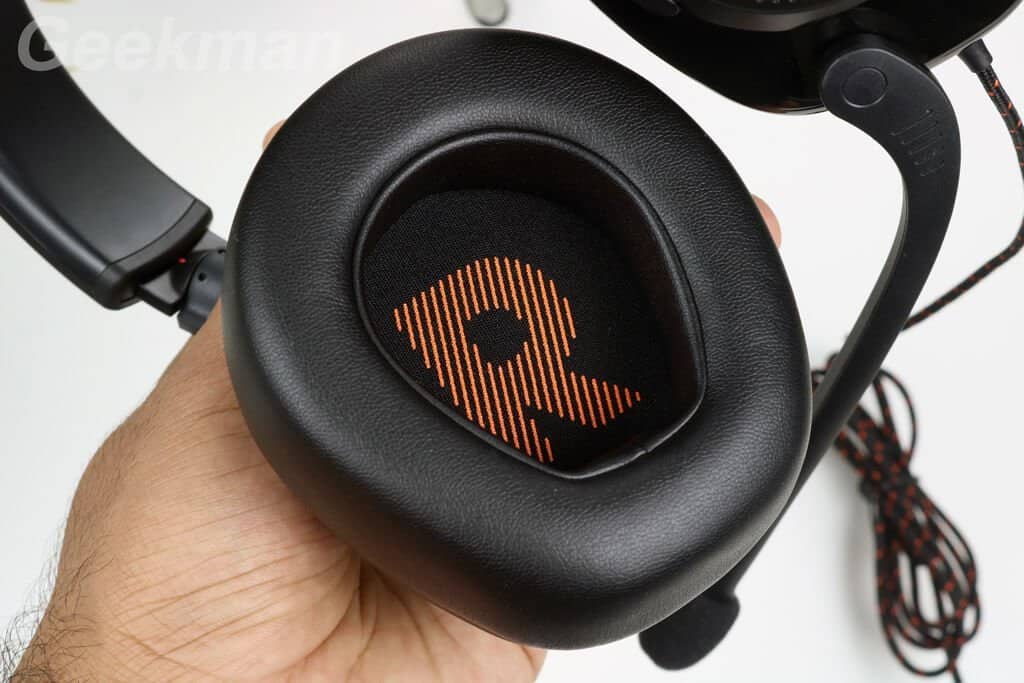 Microphone
The microphone plays a very crucial role in gaming headphones, so let's talk about it. The quality of microphones is really good, and quality is very similar to other quantum series headphones. As the mic is pretty near to your mouth, you won't have to scream while saying something.
It also has a pop filter which gives you a better sound input and it does not detect background noise as well. Hence it gives you a clean and smooth sound as you can expect at this price point.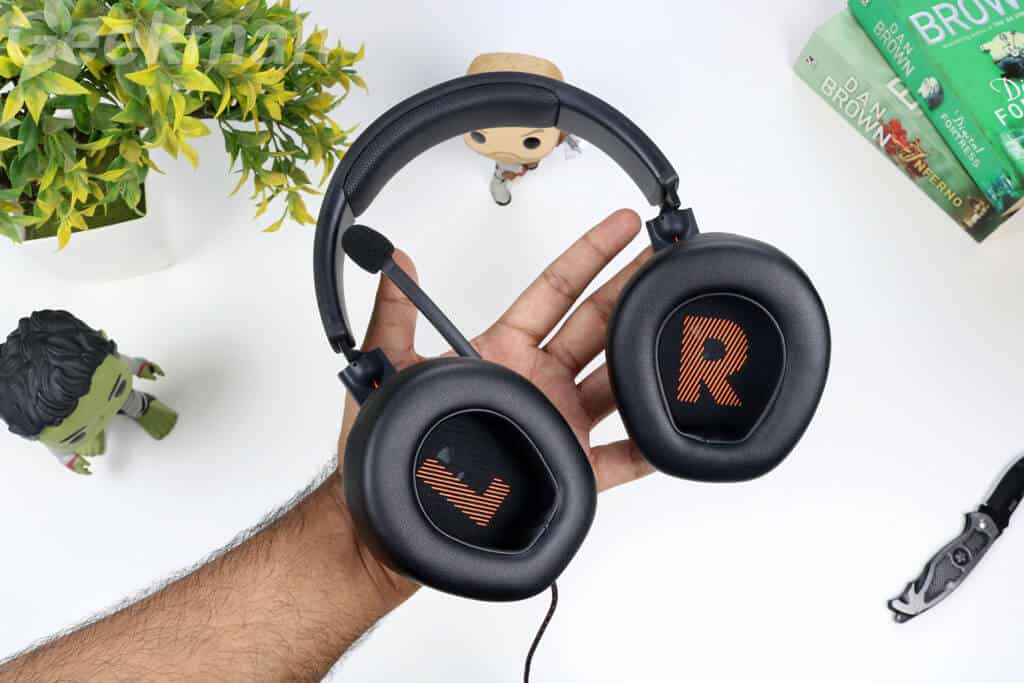 Sound quality: PUBG PC, CS GO, PUBG Mobile
The primary purpose of the JBL Quantum 200 is for gaming and chatting whether it is in-game or out. For these two purposes, the headset really does excel. The audio quality is really good and well balanced. Overall sound quality is very natural, and it will definitely help you while playing PUBG PC and CS GO types games. It's very easy to locate the nearby enemy location and fire direction because of this natural audio quality.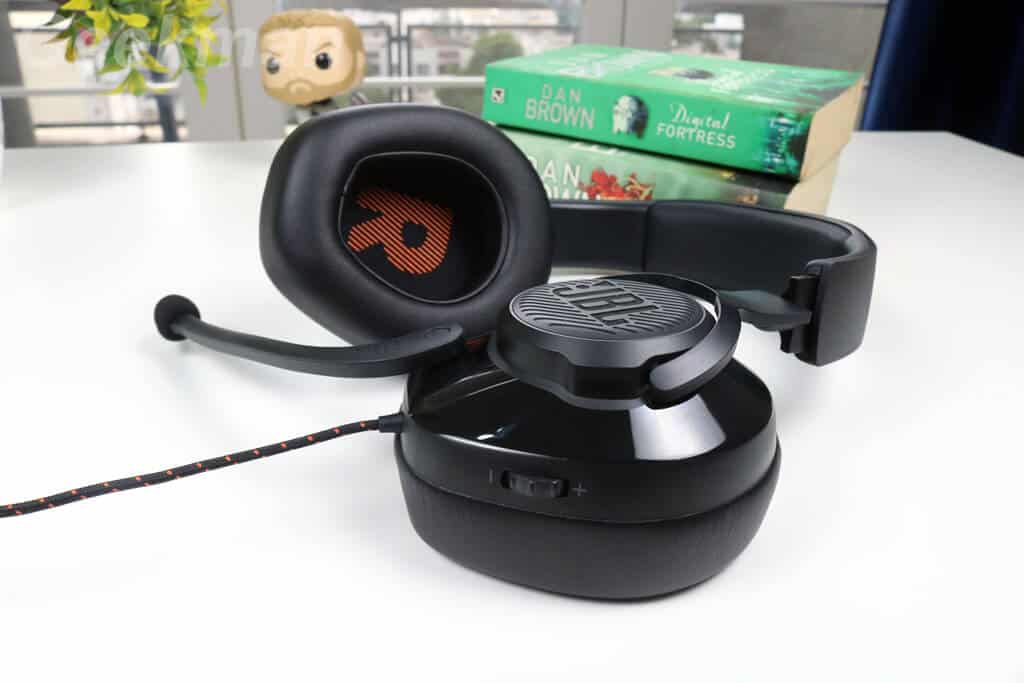 The closed-back cans and secure feating also make sure that you have a totally immersive experience. Yes, the headphones don't offer you deep and punchy bass, like its biggest competitor Hyperx Cloud Stinger, so while movie watching and music streaming, it will not impress you too much. Overall, it still isn't nearly as good as audiophile-grade headphones, but for gaming, it definitely served its purpose.
JBL Quantum 200: Should You Buy It?
In the end, I would like to say that if you are looking for affordable Gaming headphones under 4000 rupees then the JBL Quantum 200 are the ideal ones for you as they offer amazing sound quality for gaming as well as for other purposes too. But if you can stretch your budget up to 5000 Rs, then you need to go with JBL Quantum 300, which is slightly good value for money option.
Buy now: