pTron, an India based company known for its audio products and smartphone accessories, launched its latest neckband style Bluetooth headset ' pTron Tangent Evo ' in the market a few months back at only Rs.799. We got hold of this headset and used it for a while to check whether it is worth the price or not.
pTron Tangent Evo Specificaion
Box Content
Design, Build & Comfort
On the design front, it has a simple design that is similar to most other neckbands wireless headset. Nothing very special, but still simple practical design and decent build quality offer you a premium feel.
It has a metal constructed earbuds with gunmetal colour, that looks really eye-pleasing and classy.
The earbuds are in the right size, and it perfectly fit in your ears and doesn't fall out easily (even at walking and gyming).
Yes, the ear tips don't have a very good build, but the lightweight design and medium-size ear tips take all responsibility of comfort.
The earbuds have magnets that snap onto each other, so it very easy to manage while Gyming or any other sports activity.
The band that you wear around the neck is flexible, lightweight, and has a smooth finish. There is a small wire connecting earbuds and the neckband. For good wire management, there is a small cable management clip on both sides of earbuds.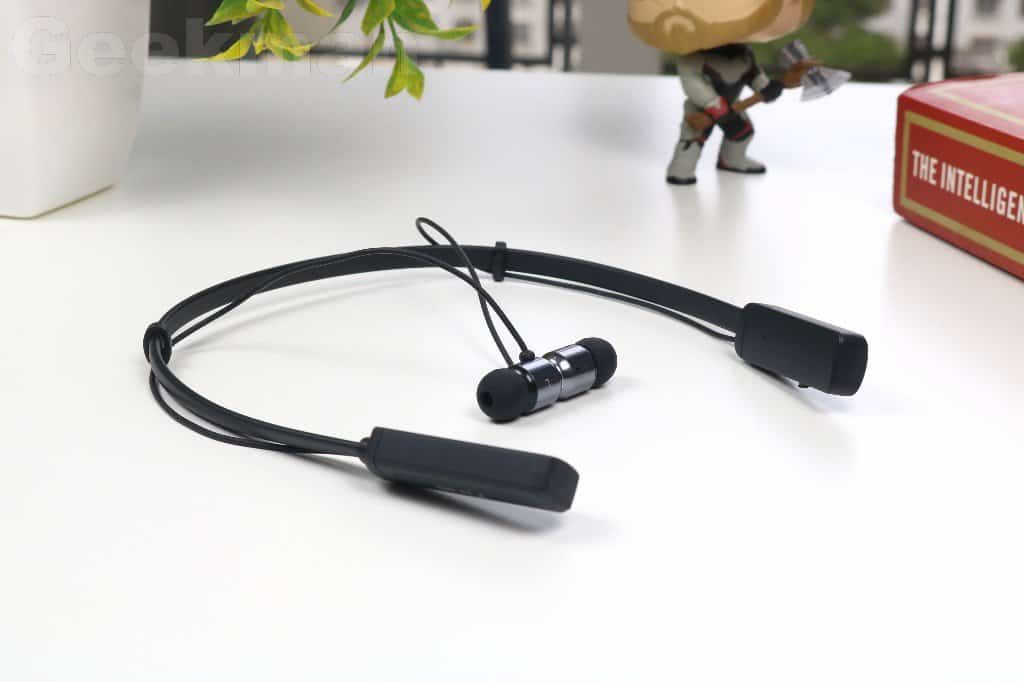 Bottom part of the neckband houses all the interactive elements. The right side sports three big multifunctional buttons, microphone, charging port and LED indicator light.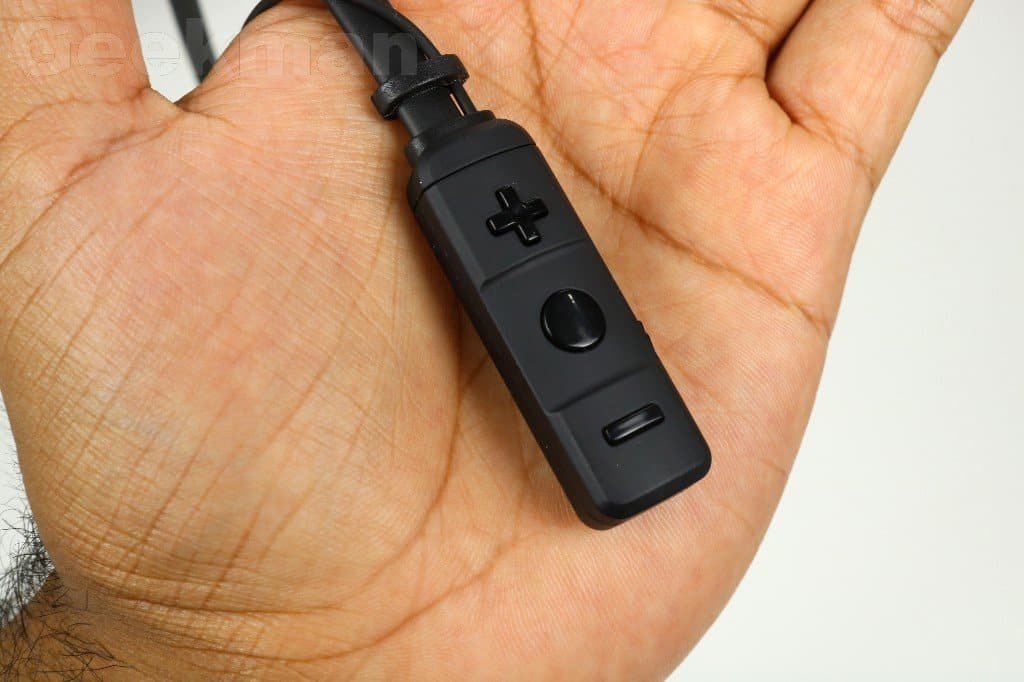 You can easily control the music and incoming calls. Yes, these big buttons look a little bit odd in the first impression, but honestly, it goes very well with the overall design, and the best part is that it's very very easy to controls, especially while exercise.
The left side is almost empty, only pTron branding and battery.
Connectivity
The best part is that the pTron Tangent Evo supports the latest Bluetooth 5.0, so it can offer you batter connectivity and improve battery life.
The pairing is simple and straight forward. Long press the power button to enter pairing mode (for the first time) and once paired, it auto connects quickly when turned on.
In my testing, I did not face any sorts of disconnection or pairing issues, and it worked flawlessly.
You also receive voice command about your connectivity status, including – connection and pairing.
It can connect up to two devices at the same time, which is another plus point of this earphones.
The Bluetooth signal was also very strong and I was able to walk about 8-10m away before skips in connection.
But during my testing, I found that if the phone is in our lower pocket, then there is little bit distortion in the connection. I do not know if this problem is only with my unit or every Tangent Evo earphones, I will update you later.
Battery life
The pTron promises about 8 hours of battery life, and we managed to get about 6-7 hours of battery life on a single charge, which is good.
It takes approx 3 hours time to full charge itself, you can easily get a notification via Indicator light (Red: charging, Blue: full charged).
If you have Android phones running Android 8.0 or later, you can see the battery life of the Bluetooth headset.
Microphone
The headset has a tiny microphone near the charging port, which is decent in most cases; The audio caught by the microphone is not very loud, but offer decent clarity.
However, when you are in a crowded, noisy environment, it doesn't pick up your voice. This is common in most Bluetooth headsets since the tiny microphone doesn't catch your voice.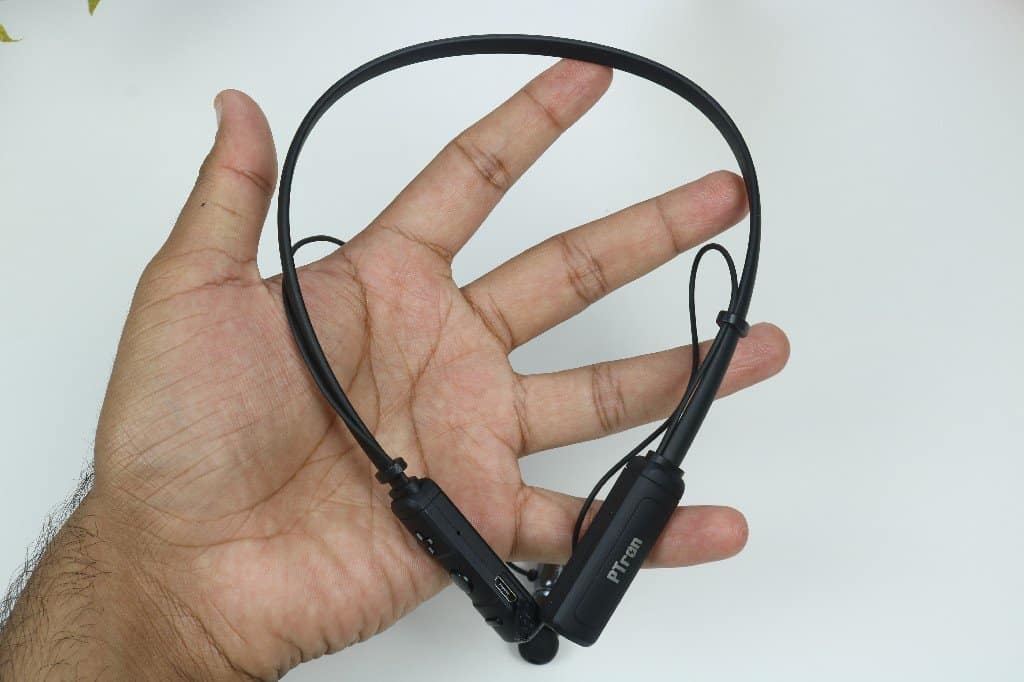 Sound Quality
Coming to the sound quality, the pTron Tangent Evo offers reasonably good sound quality with a decent amount of bass.
I am not saying that these earphones offer you one of the best sound quality, but compared to its price tag, the sound quality is really decent.
The overall volume was good and high enough, and the best thing is that it's even clear at maximum volume.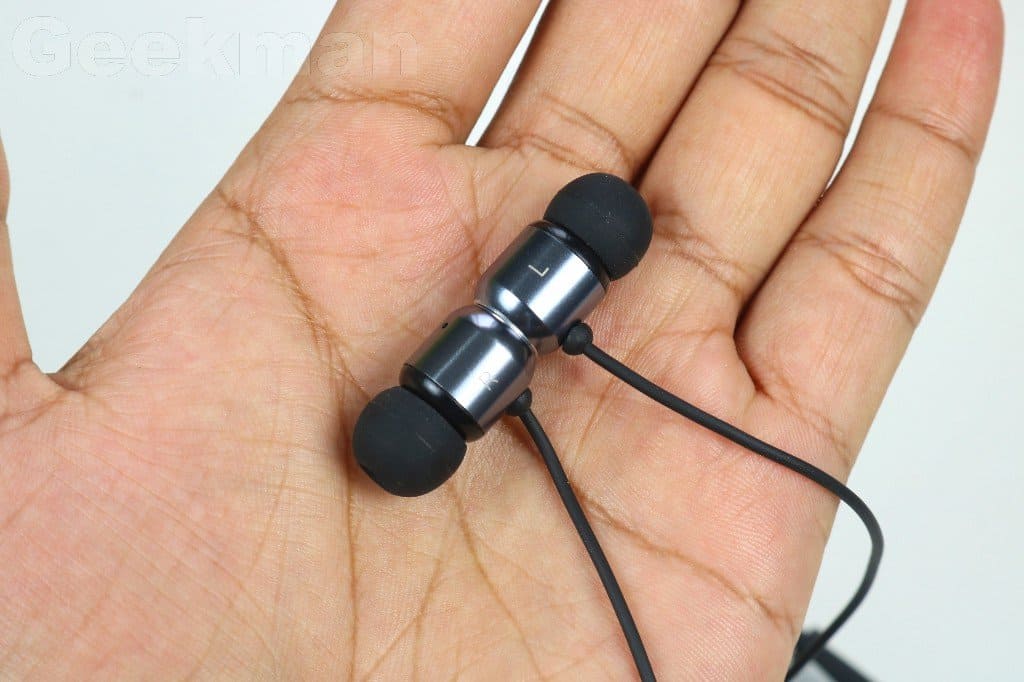 Talking about bass sound, then yes it offers the right amount bass that we can expect from decent quality budget Bluetooth earphones.
The bass sound a little bit crispy, and I think the depth is missing. But the good part is that the crispy bass makes your track little bit energetic.
Coming to the vocal and treble sound, then I just say again the vocal sound is decent. The best part is that even at high volume vocal sound is clear.
Treble sound, well I am not very impressed with this part. The treble sound is not very clear, especially at high volume. The good thing is that it not ruin the overall audio too much.
Final Word
Overall, the pTron Tangent Evo is a good affordable Bluetooth neckband earphone at a price of Rs. 699. I loved the design and build of these earphones. The comfort level and decent sound quality too play a big role in making this a very well rounded package.
If you are audiophile person, then definitely this headset is not for you, but if you looking budget-friendly decent neckband style wireless earphones under 1000 Rs for day to day use, then this is the right choice for you.
If you want any help to find the right kind of earphones for you, then check our list of best wire earphones under 1000 Rs, best wireless earphones under 1000 Rs.
Buy now: