Are you looking good budget wireless Bluetooth Earphones? then you come to the right place. Here you find a list of best Bluetooth Earphones under 1000 Rs. So choose the right wireless Earphones from this list and save your money and time.
I update this list every month and I try my best to provide latest and best earphones for you
How I made this list? I and my team buy all the best selling wireless earphones from the Indian market and test for at least 3-4 days. When our all test and comparison complete, we update this list. You can check the full review of these products on our Youtube channel Geekman.
Why you need Bluetooth Earphones?
Long-lasting compared to wired
More Compatibility
Best for sports activity and travelling
What types of Bluetooth Earphones? 
Short cord Bluetooth Earphones:
Affordable
Ideal for home use and frequent traveller
Easy to carry and storage
Neckband Earphones:
Best for running, walking, or any other sport activity.
More comfortable than a short cord.
Durable
More convenient to controls
True Wireless Earbuds:
Currently, there are no any good quality true wireless earbuds in this price range. For good quality true wireless earbuds, increase your budget at least 2500 to 3000 rupees.
These are the best Bluetooth Earphones under 100 Rs for this month
1. boAt Rockerz 255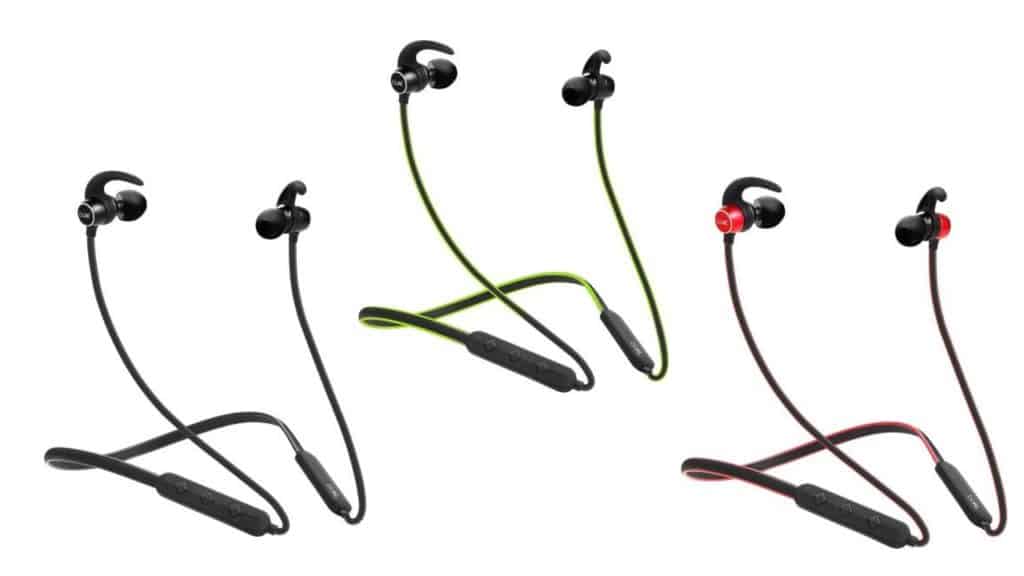 The price of these Bluetooth earphones are slightly high than 1000 Rs, but due to its amazing sound quality, it is on this list. It would be worth to spend an extra 200 Rs for this earphones. The boAt Rockerz 255F has the potential to attract customers who prefer Heavy bass and sharp highs in their sound, like most of the Indian users. But if you want balanced audio, then this will be not the best choice for you.
In terms of design, the headset looks quite stylish with sporty ergonomics design. It very comfortable and retains its fit even during activities. The IPX5 waterproof certificate, comfortable fit, and heavy bass energetic audio make these earphones to one of the best wireless sports earphones under 1000.
Main Highlights
Specification
Lowest Price Buying Options:
2. Infinity (JBL) Glide 100 & 120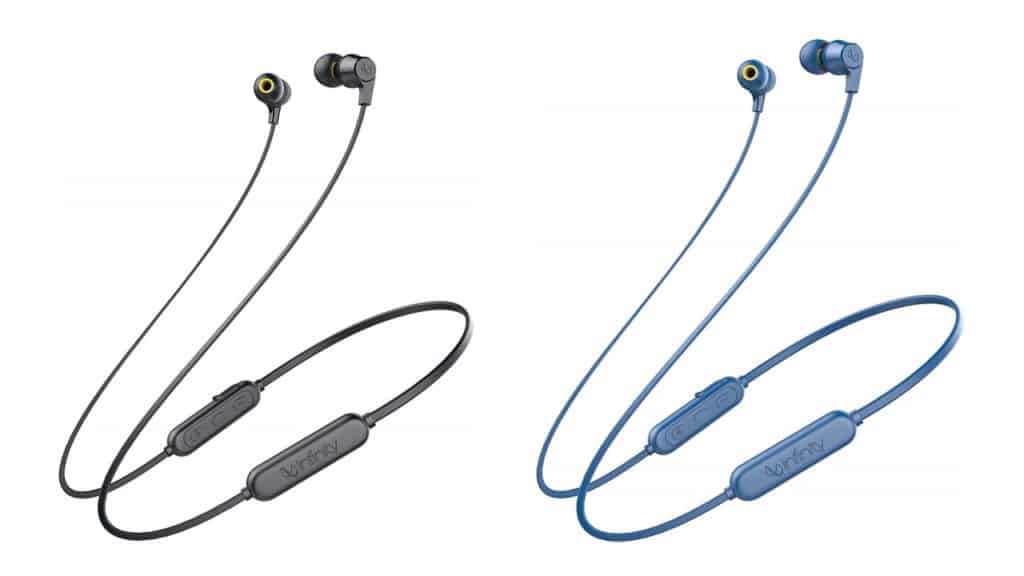 The Infinity Glide 100 is my second choice on the list of best Bluetooth earphones Under 1000 Rs. The infinity is JBL owned brands and they recently launched these new earphones in the Indian market. These earphones have the same design, build and audio as their wired version, the only difference is the Bluetooth. It comes with a stylish look and decent build quality, as we might expect from a budget wireless earphones.
The sound quality is also good, it produces nice balance audio similar to other JBL signature products. All in all these earphones are really value for money product and offer good comfort, decent audio and long battery life. If you want a metal body and more stylish look, go for its older brother ' Glide 120'.
Main Highlights
Specification
Lowest Price Buying Options:
Glide 120
3. Ant Audio Wave Sports 535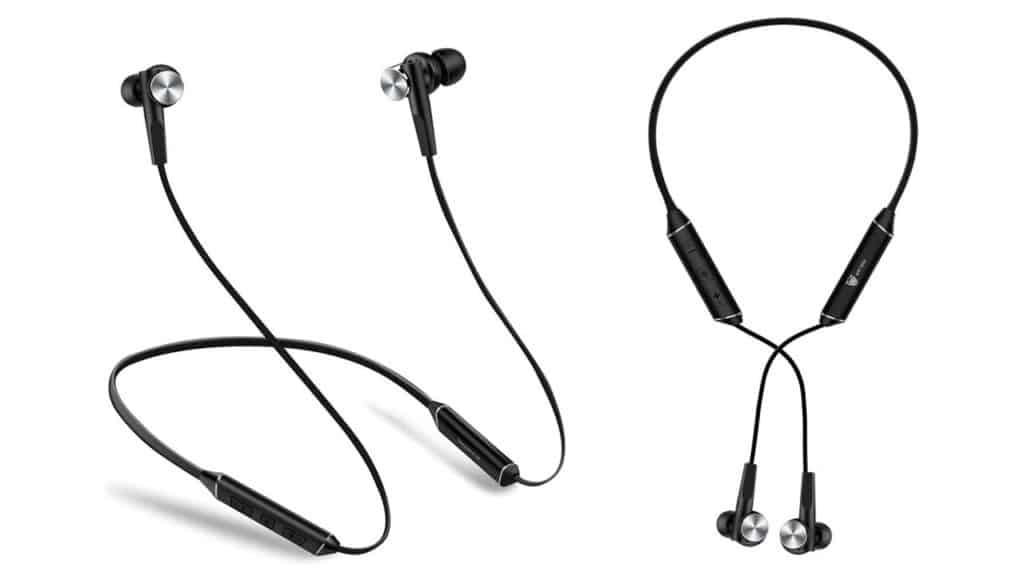 The Ant Audio Wave 535 is recently launched in the Indian market with the latest Bluetooth chipset and HD sound quality. On the design front, the headset looks really stylish and premium. The build quality is quite good compared to the price. The earphone is very comfortable and offers a secure fit with its unique design.
The best part is that it comes with the latest Bluetooth 5.0, which allow you to connect with two devices at the same time. It also comes with CVC6.0 noise cancelling technology, that filter the unwanted outer noise. Due to the latest Bluetooth technology, the earphones promise you up to 8 hours long battery life. The sound quality of these earphones is really decent, the 10m dynamic drivers offer very loud audio and heavy bass. If you are a bass lover then you will definitely like these earphones.
Main Highlights
Specification
Lowest Price Buying Options:
4. Xmate Mana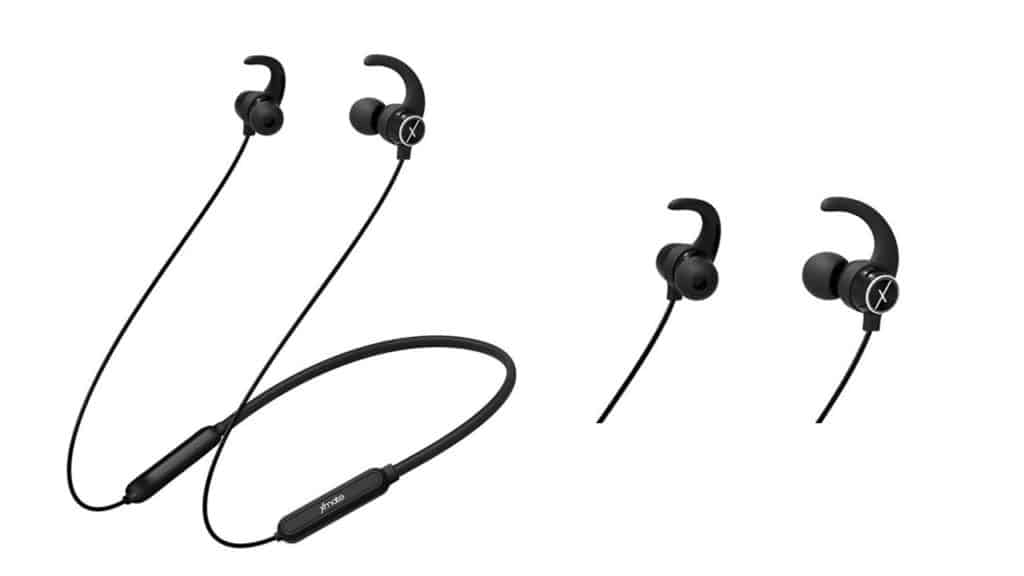 Xmate is an Indian brand and very popular for mobile accessories, the company recently launched this affordable neckband Bluetooth earphones in the market. The amazing bass-oriented sound quality and affordable price tag make these earphones perfect for users who like bass more than anything.
Main Highlights
Specification
Lowest Price Buying Options:
5. boAt 100 Wireless On-Neck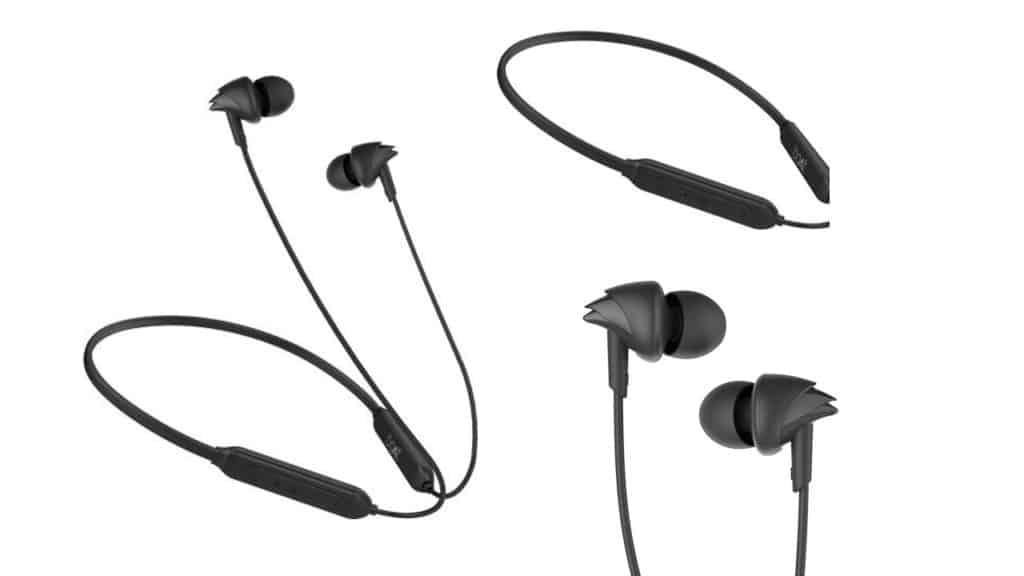 The boAt 100 is my fifth choice on the list of best Bluetooth earphones under 1000 Rs. This These Hawk inspired earphones look really good and also very comfortable. Unlike the name claims, it comes with decent bass and treble sound. For the asking price, it definitely a good choice to buy.
Main Highlights
Specification
Lowest Price Buying Options:
6. Flipkart SmartBuy ONB18AA008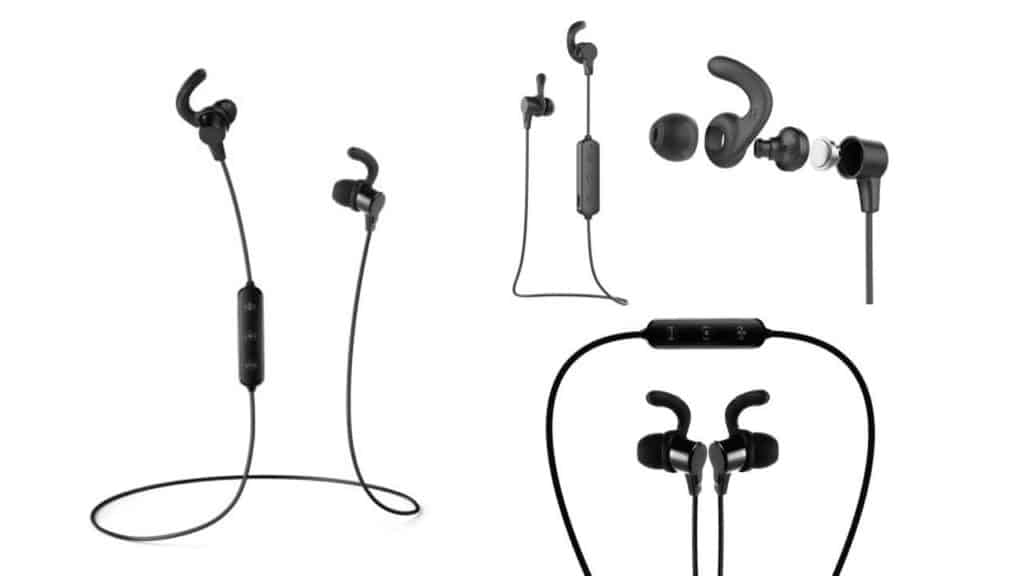 Main Highlights
Specification
Lowest Price Buying Options:
So, here is the quick summary of the best Bluetooth Earphones under 1000:
boAt Rockerz 255

Infinity (JBL) Glide 100

Ant Audio Wave Sports 535

Xmate Mana

boAt 100 Wireless On-Neck

Flipkart SmartBuy ONB18AA008