Indian smartphone accessories brand Ptron launched its latest slim and compact 10000mAh Power Bank ' Ptron Dynamo Pro ' in India. Unlike most of the power banks available in the market, the power bank is light-weight and compact so that it can fit your pant pocket, and comes with USB Type-C 18W QC 3.0 PD port with Two-way Fast Charging support. The main highlight of this power bank is that it is 100% Made in India.
Box Content
Ptron Dynamo Pro 10000mah Power Bank
Small USB Type-C Cable
User manual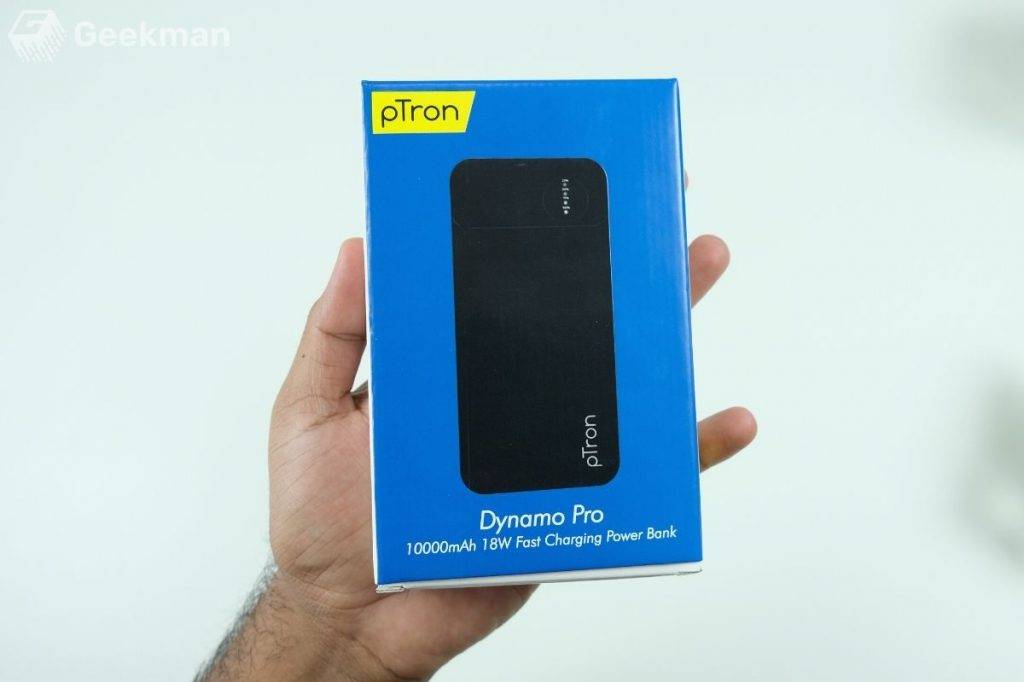 Design and Build
Starting with the design, the power bank has a small rectangular design with curved corners and a plastic body. The quality of the plastic build is really good and justifies the price tag, but at the same time it prone to scratches easily, so it is recommended to keep the power bank away from sharp objects.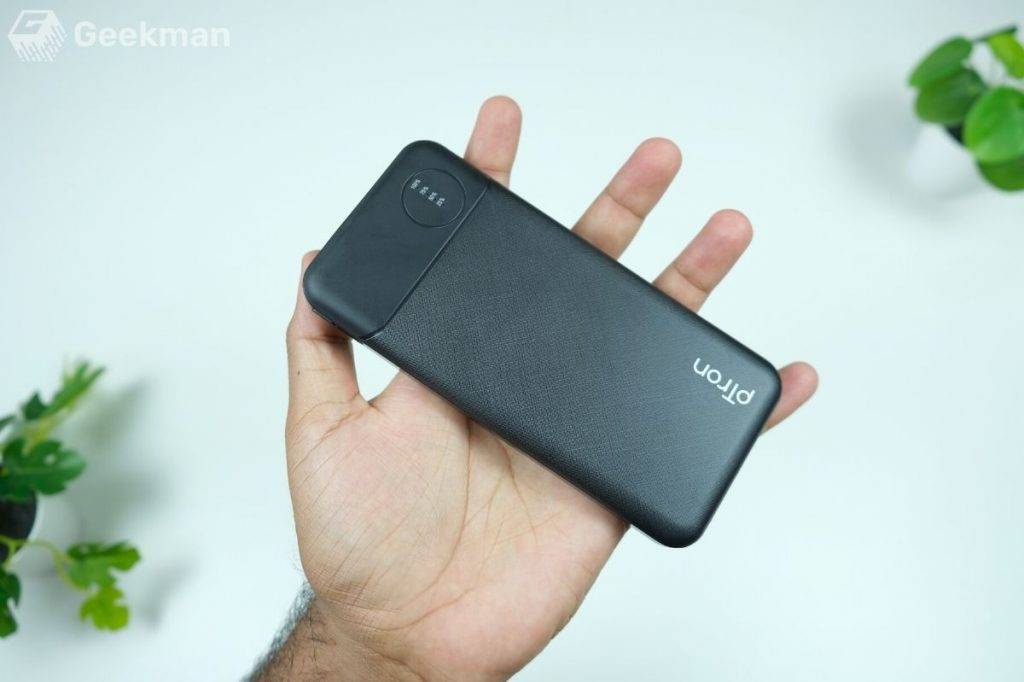 The main prime point of this Ptron power bank is that it's very slim and compact, as well as very lightweight (only 225g). You can easily carry this power bank in your jean pocket. Overall, the design and build of this power bank are decent. I think there is nothing to criticize.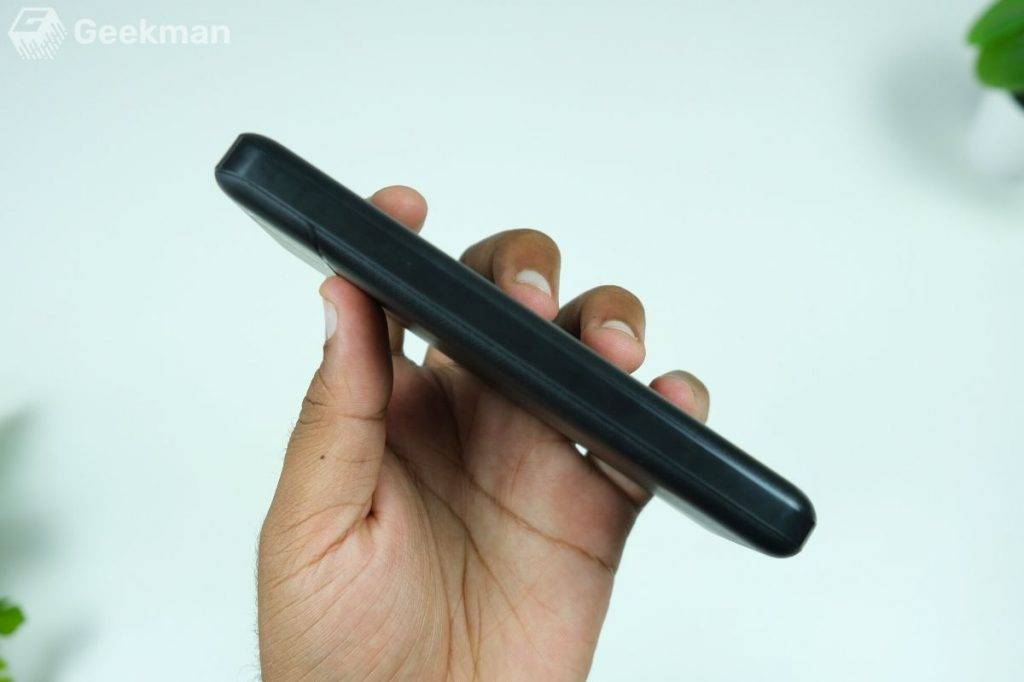 There is a battery indicator button on the right side and all the ports on the top. There is a USB Type-C PD 18W input (5A-3A / 9V-2A) and USB Type-C PD 18W output (5A-3A / 9V-2A /12V/1.5A). Next to it is the normal USB Type-A output port(5A-3A / 9V-2A /12V/1.5A). Along with these, the normal micro USB charging port is also present.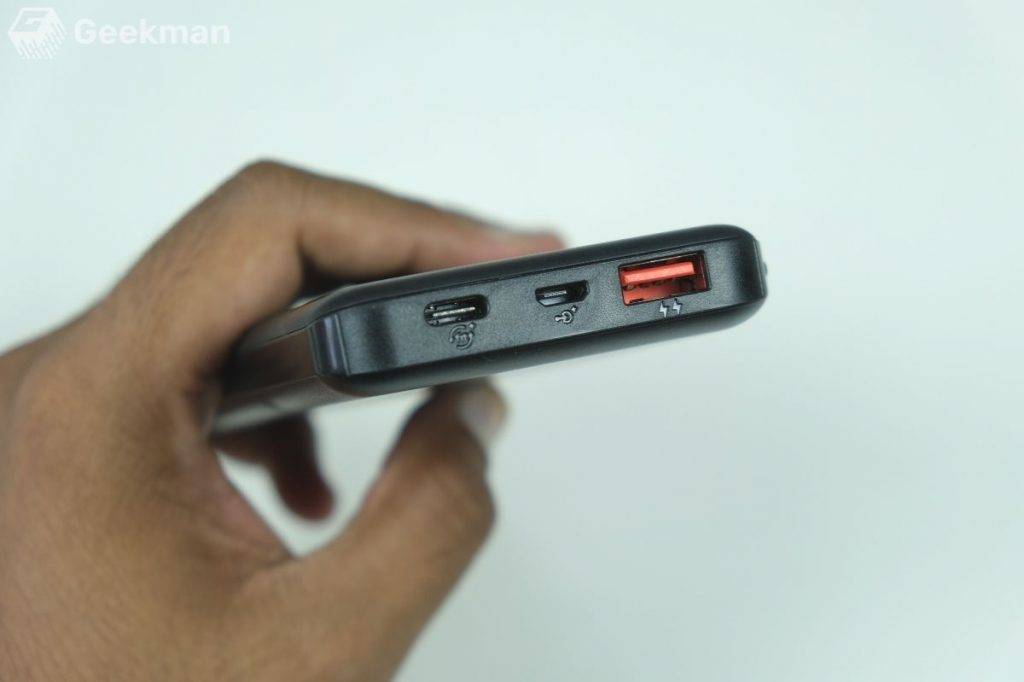 Performance
The Ptron Dynamo Pro can charge even an iPhone, iPad, and even Macbook (with Type-C Port) since it offers USB Type-C PD output. It automatically recognizes the device you plug in and offers an ample amount of power required.
I tested this power bank with my iPhone, Samsung M31, and Oneplus Nord, and I didn't find any compatibility-related problem. Coming to the charging time, if you charge your 4000 mAH battery-powered smartphone using an 18W QC 3.0 USB Type-C port then within 1h 25 min your phone will be in full charge. As the same, the normal 18W USB Type-A port delivers the same result (maybe a little less).
Coming to the power bank charging time, It takes only 3 to 3.5 hours to fully charge itself with a +18W charging adapter. Using the normal micro USB cable it takes approx. 4-5 hours for a full charge.
The power loss during volage conversion is a common problem in power banks. The company doesn't reveal the conversion rate. I able to charge the 4000 mah battery-powered phone almost and half the time, so the conversion rate should be somewhere around 65 to 68%. You can easily get 6500 – 6800 mAH capacity out of the full capacity. The result is really good, most of the best selling power banks under 1000 Rs deliver the same capacity.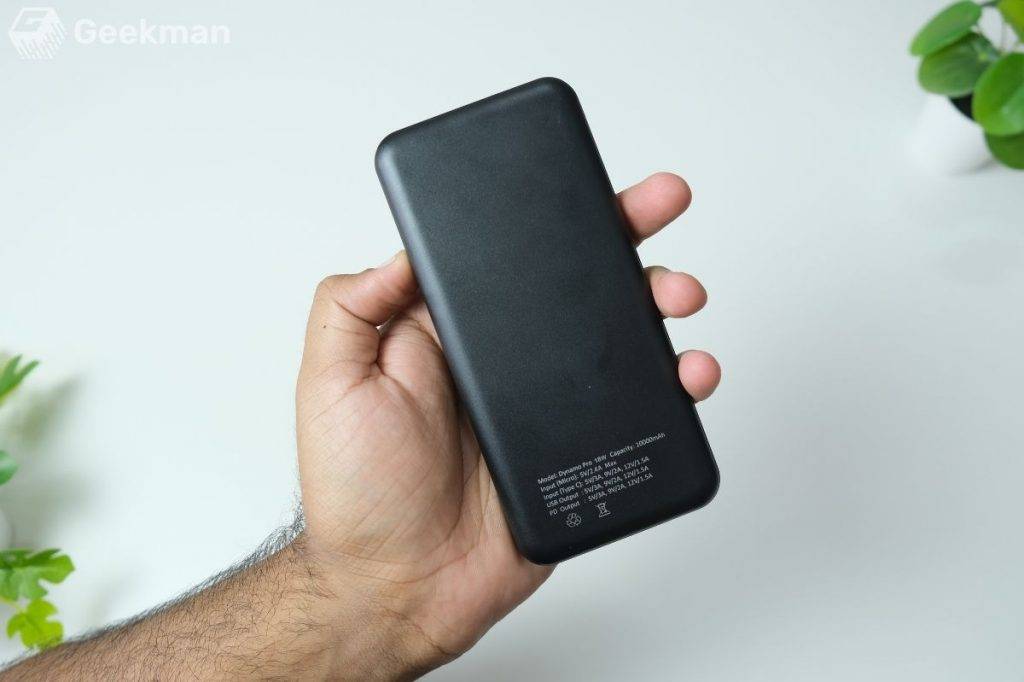 Another best part is that the power bank doesn't get heated even after hours of usage. The Ptron Dynamo Pro also comes with 7 layers of safety protection, so don't worry about over-charge, over-discharge, over-voltage, and over-current.
Conclusion
Priced at Rs. 799, and sold at an offer price of Rs. 699 on Amazon India, the Ptron Dynamo Pro 10000mAh Power Bank is a good choice and value for money. If you looking compact power bank with two-way fast charging and also want USB PD support for charging iPhone and iPad, then you can definitely buy this power bank. For more info please check the full review of this product on our Youtube Channel Geekman.
Also Read: