Box Content
The earphones ship alongside a range of ear tips & stabilization fins (S type gel), line clip, cable separator and necessary manuals. Inside the box, you will also find computer audio transfer line cable, which allows you to connect these earphones to your desktop PC and Xbox.
Plextone G15 Specification
Driver size: 10mm
Frequency Response Range: 20-20000Hz
Resistance: 16Ω
Wire length: 1.5m
Microphone: Yes
Volume Adjustment: slider
Call & music controls: Yes
Weight: 17g
Warranty: 1 year
Design & Build
In terms of design and build, the Plextone G15 definitely win my heart. The earphones look very stylish and beautiful with black and red colour combination. Materials used for the earphones are of good quality and hence offer a premium look. If you don't like a red colour then don't worry, you also have green and blue colour options.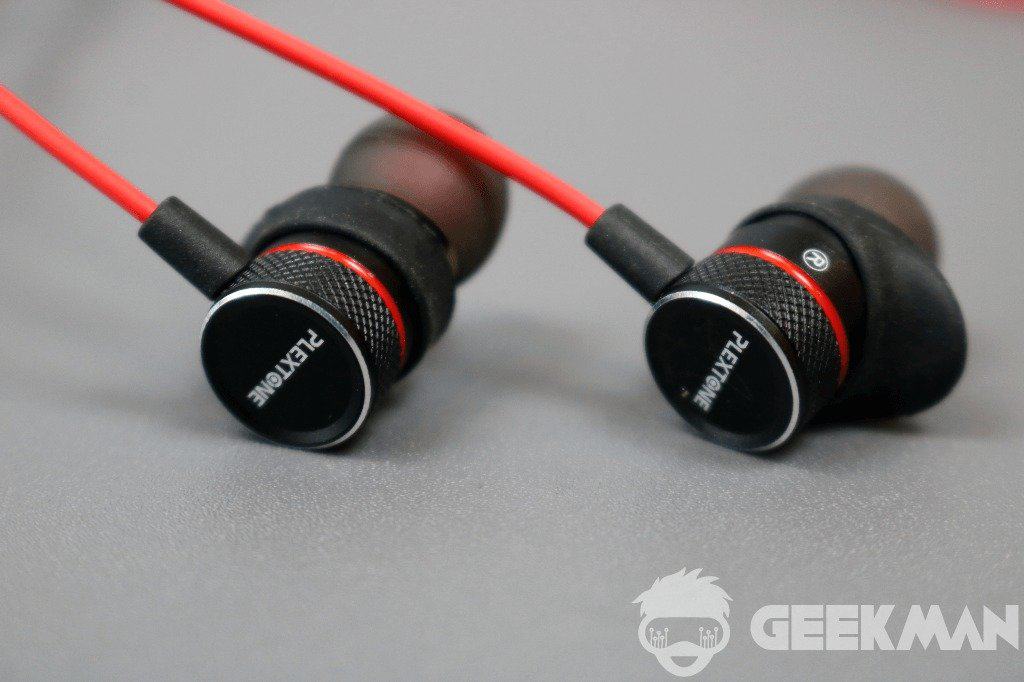 The G15 features an aluminium housing that gives a super durable feel. It also has magnetic ear tips, which help you to secure your earphones when you are not using them. I haven't seen any budget earphone which comes with the magnet ear tips, thanks Plextone.
The cord is 1.5 meters in length and made of Kevlar fibre and has a TPE coating which makes it soft to the touch and reduces microphonics. The quality of the cable is quite good compared to the price but the only flaw is that it not tangle free.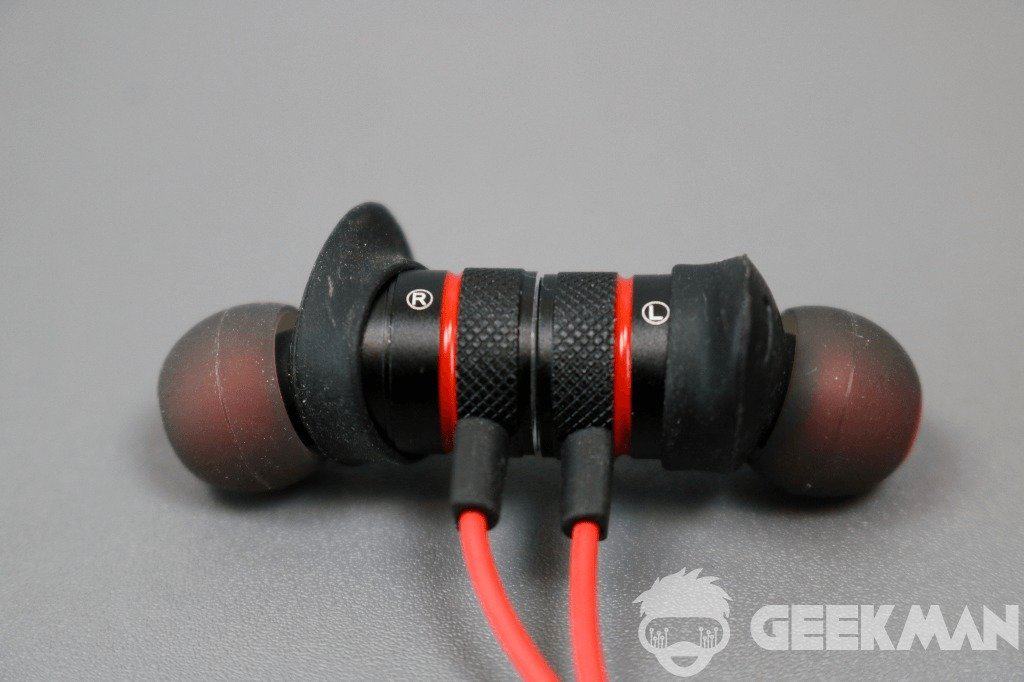 On the middle of the cable, you will find a metallic cylinder shape capsule, where you get noise cancelling microphone and a multifunction button. Using this button you can control your music and calls. It also has a volume slider, which allows a more easy way to control volume. The quality of the microphone is quite good, so you can definitely use it for internal gaming chat and calls.
Overall Plextone G15 had a premium looking design and solid build quality in a given price range.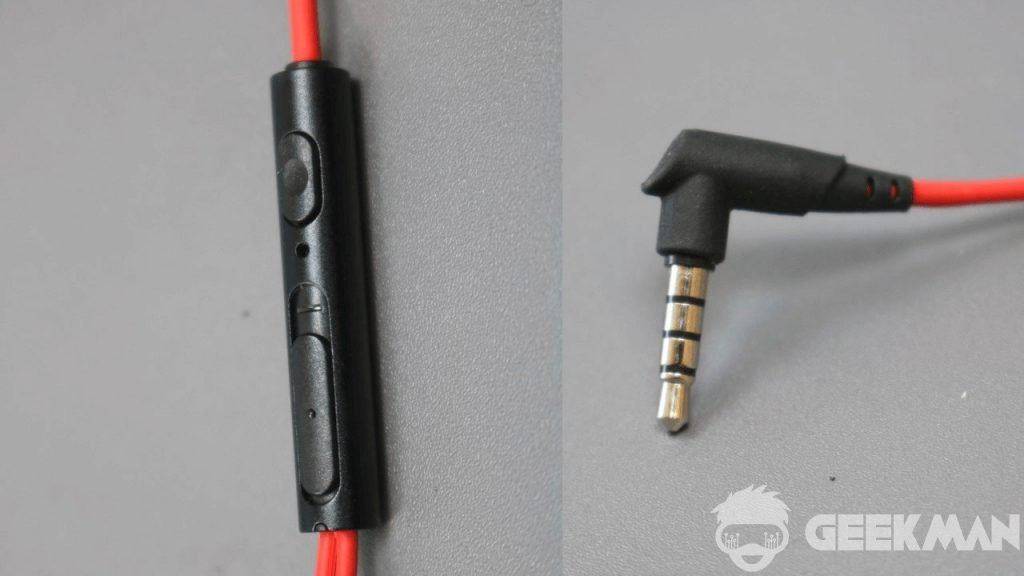 Comfort & Noise cancellation
Being gaming earphones primarily, the Plextone G15 is designed keeping gamer's needs in mind. Most gamers use headsets continuously for several hours every day and that means they need the most comfortable pair of earphones that they can get. In my experience, the G15 is offered decent comfort, you can easily wear these earphones for 2-3 hours continuously.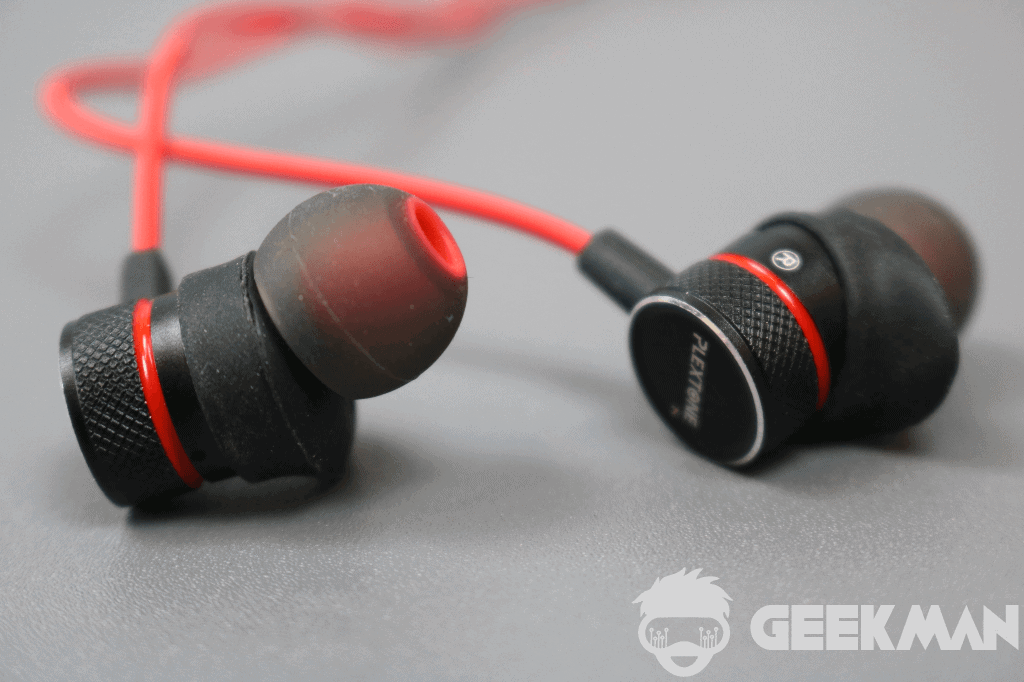 The main reasons behind the comfort are the unique module design and good quality silicone ear tips. And yes, the S shape ear gal also plays a major roll on it. The S-shaped ear gal ensures you get secure feating and also prevent unwanted outdoor noise. Another best part is that the earphone is very lightweight (17 g), which means you can easily use it for long gaming season.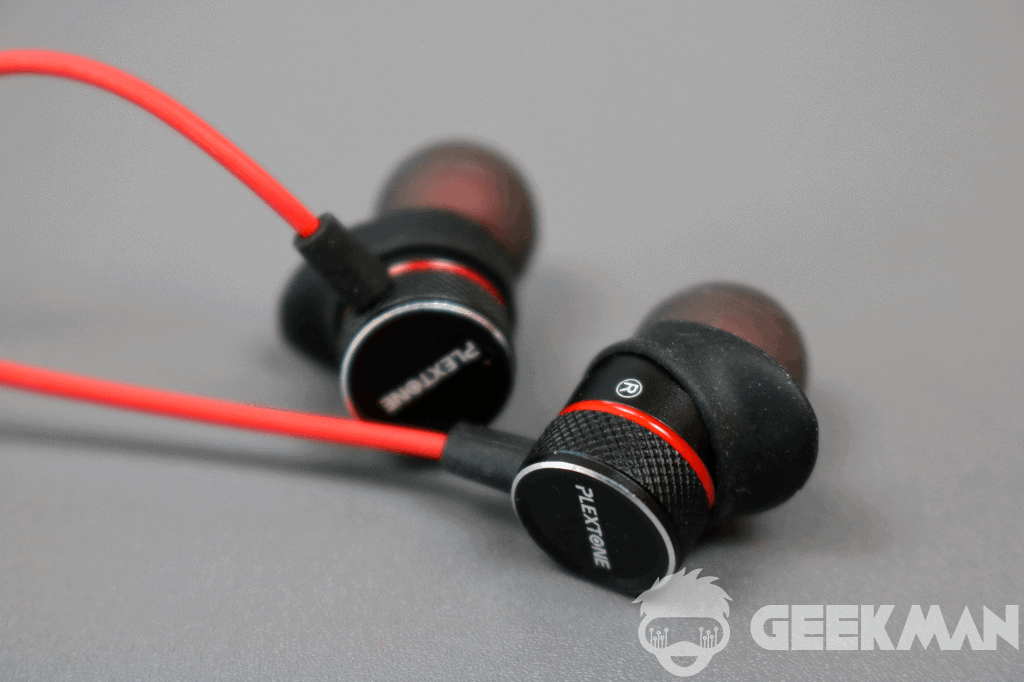 Sound quality
The audio quality on the Plextone G15 is quite good for music and movies despite being a gaming headphone. The 10mm drivers of these earphones offer very loud and clear sound. I am quite impressed with the Bass sound. The Bass sound is very high and punchy, which gives you a very good gaming experience.
The best part is that the earphones don't muffle up at full volume, which is a very rare plus point in this price segment. I used G15 while Playing PUBG mobile and the overall experience is quite good. The vocal and treble are also very clear and clean, which gives you a little bit balanced sound. But still, this is gaming earphones so we can't expect balanced audio like Sennheiser CX180 or other normal earphones.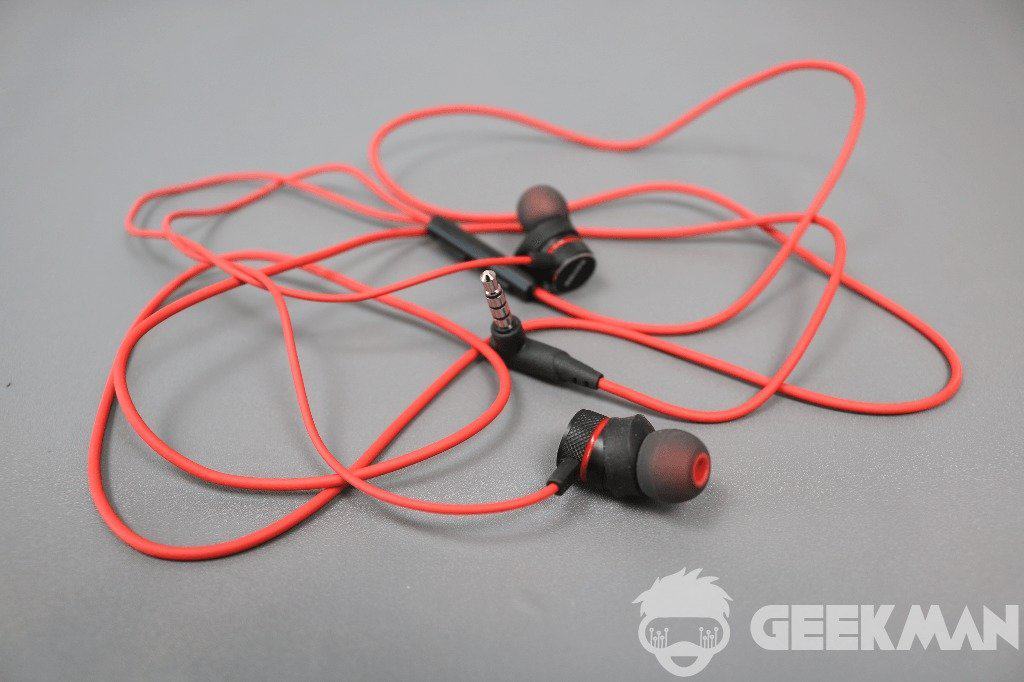 Final word
Although the Plextone G15 is the best budget earphones for gaming and chatting. For these two purposes, the headset really does excel. The sound quality is really good and the bass really does add to a nice effect when gaming. The close fitting cans also make sure that you have a totally immersive experience. So if you want to buy these gaming earphones, just go for it. More info please check full review video on my Youtube channel: Geekman.
Buy now