Finally, after a long wait, the Oppo Enco Air 3 Pro launched in the Indian market with a price tag of Rs 4,999. In terms of features, the Oppo Enco Air 3 Pro offers several things that other brands in this price range do not. Apart from ANC (Active Noise Cancellation), it also supports LDAC hi-res audio, in-ear detection, and various other audio customization features. Now, let's discuss these features in detail. And the most crucial question remains: how does it compare to the other best-selling TWS earbuds under Rs 5,000?

Oppo Enco Air 3 Pro Specifications:
| | |
| --- | --- |
| Colors | White, Green |
| Drivers | 12.4 mm wool composite dynamic |
| Bluetooth codecs | SBC, AAC, LDAC Hi-Res |
| ANC | Yes, 49DB |
| Mic | 4-mic array |
| Water-resistance | IP55 |
| Bluetooth | 5.3 |
| Support | Android 6.0+, iOS 12+ |
| App Support | Yes, Heymelody |
| Battery | 43mAh (earbuds) / 440mAh (charging case), 7h (single charge) / 30h (with charging case) |
| Charging time | 1h quick charge |
| Other Features | Touch control customizes, Ambient Aware, Low latency gaming mode, Fast charging, OPPO Alive Audio, In-Ear Detection, Dual Pairing |
| Weight | 48G – With charging case, 4G – Single earbuds |
Box Content
Oppo Enco Air 3 Pro TWS
3 different size ear tips
USB Type-C charging cable
User manual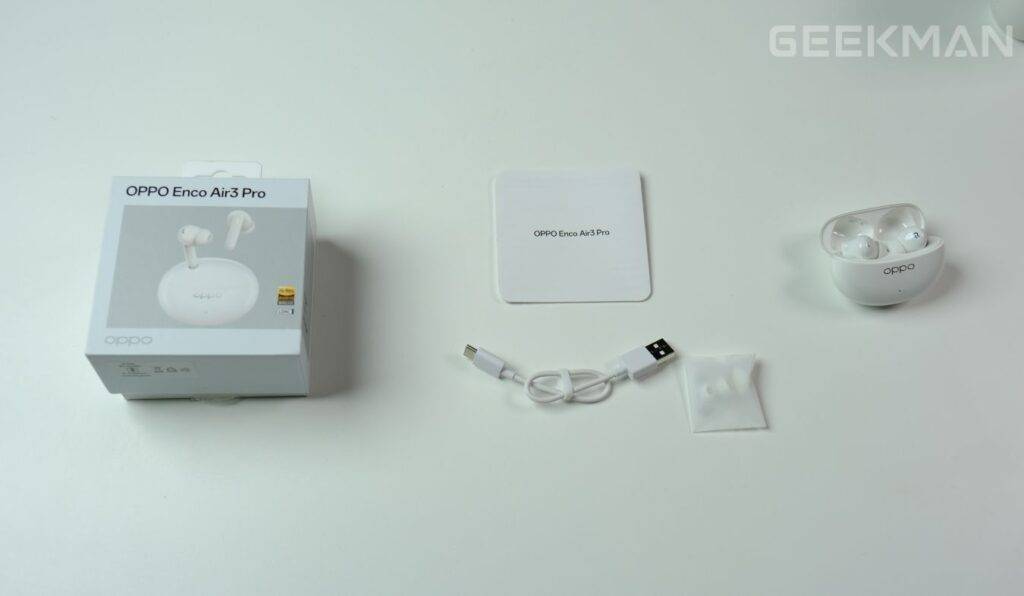 Design, Build & Comfort
The first thing everyone will appreciate about the Oppo Enco Air 3 Pro is its design. It has a highly attractive and eye-catching look. It is quite similar to the Enco Air 2 Pro, featuring the same smooth, pebble-shaped design with a glossy finish. This gives it a premium feel and a great in-hand experience. The build quality of the Enco Air 3 Pro has also been slightly improved compared to its predecessor. The charging case feels sturdy and durable in hand.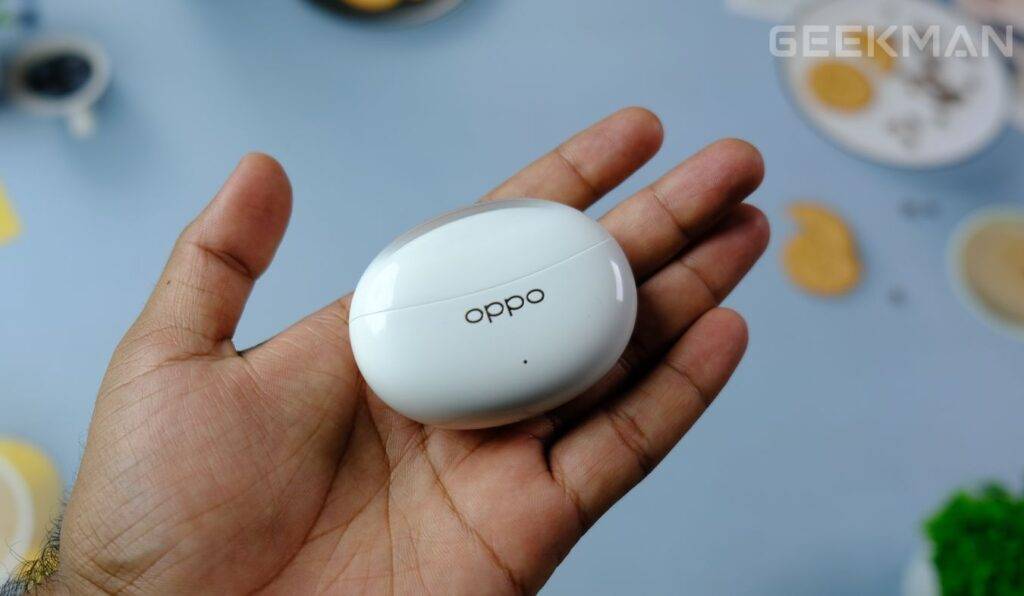 Yes, the Enco Air 3 Pro is slightly heavier than its predecessor, but not too much heavy. You won't have problems carrying it in your pocket for daily use. However, it's important to note that the charging case may be prone to scratches, so keeping it away from sharp objects is advisable.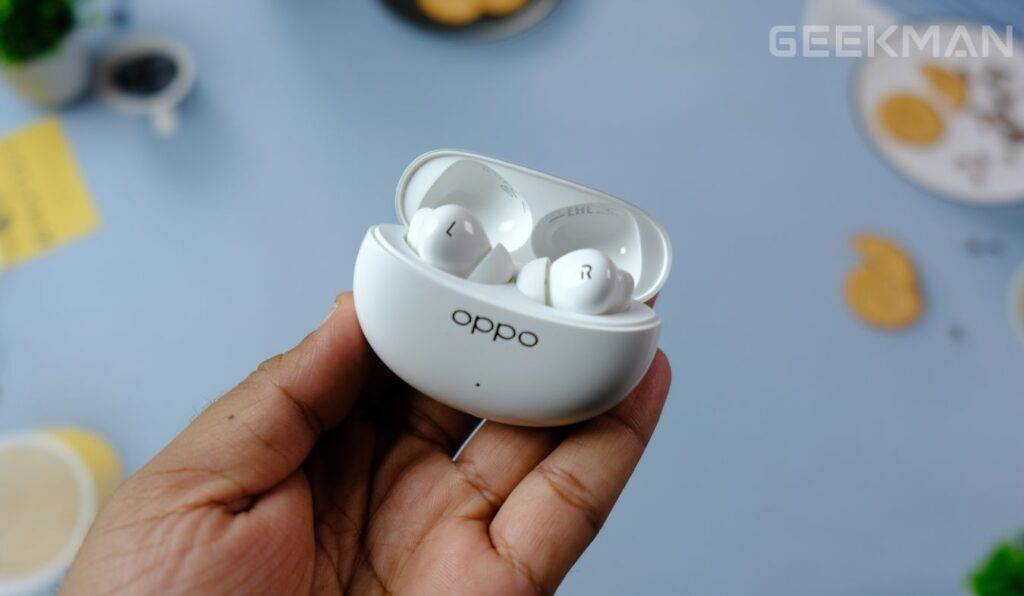 The build quality of the earbuds themselves is also quite good. They feature the same long stem design as the previous variant, with nothing much change in terms of design. However, they have become slightly lighter, which adds to the comfort factor. I used them continuously for 2-3 hours yesterday, and they felt comfortable to wear.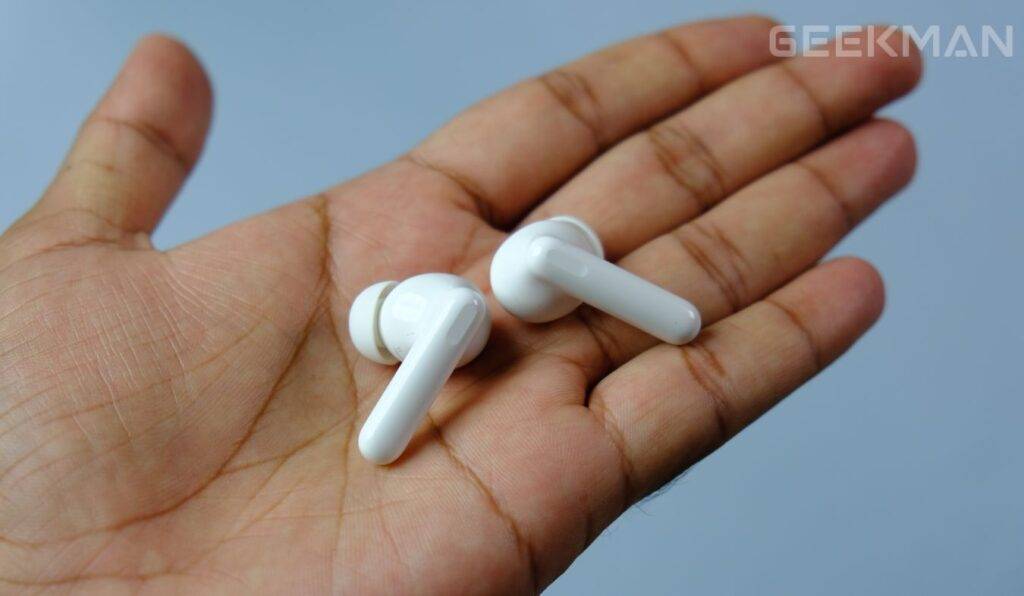 The touch controls on the earbuds work quite well. The touch response is good, so there are no issues with using them. Additionally, you can customize the touch controls through the companion application. Moreover, the Oppo Enco Air 3 Pro has an IP55 waterproof rating, protecting it against dust, sweat, and rain.
Overall, the design, build quality, and comfort of the Oppo Enco Air 3 Pro earbuds are quite promising.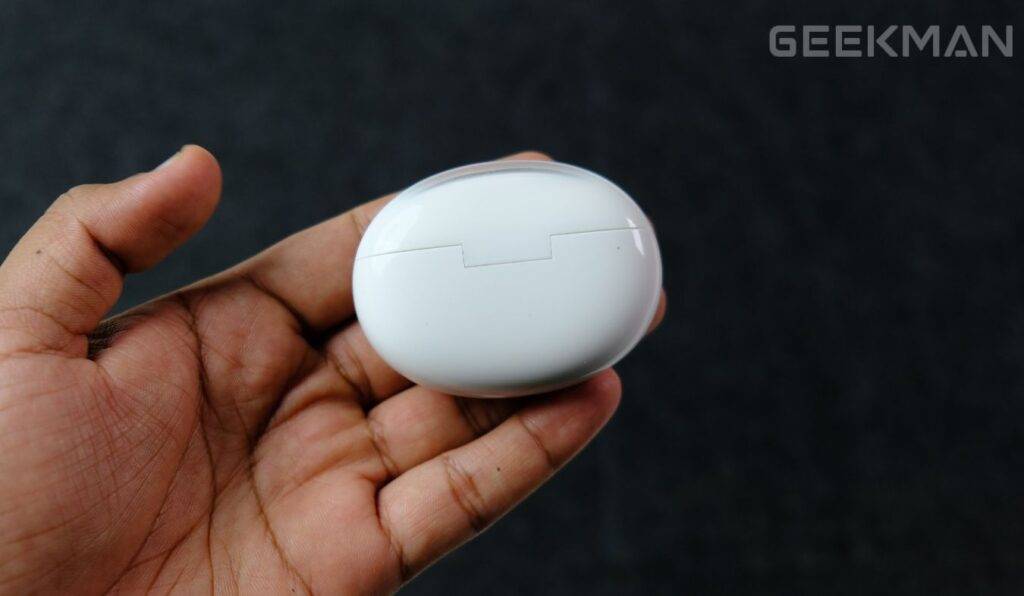 Connetivity & Features
Let's talk about connectivity. Oppo Enco Air 3 Pro comes with the latest Bluetooth 5.3, which promises better connectivity range and stability. I tested it with my iPhone, Android phone, and laptop, and it paired quickly with all of them. Moreover, for Android phones, it even supports Google Fast Pair, making the pairing process incredibly easy. I didn't encounter any issues with the range and connectivity of Bluetooth 5.3, which is great.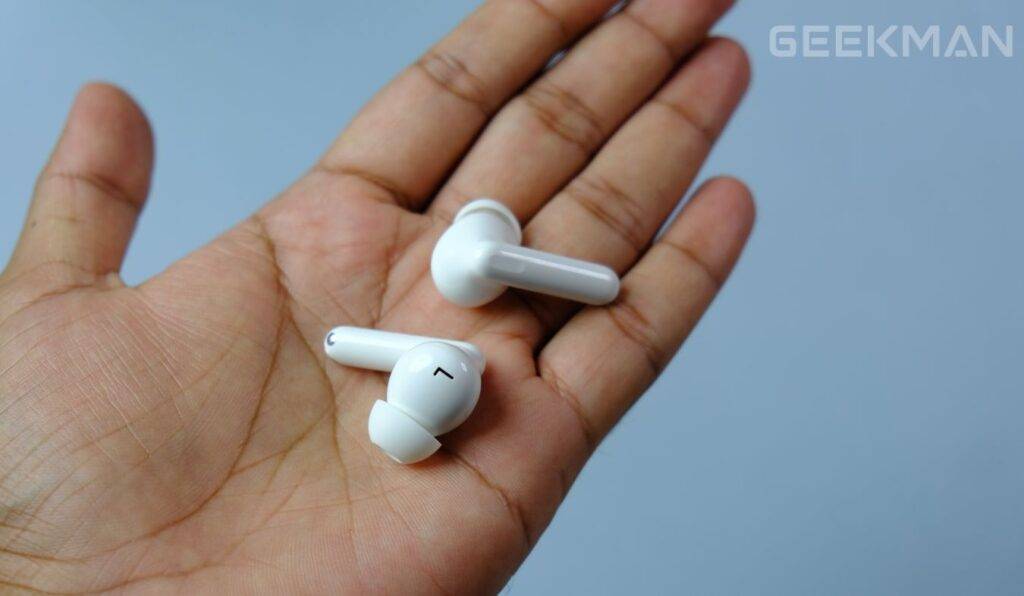 Now, let's discuss some advanced features. Dual pairing is available, and it works really well. But my favorite feature, as I mentioned before, is the wear detection support. It's quite rare to find in this price range, but I'm glad it's included in this TWS earbuds.
The biggest highlight feature of the Oppo Enco Air 3 Pro is the active noise cancellation (ANC). It offers up to 49dB ANC, which is quite good for the 5000 Rs price range. You'll need to download the HeyMelody app to access ANC and other features unless you have an Oppo, Realme, or OnePlus smartphone. In that case, you can find all the options on the Bluetooth settings page. If you have an iPhone, Samsung, or another phone brand, you can also adjust these settings through the HeyMelody app.
In addition to ANC, you also get transparency mode, which is useful. And most importantly, these earbuds have a personalized active noise cancellation option. Four preset modes are available, which you can set according to the use environment or the fit of the earbuds. Alternatively, you can simply enable the personalized noise cancellation option, automatically adjusting based on your ear structure and fit.
Now, let's talk about the performance of the ANC. I found its ANC decent and promising when I tested it indoors and outdoors. Of course, it can't be compared to high-end options like Apple AirPods or Sony or Boss premium earphones. But considering around 5000 Rs, its ANC is quite effective.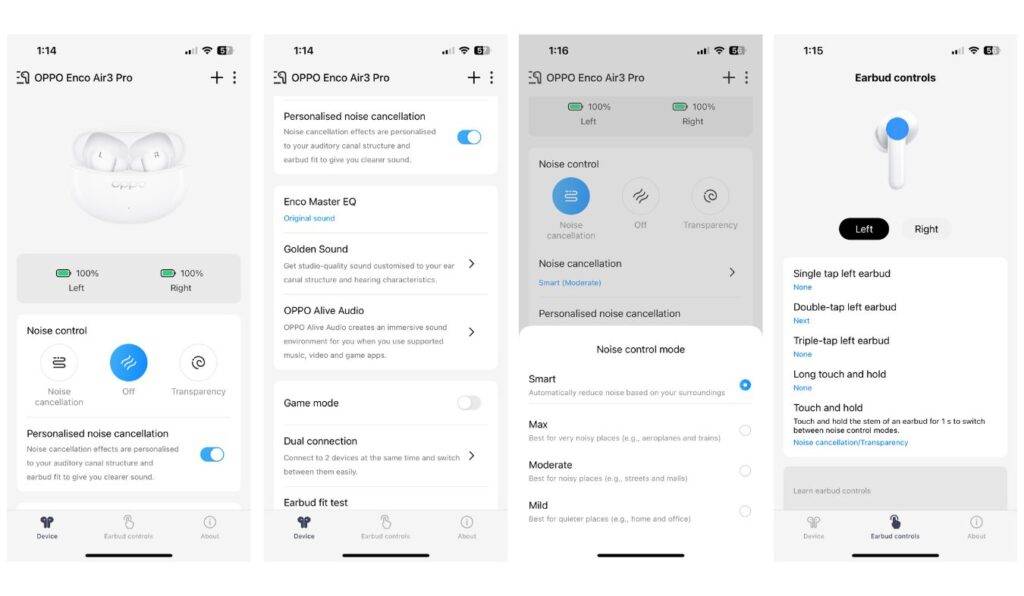 Please Note: keeping ANC on for an extended period of time, like with other TWS earbuds, can cause discomfort and pain in the ears and head. That's why I never use ANC In TWS Earbuds, and I wouldn't recommend anyone solely focus on ANC when purchasing TWS earbuds.
Additionally, it has an AI-based wind noise algorithm that works in normal mode. I haven't tried this feature in other TWS earbuds before, so I can't make a direct comparison, but I did test it with another pair of earbuds with a similar design. I noticed a slight difference outdoors—the wind noise was somewhat reduced. So, that's another good add-on to these earbuds.
In addition, the application provides options to customize the touch controls of the earbuds. It also offers camera control, find my earbuds, in-ear detection, and dual connection settings. Apart from these, there are 2-3 more options related to sound quality that I will explain further.
Gaming
It also features a low-latency gaming mode, which is only visible in the HeyMelody app. In Oppo, Realme, and OnePlus phones, this mode automatically turns on when entering a game, so you won't find the option on the Bluetooth setting page.
I tested it in games like BGMI and COD, and it works well. Another helpful option for regular music and movie experiences and gaming is the Oppo Alive Audio Mode, which can also be referred to as "special audio mode." Similar features are found in Sony headphones. It enhances the surrounding sound, making a difference in games like BGMI and PUBG Mobile. It becomes easier to locate enemies and determine bullet and vehicle directions, making it an ideal option for regular gamers as well.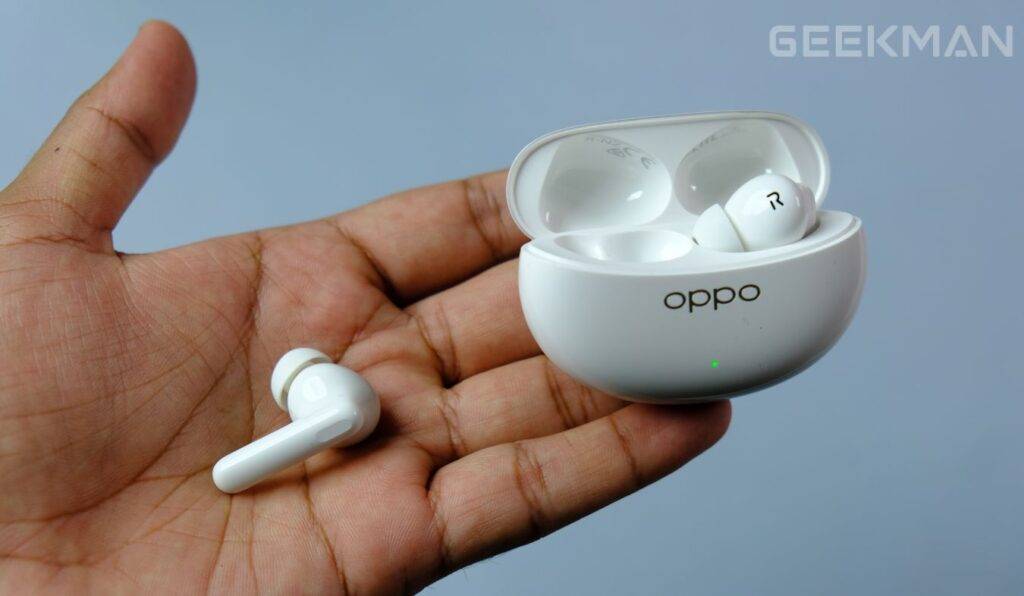 Calling Experience
The microphone quality of the Oppo Enco Air 3 Pro is quite decent. I have tested it in both indoor and outdoor environments, and my calling experience has been smooth, with hardly any voice breaks or muffled sounds. The person on the other end didn't face any issues either. However, there is a slight catch of background noise when used outdoors, but that's quite normal for TWS earbuds, and at this price range, it's difficult to expect much better. So, overall, the microphone quality is decent.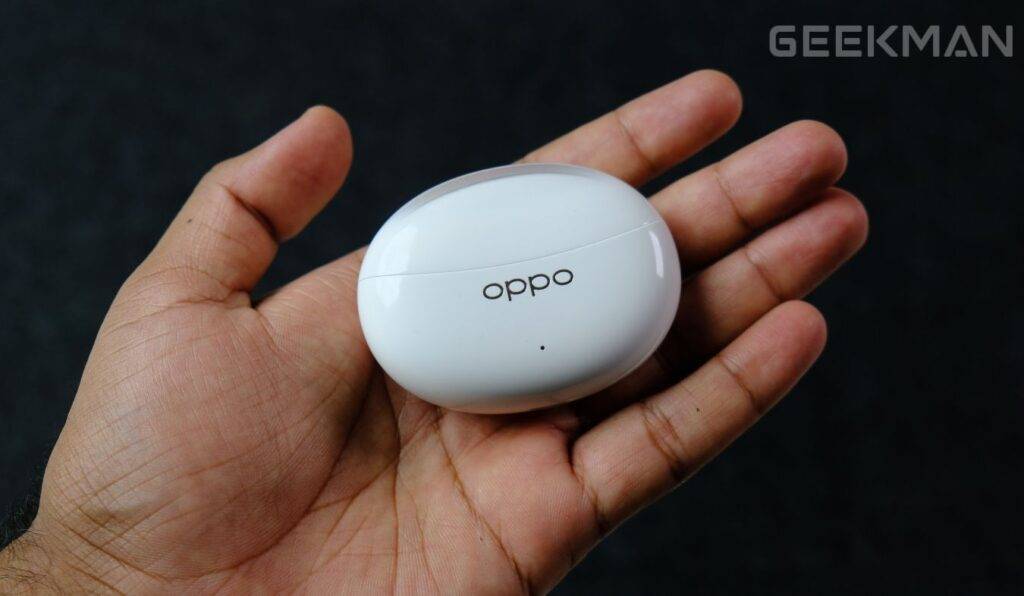 Battery
Next, let's talk about battery backup. This Oppo Enco Air 3 Pro offers a decent battery backup, promising up to 30 hours of playback time with the charging case and approximately 7 hours with a single earbud. I received around 5 hours of playback time with the earbuds in real-world use. If ANC is enabled, it may reduce the battery life by approximately 30%. So, the battery backup is moderate. It's not exceptional, but considering the design and light weight of the earbuds, we can expect this much battery backup.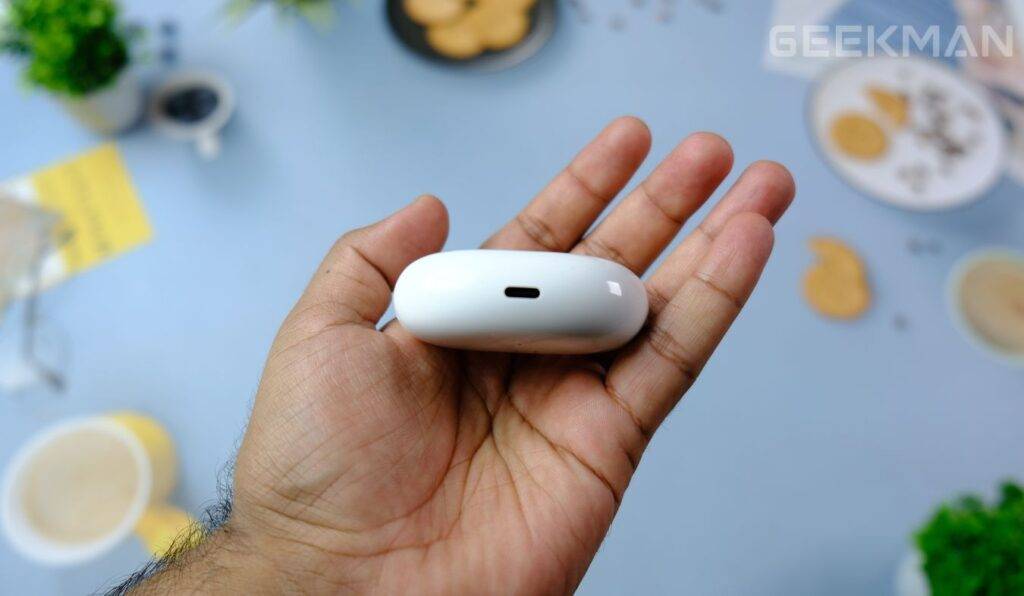 Additionally, it supports fast charging, not just for the charging case but also for the earbuds. They can be charged for just 10 minutes to provide 2 hours of playback time guarantee. So, yes, the battery backup is decent.
Sound Quality
Finally, let's talk about the sound quality. There is so much to say about it. I generally don't like to make bold statements, but I have to say that the sound experience on this one is truly remarkable. I haven't come across any other TWS earbuds under 5000 or even under 7000 rupees that can match the sound experience of this one.
Going into the details, just like its previous variant, the new Oppo Enco Air 3 Pro boasts 12.4mm large drivers. However, there has been a significant improvement in the quality of these drivers. You can easily feel the difference in sound quality.
The main highlight of Oppo Enco Air 3 Pro is the support for hi-res LDAC codec, apart from the usual AAC and SBC codecs. Of course, your phone needs to have LDAC support. Many recent Realme, Oppo, Vivo, and even some Xiaomi devices already have this support. I have tested it with both LDAC and AAC, and if your phone supports LDAC, you will have a great audio experience. However, if you're an iPhone user or your phone doesn't have LDAC support, don't worry too much about codecs. The primary factor determining the audio experience is the tuning of the drivers, which is exceptional in these earbuds. You'll still get a great audio experience without the advanced codecs.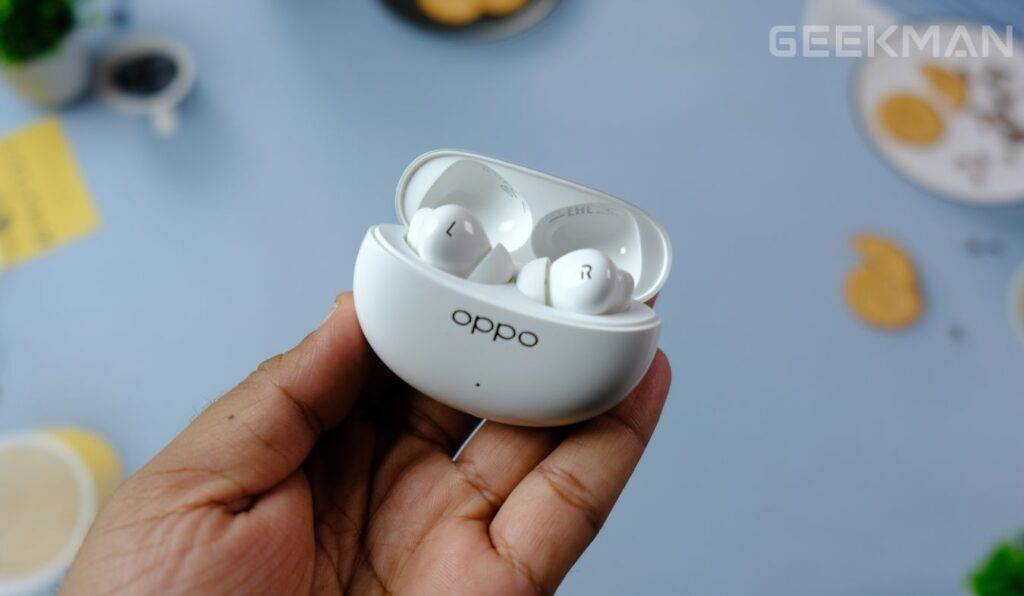 The overall tuning is well-balanced and sounds natural, with good detail. The improvements from the previous version are evident, and it can even compete with some premium TWS earphones in terms of sound quality. The lower-frequency (bass) has seen significant changes, with improvements in the sub-bass and low-mid frequencies. While the detail might be slightly compromised, the bass on this TWS is punchy and boomy that charges music tracks with the right amount of energy. Overall, it provides an enjoyable experience. If you prefer more bass, there's a bass boost mode that you can try out. In the previous variant, I didn't find it as effective, but in this version, it works quite decently.
Moving on to the other frequencies, they are also well-tuned in the Oppo Enco Air 3 Pro. The mid-range (vocals) sounds clear with good detail. The mid-range instruments also exhibit good clarity and detail. The high-range frequency is not very sharp, and there might be a slight lack of detail in high-pitched instruments. But that's okay because the overall tuning doesn't have a significantly negative impact, and besides, we can't really expect perfect tuning at this price point. Overall, the sound quality of the Oppo Enco Air 3 Pro is quite good and, more important, is enjoyable with a wide soundstage.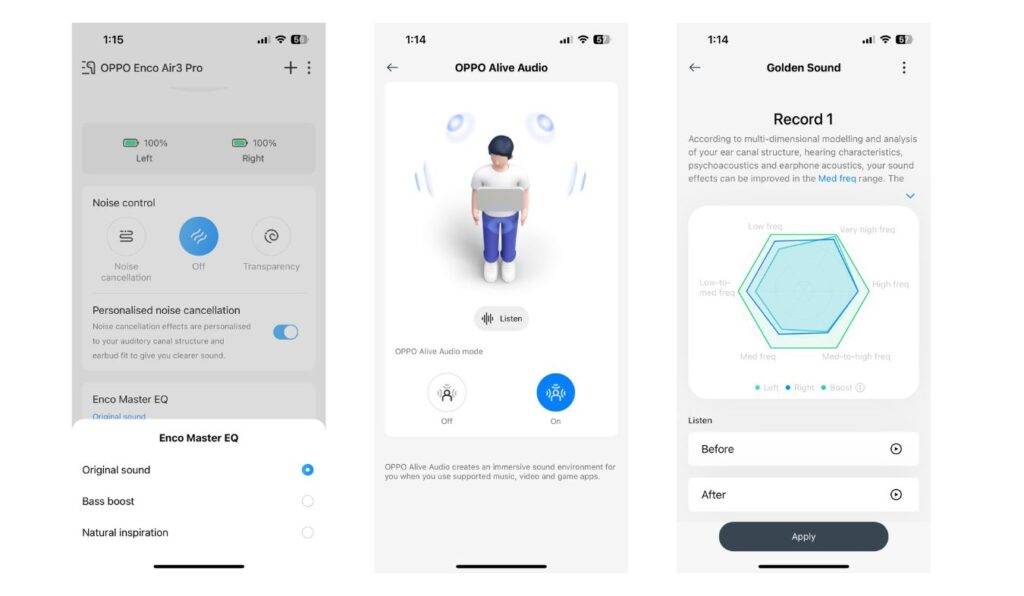 To make the sound quality even more enjoyable, there are a couple of options that you should definitely try. Unfortunately, there is no option for custom EQ in the application setting. However, the default three modes work well, but having that feature would have been nice. On the other hand, there is a custom sound setting option called "Golden Sound," which is also present in Realme earbuds. I found it to be quite effective, so it's worth giving it a try. With the right settings, it can significantly improve the audio experience. Additionally, there is the Oppo Alive mode, which enhances your gaming and movie-watching experiences and improves the music experience. So, that's definitely worth a try as well.
So, overall, with its default tuning and additional options, the Oppo Enco Air 3 Pro offers a very pleasing music experience. I believe everyone will enjoy it. If sound quality is the main talk, then this one is the best TWS earbuds under 5000 Rs, for now.
Should you buy the Oppo Enco Air 3 Pro?
All of this review culminates in this: is the Oppo Enco Air 3 Pro worth its asking price of Rs. 4,999, or would you be better off buying another pair of TWS earbuds?
The answer is straight and simple – Yes, Yes or Yes! The Oppo Enco Air 3 Pro TWS earbuds are one of the best options for under 5000 Rs, and I highly recommend buying them. It dominates this price segment with clear sound quality, decent active noise cancellation, app support control with lots of customization, good battery life, and an attractive design.

Comparison
I generally don't prefer ending a review without comparisons, but some products don't require comparisons. The Oppo Enco Air 3 Pro is one such product. If I were to sum it up in a single line, for now, the Oppo Enco Air 3 Pro is the best option under 5000 rupees.
However, if we do compare it to other products in this price range, its main competitors are the OnePlus Buds Z2, Realme Buds Air 3, JBL Tune 230NC, Nord Buds 2, and Samsung Galaxy Buds 2. Overall, the Oppo Enco Air 3 Pro manages to stay slightly ahead. If you prefer a bit more bass, you can consider the OnePlus Buds Z2, which is also a good option, but the Air 3 Pro remains a favorite.
The closest competitor is the Samsung Galaxy Buds 2. Its sound quality is also great, with no major gaps compared to the Oppo Enco Air 3 Pro. The ANC might be slightly better in the Buds 2, but it has some features that only work with Samsung phones, and the round shape might not be comfortable for everyone. So, overall, the Oppo Enco Air 3 Pro is currently the best option in this price range.
In the coming months, Realme Air 3 5 and a new variant of the OnePlus Buds Z2 will be launched. Once they are available, I will update the review accordingly.
Also Read: