A few days back, Mi introduced its ' Mi Super Bass Wireless Headphones ' in the Indian market at Rs. 1,799. Today here I describe the full review of these headphones. So read this full article and know everything about these wireless headphones. You can also check out our Hindi video review of the product on our YouTube channel: Geekman.
Box Content
Headphones unit
User manual
micro USB cable for charging
3.5 mm golden plated AUX cable
Design, Build and Comfort
Talking about the design, the Mi Super Bass Wireless Headphones looks very attractive and modern, as we like youngsters. it looks premium with elegant red accents surrounding the ear cups rims and the headband. If you don't like the red colour then don't worry you also have a gold colour option.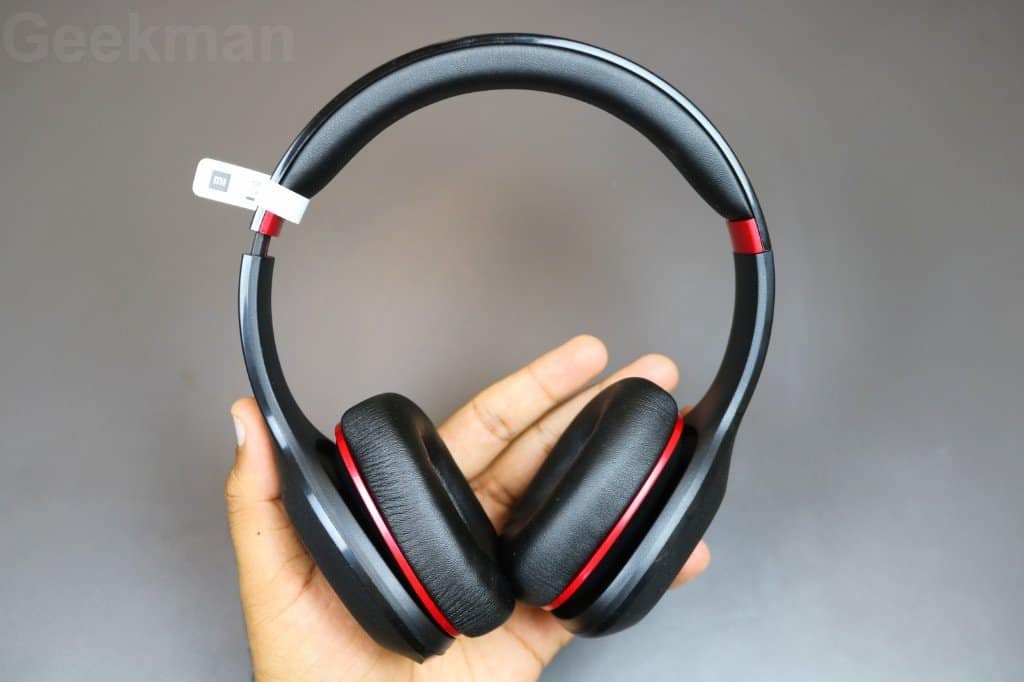 It has a dot design on the middle of the module with Mi branding, which looks really good and when light reflects on it, it attracts the attention of all. Overall, it looks premium from afar with this design. However, it is only the case from a distance. After holding the headphones you are reminded of its plastic feeling build quality.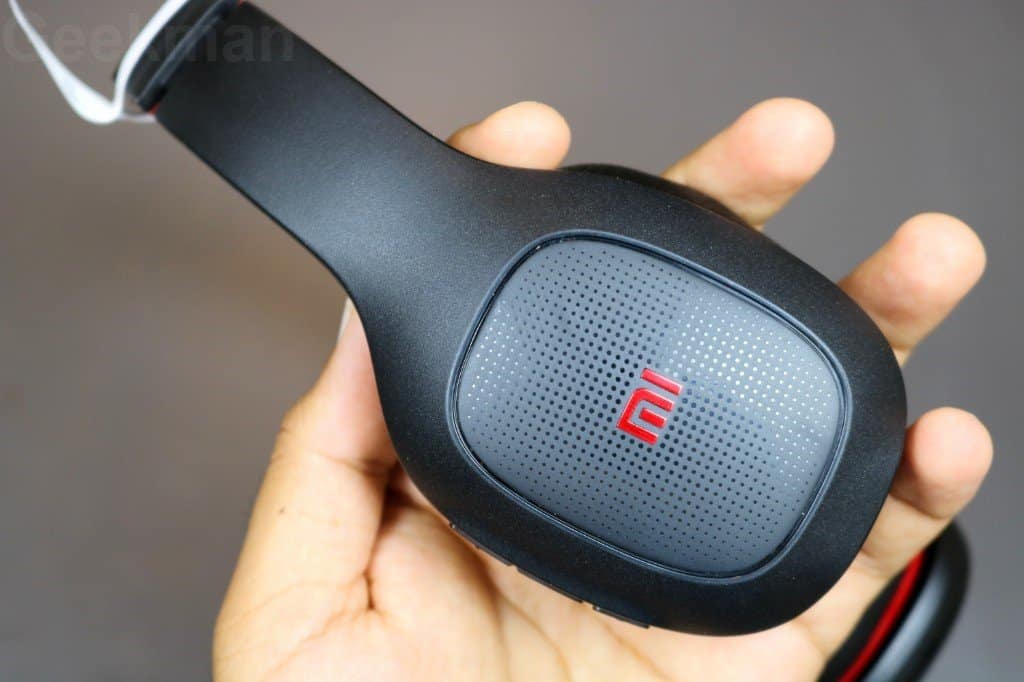 The best thing is that it features a pair of independently articulated earpieces that twist and turn in their headband mounts, letting each conform to the shape and angles of your head. And the module size is medium, so it can comfortably fir on any size of ears.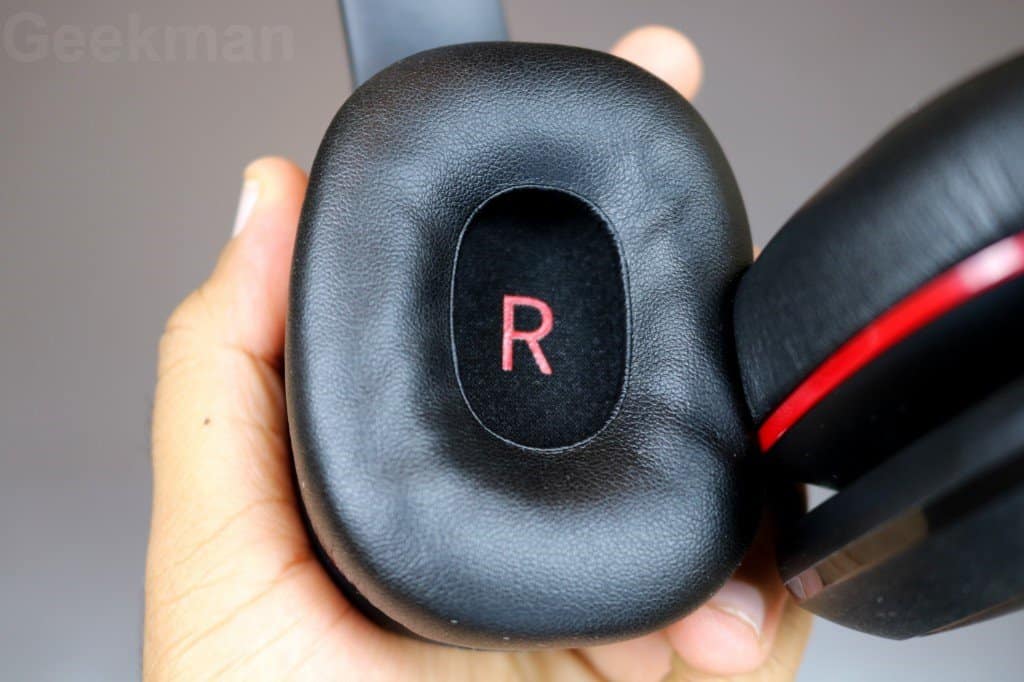 Thanks to plastic build, the headphones are very lightweight, you can wear this Mi headphones for hours on end without any fatigue. The earpieces are wrapped up in artificial leather, and the earpads in this headphone are stuffed with foam, which is pretty cosy. It's worth mentioning that the Mi super bass Wireless headphones sit light on your ears with the right amount of pressure.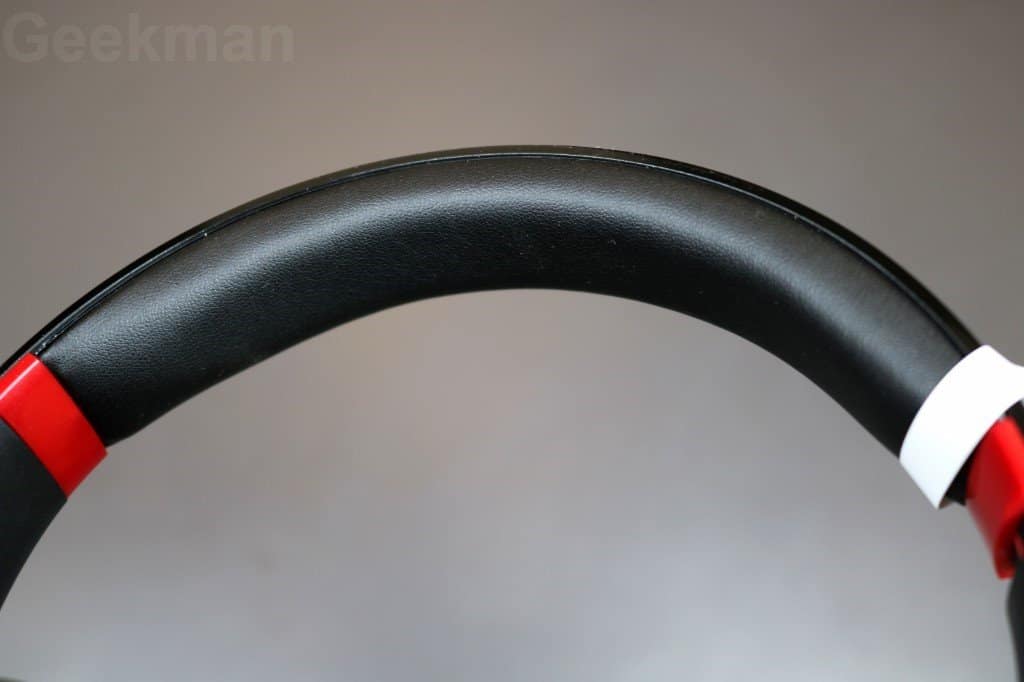 The headband is also adjustable and there's more padding at the top which helps reduce pressure.
Connectivity
One of the key features offered by this Mi Headphones is the inclusion of Bluetooth 5.0. The newer technology is compatible with older Bluetooth 4.0 or even 4.2 models but will perform more reliably with newer smartphones. The latest version of Bluetooth offers a wider range of connectivity (approx 10m) with lesser frequent stutters or lags whilst in use.
To pair the device is very easy, just hold the power button for 3 seconds until the blue LED light starts flashing and pair it.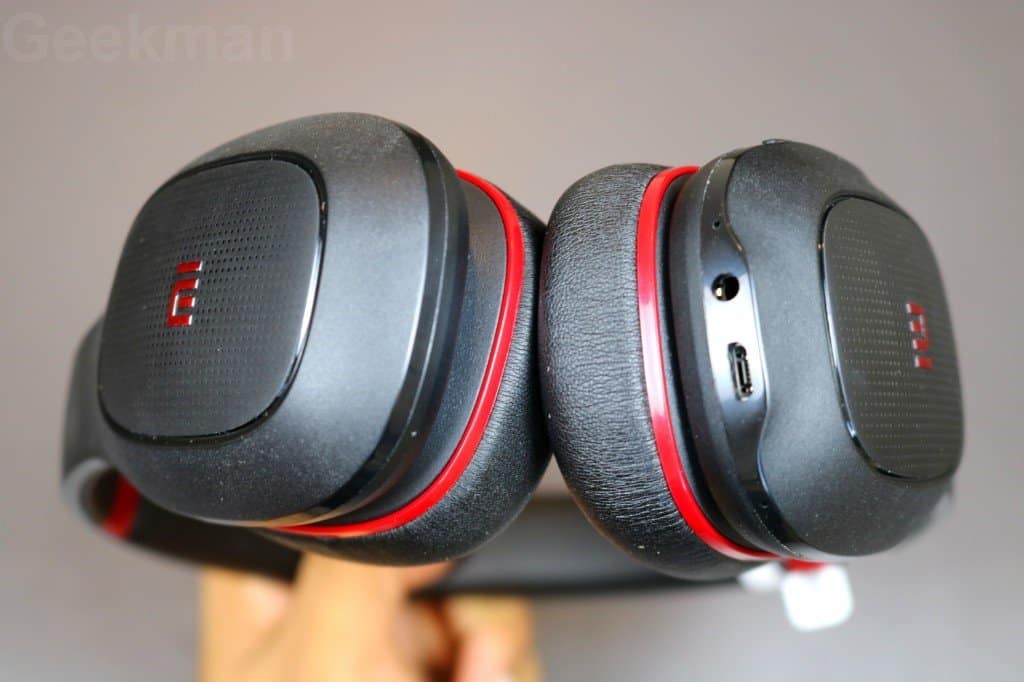 Mic & Noise isolation
The Mi super bass Wireless Headphones comes with a good quality microphone, which produces a seamless and lossless wireless transmission for silky smooth calls. I also tested the headphones with PUBG PC game, and I found the mic done a really good job.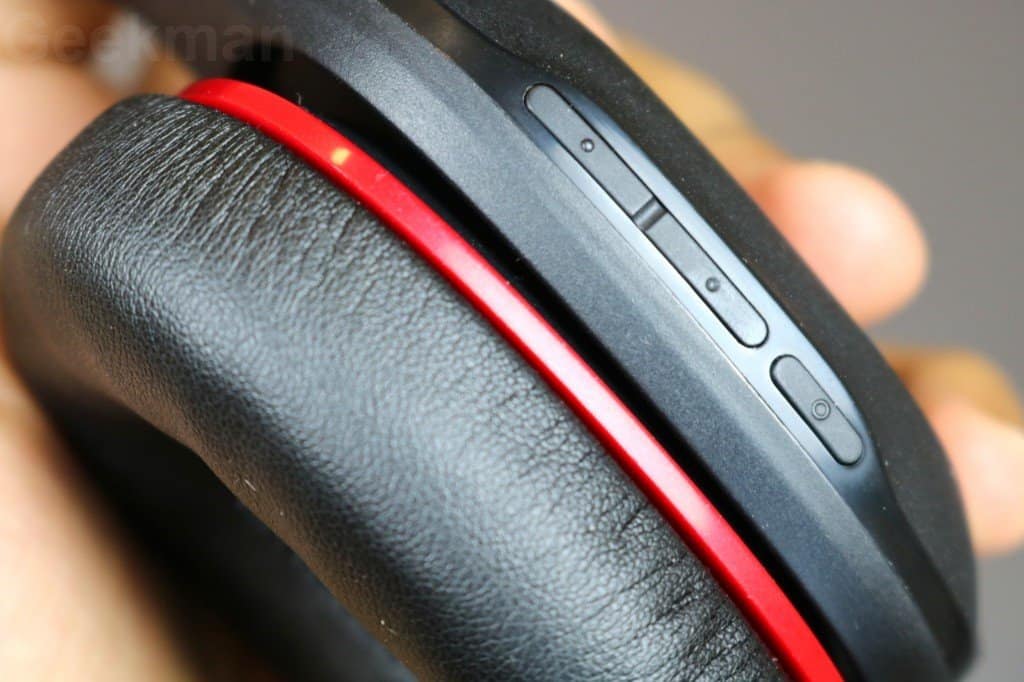 Noise isolation is decent. You don't get any unwanted background noise while listing your favourite music, even in the noise area. But the person sitting in your next will easily hear what you play in your headphone.
Battery life
The company claims that the Mi Super Bass Wireless Headphones can run for 20hrs on a single charge. In fact, I did get closer to that, as I got around 14 to 15 house approx which is impressive (medium volume). Overall, you can expect the headphones to last days on end at a single charge. It also has wired option with 3.5mm headphone jack, so the battery can no longer be a concern on the go if users carry the audio cable.
Sound Quality
In real-world usage, the sound quality of this Xiaomi headphones is pretty decent. As the name suggests, the Mi Super Bass Wireless Headphones offer a deep bass sound that translates to a better listening experience. If you like EDM and pop genres most, then you will definitely satisfy with these headphones. But if you are an audiophile and you want balanced audio like me, then these headphones will not make you happy. Because the vocal and treble sound range is above average and struggles during the highs in a song and gives little bit artificial fealing.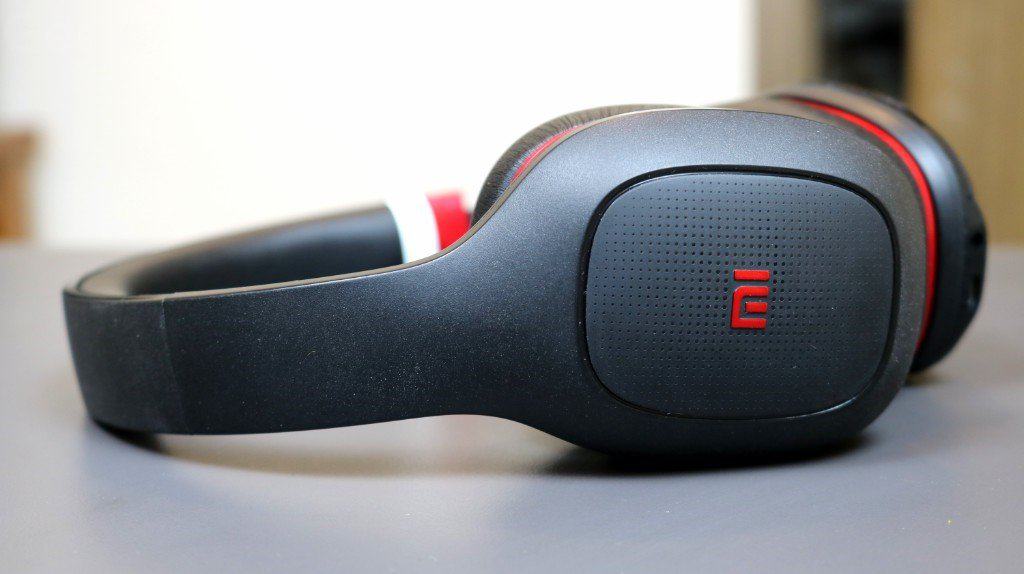 If I say in one word, the right mix of sound signature is missing. However, this problem is not new for these headphones, other bass-oriented headphones in this price range have the same problem. I also tested the headphones with some action movies and games. In our experience, the sound surrounding effect is really good and deep bass give theatre type feeling while watching the movie. And in gaming, the sound of bullets, explosions and even footsteps were clear and crisp so you can also use these headphones in casual gaming.
So overall, I can say the Mi Super Bass Wireless Headphones offer pretty decent sound at this price range with wireless connectivity.
Final word
Overall, the Mi Super Bass Wireless Headphones are really valued for money option. I recommend these headphones for people looking for good sounding headphones with wireless connectivity at this price point. But if you compulsively troll audiophile forums, these headphones are definitely not meant for you.
Mi Super Bass Wireless Headphones Buy now: