Blitzwolf recently launched its first ever sports design Bluetooth earphones ' Blitzwolf BW-BTS1' in the global market. These earphones come with some attractive features which are only for 20-25$ (1700 Rs). Here I present you a full review of these earphones. So let's see how they perform.
If you like to purchase these earphones then you buy it from bangood.com. You can also watch unboxing & review video of these earphones on my Youtube channel.
Box Content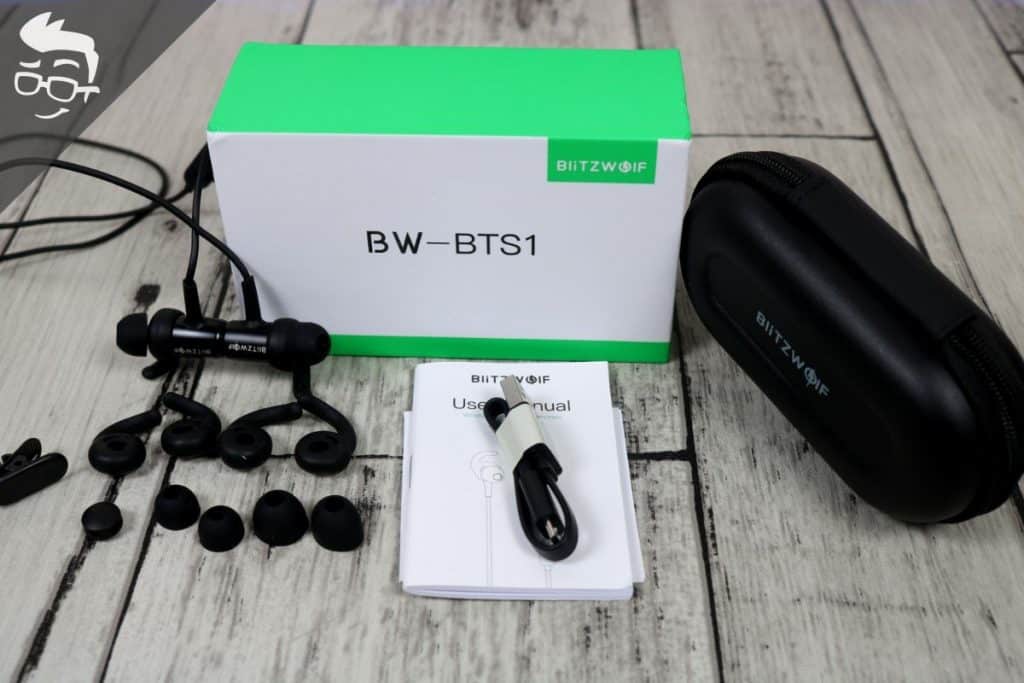 BlitzWolf BW-BTS1 Bluetooth earphone
micro USB charging cable
Small & beautiful storage cover
Two different size earbuds
Two different size shark fins
Cable clip
User manual
Blitzwolf BW-BTS1 Specification
Microphone: Yes
Transmission Distance: 10m
Bluetooth Version: CSR8645 V4.1
Sensitivity: 97dB
Frequency: 20-20kHz
Battery Capacity: 110mAh
Charging Time: 1.5h
Music Time: 5-6h
Standby Time: 200h
Design & Build
The Blitzwolf BW-BTS1 comes in black colour, which looks very simple in a sporty sense. But yes it doesn't look flimsy and that's the thing I like most about the design of these earphones. They come with a standard neckband style design, so no truly wireless option here. But it's great for those who prefer the security of a cable around their neck.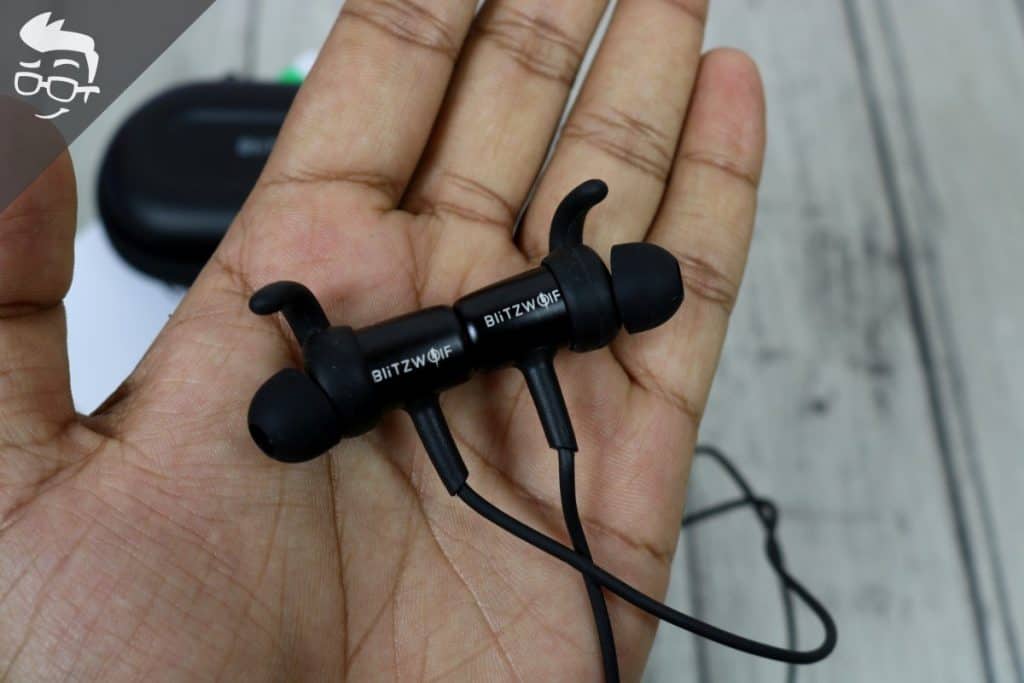 The main module of these earphones looks very simple with BlitzWolf branding. But the build quality is quite good. I never expected such build quality at this price point. The whole body is made of metal, which looks and feel very premium. Not just that, it also has CD texture design on the top which gives little bit attraction to these earphones.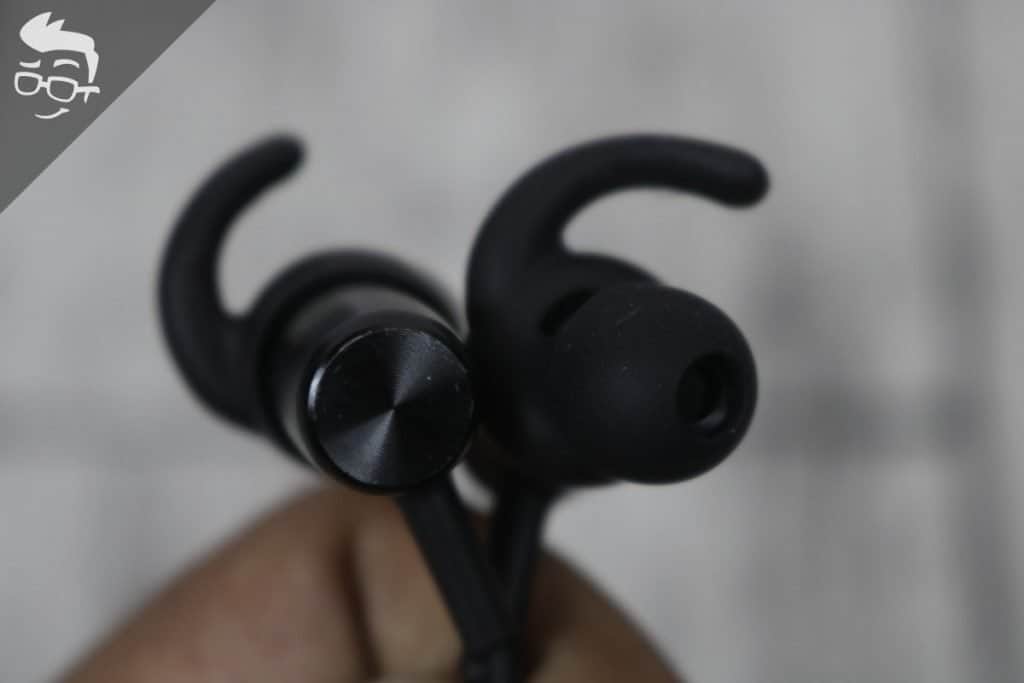 The cable quality of these earphones is also good. It's very soft and comfortable. The cable is round and rubber coated, and almost tangle-free. Another best part that I like most about these earphones is that it has a magnet in the tips. It helps to secure the earphones around the neck when not in use. Being sporty earphones, the Blitzwolf BW-BTS1 also comes with an IPX4 waterproof rating. So you don't need to care about sweat, dust and rain.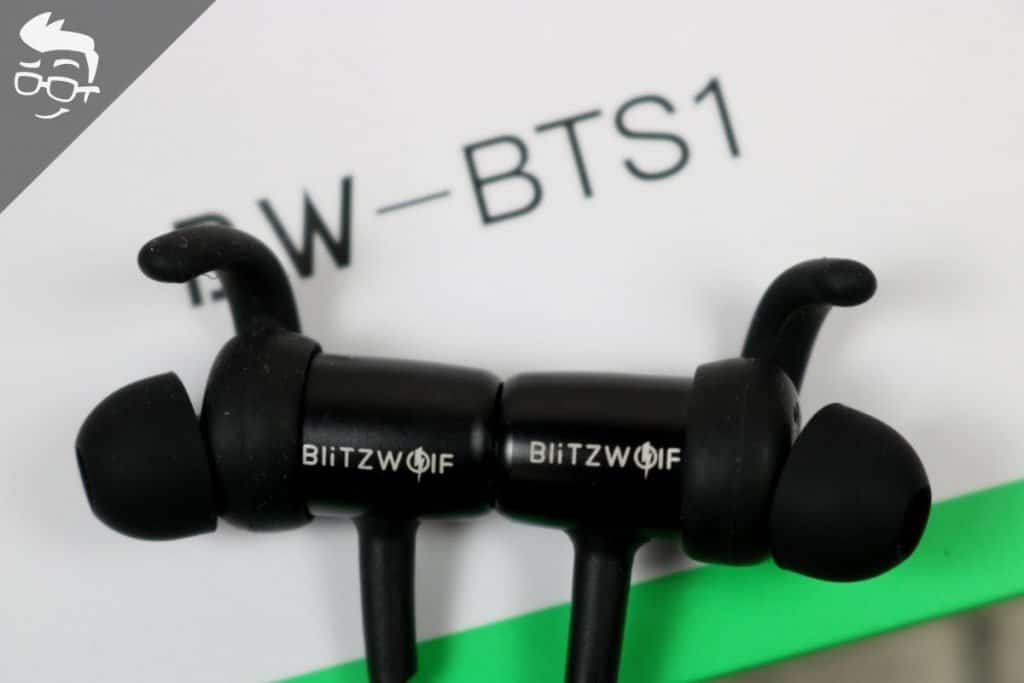 The in-line controls found here have an interesting design. It has a built-in microphone, LED indicator and micro-USB charging port on it. There are only three buttons on this panel, including Volume buttons and one MFB button. The best part of this in-line controller is that it has enough space between the three buttons, which is very comfortable to use while wearing these earphones.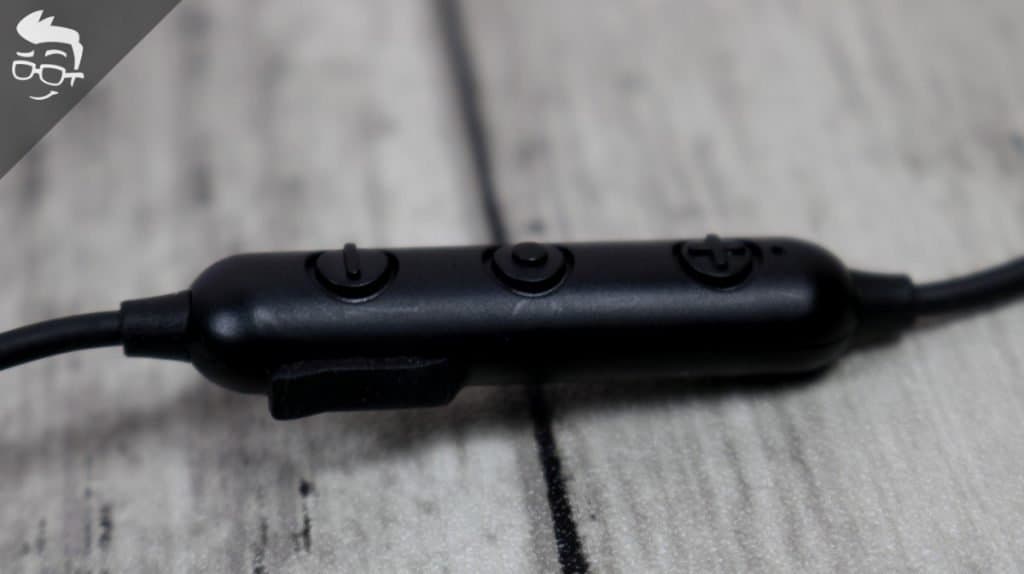 Volume up button
Single press: Volume up
Press and hold: skip to next song
Volume down button
Single press: Volume down
Press and hold: skip to the previous song
Middle button:
Long press and hold: power on/off, set to pairing mode
Single press: play/pause music or answer calls
Short press: answer/end calls
Two-time press: Redial
Second press and hold: reject call during incoming call
Comfort
The Blitzwolf BW-BTS1 is very comfortable. You can wear these earphones for a continuously 2-3 hours without any irritation, because of soft and good quality earbuds. The earbuds are not slippery so it good to use while Cycling, jogging and gym time. I tried many exercises while the earphones on, and they didn't come off.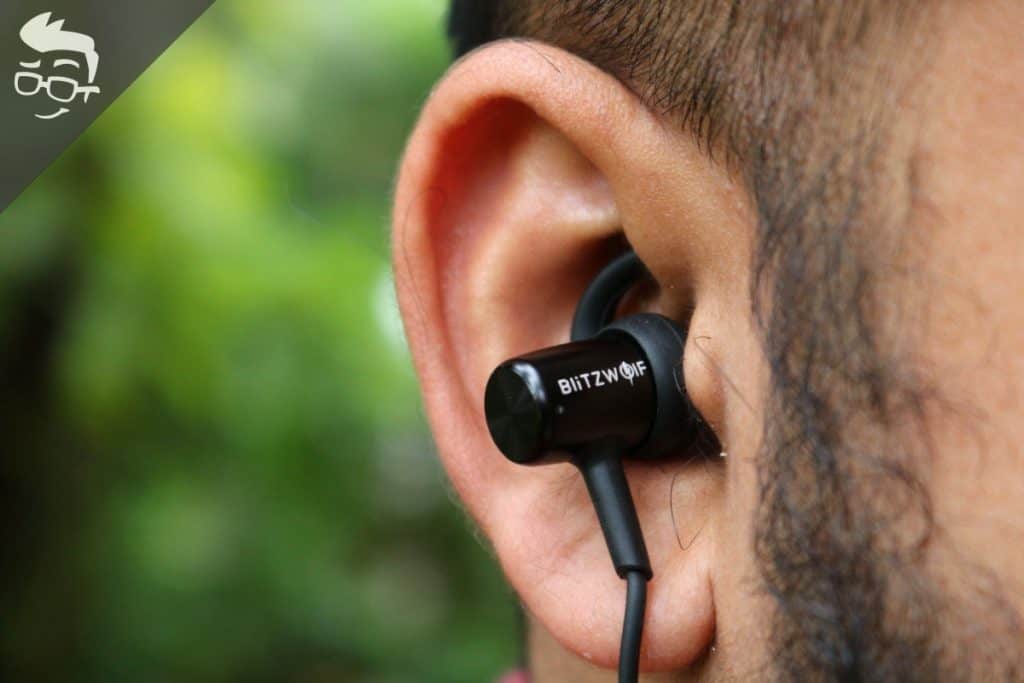 Another best part is that it has very effective noise isolation. You don't get any unwanted noise while listening to your favourite music. And of course, nobody else will know what you are listening.
Connectivity
The earphone support a CSR8635 V4.1 Bluetooth version and you can easily connect with any device. You just have to switch on the earphone by a long press on the middle button and your device will detect it. It also supports aptX coding for excellent sound without signal loss.
The Bluetooth signal was very strong and I was able to walk about 20 ft away before skips in connection. You also receive voice command about your connectivity status. Including, Connection, Pairing, battery status and Disconnect.
The best is that you can connect these earphones with two Bluetooth devices at the same time. It automatically plays from the second device once you pause the first device.
Battery
The Blitzwolf BW-BTS1 comes with 110 mAH lithium-ion battery, which can easily last up to 4-5 hours. You can charge it with any phone charge and it takes almost 1.5 hours to full charge.
Sound quality
Finally, Let's talk about sound quality. So I'll just say that Blitzwolf BW-BTS1 win my heart. I did not expect such good quality audio output at this price point. The audio output is really good compared to other Bluetooth earphones in this price range. Overall audio is very loud but very clear even at high volume. It also comes with APT-X lossless decoding technology which gives you excellent sound without signal loss.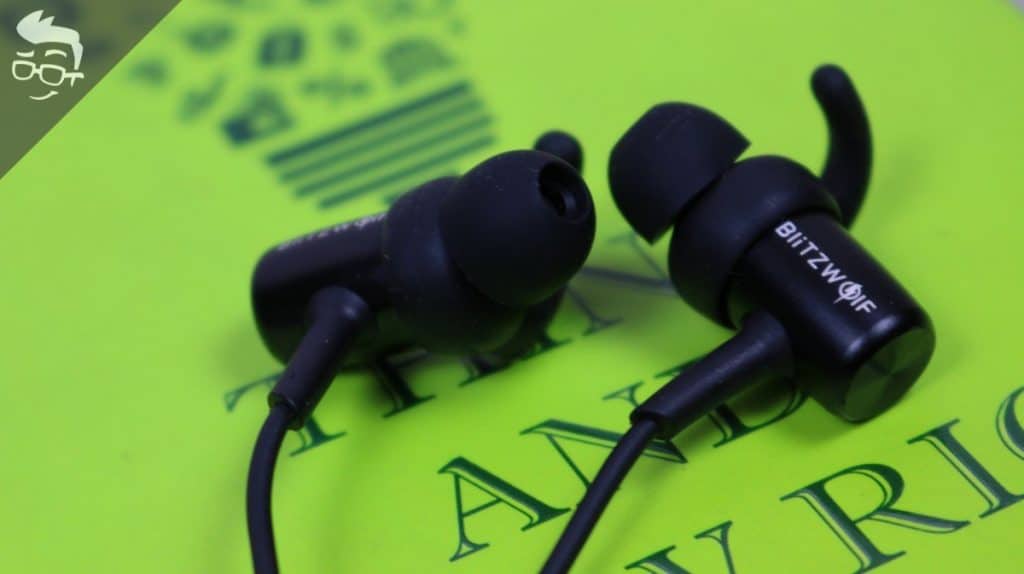 The Bass sound of these earphones is very punchy and deep. It offers a very strong midbass that will work well to pump up your energy during an exercise time. And that the best thing about these earphones. The vocal and treble sound is also good compared to the price. Of course, there are some down points in audio quality, but believe me it doesn't matter. Overall, audio quality is really good as we expect in our Bluetooth earphones at this price range.
Final word
Till now I use 1more ibfree while gyming but not anymore. From today, the Blitzwolf BW-BTS1 is my new GYM buddy. Overall, this earphone is 100% value for money product you can definitely buy this without any doubt.
Buy now
Extra discount:
20% off: BW20