The Lenovo Thinkplus X3 Pro is a pair of bone conduction headphones. They're affordable and usually cost around $25 (2079 Rs). The Lenovo Thinkplus X3 Pro hasn't been officially launched in India yet, but you can buy it now from the Global Lenovo Family Store.
I've used the Lenovo Thinkplus X3 Pro for a few days now, and here's my full review.
How do bone conduction headphones work?
Bone conduction headphones are unique headphones that work differently from traditional ones (In-ear, Overhead). Instead of sending sound directly into your ear canal, they use a different method to deliver audio. Here's how they work:
Vibration: Bone conduction headphones use small transducers or speakers that sit against your cheekbones, typically just in front of your ears. These transducers generate vibrations in response to electrical signals.
Transfer of Sound: When the transducers vibrate, they send sound waves through your facial bones. These vibrations travel directly to your inner ear, bypassing the eardrum.
Auditory Perception: Inside your inner ear, these vibrations are converted into electrical signals that your brain interprets as sound. This allows you to hear the audio clearly.
Benefits of bone conduction headphones
Advantages of Bone Conduction Headphones for Hearing Damage and Comfort:
Hearing Damage Prevention: They reduce the risk of hearing damage by avoiding pressure on the eardrums and using a gentler way to deliver sound.
Situational Awareness: They allow you to hear your surroundings, making them safer for outdoor activities and certain jobs.
Comfort: They are comfortable for extended use, as they don't obstruct the ear canal and generate less heat.
However, it's important to note that the sound quality of bone conduction headsets may not be as rich or clear as traditional headphones or TWS earbuds, especially for bass frequencies. Their primary appeal lies in their unique way of delivering sound while keeping your ears open to environmental sounds.
Box Content
Thinkplus X3 Pro in black color (Also available in white color)
micro USB charging cable
User manual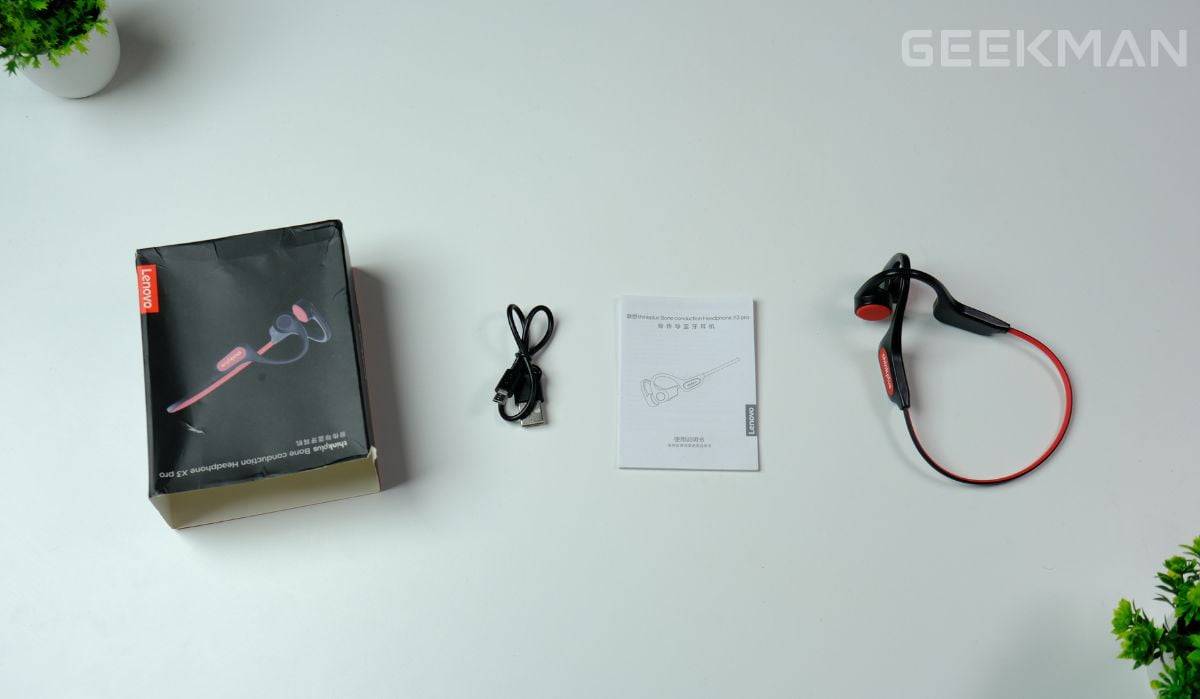 Design, Build & Comfort
I really liked the design of the Lenovo Thinkplus X3 Pro. I've seen other bone conduction headphones in the market from brands like Philips, Shokz, and even other models of Lenovo, but I found this one's design to be the most appealing. It's inspired by Lenovo's ThinkPad laptops and comes in a unique red and black color scheme, giving it a sporty and distinctive look.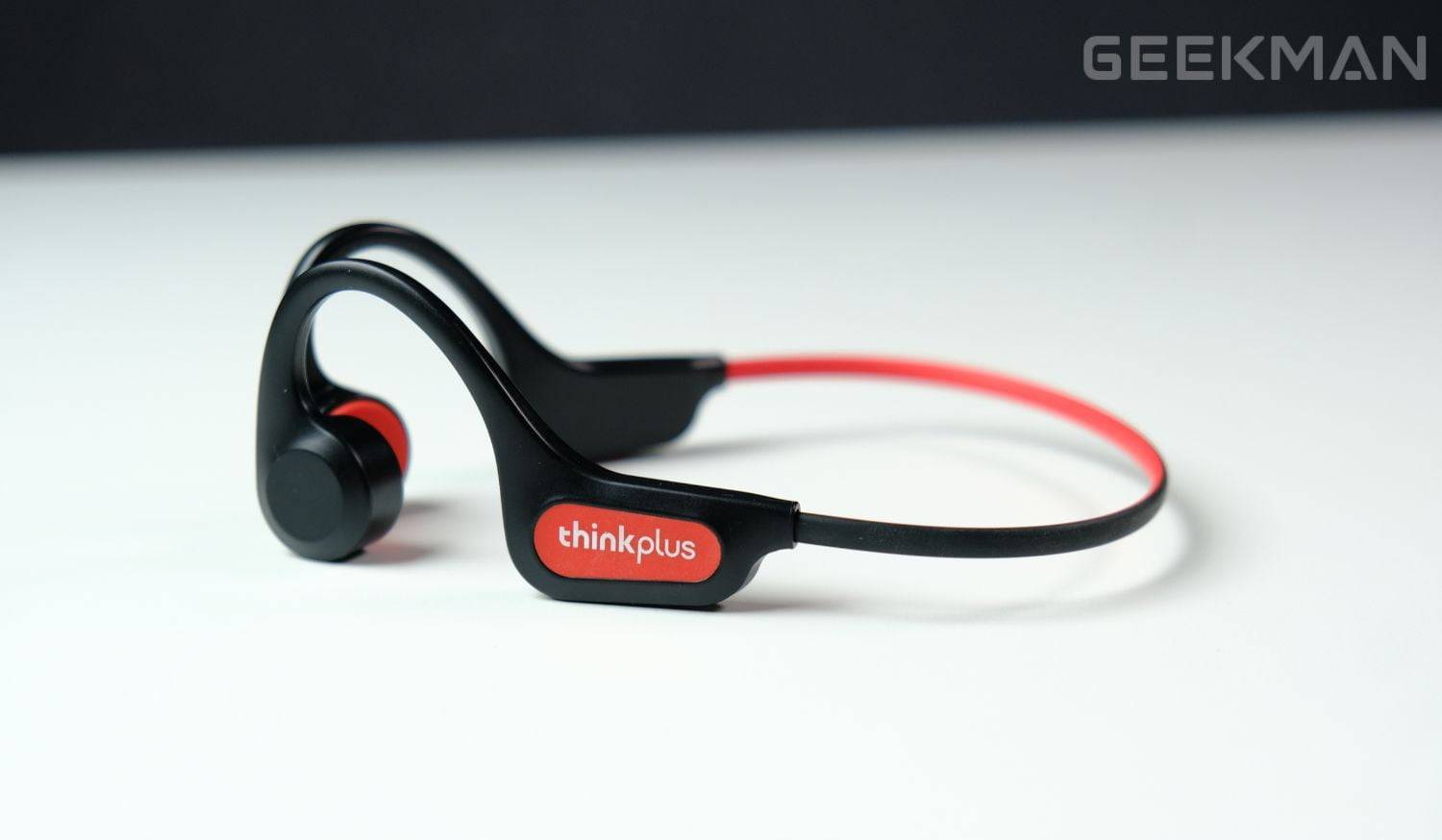 Another thing I appreciate is its build quality; it feels solid and durable. This is especially important because sports and cycling enthusiasts often prefer bone conduction headphones that can handle tough conditions. Fortunately, the Thinkplus X3 Pro meets that requirement.
Moreover, the Thinkplus X3 Pro has an IP56 rating, which means they are protected against water and dust. So, you don't need to worry about sweat, dust, or heavy rain damaging them. Generally, bone conduction headphones are more waterproof than regular headphones, making them great for outdoor activities.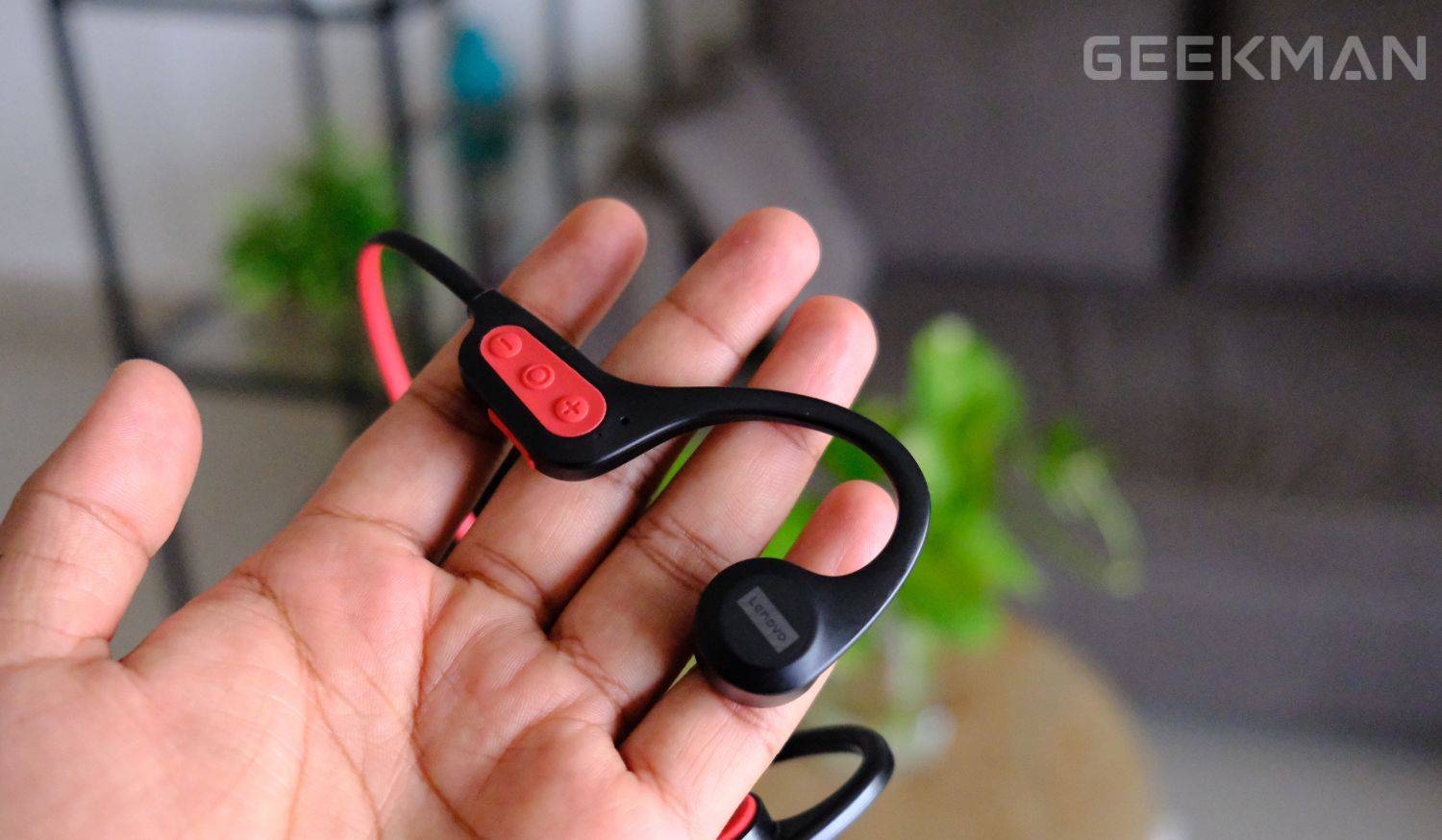 What's even more appealing to me than its design and build quality is the wearing experience it offers. Putting it on and taking it off is really easy, and it's exceptionally lightweight. Plus, it doesn't go inside or over your ears, providing an incredibly comfortable experience, which I consider its biggest advantage.
I believe this comfort factor is the main reason to consider buying it. You can use it comfortably while watching movies or working in the office without sacrificing any comfort. Also, since your ears remain open, you can stay aware of your surroundings, which is a nice bonus.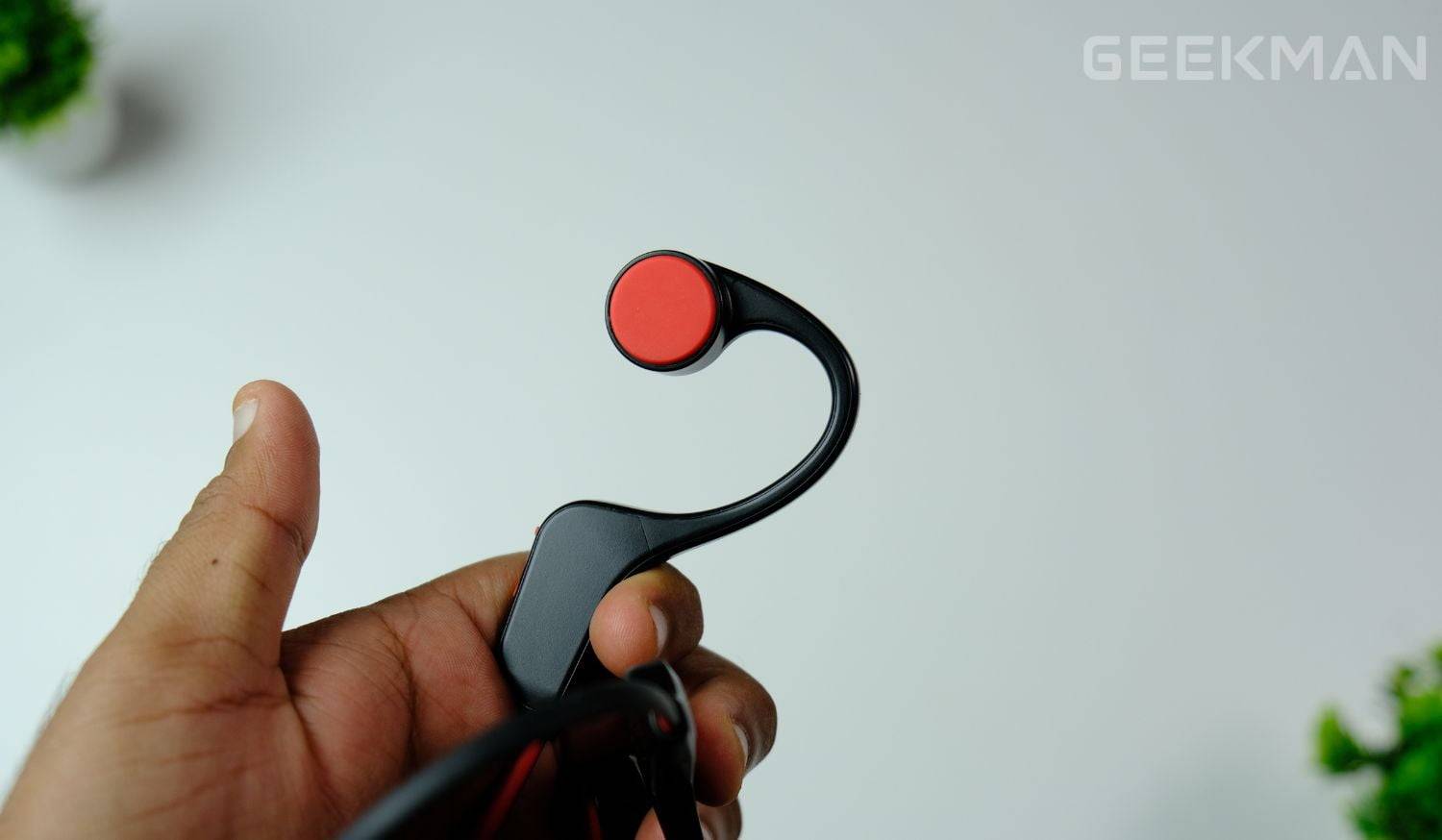 Connectivity & Controls
Regarding connectivity, there are no issues with the Lenovo Thinkplus X3 Pro. It comes with the latest Bluetooth 5.3, making the pairing process fast and easy. The Bluetooth range is also good, so you won't have any problems there.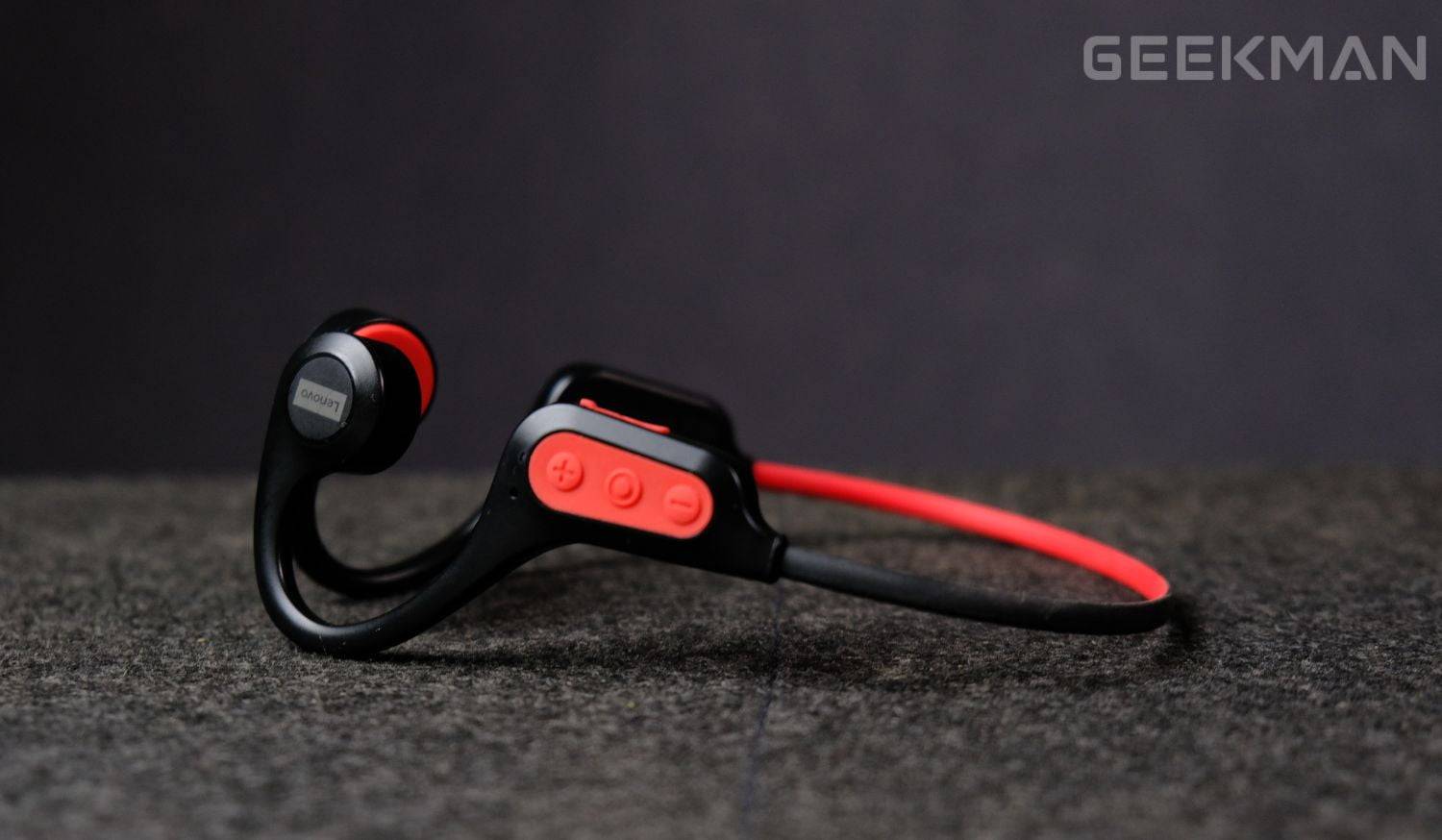 For controls, it has three buttons with a soft rubber finish. You can use these buttons to control your music, answer incoming calls, and activate voice assistance. While it doesn't have a specific low-latency gaming mode, Bluetooth 5.3 naturally has lower latency, so you can also use it for gaming. There might still be a bit of latency, but for regular gaming, it won't be a noticeable problem and won't compromise your gaming experience.
Microphone
The microphone is quite average and doesn't offer anything special. It's similar to what you find in most TWS (True Wireless Stereo) and neckband headphones in this price range. When you're on a call, the person on the other end can hear you clearly and loudly when you're indoors. There's usually no issue with indoor use.
However, when you're in a noisy outdoor environment, like a busy traffic area, the microphone struggles a bit due to background noise, but still, it captures your voice with decent clarity. Overall, the microphone is decent for everyday use.
Battery
Let's talk about battery backup. This headphone has a 140mAh battery. The company promises up to 7 hours of playback time, but in my testing at around 50-60% volume, I got approximately 5 hours of playback time. It's not an attractive number, but it's decent. I'm willing to make this compromise for the lightweight and comfortable experience it offers. However, I wouldn't say I liked that it uses a micro USB charging port instead of USB Type-C. It also lacks any fast charging support.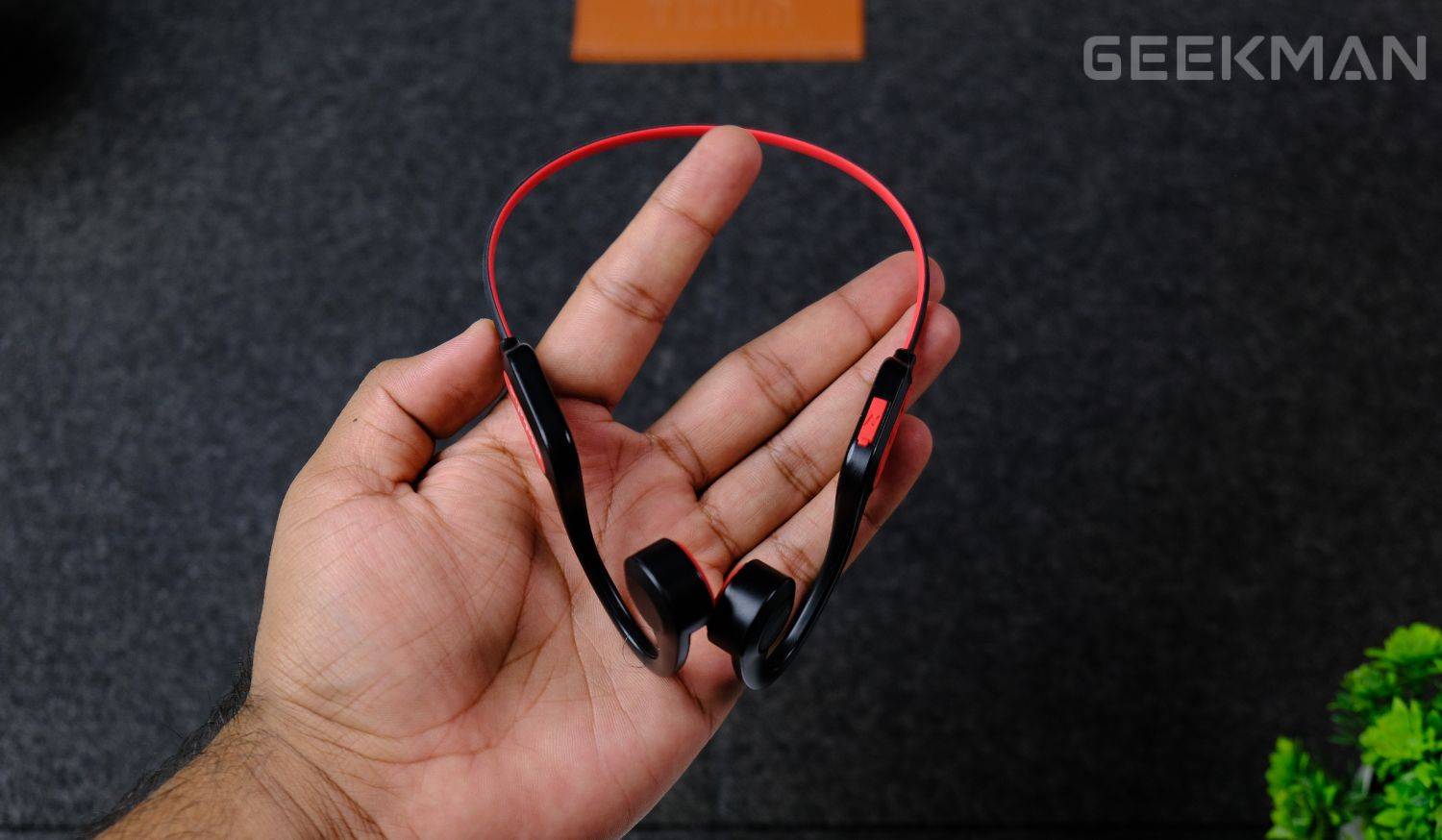 Sound Quality
Let's talk about sound quality. As I mentioned, you won't get the same sound quality or experience as regular headphones or TWS (True Wireless Stereo) earbuds. The overall volume doesn't get as loud as regular ones, and the sound doesn't feel as lively and enjoyable. You won't get that punchy bass you might expect from regular earphones or TWS. However, This is a common characteristic of all bone conduction headphones; the benefit is that it doesn't harm your hearing.
Overall, the sound quality here is quite flat, and the high frequencies can be a bit sharp, which can be uncomfortable at high volumes. On the positive side, vocals and some mid-range frequencies sound pretty clear.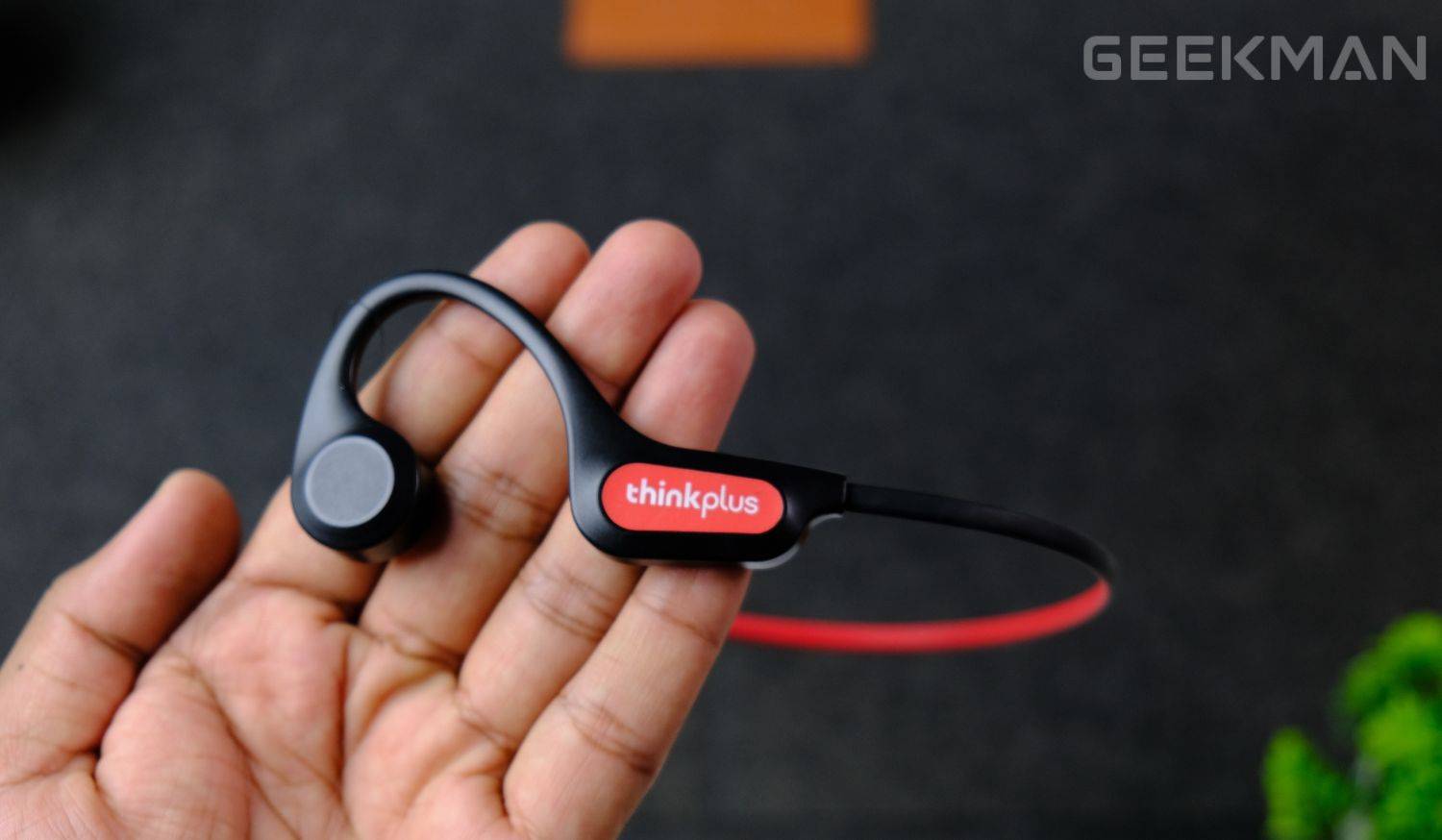 So, overall, it's not the best choice for music, and most users keep it as a secondary headphone. Bone conduction headphones aren't known for their best music experience. However, it's a decent option for movies and video watching, using it at work, or while cycling. Its sound quality should be sufficient for these purposes.
Should You Get Lenovo Thinkplus X3 Pro
The Lenovo Thinkplus X3 Pro is a decent pair of true bone conduction headphones. It may not completely replace your primary headphones, but they are a solid choice as secondary headphones. They are particularly suitable for activities like cycling or sports where you need to stay aware of your surroundings while listening to audio. They also work well for jobs or situations where you require situational awareness. It is also good for people like me who work on a computer for 10-12 hours a day, this can be a good option. Using regular headphones for such long durations can be quite uncomfortable, and there's also a concern about potential hearing damage, which these bond-conduction headphones can easily solve.
Overall, I will definitely recommend Lenovo Thinkplus X3 Pro.
Lenovo Thinkplus X3 Pro Review In Hindi
Also Read: