The HyperX Cloud Stinger is one of the best-selling gaming headphones under Rs. 5,000 since its release in 2016. It used to be the best gaming headphone in terms of sound quality and comfort. Now recently, HyperX has introduced a new headset in the market or better said an updated version of the HyperX Cloud Stinger that is now called the HyperX Cloud Stinger 2. This newly updated headphone comes with an all-new updated design, wider frequency response, DTS:X codec support, and many more improvements.
Well now we have got our hands on HyperX Cloud Stinger 2 and I will be sharing my experience with it. This gaming headphone is launched at similar pricing to its predecessor which is a little less than Rs. 5,000 in the Indian market. So without any further ado, let's start with the box contents.
HyperX Cloud Stinger 2 Specs
| | |
| --- | --- |
| Type | Closed-back, over-ear design |
| Support devices | PC, Mobile, TV, PS4, PS5, Xbox One, Nintendo |
| Interface | 3.5mm |
| Driver Size | 50mm |
| Headset Sensitivity | -40.5 dBV (1 V/Pa at 1 kHz) |
| Speaker Impedance | – |
| Frequency | 10 Hz – 28 kHz |
| Weight | 246G |
Box Contents
Out of the box, you will get some basic paperwork like a warranty card, a user manual, and 2 Years of free subscription for the DTS Headphone: X app which you can download from the Microsoft Store. Next, you get a small headphone splitter cable along with a foam cover for your headphone mic which is a good thing. Lastly, you will get the headphone itself which is Black colored and is the only variant available as of now. We can still expect some special edition headphones in White or Pink color.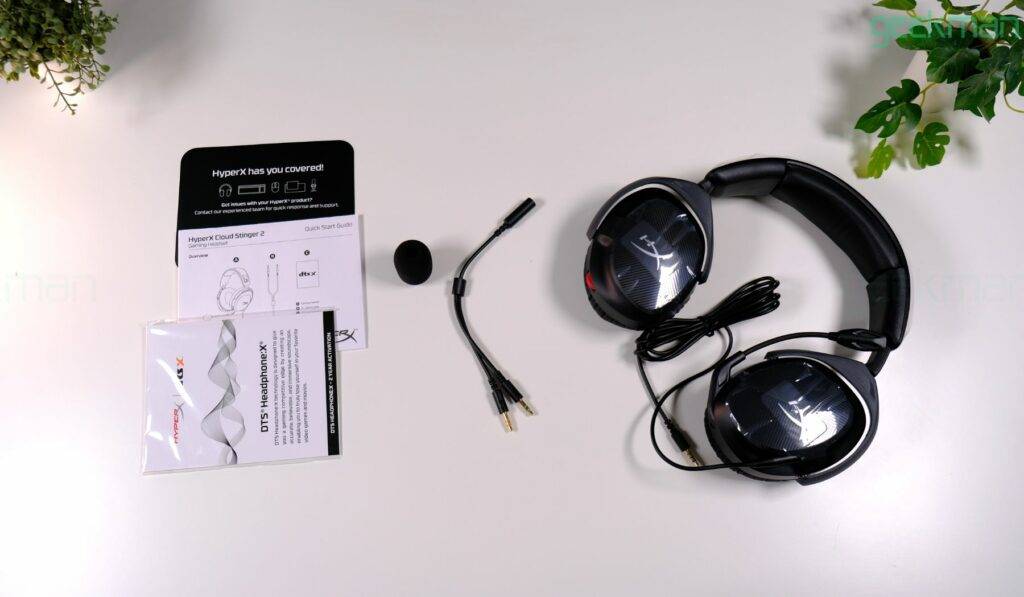 Design & Build
The first thing that I noticed about the Cloud Stinger 2 was its all-new updated design which is one of the biggest improvements over the previous generation, Cloud Stinger. The previous generation Stringer had a design that felt a little on the cheaper side but now with the Stinger 2, HyperX has given it a look that is similar to its premium headphone series.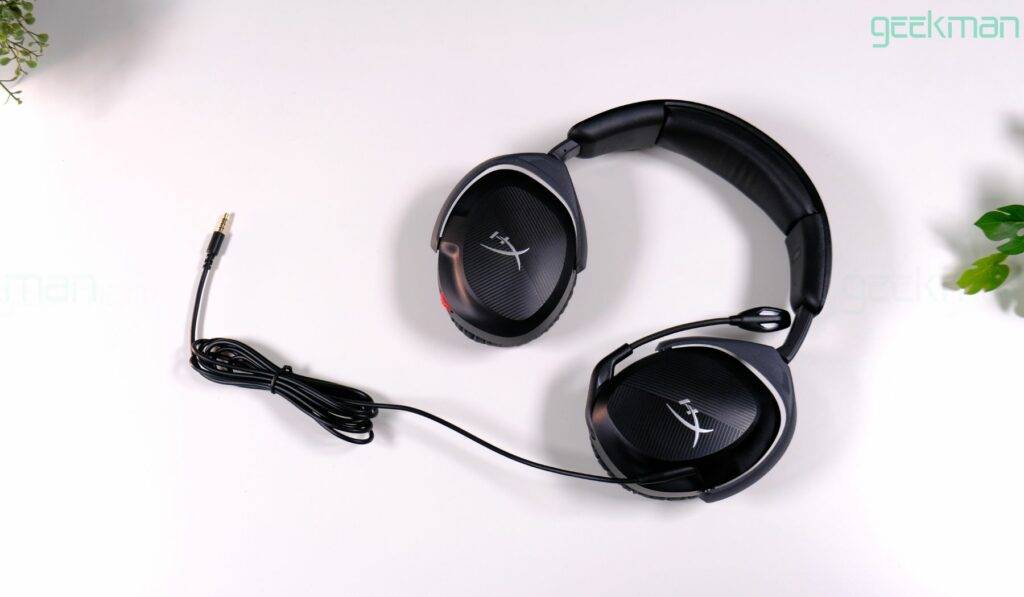 The new design is similarly minimal and clean just like the previous Stinger but the new design has a way more premium touch to it. You get a HyperX logo on the earcups with a textured matte black finish over it. Previously, the Stinger used to have a metal inner headband but this time, HyperX has chosen to go with a full plastic build which some may say is done to cut down some cost but the new plastic build feels pretty solid to me.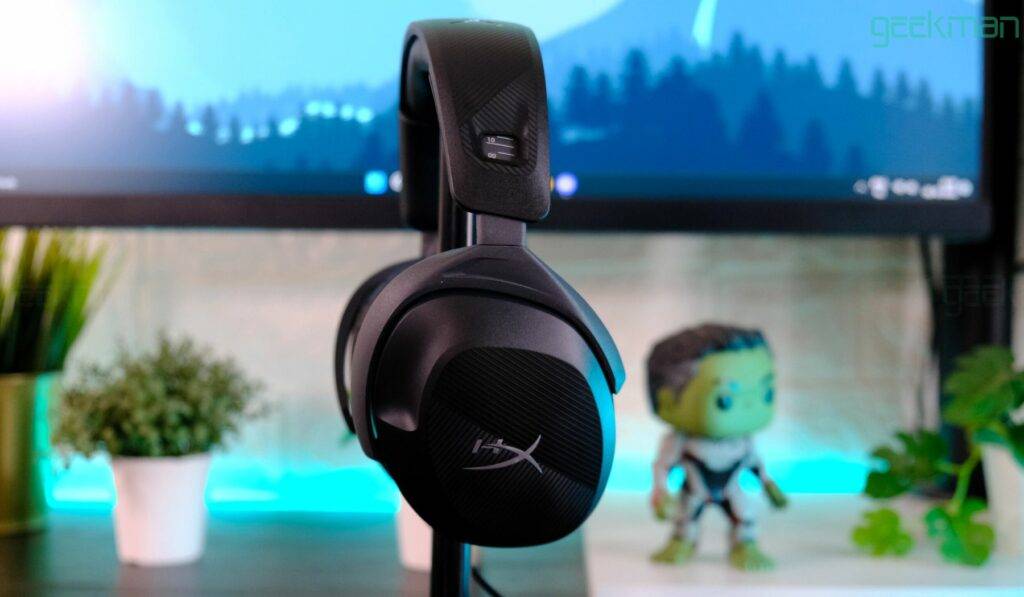 The headband has a textured finish over it with HyperX branding. You also get cushion support under the headband which is another plus point. At the bottom, you will find a 2.0-meter-long non-braided cable attached to the headphone which seems pretty durable but HyperX should have at least offered a braided cable or a detachable cable at this price point.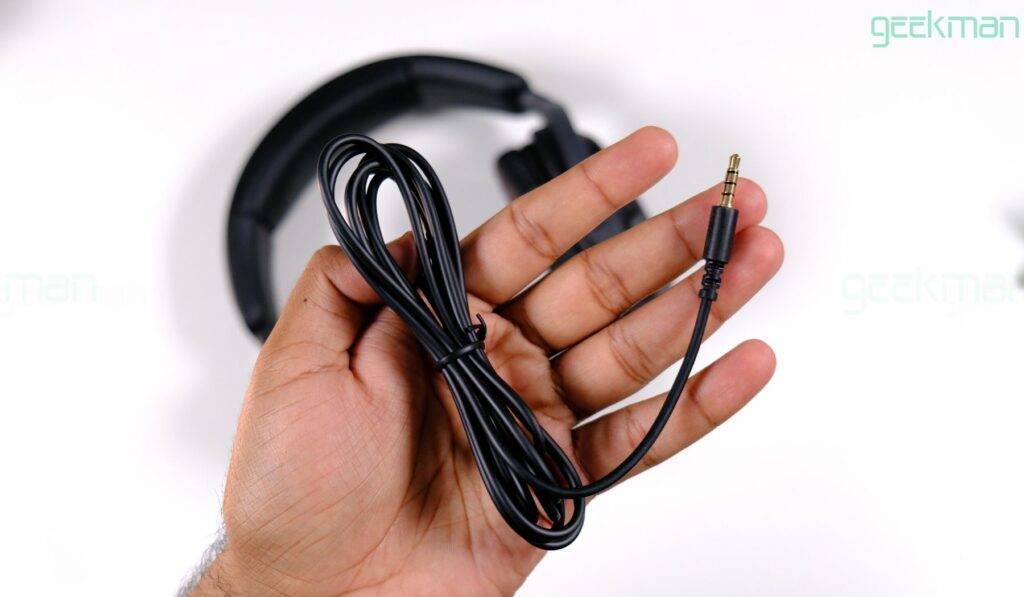 You also get a microphone at the bottom which is not detachable but the best part is that you can swivel it to mute which is one of the most interesting features of the microphone. Apart from that, the build quality and design of the microphone are quite good. You will also get a volume control wheel on the bottom of the headphone which will let you control volume directly from your headphone.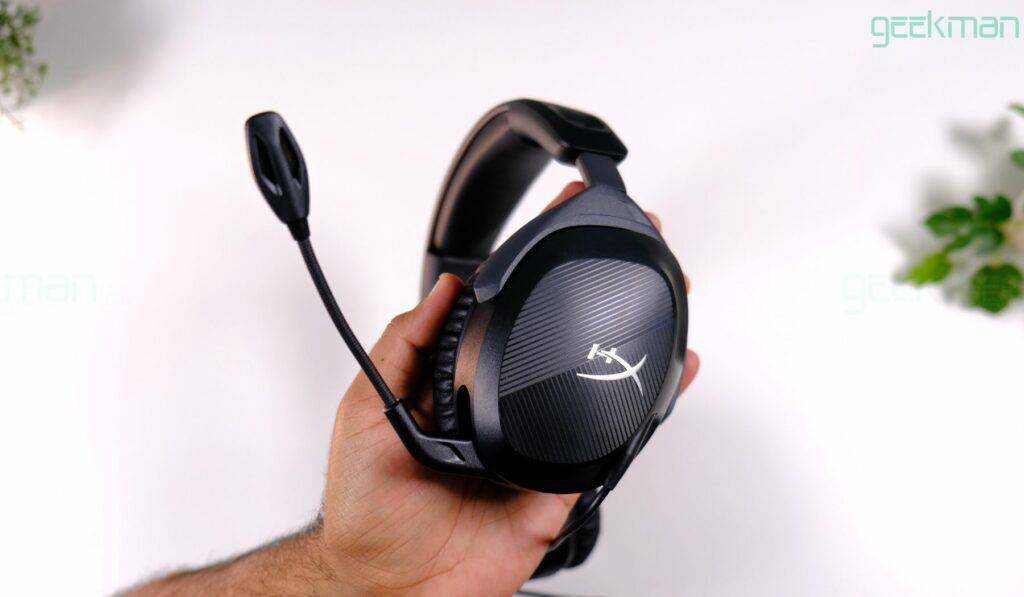 The headphone comes with a 3.5 mm jack which means you will get universal compatibility with it allowing you to connect these headphones to almost any of your devices like a PC, Android Smartphone, TV, PlayStation, Xbox, and more.
Comfort
Now let's quickly discuss one of the most important aspects to look into for a gaming headphone. Yes! I am talking about comfort. The headphone earcups are soft and very well cushioned that offer a good secure fit by covering up your whole ears. The cushions also offer a good amount of noise isolation which enhances your overall audio experience. You can easily remove these cushions and replace them in case they wear out after a few years. The headband also has a good amount of cushioning to it which gives a little extra support to your head.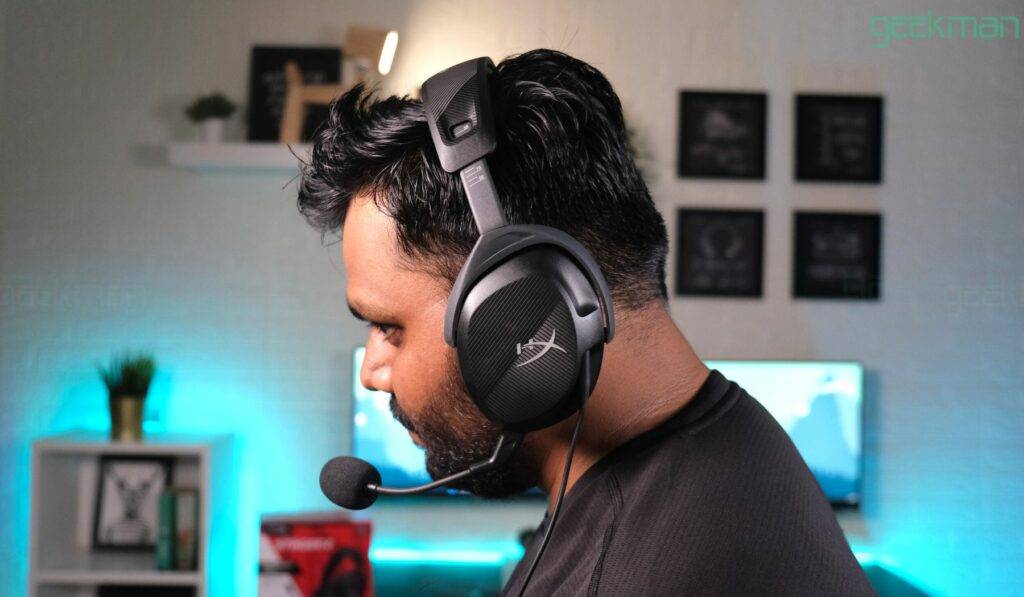 Despite having a full plastic build, the new Stringer 2 has a similar weight as the previous Cloud Stinger which is 338 grams. The weight makes the headphones a little on the heavier side for those who are habitual of using lightweight headphones. During my test, I wore it for three to four hours and it did not feel uncomfortable at all which is a good thing.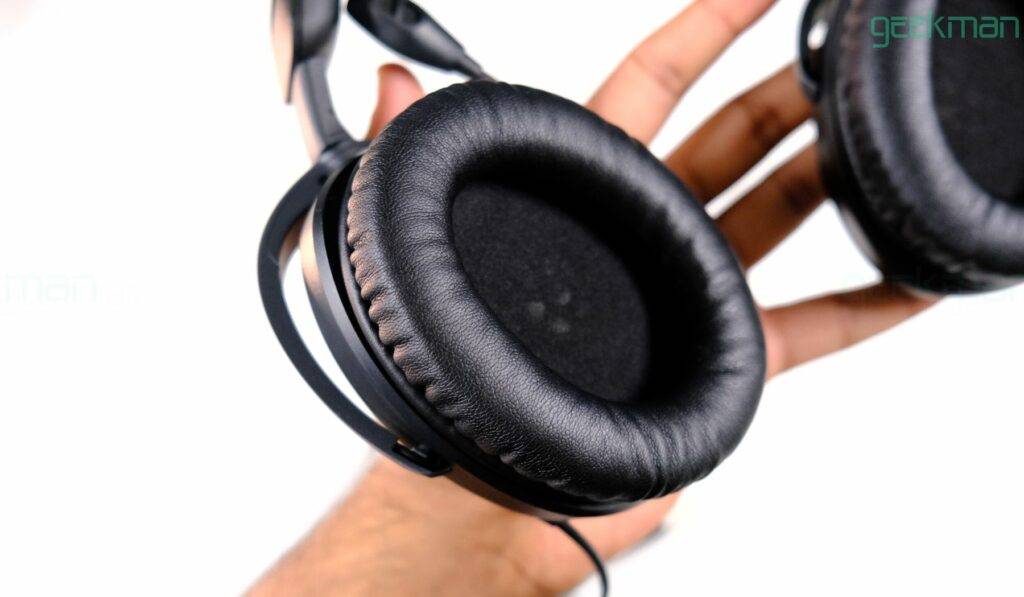 Overall, the headphones are quite comfortable for continuous usage and you wouldn't be bothered to use them for a long period. Yes, people who are used to lightweight headphones may feel the weight but other than that, comfort won't be a part to complain about.
Audio Quality
Let's discuss the most important part that I know you have been waiting for, the Audio Quality. The HyperX Cloud Stinger 2 houses two giant 50 mm neodymium drivers with a frequency response that ranges from 10 Hz to 28 kHz which is wider than the previous generation Cloud Stringer and can be felt in the audio quality as well.
I have tested it with numerous PC games and I would love to say that the audio quality has really impressed me. Of course, you can never compare the audio quality with a premium gaming headphone but you can undoubtedly say that this is the best audio quality in a gaming headphone under Rs. 5,000.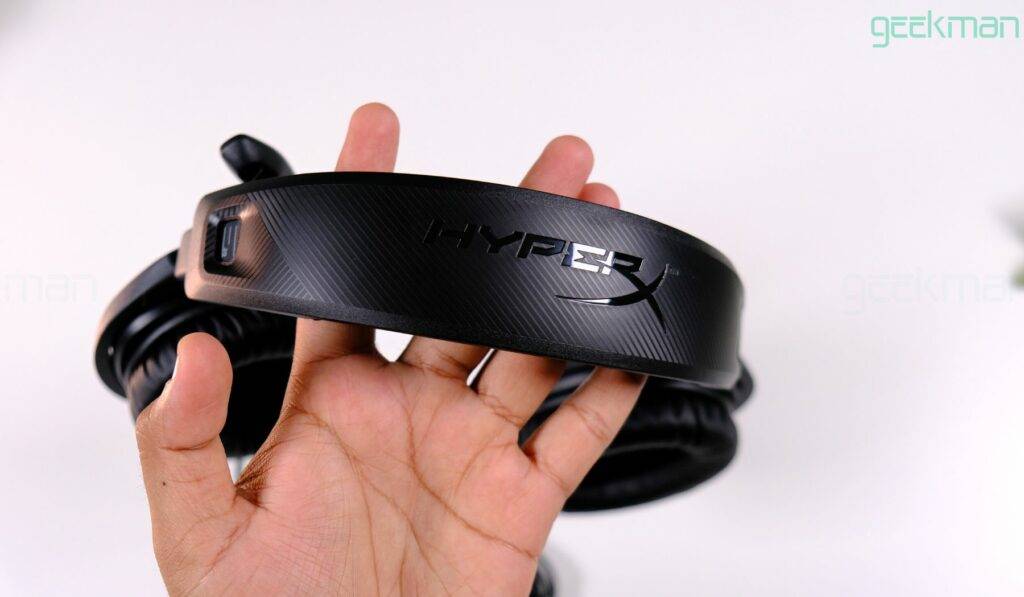 The audio tuning of the headphone is quite similar to the HyperX Cloud X and Cloud Alpha series of headphones. You will get a better bass response than the previous generation Cloud Stinger meanwhile the treble is a little sharp and lies on the higher side which you will usually expect from a gaming-tuned headphone.
"The high treble on a gaming headphone enhances the game sound effects like bullet sound, and grenade blast sound. It also helps with enemy steps sound which enhances your overall gaming experience"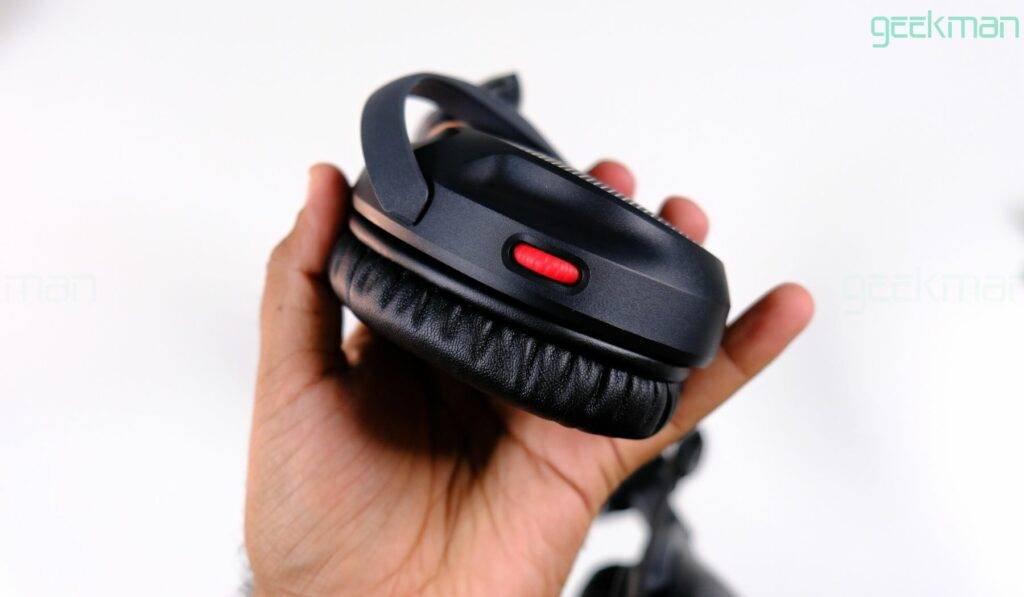 HyperX headphones are well known for their all-rounder performance which means you can not only play games with them but also use them as a regular day-to-day headphones for movie watching and music listening. Yes, the audio tuning will make your experience a bit different as the treble is on the higher side but it's better than most of the other headphones at this price point. Apart from that, you get a 2-year free subscription to the DTS Headphone: X app which I would highly recommend and will surely enhance your experience with gaming and movie watching.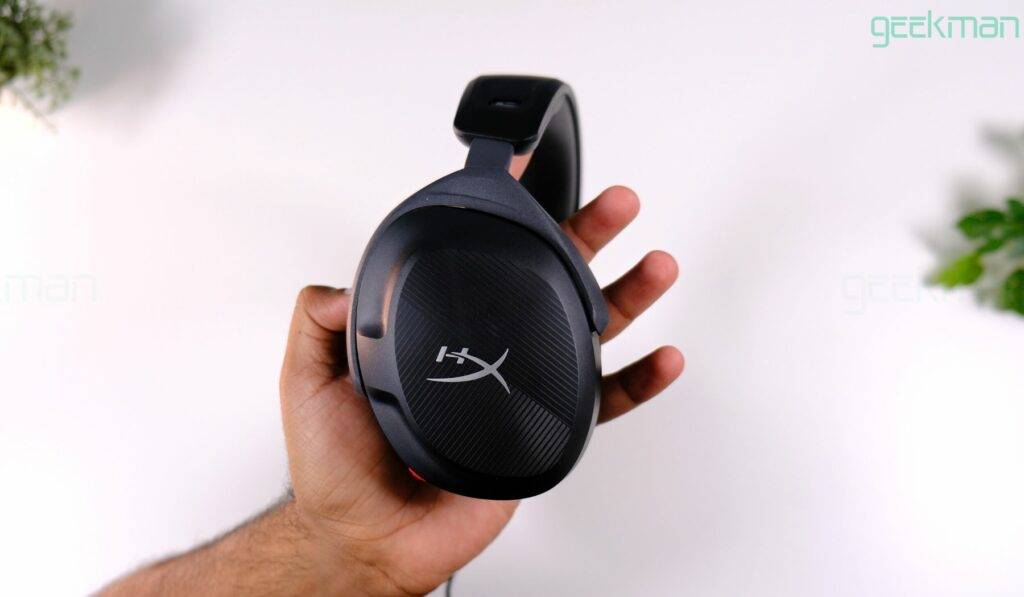 The Microphone
Coming to the microphone, the microphone is not detachable as I have already mentioned above which I do count as a negative point but the swivel to mute feature is good enough to make me ignore that.
The microphone works really well and captures a good quality of audio which I would consider better than most of the other gaming headphones in this price segment. It is capable of canceling out the background noises to a good extent which is a really good thing.
Verdict
The HyperX Cloud Stinger 2 is a really good gaming headphone and has a lot of minor improvements over the previous generation HyperX Cloud Stinger in terms of design and build. The audio quality on the other hand is exactly what you would expect from HyperX and is absolutely the best in the segment.
These headphones are well suited for gaming but the neat part is that you can still use them as your daily driver without any issues and they would even perform better than most of the other headphones in their price segment. So if you are looking for a good gaming headphone with good sound quality that you can also use as your normal daily headphone and that too under the price of Rs. 5,000 then the HyperX Cloud Stinger 2 is the best choice for you. Some good alternatives for the Stinger 2 would be the HyperX Cloud Core or the Steelseries Arctis 1.
Lastly, if you have any queries or suggestions, feel free to drop them down in the comments and I will get back to you as soon as possible. Thanks for reading.
HyperX Cloud Stinger 2 Review In Hindi
Also Read: