Logitech G335, the new mid-range wired gaming headphone is now available in the Indian market. It has been launched recently in the Indian market for Rs. 6,499. Well, I am very excited to review this new Logitech gaming headphones, as it will be interesting to find out where this headphone stands when compared to my personal favorite headphones of this price range, HyperX Cloud Core, and SteelSeries Artis 1.
Moreover, you can call this new Logitech G335 the wired version of Logitech G773, although it doesn't have the same color variation, and RGB lighting found in G773. You might also be knowing that the G773 was a turning point for Logitech in the gaming industry, as this product was completely different from all the other G series headphones in both comfort and color scheme categories. It will be interesting to find out whether we will get the same audio tuning in G335 that we have in Logitech G773. So, without wasting much of your time, let's get straight into the details of Logitech G335.
Box Content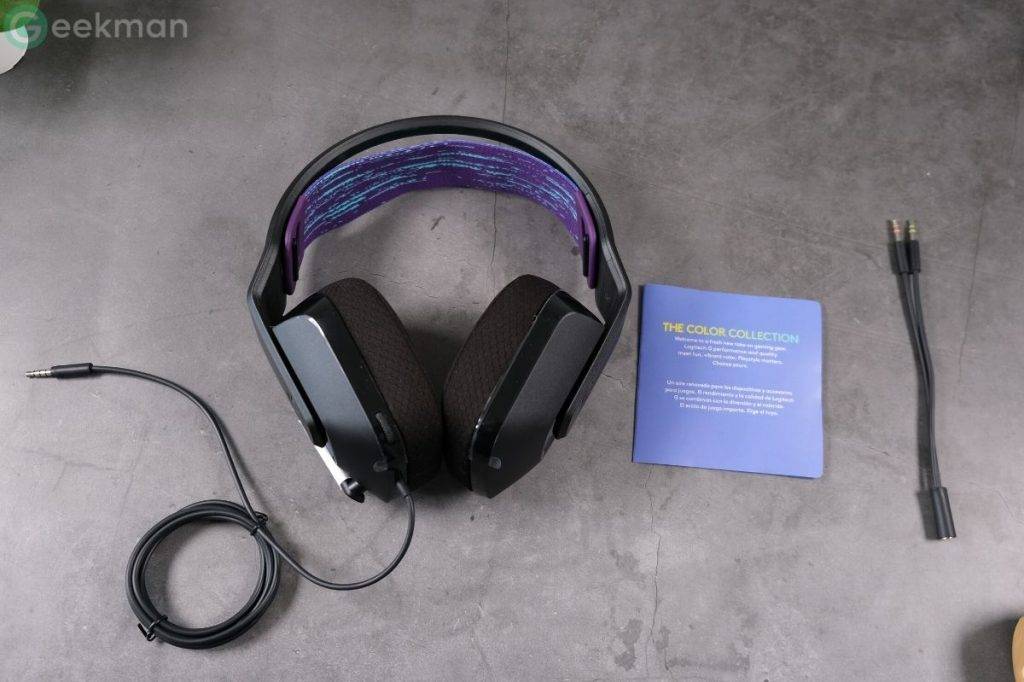 Paperwork like user-manual
Small splitter cable, so that you don't have to buy it separately.
Logitech G335 in black colour variant.
As I have already mentioned, Logitech is now focusing on color scheme and comfort, therefore, other than black you also have the option of blue and mint color. However, currently, these two color options are not available. But soon it will be available on Amazon.
Design, Build & Comfort
Logitech G335 has a very unique design compared to other Logitech headphones. At first impression, I was considering this headphone as a cheap-looking product because of its complete plastic body and lightweight. But after two days of continuous use, my thinking was completely changed. It is the most comfortable mid-range gaming headphone compared to the other headphones that I have tried at this price point. And looking at the overall comfort level, there's just no hesitation to compromise with the average plastic build of this headphone. I guess Logitech has gone with plastic, instead of a metallic body in order to keep this headphone as lightweight as possible. The headphone weighs just 236 g, and it's the only reason behind the comfort provided by Logitech G335.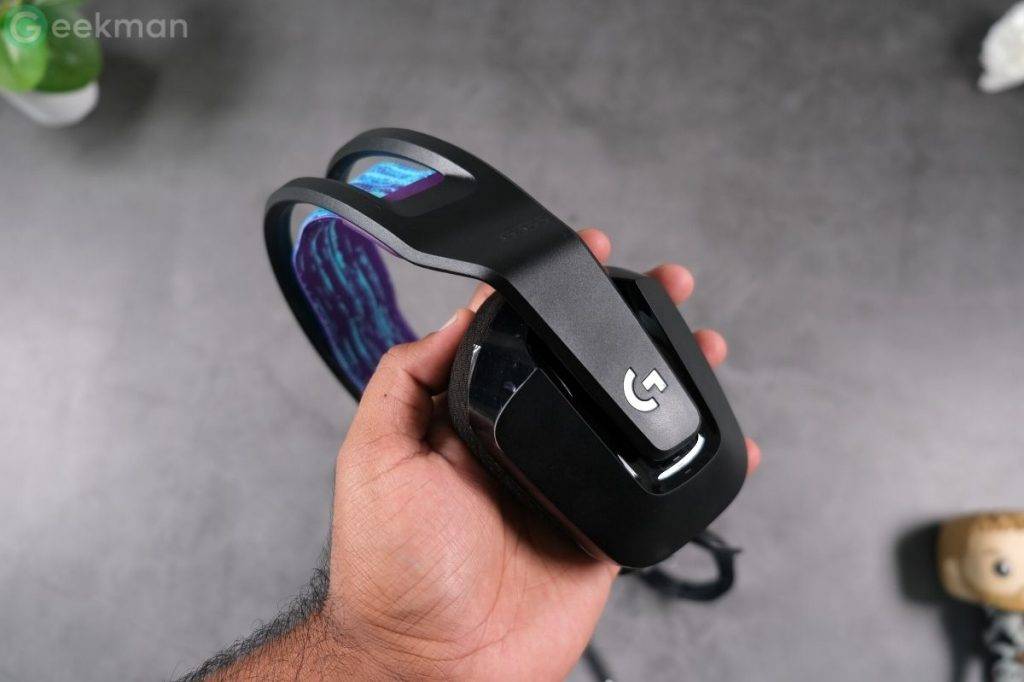 We don't have an option of a cushion pad in the top section. I am pretty sure that you must have tried headphones of the same design before, however, if you haven't, then you might find Logitech G335 a bit uncomfortable at first instance. But believe me, after using it for a couple of days, you will be impressed with the comfort level of this stretchable adjustable headphone. Of course, you will find this kind of design only with Logitech headphones, as their focus is to provide a fancy look along with a good comfort level. Another positive thing about these headphones is that you won't have to deal with the sweating problem on your head section during the summers.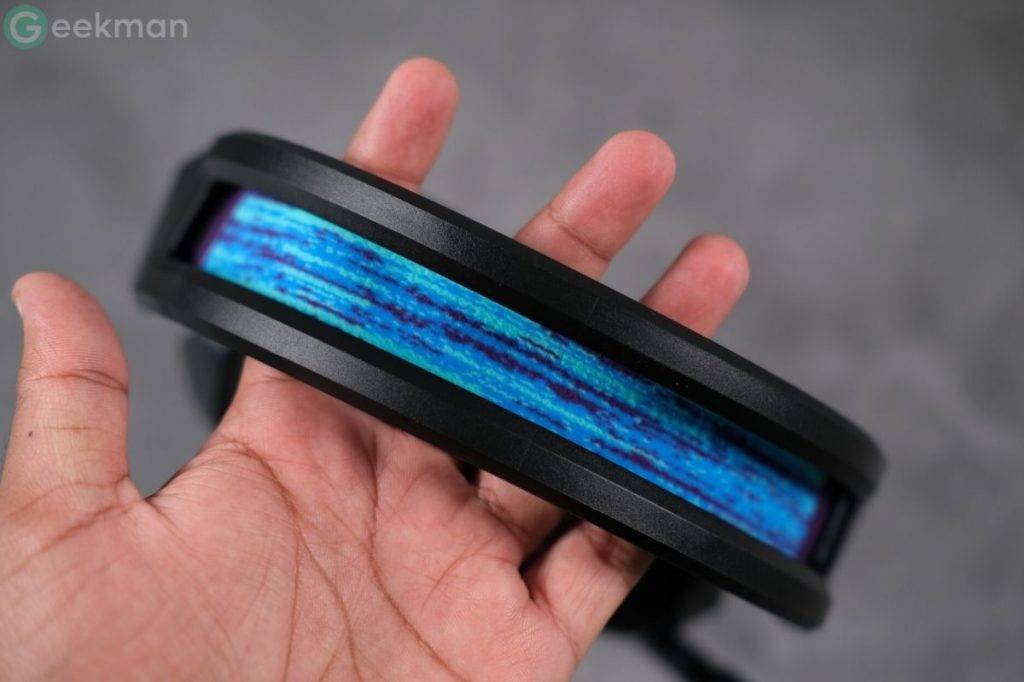 Now, talking about some negative points about this headphone, the side adjustable belt is not as flexible as it should be, so a person with a broader face might face difficulty using this headphone for a longer time.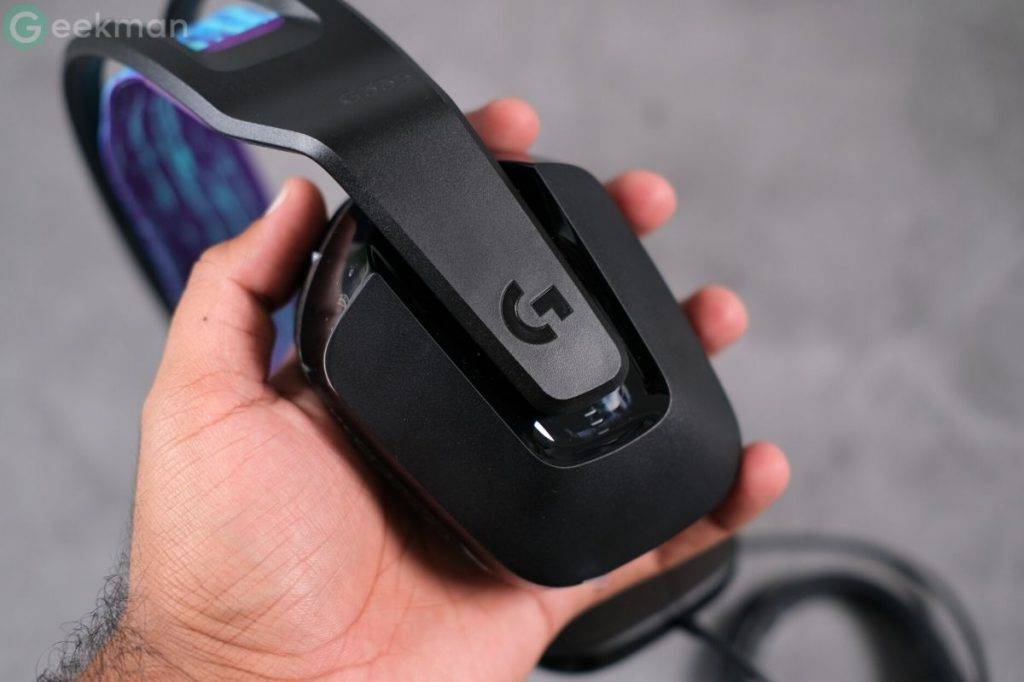 You will get a matt finish throughout the headphone body which definitely looks good but at the same time is also very keen to scratch. Another thing, the memory foam earpad is made with a cloth coating that you can find in most gaming headphones. Most gamers prefer this as it is quite comfortable, and protects you from sweating issues. But on the contrary, cloth-coated headphones easily attract dust particles. Therefore, don't take these headphones to places where there is a lot of dust in the air.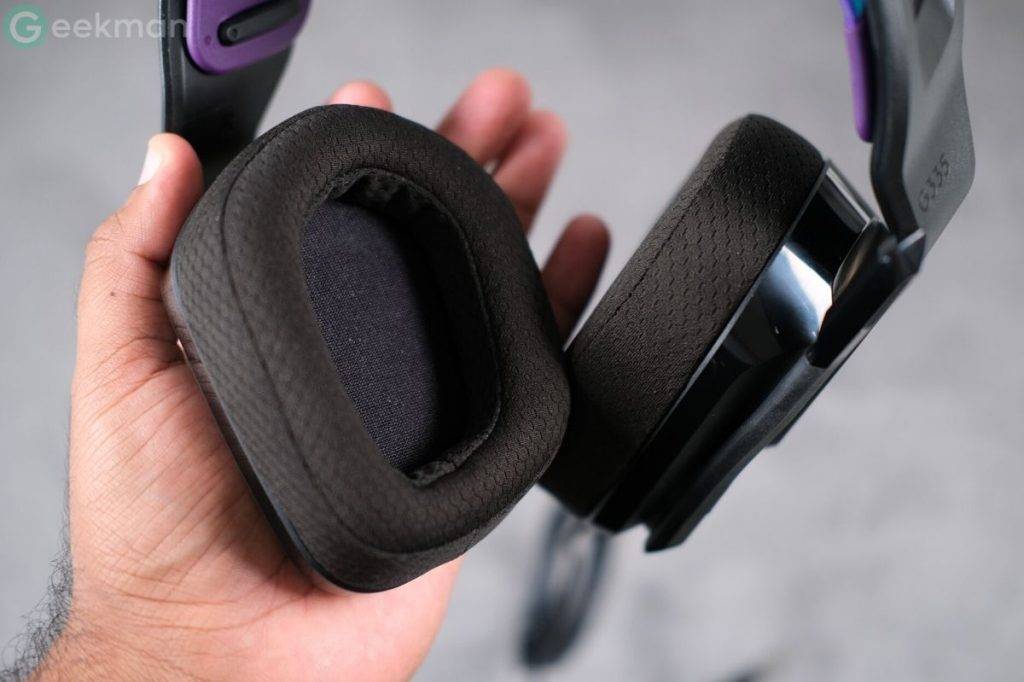 Look wise, the silicone and plastic-made flexible microphone look very stunning, and you can quickly mute and unmute through it. However, it also acts as a magnet for dust particles.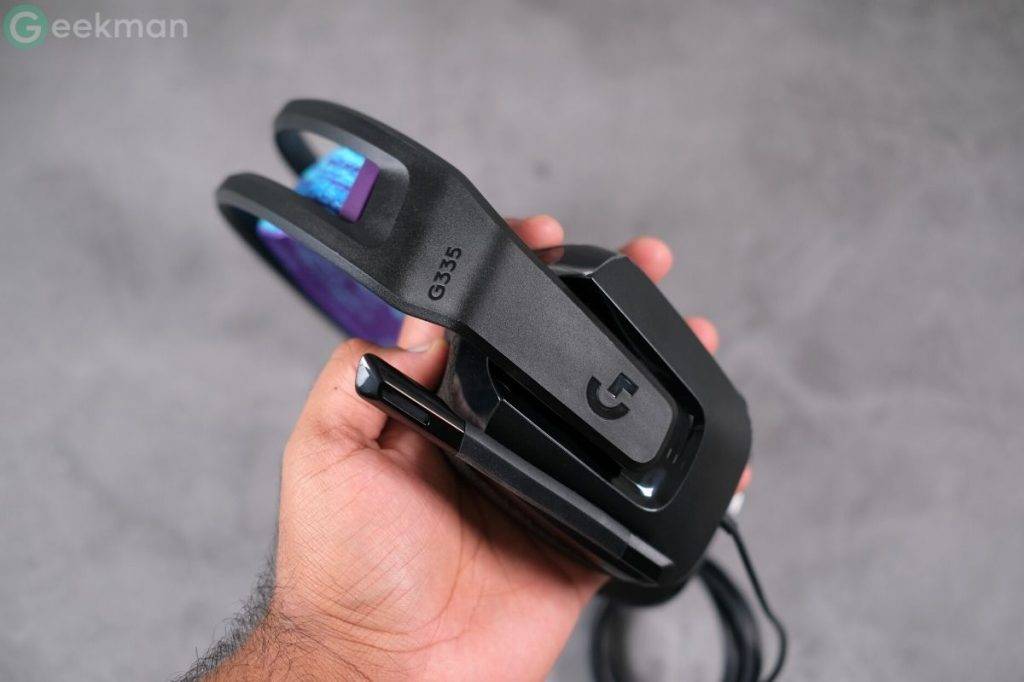 The volume scroll wheel is placed at the corner, and frankly speaking, I am not impressed with its positioning. Other than this, the cable size is very much similar to that of what you get in normal gaming headphones. But, because of the small splitter cable, you might have to face difficulty in plugging in your headphones if your cabinet is under the desk.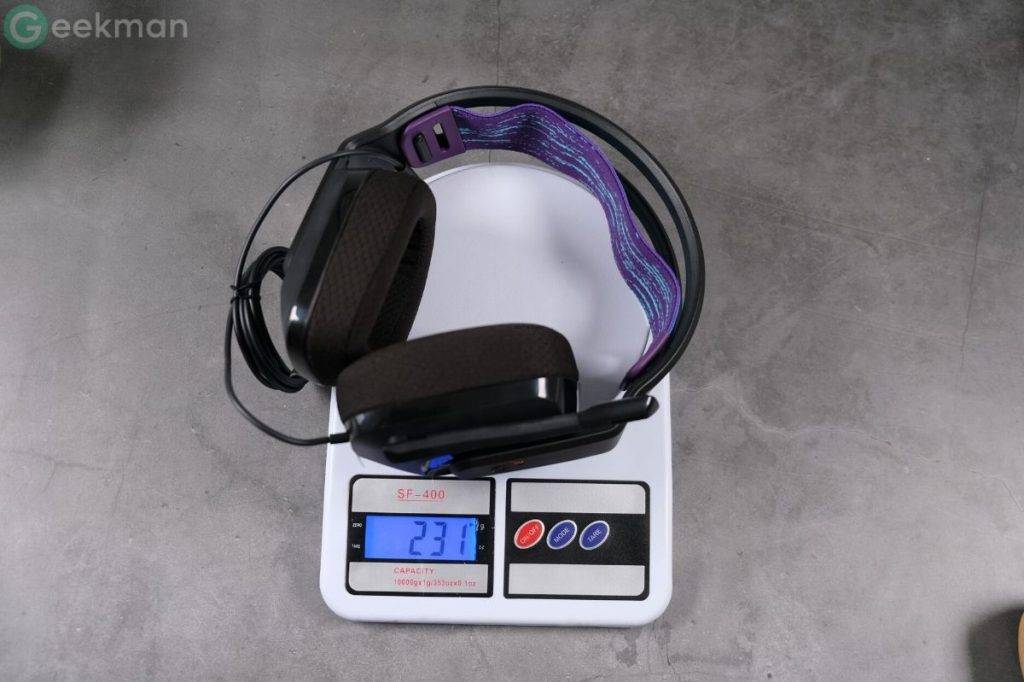 Microphone
Microphone quality is quite decent looking at its pricing. I tested the microphone quality in both discord and in-game, and I was quite impressed with the quality that it offers. On the negative side, the catch volume is a bit low compared to what it should be, but I don't have any complaints regarding this sound quality.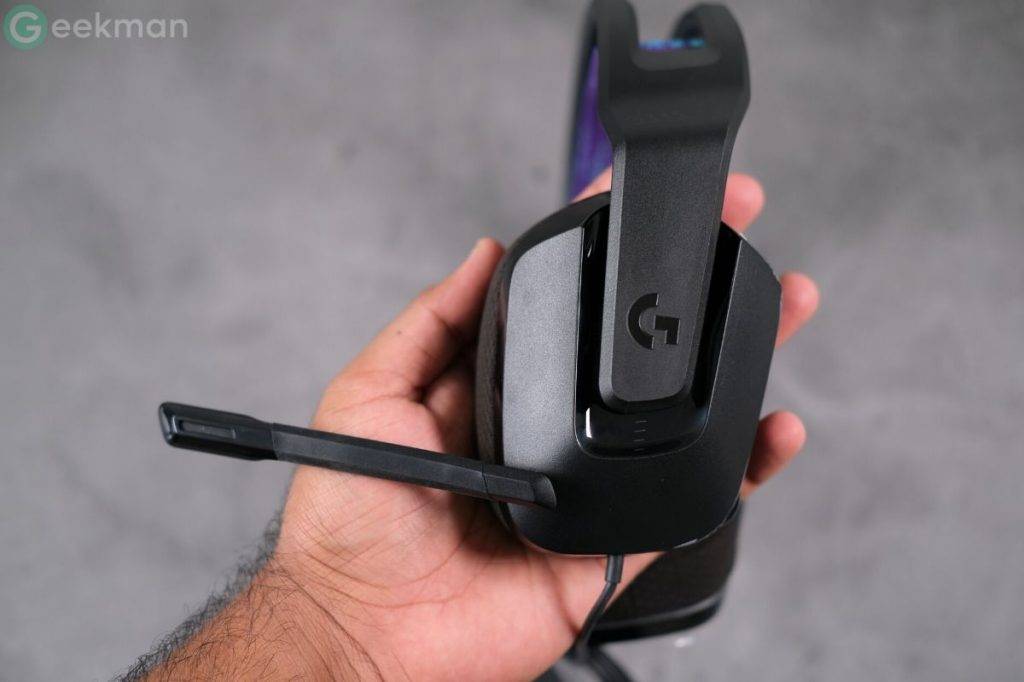 Sound Quality
I used these headphones to play PUBG and CS: GO, and found that the tuning of the headphones is very much similar to other Logitech gaming headphones. You won't find too high volume output in this headphone, a feature that is very much common in most gaming headphones. There's too much chrisp in the sound quality, which is the positive point for the headphone, but there is still room for improvement when it comes to low notes, i.e. Base. So, if you are using these headphones for watching movies or listening to music rather than playing games, then you might have to deal with a low base or flat sound.
Similar to Logitech G773, the audio quality of this product is also very clear, and clean, and you will rarely encounter any kind of distortion. Even on the highest volume, the headphone produces a very natural sound which is accepted from a leading gaming headphone.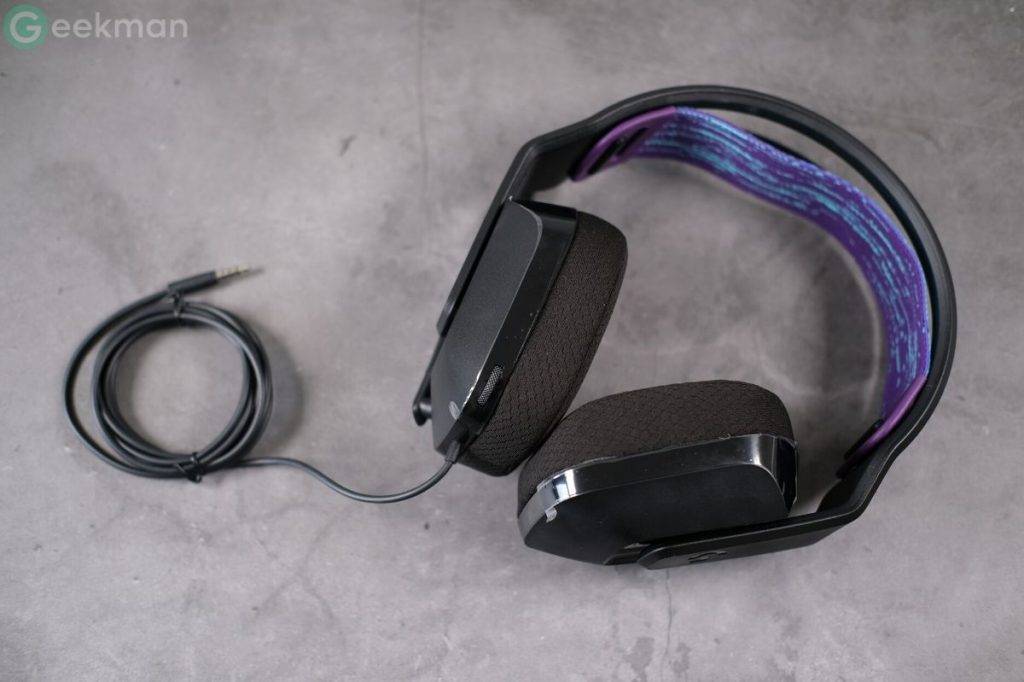 While playing PUBG or CS: GO, with these headphones on, you can easily detect the enemy footsteps and vehicle movements. The driver adjustment and surround sound quality are also impressive and noticeable. And the module completely covers your ear providing you with a secure fitting to get good noise isolation.
Final Words
To summarise, the sound quality of Logitech G335 is very good, however, there isn't anything unique about it. HyperX Cloud Core and SteelSeries Artis are also very much similar to Logitech G335 in terms of sound quality. But, if you ask about my personal opinion, I will prefer HyperX and Artic over the Logitech G335 for day-to-day uses.
Overall, you can consider this headphone as a perfect combination of comfort and decent sound quality. So, if your priority is to get comfortable headphones, you should go with Logitech G335 without any second thought. Moreover, you can get more details about these headphones on our Geekman YouTube channel.
Buy Now:
Also Read: