As a fellow gamer, you probably already know that high-quality audio can be pivotal between triumph and defeat in many video games. Not only does excellent sound quality help you win a game, but it also makes the gaming experience much more enjoyable. In addition, gaming headphones allow you to filter sound directly into your ears and, in most cases, use a microphone to communicate with your team members.
So, if you're looking for a budget gaming headset that provides decent sound quality and multi-device supports (including mobile), then read our Cooler Master MH630 Review and find everything you need to know about these gaming headphones.
It has an identical sibling, the Cooler Master MH650, which comes with a similar design, builds, and specs but with some extra features like RGB lights and 7.1 surround sound support. So, if you want something flashier, you can also go with that one, but remember that MH650 only supports USB Connectivity, so you can't use it with a smartphone or any other USB-unsupported gaming console.
From here, you can check out our review video for the Cooler Master MH630.
Cooler Master MH630 Specs
| | |
| --- | --- |
| Type | Closed-back, over-ear design |
| Support devices | PC, Mobile, TV, PS4, PS5, Xbox One, Nintendo |
| Interface | 3.5mm |
| Driver Size | 50mm |
| Headset Sensitivity | 107dB ± 3dB |
| Speaker Impedance | 32 Ohm |
| Frequency | 15Hz – 25kHz |
| Weight | 278G |
Box Contents
Starting with the box contents, we get some essential paperwork to guide you through the basics of the headphones quickly. Next, you have a detachable boom microphone with a braided cable. Then, we have a splitter cable and an AUX cable braided. Finally, we have the Cooler Master MH630 headphones and a good-quality storage pouch, which will come in handy when traveling with these headphones.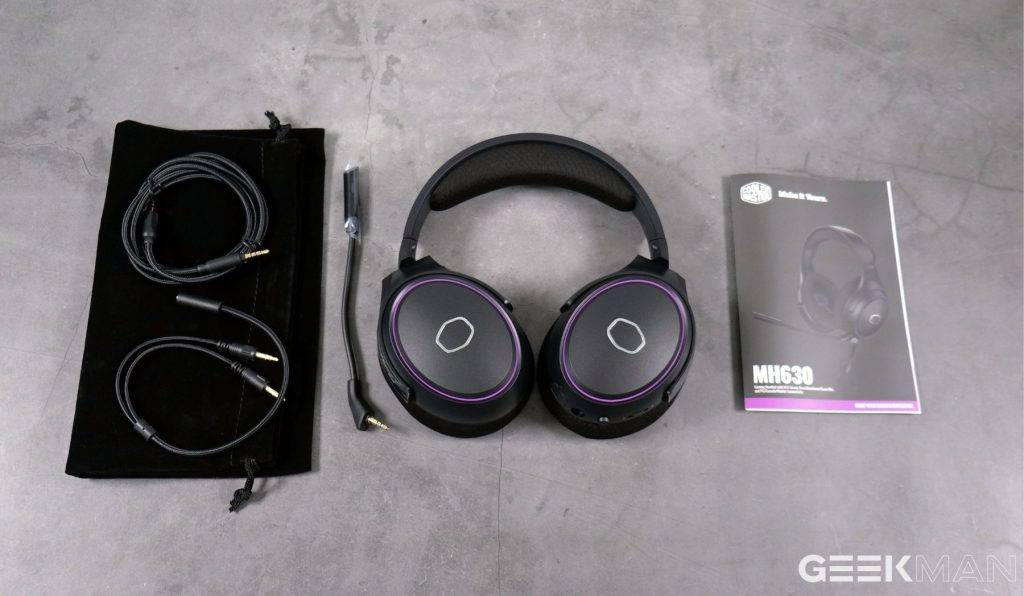 Design & Build Quality
Now moving on to the design and build quality, the first thing to notice is the flexibility. The MH630 has a complete plastic build with some metal used at some minor points, like the inner frame of the extendable headband. Since the headset is mainly made of plastic, it is very flexible and can be bent in any direction. Cooler Master has done this to make it comfortable, which totally makes sense, but it also makes the headset a bit cheap.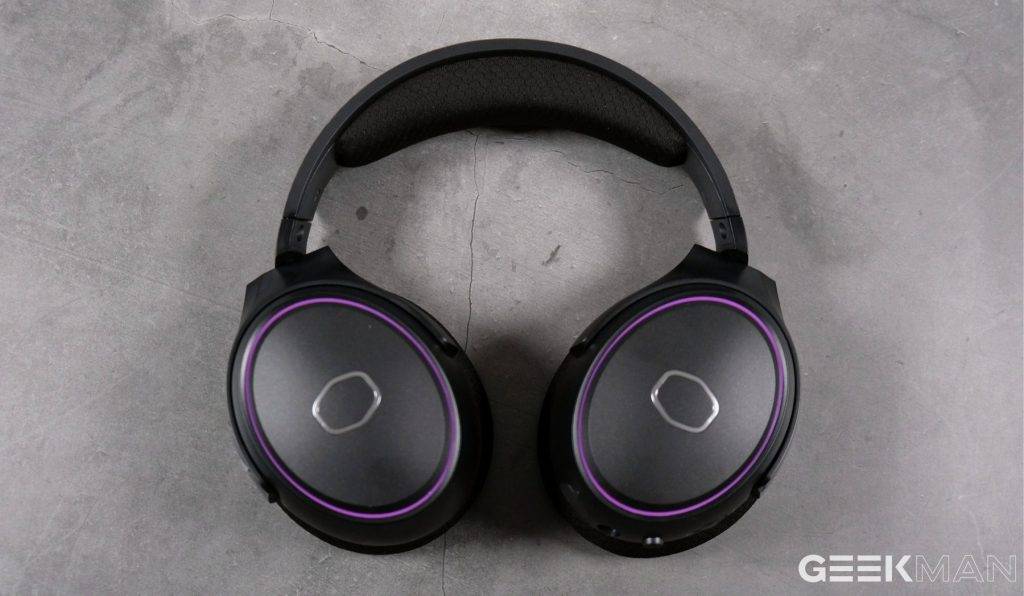 Although the good part is, even with a good amount of flex to the body, you will hear no sound of creaking, which is a good sign. The earcups can be swirled for up to 90 degrees inwards and have L & R markings on them.
The headphones have a minimal look with an all-black body and a purple-colored ring on the earcups, giving them a stylish look. They have a matty finish over them, making them a little resistant to fingerprints and scratches.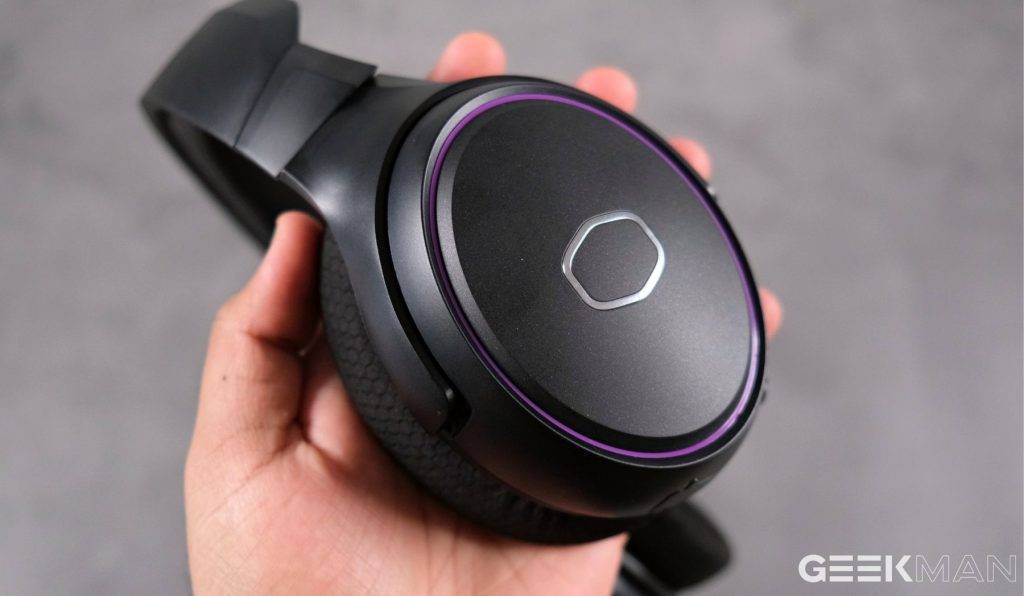 The Cooler Master MH630 comes with a detachable boom microphone that can be removed, and the port can be closed with an attached rubber flap to protect it from dirt and dust. The left ear cup has the headset's media controls, including an analog volume dial and a microphone mute switch.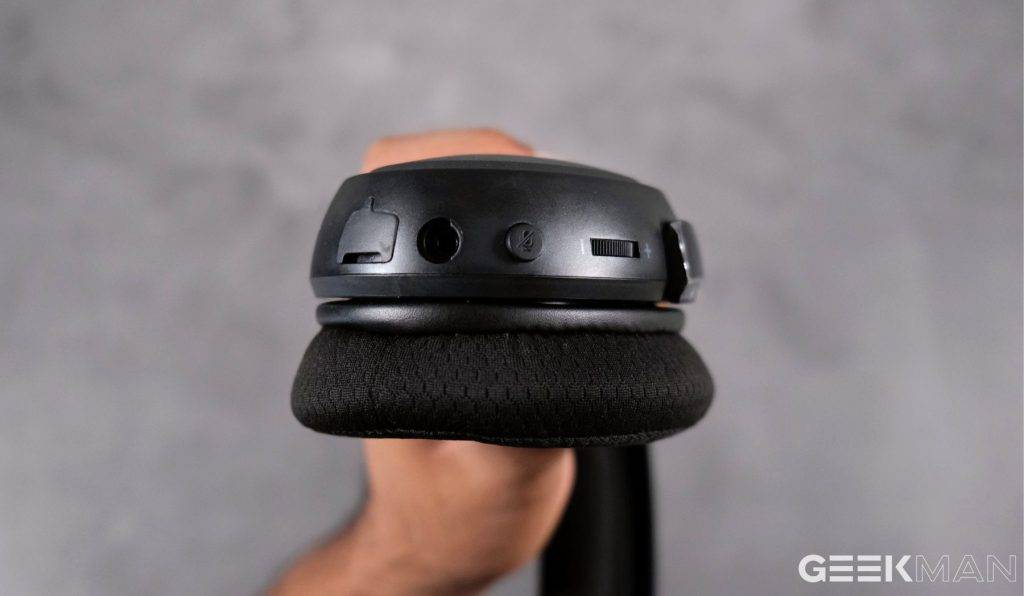 The detachable AUX cable that comes out of the box is braided and tangle-free. The cable has a good build quality and is quite durable. It has a twist-lock mechanism, and it gets locked to the headphones, ensuring that the cable does not get disconnected accidentally. It is thoughtful of the Cooler Master, as I know how frustrating it is when you are in the middle of an intense gaming session. Then you accidentally pull the cable, and it gets disconnected.
Overall, the headphones' build quality is pretty average and gives a cheap plastic feel. However, the detachable AUX cable and the boom microphone feel pretty durable and would not break that easily.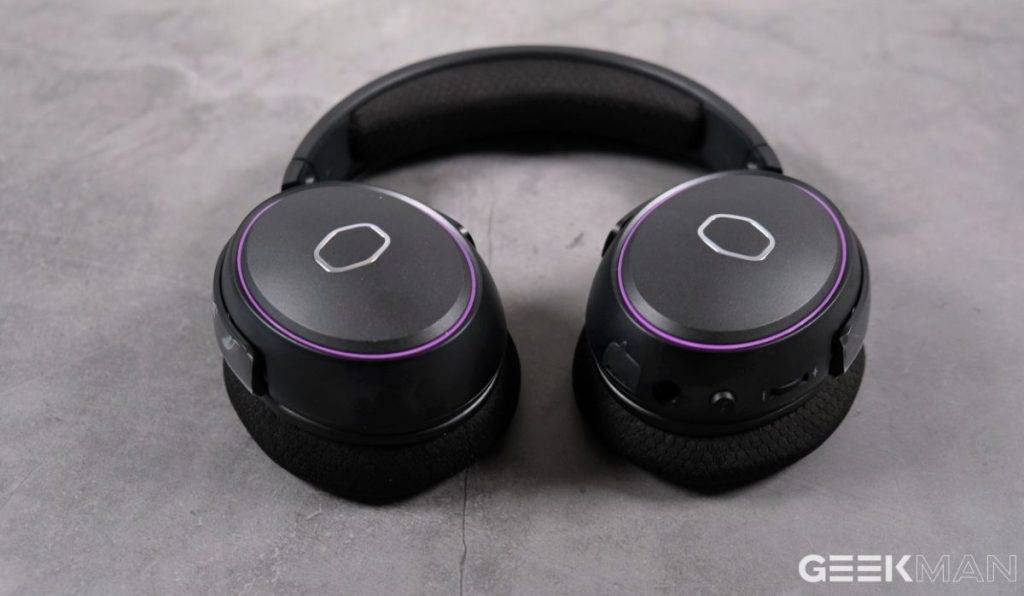 Comfort
So the next question arises, how comfortable is the Cooler Master MH630?
The ear cups are very well cushioned and nicely cover up your ears even if you have big ears like me. They offer a good amount of comfort, and you can easily use them for long hours without worrying about ear fatigue. The earcups also offer a good amount of noise isolation thanks to their big size of the earcups. Even the headband has a good amount of cushioning, making it an overall comfortable headphone.
The cushions are made of mesh fabric, and the material is pretty comfortable. The headband is expandable and can be adjusted as per your requirements. However, I noticed that the headset's clamping force feels a bit high at first and takes a day or two to get loose.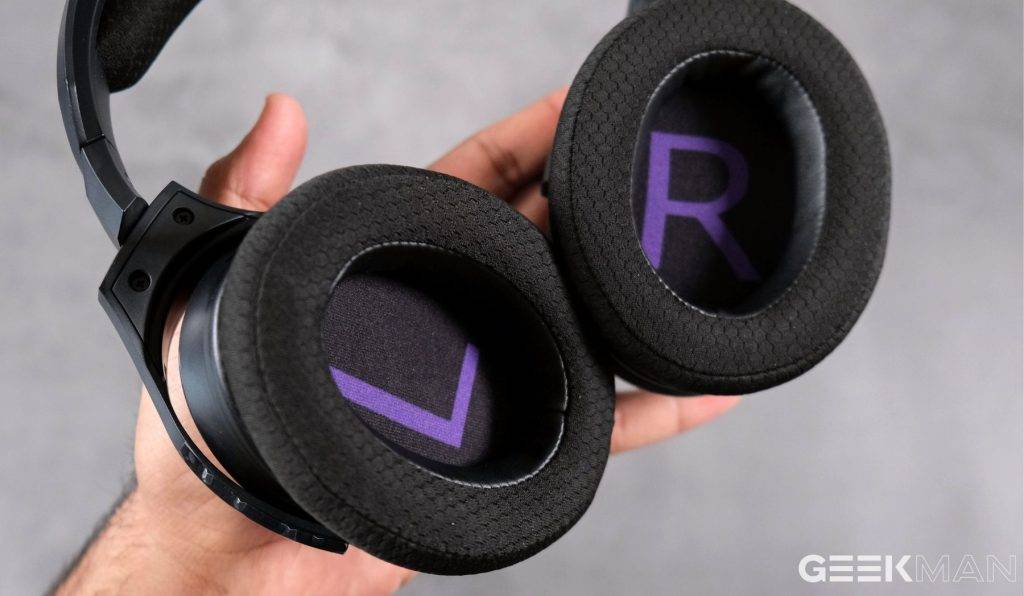 I have been using these headphones for about a week now, and I used them for about 7-8 hours as my daily driver, and I found them decently comfortable. The MH630 Gaming headset weighs about 280 grams, an average weight for a gaming headset. There are headphones in the same segment that weigh less than MH630 and believe me; lightweight headphones are really comfortable for long-hour usage. If you are used to lightweight gaming headsets, you may have difficulty feeling comfortable in these headphones.
Microphone
A gaming headphone is incomplete without a good-quality microphone, so let's quickly discuss it as well. The detachable microphone on the MH630 is pretty good and does an excellent job of cutting out the background noises. I also tested it within the games on Discord, and to my surprise, the sound quality was quite impressive. The sound was very clear, and it recorded little to no background noises, which is pretty appreciable. The microphone's sound quality was even a little better than some other good headphones like the HyperX Cloud Stinger.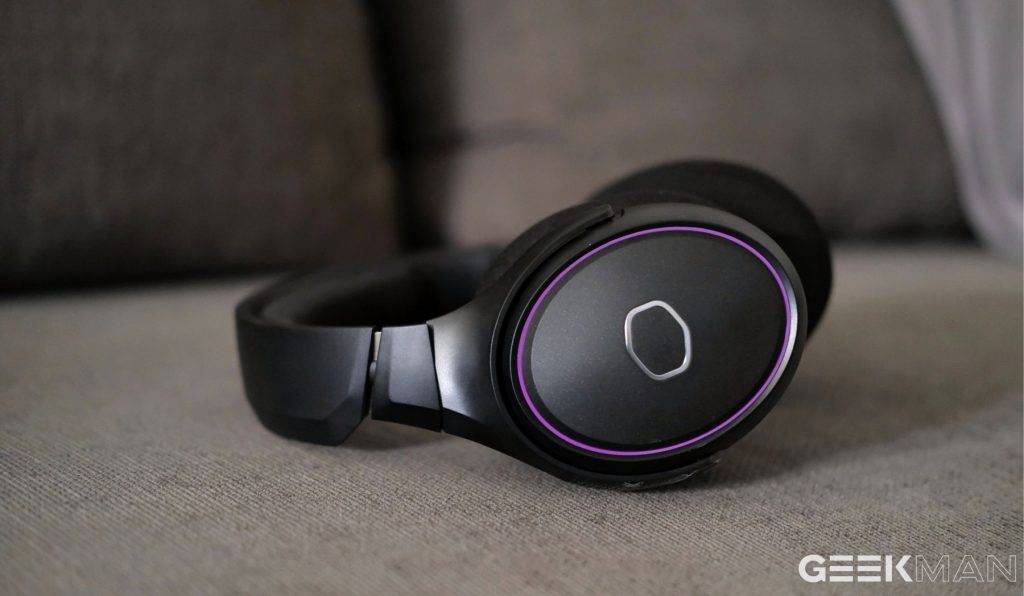 Audio Quality
The most important part of a gaming headset is the audio quality. The MH630 gaming headset houses 50 mm, huge drivers with a frequency response of 15Khz to 25Khz. The audio output of the headphones is decently loud, and it sounds pretty clear and natural, which is what you will be expecting from a good gaming headphone. The bass output of the headset is decent as well, with a good mid and high bass response. Although it suffers a bit in lower frequency bass, the mids and highs sound punchy, making it acceptable. The treble feels a bit sharp, but it does not impact much on the other frequencies, which is good.
I tested the MH630 with some games like Valorant, CS: GO, and BGMI. The surround sound it offers is pretty impressive, making it easy to detect sounds like enemy footsteps and vehicles approaching sounds. Although I do need to mention that, when kept silent for a while, it has a noticeable amount of white noise, which is very common in budget headphones but not in the headset at this price point.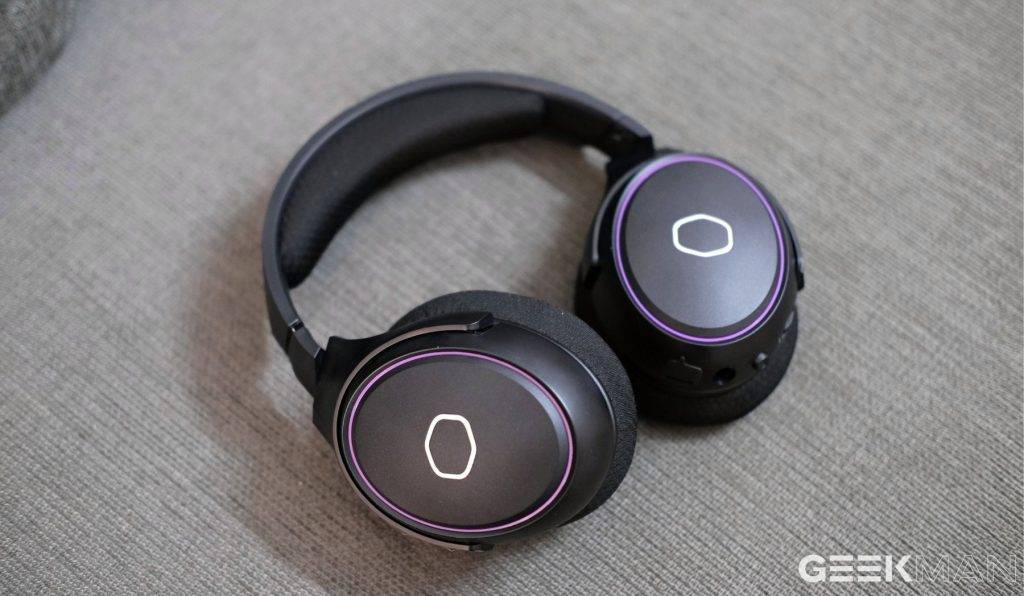 These headphones do a decent job for normal usage, especially when it comes to movie watching. Although the sound stage is not very wide and the treble is also a bit sharp, so the music listing experience is average. While the other best-selling gaming headphones in the same price range, such as HyperX Stinger, Logitech G331 or G335, and the Steel Series 1, do a slightly better job than this one. But again, the gaming experience of MH630 is decent.
Overall, the MH630 offers a decent sound quality which is not the best in the segment but is good enough to get the job done.
Verdict
Finally, does the Cooler Master MH630 justifies its price, or are there better alternatives in the market that you can look out for?
The MH630 is a solid entry-level gaming headset. Although it doesn't have the best audio experience, it performs well and delivers all the needs of gamers. So yes, the Cooler Master MH630 is definitely a value-for-money buy.
If you are looking for an all-rounder gaming headset that also delivers a good music experience, then I suggest you go with HyperX Cloud Stinger, Logitech G335, G331, and Razer Blackshark V2 X.
You can also check out our list of the best gaming headphones under 5000 for more. If you still have any queries or suggestions, please drop them down in the comments, and I will reach out as soon as possible. Thanks for reading.
Alternative
Also Read: