Disable Youtube Shorts In Youtube App: YouTube Shorts is one of the most revolutionary additions Google has made to YouTube. In just a little time after addition, it has created an enormous user base of its own. Short-form video-based content is easy to create and consume for consumers, making it engaging and bringing a lot of views; that is why YouTube loves to promote them.
All coins have two faces; YouTube loves this small engagement-packed content, but users like me who consider watching random internet videos a big-time waste hate them. These videos also are a big reason people spend hours aimlessly scrolling their feeds. Well, if you're someone who hates getting stupid YouTube Shorts recommendations on your YouTube home feed and wants to get rid of it, then worry not, cause now I have come up with some legitimate ways to get rid of these videos from your feeds. Using any of the methods given below, you can permanently remove YouTube Shorts from your home feeds, so let's not waste any time and jump right into it.
These are the best way to disable Youtube Shorts.
1. Telling YouTube: You're not interested!
This method is one of the most effective ways to disable YouTube Shorts which works on almost all devices with the YouTube mobile app. Yeah, there is no denying that this trick may need you to be a little persistent, but once you get the job done, you will not need to think back about it. Let's see how it's done. 
You first need to click the vertical ellipses (three dots) on the top right corner of the YouTube shorts on your home feed. Clicking would open a menu where you must click on the first option, "Not interested." That's it; you must repeat this step with every video in that section. The next step would be scrolling down your feed until you see the next section of YouTube Shorts and then repeating the process. You will need to repeat this step till you stop seeing these sections, and soon you will find yourself free of the YouTube Shorts on your home feed. This is the most effective way to get rid of the YouTube Shorts I have used.
2. From the Youtube App Settings
The following method we have on our list is more straightforward than the one before, but its only limitation is that it is limited to very few devices. For this method, you will need to tap on your Profile Picture. From the next page, you must select settings and the first option, General. This page should have an option called Shorts, with a button next to it that you can simply click to permanently turn off the Shorts from your YouTube app. This option is quite handy and is a single-click solution to the annoying Shorts, but it is limited to some old versions of the YouTube app. If you find it, you hit the jackpot; if not, you can look at other options on our list.
3. Downgrade Down to an Older Version
YouTube Shorts is a relatively new feature that has recently rolled out to the YouTube mobile app, which means you can get rid of it by downgrading to an older version of the YouTube app. This feature started to roll out from YouTube 14.13.54 (1413542300), which means downgrading to the YouTube 14.12.56 (1412563300) can easily get you far away from the YouTube Shorts. Here's the link to download it. 
Remember, you must turn on the install from unknown resources option from the settings before installing any app other than the Play Store. Also, don't forget to turn off the auto-updates for the YouTube app after installing this version.
4. Uninstalling all the updates.
Well, not everyone wants to deal with the hassle of downloading an APK and installing it afterward, and for those lazy folks, we have another way to get rid of the YouTube Shorts. It is comparatively more straightforward than the one we just talked about. For this method, you must go to Settings and select Apps or Manage Apps. From there, select the YouTube app. On this page, you will see three vertical dots (ellipses); tapping that would show you a menu where you have to select "Uninstall Updates." and that's it. You're now back to the good old version of the YouTube app, free from YouTube Shorts. Don't forget to turn off auto-updates afterward; otherwise, your app will auto-update itself.
5. Using YouTube Vanced or its alternatives.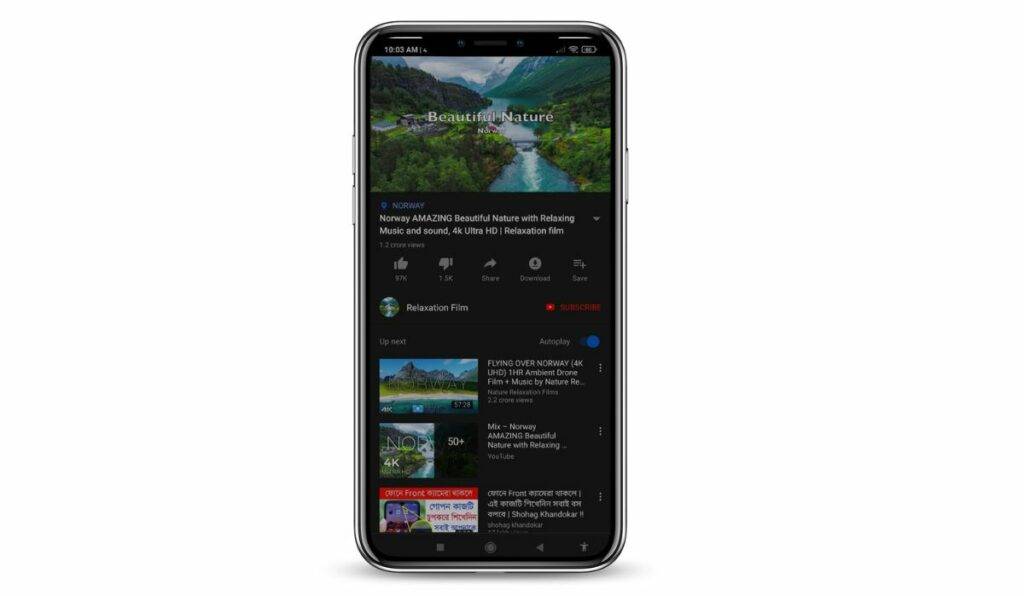 Finally, the last method on our list is another one of the most effective ways to turn off YouTube Shorts. This method is only for YouTube Vanced users. For a quick intro, YouTube Vanced is a free alternative to YouTube Premium, which blocks out all the ads from your YouTube videos and offers other premium features like background play and sponsorship block. If you have heard about it for the first time, you have missed all the fun, as Google has now wholly taken down this project by sending a legal notice to the Vanced team. But you can still find some alternatives that offer somewhat similar features. You can check out the best YouTube Vanced alternatives from here.
Current YouTube Vanced users can click on their Profile Photo and then click on the Settings options. On the Settings page, click on Vanced Settings, which you can find at the bottom of the list. From this page, select Ad settings and turn on the option "Shorts shelf." This option completely removes the Shorts featuring sections from your home feed, making your YouTube completely Shorts-free.
Check: Best YouTube Vanced Alternatives, Free And Open Source
That would be all from my end on How to disable YouTube Shorts. If you find this article helpful, make sure to share your thoughts in the comments down below. Also, please drop down your suggestions and queries; I will gladly help you. Thanks for reading.
Also Read: