YouTube Vanced has been shut down after a cease and desist letter from Google. Vanced was similar to YouTube Premium allowing users to watch videos without any ads. Recently, Vanced confirmed on their Twitter handle that they will be shutting down their project and all the download links will be removed from the internet. Vanced said that the app will work on the devices on which it is already installed. It will work for a year or two on the devices on which it is already installed. Now that YouTube Vanced has been shut down, people are looking for its alternative to watch YouTube videos for free.
Vanced offers UI and features similar to YouTube. There are various alternatives to YouTube Vanced, though not as good as Vanced but can prove to be a workaround if you want to watch ad-free videos from YouTube. If you are looking for the best YouTube Vanced Alternatives then we have compiled a list comprising of the best Vanced Alternatives to Watch ad-free Youtube videos.
These are best Youtube Vanced Alternatives
The very first alternative to the YouTube Vanced is NewPipe. NewPipe is an open-source YouTube alternative that does not depend on the YouTube API. It means you can use the application without the Google Mobile Service and you need not log in to your Google account to use NewPipe. NewPipe allows you to watch videos without any ads.
Moreover, you can also download the videos on your device locally. You can import your YouTube subscriptions so that you won't have to start over. The only con of the app is, you don't have the option to sign in so you will not be able to sync watch history as well as like or comment on videos.
Easy to use and modern UI

Free and open-source

No ads
No google account support, so you can't comment on any video or subscribe to the channel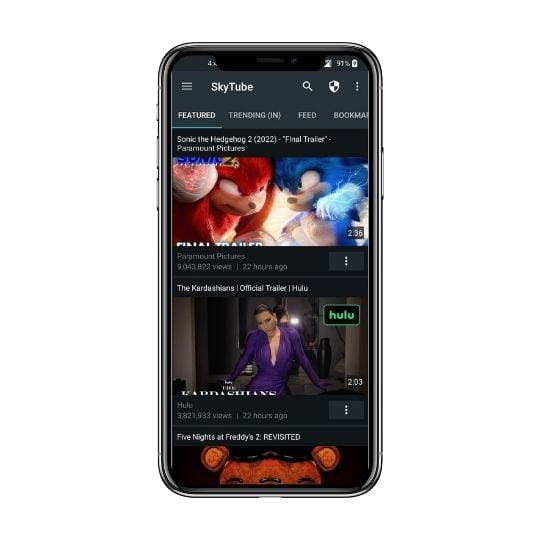 SkyTube is another YouTube Vanced alternative to watch YouTube Videos. Just like NewPipe, the application is free and open-source. SkyTube offers the same features as the NewPipe, i.e., you can watch ad-free videos, import your subscriptions from YouTube, etc. There are two versions of SkyTube- SkyTube and SkyTube Extra. With SkyTube Extra you have features like an official YouTube Player as well as casting.
Free and open-source

You can carry over channel subscriptions from Youtube

With SkyTube Extra you can use Youtube Player UI.
No Google account support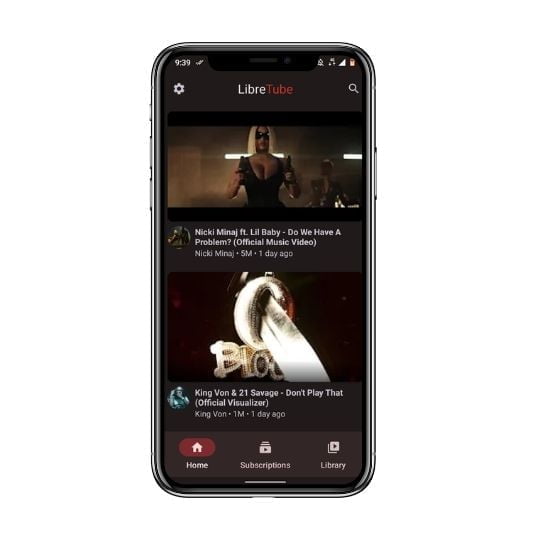 LibreTube is a YouTube client to lets you watch ad-free videos on YouTube. The design of the app is modern with intuitive animations that you will notice when you navigate. LibreTube does give you the option to customize controls for choosing the format during playback as well as choosing the video quality.
But keep in mind that LibreTube is still in beta or testing mode, and you may run into bugs. However, we could expect LibreTube to improve over time.
Free and open-source Youtube client

Based on piped

No ads
No Google account support

Beta version, so there is too many bugs for now.
Well, this is not an alternative to YouTube Vanced, but this browser does have an ad-free experience. This browser blocks ads, so when you visit YouTube you will find there are no ads when watching a video. You can sign in to your YouTube account when you visit YouTube on this browser and do regular stuff that you do on YouTube. The browser is available for all platforms including macOS, Android, iOS, and Windows.
No ads

Faster browsing experience

Normal browser, so it supports your google account

Support all platforms: Windows, iOS, Android, Mac
The best option to watch ad-free videos is getting YouTube Premium. It is the official way to remove ads from the videos you watch and enjoy several other features. You will have access to ad-free YouTube playback along with background playback. You can download the videos offline as well as get free YouTube Music Premium along with the YouTube Premium subscription.
Official way

YouTube Music Premium

Supports Youtube Creators
Also Read:
These are all the YouTube Vanced alternatives that you can go for if you want to watch videos on YouTube without any ads. Do note that we have only mentioned three actual alternatives to YouTube Vanced, and the other two include a browser and YouTube premium itself.