A PC Cabinet is not just a box that will sit in a corner but its the only part of your gaming setup that will stay with you for a long time taking care of all the computer components that you house inside it. It also offers various other benefits such as lowering temperatures of the processor using fans or water cooling support, RGB lighting, cutting out sound, etc. So, that's why you need good quality PC cabinet for your next PC build. And for that, I present you CHIPTRONEX GX2000 Mid Tower Gaming cabinet to you.
The CHIPTRONEX GX2000 is very popular in the Indian market because of its stunning design and affordable price tag. The main best thing about this cabinet is that it comes with four pre-installed 120mm RGB LED fans, which make this cabinet to very attractive. Not only RGB fans, But The entire design of this cabinet also look very premium and eye-catchy. It's not only about the good look, but the build quality is also good, compared to the price. More info please check my full review video.
Overall, If you planning to build a PC under 50000 Rs and you need stylish good looking PC cabinet for that, then CHIPTRONEX GX2000 is ulimate choice.
Specification
Type: Mid Tower Gaming Cabinet
Form Factor: ATX, Mini-ITX, Micro-ATX
Front Access: USB 3.0 x 2, USB 2.0 x 1, Power, Reset, Audio/Mic
Expansion Slots: 7
2.5 SSD: 2
3.5/2.5 drive: 2
Front Fan: 120mm x 3 Red Ring Led Fans (Included)
Top Fan: 120mm x 2
Rear Fan: 120mm x 1 Red Ring Led Fans (Included)
Max.Cpu Cooler( Height) : 160mm
Top Radiator support: <240mm
Front Radiator support: <240mm
Rear Radiator support: <120mm
GPU length: <350mm
Warranty: 1 Year
CHIPTRONEX GX2000 Review in Hindi
Photos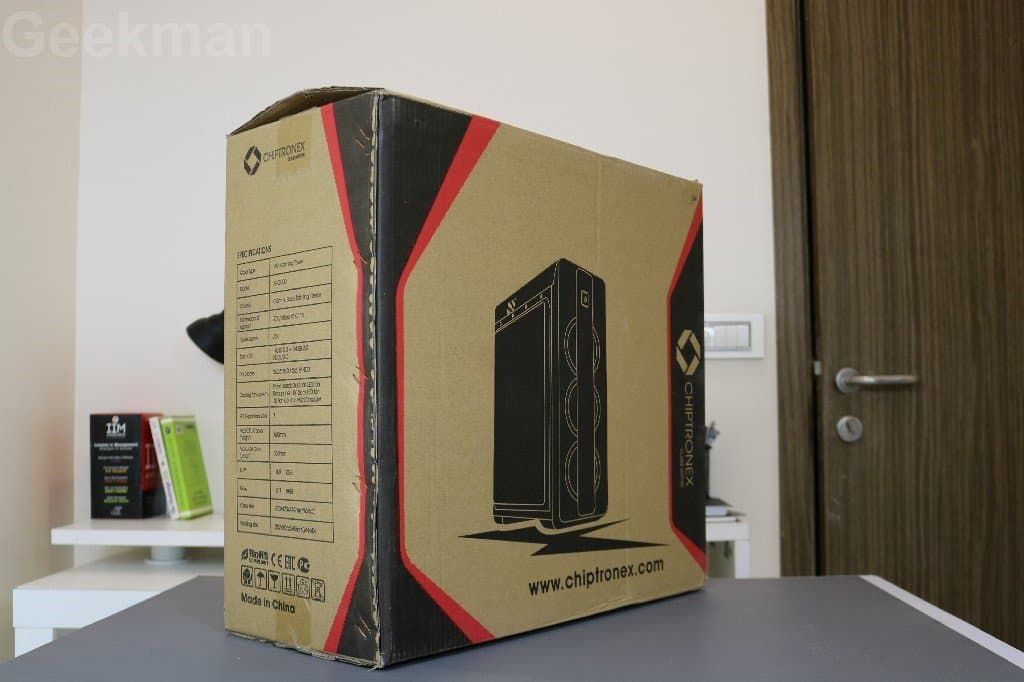 Buy now