Simulation games stand tall among the most beloved genres in mobile gaming. By imitating a wide range of real-world activities, they offer a sweet escape from reality. After all, who wouldn't want to dive into lifelike experiences through these virtual simulations?
If you're on the hunt for the perfect sub-genre within the simulation realm or finding the best simulator games for Android and iOS, look no further. We've curated a list of the 10 best simulation games that are bound to provide an immersive experience on both platforms.
These are the Best Simulator Games that you should try
---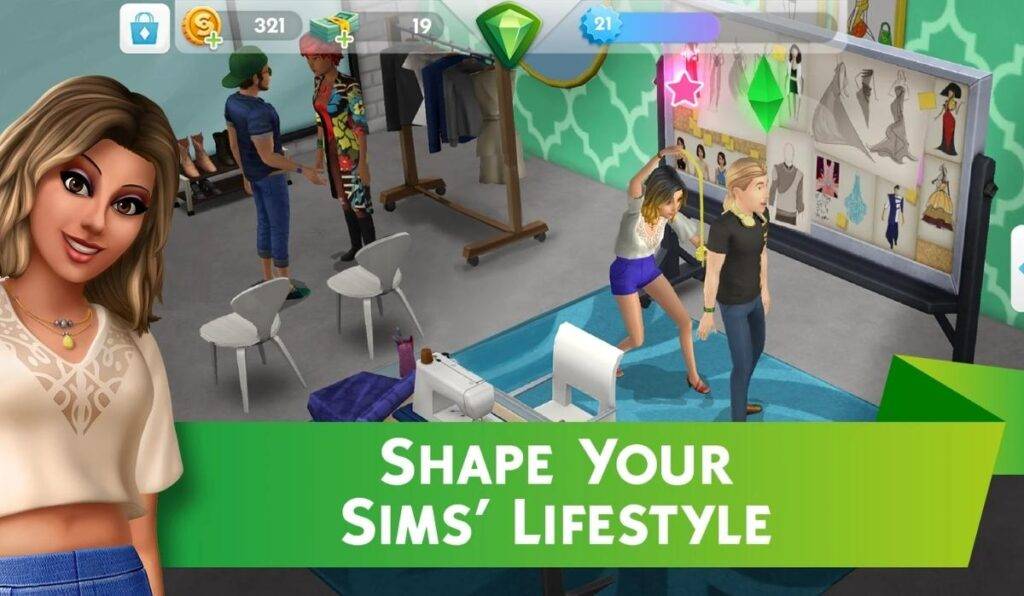 Sims Mobile is like a fusion of all the other simulation games out there. It takes the expansive universe of The Sims and brings it right to your mobile device. Like the original, you can craft your Sims family, tend to their careers and children's education, and construct the ultimate dream home.
The game world is expansive, populated with other Sims to interact with, and offers a plethora of options for customizing both your living space and your virtual life. If you've already dipped your toes into it, you're likely aware that it's regarded as one of the best simulator games out there.
---
Farming Simulator 23 and 20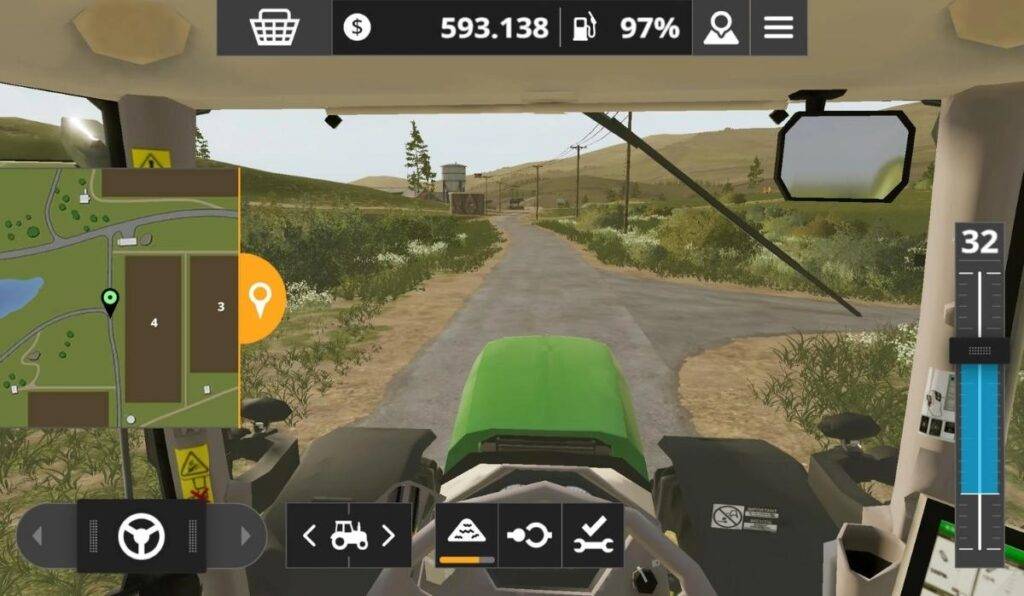 Farming Simulator 23 Mobile is the latest inclusion in the Farming Simulator series. Of course, we can't overlook Farming Simulator 20, which holds its own as one of the standout titles in the franchise. In both of these games, you're granted your very own farm – from sowing crops and tending to livestock all the way to rearing horses and beyond.
You can discover actual tractor and equipment brands integrated into the games. When it comes to the mobile version of Farming Simulator 20, it's on par with what's offered on the Nintendo Switch. If you've ever imagined living the life of a farmer, these games have got you covered.
Farming Simulator 23 :
Farming Simulator 20 :
---
Animal Crossing: Pocket Camp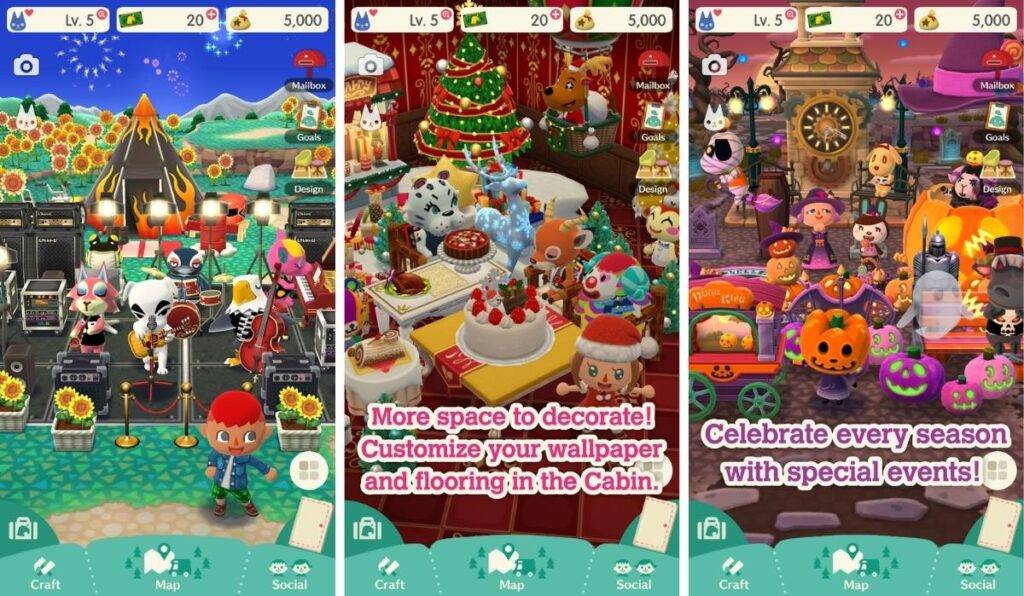 Animal Crossing, renowned as one of the best simulator games on consoles, maintains its reputation intact in the mobile domain as well. While it doesn't replicate any specific real-world scenario, players find that it captures a sense of simulation. The gameplay involves being placed on an island where you can unleash your creativity by crafting a captivating campsite, extending invitations to your favorite animals, and more.
The game tasks you with fulfilling requests from the animals, and as you do so, your bond with them flourishes. Eventually, your friendship reaches a level where you can invite them over to your campsite. While the Nintendo Switch version offers a better experience, the mobile adaptation is equally satisfying.
---
Minecraft: Pocket Edition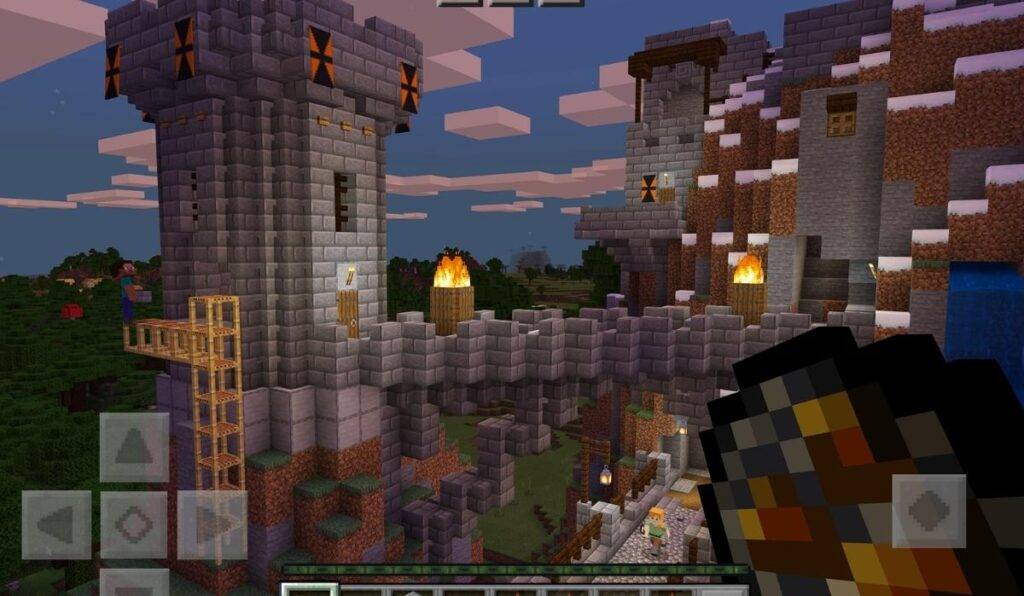 Minecraft, a true titan among PC games, has also made its way to mobile devices as Minecraft: Pocket Edition. Within the game, you're tasked with navigating an expansive and boundless world. Here, you gather resources, engage in item crafting, and construct a fortified base to shield yourself from the lurking enemy mobs that emerge during the nighttime.
This portable game brings almost all the beloved features of the PC version right to your fingertips, including the multiplayer, creative, and survival modes. The beauty of Minecraft lies in its boundless creative potential – you're free to build anything your imagination holds within the Minecraft Universe.
---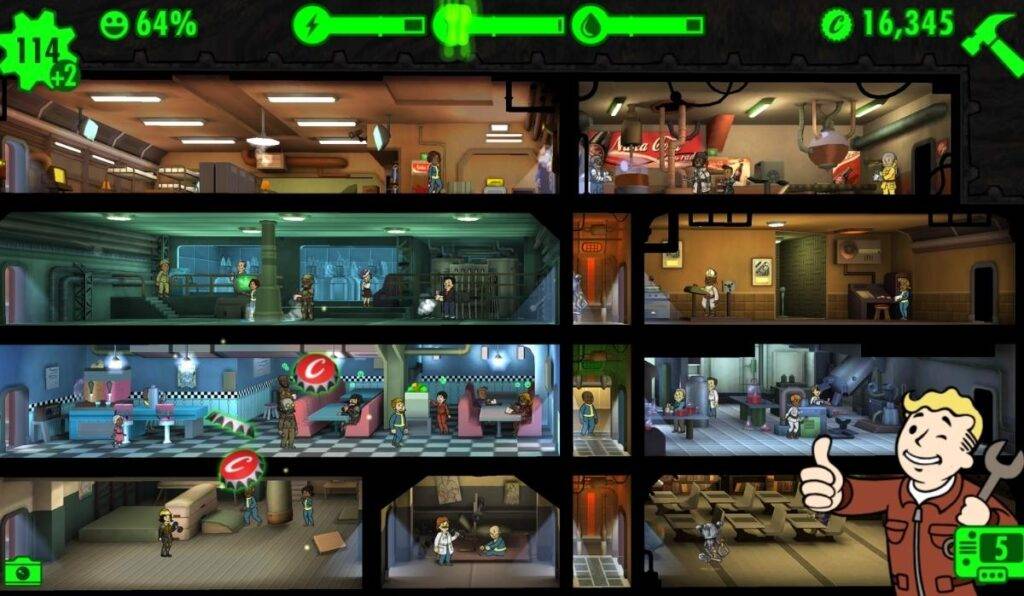 Don't let its simplistic appearance fool you – Fallout Shelter is a true standout in the often boring world of free-to-play games. In this game, you're tasked with overseeing a group of survivors in the aftermath of a nuclear apocalypse, and your mission is to ensure their survival.
Your responsibilities include managing various jobs, fortifications, repopulation efforts, and the expansion of your shelter. The ultimate goal is to construct the ultimate vault, venture into the wastelands, and cultivate a thriving community of survivors. While it might be one of the older simulation games on this list, Fallout Shelter remains an exemplary model within its distinctive play style in the genre. Hence, it is worthy of being one of the best simulator games for Android and iOS.
---
Megapolis: City Building Sim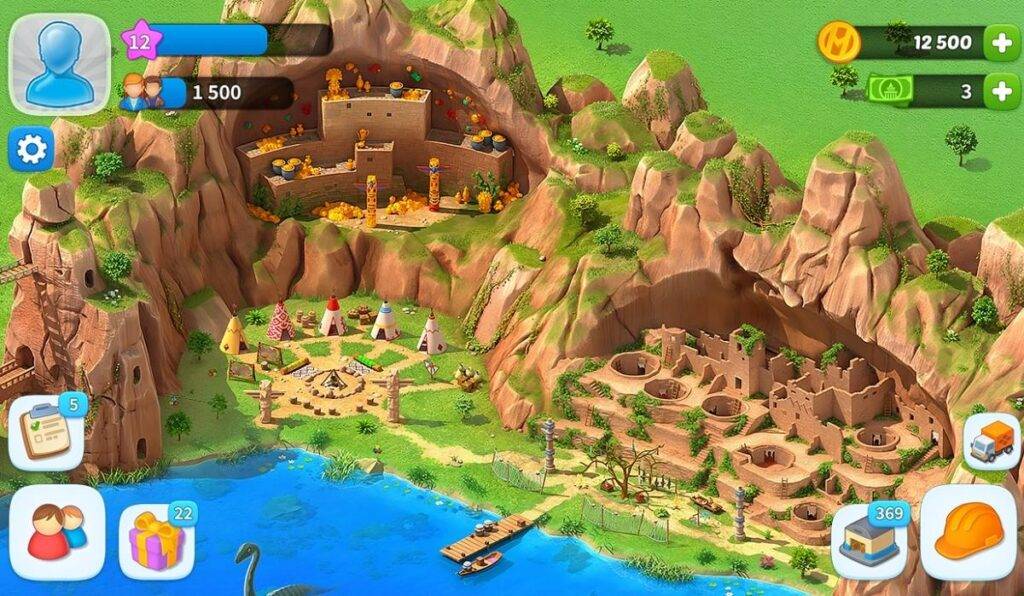 If you want your very own city, then this game is the answer. Megapolis is a city-building simulator that hands you the controls to craft the ultimate metropolis. In order to keep your citizens happy and design a skyline that reflects your vision, you must make clever business decisions.
You get to construct bridges that open up new places to explore, and you can also make an awesome city with roads. Plus, you can set up a fancy research hub to boost science and ramp up your mining game for all those resources. Moreover, this simulation also boasts real-life buildings and monuments, adding an extra layer of authenticity.
---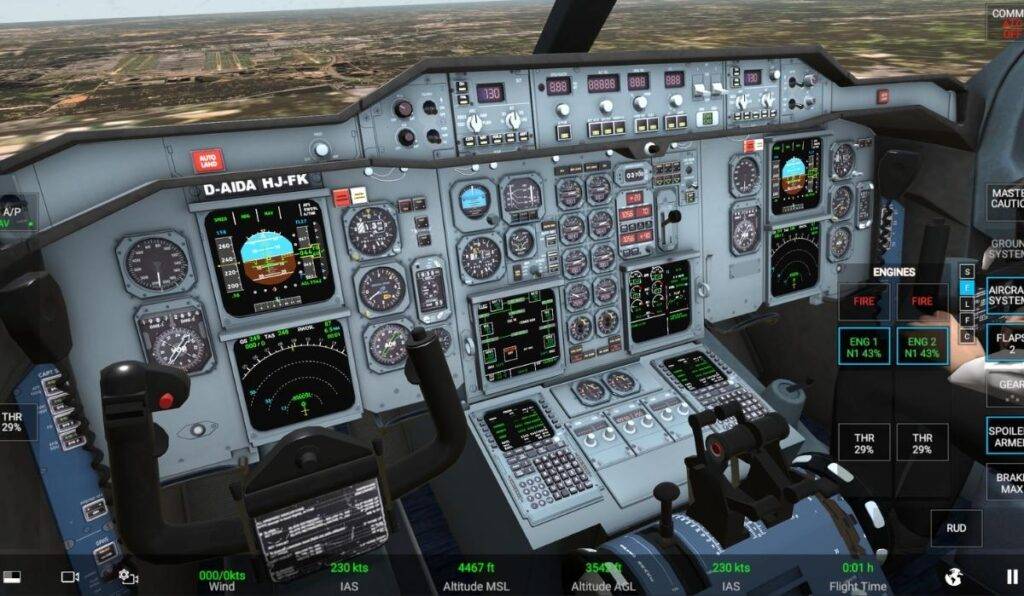 Nightcafe is perfect for a newbie who's starting in AI art. Thanks to its multiple AI algorithms, it is a famous program among AI art enthusiasts.
Similar to other web-based AI art generators, all you need to do is add text prompts, and Nightcafe will output multiple images. Every image it generates is unique, and you can upscale the images of your liking. Nightcafe works on a credit system, so the more credit you have, the more images you can generate. To gain more credit, you can either purchase them or engage in different community activities.
Now, let's shift our focus to the next best simulator game on our list – Real Flight Simulator. True to its name, it's all about taking to the skies and piloting aircraft. Don't let its mobile nature deceive you; this simulator features realistic graphics and hands-on control.
Before taking off, You must follow all the Procedures to maneuver an aircraft. Once airborne, you'll be confronted with maneuvering through a dynamic day-night cycle and tackling ever-changing weather patterns. From arranging flight plans to staying on top of controls, this simulator offers a robust experience. So, Hold on to your seat belts and be focused because it's time to take off.
---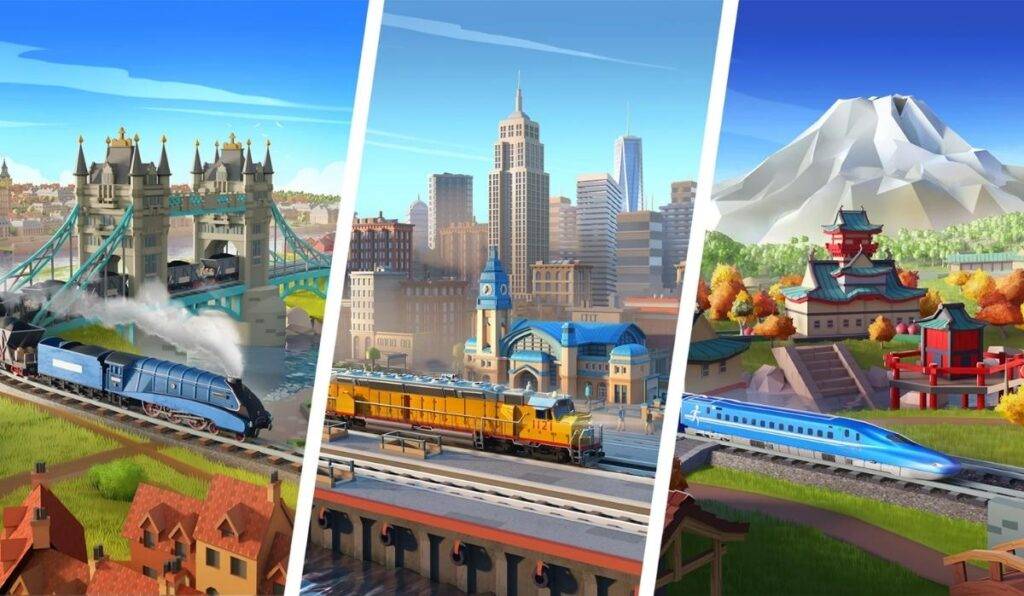 If you're into building rail empires and adore everything train-related, TrainStation 2 is the game to play. The scenic ride through a stunning train simulator world with surprises and achievements makes it one of the best simulator games for Android and IOS.
In the game, You'll dive into iconic express trains to complete logistics missions with interesting contractors. Your strategy matters as you manage routes, upgrade trains, and expand your railway city for bigger and better facilities. Moreover, you can compete in leaderboards and attend challenging monthly events.
---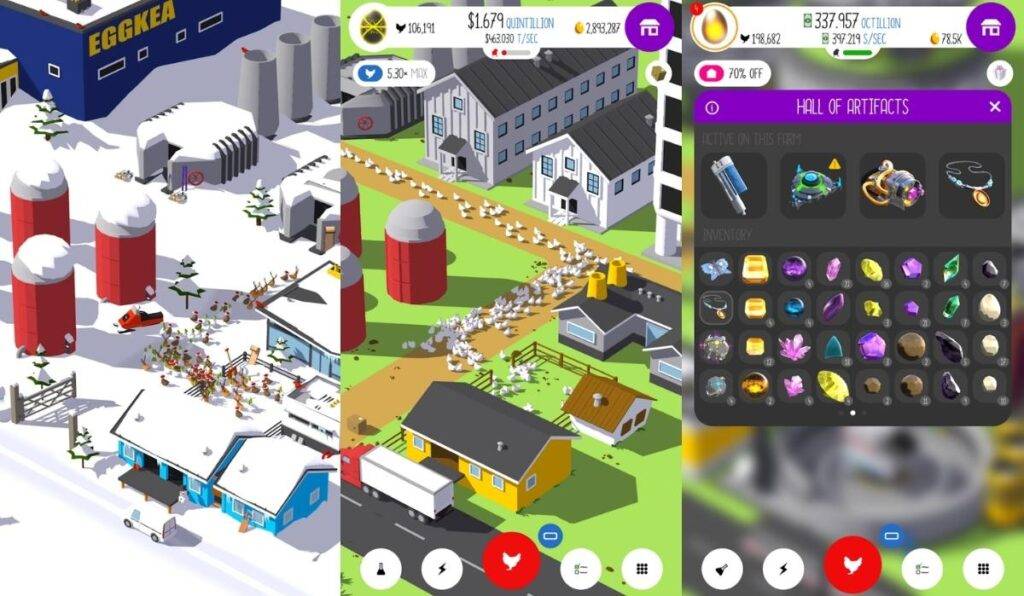 Egg Inc. is an idle business simulation game that centers around chickens. Egg Inc is particularly well-suited for casual players who appreciate a relaxed vibe alongside its visually appealing aesthetics. In this game, players can generate chickens with screen taps, and these chickens, in turn, generate income.
The earned revenue is then invested in farm enhancements, eventually leading to better chicken growth. Strategic decision-making is key, as players must manage investments while maintaining resources to ensure efficient farm operations. The visuals are sharp and vibrant, showcasing 3D graphics that immerse players in a bustling chicken world.
---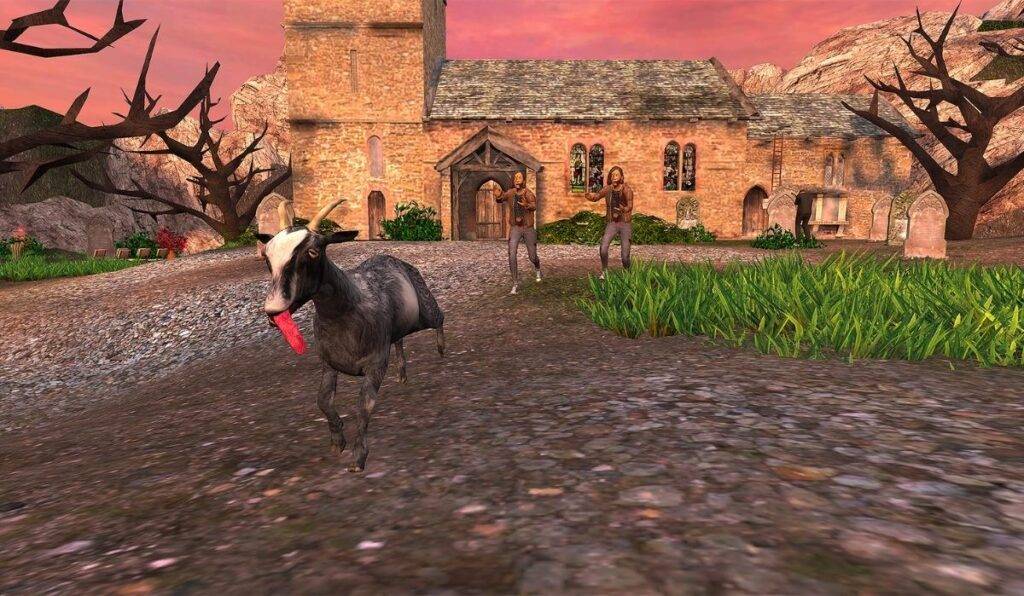 True to its name, Goat Simulator puts you in the hooves of a goat. This game belongs to the category of clumsy simulators, intentionally designed to be challenging to control. Your objective is straightforward: unleash chaos upon the city by using your tongue as a grappling hook.
Goat Simulator presents an unconventional glimpse into the existence of these barnyard animals, allowing you to hop, tumble, and headbutt your way through a plethora of animate and inanimate entities. This game is much like an old-school skating game, except you're a goat, and you're supposed to wreck stuff instead of skating in the park and doing tricks.
---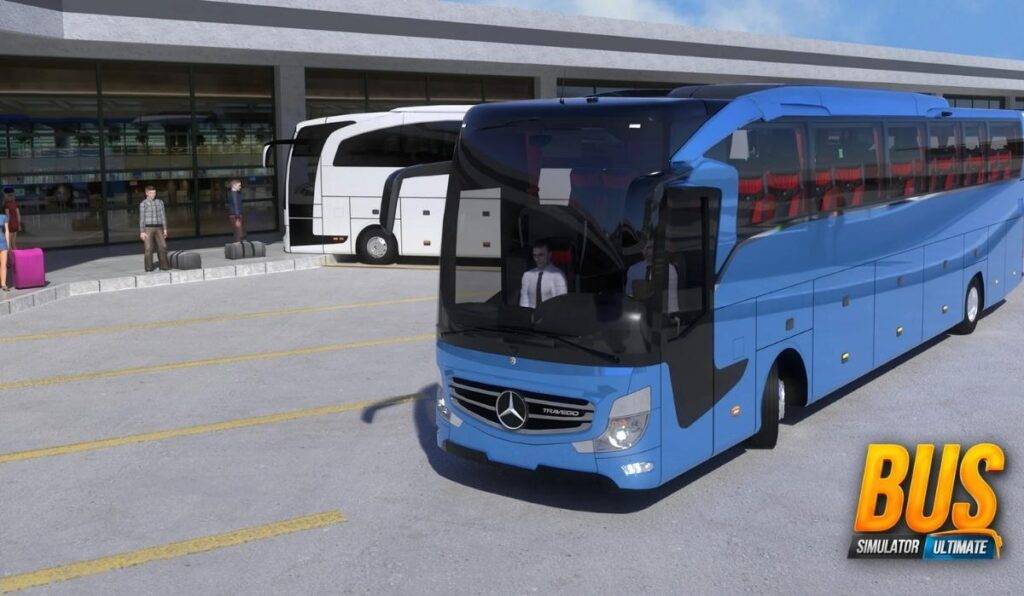 Moving on to the list comes Bus Simulator Ultimate. This game is ideal for those looking for the best bus graphics. In this game, you'll be able to take the wheel of a bus across a range of countries, spanning Germany, Russia, Spain, Turkey, Netherlands, Azerbaijan, and more.
You can establish your very own bus company to secure the title of the world's largest corporation. The game introduces factors like varying weather conditions and shifts between day and night. It's essential to drive professionally so passengers can review their ride experiences. This is the best simulation game if you want to drive a bus but never get the chance.
---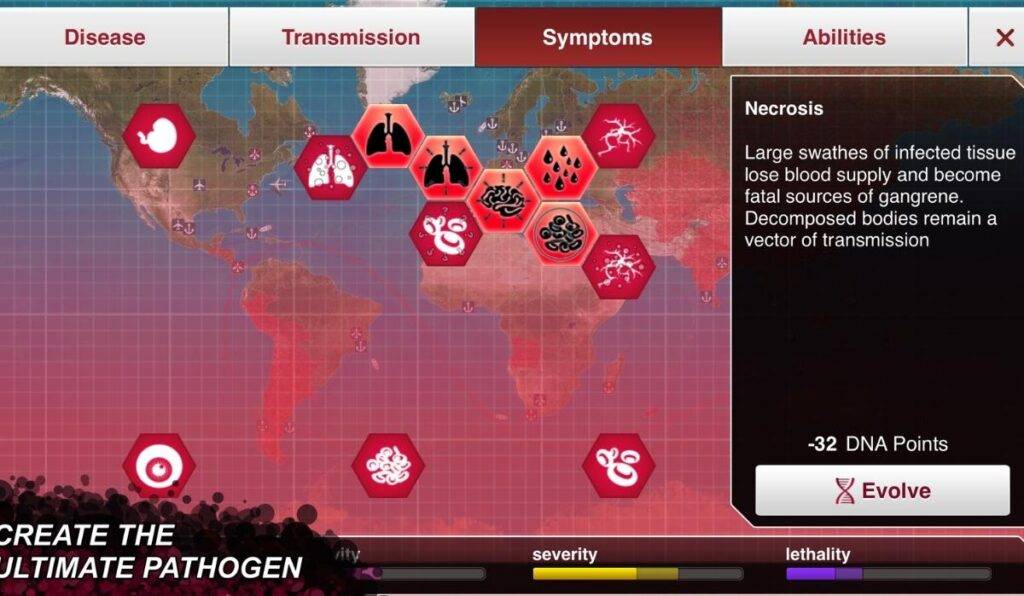 In the game Plague Inc., players take on the role of a virus aiming to spread and infect the global population. The objective is to progress from a localized outbreak to a widespread epidemic and ultimately to a pandemic, potentially leading to the extinction of humanity.
The game begins with the infection of a single individual, the "patient zero." To succeed, players must manage the evolution of their virus, creating various strains and adapting them to counteract human countermeasures, such as drugs and medical interventions. Plague Inc. is the best simulation game for players interested in biological strategy while providing an option to engage with political and military aspects of disease control.
---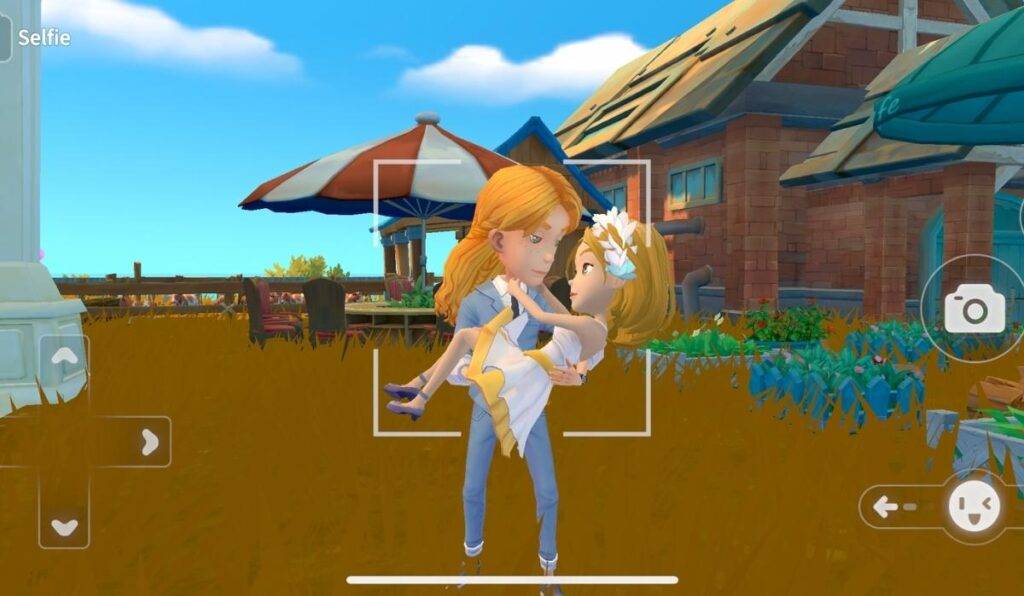 At last, on our list of best simulator games for Android and IOS list, we have My Time at Portia. This game provides a simulation experience similar to Stardew Valley, where players aim to become the premier builders in their town while engaging in crafting within their workshop.
The initial stages offer a limited set of tools, but over time, players accumulate a diverse range of items, and aspects of the game become automated. The gameplay also includes managing a farm, recruiting workers, interacting with NPCs, and delving into ruins for exploration. The game's expansive 3D world facilitates exploration on a larger scale. This title is a suitable choice for enthusiasts of community simulation games and has garnered recognition as one of the notable simulation games.
---
FAQ: Best Simulator games for Android and iOS
What are Simulator games?
Simulator games, often referred to as "sims," are a genre of video games that aim to simulate real-world activities, environments, or experiences. These games allow players to engage in various activities, such as driving vehicles, managing businesses, flying aircraft, or even living everyday life in a virtual world. The goal is to provide a realistic or immersive experience that allows players to learn, practice skills, or enjoy a different aspect of life or work in a digital format. Simulator games vary widely in complexity and can be found across different platforms, from PCs and consoles to mobile devices.
Do these games require an internet connection to play?
The requirements for an internet connection vary depending on the game. Some simulator games can be played offline, while others may require an internet connection for certain features, such as multiplayer modes or in-app purchases.
Do these simulator games support game controllers?
Some simulator games offer game controller support, allowing you to enhance your gaming experience with physical controls. Check the game's description or settings for controller compatibility details.
Also Read: