Every Minecraft player knows how diverse Minecraft's world is. From high mountains, lush caves, and deserts to underwater temples and cities, Minecraft has it all stored. The unusual world formation and biomes are more exciting to explore, but these are rare and hard to discover in a normal world. With Minecraft seeds, players can easily access unique world formations and build their bases where more resources are available to grow their base.
Seeds are randomly generated codes for Minecraft worlds that provide unique places, loots, and villages. Custom seeds allow players to create worlds with specific plans and ideas, enhancing their gameplay experience. We gathered some of the best Minecraft seeds, each with unique terrain and interesting biomes.
A list of Minecraft seeds that generate some of the rarest and most unique terrains and structures in Minecraft version 1.19 is presented below.
These are the Best Minecraft Seeds with coordinates that you should try
---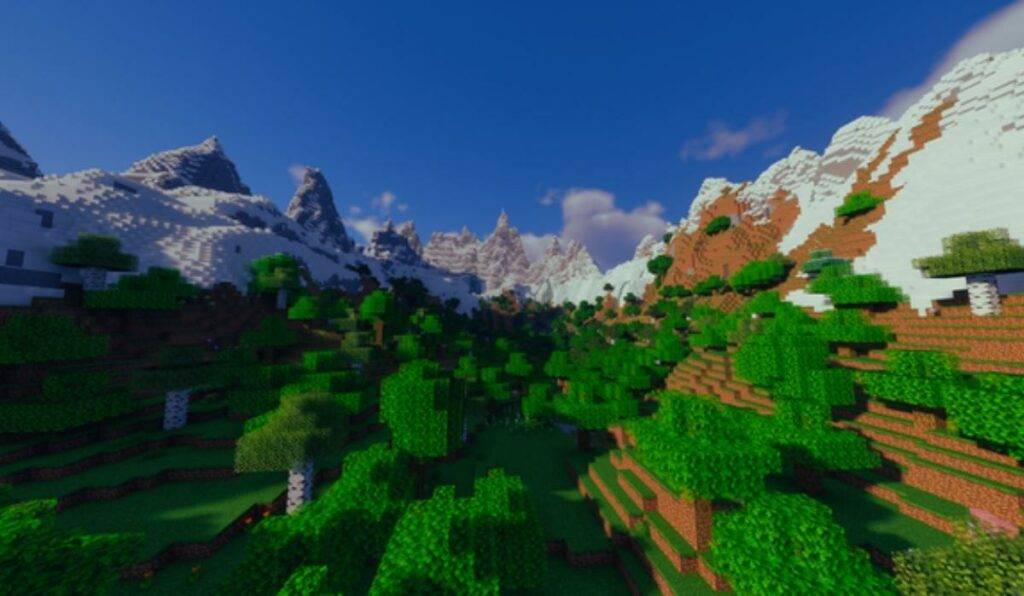 Seed Code: -6614766569353866106
Village Coordinates: -218, 72, 323
The first seed is one of the best Minecraft Seeds since it allows you to build a base in a flower Forest hidden away from the rest of the world. Who would want to avoid creating a base with a secret entrance following the river around this hill? You can't enter the enclosed valley until you find the Gap in the Steep Meadow wall. Living here would be such a relaxing experience, and the
cavern allows you to build a unique entrance at your base. So, head on to use this seed and see the enclosed flower forest with a peaceful little Lake.
---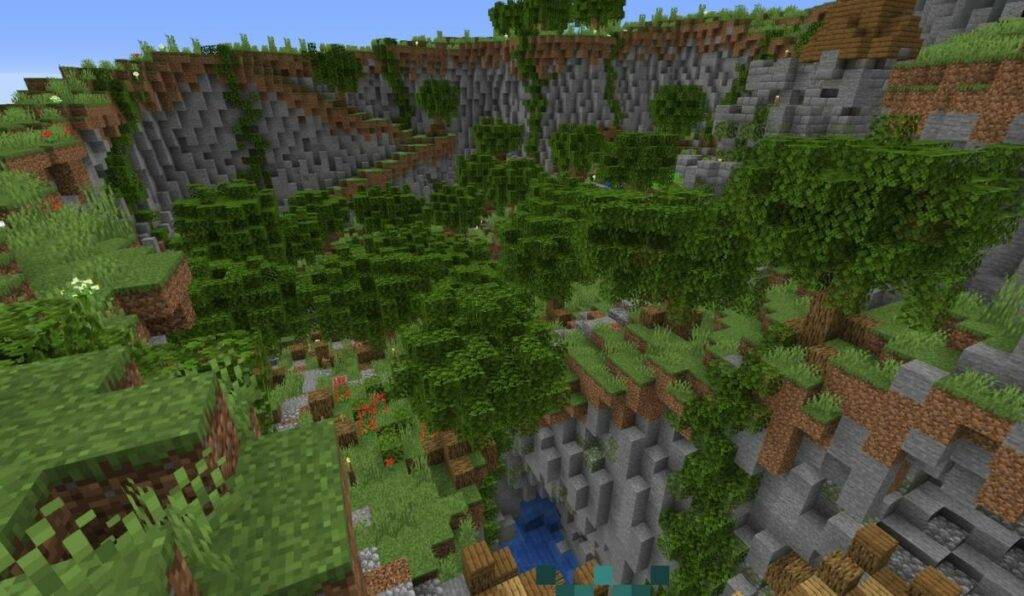 Seed Code: -6018321323546593994
Coordinates: -319, 80, -19
The second seed lets you generate a multi-forest island. These islands are surrounded by a river that flows around the island in a perfect circle. This makes it perfect for building your base in the middle of the circular island. To move across different islands, you can construct bridges across the circular river, which creates a beautiful and practical way to access all parts of the island. You can use the bridges to link up different structures, such as houses or farms, that you build on separate islands.
With the ring formation of the base, you can fortify the outer banks of the rivers with walls to protect your base from dangerous mobs. Or you can even create a custom village on the outer islands to make your base more lively.
---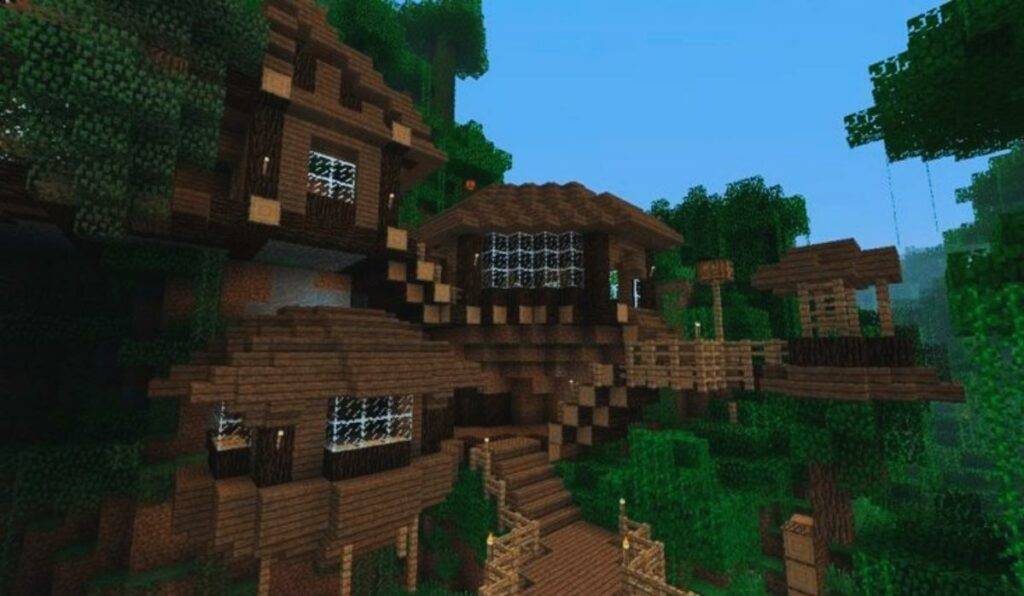 Seed Code: -3996052812151275287
The third Minecraft seed spawns you right on top of this massive cliff face with caves that'll make you feel awe. This one is the best Minecraft seed for all the base designers in the game. And get this; the harsh ocean winds create a super wide entrance to your new base. The mountain is huge and has many underground water sources and greenery; even a root goes down super deep inside an underworld-like biome. The diversity in terrain inside the cliff makes it difficult to clean out the surrounding. So, if you plan to build a base inside the cliff, it will take some serious effort to bring this epic cave to life.
---
Seed Code: 31563252268802
Coordinates: 270, 150, 51
The next seed is the perfect starting point for your adventure 'cause you're right next to two epic build locations that'll get your creative juices flowing. First up, a double lake crater is surrounded by walls of lush forest and Badlands. The symmetry of the two lakes in the forest is super rare to find in Minecraft. And if that's not enough, head over to the Badlands walls to find a wooden plateau surrounded by these stunning river valleys.
You can build whatever you want in each location, and the best part is that you can connect them both when you're done. Imagine having two amazing builds that are connected by a bridge or pathway – how cool would that be?!
---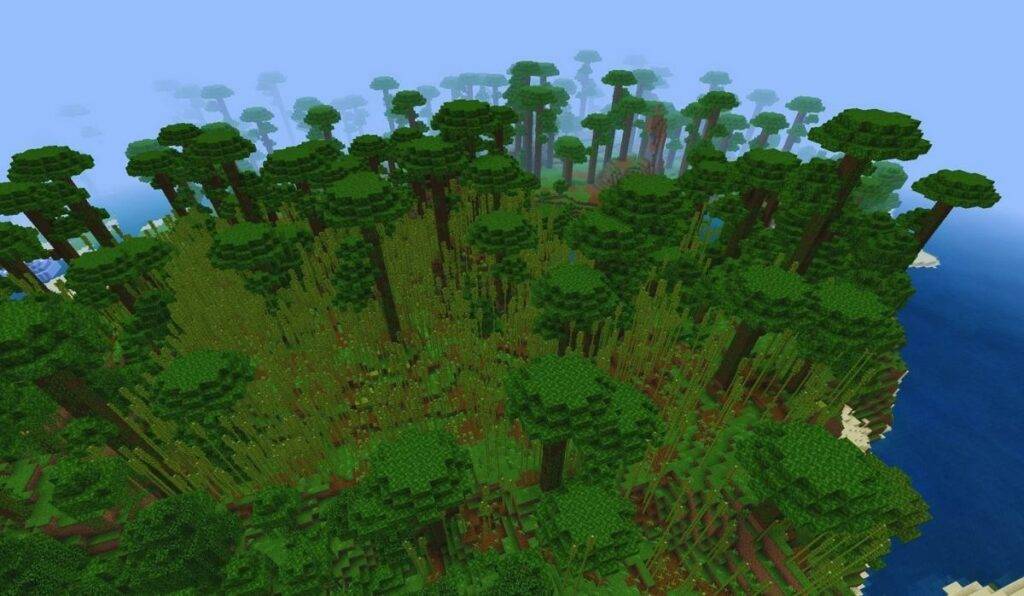 Seed Code: 2204054850500208009
If you love bamboo biomes, this seed might be your best Minecraft seed. It's got this amazing coastal bamboo jungle with these cool ocean streams flowing into a super lush cave that's just begging to be explored. And get this – there are not one, but two sparkling geodes just chilling on the lush floor of the cave.
You can make a panda-themed base in this bamboo forest or make your base in one of these geodes and then build more to create this fantastic geode city that shines and sparkles. It will take some serious work to make it happen, but it'll be worth it in the end. So if you're looking for a unique and exciting Minecraft seed to explore, seed six is one to check out.
---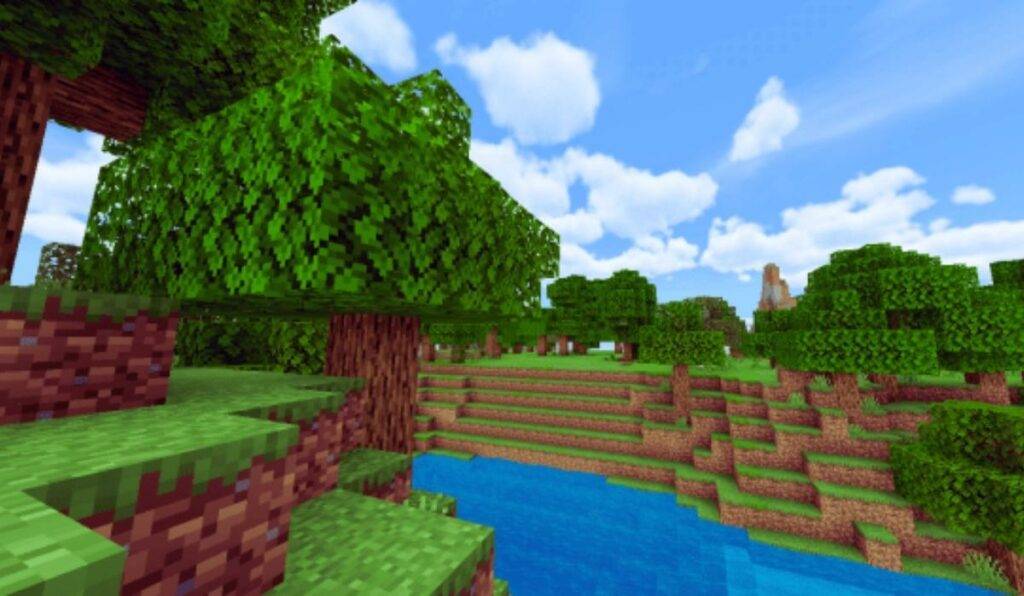 Seed Code: -6605773996506116769
For simple and calming base lovers, this seed is for you. The world starts in this beautiful shadow plains valley with a gentle water stream flowing through the middle. It's the perfect spot to build your base – imagine looking out at your builds from the surrounding meadow hills. It's just so peaceful and calming.
If you sail down the river in one direction, you'll eventually come across a flat plains island floating in the middle of a lake. It's the perfect spot to build your base and live out your Minecraft fantasies. But if you sail in the opposite direction, you'll come across a village where you can trade with the villagers and gather materials for your builds.
---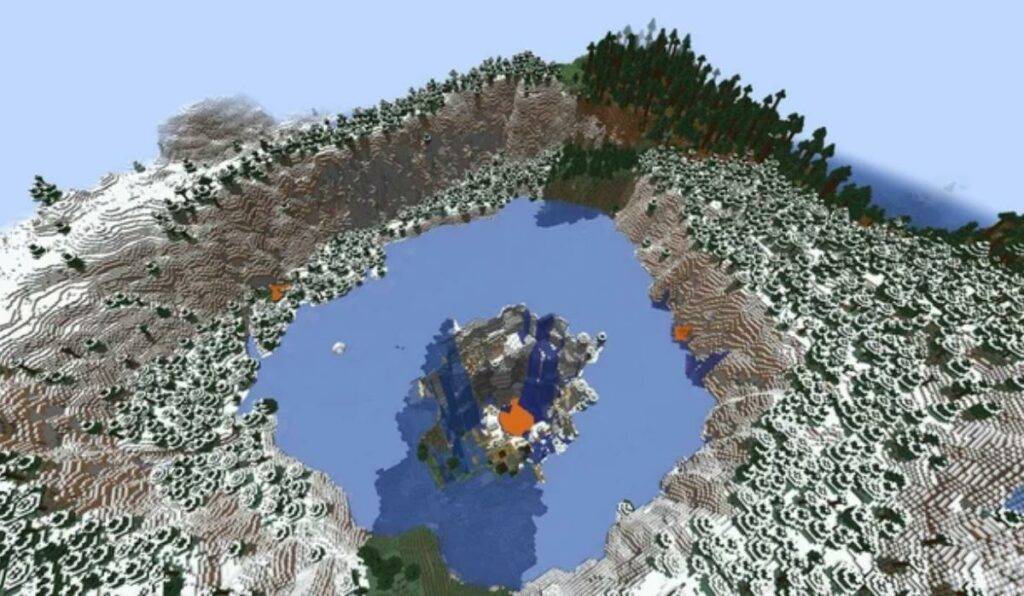 Seed Code: -3105967017306866315
With this seed, You're right on the edge of this massive snowy mountain sinkhole when you spawn. It's the perfect spot for all of your building ideas to come to life.
There are many possibilities of a cliff-faced base built right into the side of the mountain, with bridges crossing the water to connect them all. And there's even a small cave where you can start building your sinkhole village. Plus, the forest is abundant around for you to gather resources from. But if cliff-face bases aren't your thing, you should check out the next seed. If you have the time to play around, you can even put lava into the sinkhole and convert it into a hybrid mountain volcano. Anyone looking for the best Minecraft seeds for the 1.19 version can check this out.
---
Seed Code: -3996052812159201073
Structure Coordinate: -290, 98, 259
If you weren't feeling the cliff-face cities in seed 7, then this seed might be more up your alley. You spawn just around the corner from this amazing lush mountain cave that's completely open to the ocean—giving off a breathtaking scenery of the surroundings.
The cave has two lush levels for you to plan out your base, and there's even a convenient entrance for you to drop into once you're all settled in. You can sit back and enjoy the beautiful sunsets or venture down to your basement, where you'll find a deep dark mine shaft. So, overall this is one of the best Minecraft seeds for building your base.
---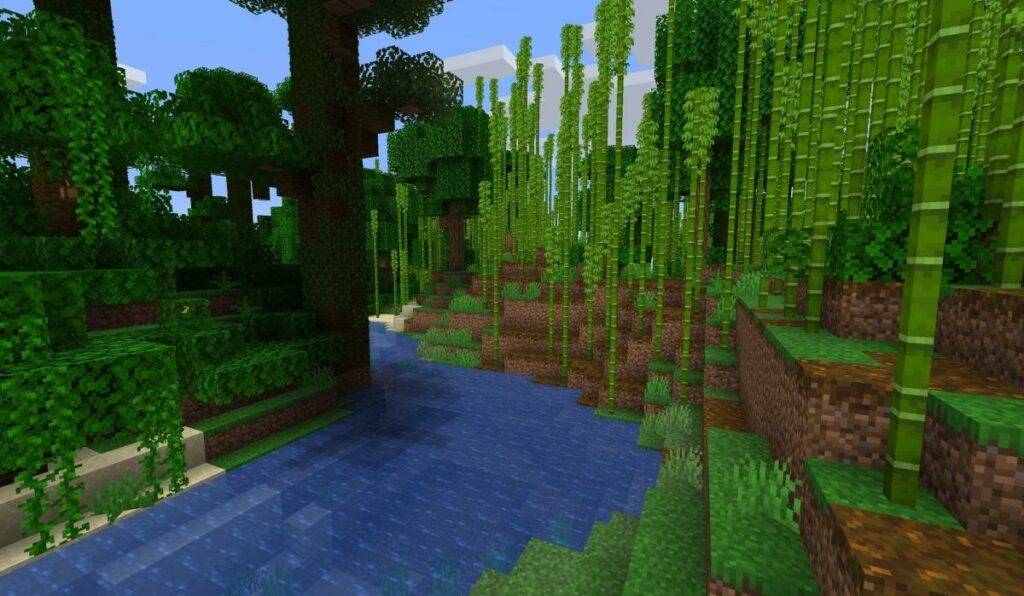 Seed 9 is a unique Minecraft seed with an unusual combination of biomes – the Windswept bamboo and the Mangrove swamp. The scenery is enough to stimulate your creative ideas, but one specific location is worth checking out. Head through the jungle hills of the Windswept biome until you find a remarkable bamboo cave.
This cave is one-of-a-kind, with water features, grand entrances, and even a hidden passageway concealed behind a waterfall. Hence, building a cave base in this terrain is a very challenging task. This seed provides a perfect starting point to build an adventurous and scenic base.
---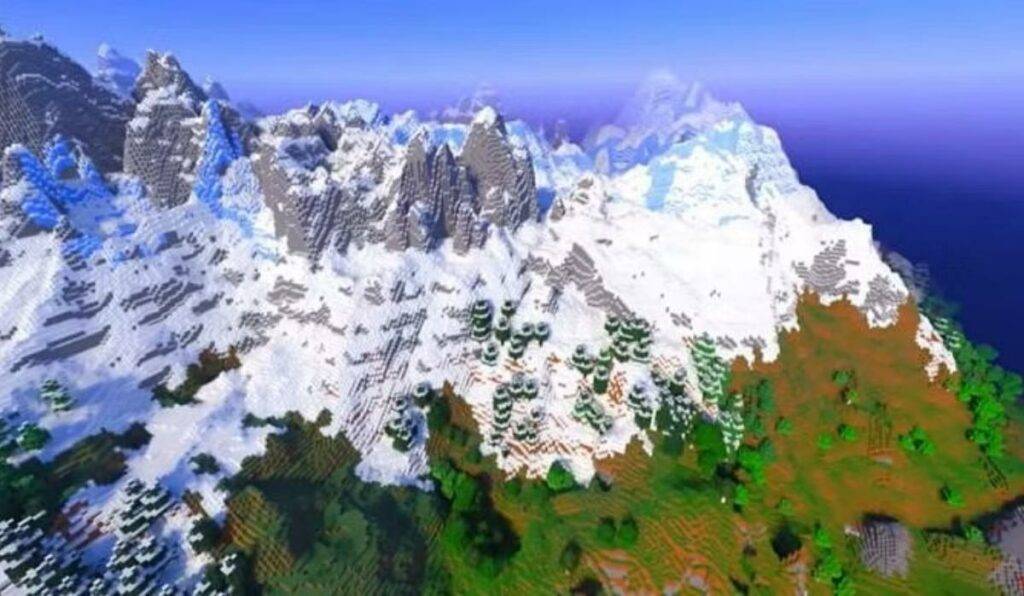 Seed Code: -1251634260110429594
This seed starts you off at the top of a cold, snowy mountain, and as you hurry down the slope to escape the freezing temperature, you'll be awed by the breathtaking view of the valley below. This valley is where you'll want to establish your new home.
The surroundings are so stunning that not building anything here may seem like a shame, so building a base that blends with natural beauty is a must. With snow-capped peaks towering over you in every direction, you'll need to create a network of tunnels to explore the surrounding landscape. It's worth the effort because the mountain valley that you'll discover across this spawn is breathtaking. Snow biome lovers will surely palace this seed as one of the best seeds for Minecraft.
---
Underground Woodland Mansion
Seed Code: 1573511677034399874
The difficulty of finding a woodland mansion is well-known to all Minecraft players. But with this seed, you can get super lucky and spawn right next to a woodland mansion that's hiding in an open dripstone cave. It's rare to find a mansion in a cave like this, let alone a spawn point right next to it.
You could use the mansion as a base for an underground survival adventure or head up to the village that's sitting on top of the mansion. This village has some seriously amazing views of the surrounding terrain, with forests, jungles, valleys, and even more villages to explore.
---
Seed Code: 3201901650831491932
This Minecraft seed takes us to a fiery landscape with lava and water flowing down lush jungle cliffs. These cliffs are dotted with exposed caves leading to a massive lush cave system.
And if you follow that system up, you'll end up at the top of a giant badlands mountain. But you don't have to start all the way up there – you could set up a base on the cliffs overlooking the ocean and then use the lush underground path to get to the mountain's peak and build something epic up there. All these epic structures and terrains make it one of the best Minecraft seeds. This is one of the best Minecraft seeds for a hybrid biome world.
---
Village Island and Pillager Mansion
Seed Code: 1940919583822173750
Pillager Mansion Coordinates: 166, 136, 423
Once you start a new world with this Minecraft seed, you'll get a sweet spot with planes by the ocean and a cute little village on the hill. It's a chill way to begin, but things get wild when you go on an adventure, "Over the River and Through the Woods," to check out the surrounding areas. There are different types of trees to explore, like Oak, Birch, and Spruce.
You can even find a mansion owned by nasty pillagers, so raiding it would be a great challenge. And if you dig down below the mansion, you'll find a double zombie and skeleton dungeon. Also, you'll stumble upon a super cool cave with water right by a village on the edge of a lake.
---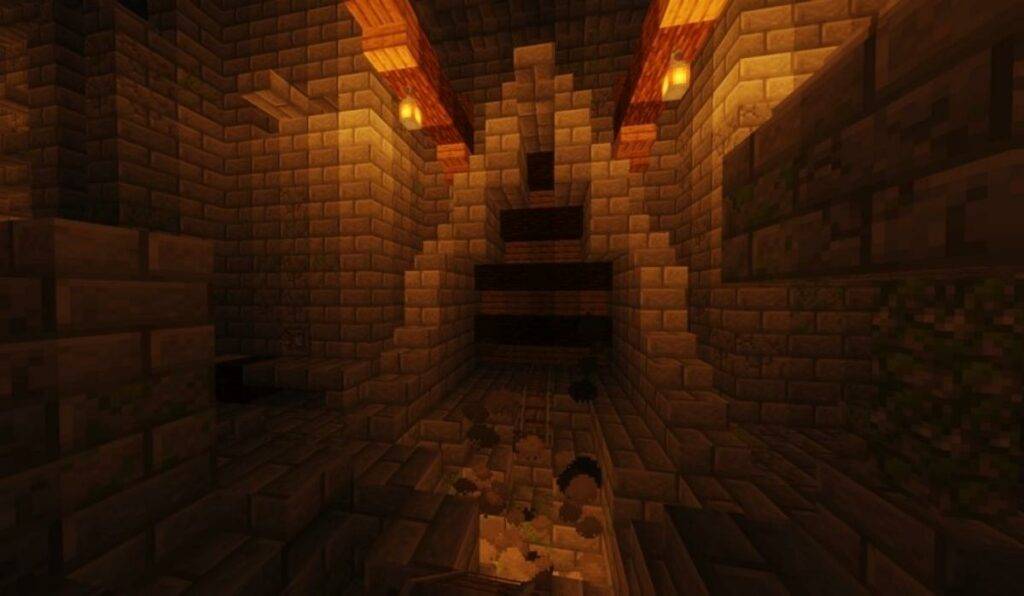 Seed Code: 1184225088627463757
If you're into building mob grinders, this Minecraft seed is a great option. It's got a quadruple dungeon, but the cool thing is that all of them are connected to each other. This time, you'll find three spider dungeons and one skeleton dungeon, so plenty will keep you busy. With these dungeons, you can create XP farms or even fight off some of the mobs as a challenge. If you're interested in dungeon seeds, you should act fast because dungeons tend to move around when a new update is released. So, if you want to farm some XP, this is the best Minecraft seed.
---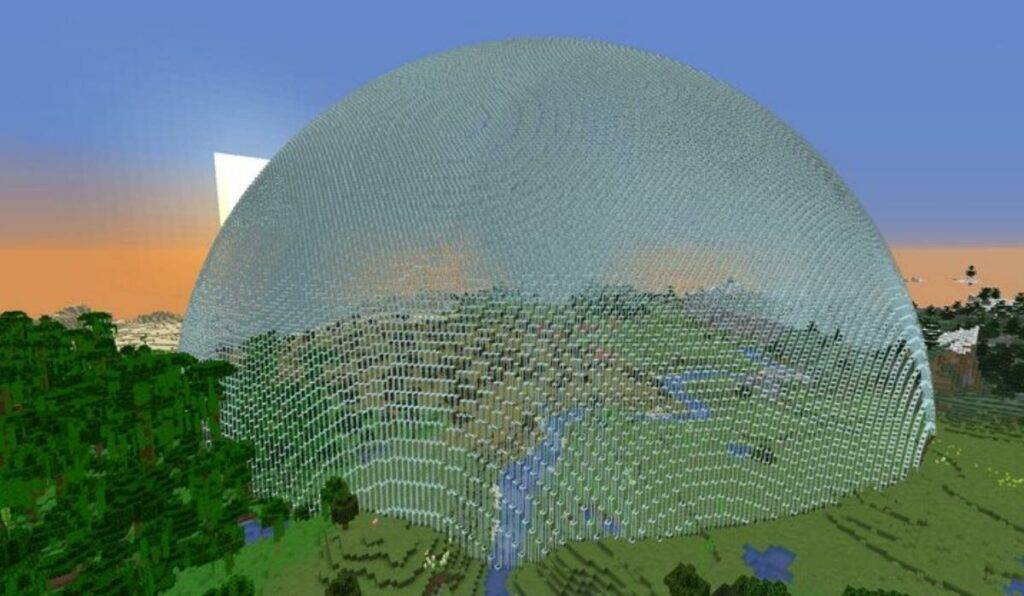 The world this seed generates is amazing; it's the place you won't ever want to leave. It's the biggest mountain dome you'll ever see in Minecraft, and the best part is that you spawn right inside it. The meadow enclosed by the mountain walls is absolutely gigantic; it's so big that you could fit an entire kingdom here. So, it's an extreme challenge to try and completely fill up this area in survival mode.
The complete base would be an incredible sight to see! And to make things even better, there's even a village inside the crater. If you're playing on Java Edition, the possibilities for building in this area are endless. So, what are you planning to build here? The sky's the limit!
---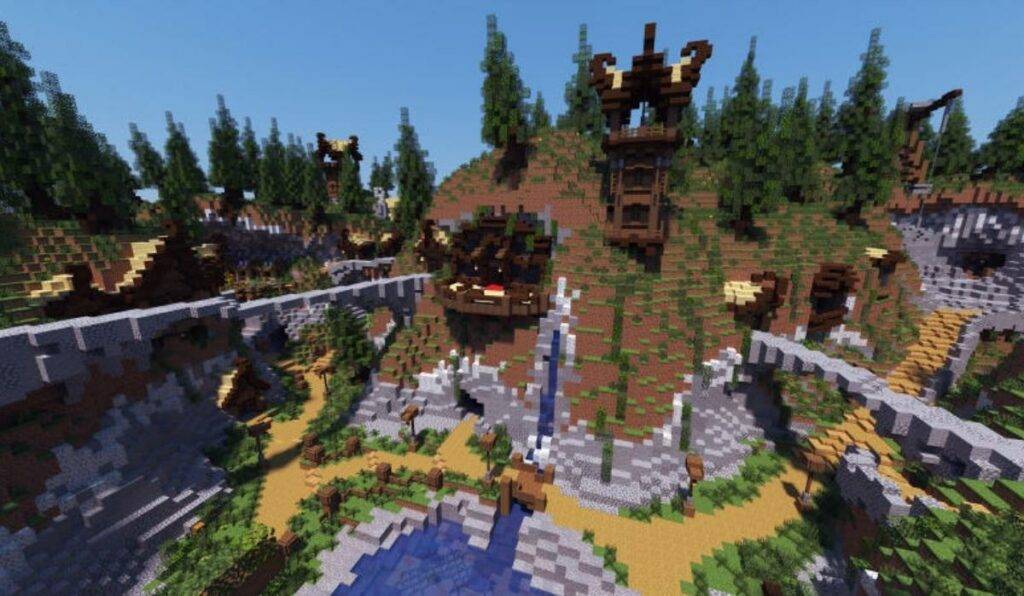 Seed Code: 6445790121170679386
If you must choose the best Minecraft seeds 2023 for mountains, then this is it. This seed had to be special to top the last best mountain seeds. Once you create a world with this seed, you're spawned right at the spawn mountain, completely hollowed out by a dripstone cave, creating an epic-looking cave entrance.
And the cave system inside is absolutely huge, so gamers might get lost while exploring the cave. But the best part is that Bedrock players get some extra perks this time – a Plains Village built on the left-hand side of the cave, with a singular house that's made it's way to the top.
---
Seed Code: 769898142342073932
Seed 17 is easily one of the most visually stunning spawns a player might encounter. Standing in the meadow, the views of the forest and the frozen peaks in the background are absolutely breathtaking.
If you venture further into the forest, you'll find even more amazing places to build up in the mountains. The forest is made up of spruce trees, which every Minecraft player finds impressive. Alternatively, if you turn around and head in the opposite direction, you'll come across a lake where five rivers converge. If you don't want to get crazy with the terrains and looking for a peaceful world with lots of resources to start your base, this is undoubtedly one of the best Minecraft seeds.
---
Seed Code: 651719687612429311
This Minecraft seed generates a truly one-of-a-kind location. It's home to the largest lake-filled metal crater ever found in Minecraft, formed by two giant lakes merging. Whether you build around the lake or up on the meadow walls, you can be sure that you're inhabiting a location like no other.
Seeing a lake this big would be impressive anywhere in the world, but being protected by this beautiful meadow takes it to the next level. You could create a lake village or a floating city on the lake; it's up to your creative mind. So, if you're into lakes, this is the best Minecraft seed.
---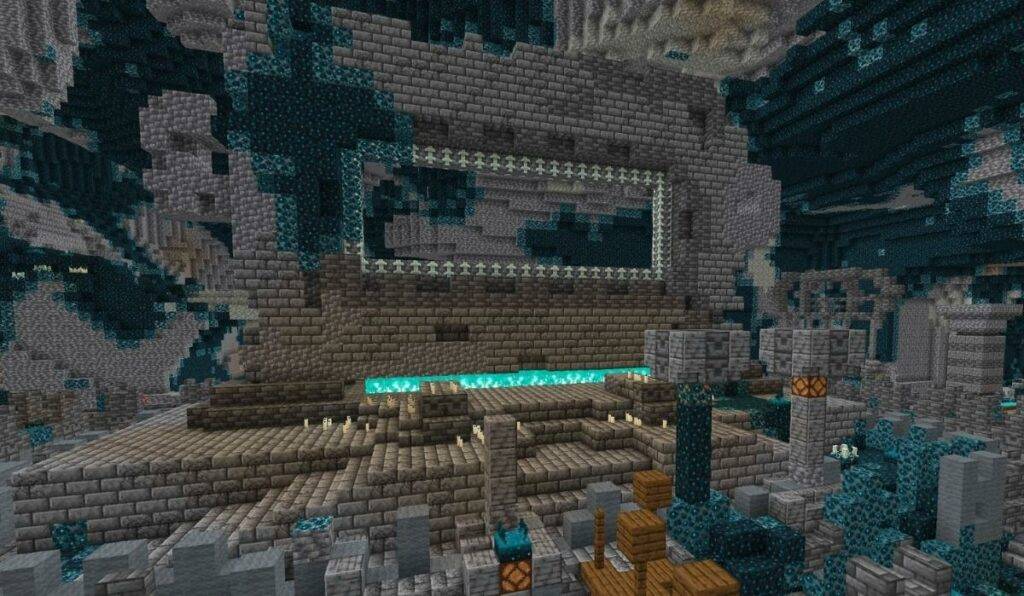 Seed Code: -769993391253724278
Coordinates: 139, 89, -187
If you want to explore an ancient city, you need this seed. When you spawn, you'll be faced with a beautiful mountain valley with different ancient cities hidden beneath each mountain. As you explore the valley, you'll come across a very thin ravine with lava at the bottom. If you're brave enough to jump down, you'll find yourself in one of the ancient cities – it's incredible that you can access them from the surface like this!
In fact, the two ancient cities are so close that they've merged into one massive mega-city. There's even an exposed zombie spawner on the way down here. If you head back above ground and explore the holes in the mountain, you'll find a lovely village nestled in a beautiful flower forest.
---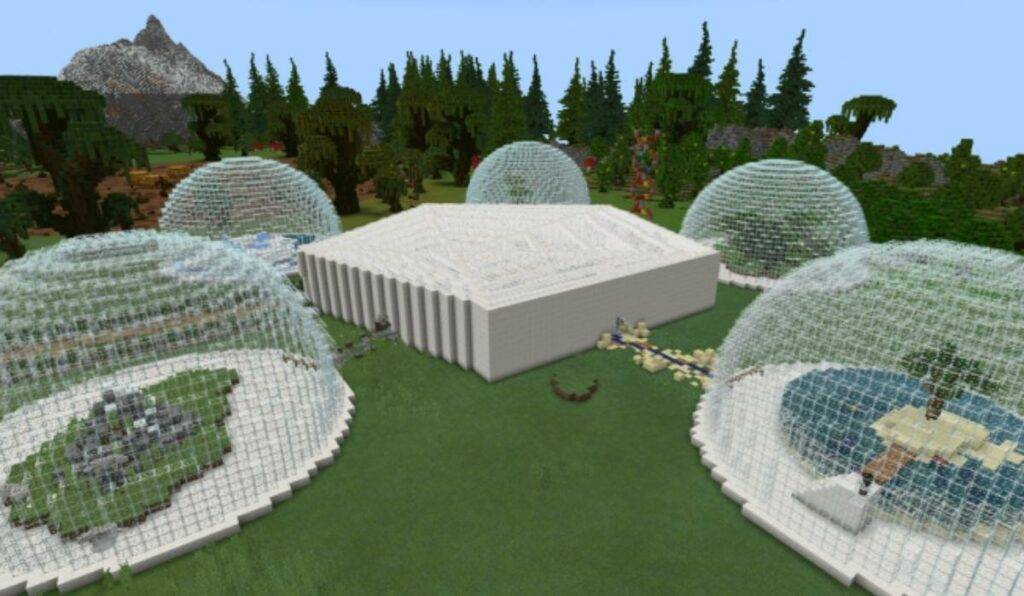 Seed Code: 46942827301
Mangrove Swamp Coordinates: -925, 86, 215
Exposed Cave Coordinates: 118, 66, 245
Ancient City Coordinates: -162, -44, -19
Seed 20 is the best Minecraft seed to start a long-term survival adventure in Minecraft version 1.19. You'll find diverse biomes at spawn, including mountains, snow, jungle, desert, badlands, plains, and even a mangrove swamp.
One of the mountains even has a huge exposed cave to explore. There are plenty of structures to discover, such as villages, basement igloos, temples, and pillager outposts. And if you're interested in ancient cities, you'll be happy to know that there are several to find, including one located right under spawn. With so much variety, you'll always have things to discover in this seed.
*Disclaimer: The listed Minecraft seeds are meant to be used in the 1.19 version of the game. So, you may be unable to generate worlds using these seeds in the upcoming 1.20 version.
---
Also Read: