Minecraft is undoubtedly one of the most famous video games ever. The Sandbox game allows you to mine and craft to survive in an endless world filled with biomes, structures, and monsters. You build a base to protect yourself from mobs like zombies and skeletons. With the game being so creative and popular, it pleases every age group. But not everyone can afford to play the official version of the game. People might wonder how to download Minecraft for free on pc and mobile.
Well, there are several loopholes to playing Minecraft completely free of cost. Thanks to these methods, people can experience the epicness of Minecraft. We will discuss the ways and methods of playing Minecraft: JAVA, Bedrock, and Pocket Edition, completely free of cost.

---
Get Minecraft JAVA edition for free.
Minecraft Java Edition is the most played version of the game. This original version was released in 2011 and is compatible with Windows, macOS, and Linux. It has more features than other editions, such as mods and custom servers, and allows players to customize their gameplay experience fully. It also receives updates before other editions.
To get the full game of Minecraft Java edition on your pc for free, you need to follow the steps given below:
Step 1: Open your browser and visit Minecraft Tlauncher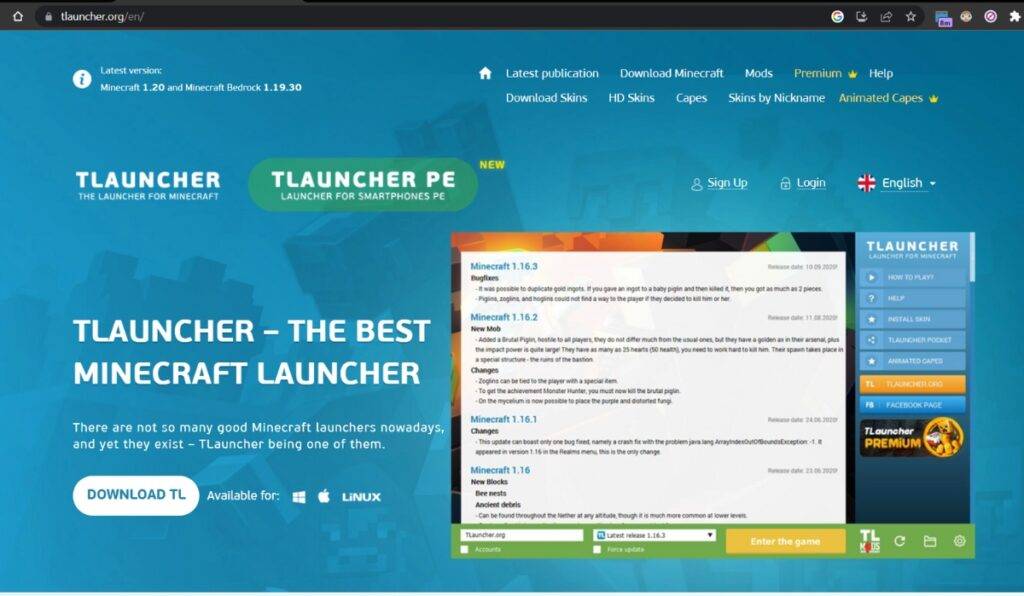 Step 2: Press on "Download TL" then select your platform( Windows, MAC, or Linux)
Step 3: Open the downloaded file and wait for a few seconds.
Step 4: Then a Tlaucncher Setup screen will pop up, and check all the agreements and select continue.
Step 5: You'll be directed to a ready-to-install page. You must tick the clean installation checkbox there, and the press continues.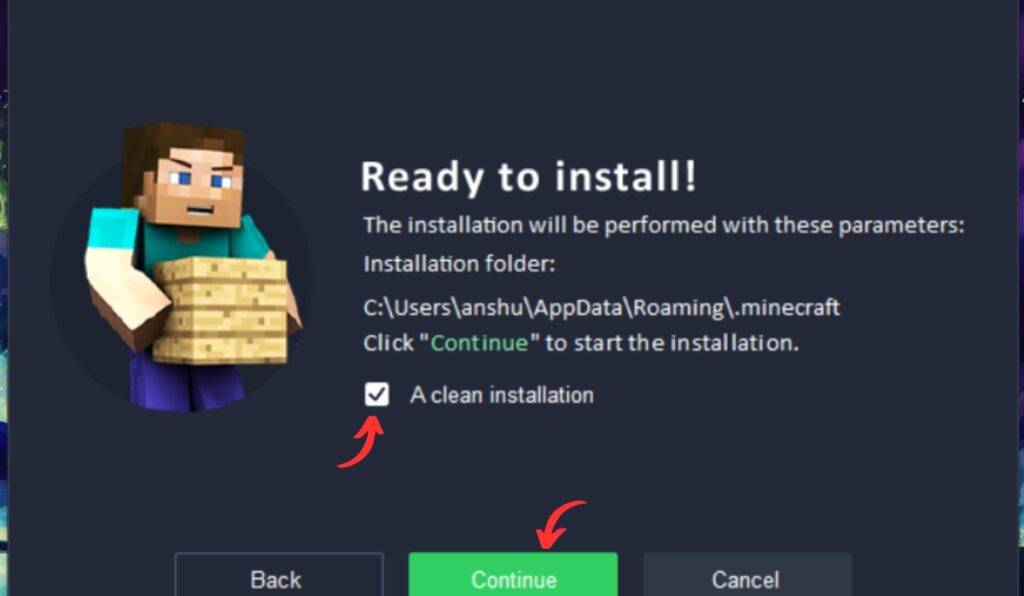 Step 6: After installation, check all the boxes on the additional task page and press continue.
Step 7: Now wait for a few seconds, then a JAVA setup page will pop up where you have to press the "Install" button.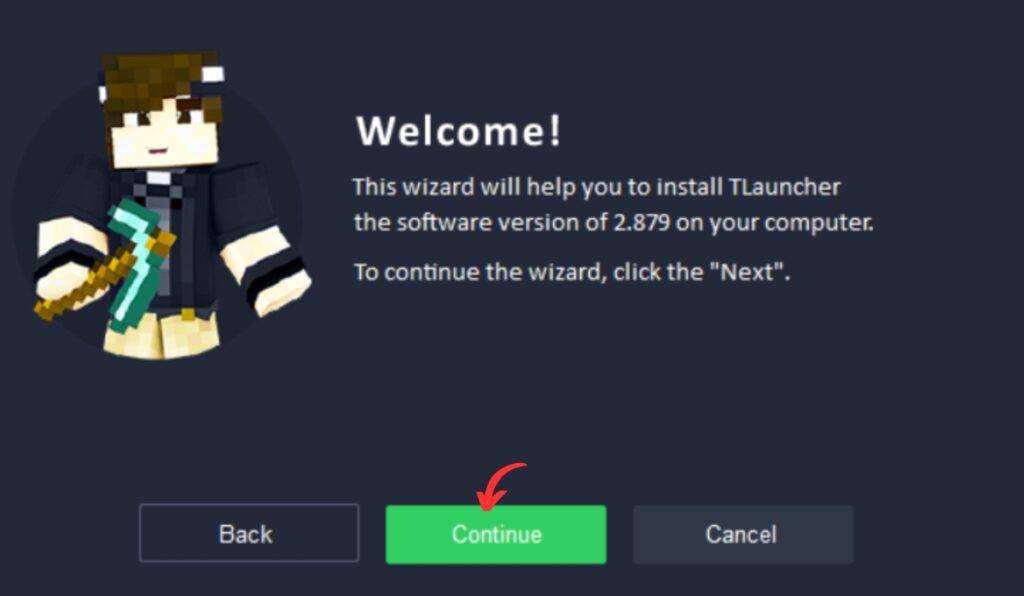 Note: If the Java page doesn't pop up, you need to download JAVA directly by visiting this page.
Step 8: After JAVA installation, click on continue on the additional task page and wait for a few seconds.
Step 9: Now, the Tlaucher page will load where you need to enter your username in the bottom left-hand corner.
Note: You can either play as a guest or select the account checkbox and create an account. ( Select the authorization at Tlauncher.org)
Step 10: Select the latest Minecraft version and click the Install button.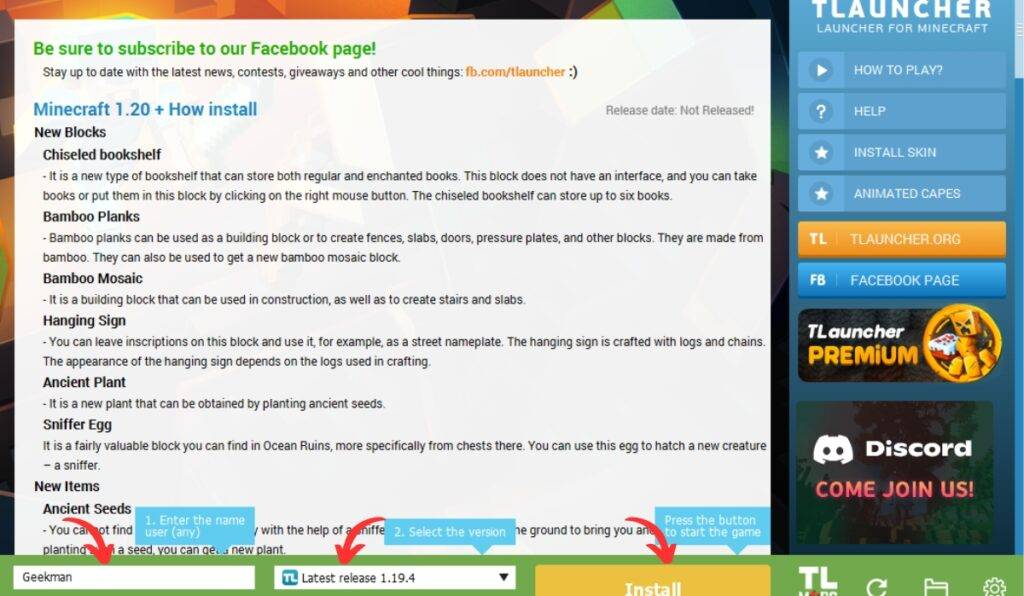 Step 11: After the Installation, the game will boot up, and now you're ready to take on the journey of Minecraft.
---
Play Bedrock Edition Free Trial
The Bedrock Edition of Minecraft can run on various platforms, including Windows 10, mobile devices, consoles, and VR devices. It is called "Bedrock" because it uses the Bedrock Engine, which is a cross-platform game engine developed by Mojang Studios. This method lets you hope on the Bedrock edition world in a trial phase.
Step 1: Use this link to access the official Minecraft website. A "Try it Free" option is in the navigation bar at the top of the page. Click on it.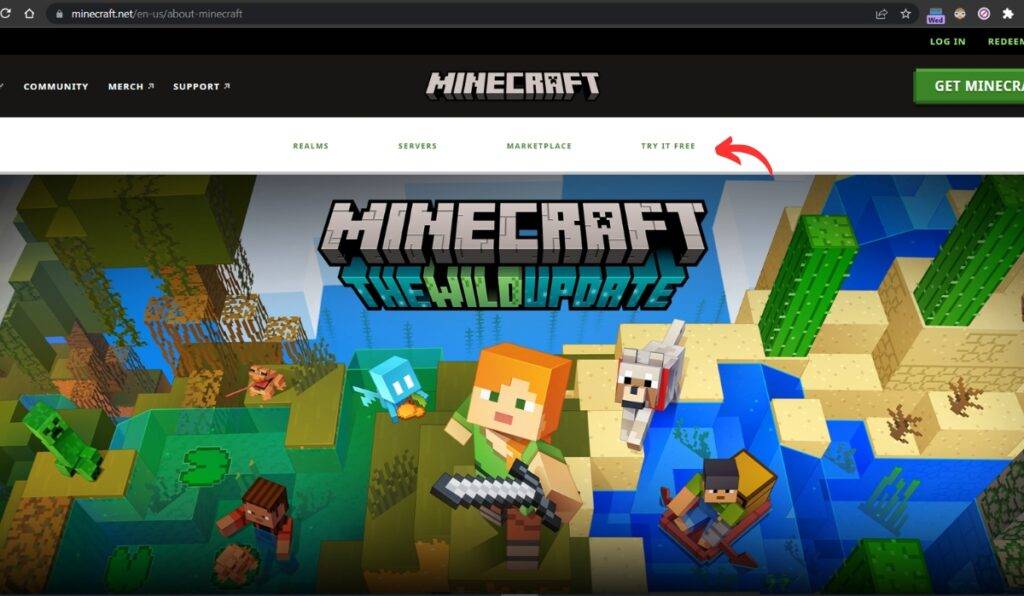 Step 2: You will find Minecraft Bedrock's free trial download links on the next page.
Step 3: Select the platform (Windows, Android, PS), then press on the "Free Trial" option.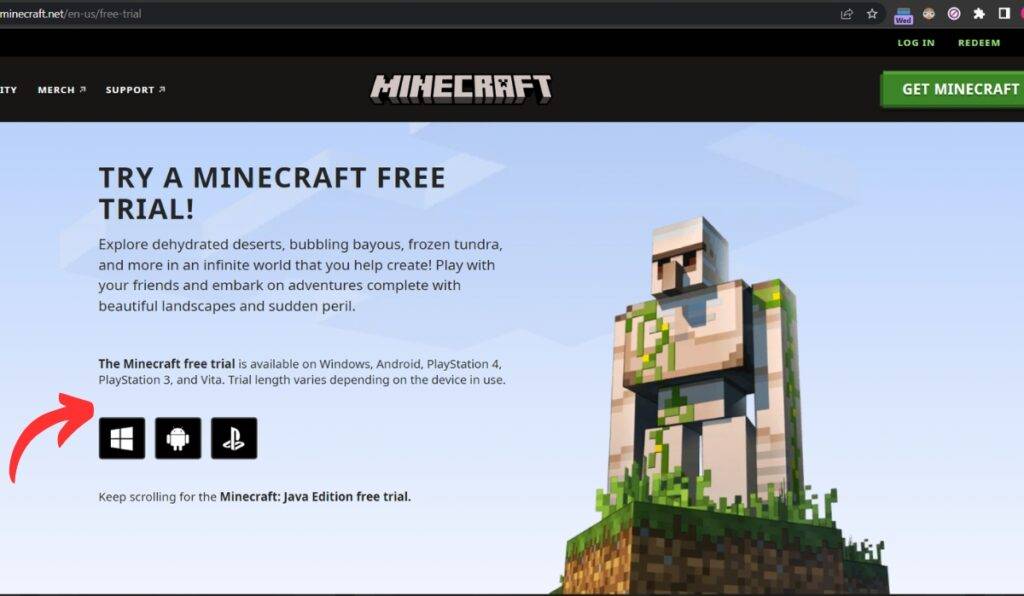 Once you have done that, you need to sign in with your Microsoft account; then, you will be able to get the free trial of Minecraft: Bedrock edition.
---
Play Minecraft: Pocket Edition for free.
Minecraft's mobile version, Minecraft Pocket Edition, is available for Android and iOS devices. It was initially released in 2011 and renamed "Minecraft" in 2017. The Pocket Edition is similar to the Bedrock Edition, with cross-platform play, a marketplace for downloading skins and maps, and limited modding support. The game is optimized for touch controls, and with the pocket edition, you can play Minecraft anywhere you want.
To get Minecraft Pocket edition on your Android or IOS devices for free, you need to follow the steps given below:
Step 1: Open your browser and visit mcpeld.org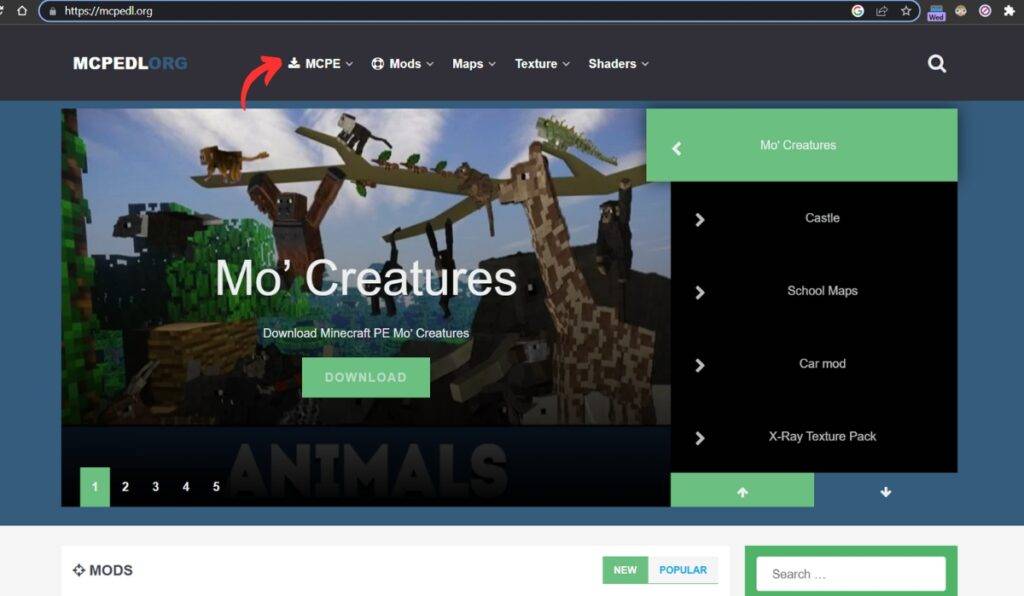 Step 2: Press the "Three lines green icon" then select MCPE(Minecraft Pocket Edition) and the version you want to download.
Step 3: Press on the Download Button.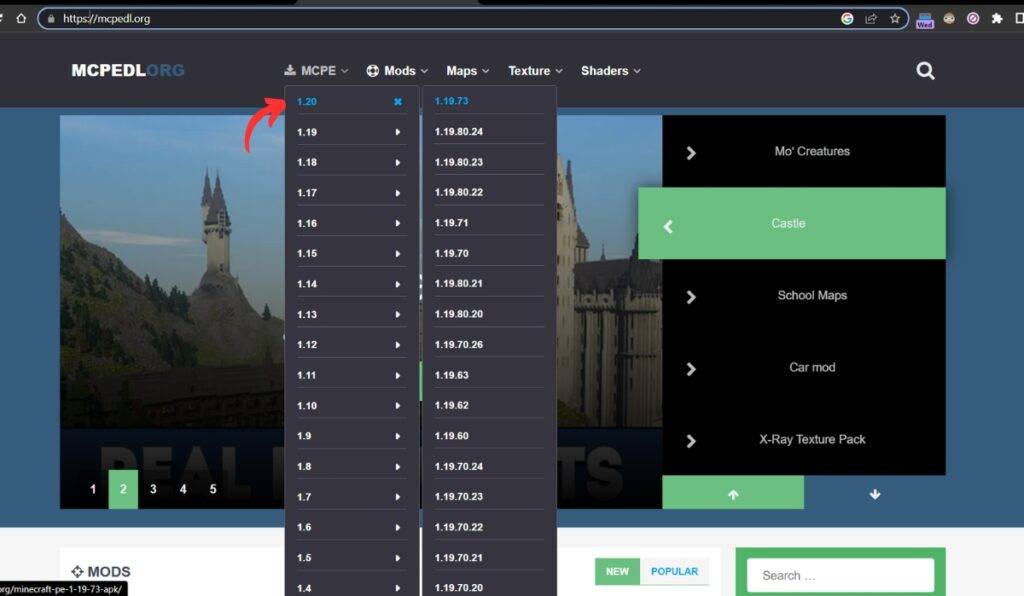 Step 4: After the download is completed, install the app.
Now you're ready to play Minecraft pocket edition on your smartphone completely free of cost.
---
Play Minecraft with Xbox Game Pass
If you want the complete experience of Minecraft Java and Bedrock edition for free, follow the steps below.
Step 1: Visit the Microsoft Gamepass official website.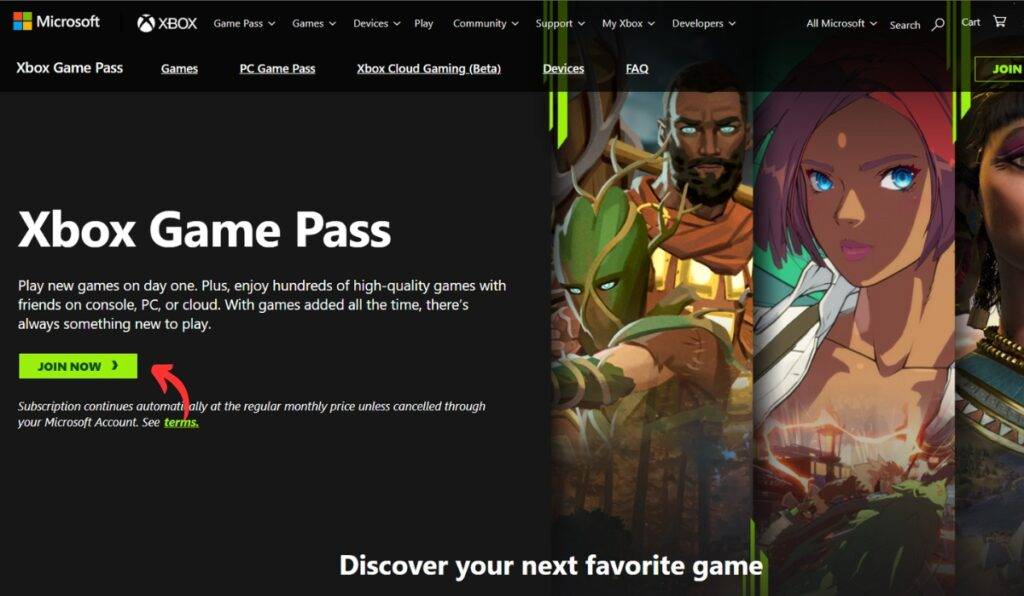 Step 2: Press "Join Now"; at first, the subscription costs 1$. The price does change according to country and conversion rates.
Step 3: Choose your Subscription plan. You can get the PC and Console plan individually, but you can also get both for the same price of 1$ for the first month.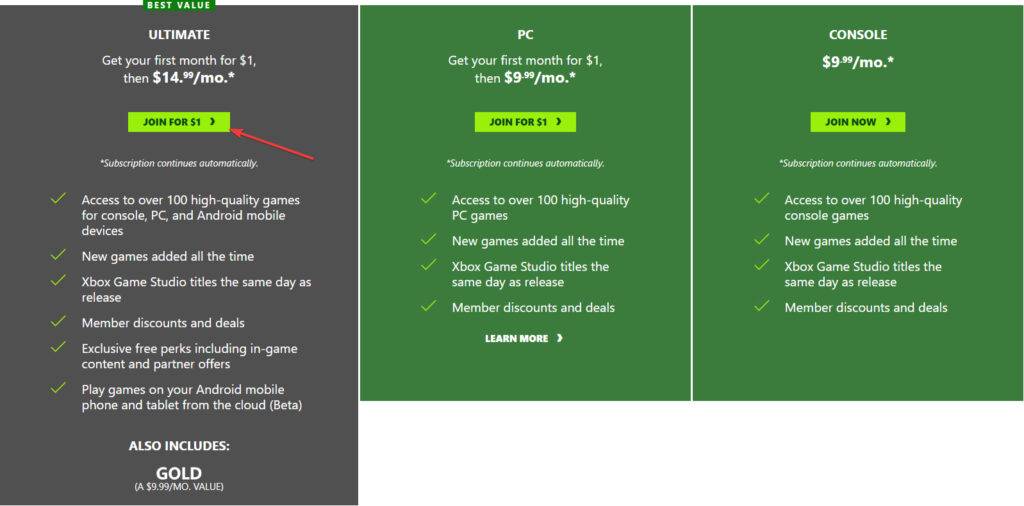 Step 4: Log in to your Microsoft account or create a new one if you don't have an existing account.
Step 5: Accept all the terms and conditions and press the next button to continue.
Step 6: At last, activate your game pass by adding the payment method and making the required payment.
You can download Minecraft Launcher from the Microsoft or Xbox store (link) once your Game Pass subscription is active. You can access the full version of the game till the subscription plan is active.
---
Play Minecraft Classic in a Browser
When Minecraft first came out, it had limited features compared to the current version. Although the basic blocky experience remains the same, players can appreciate the differences in gameplay and mechanics that have been introduced over the years to improve the overall gaming experience. Trying out the classic version of Minecraft is a great way to appreciate the evolution of the game and see how far it has come since its humble beginnings. This version of the game takes players back to 2009. You can play the classic version of Minecraft without any download by following the step below.
1. Visit the Minecraft Classic page and input your username; now, you are ready to roll inside the game. You can also invite up to 9 players to join you using the link on the page.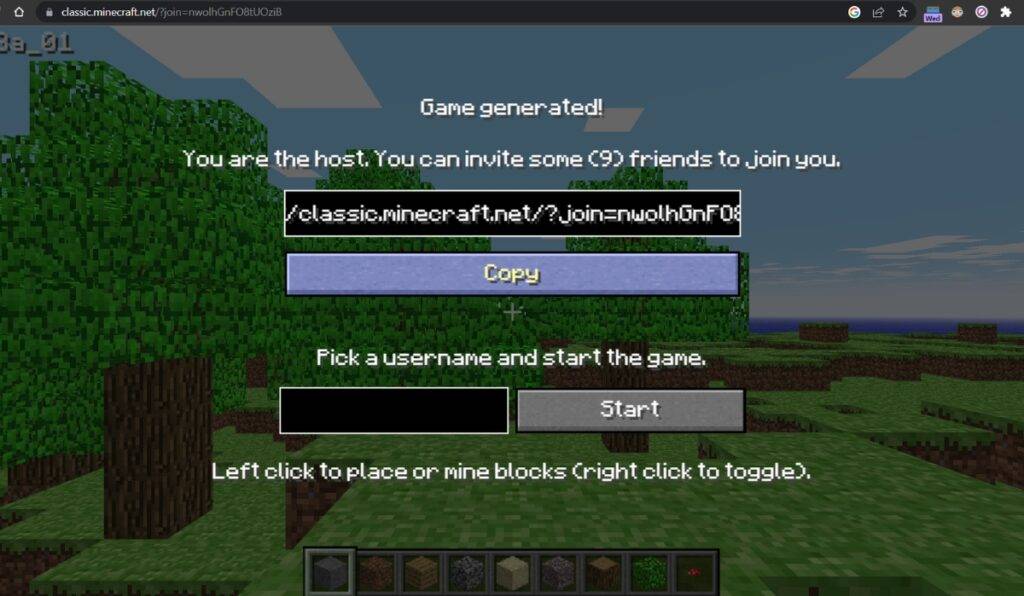 There's no limit on how much you can play since it's not a trial version. The Minecraft Classic version provides an opportunity to experience the game's original version, but it does come with limitations. Players are restricted to basic gameplay, such as breaking and placing blocks and exploring different biomes.
---
Get Minecraft Online in Browser for Free
If the classic version is getting boring for you, you can try Minecraft online for free without needing a download. This free trial version can be accessed through the "now.gg" cloud network and is compatible with all platforms that have an internet connection. However, it is only available in a limited number of countries, so not everyone may have access to it. Despite this limitation, the free trial version allows players to experience the game's latest features without the need for a download.
Play on a browser, the cloud version of Minecraft. If the game is unavailable in your country, you need to download BlueStacks to access it.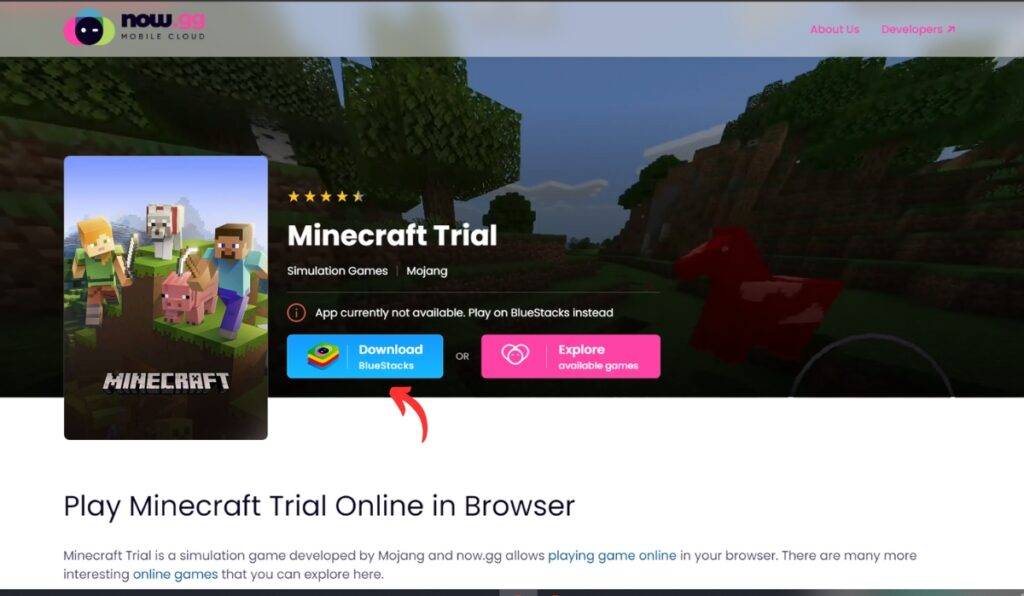 If you want to know how to download Minecraft on pc and mobile, the above-mentioned methods are the best. These methods are great if you don't want to spend money or can't afford the game. The crack games provide a full-on experience like the original one, but buying it doesn't seem bad if you want the full experience of Minecraft.
---
Also, Read: