In order to promote YouTube Premium signups to a larger audience, Google has already tried most of the things including free hardware to unique features. But, now the company is returning back to its basics, i.e. they are planning to introduce a lower-priced subscription plan. The testing has already been started in different parts of Europe.
In general, the normal YouTube subscription plan offers an ad-free viewing experience, offline downloading, YouTube music, and background playback. But, this new low-price subscription plan will only offer an ad-free viewing experience to its users. This new YouTube Premium plan was first experienced by a Resetera user in Netherland, Finland, and Sweden, while she was trying to cancel her ongoing YouTube paid service.
What's The Cost Of New YouTube Premium Lite Plan?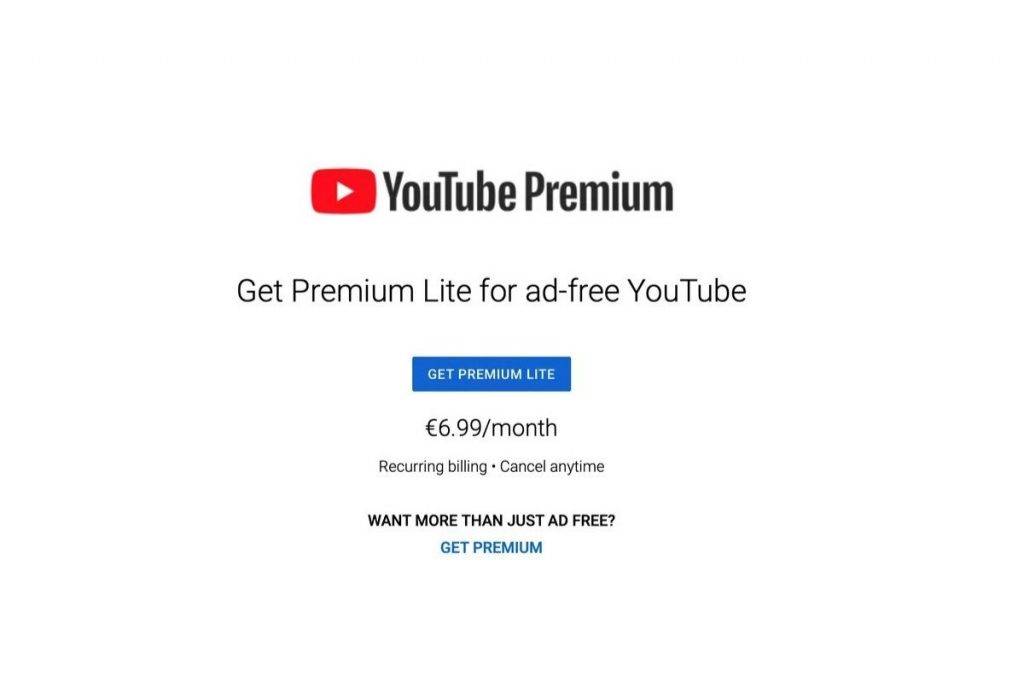 The pricing of this new YouTube premium light plan is $8.32 per month ( Rs .619 ). The pricing is similar to the YouTube student tire plan.
In general, the normal YouTube subscription plan will cost you around $14.26 per month ( Rs. 1060 ). The company also confirmed that they are also testing this new plan in Belgium, Denmark, Luxembourg, and Norway with their respective pricing. You will be surprised to know that the Netflix basic plan costs around $9.50 per month in most of the regions mentioned here.
What's New In YouTube Premium Lite?
Other than comparatively less pricing, in the new YouTube Premium lite, you get access to an ad-free YouTube experience and YouTube Kids over multiple devices that include mobile, desktop, and TV. Google has always kept on adding new features for the paying users in order to promote the premium services. Recently, YouTube introduced two new free services for all premium users, including free products such as Google Stadia and automatic download.
But ever since its inception, and regular rebranding, the YouTube premium services have not been able to ever come into LimeLight. Moreover, it has never impressed people who are already paying for Apple Music or Spotify premium services. So, let's see whether this new scheme, i.e. YouTube Premium lite will change the fortune of YouTube Premium services or not.
Also Read: