Finally, the most anticipated collaboration is here, Facebook CEO Mark Zuckerberg has confirmed that the social media giant is going to launch their next hardware product in the form of smart glasses that will be developed in collaboration with Ray-Ban owner Essilor Luxottica. The smart classes will feature iconic frames, something that Ray-Ban is famous for providing in their product, along with AR features. The news regarding the collaboration was announced by Zuckerberg, during the company's 2021 earnings call. According to experts, the Facebook-Ray-Ban collaboration is seen as the first step towards creating futuristic eyewear that will work around real-world data or graphics from the internet.
Confirming the Facebook Ray-Ban collaboration, CEO Mark Zuckerberg said, "Looking ahead here, the next product release will be the launch of our first smart glasses from Ray-Ban in partnership with Essilor Luxottica. I am excited to get these into people's hands and to continue to make progress on the journey towards full augmented reality glasses in the future"
There isn't much known about the technical specification of Franco-Italian firm produced smart glasses. Zuckerberg also didn't give any hint regarding the launch of the Facebook-Ray-Ban product.
Zuckerberg also gave hint regarding developing a virtual "metaverse" using which humans will have the access to "teleport" into a digital space using the AR and VR technologies on which Facebook is currently working. He also talked about the importance of commerce and ads in generating revenue in the near future.
Facebook has been regularly giving hints regarding smart glasses being under development for a long time. Last year in September, Enginers was rumored to be working on the "Project Aria" where experiments were going around the eyewear.
What Is Project Aria From Facebook?
As mentioned above, Facebook has been reportedly working on "Project Aria" since September 2020. Project Aria is basically a research project by Facebook, in which the engineers are working on developing a wearable AR for the future. According to Facebook, their motto is to create smart glasses that are flexible enough to work for most face spaces and sizes and it will be possible to use the software that will support them.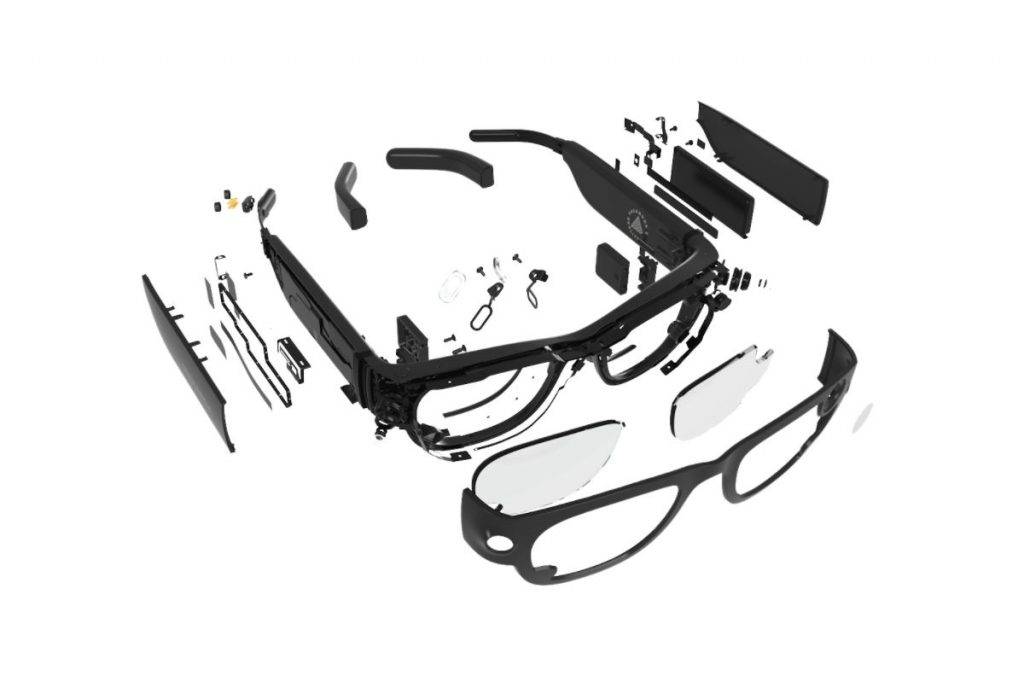 The description of Project Aria read as, "a 3D layer of useful, contextually relevant and meaningful information on top of the physical world".
Along with the smart glasses, Facebook is side by side also working on a smartwatch that will come along with two cameras and a heart rate monitor. One camera will be present at the front side of the smartwatch, and it will be used for video calling. Whereas, the second camera will be used to capture footage after being detached from the stainless steel frame. It is expected that the smartwatch will be launched around September 2022.
Also Read:
Via: Facebook Blog